Beauty of all life stages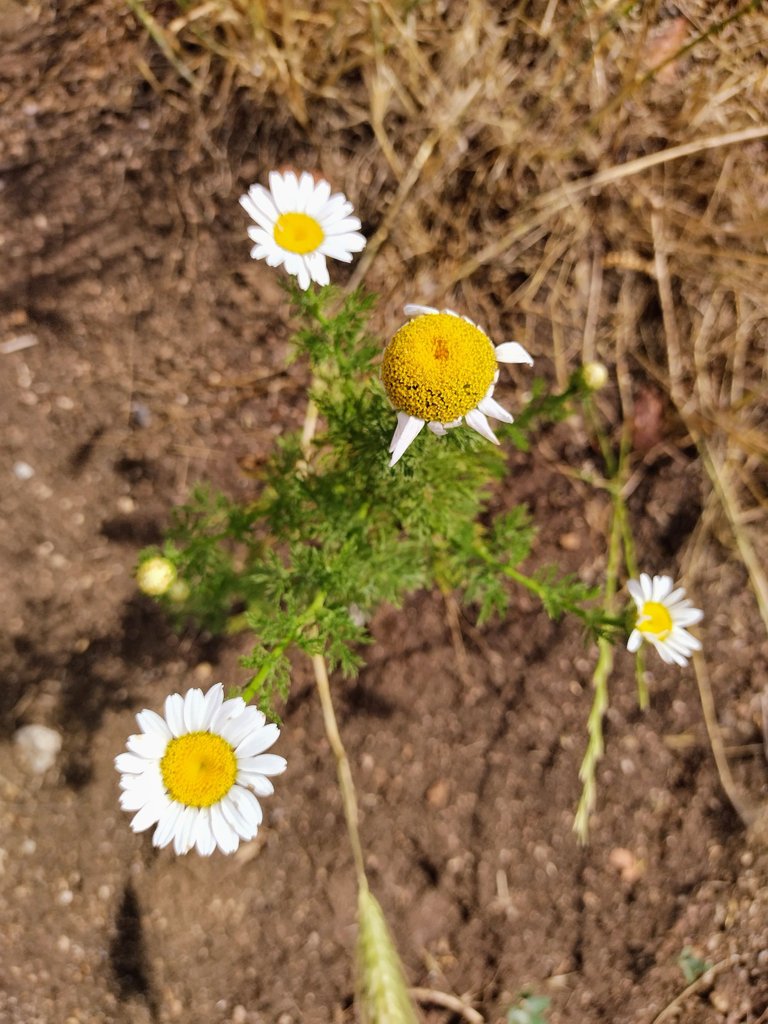 If ever anything or anyone could be said to age beautifully, it is this plant in front of you. And I think that the comparison and association of a flower with a woman is neither strange nor inappropriate.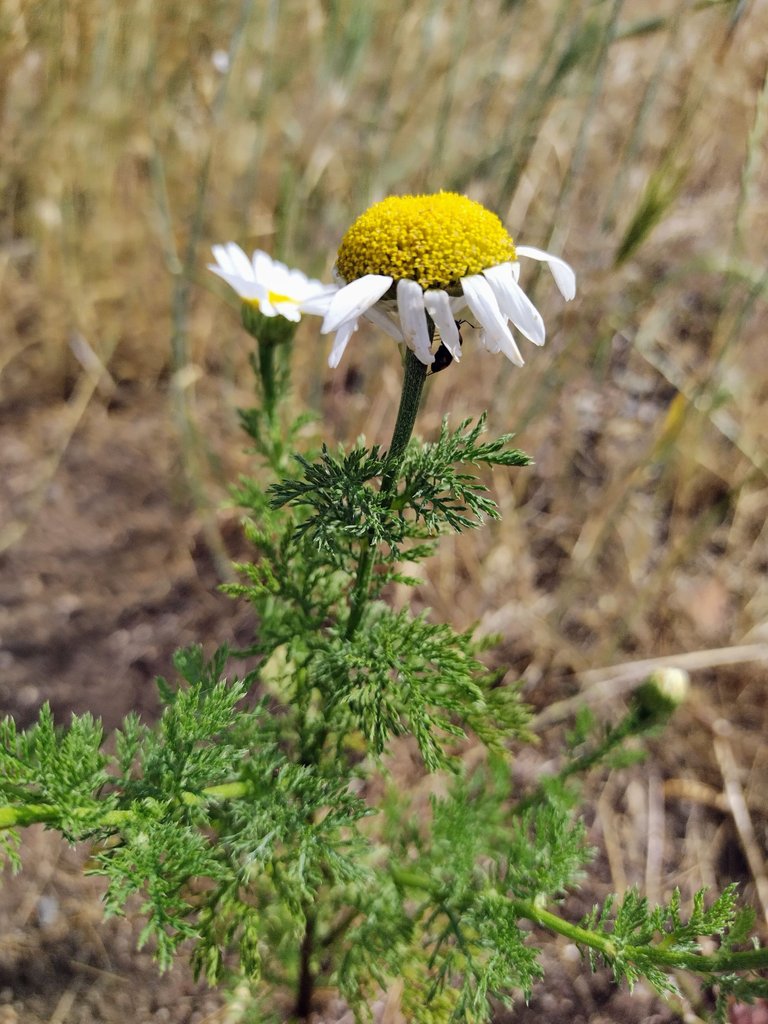 Today I'm gonna show you this beautiful wild flower, photographed or tried to photograph it in the traditionally very windy environment I find myself in.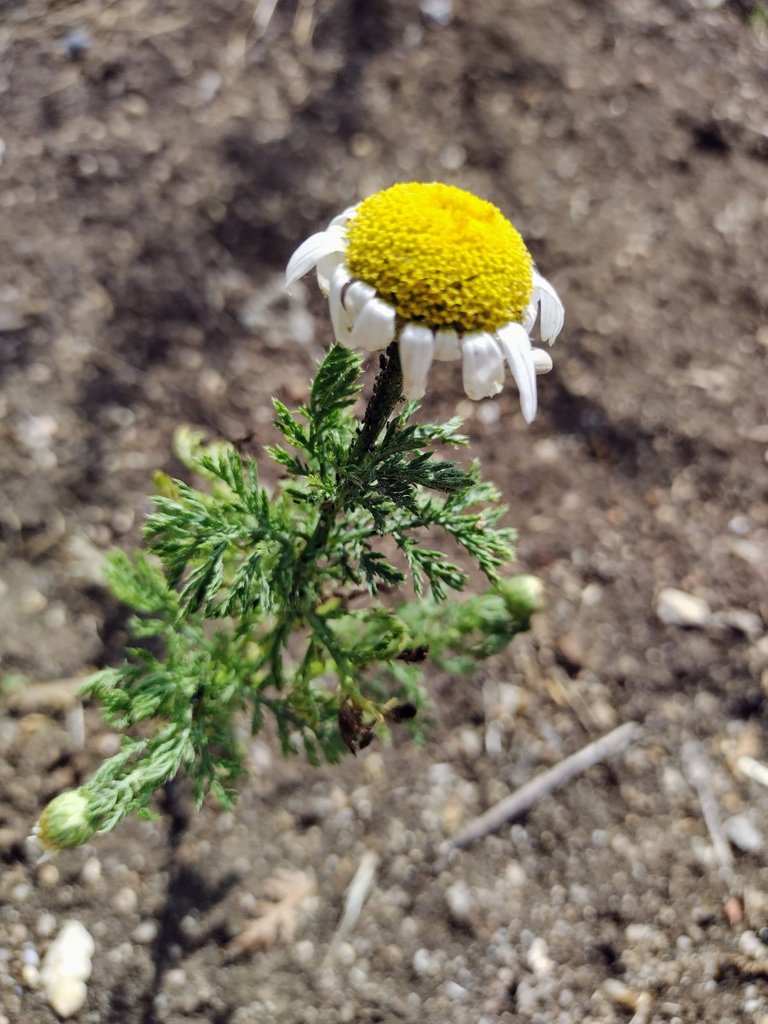 You know why I leave the out of focus photos in my posts. They are part of a process, an ongoing process that cannot be entirely perfect. Especially in the climate I'm in.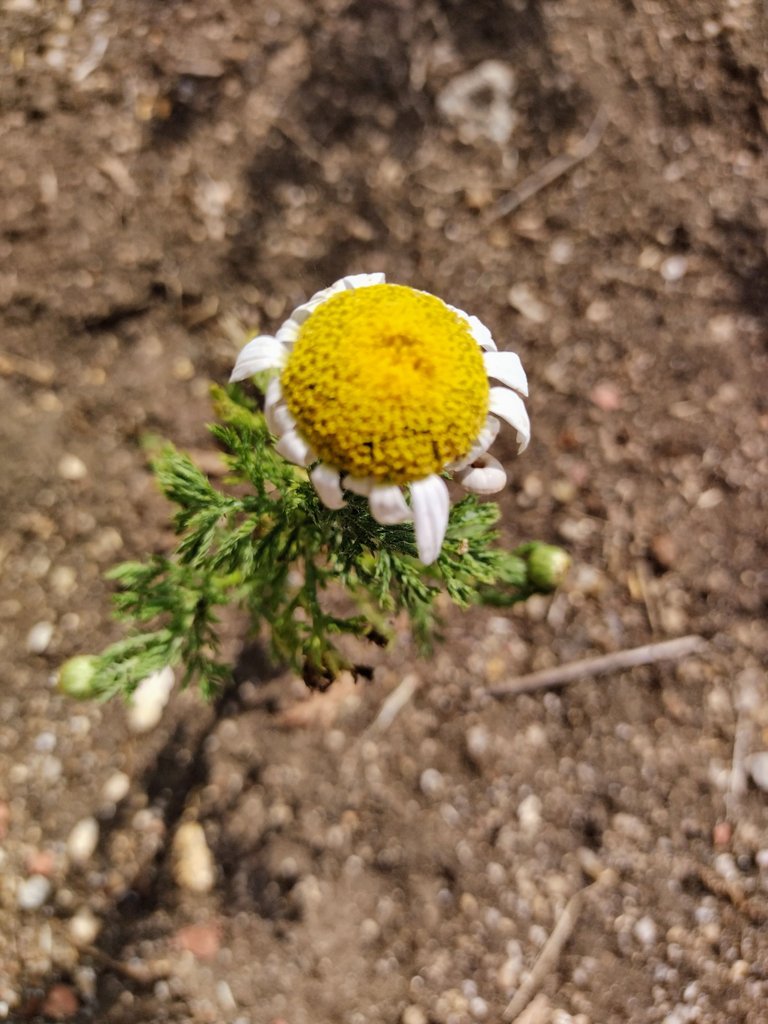 And maybe it's a way to show and convince myself that life isn't meant to be perfect and we aren't meant to be perfect (as we were taught and expected to be as kids. Well, some of us. )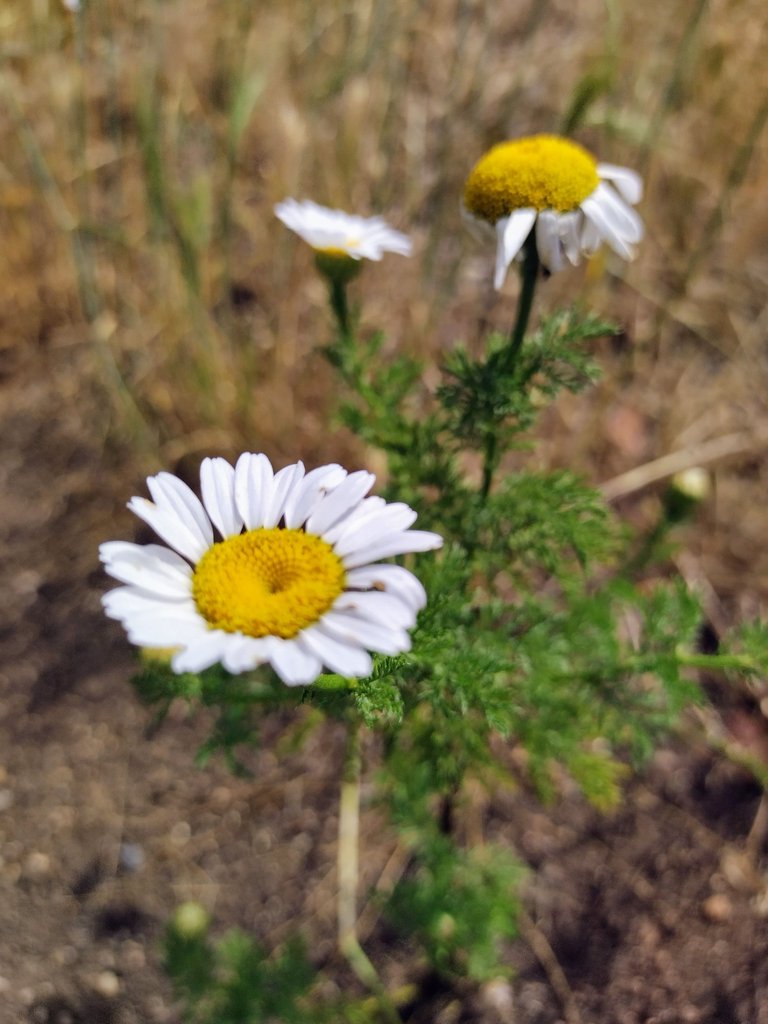 So I leave these pictures as well, which show the same thing, in a slightly less suggestive way even, but the same.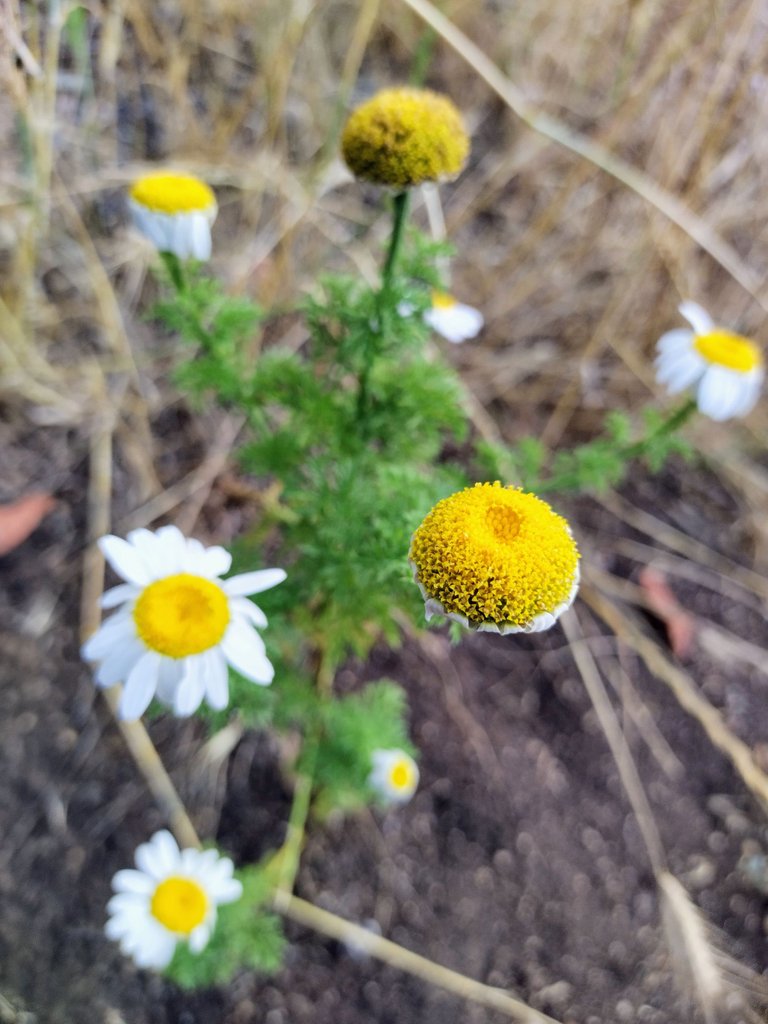 You may already be aware of my attempts to observe certain plants that took place this year. For one reason or another.
And this post addresses the same thing, though not entirely.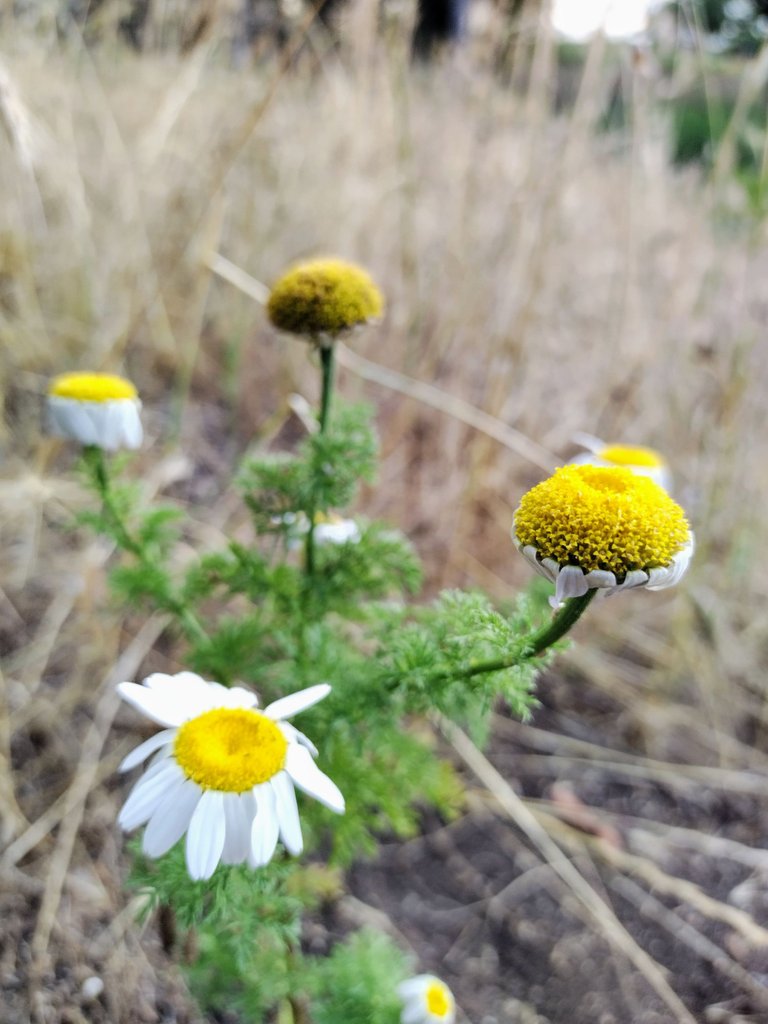 It refers to the same thing because the pictures in it were taken within a whole month.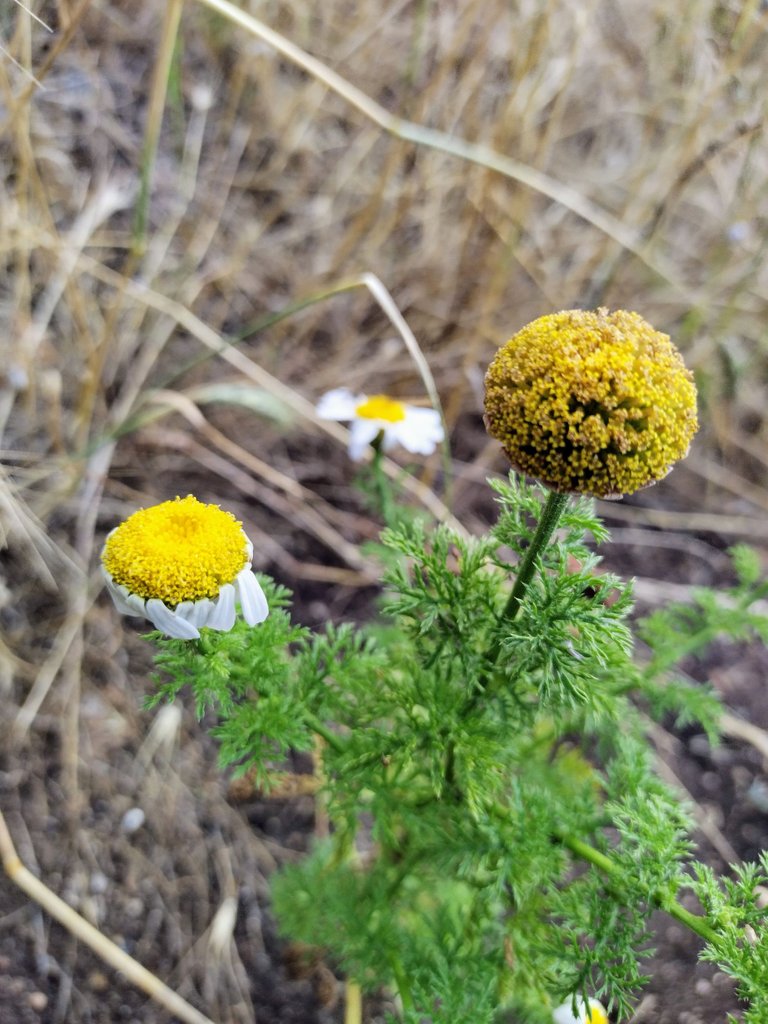 I.e. it shows the life and development of a single plant stem within a month.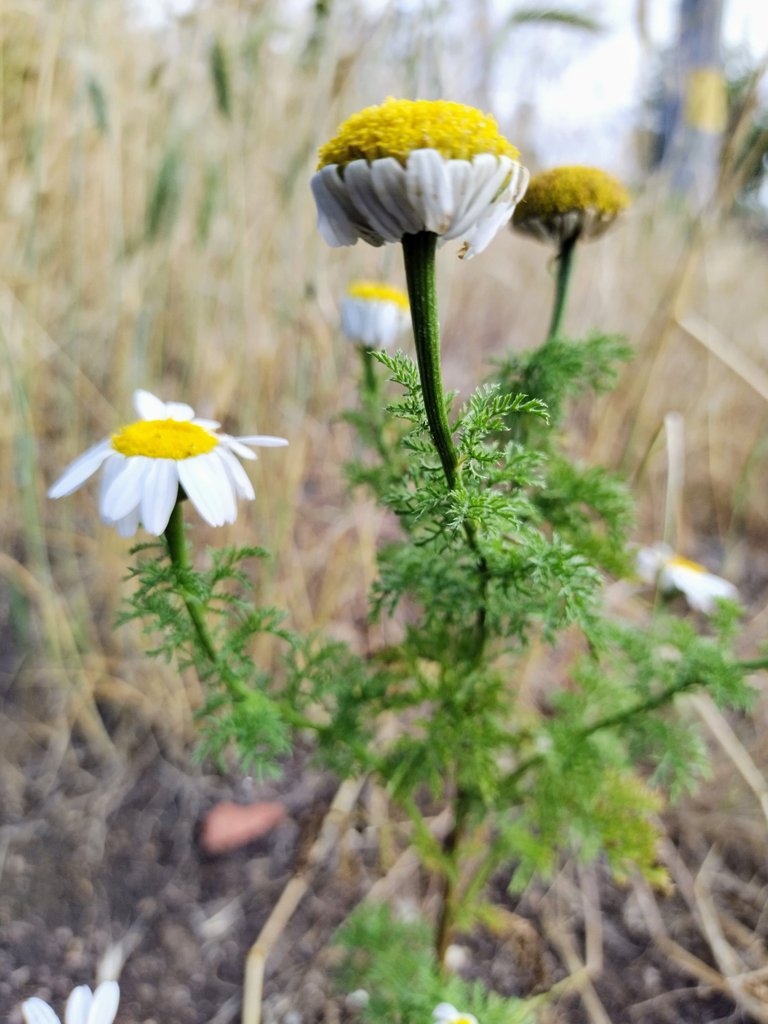 And if you ask me why I started photographing it precisely in this phase, which the first photo shows, and not before, in my defense I will say that I found this plant quite by accident on the street.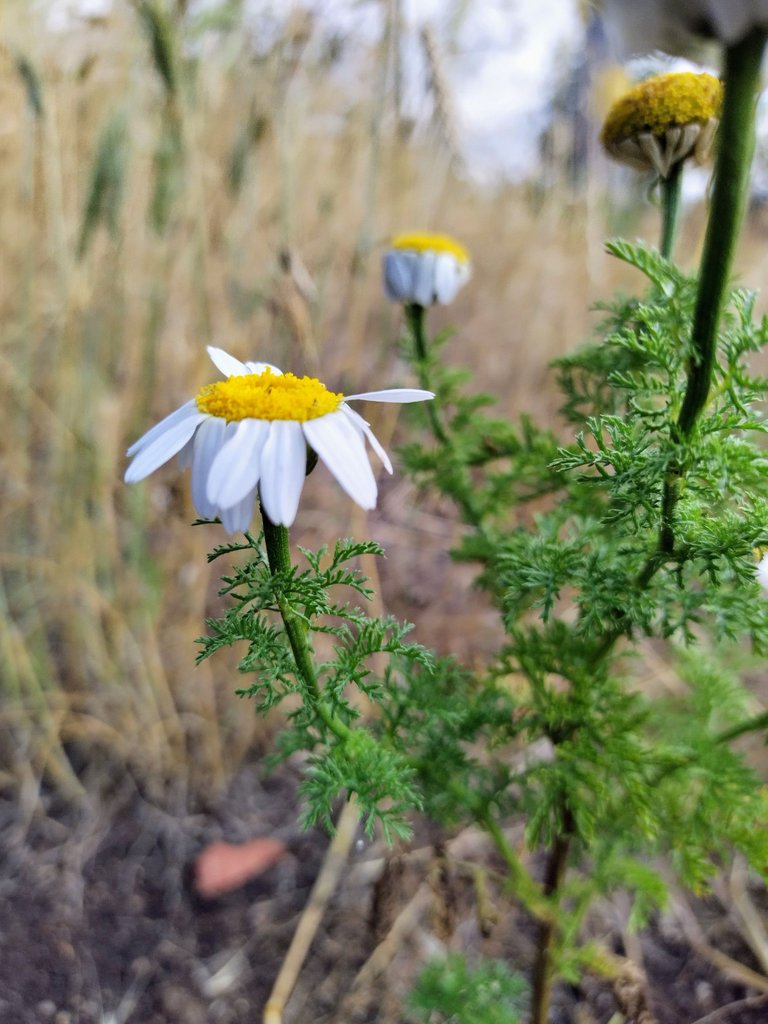 In fact, it cannot be even called a street. It is just outside the garden and grounds of our house. So every time I wanted to photograph it, I had to go outside and walk some distance to get to it.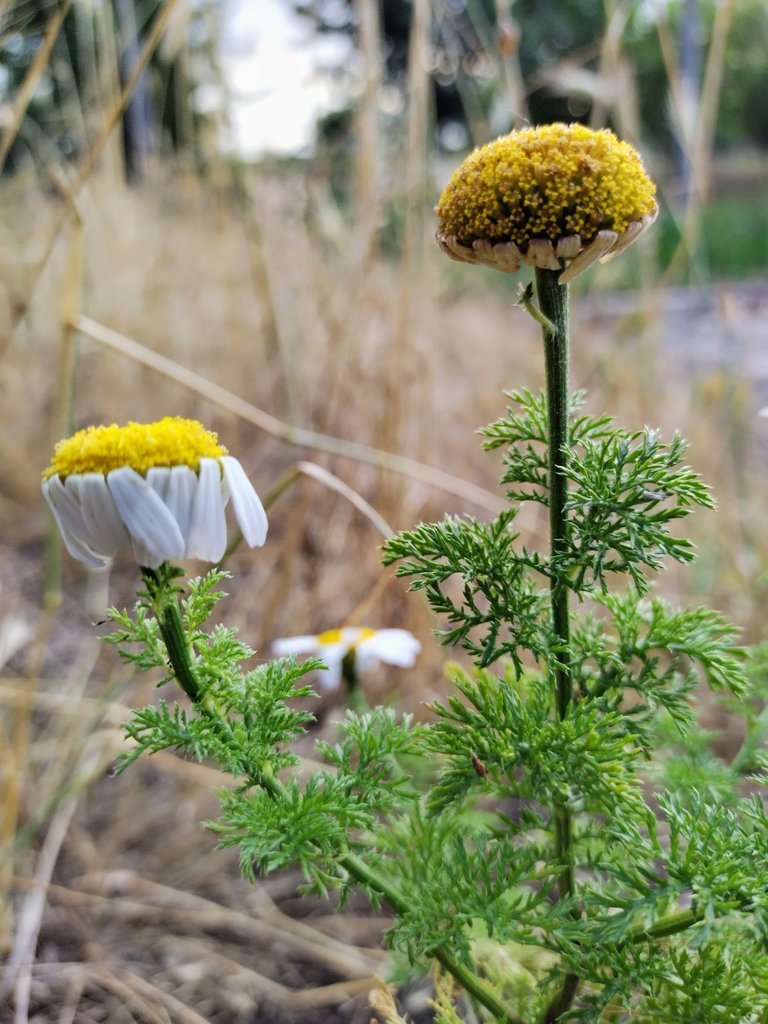 Another detail to note, and I've mentioned it many times before regarding wild plants, is that this plant has never been watered. By a human hand.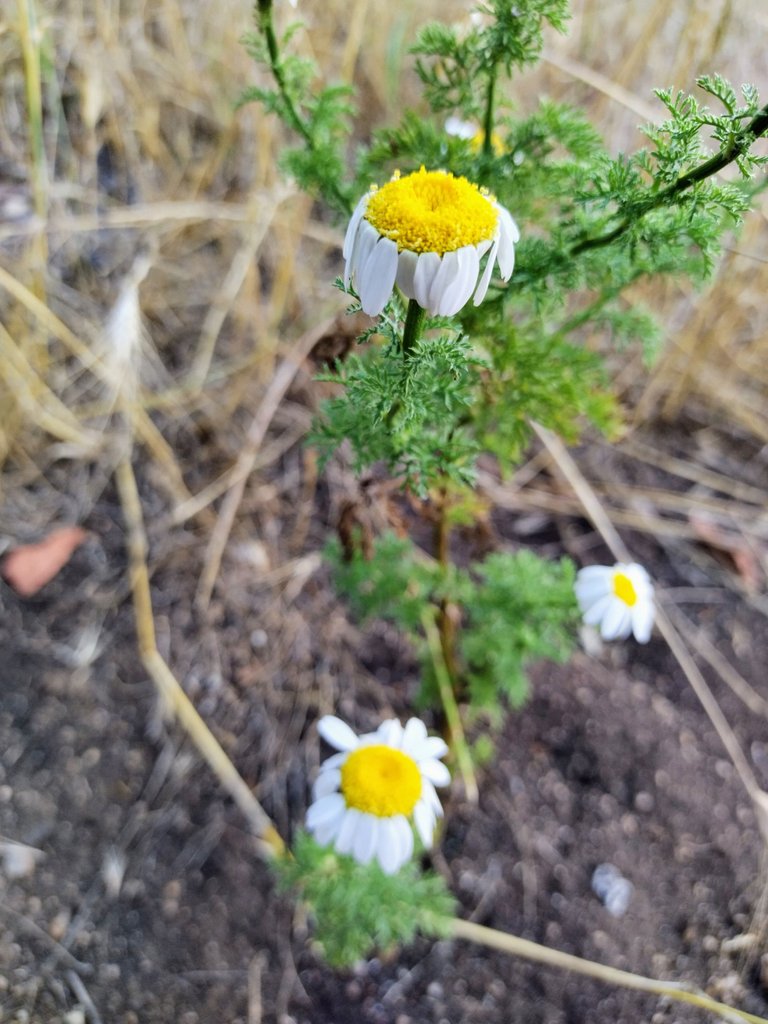 And considering how dry it was this summer and how little rain fell around it, it was doing pretty well. And this can be said of all wild (uncultivated by human hand and brain) plants.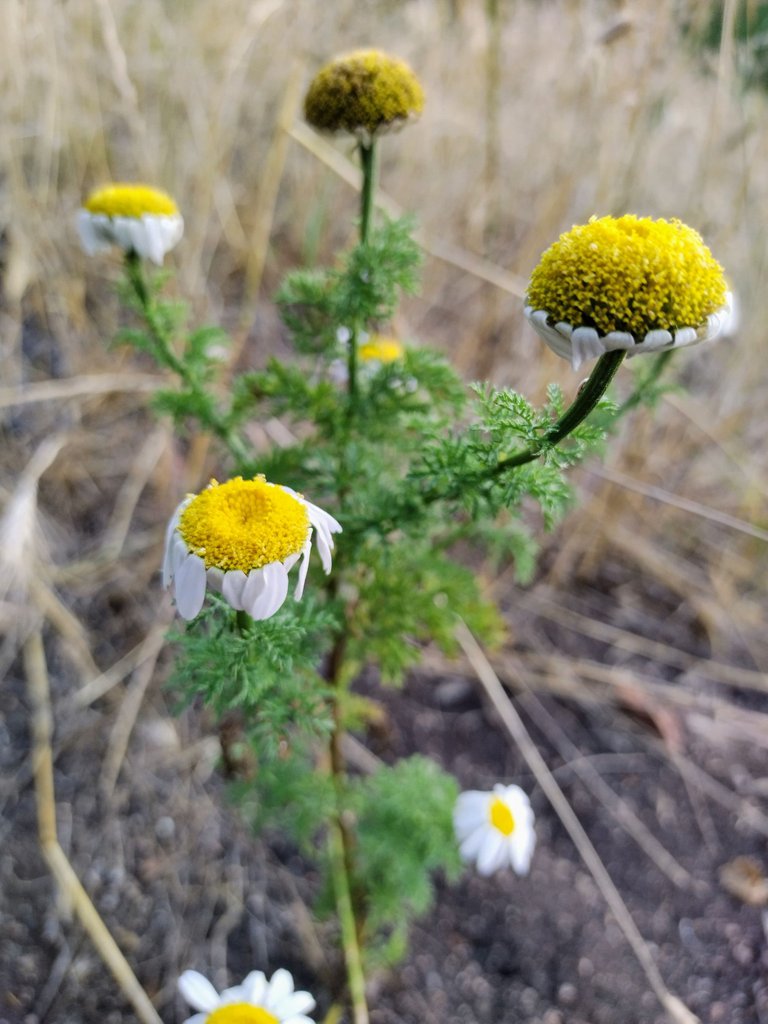 So, here on the same stem you can see flowers in different phases of their development and life.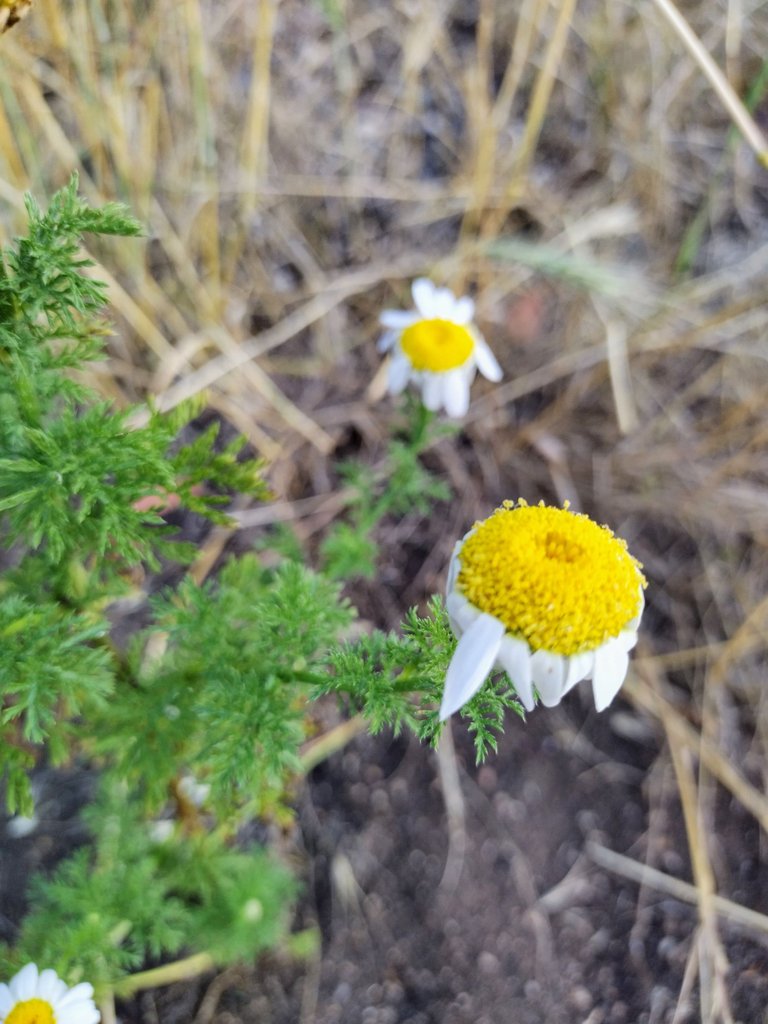 I have shown you this 'phenomenon' before and I find it to be one of the most amazing wonders of nature if we try to relate it to the human body and life.
Because in our body such a thing cannot happen and and it is impossible to exist.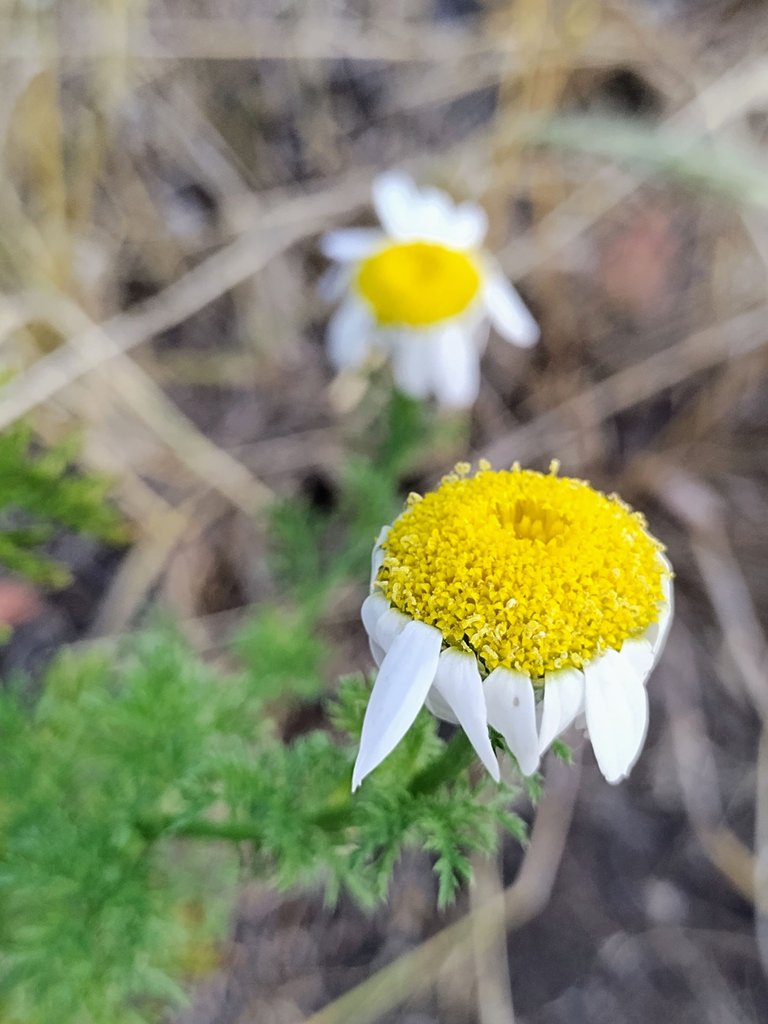 But I am especially very attracted to these big yellow balls/discs, a flower head, which has already passed its most beautiful blooming phase.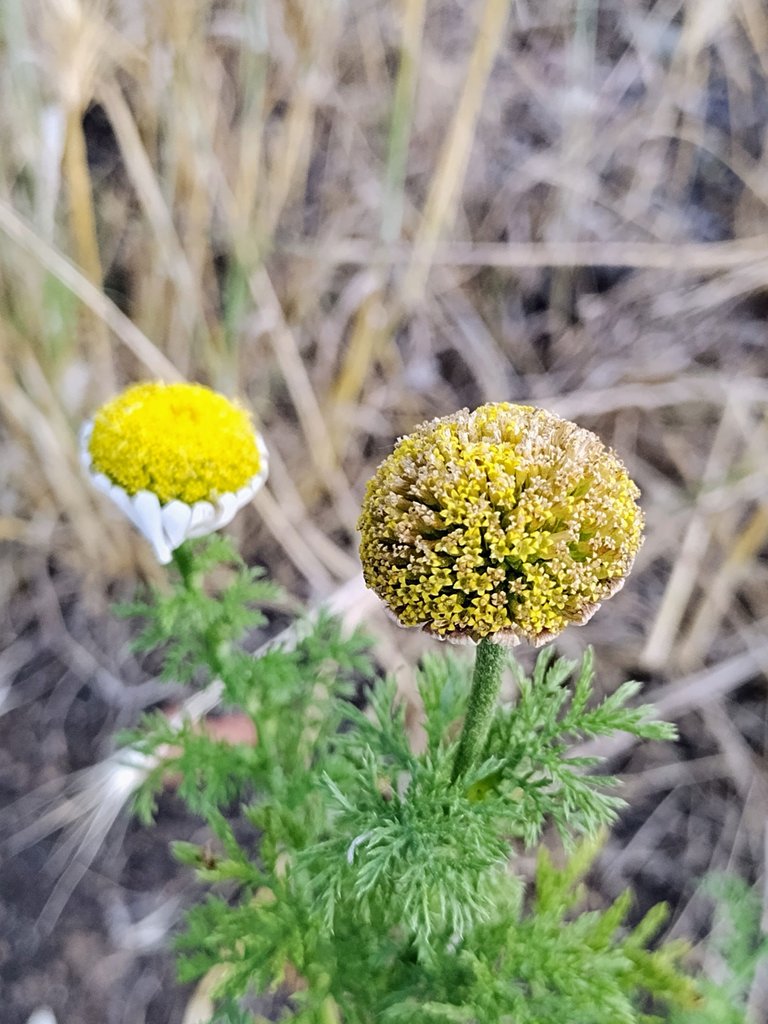 And yet, it has not yet reached this stage of development above.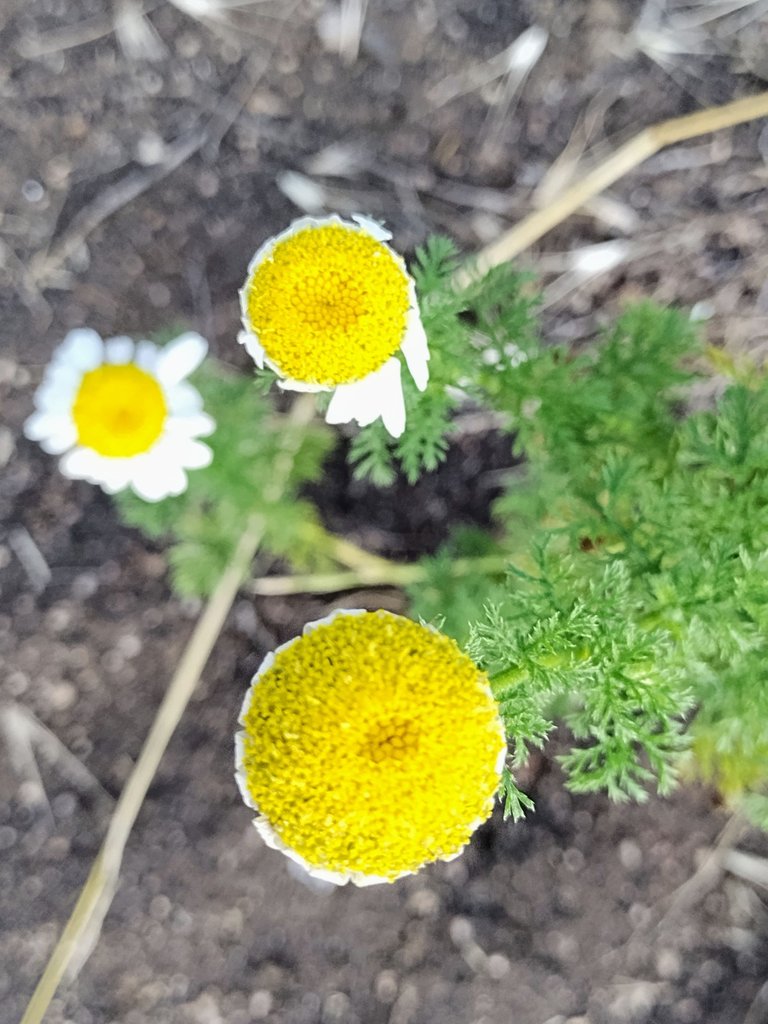 I'm not saying this phase above isn't beautiful. On the contrary, it is also beautiful in its own way. Showing many small flowers (the disc florets) arranged side by side forming a whole flower head.
If you look at the picture closely, you will see it. And I find that really amazing.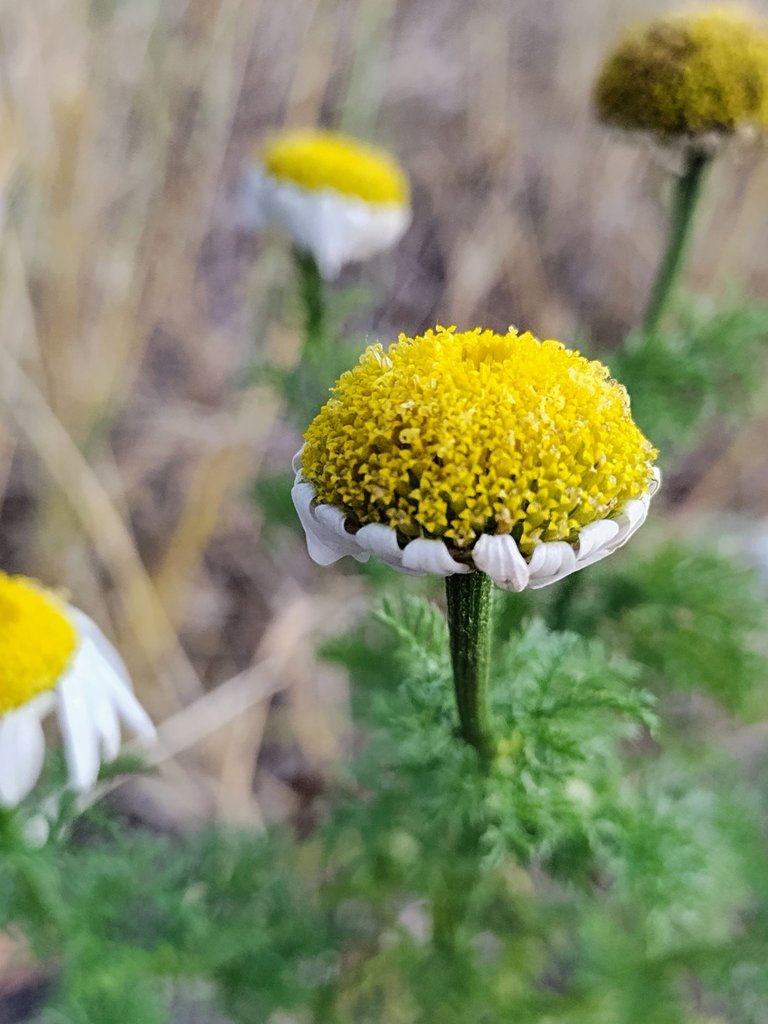 However, I am drawn to the bright yellow color in this lovely large ball/disc.
Showing the still preserved beauty of this past prime plant. (See how the individual little flowers/disc florets have formed the entire flower head.)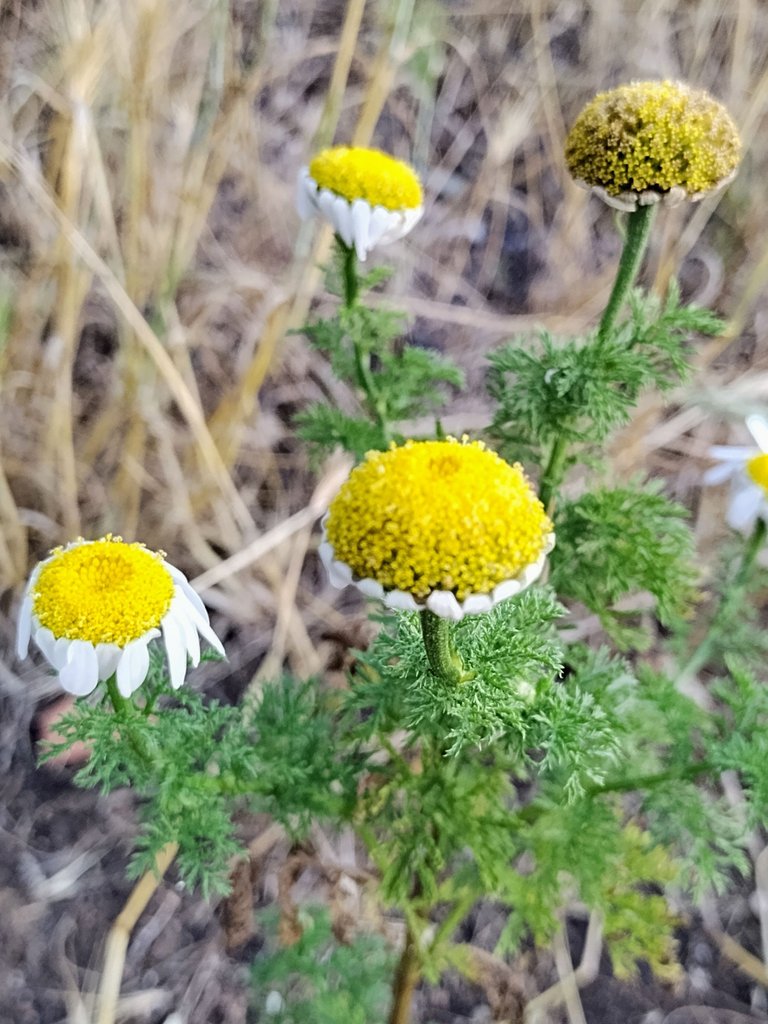 I am attracted perhaps because of this beautiful little alien matrix in the flower head.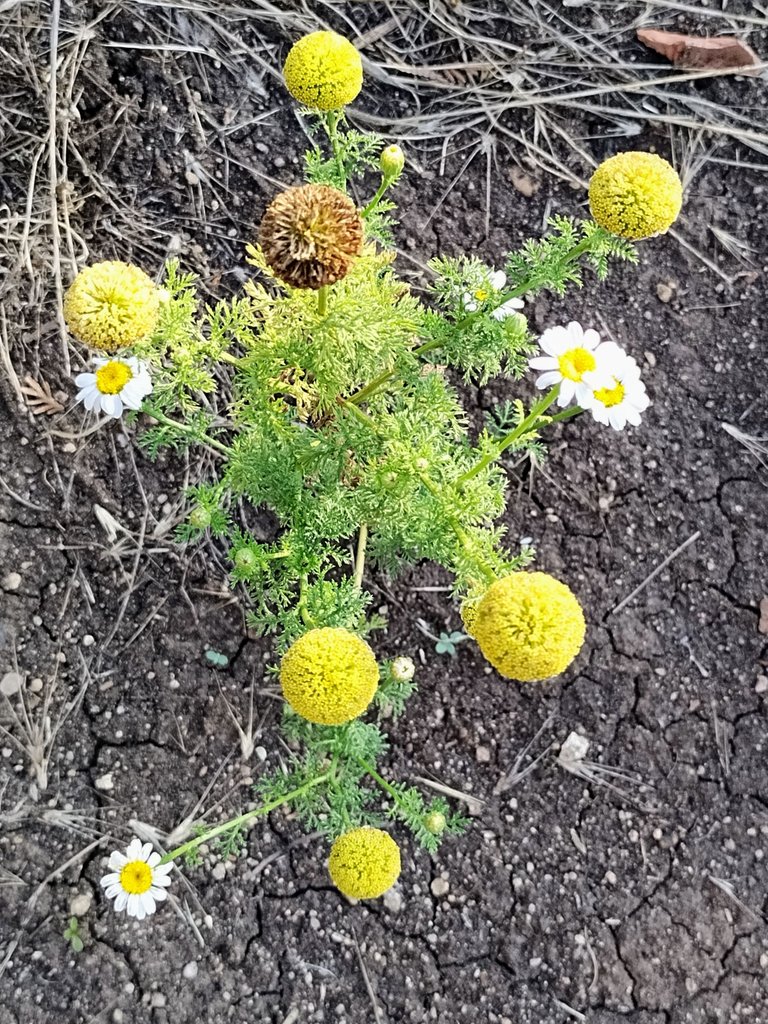 (Here, viewed from above, the individual phases on this single stalk are very clearly visible.)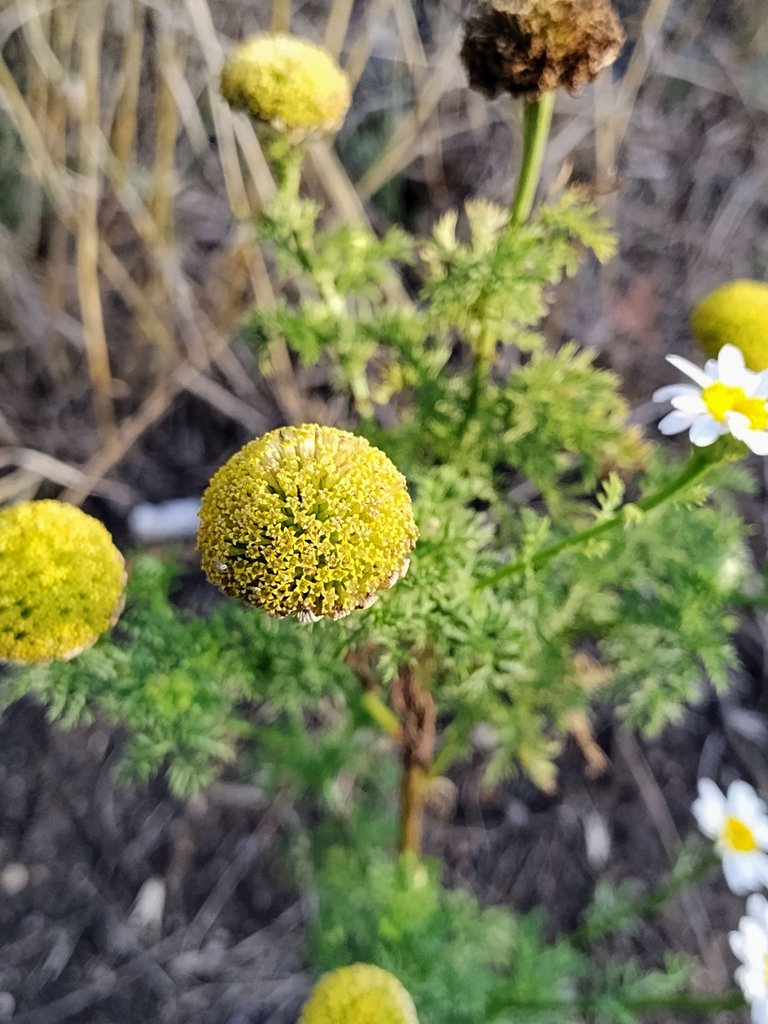 Or maybe because of something else that counts on a deep emotional and psychological level. 🤔 I do not know.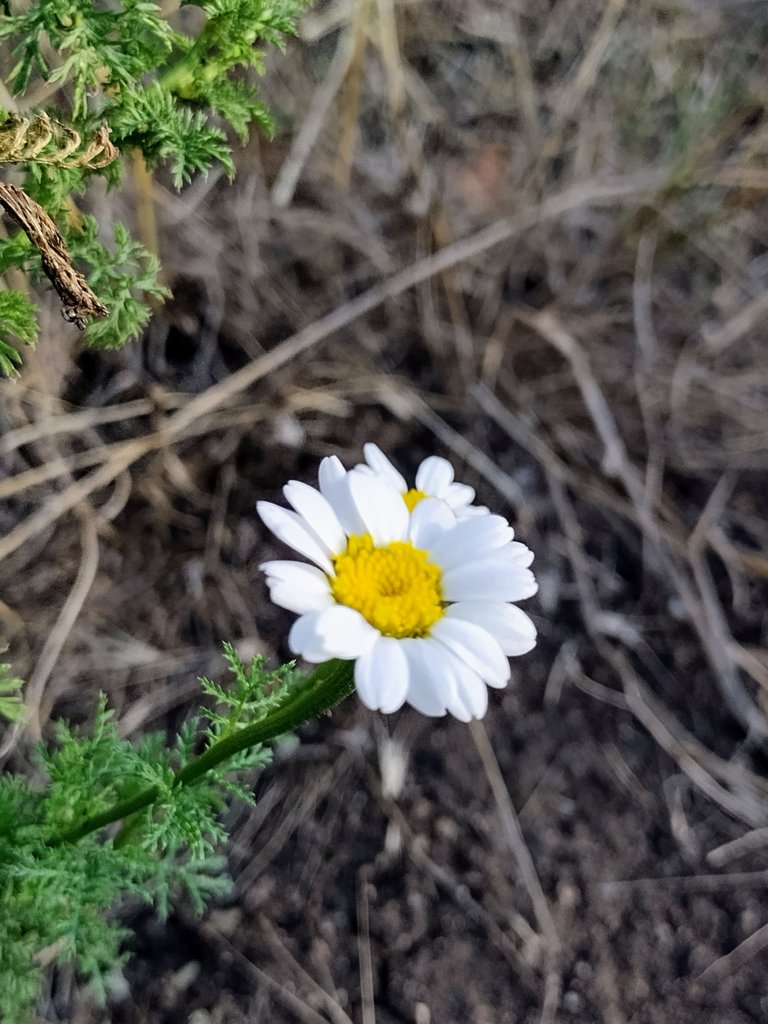 But anyway. On another, practical note, perhaps I should note for the record that I was unable to fully identify this particular plant.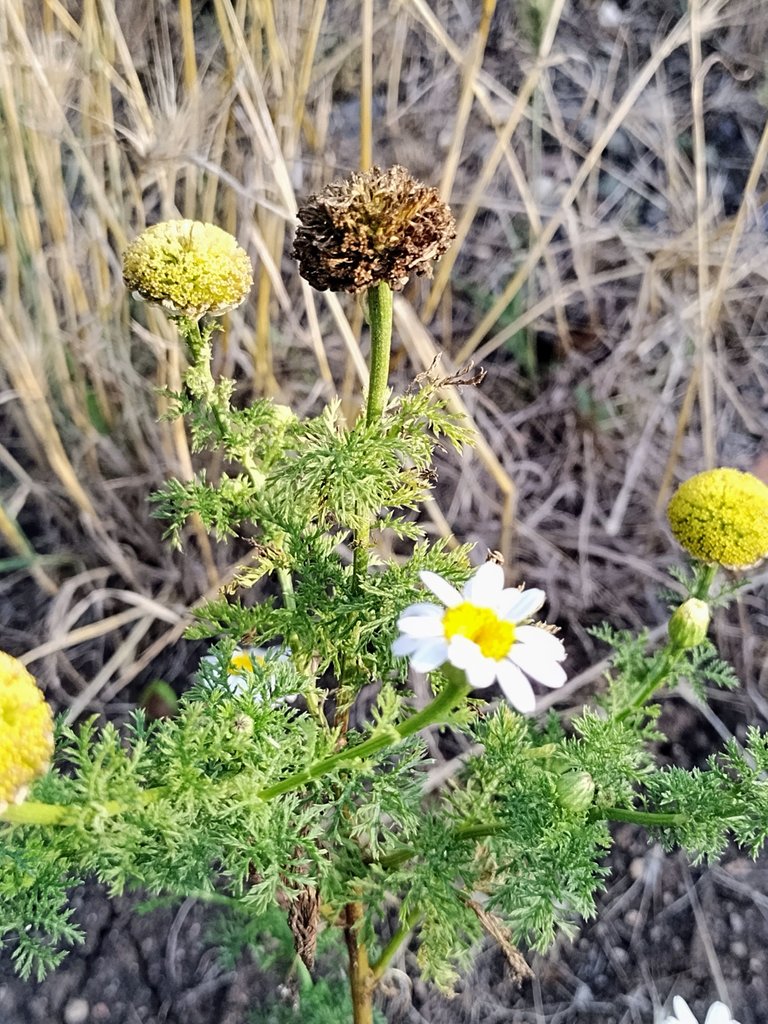 Of course, this is not necessary for the purposes of this community. But still, I feel better when I can communicate the exact name of the plant I'm showing.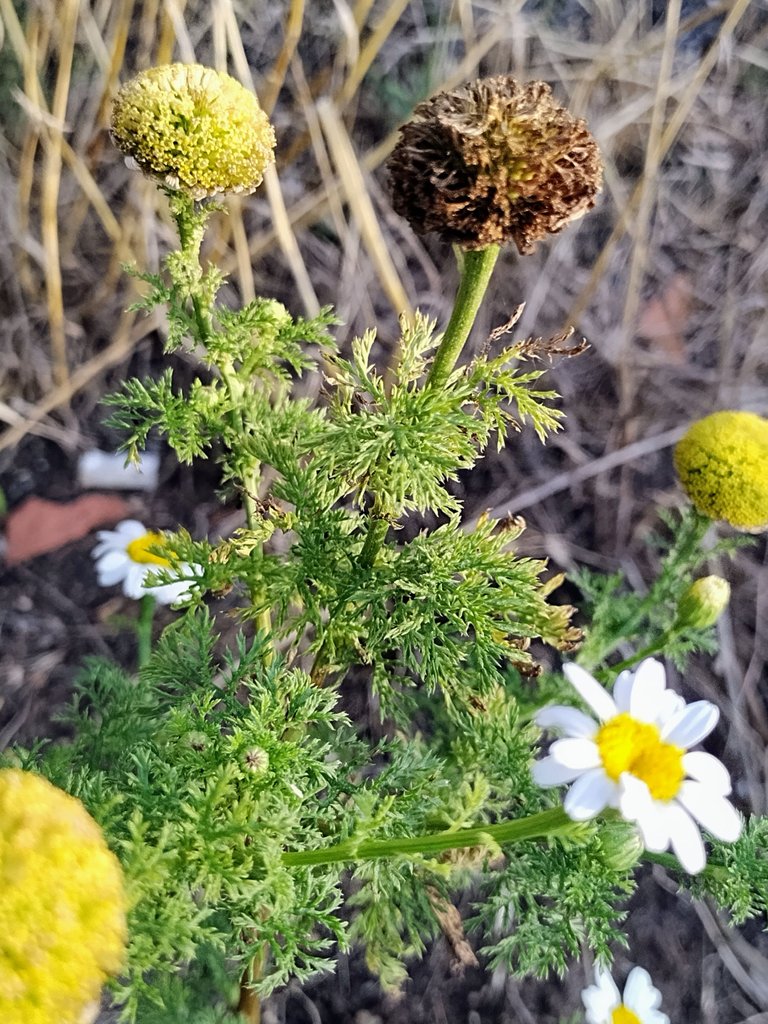 But in this case, although it seems so familiar, even ordinary, I confess that I have not been able to find its exact name.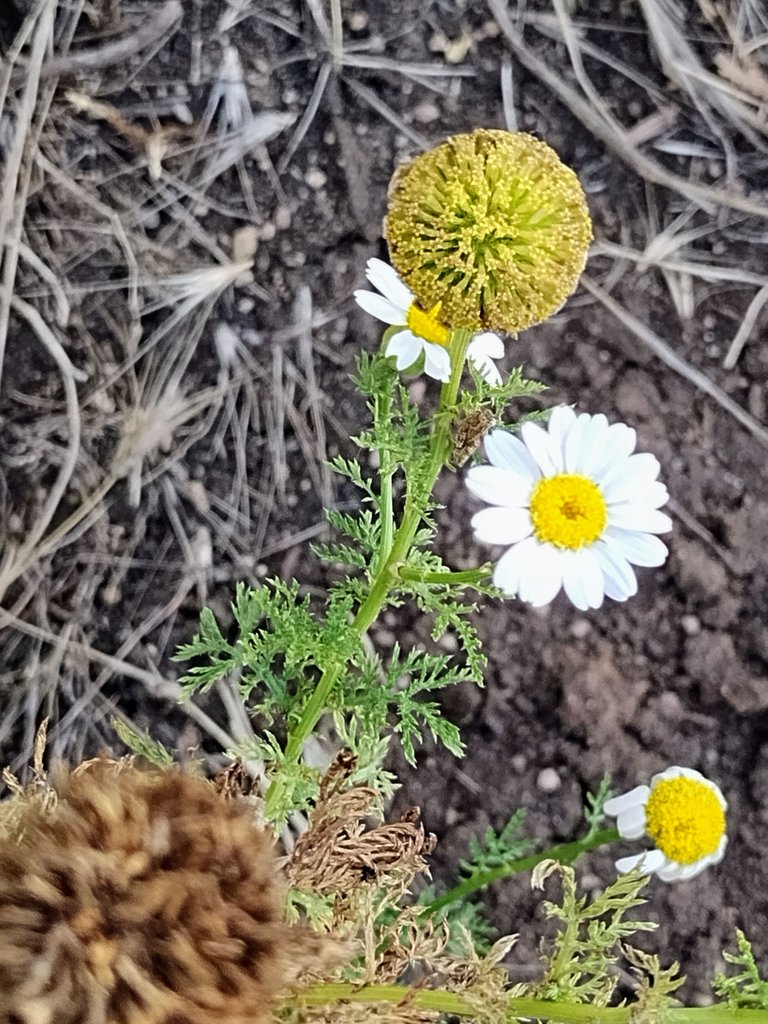 Whether this is of the Anthemis, Matricaria or Leucanthemum genus, whether it is Anthemis arvensis, Tripleurospermum inodorum, Tripleurospermum maritimum (ok, it's not located at the sea), or just Mayweed, that is something perhaps you could say for sure, because I am not able to.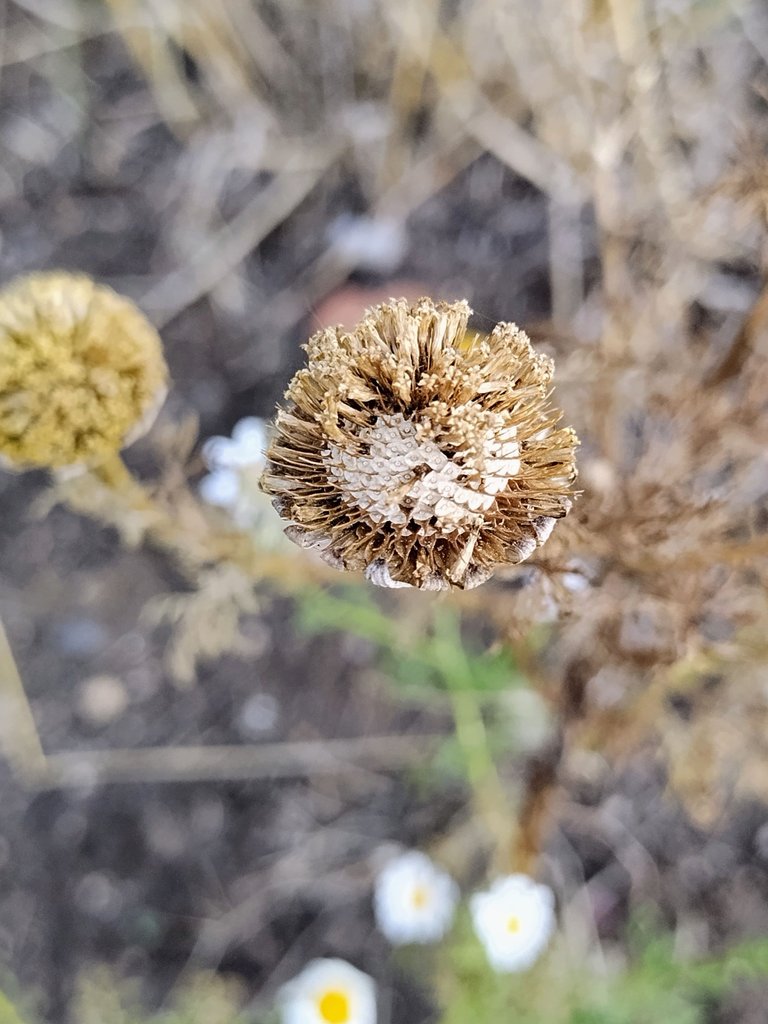 I was only able to observe and admire.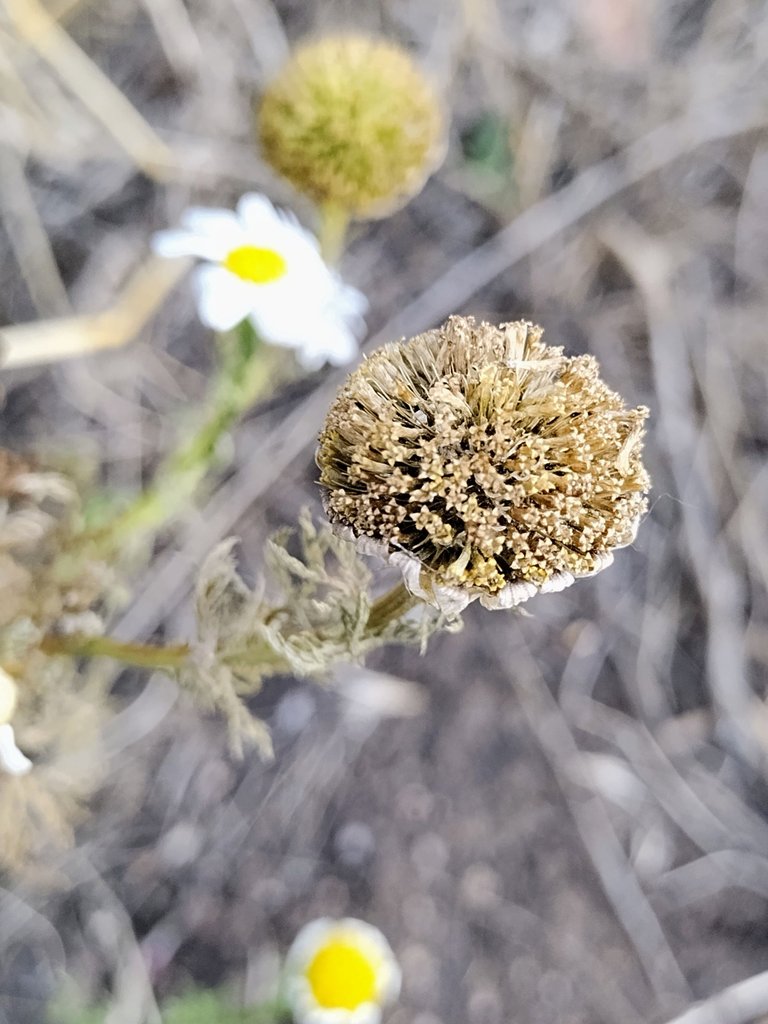 As I suppose every one of you would.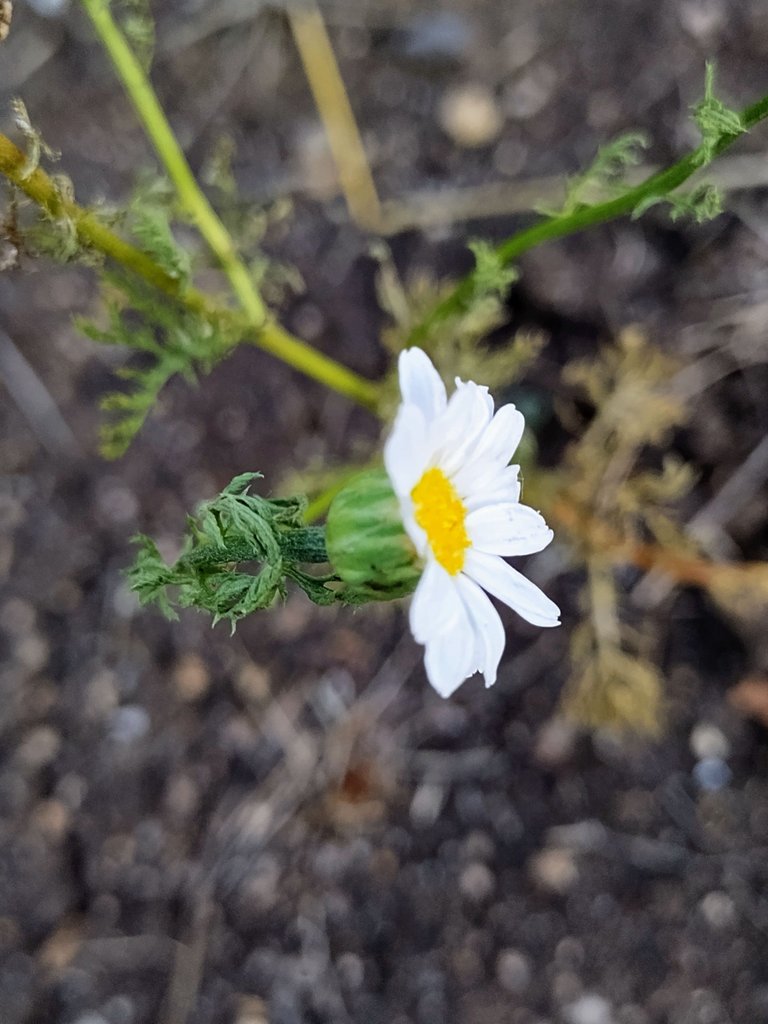 P.S. The last three photos were taken on the same day and at the same time.
Isn't that amazing?
---
Copyright: @soulsdetour
---
| | |
| --- | --- |
| | Soul's Detour is a project started by me years ago when I had a blog about historical and not so popular tourist destinations in Eastern Belgium, West Germany and Luxembourg. Nowadays, this blog no longer exists, but I'm still here - passionate about architecture, art and mysteries and eager to share my discoveries and point of view with you. |
---
---