Cat on a tree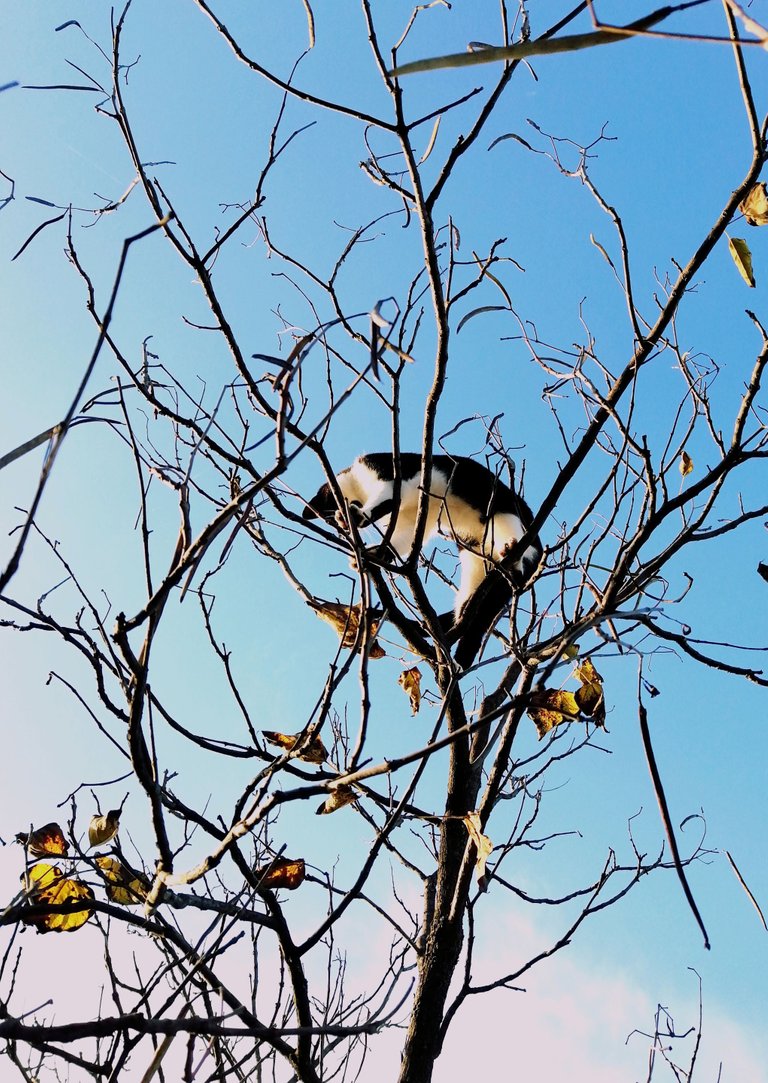 It's strange how things change with time.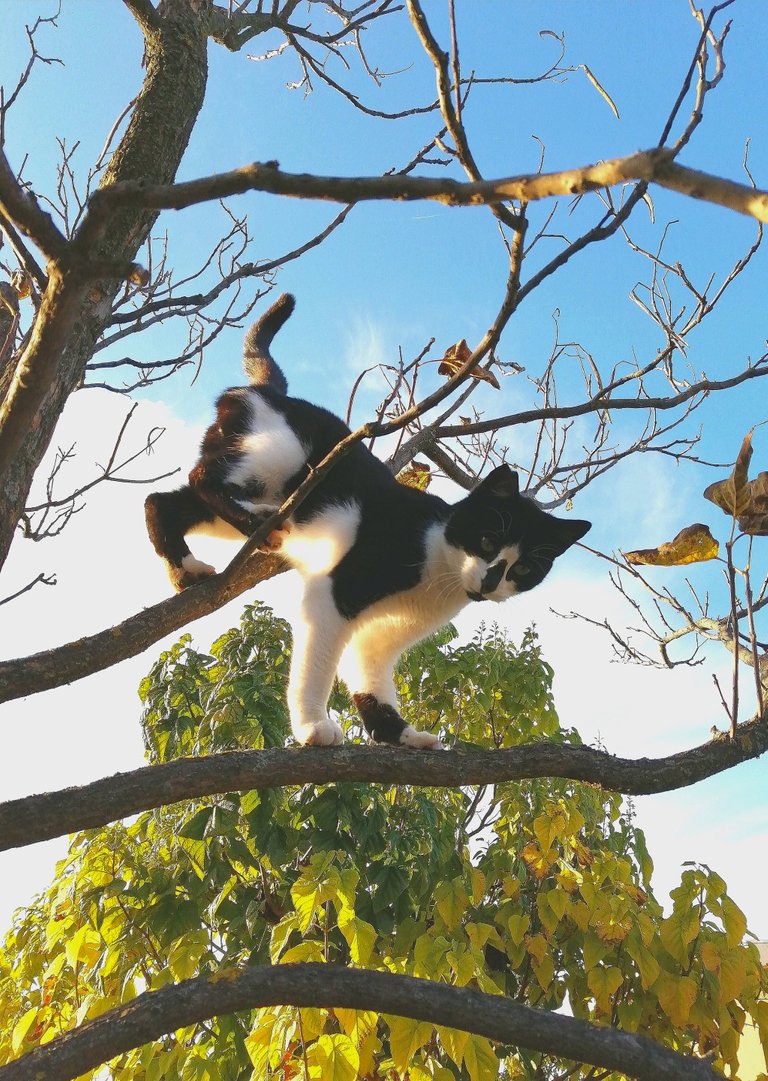 Small, unnoticed events change everything. Or big events that we try to cover up, to hide ourselves because we can't stand them.
I'm looking at this photo shoot of Assencho, the All-Seeing Eye, because I promised to show it to you and I wonder where this kitten has gone.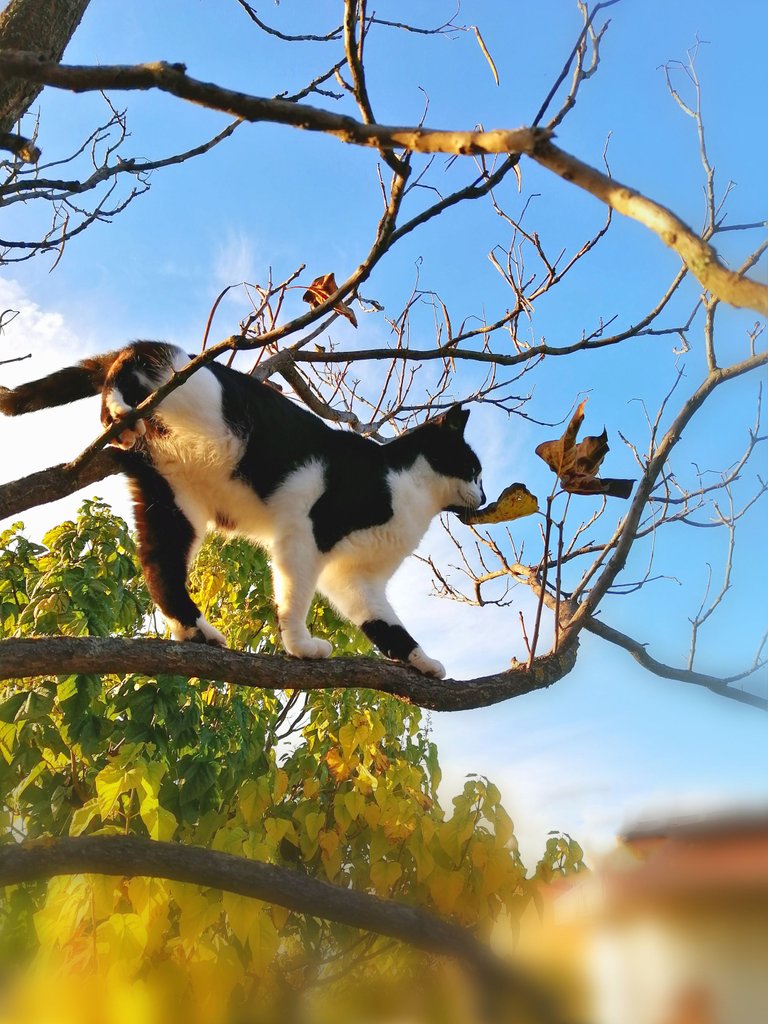 Oh no, he didn't go anywhere, unlike his sister. He stays at home, in the garden.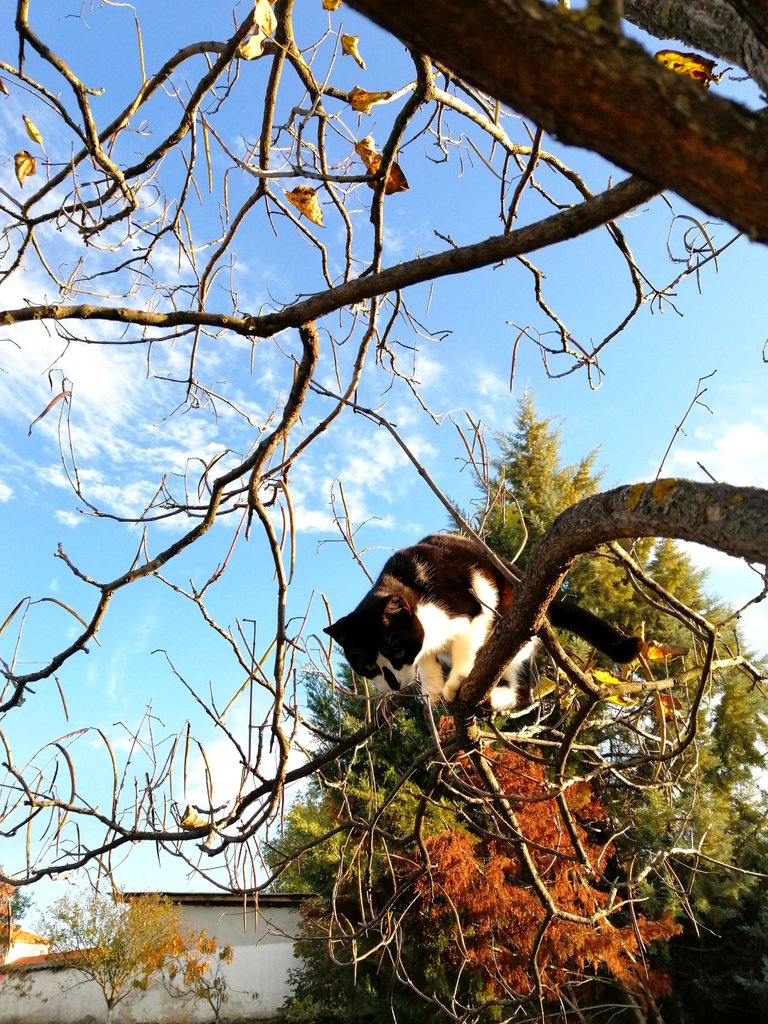 He is the guardian of the house, so to speak.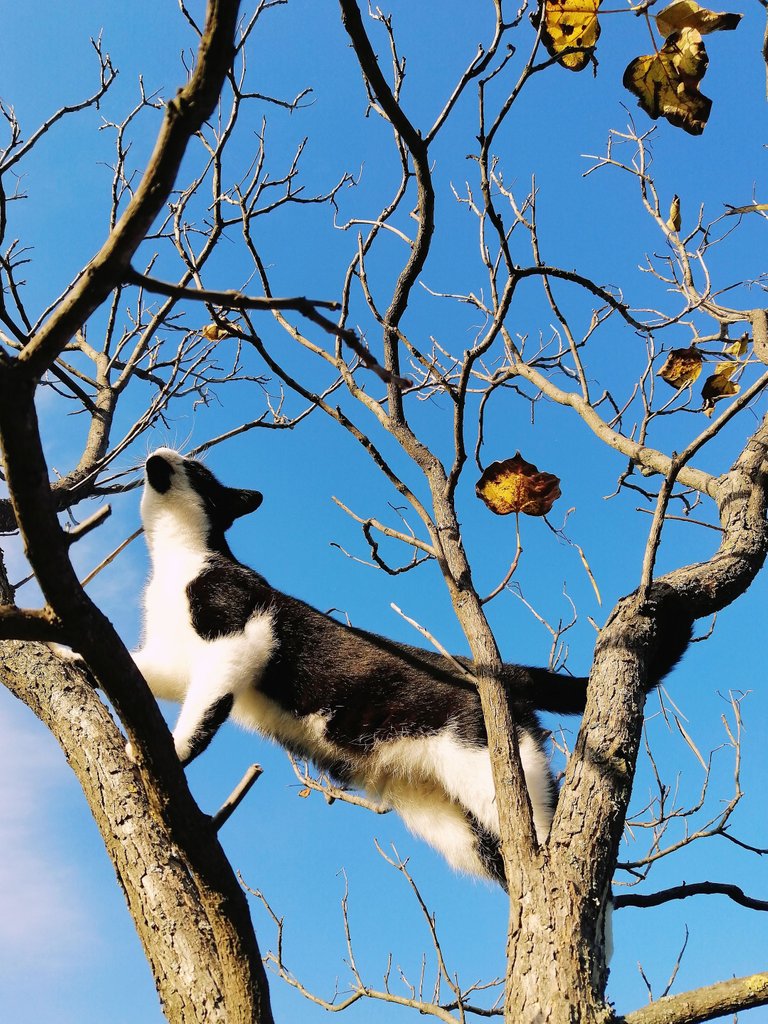 We call him the guardian of the house, not because he really guards it, of course. 😄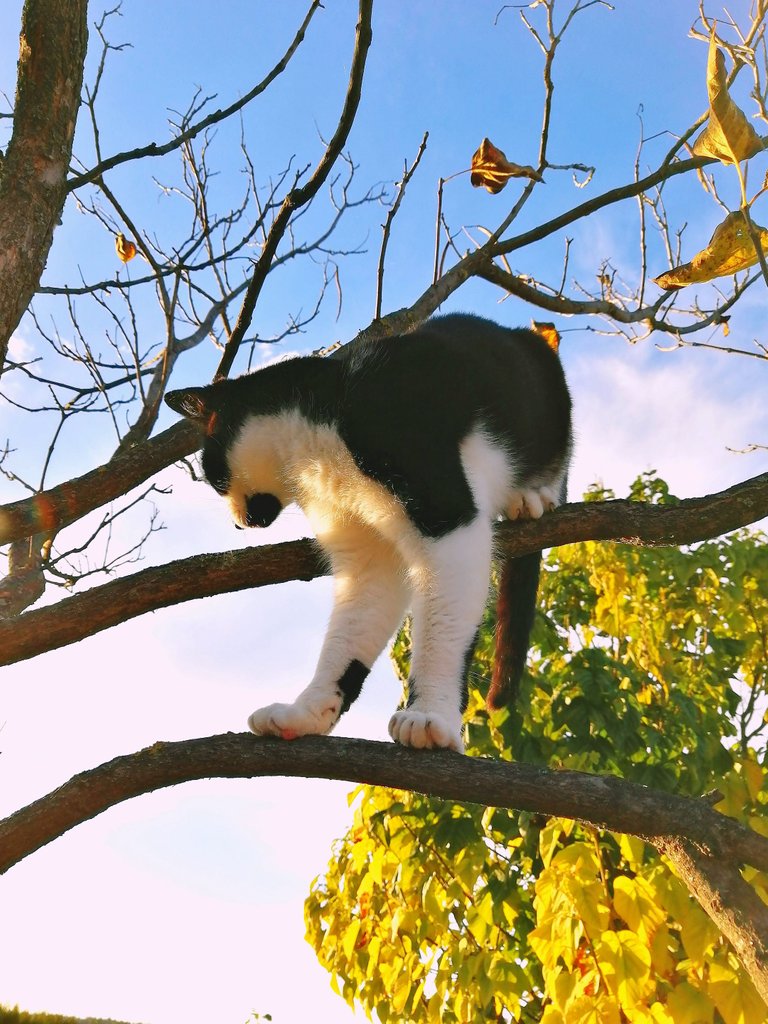 But because he stays at home and doesn't go anywhere.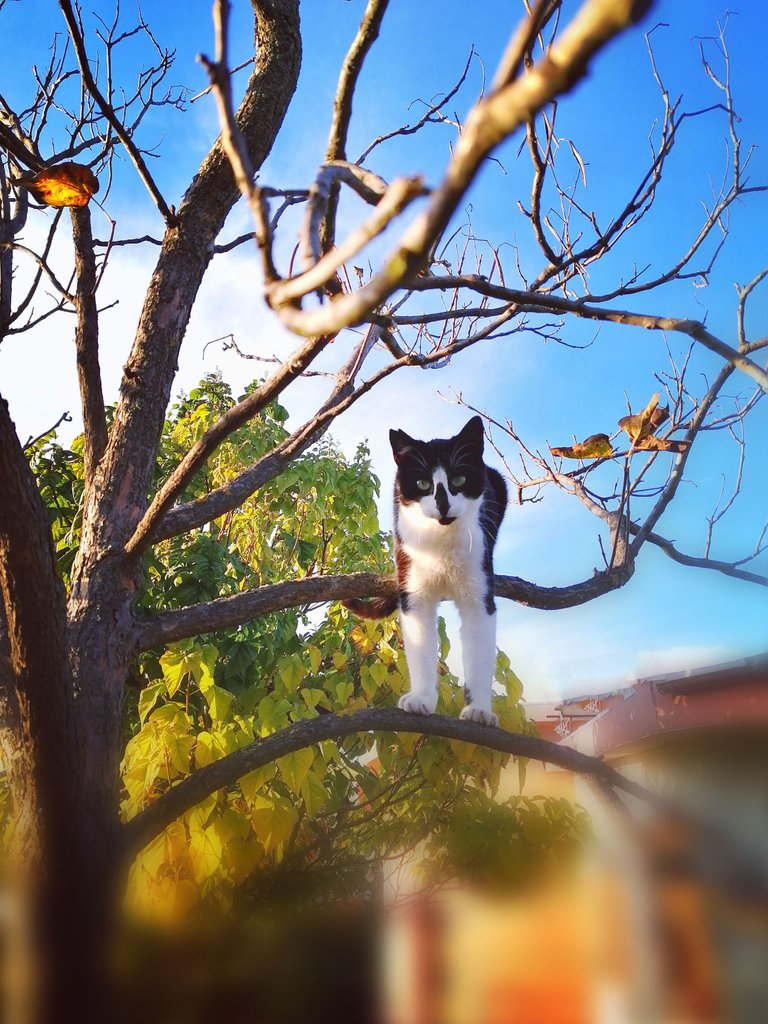 He lies on the doormat in front of the door all day.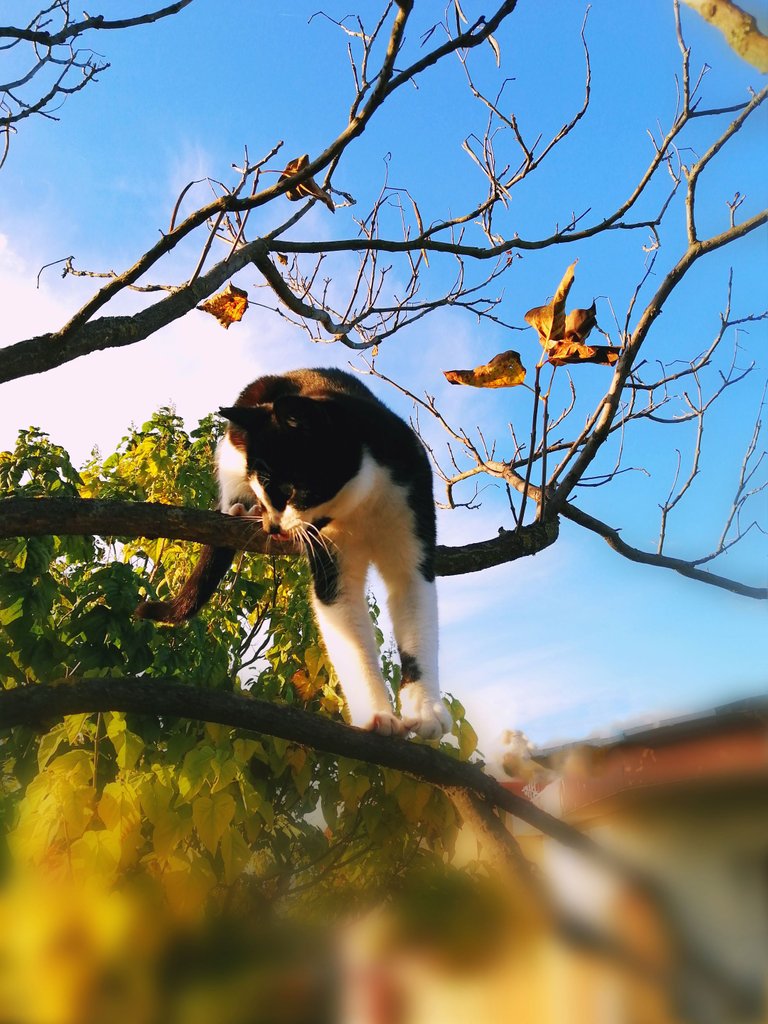 Or sleeps under an evergreen bush next to it.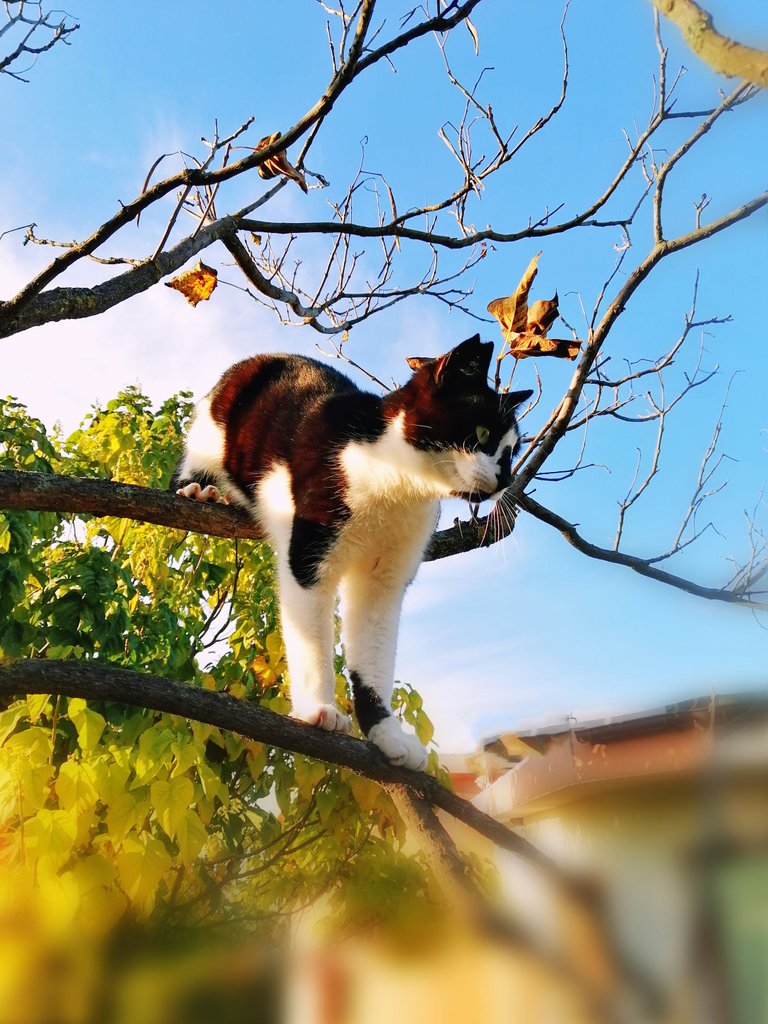 He is always around.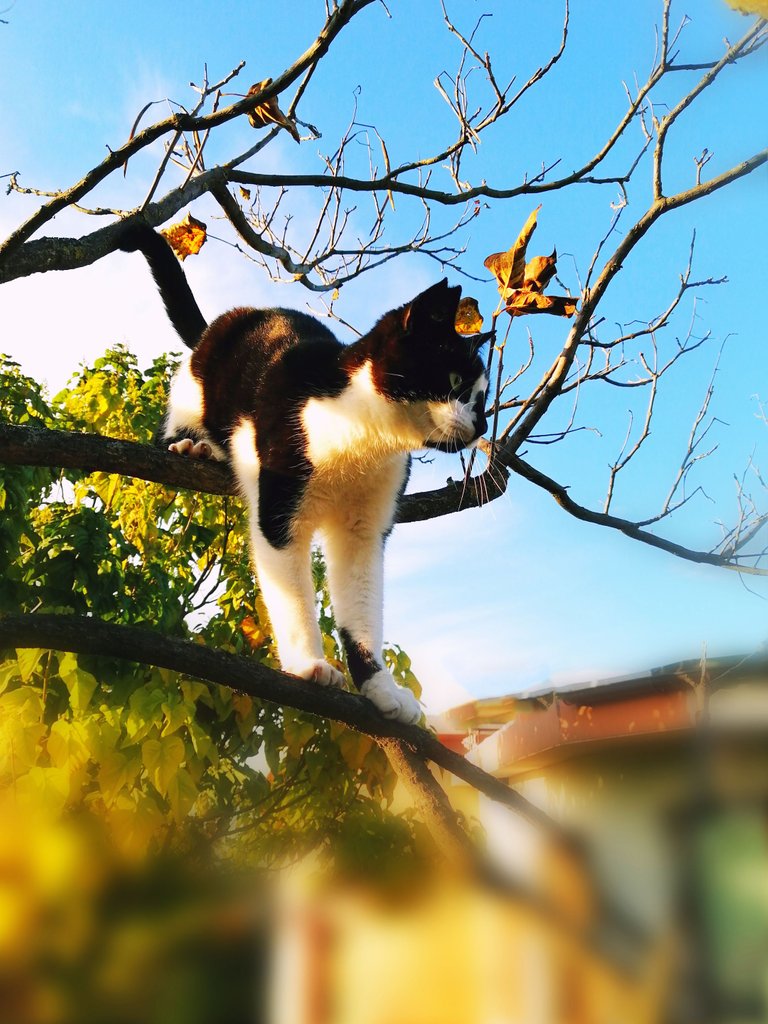 No matter what time of the day it is.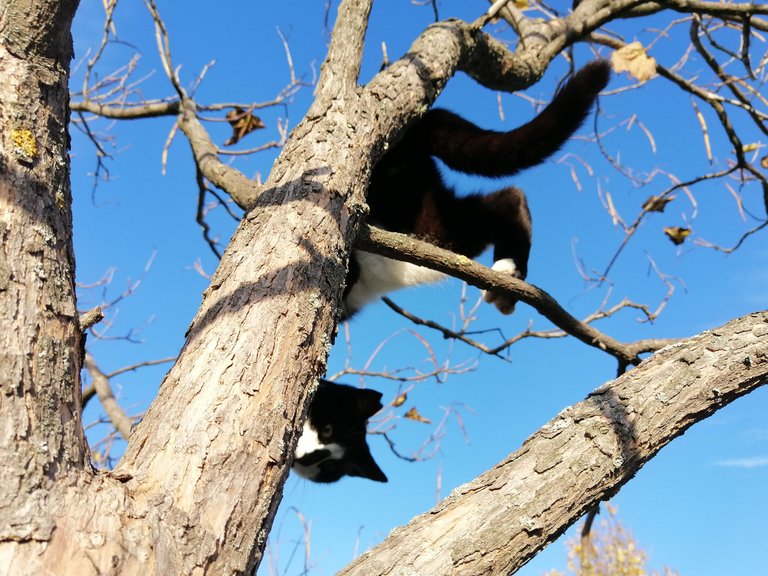 ("Look mom, I can hide behind the branch tree and you will not be able to see me.")
I know that when I get out of the house, I will always find him.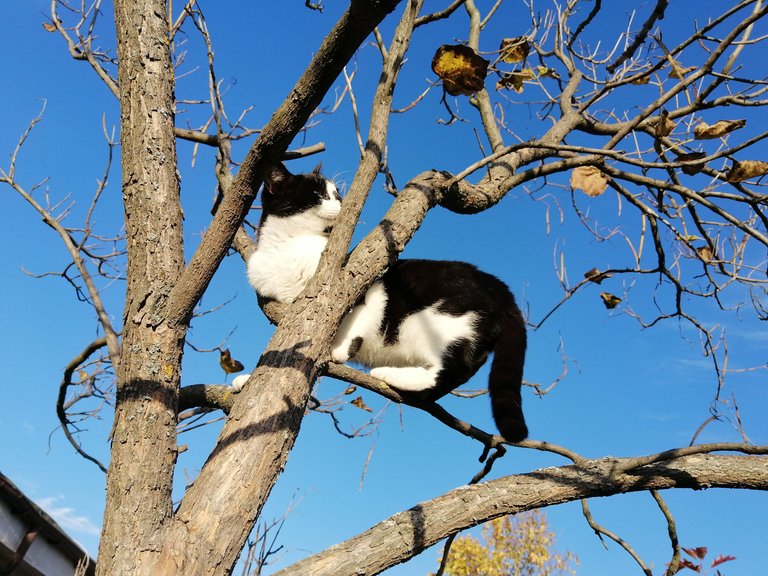 I never have to call him when I prepare food for them - in the morning or in the evening.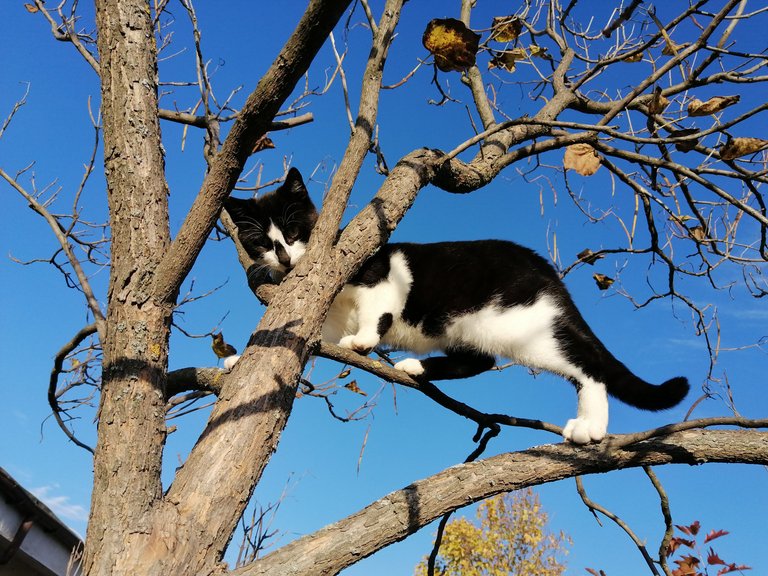 Which also means I don't have to worry about him.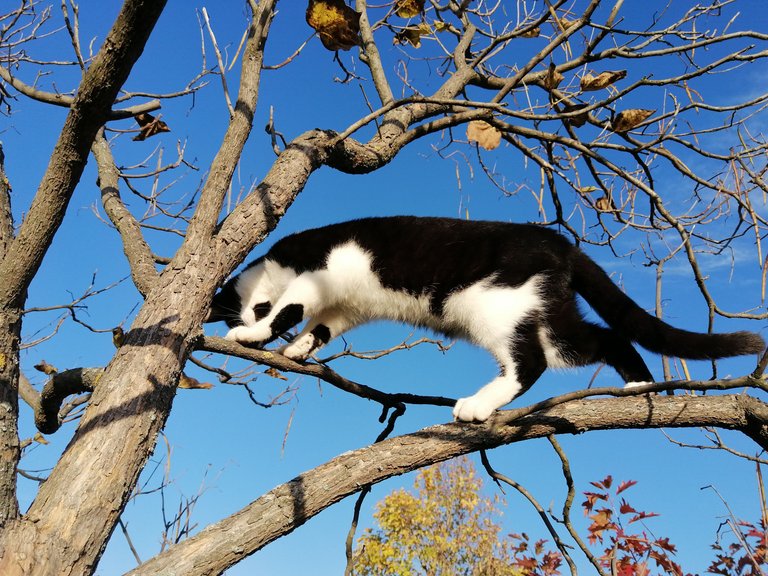 Because he is so cowardly that he is afraid to leave the yard of the house, unlike his two brothers.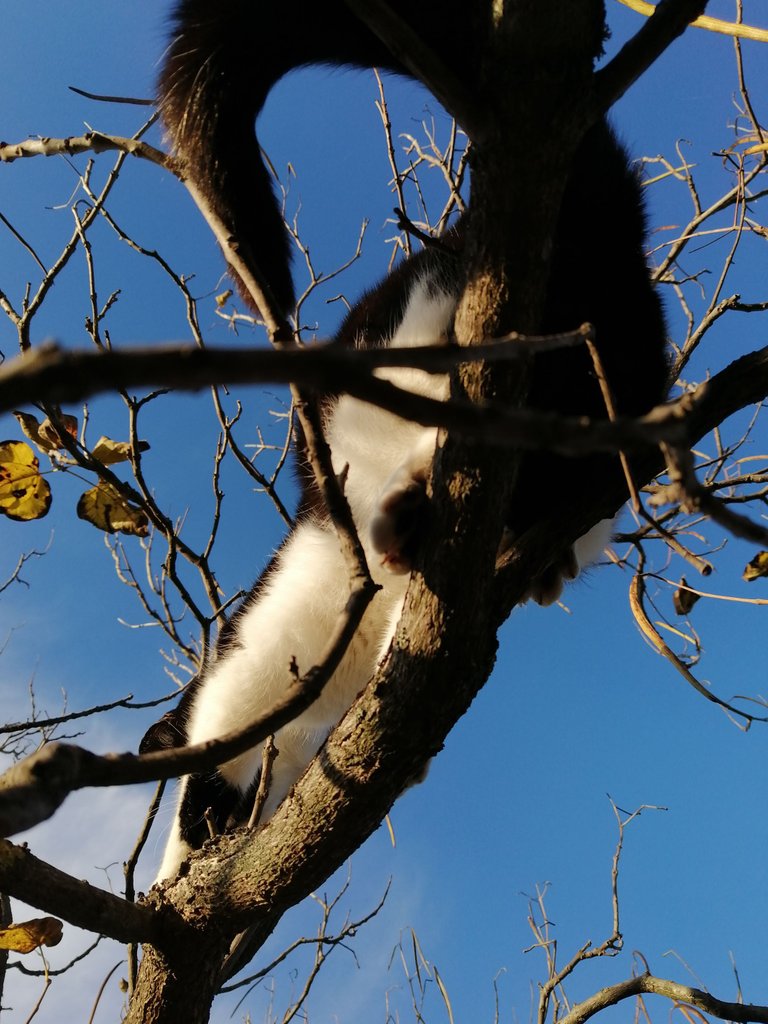 (Do not think that it was easy to focus this restless cat, constantly jumping from branch to branch and standing so high above me.😄)
Yes, I know we've already talked about how cats change after neutering. How male cats change. But today it is not just about that.
Today, looking at these photos, I wonder where this playful kitten went. Where did Asencho go, who always ran around the garden and jumped on all the trees, on the bush, slept on the thorny bushes, climbed on the roof of the gazebo, etc.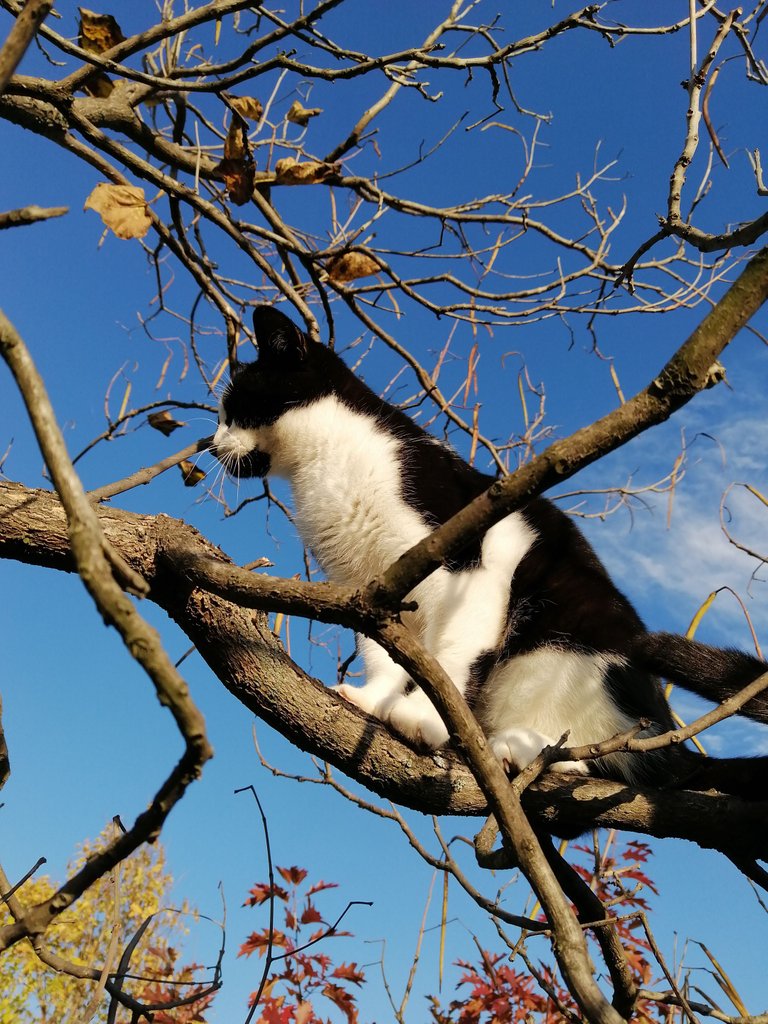 Where did they all go - all three were crazy cats doing mischief.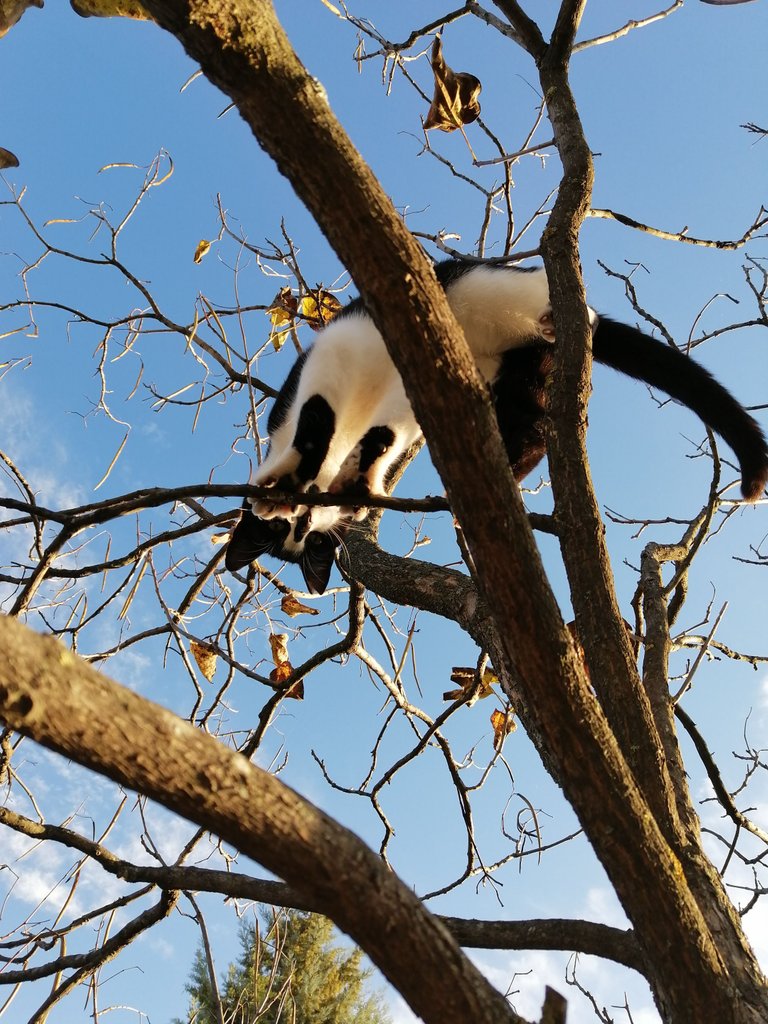 Nowadays, Assencho no longer climbs trees. None of the three of them flies (runs) like mad in the garden.
I can't do such a photo session of him anymore.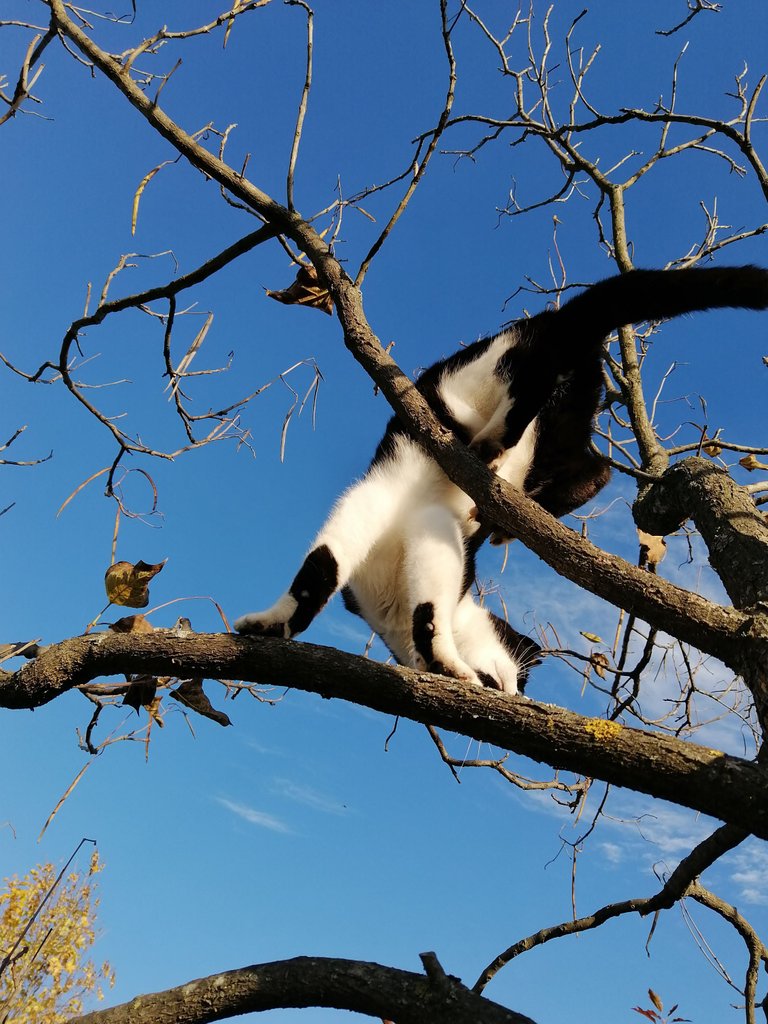 And it turns out that this is not because he has been neutered.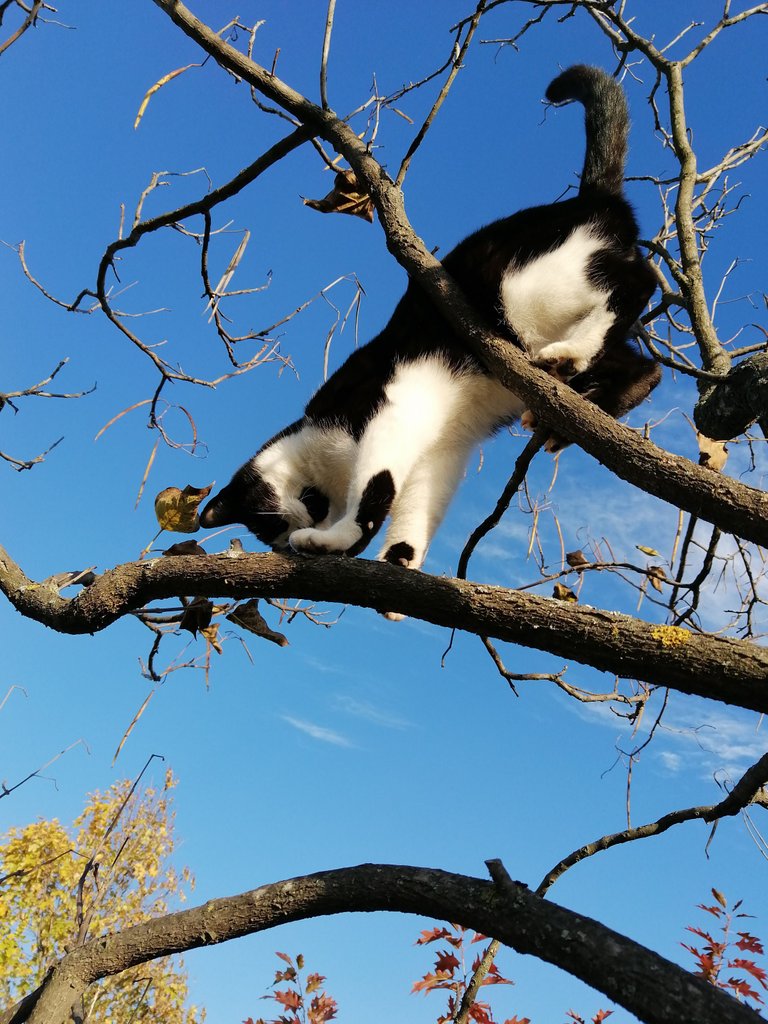 It turns out that he already was neutered, when I took these pictures.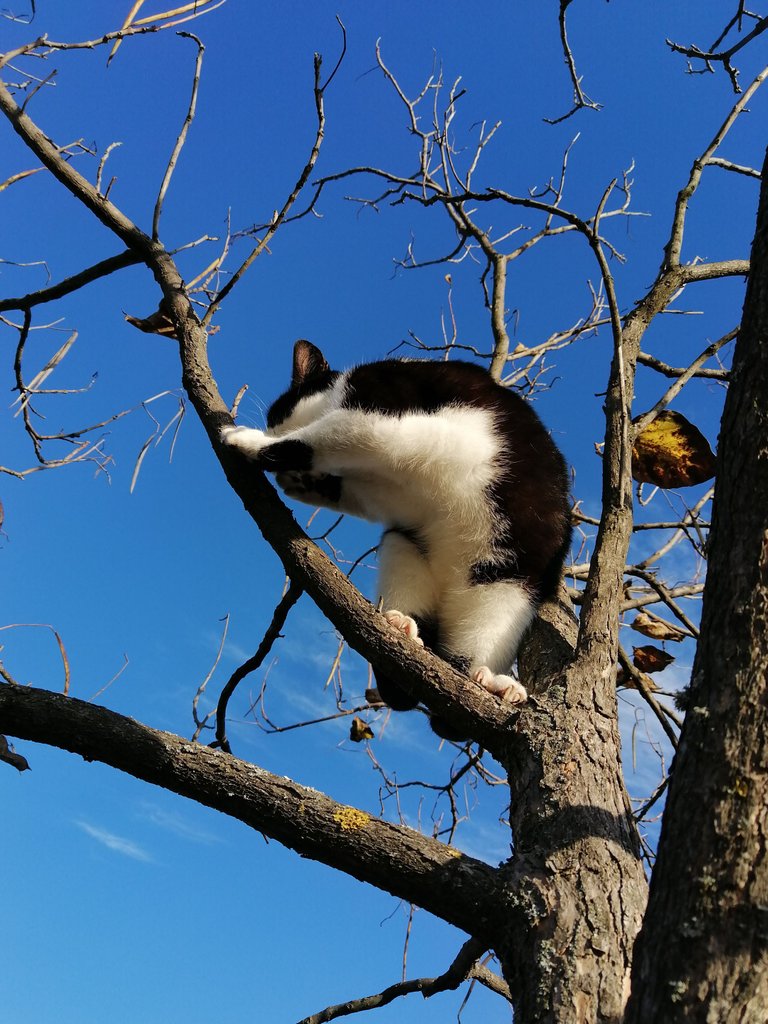 So, after the neutering, he was still a playful kitten.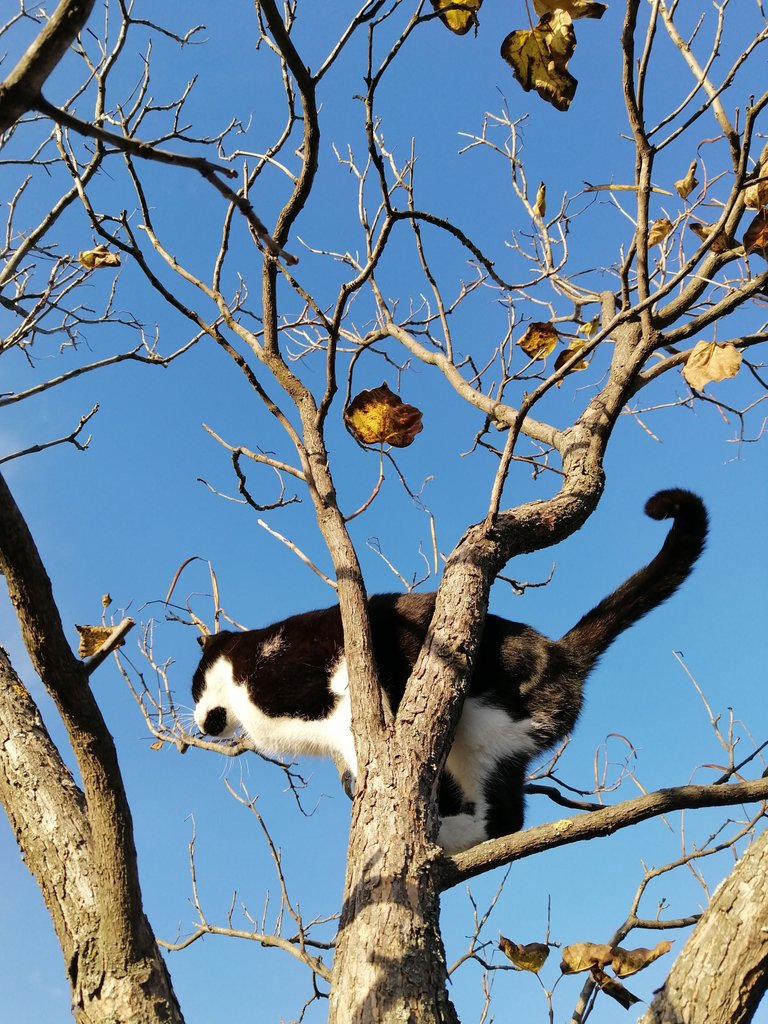 On the other hand, his brother Blacky, our garden panther is not neutered, but he too stopped climbing trees and doing mischief.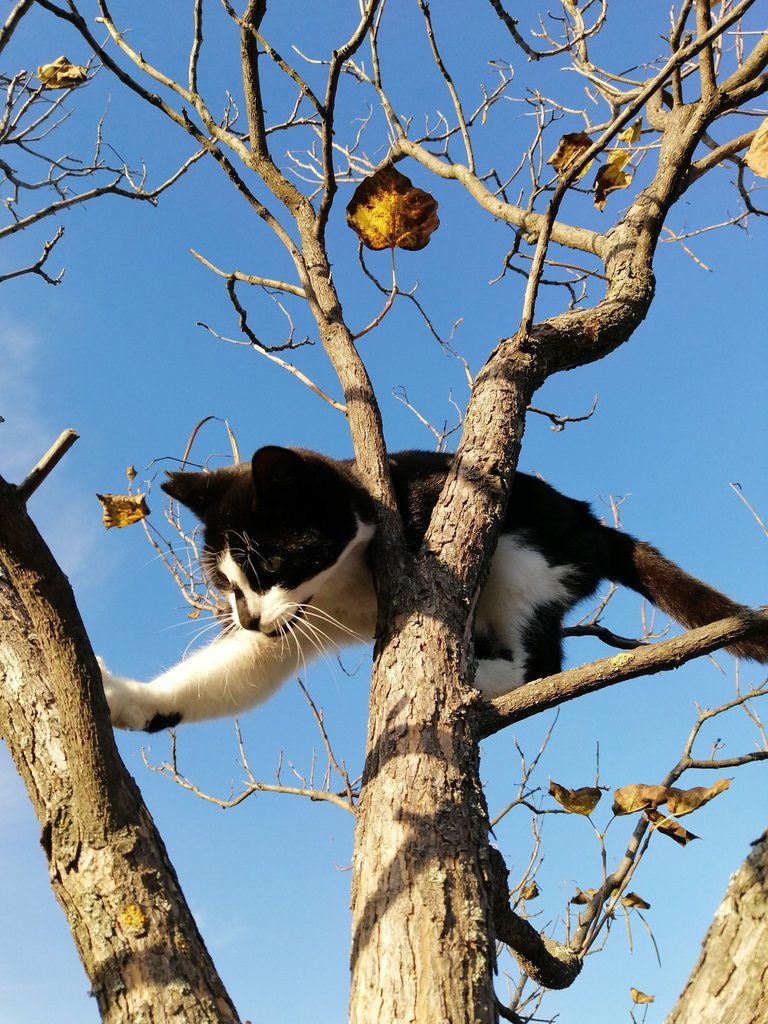 And looking back, I realize that neutering is not what has changed the behavior of these cats, strange as it may sound.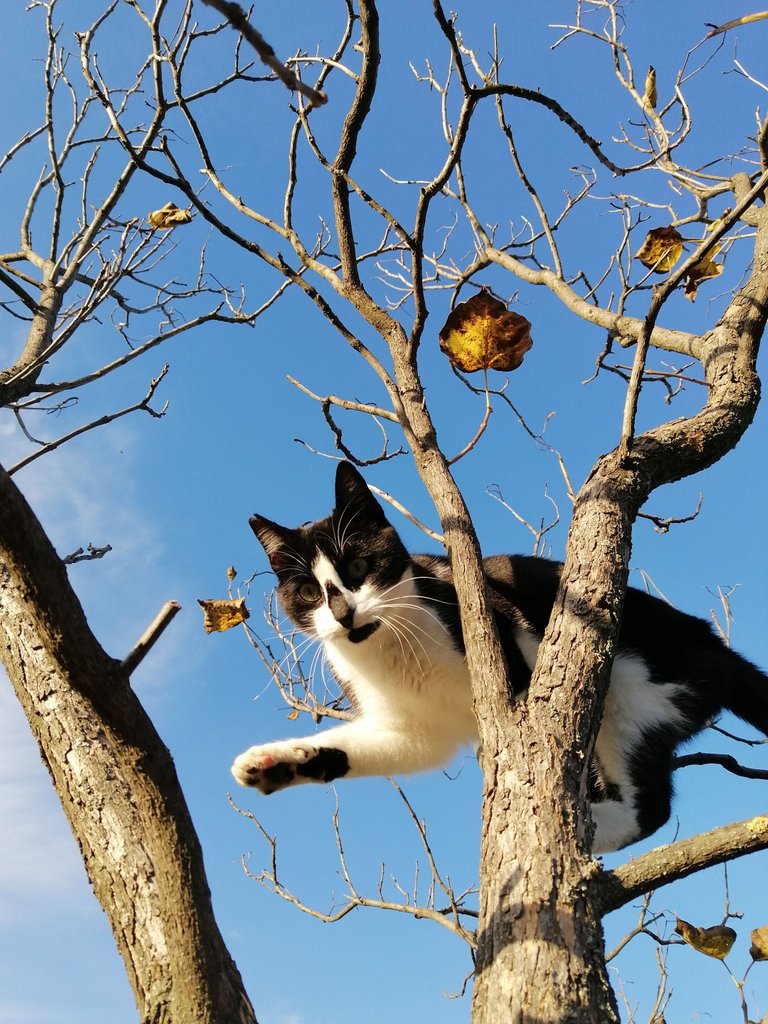 What changed them was the disappearance of their sister.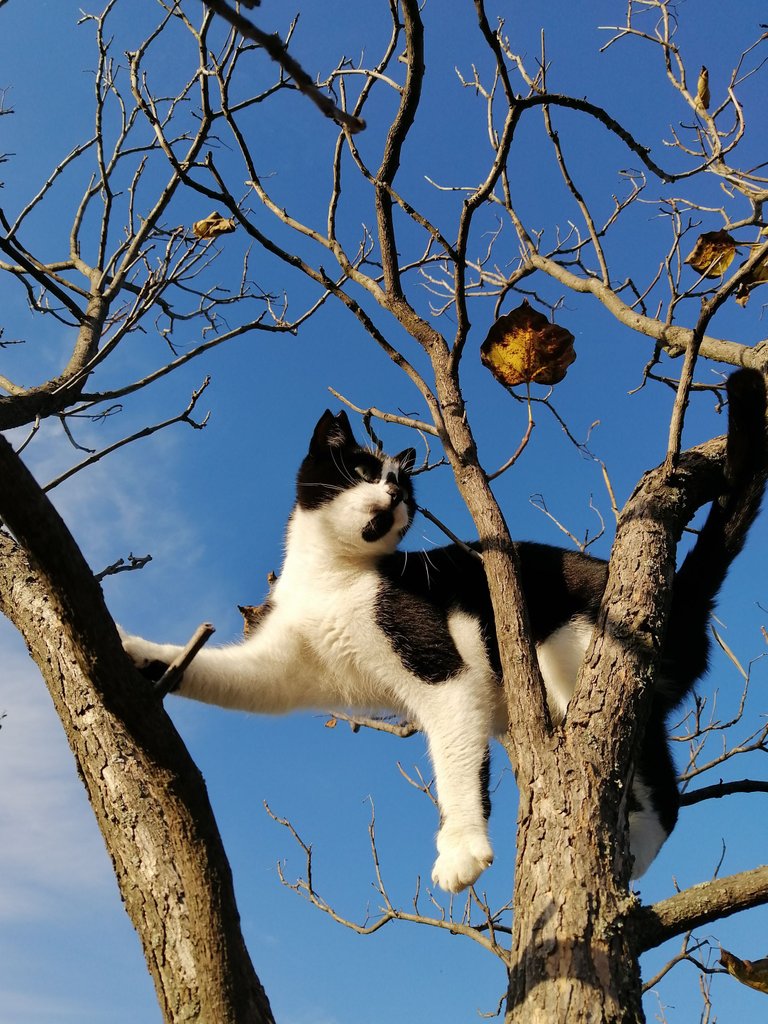 This disappearance seemed to make them more meek, more cautious, quieter, more careful.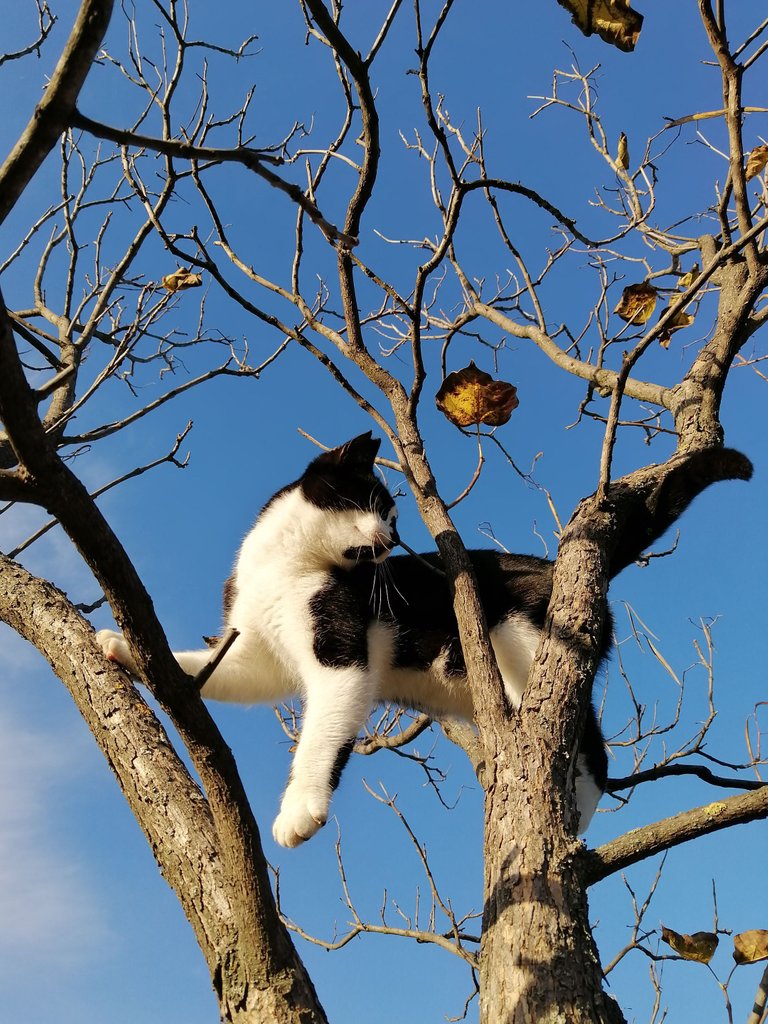 Or rather, she was the one who encouraged them to do pranks, as she was the bravest of the four.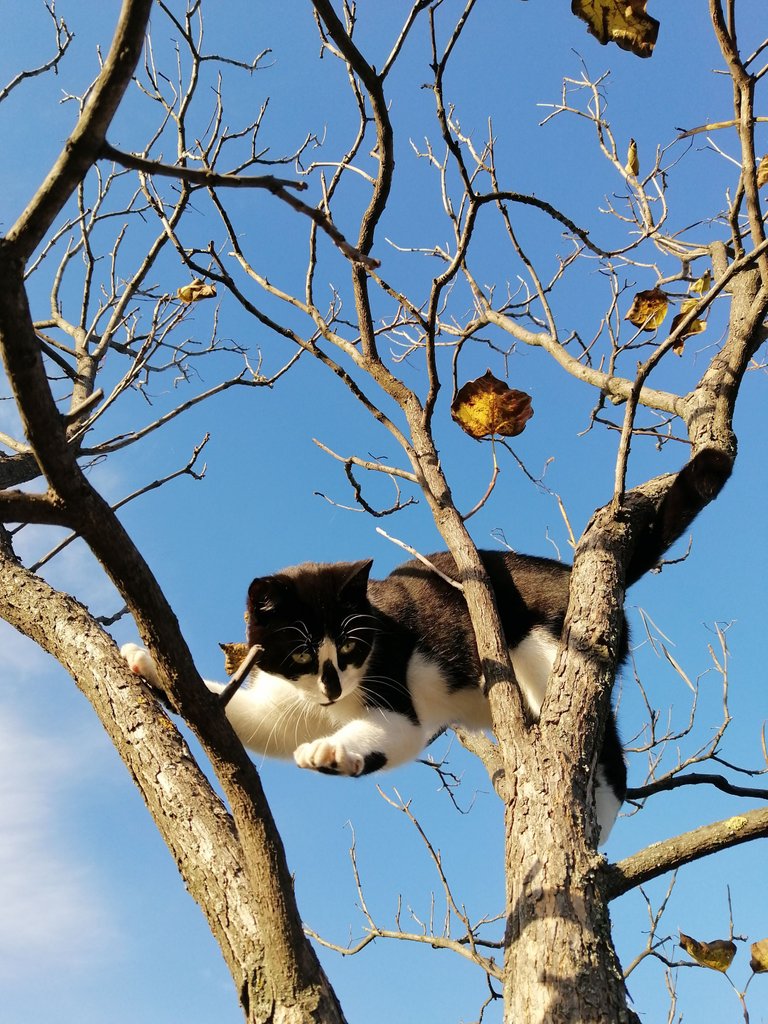 Whether this is the case or not is not clear.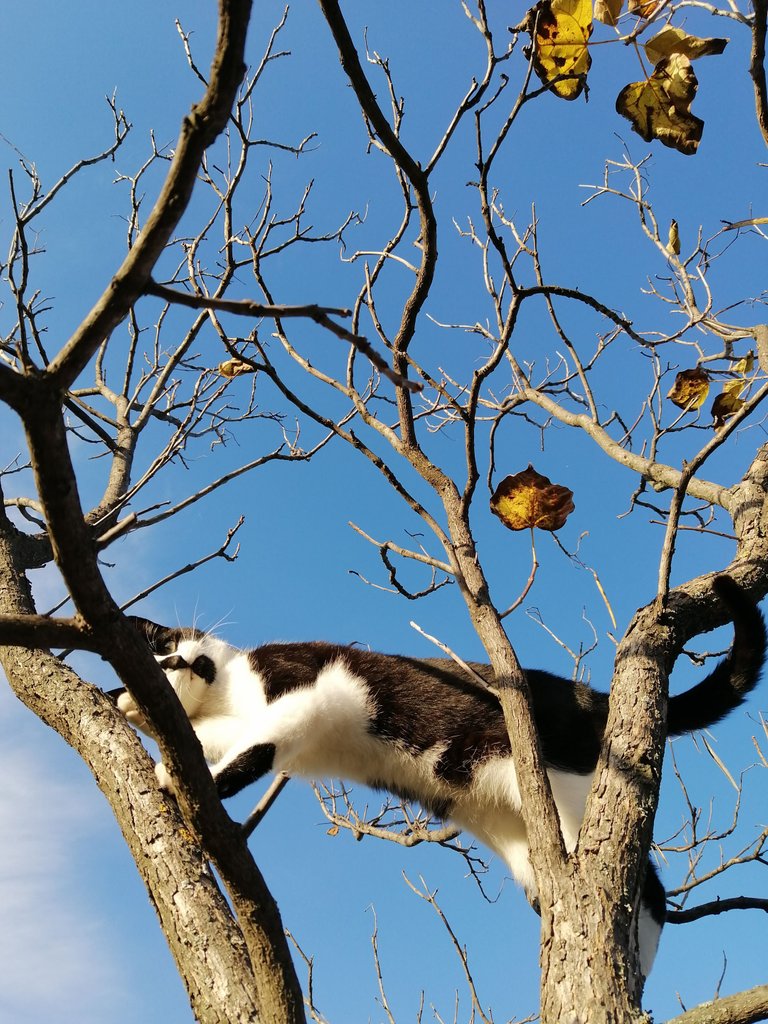 But the only thing I'm sure of is that nothing is the same since she's gone.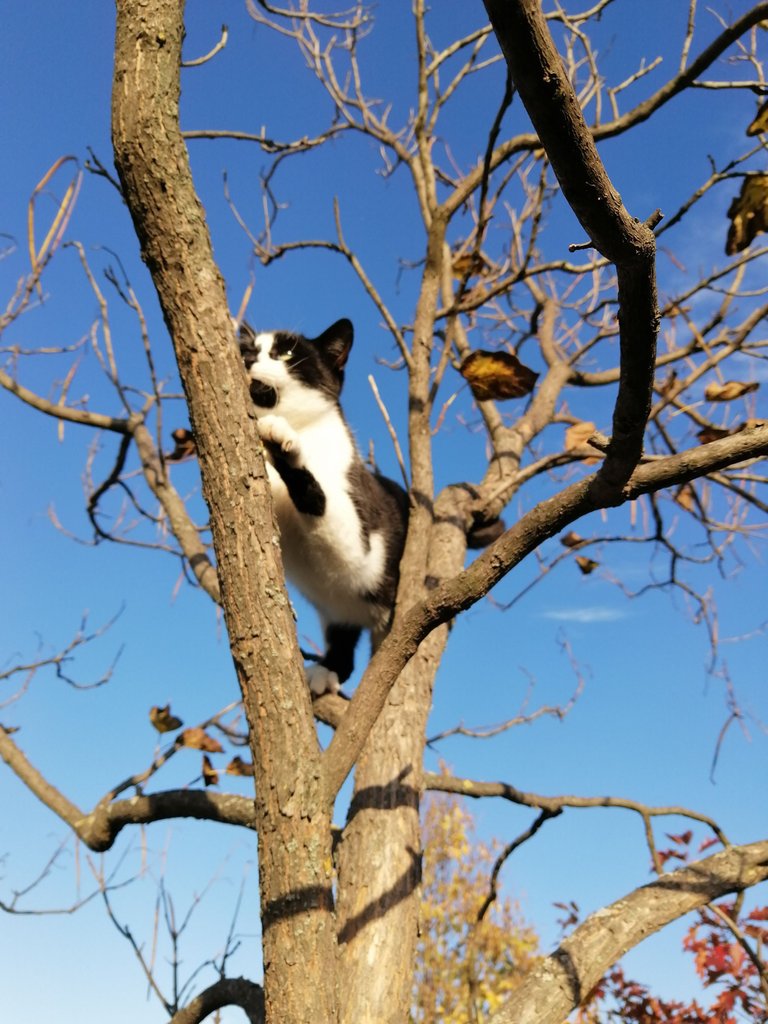 And will never be.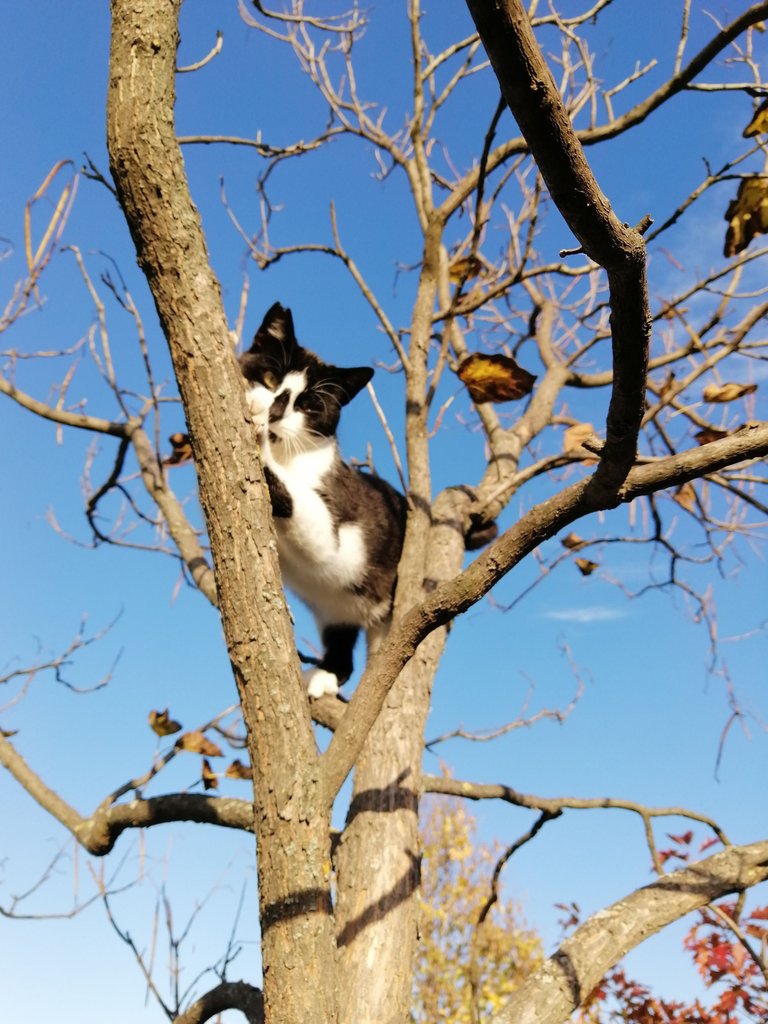 All that remains are the photos to remind us that everything was once different.
---
Happy #CaturDay to you all, cat lovers! 🐱🐈💛
---
Copyright: @soulsdetour
---
| | |
| --- | --- |
| | Soul's Detour is a project started by me years ago when I had a blog about historical and not so popular tourist destinations in Eastern Belgium, West Germany and Luxembourg. Nowadays, this blog no longer exists, but I'm still here - passionate about architecture, art and mysteries and eager to share my discoveries and point of view with you. |
---
---