Metamorphoses
"Metamorphoses" by Ovid.
What I will show you here is worthy of this poem. Because it is an incredible transformation. And I feel extremely happy... no, I feel blessed to be given the opportunity to watch it.
Do you remember the flowers of acer pseudoplatanus in spring, I published once here?
Quite unusual green flowers, full of bees.
And here I want to show you something interesting that I saw by chance.
I came across this a few days ago: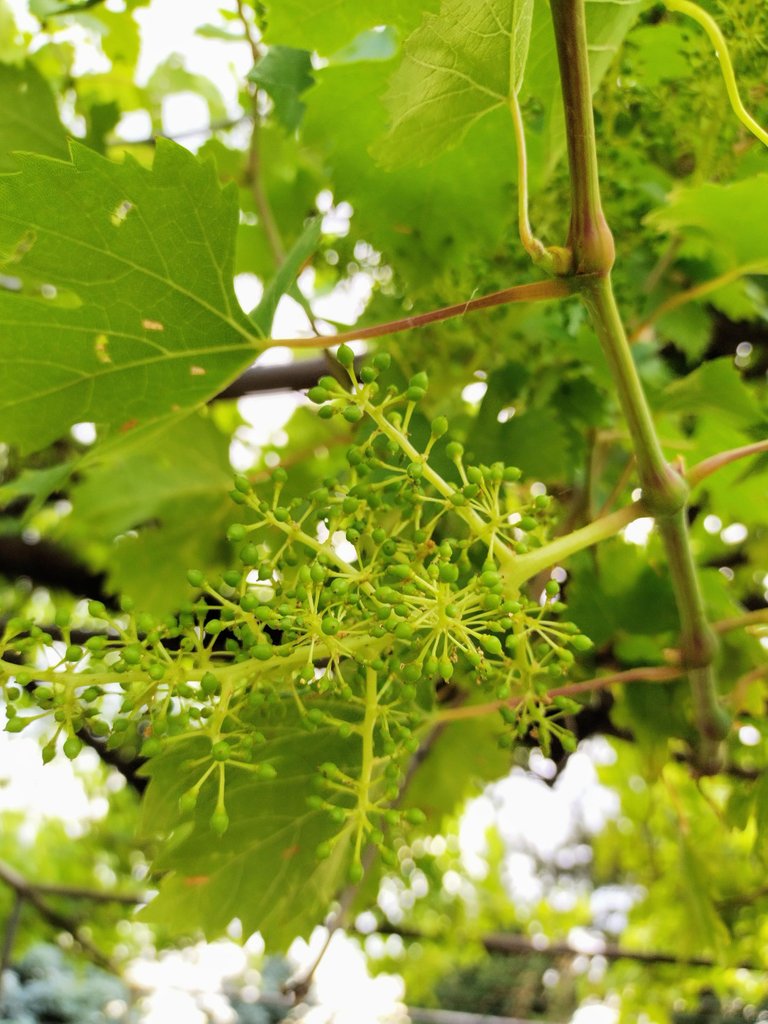 This is baby grapes.
And did you know that it reminded me exactly of the flowers of this tree that I saw in the spring?
Yes, I know, these are not flowers here. It is a fruit in its very initial form, but still. The shape and appearance of those flowers was so special that this association here is not at all strange.
And then came the transformation. You know, these strange flowers transformed into the tree fruits, tree seeds, the so-called 'samara'.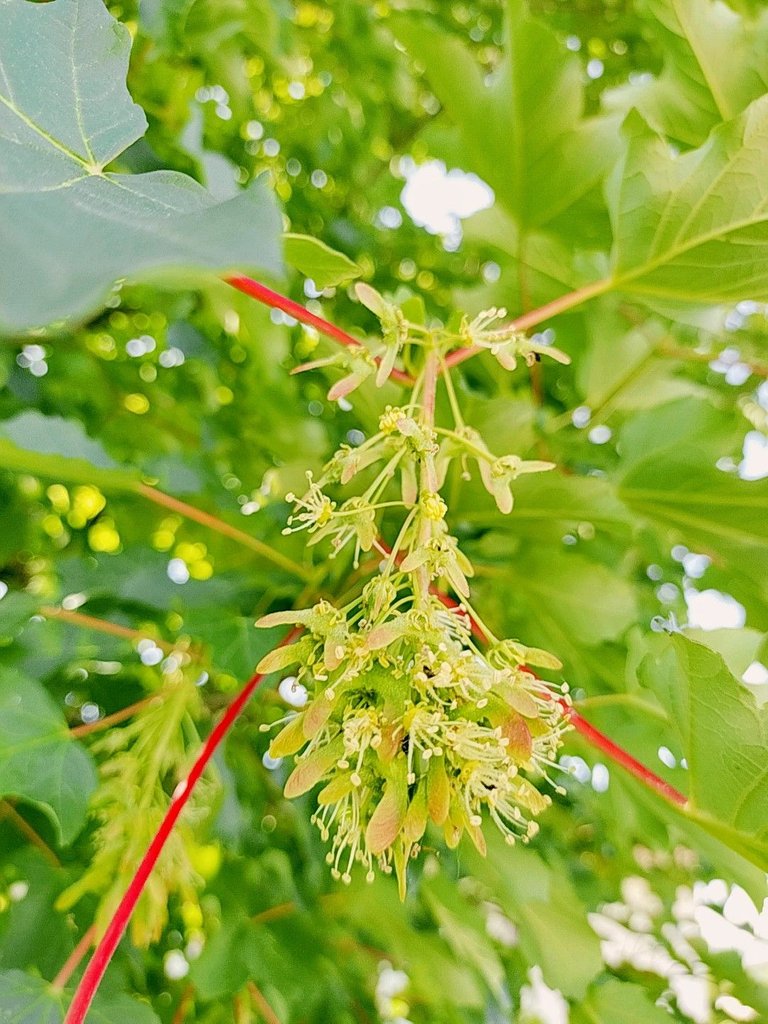 ---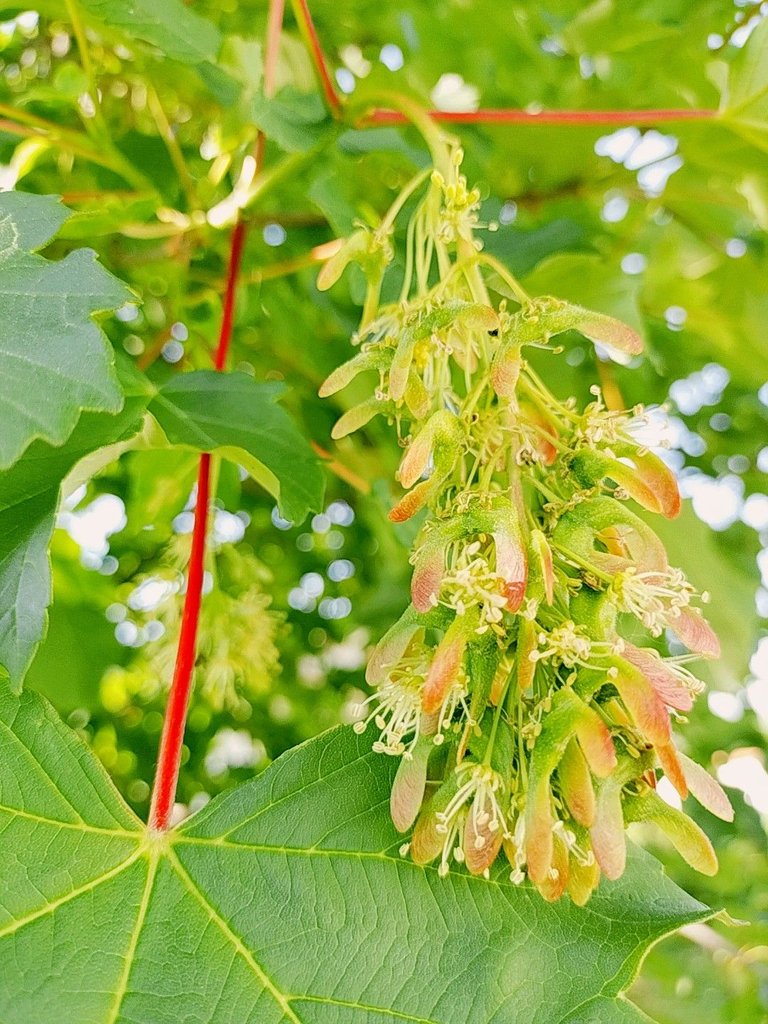 ---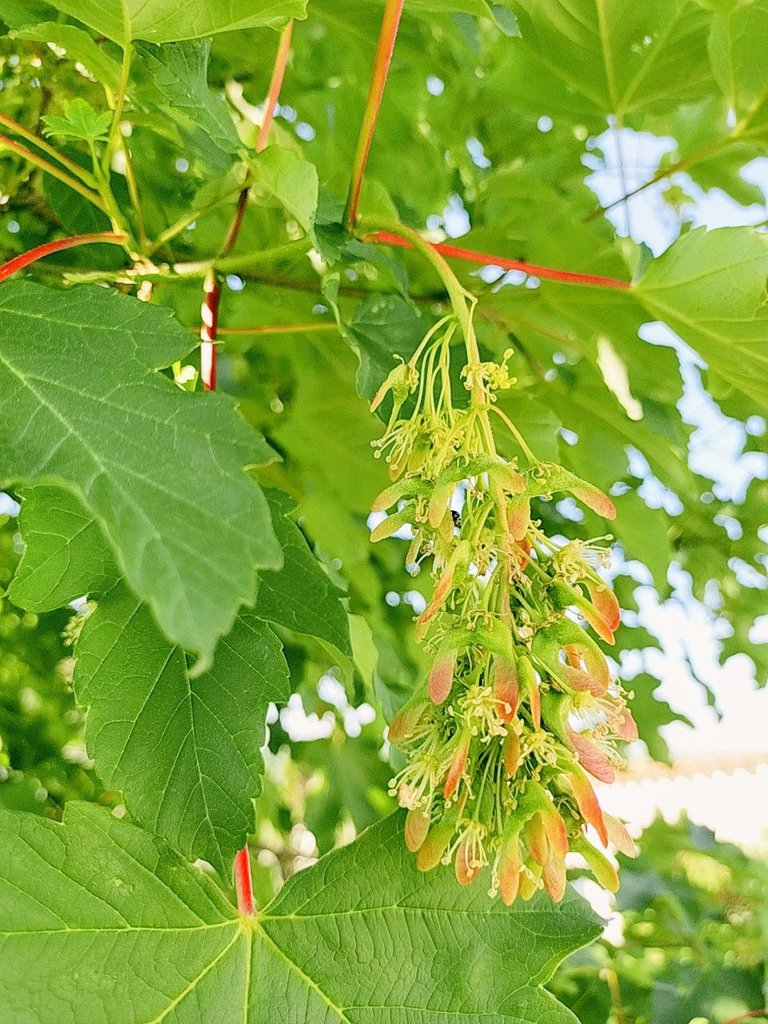 And this transformation looked even more strange, magical, unbelievable.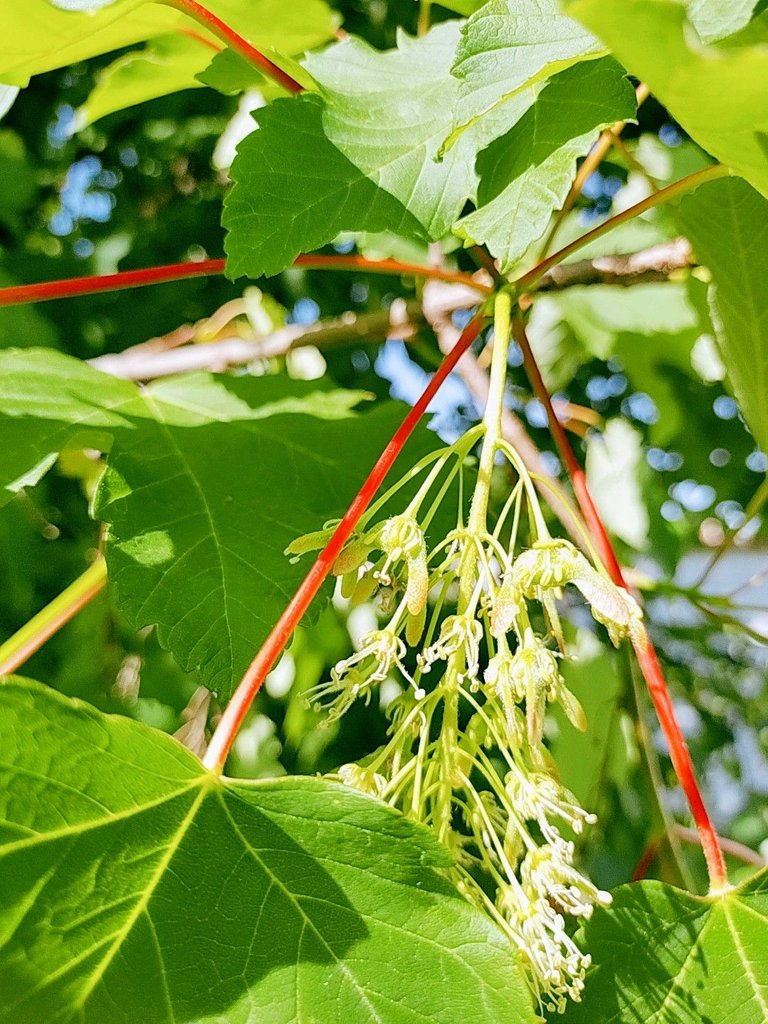 ---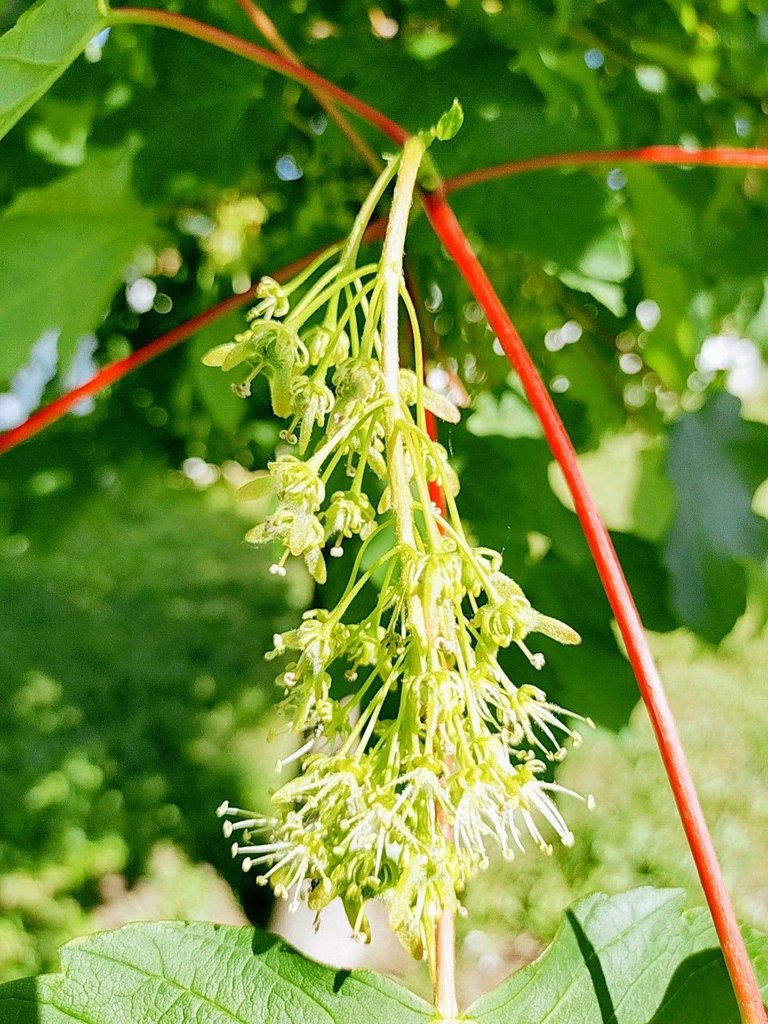 ---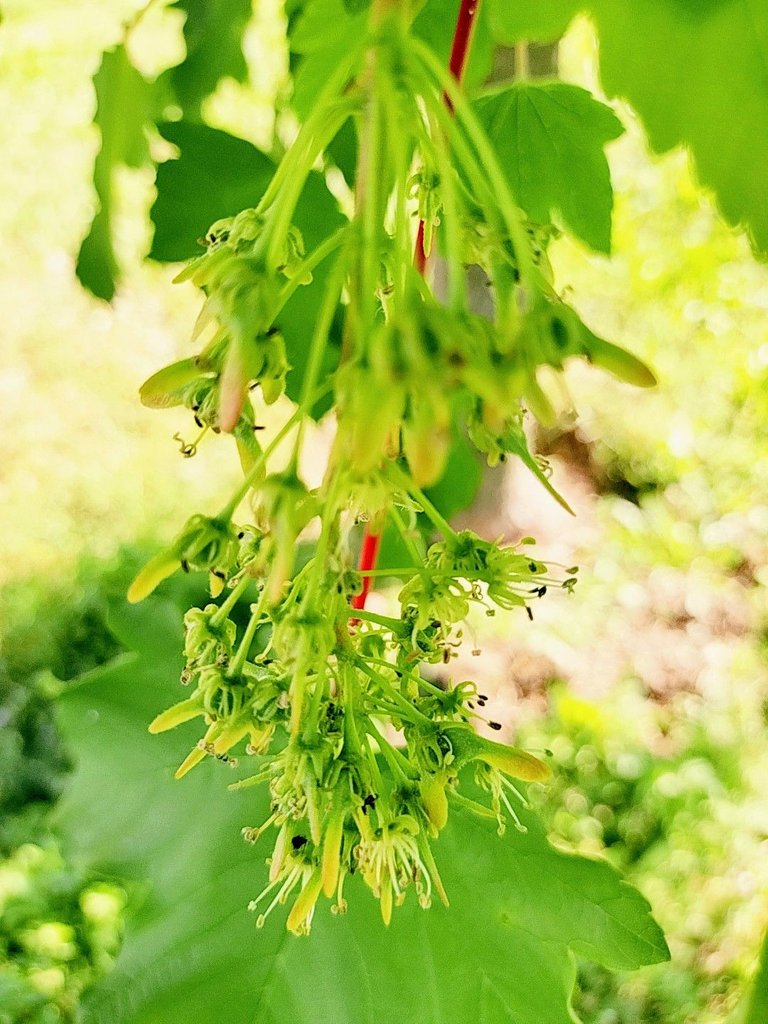 ---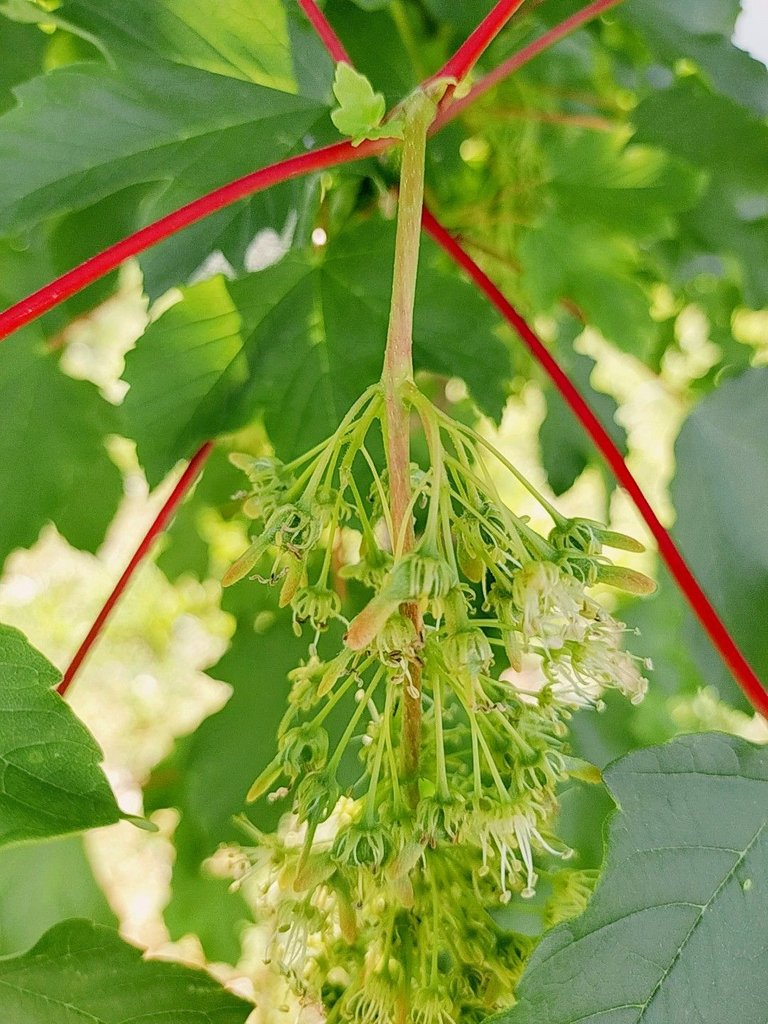 ---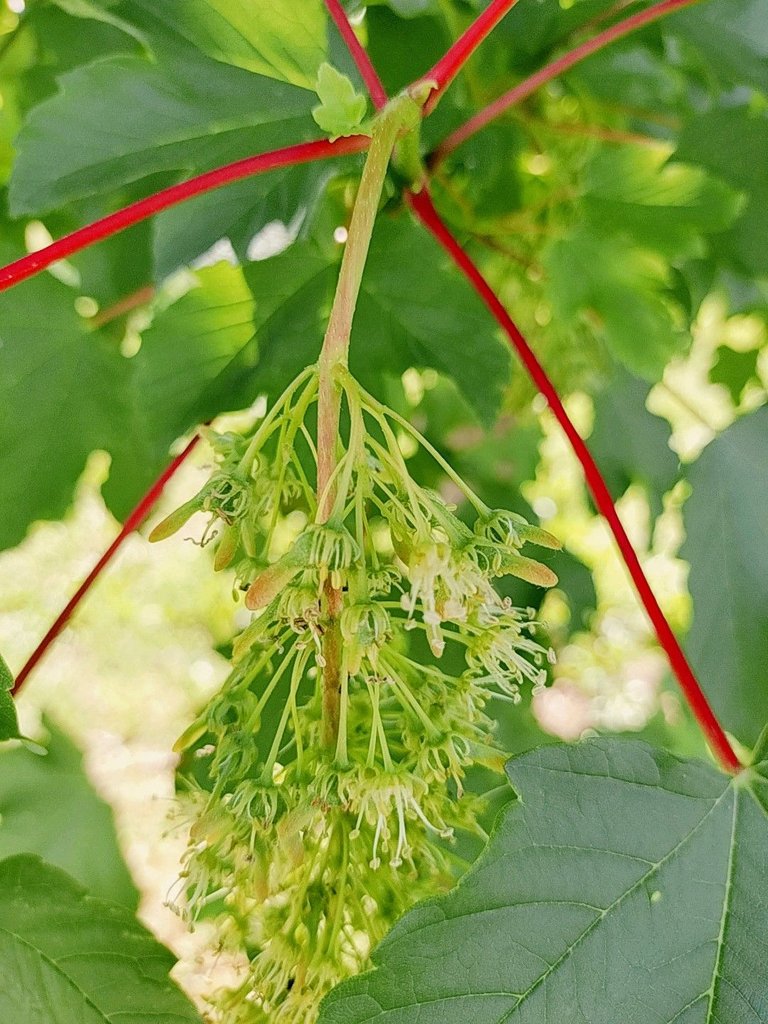 I probably haven't caught the process from the beginning, but the photos above show the presence of flowers and fruits in the same place. Together. (Do you remember my recent post about the parts of the lemon tree?)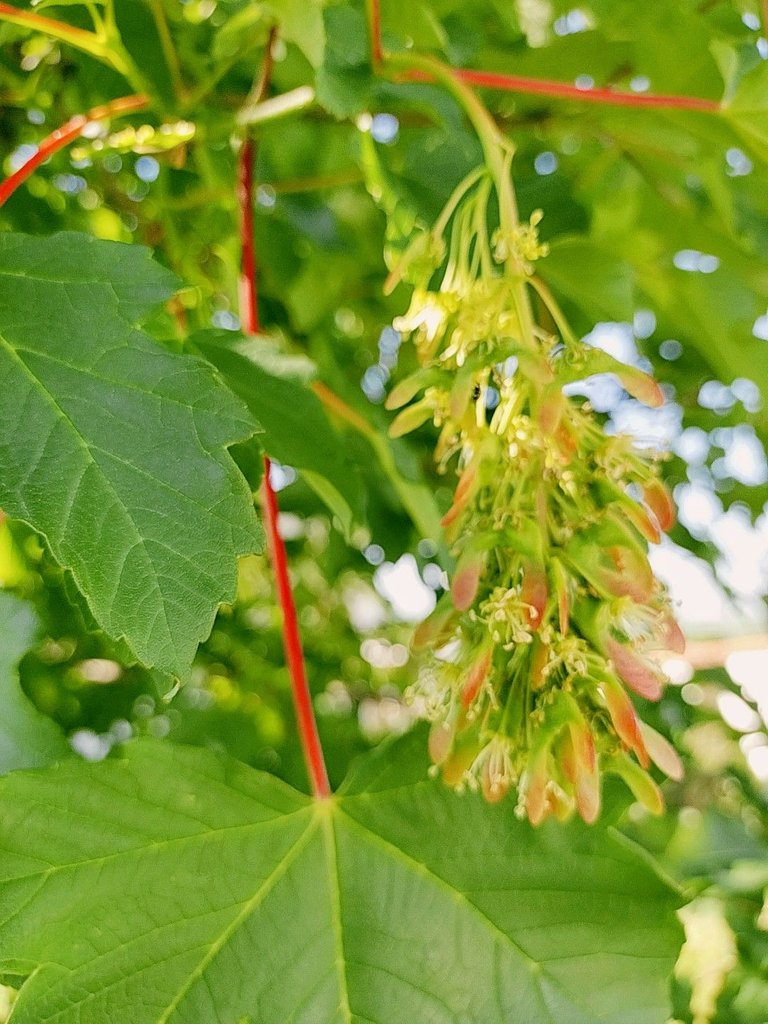 ---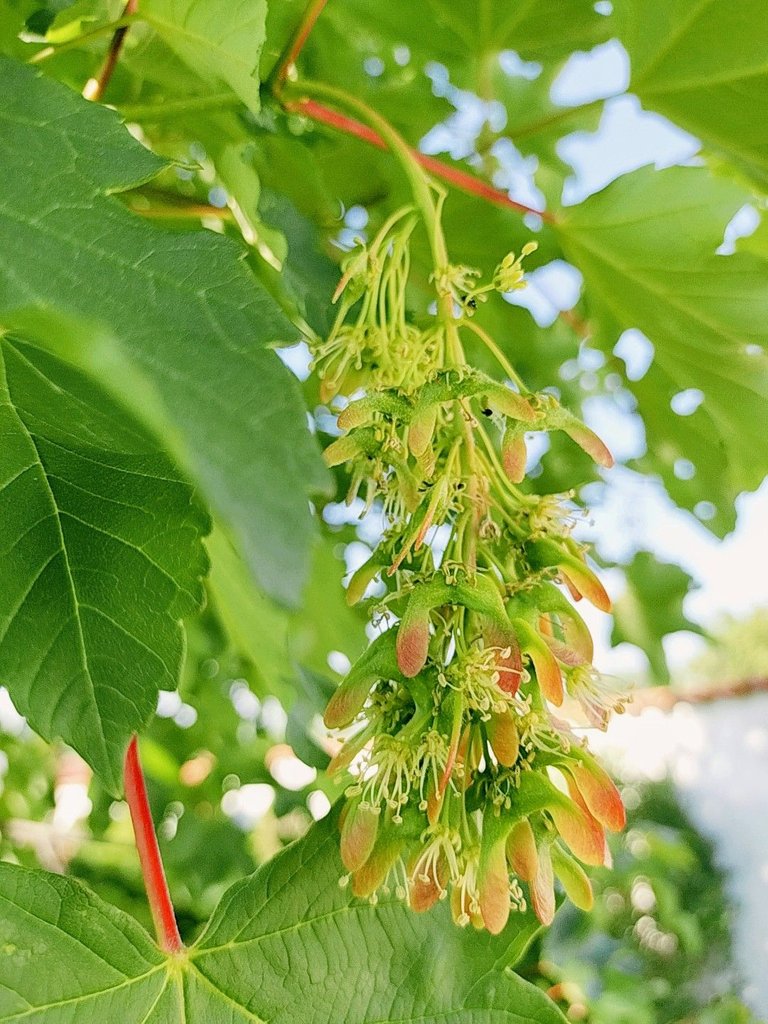 I could say that these are the most interesting photos and that this is the most interesting phase of the whole process.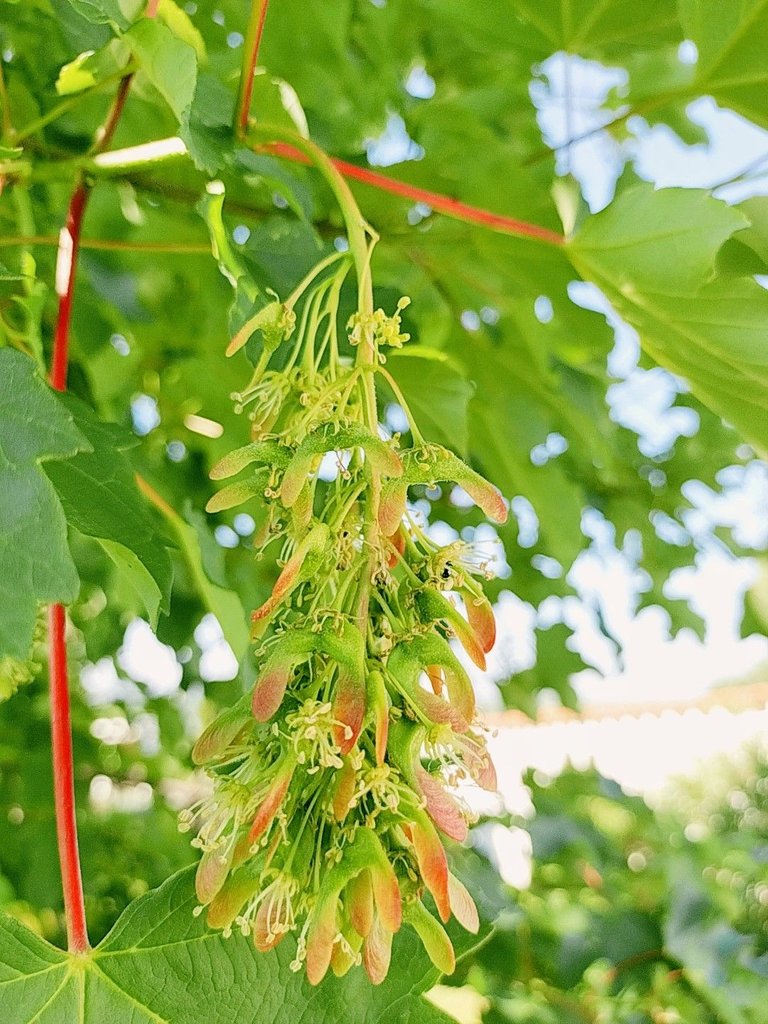 ---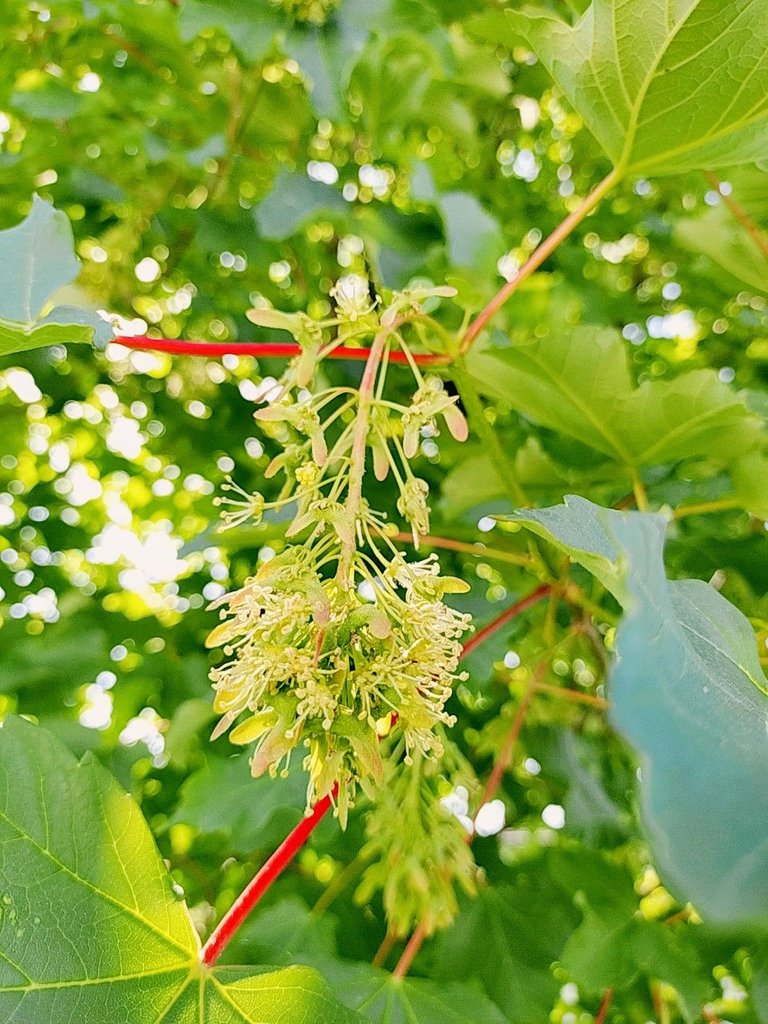 ---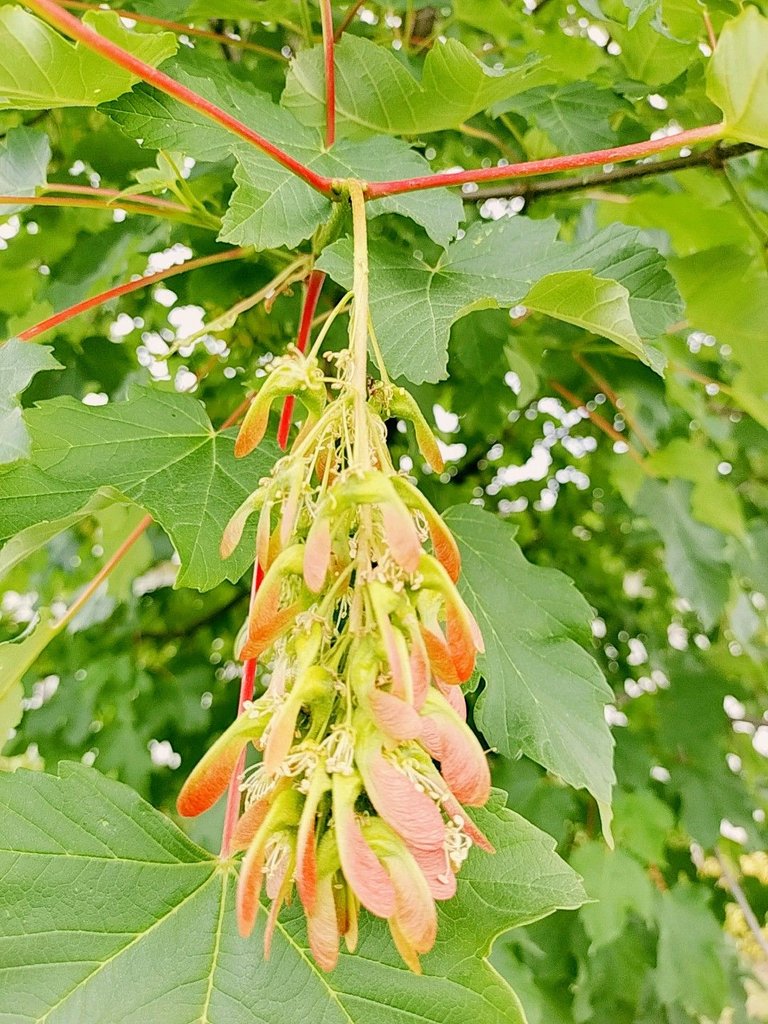 But this wouldn't be right. As these baby fruits here are interesting enough too.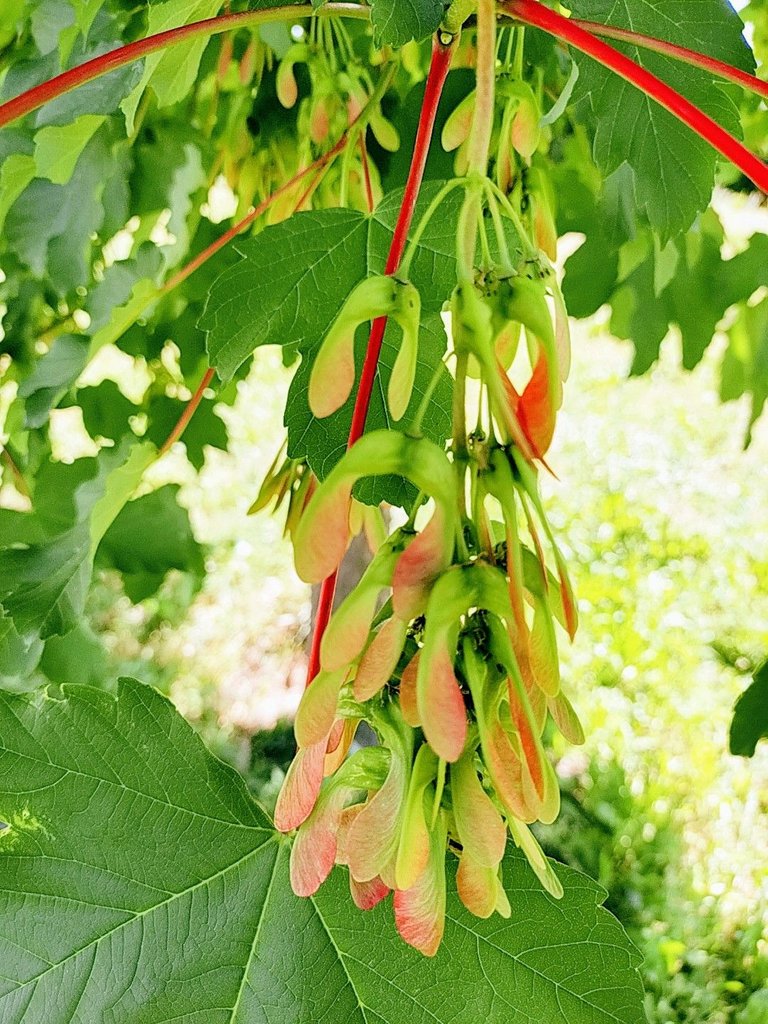 These little 'helicopters' that grow with each passing day.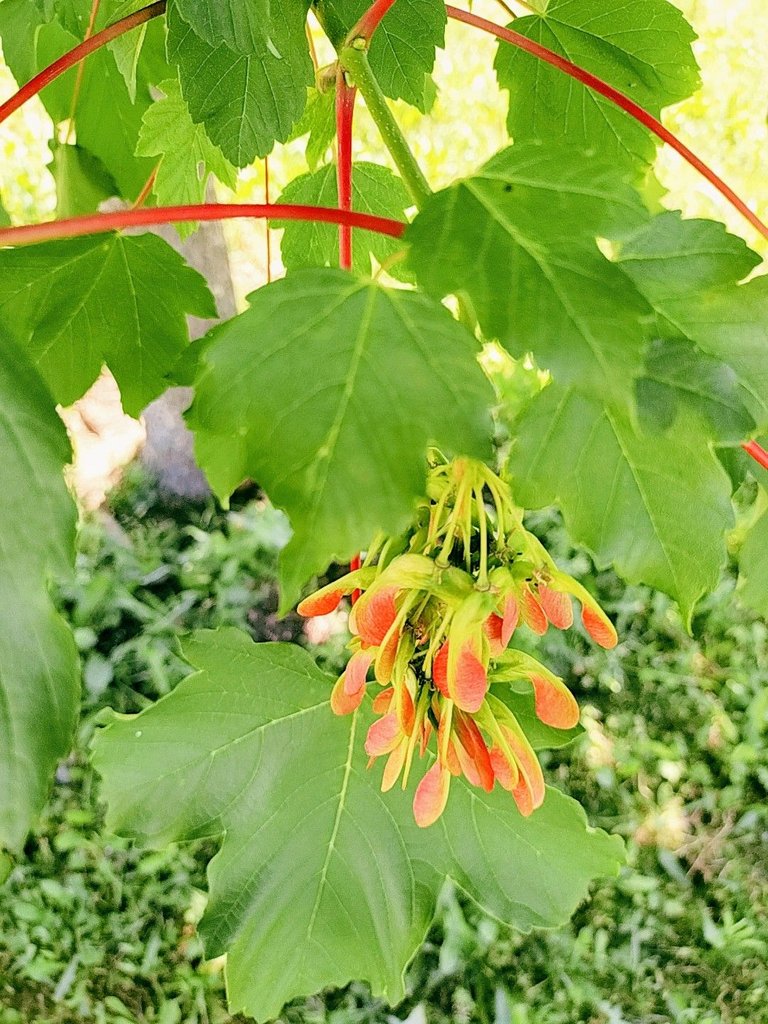 Here they have already passed into a phase in which all the flowers have disappeared and given way to the fruit.
The difference with the penultimate photo is only 6 days.
Remember, everything in nature develops very quickly and transformations happen unexpectedly.
(Well, it's even more unexpected for me, because I wasn't aware of this transformation, ie. in its presence and inevitability.)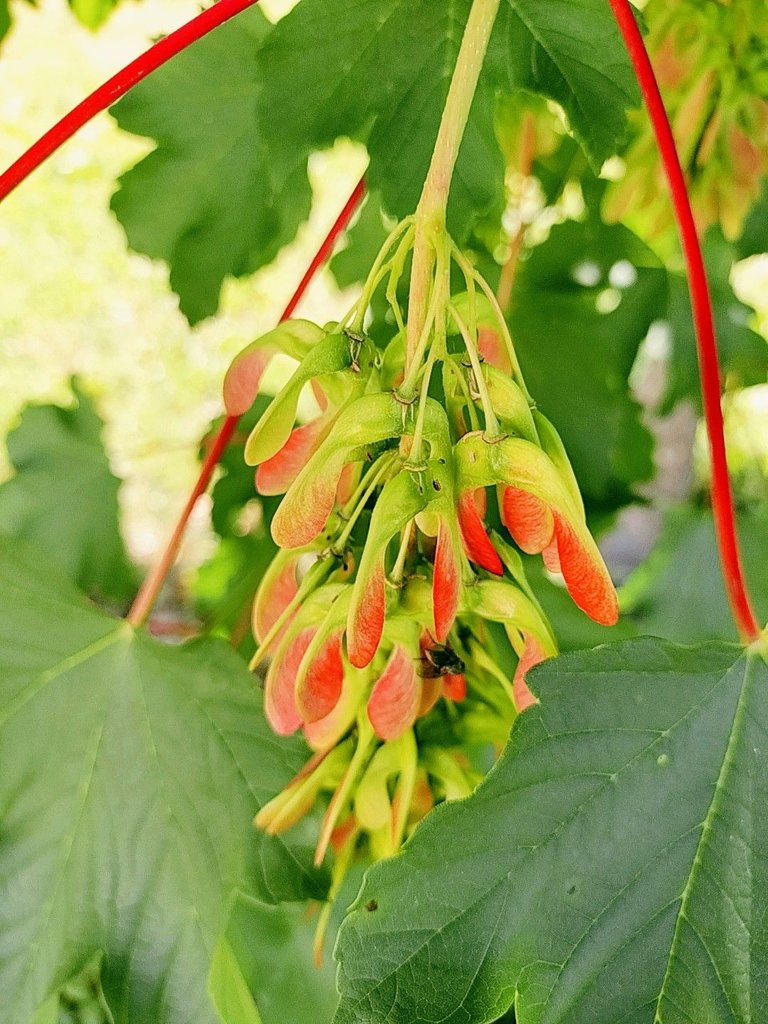 Therefore, this process was equated with magic, a mythological transformation.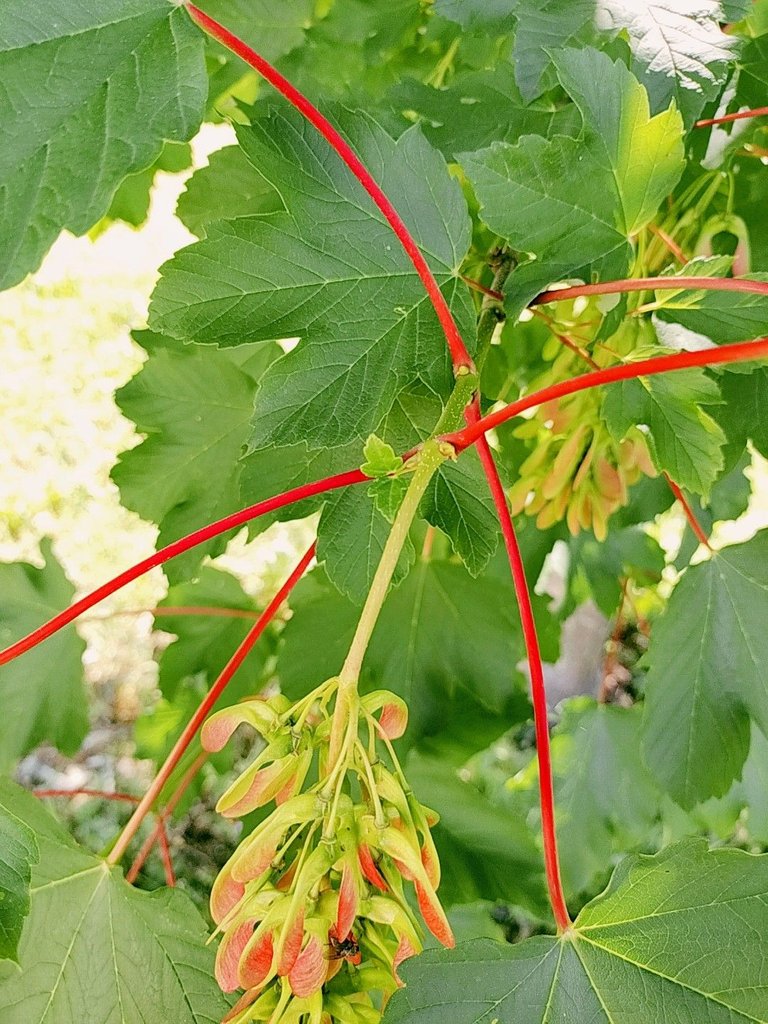 But I am sure that if you yourself observe this process for the first time, with your own eyes and senses, you will feel the same way too.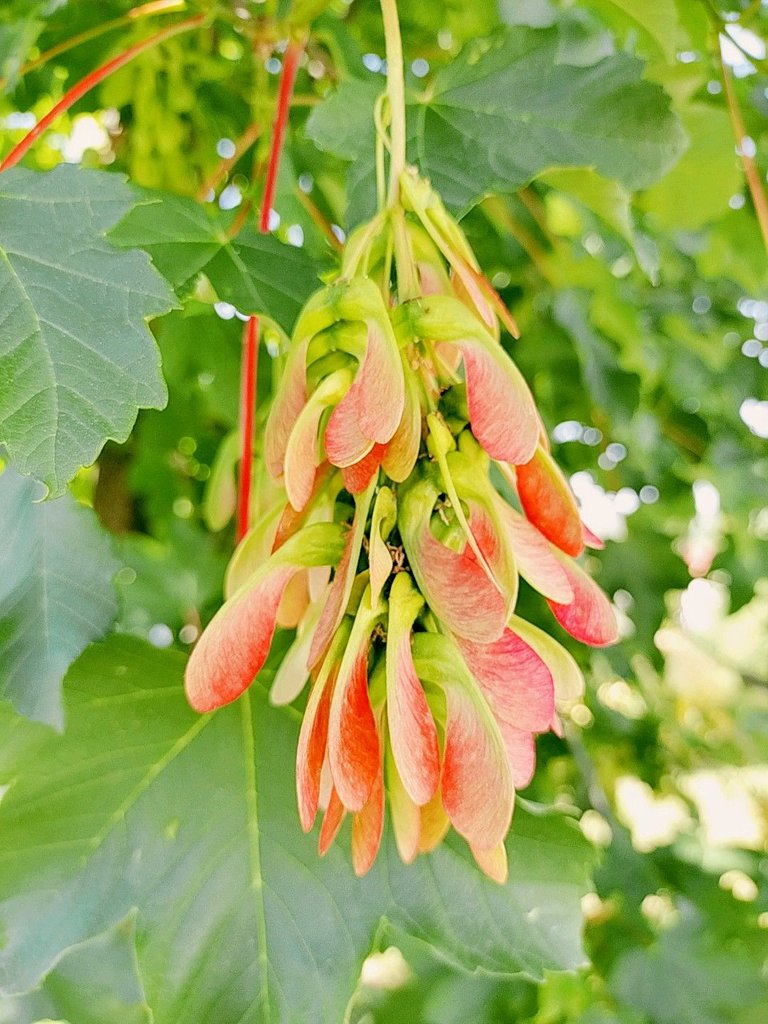 But it's not just that and you see it.
This magic tree has won my attention and heart this year and I wonder how I could not have noticed it before.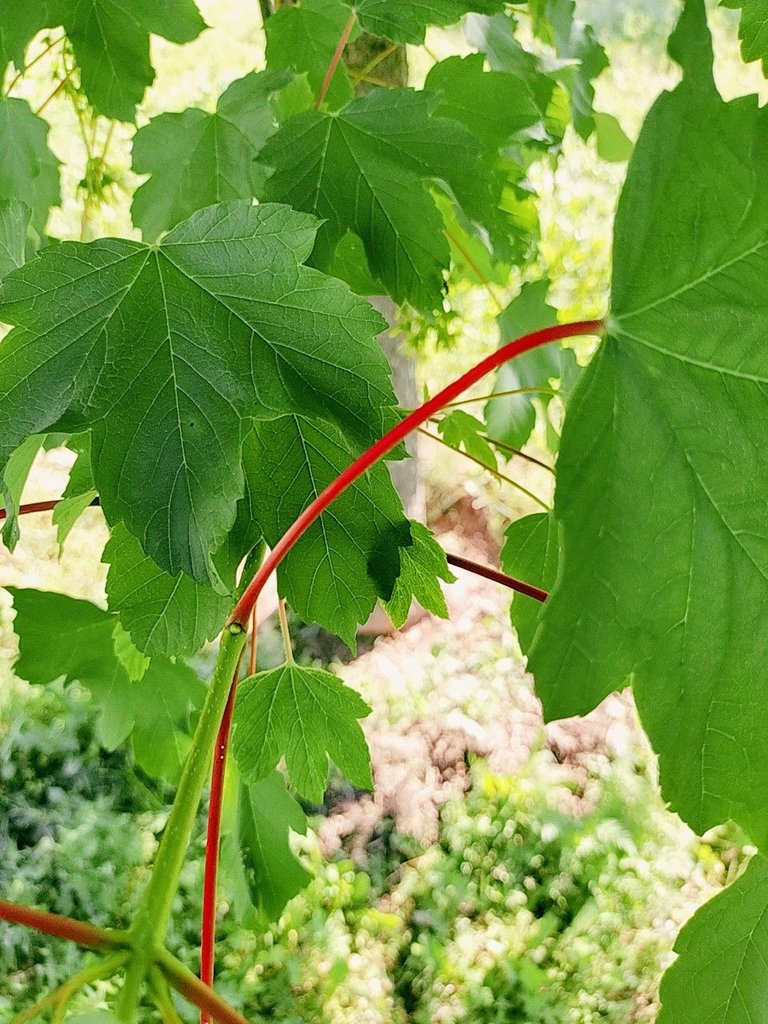 In fact, I know. The reason is the deceptive beauty in nature and life - I have told you before about it.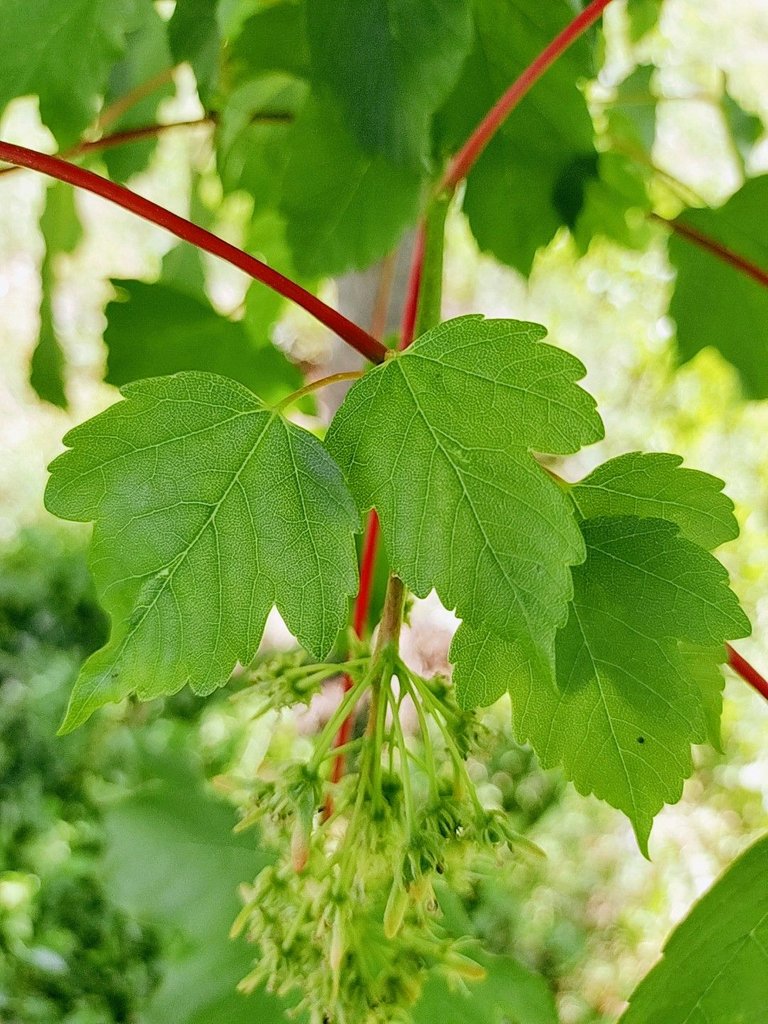 But notice this contrast - green and red. What other tree has such a contrast in its essential part, not in its fruits or blossoms? Still, that's another reason it reminds me of a vine. 🤔 And that makes the tree even more special.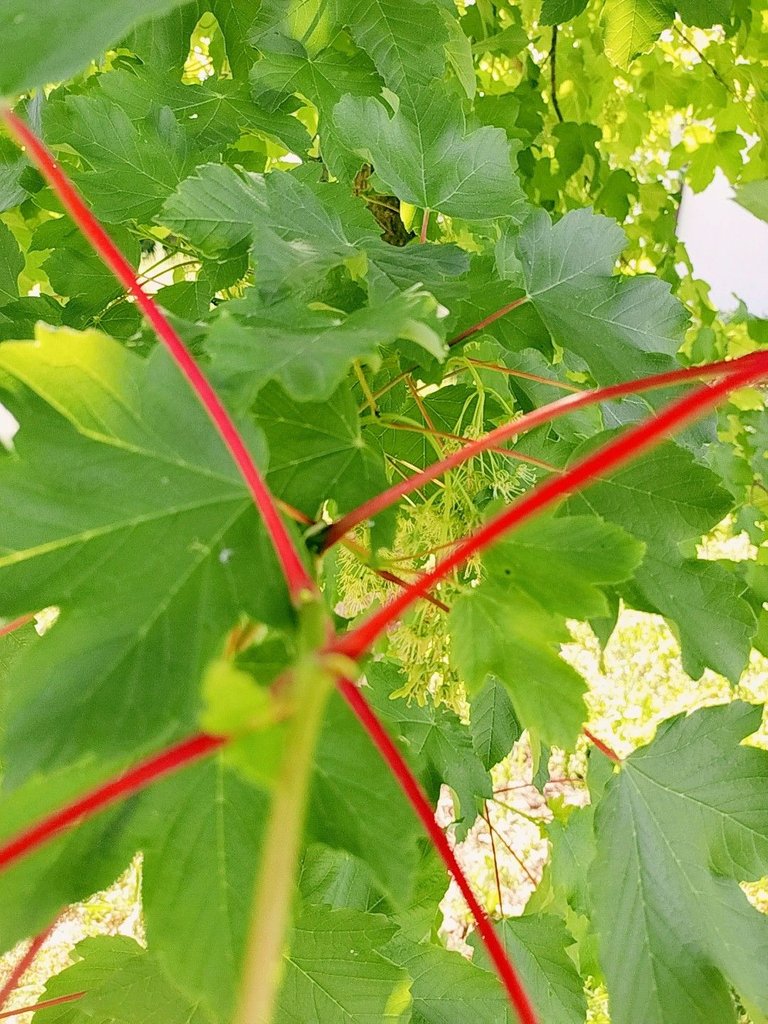 ---
Copyright: @soulsdetour
---
| | |
| --- | --- |
| | Soul's Detour is a project started by me years ago when I had a blog about historical and not so popular tourist destinations in Eastern Belgium, West Germany and Luxembourg. Nowadays, this blog no longer exists, but I'm still here - passionate about architecture, art and mysteries and eager to share my discoveries and point of view with you. |
---
---