Next encounter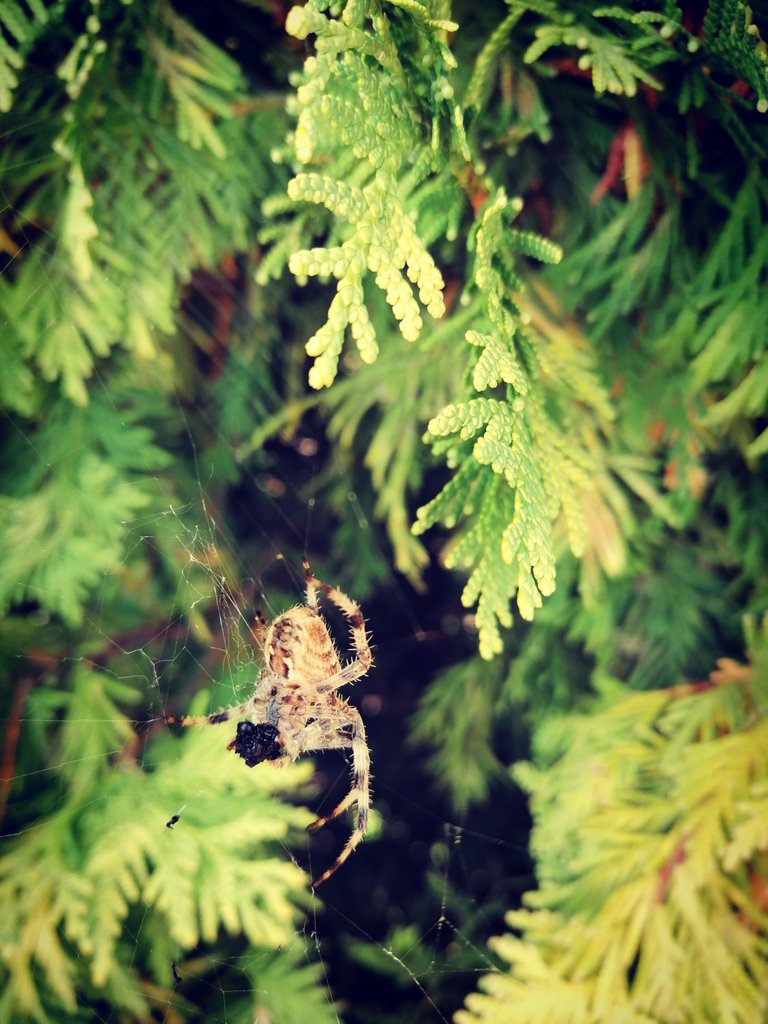 So, what about a spider, encountered during the day, not at night?
I have already made this comparison with the mantis.
But wait, do I see the spider as a dangerous predator like the mantis?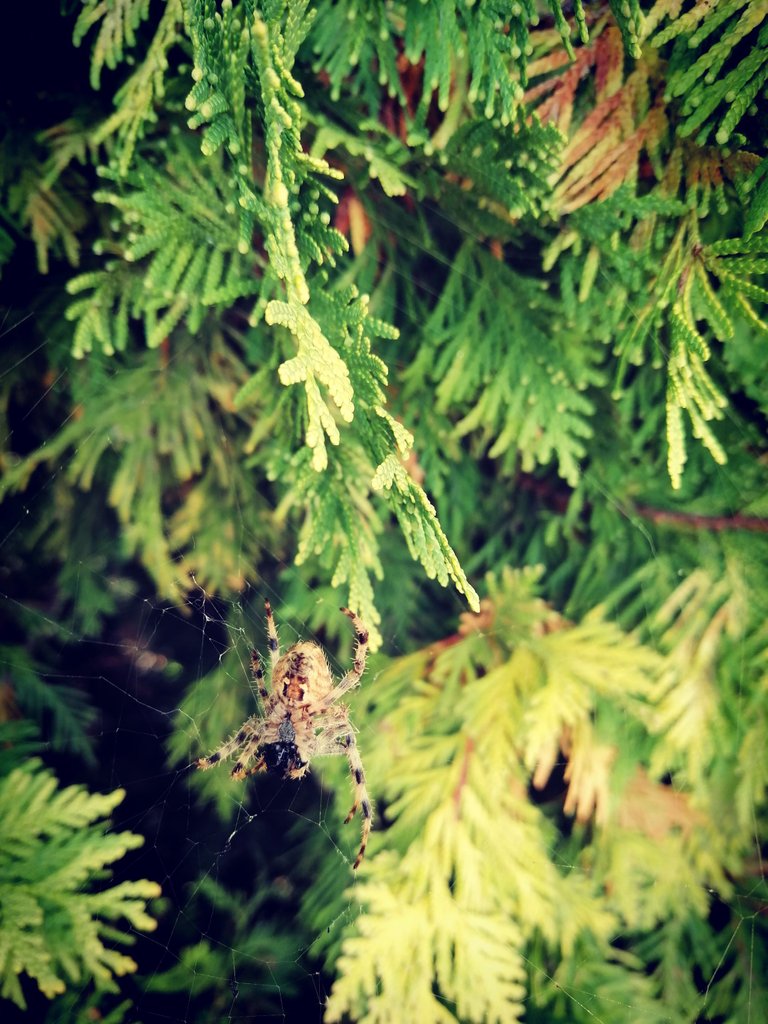 Do I need light to perceive it with less fear?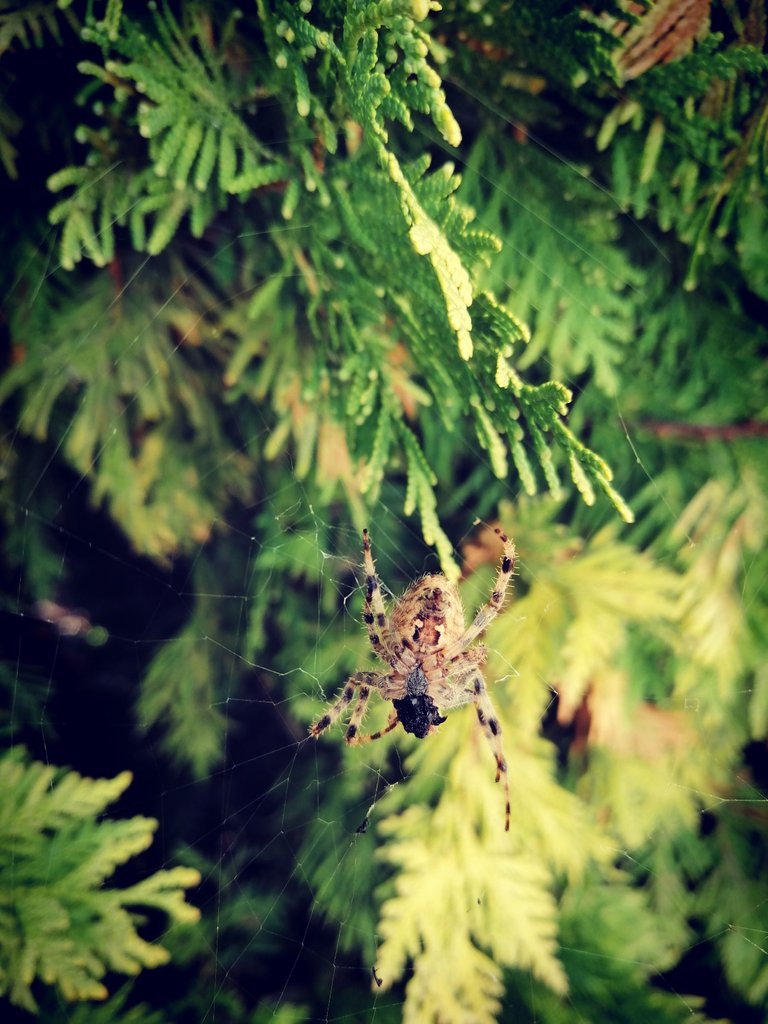 No, there is no fear here.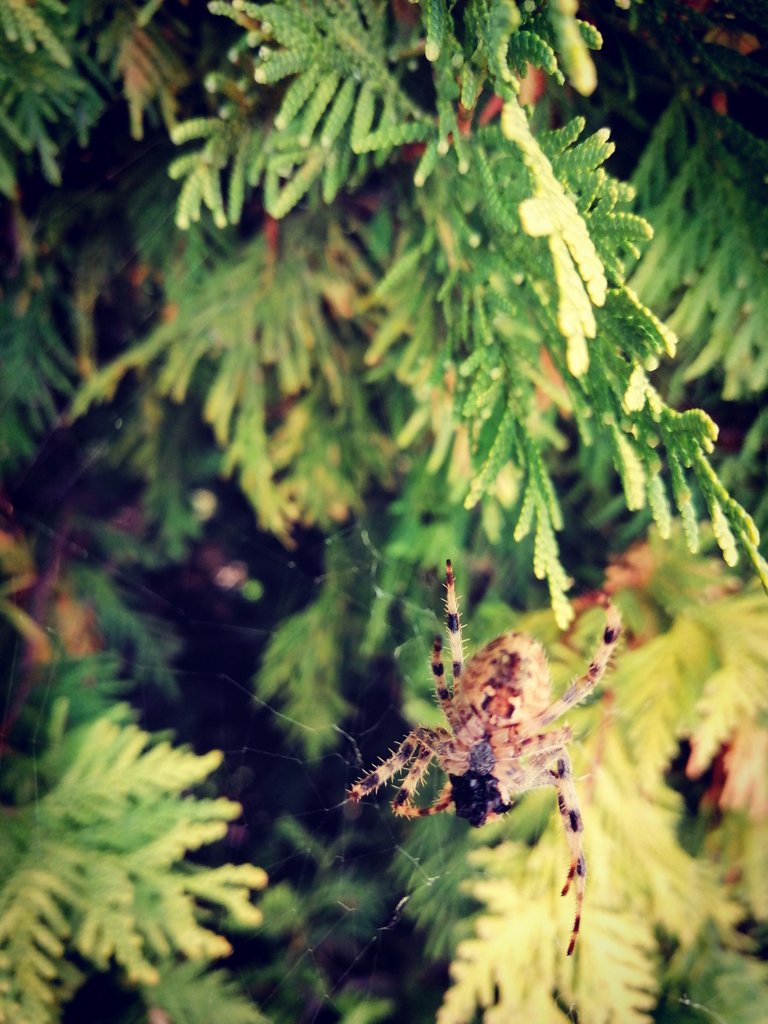 The spider here does its job the way a mantis does its job. But there is no fear.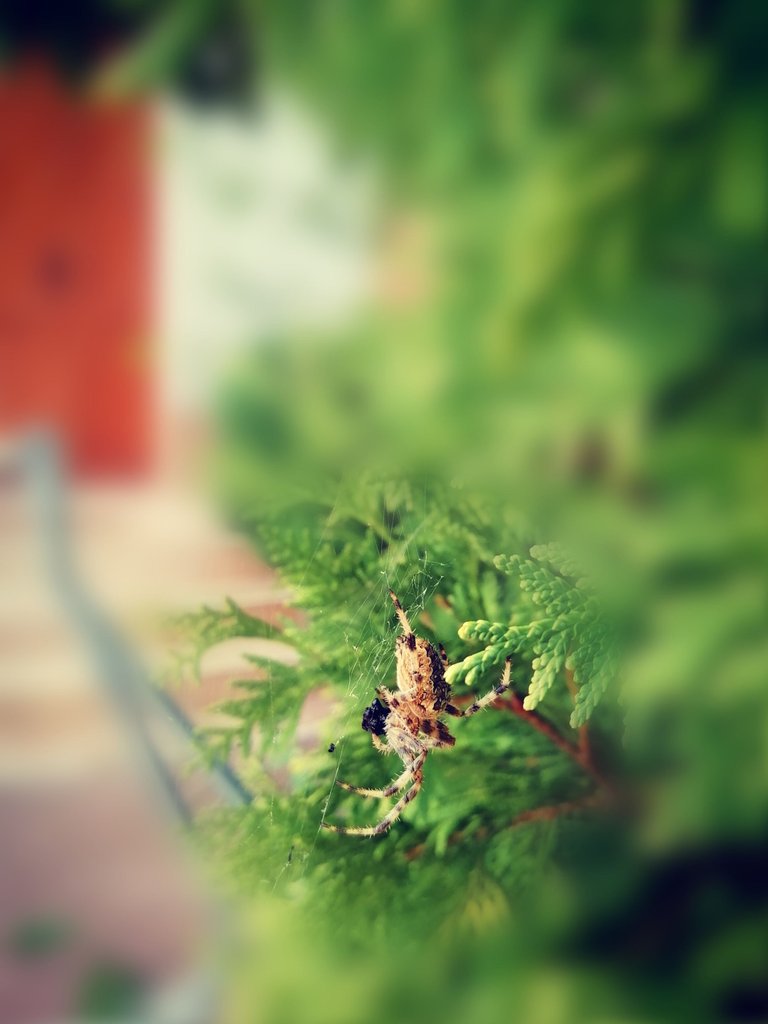 I have a special relationship with spiders. Of course, only to harmless domestic spiders. 😄🕷 But also to the garden ones.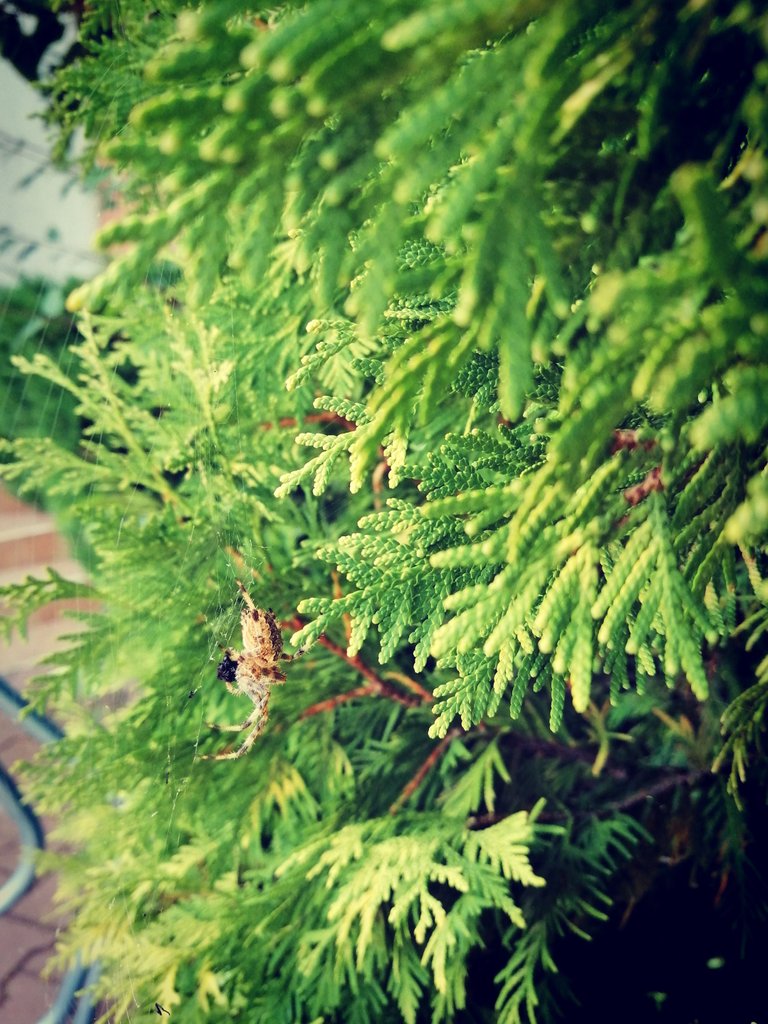 They are useful animals in the vortex of ever-changing insect entourage around.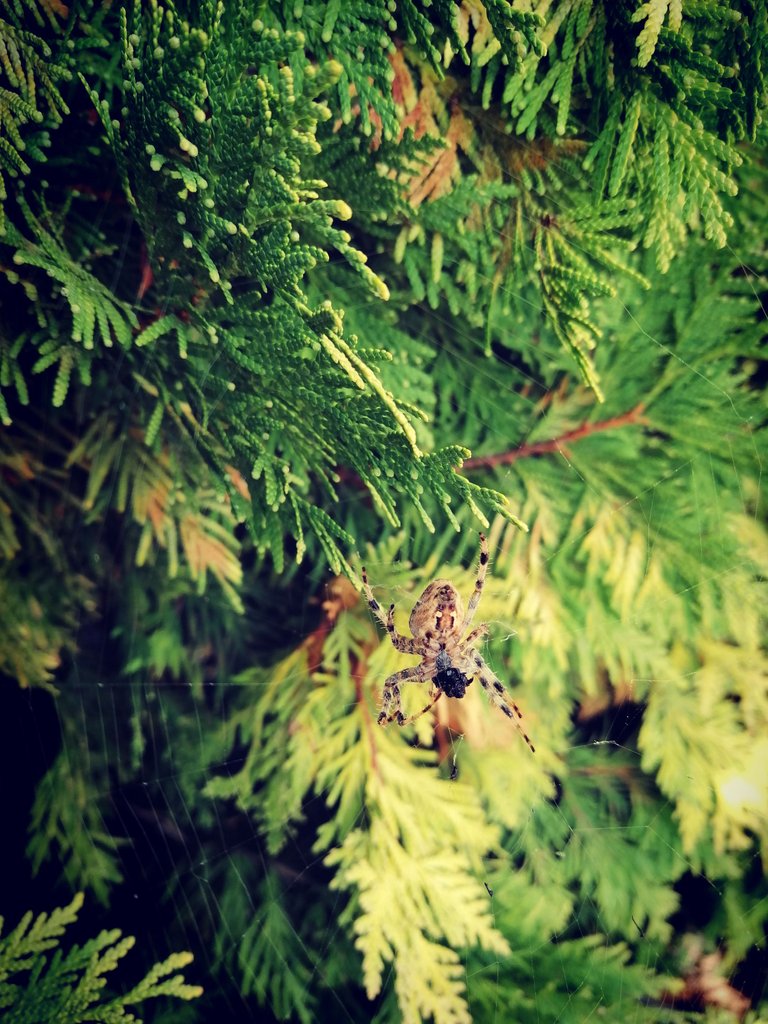 And they do their job uncompromisingly and professionally.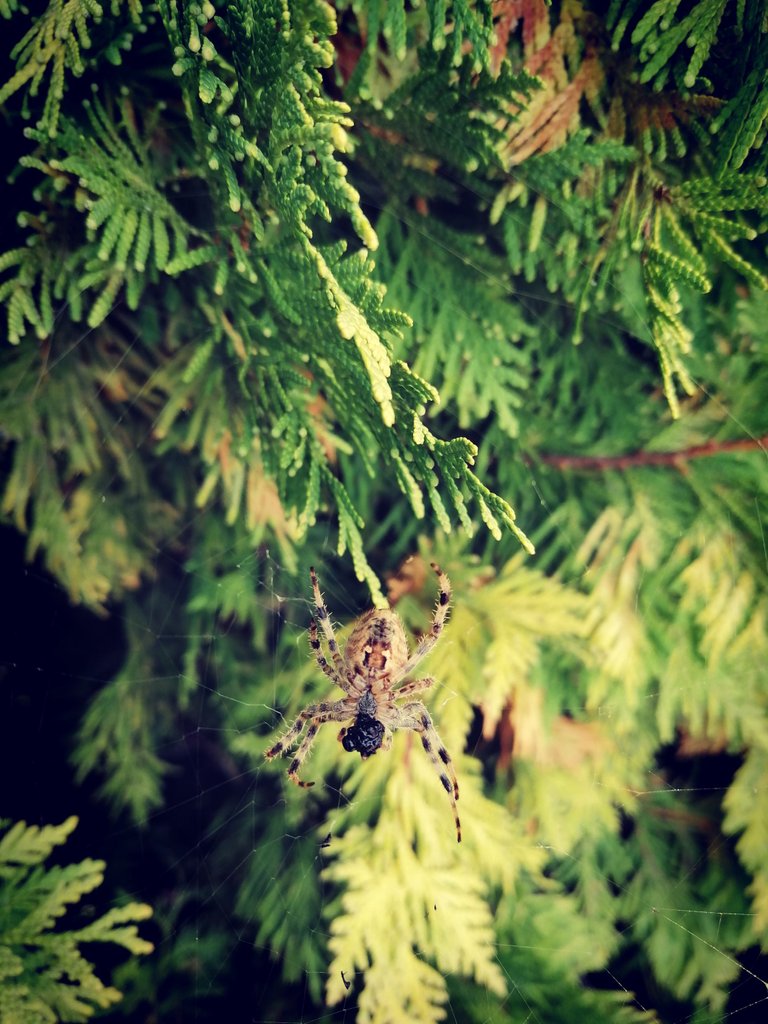 The way I like to be worked in general.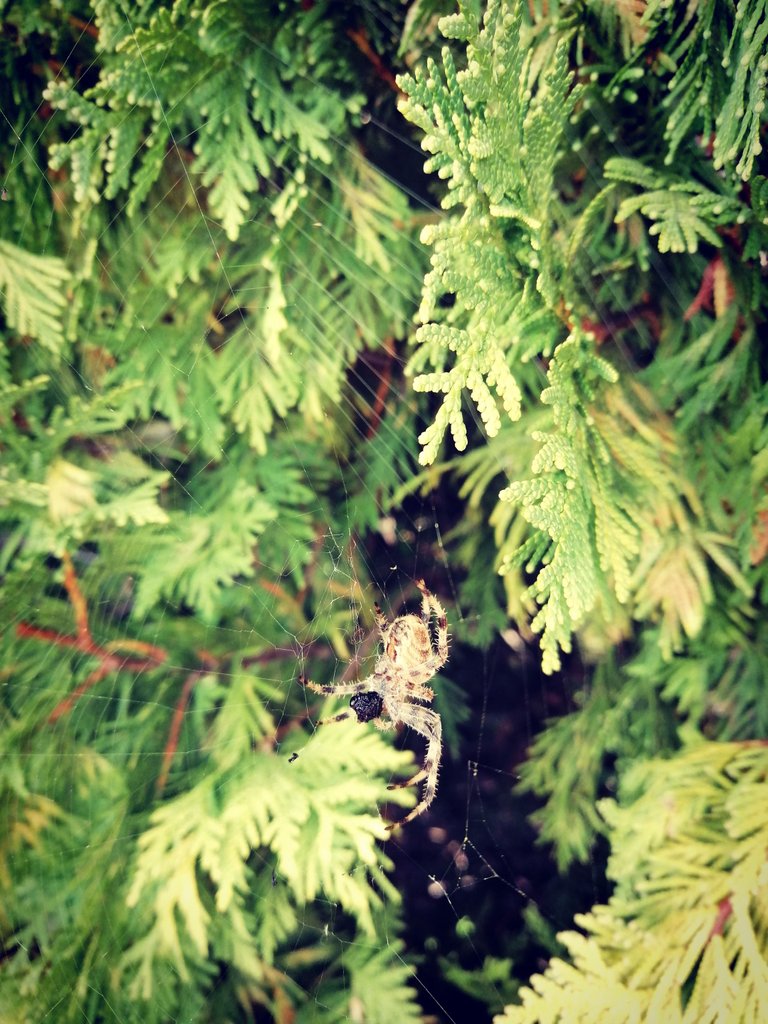 Protecting me in most cases. So how could I not have a good attitude towards these creatures?
---
Copyright: @soulsdetour
---
| | |
| --- | --- |
| | Soul's Detour is a project started by me years ago when I had a blog about historical and not so popular tourist destinations in Eastern Belgium, West Germany and Luxembourg. Nowadays, this blog no longer exists, but I'm still here - passionate about architecture, art and mysteries and eager to share my discoveries and point of view with you. |
---
---