Symbolism in building materials - a half-forgotten spectacular park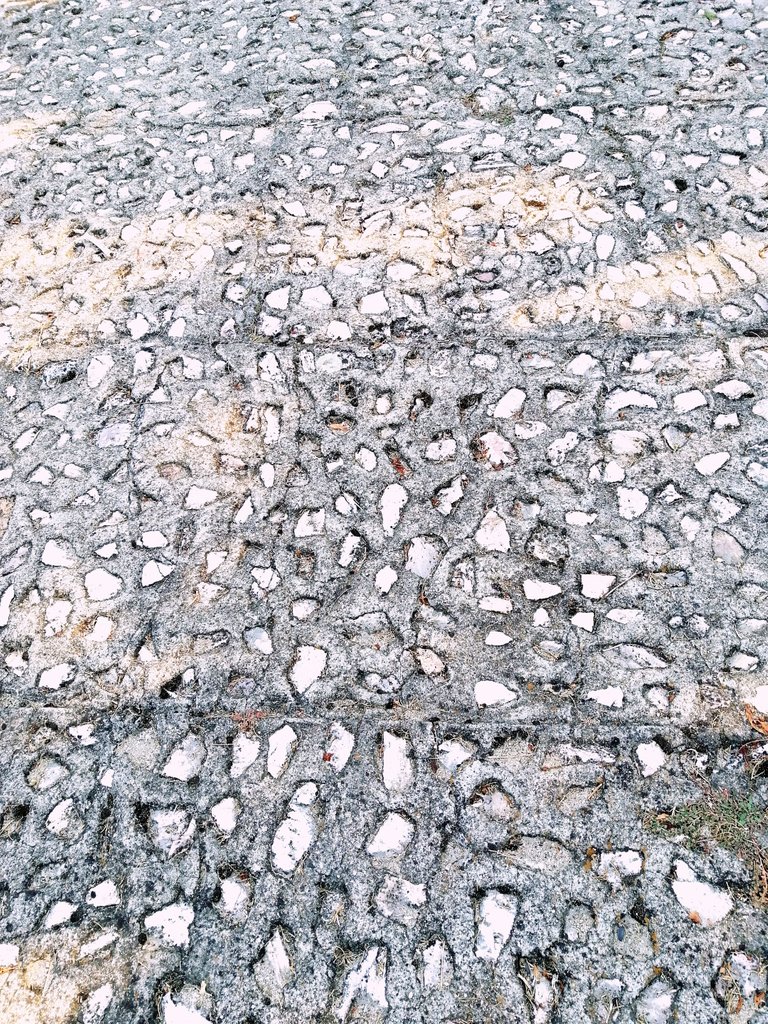 Concrete, steel and stones.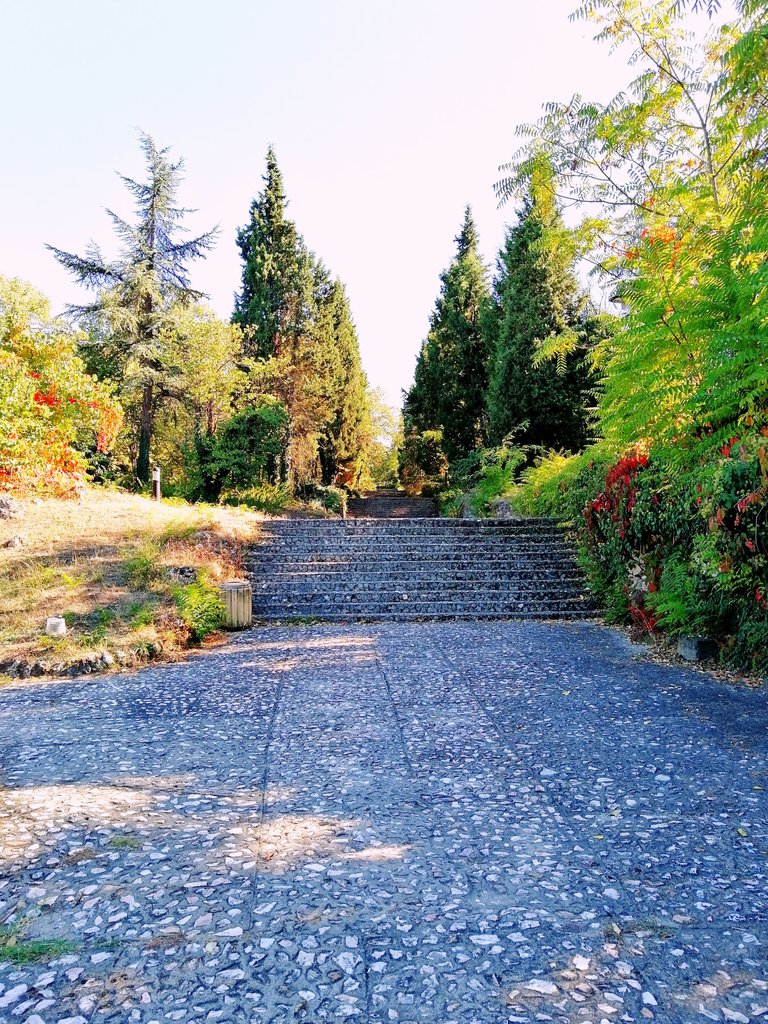 Reinforced cement concrete.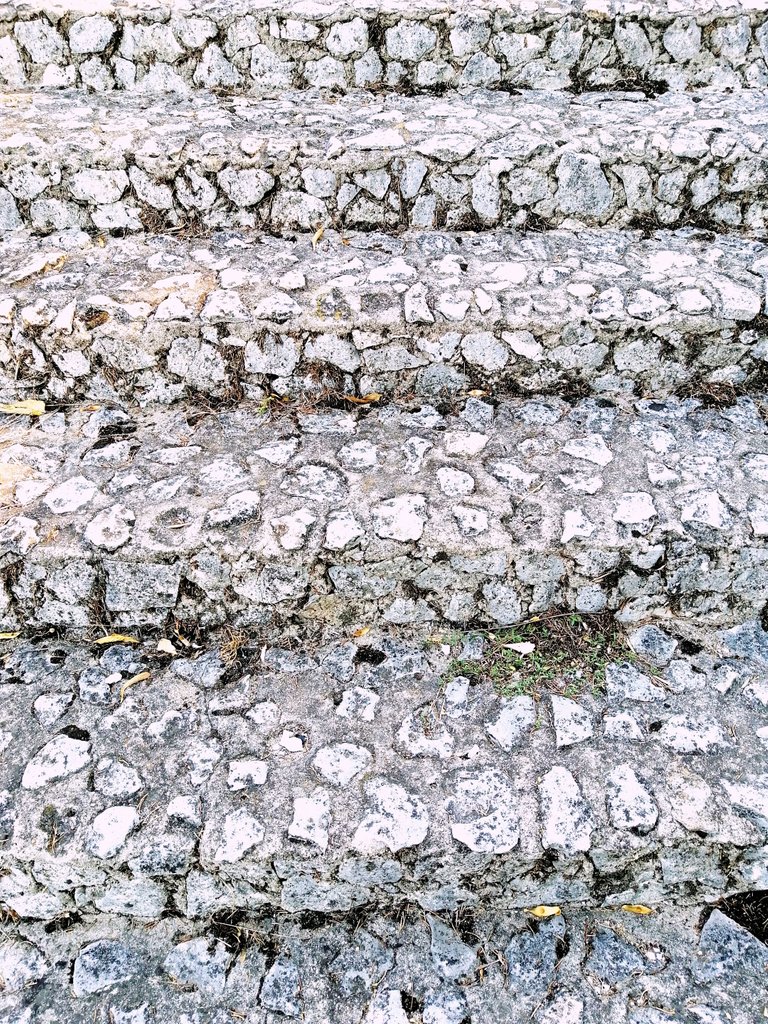 If you do not know exactly what reinforced concrete is, you can clearly see this in the Park Penyo Penev. A memorial park of communism, pardon - of the youth brigade movement.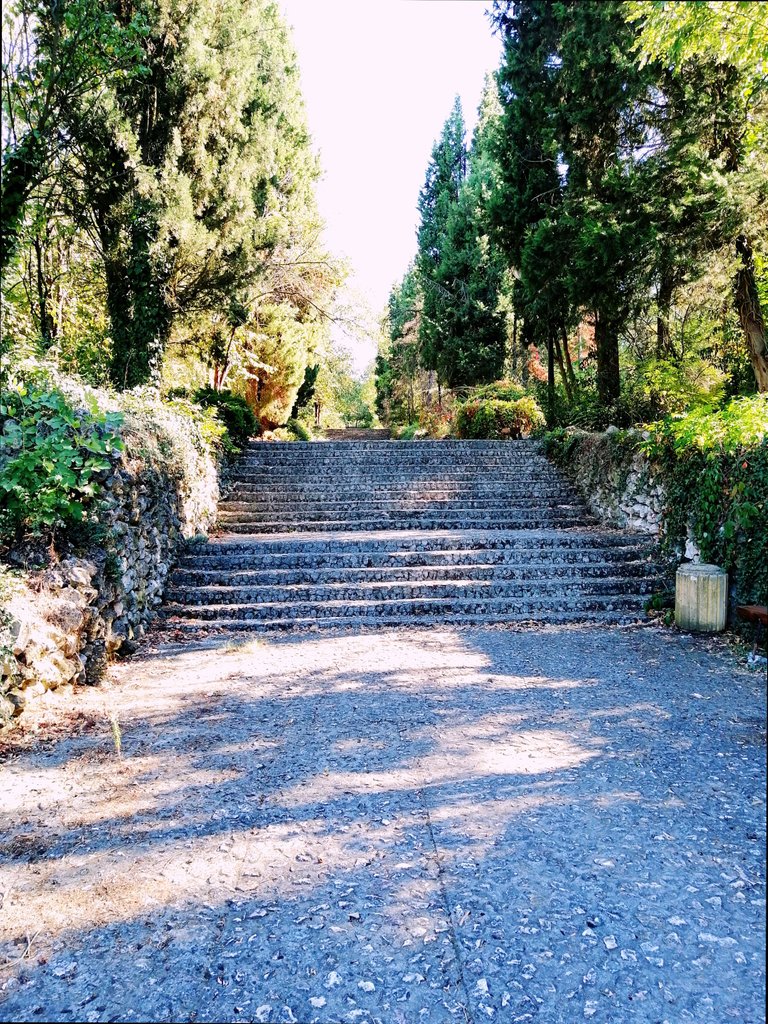 Now I can clearly see how everything in construction is symbolic and carries its own deep meaning.
And it is no coincidence that the figure of the mason is shrouded in so much mystique.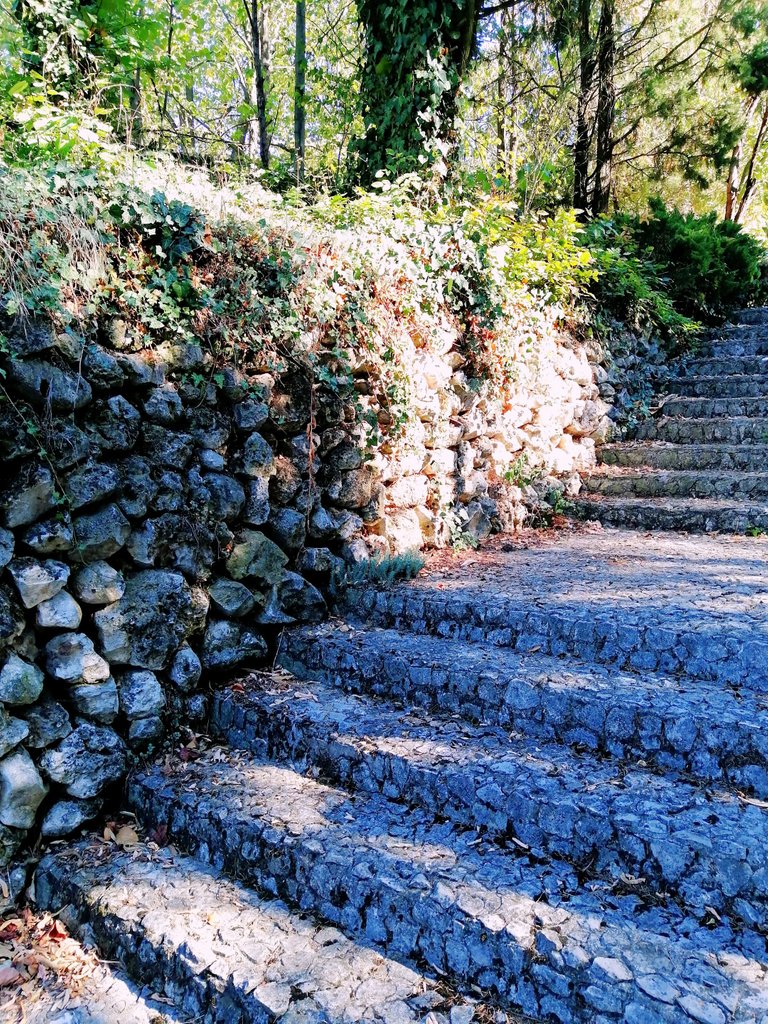 I have already told you about the symbolism I saw in some municipal buildings in Bulgaria. Now, however, I see the symbolism in the material.
Concrete and steel. Stones.
Aren't these the materials that should represent this whole regime - its hardness and durability?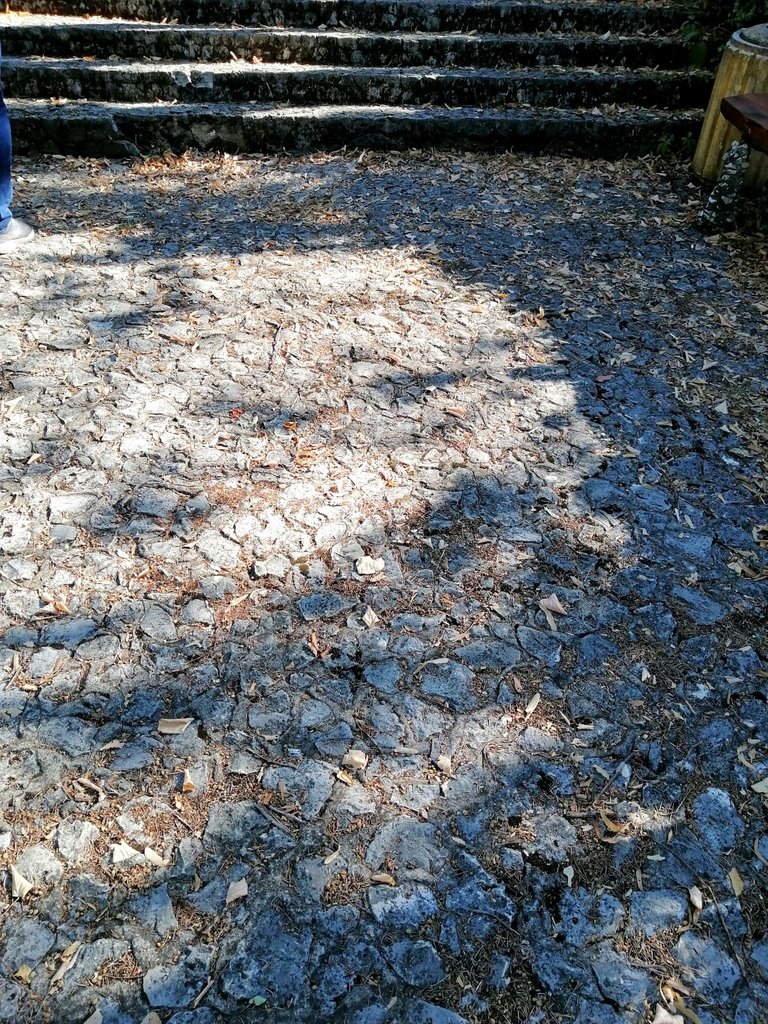 Here it is presented in every detail of the park.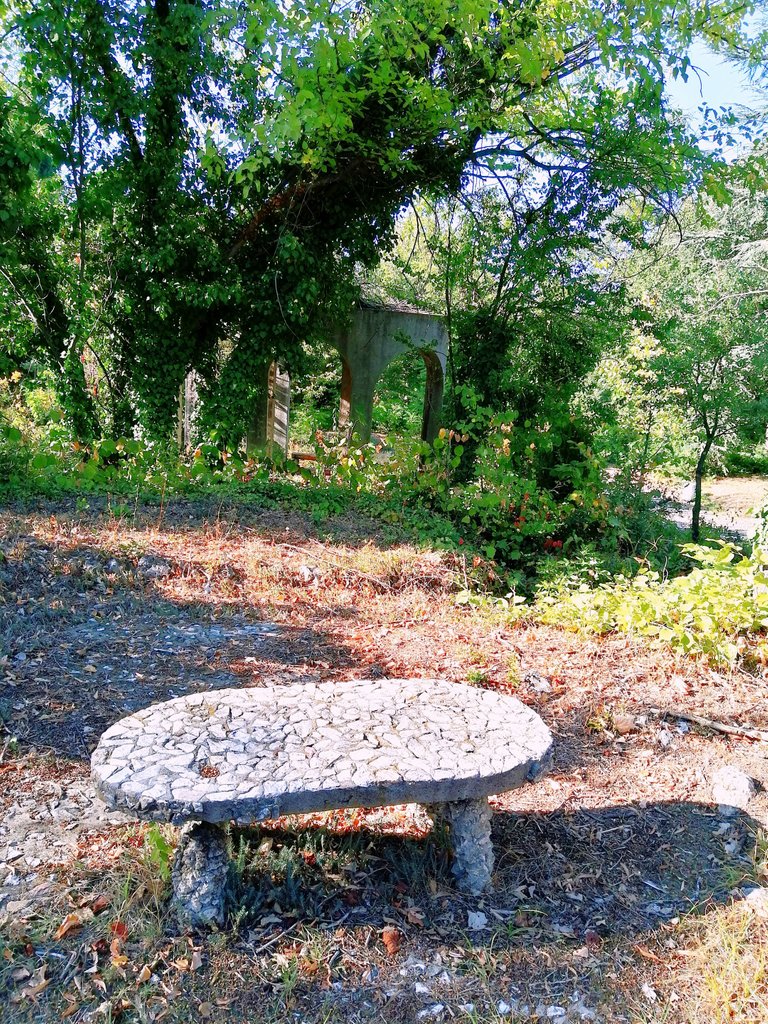 In the benches.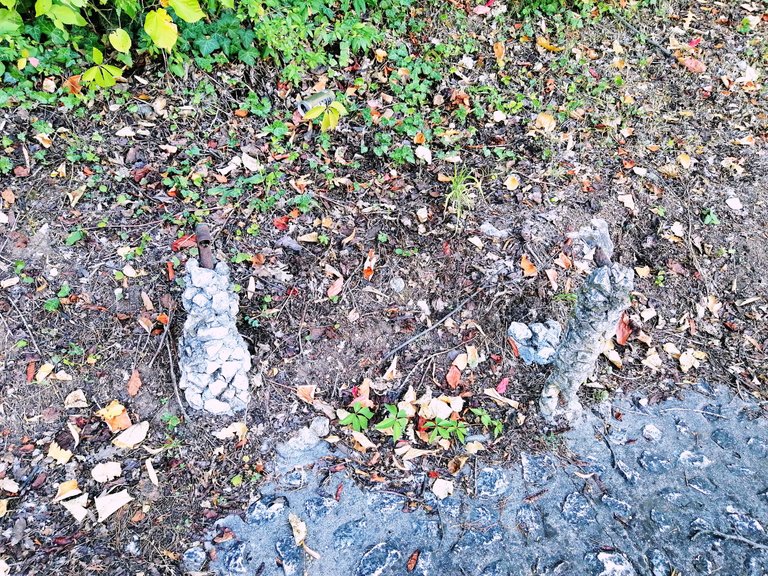 Well, these are already parts of benches, but you can see the construction in them - reinforced concrete.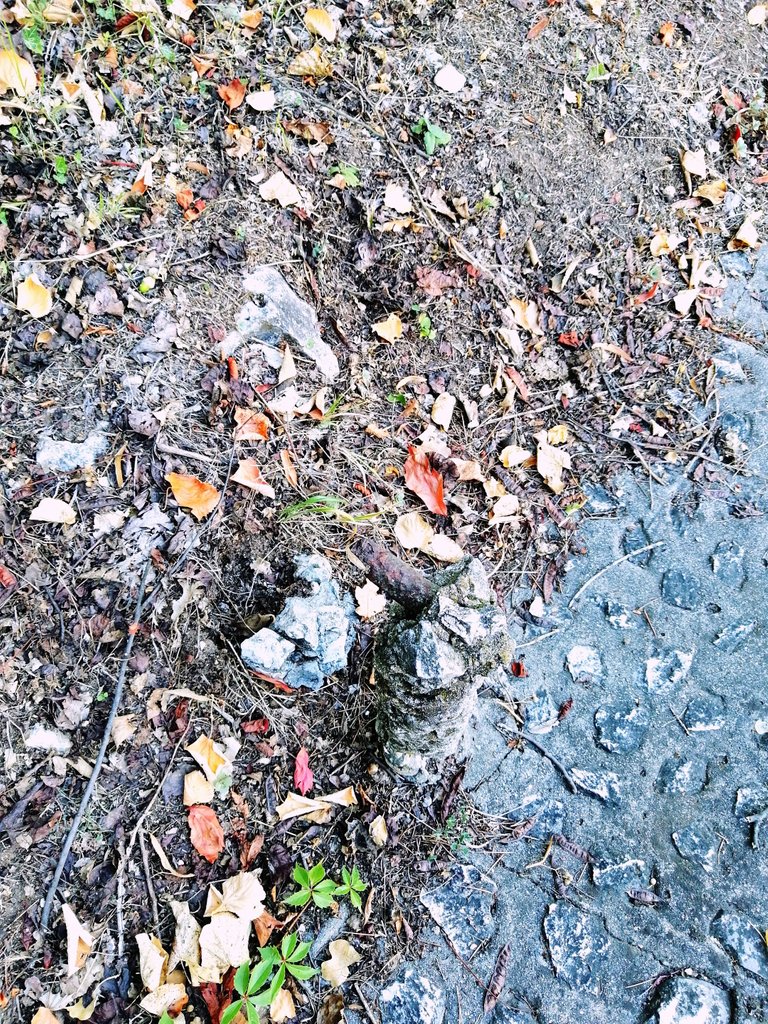 In the fountain, no longer working.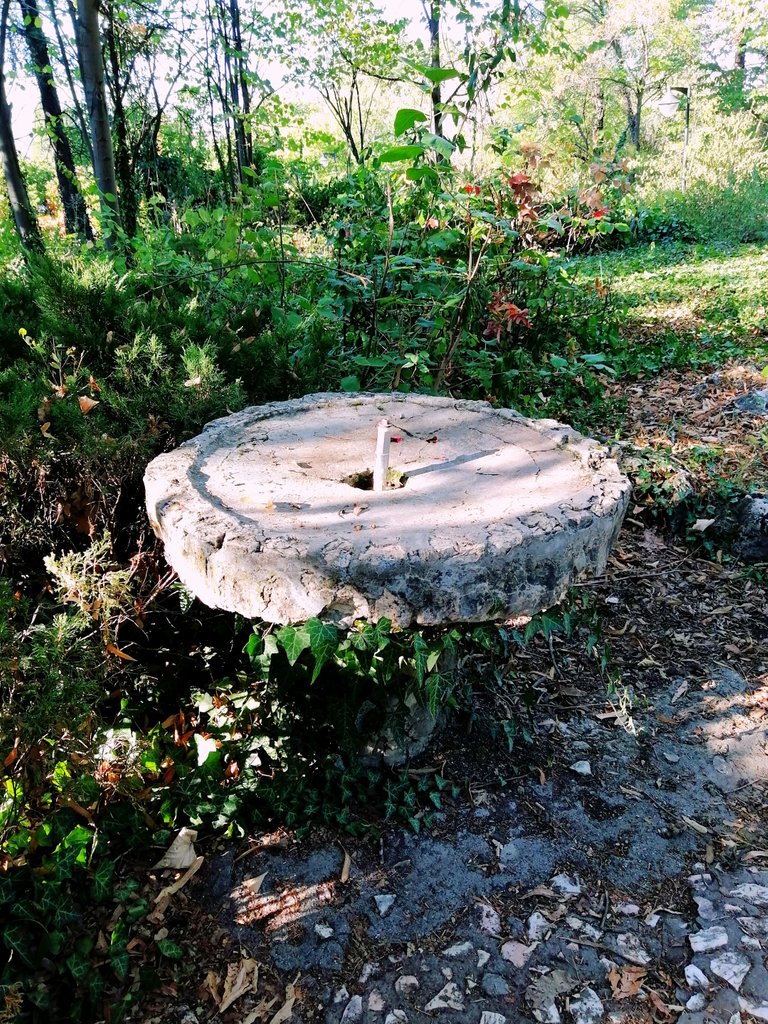 It amazes me how it is possible to pour so much concrete into such a huge park, 350 acres, on these wide alleys.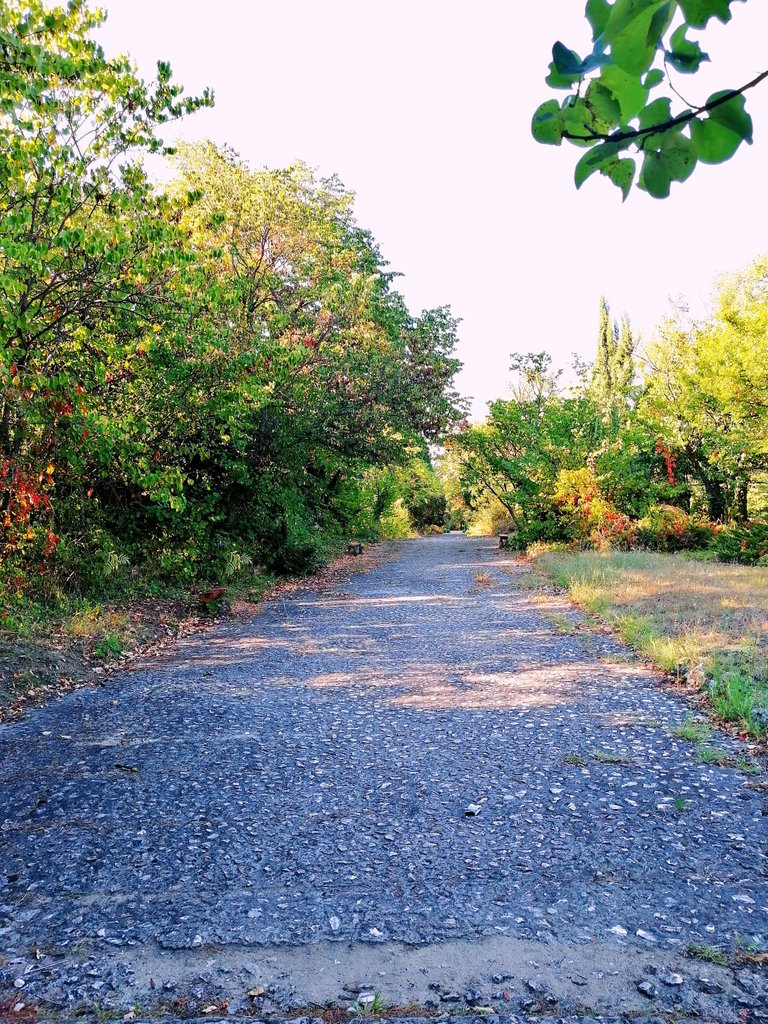 ---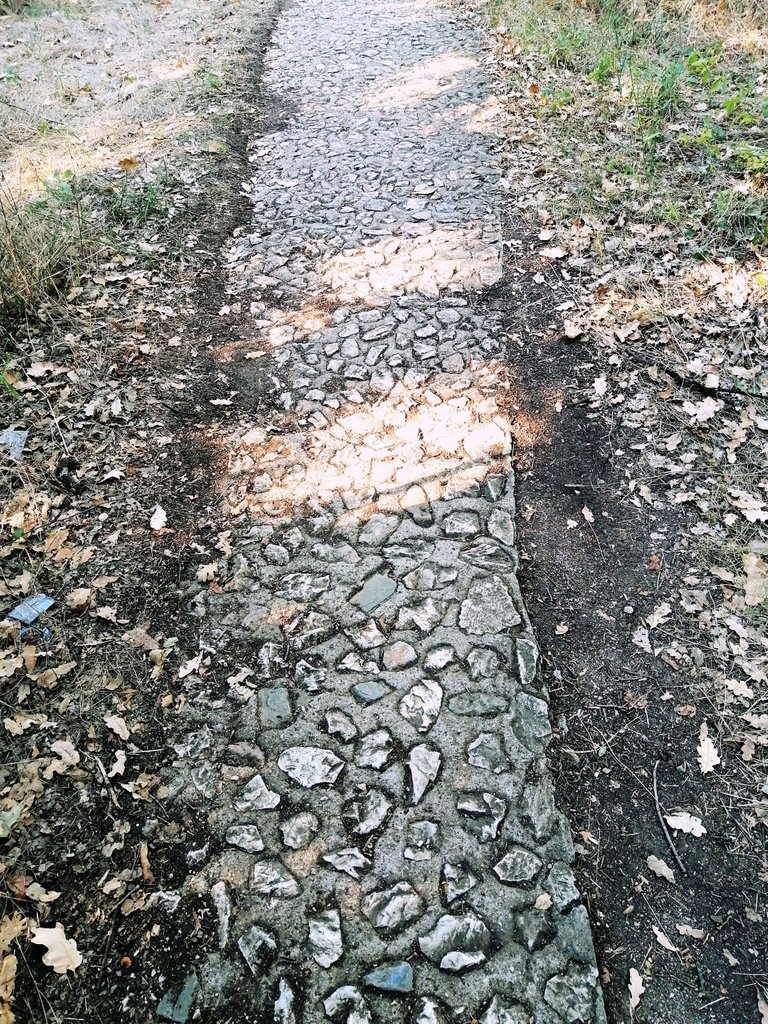 And for making all these stairs.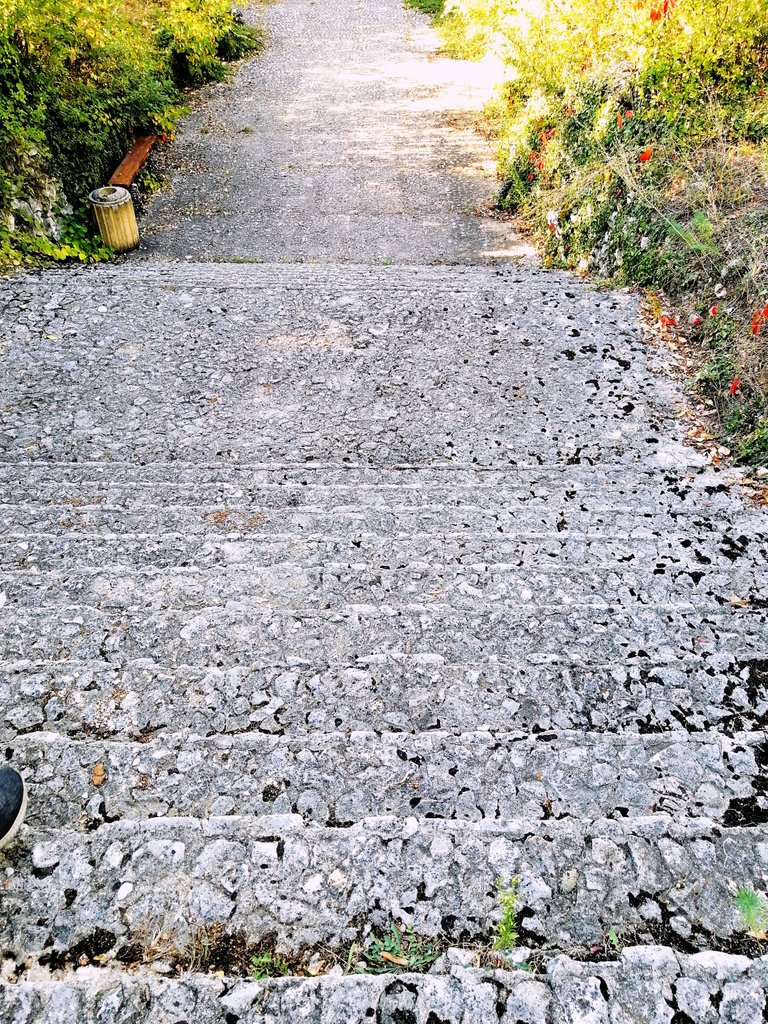 Because my consciousness does not combine the words park and concrete, nature and reinforced concrete.
But everything was done purposefully.
How will you show the firmness and grandeur of your political system if you do not flood your memorial park with concrete? A park located on a high place, overlooking the city, built to immortalize your life, your personality and activity, the activities of your party. (And here is the place to mention Park Güell in Barcelona, ​​also located on a high place overlooking the city. In a little while you will understand why.)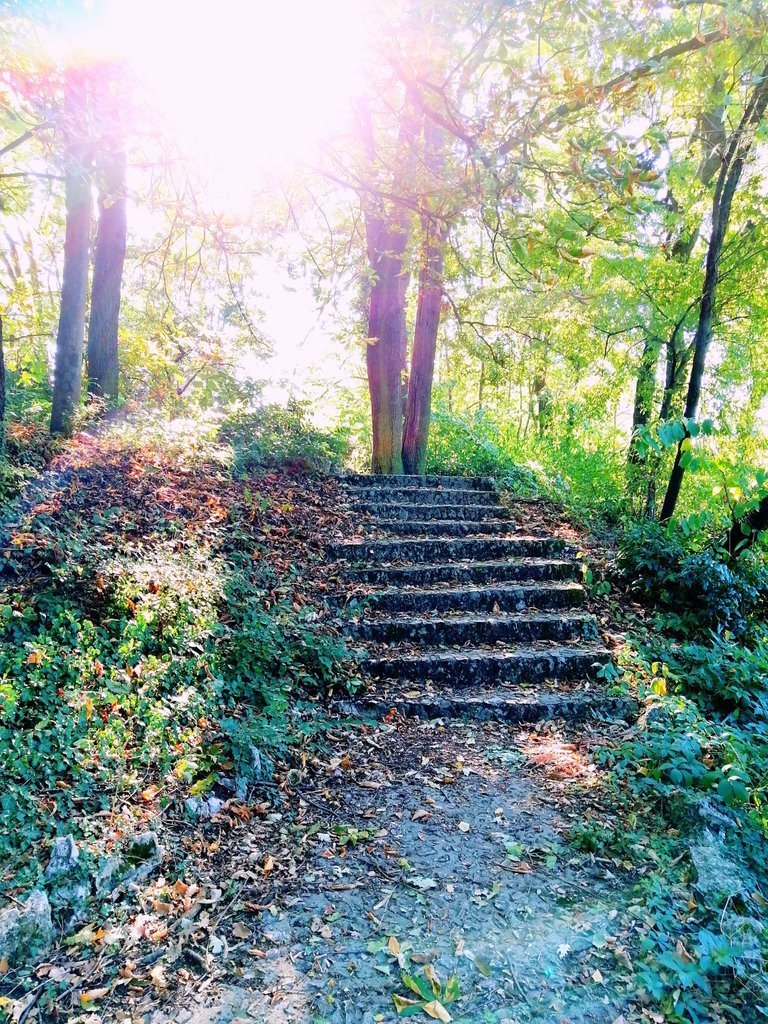 Let's not waste any more time in speculation.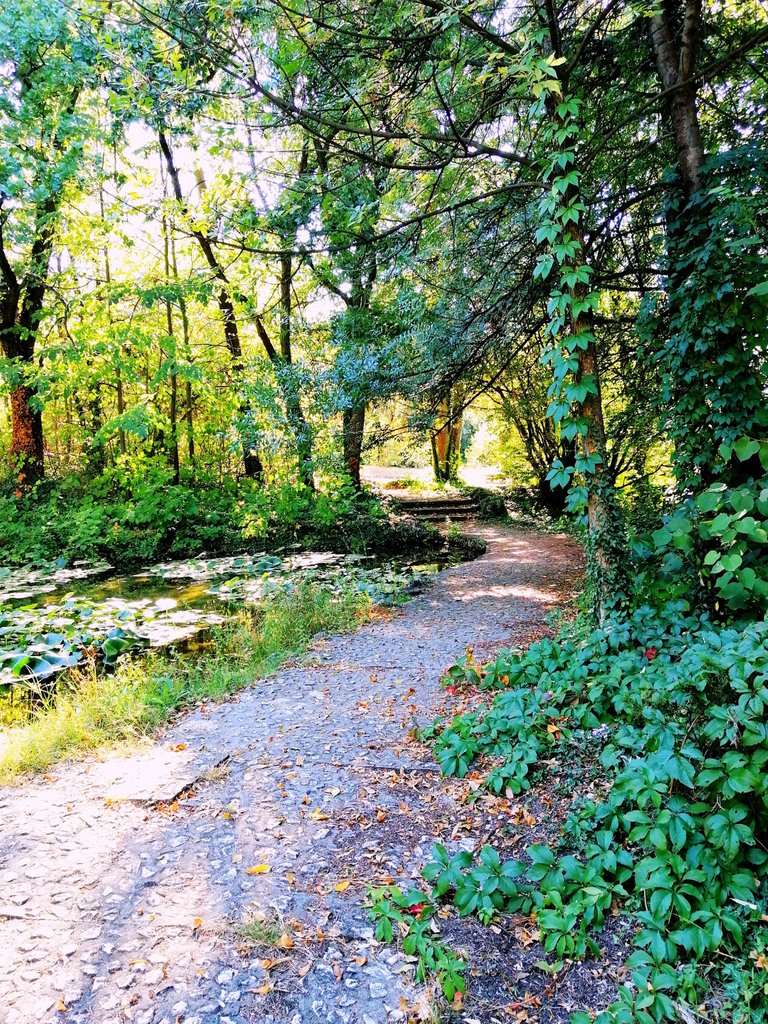 Penyo Penev Park is a truly spectacular place, a spectacular project for its time, today already abandoned and neglected, of course, as well as the monuments in the city below.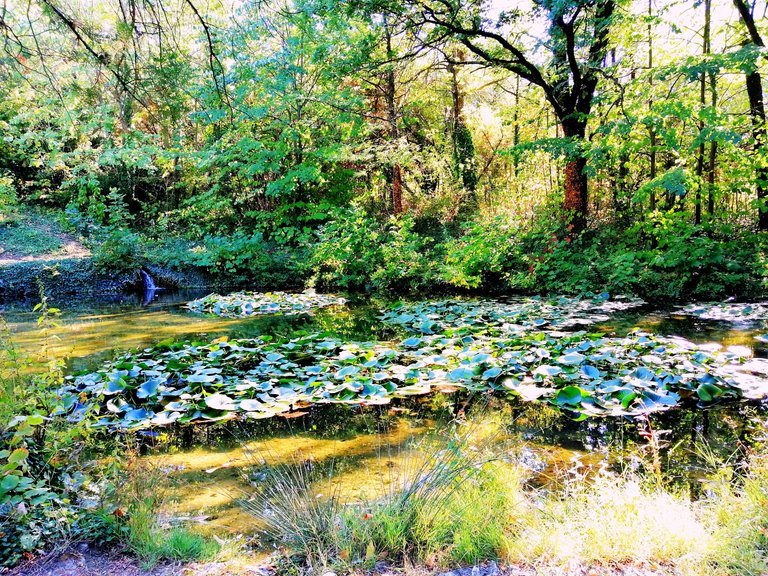 Numerous alleys, stairs, lakes with lilies,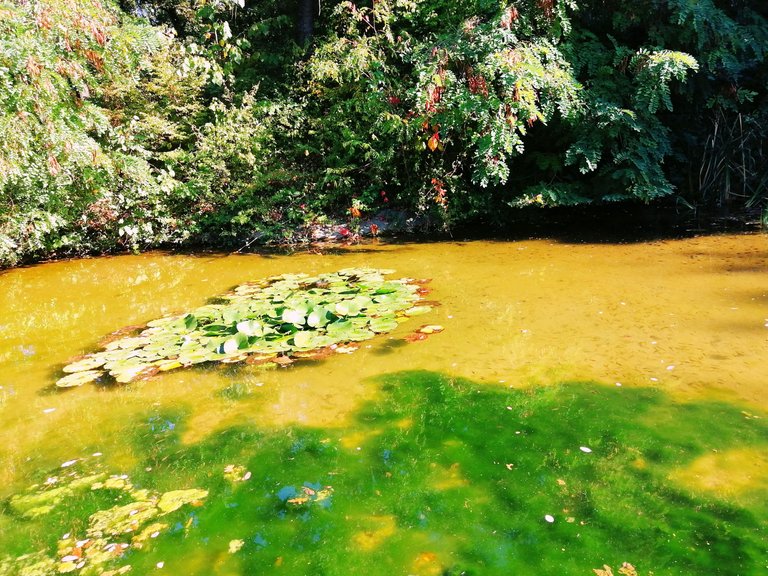 ---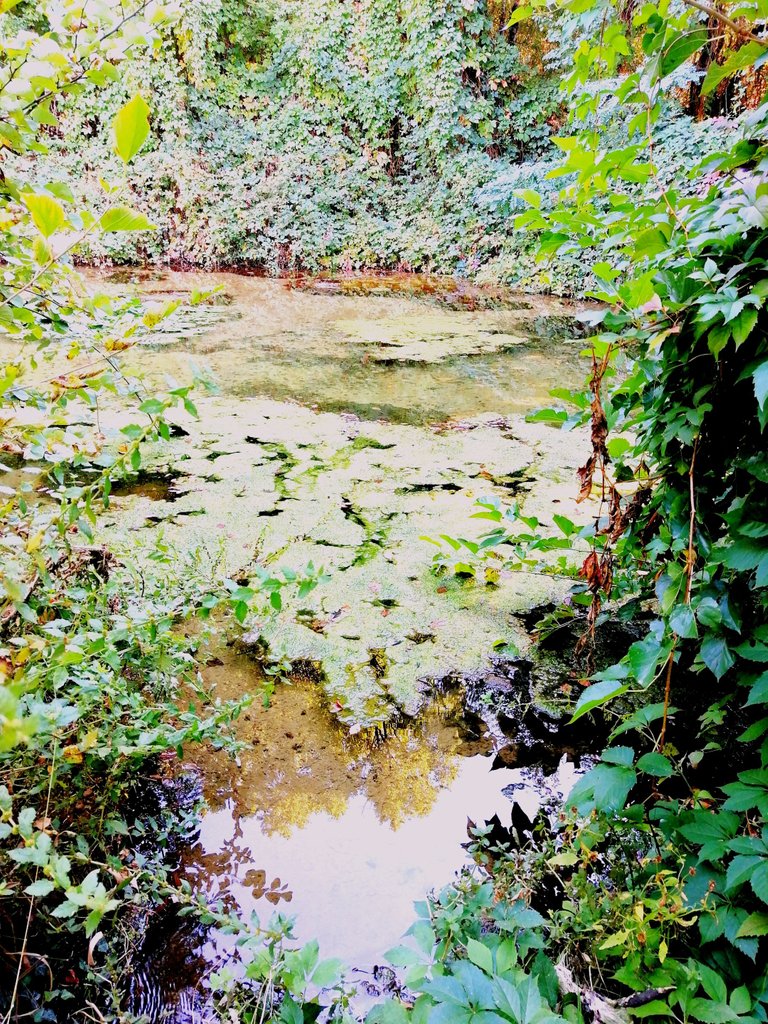 fountains, streams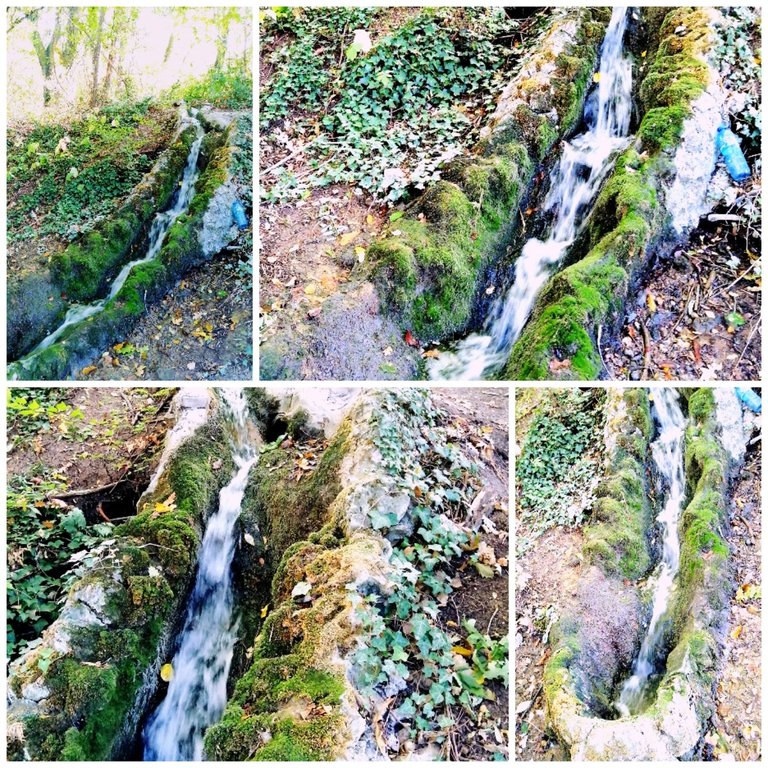 and buildings.
Monuments.
Many different plants - trees and shrubs.
One post is not enough to show all this and tell all the things I want to tell you about it.
Therefore, today I will limit myself to showing only one of its buildings, following the main line of this post - concrete and steel.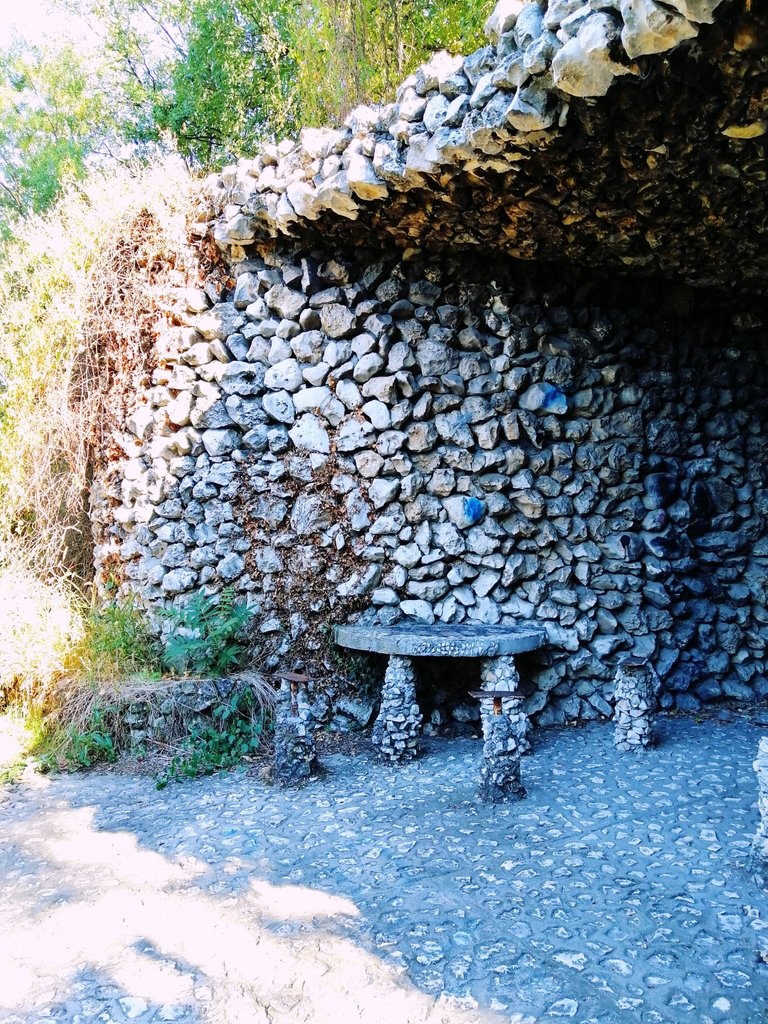 ---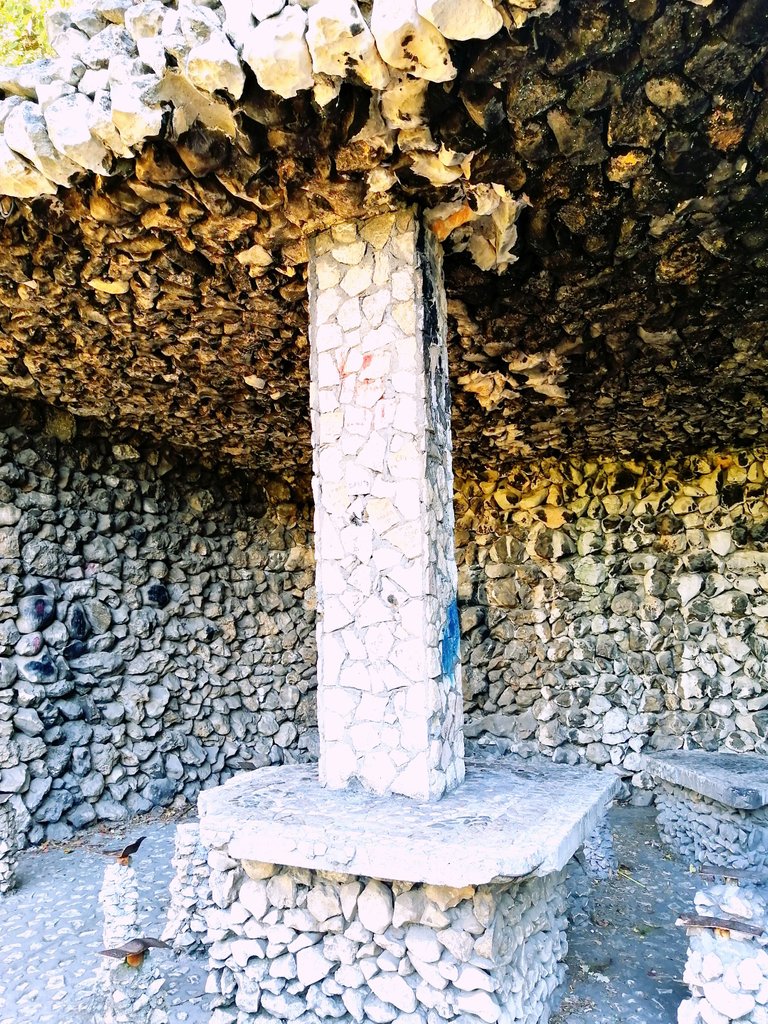 ---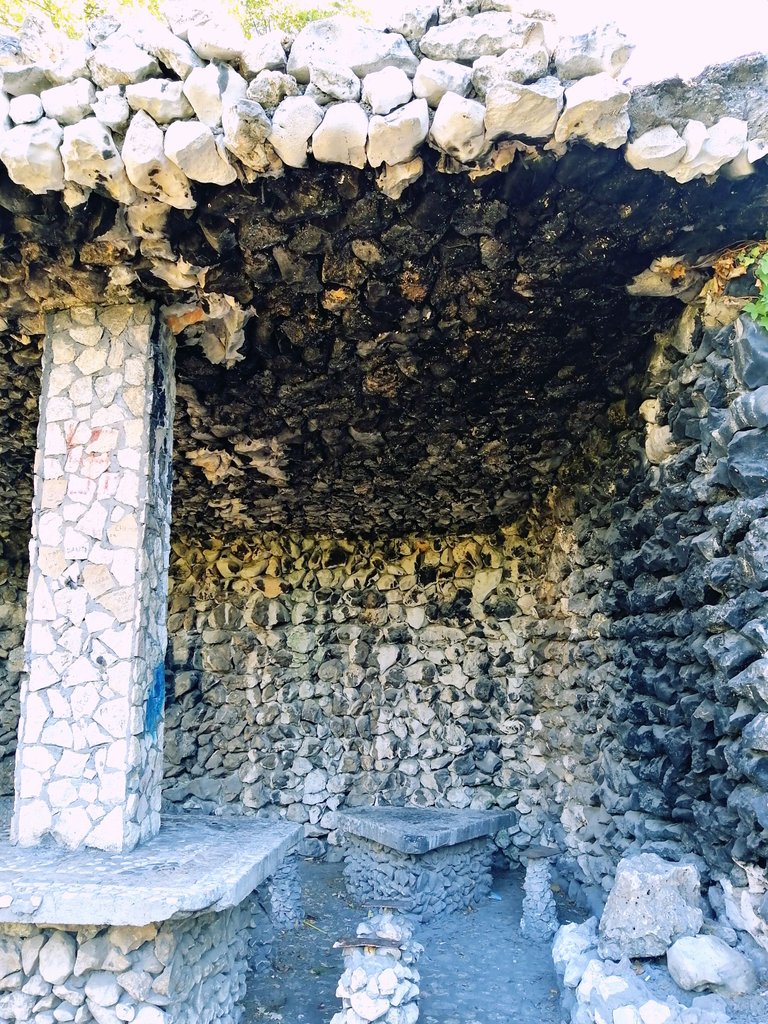 Does this building remind you of any other? Because it definitely reminds me. Of the style and design of part of Park Güell.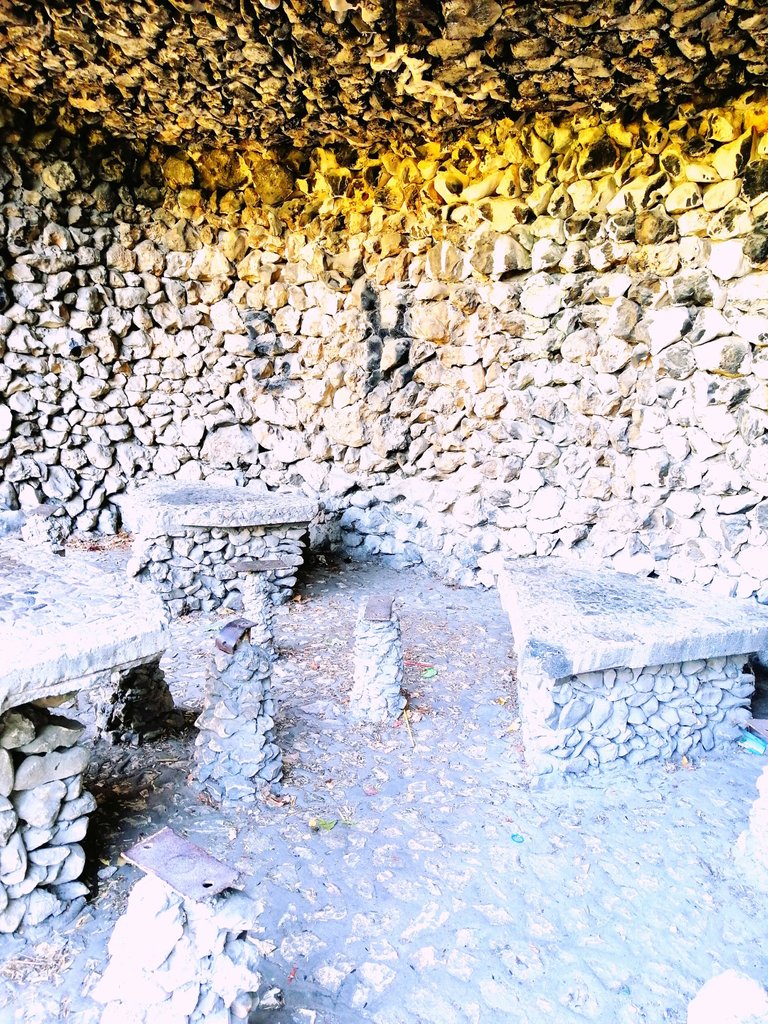 ---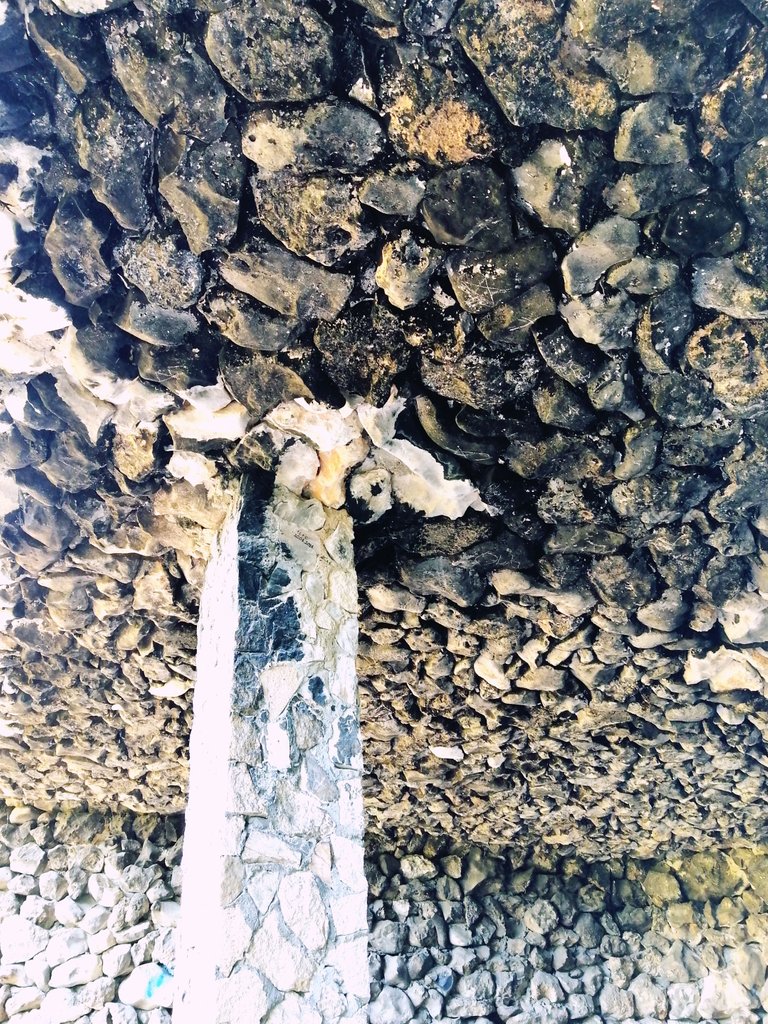 ---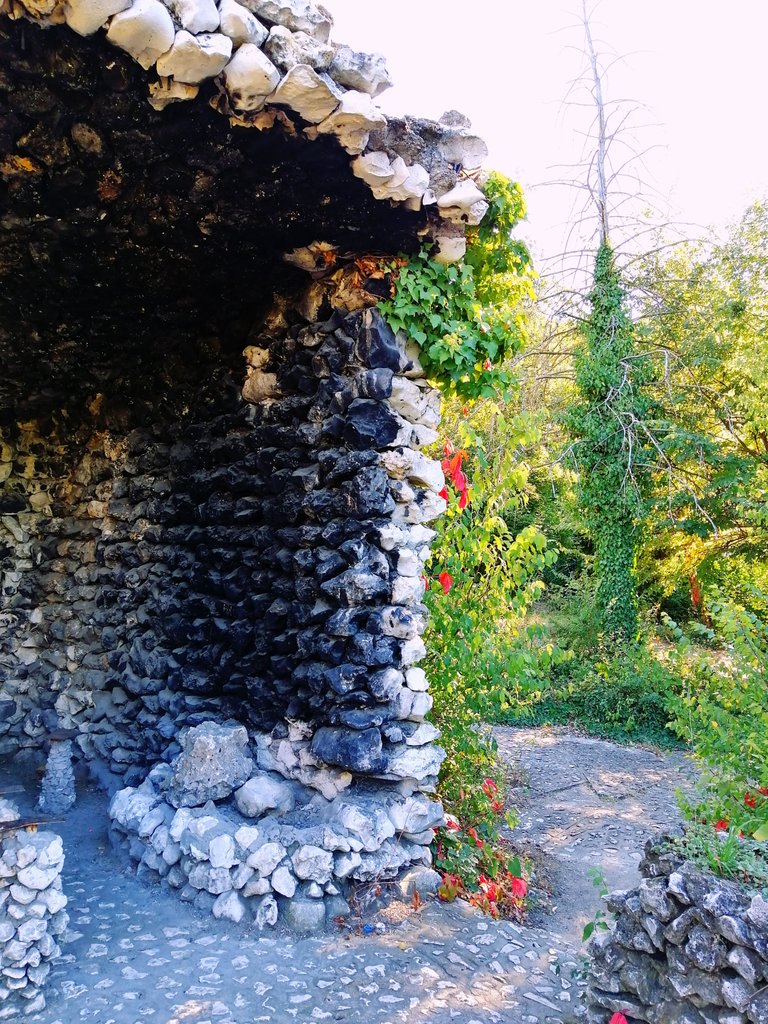 And here?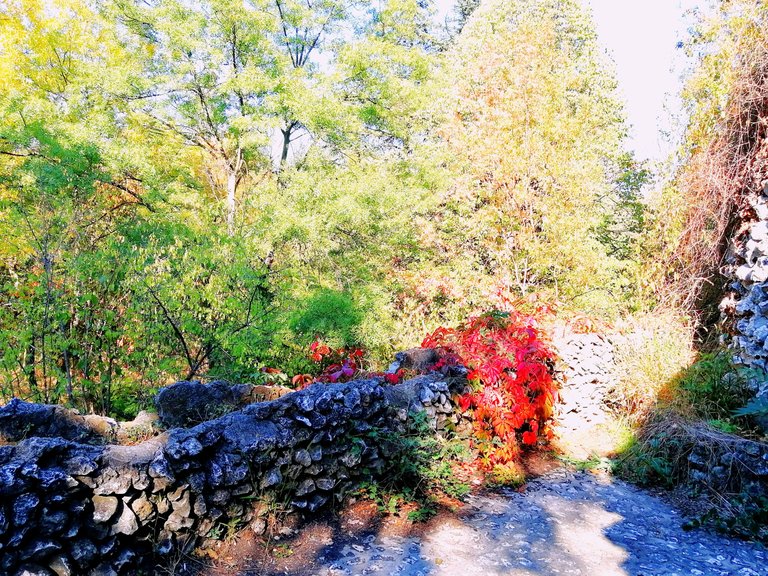 Do you see it more clear now - the resemblance to the serpentine bench of the main terrace of the park?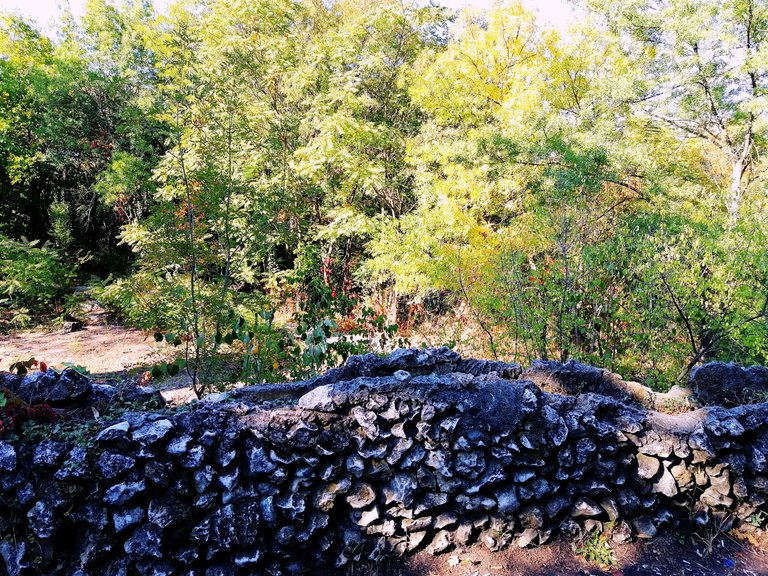 At least to me, it strikes me very hard.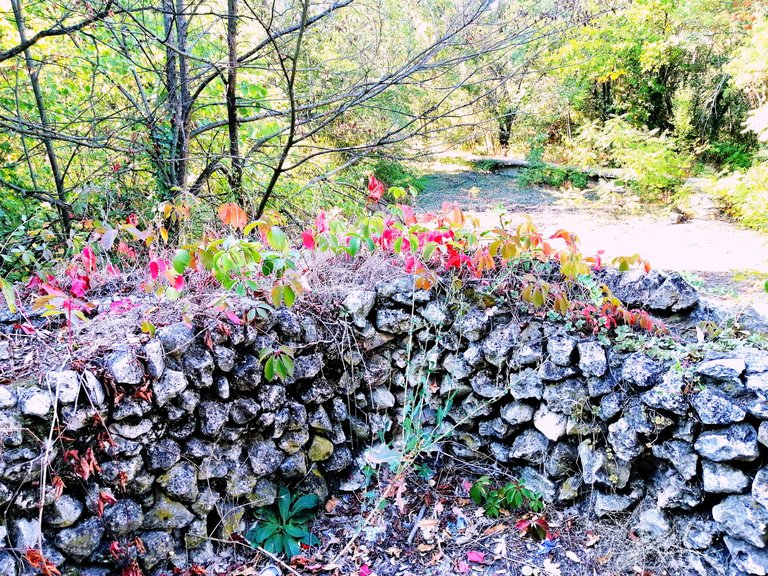 But I was not surprised to find this resemblance.
Because in my opinion, communism cripples people mentally and deprives them of imagination and creativity. The reasons for this are many, historical and psychological, and for me it is an absolute fact that can be observed today, in life, even in this blockchain network, if one wants to follow what is happening to people from countries enslaved by the communist regime. Let's say Bulgaria.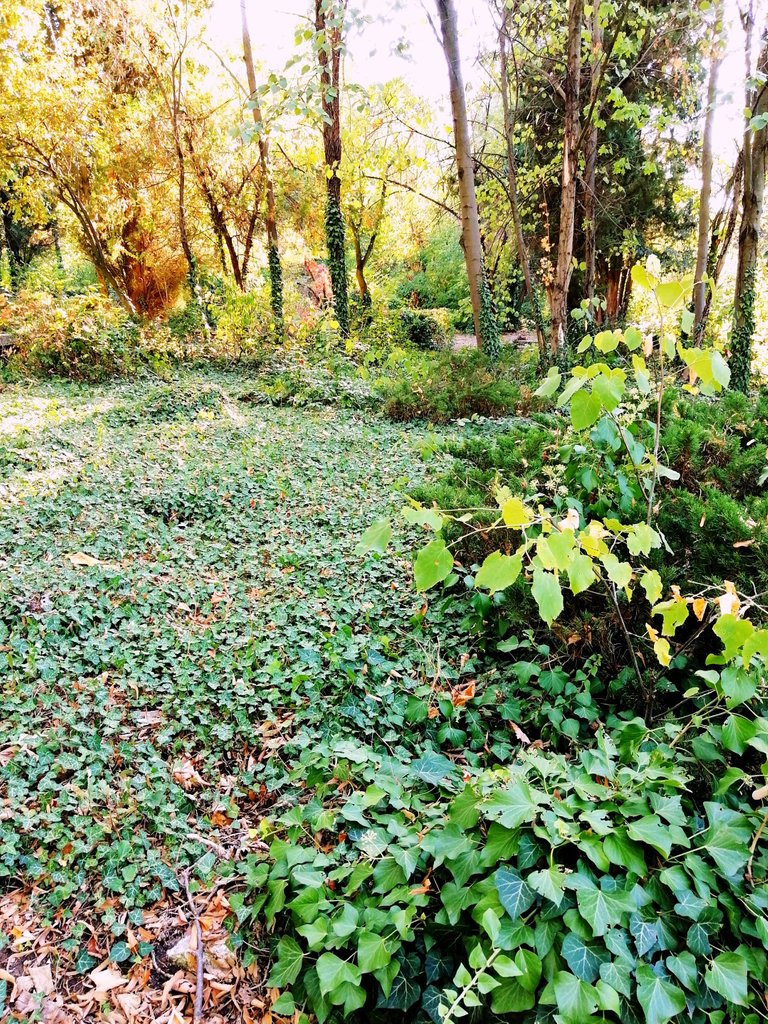 ---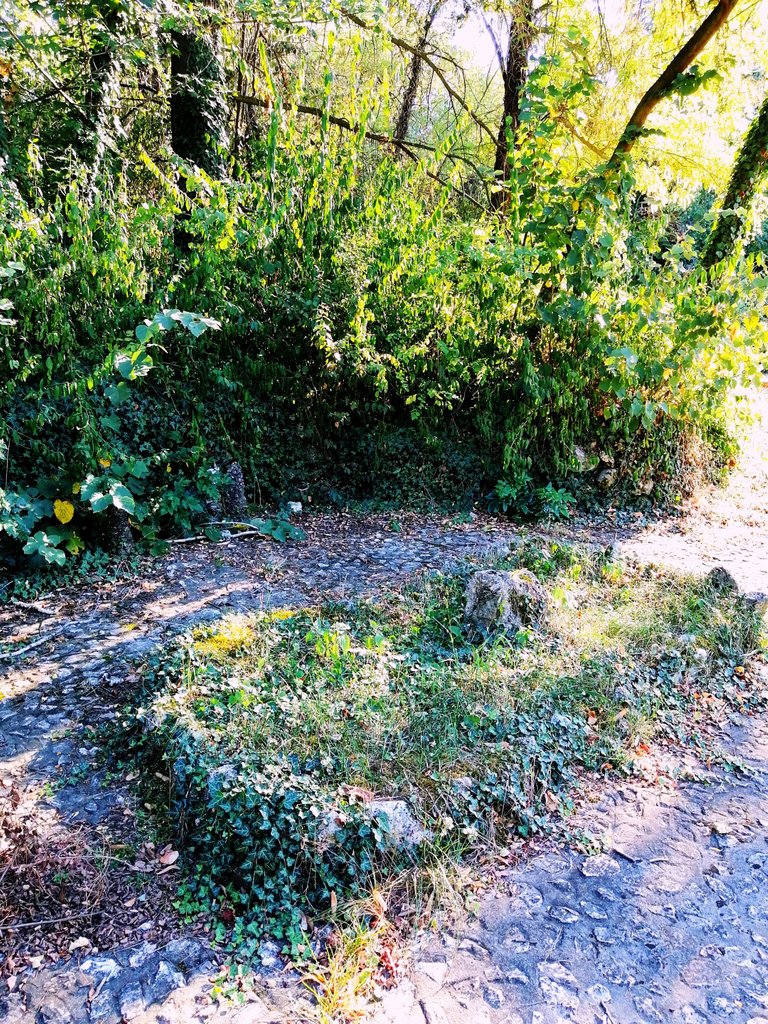 Anyway, today I wanted to show you again a monumental architecture, built with a scope, built as a spectacular project, with built-in deep meaning and symbolism.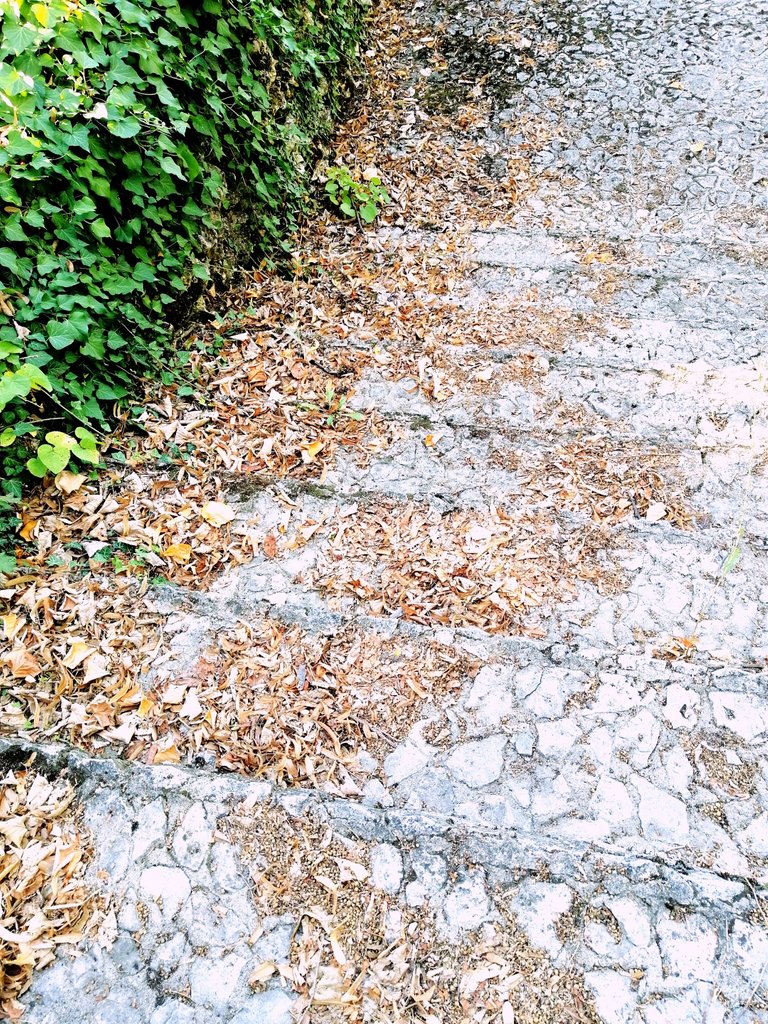 ---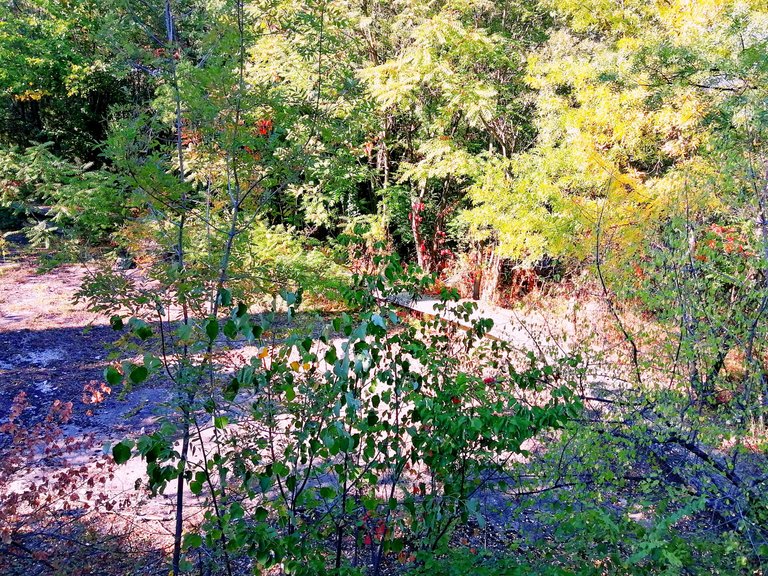 And despite its neglect today, I believe and am fully convinced that it has accomplished its goal wonderfully for its time.
Because at that time nothing was built by chance. And the mystical properties of architecture have been exploited to the greatest extent.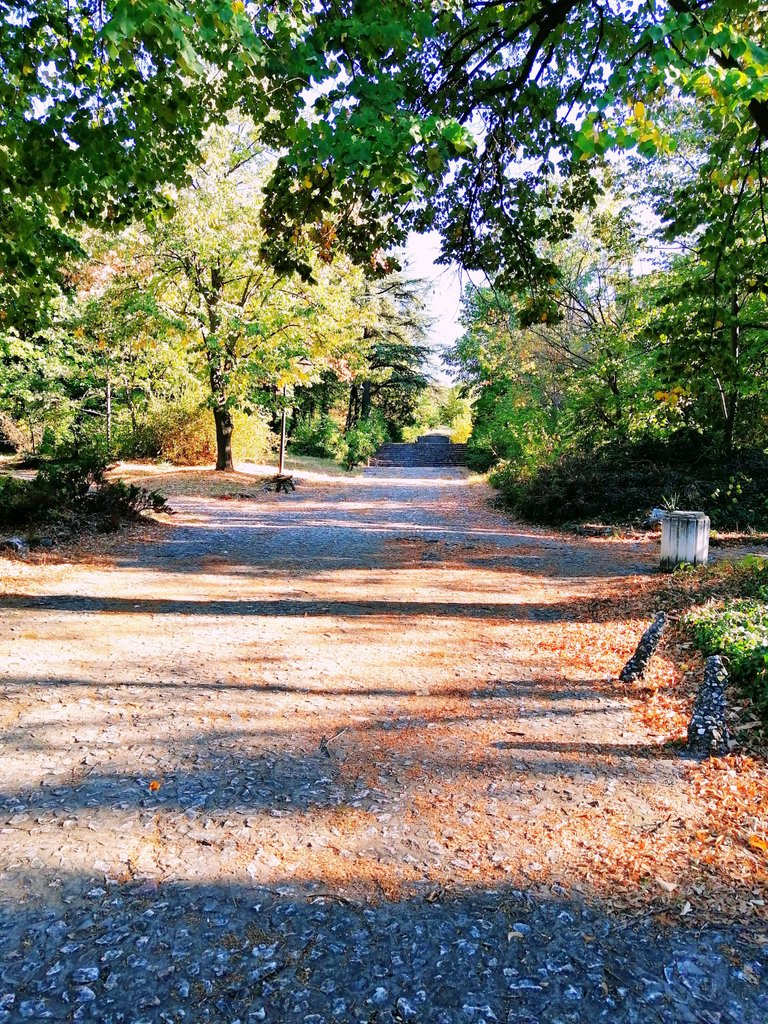 Perhaps that is why its resemblance to one of Gaudi's works is not accidental.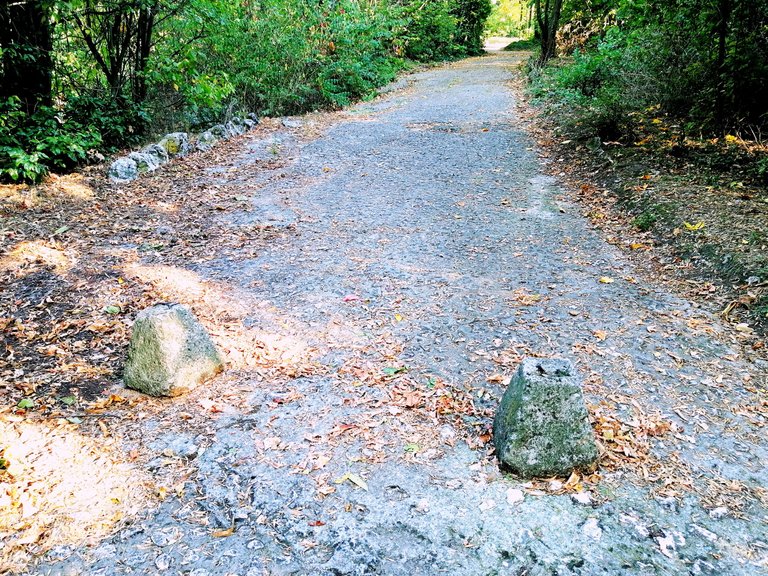 And for now we say goodbye to this creation and its next reinforced concrete structures, here marking the end of an alley.
---
Copyright: @soulsdetour
---
| | |
| --- | --- |
| | Soul's Detour is a project started by me years ago when I had a blog about historical and not so popular tourist destinations in Eastern Belgium, West Germany and Luxembourg. Nowadays, this blog no longer exists, but I'm still here - passionate about architecture, art and mysteries and eager to share my discoveries and point of view with you. |
---
---