The checkered beetle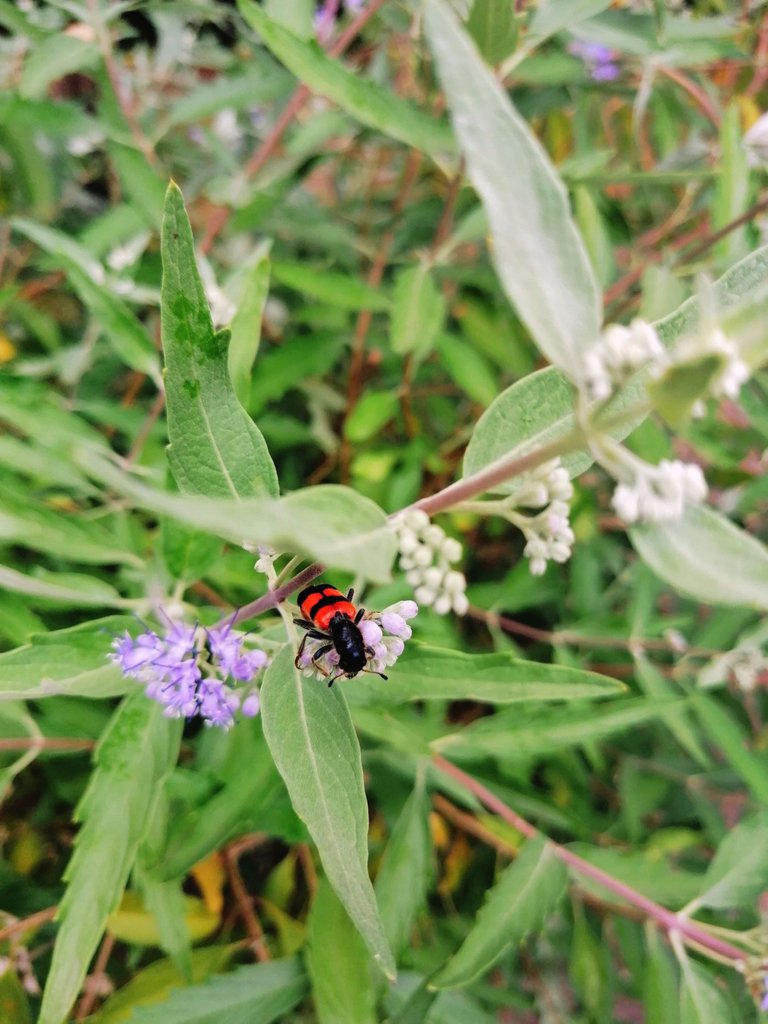 When I took these pictures of this checkered beetle (I hope that's not a blister beetle) a year ago, I was like: OMG, I've never seen such red and black beetle, such striking decoration.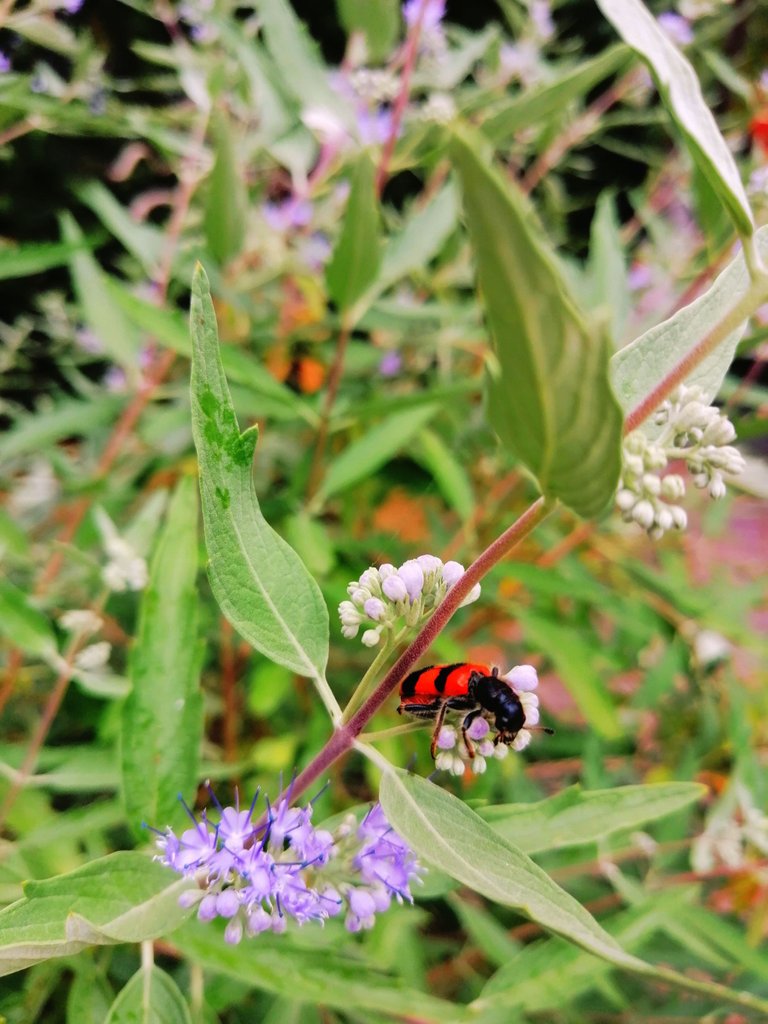 So, I see this animal for the first time now, the climate is changing, you know, every year everything is different, every year there is an invasion of new insects, new pesticides are needed to fight them. OMG, is this an invasive animal? Where are its other brothers. Etc. etc. 😄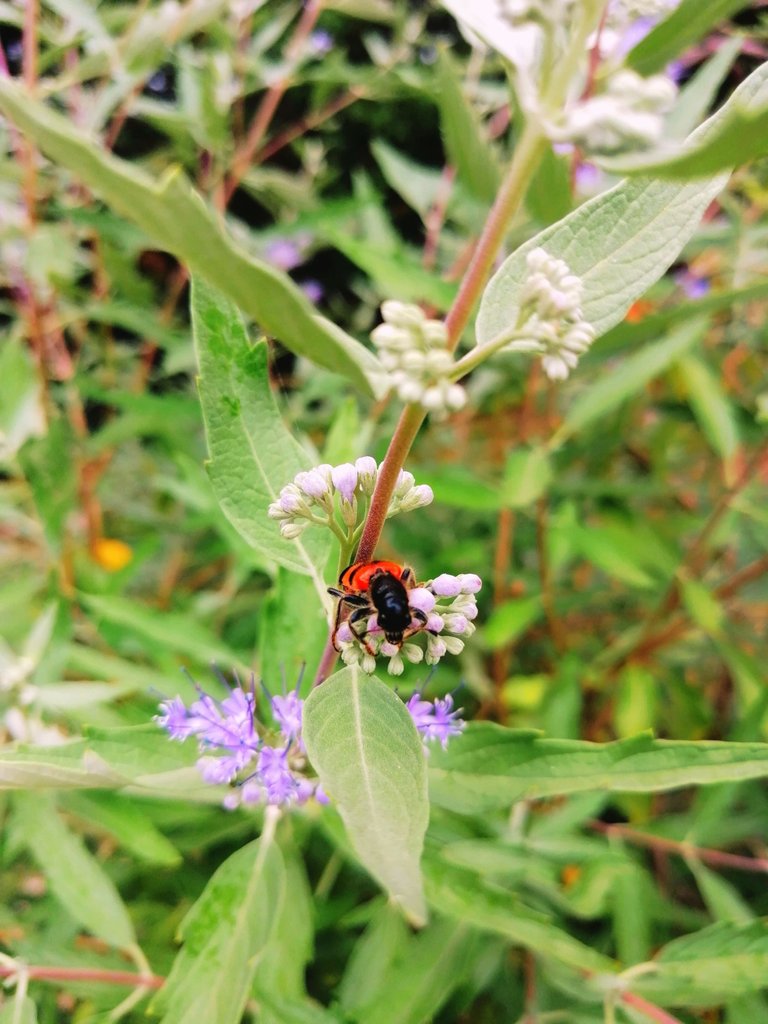 Then in the following days I happened to look through my old folders with photos and it turned out that I had already photographed such an animal once - at exactly the same time of year - June.
But 10 years ago.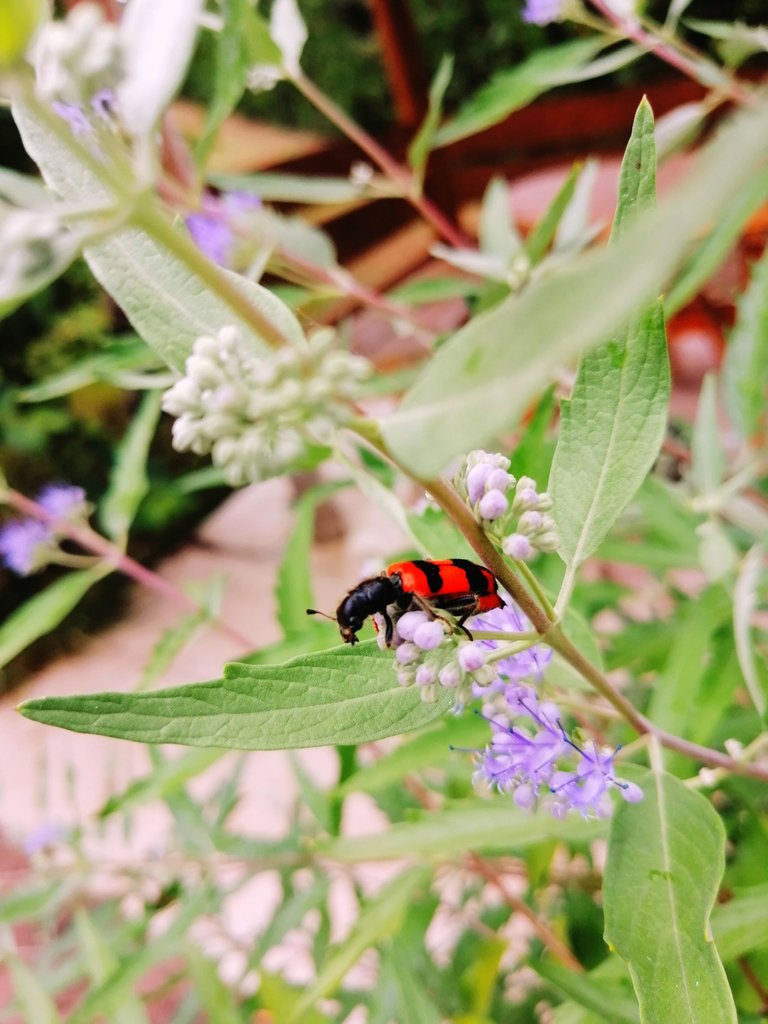 A wonderful red-blue checkered beetle.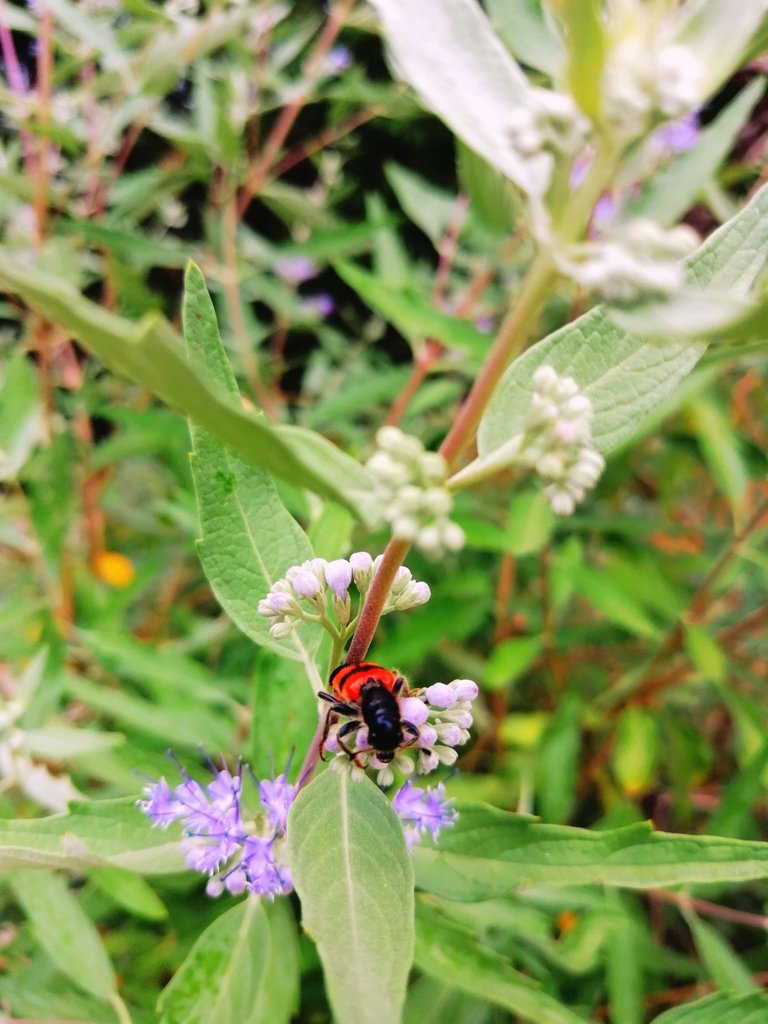 So it turns out that when I ever shoot something once, as unusual as it is, it's hard to remember.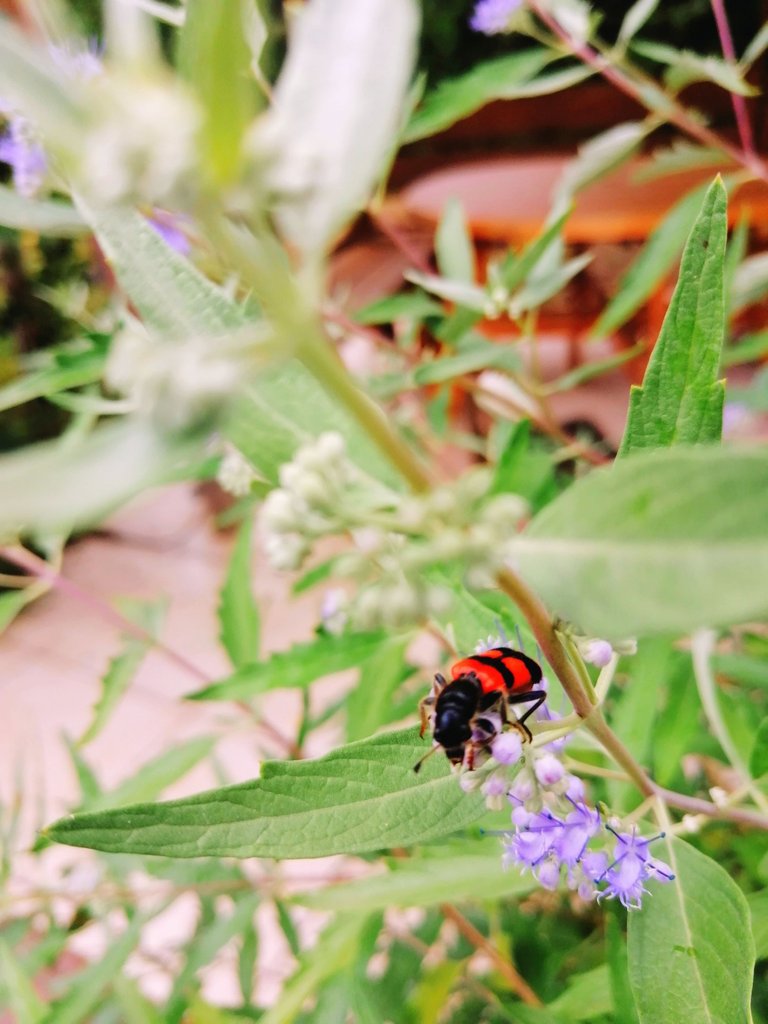 I guess I was surprised to see it then, 10 years ago. When I photographed it on the white petals of a flower from my grandmother's garden. Then in the cup of some yellow flower, already all covered in pollen.
Just as I was surprised when I saw it last year in the garden of the house where I live now.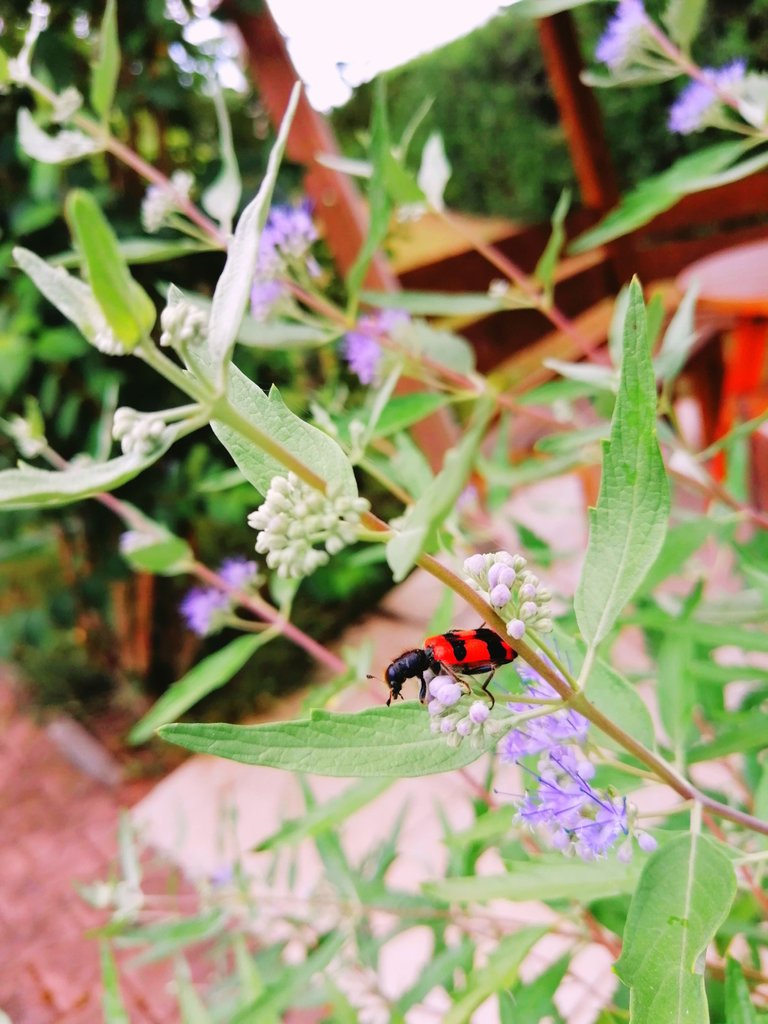 These special insects can be noticed from afar. They look like small dinosaurs because they are quite large and look quite clumsy.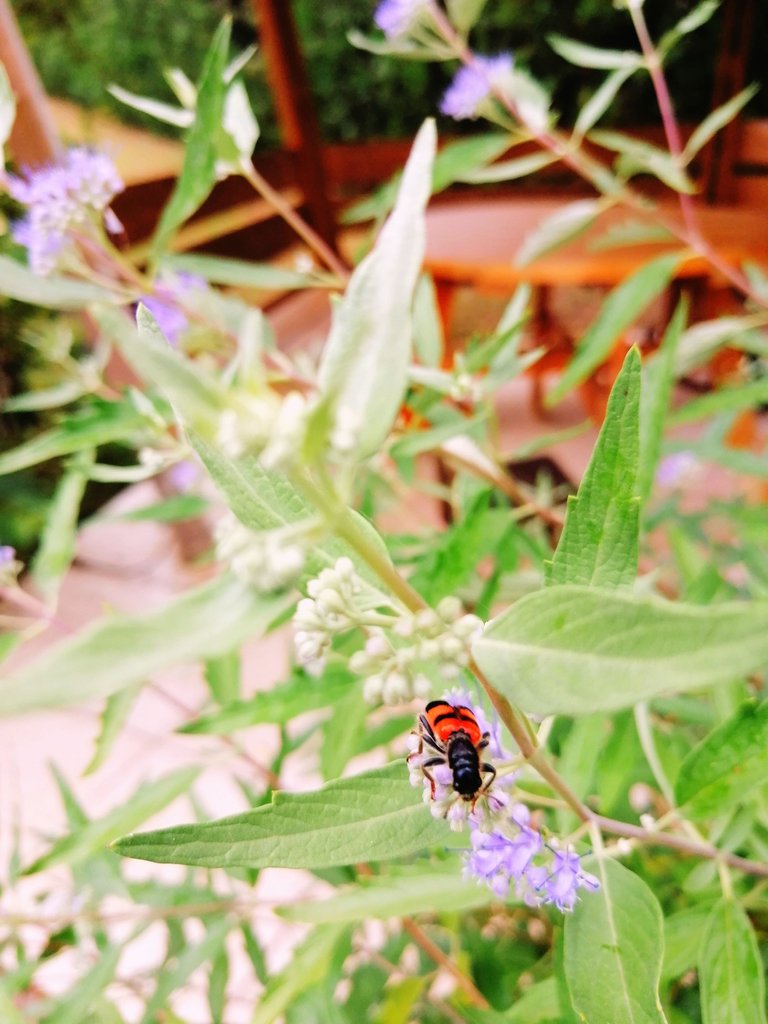 They also behave like drug addicts. 😆 Yes, I told you that this is my point of view and perception of pollinators, and in this case, animals that feed on pollen.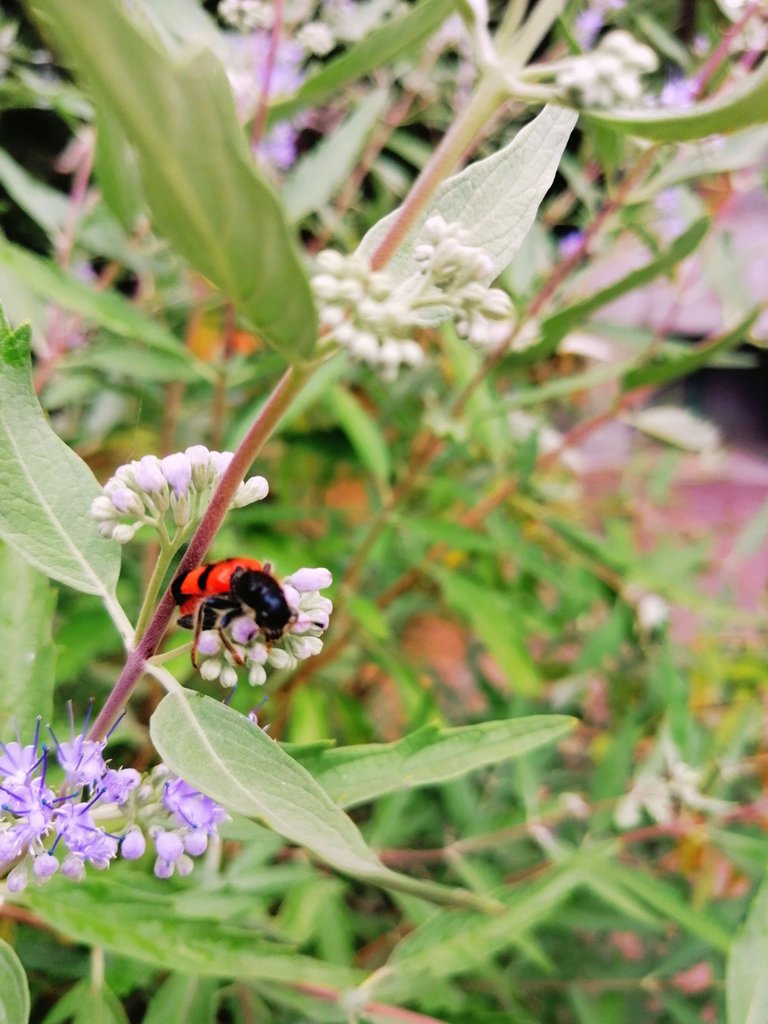 They are so busy with what they do - eating - that they pay no attention to anything or anyone around them.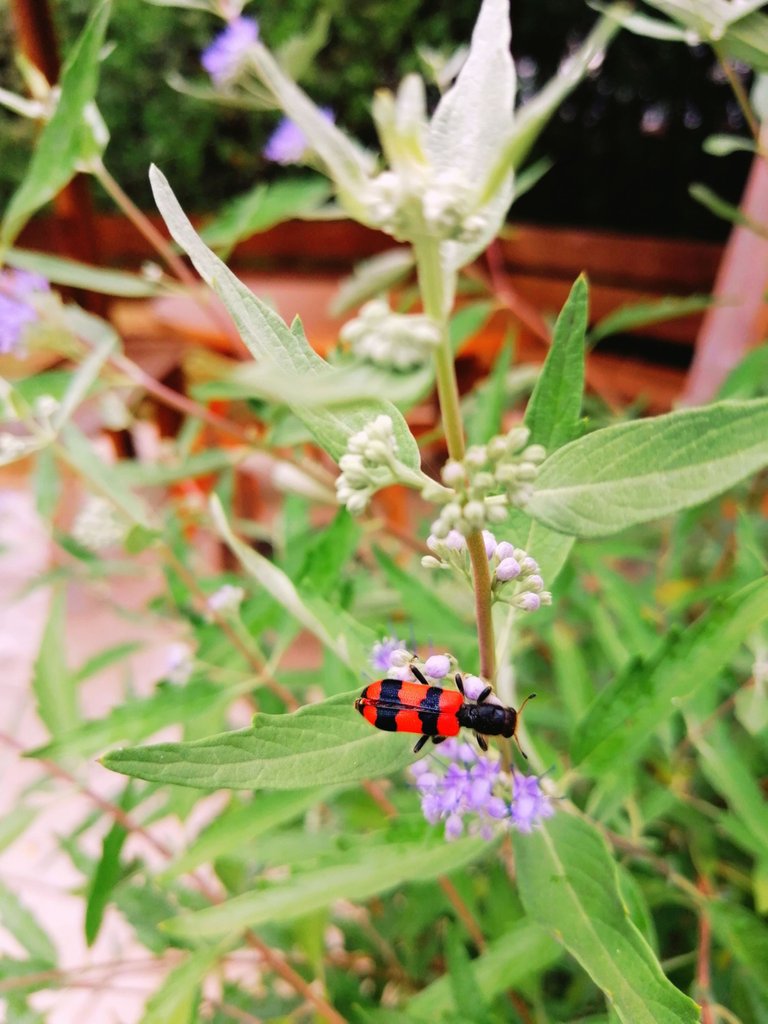 And now I can say this after seeing several such beetles in the garden this year (or just one, but on different plants,😄 constantly busy eating and burying its head in the flowers.)
Yes, I read that these animals usually feed with other insects, but these rare single specimens I have seen so far have fed only on pollen in front of me.
And yes, there's no way I forget these animals now, after the long photo shoot I did on this specimen I'm showing you here.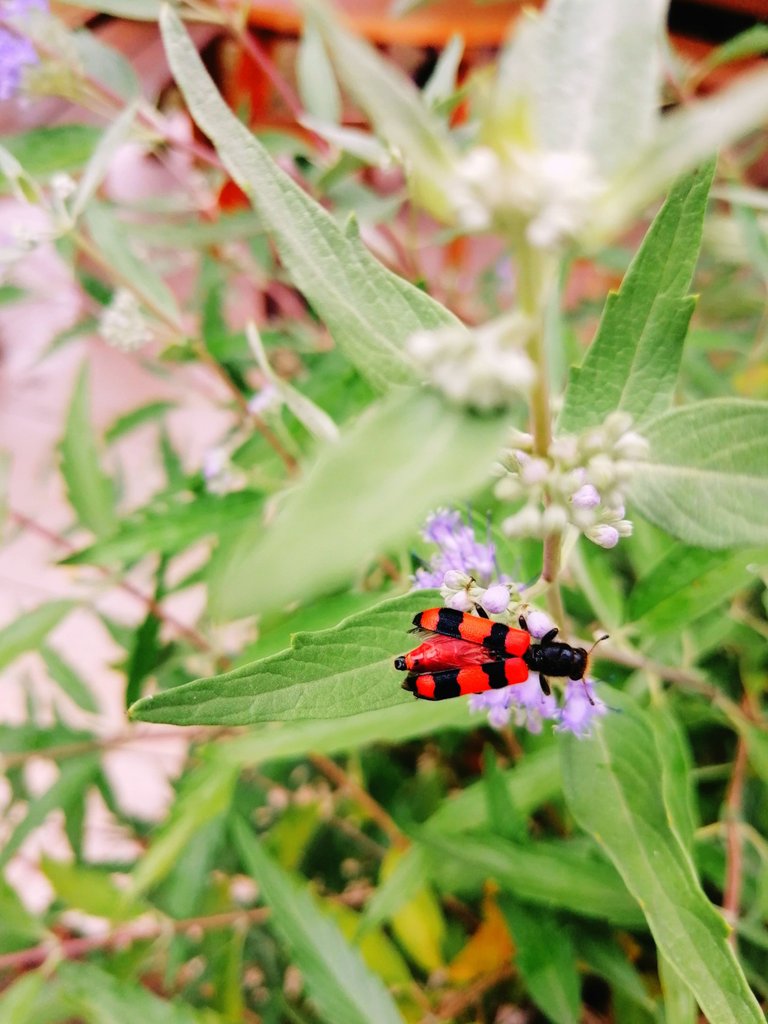 Oops, I definitely felt awkward here. It was so strange to see this red body below the wings, as if the insect had undressed in front of me and shown me its naked body, and this is a very shameful thing. 😁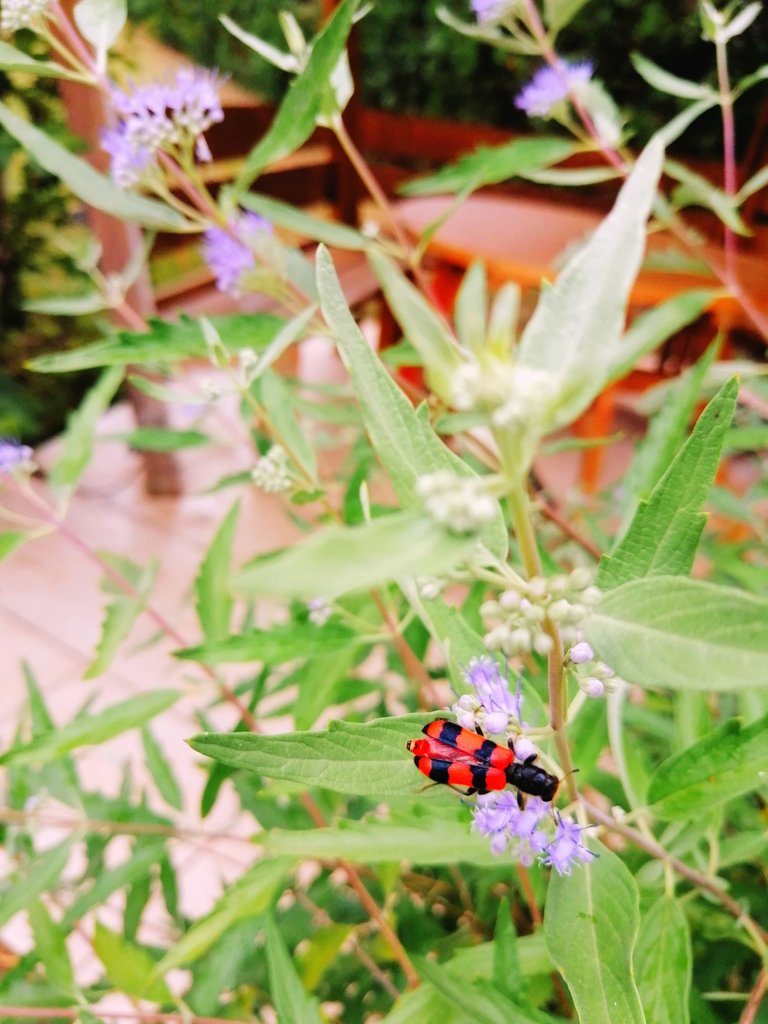 What do you think? 🤔😄
---
Copyright: @soulsdetour
---
| | |
| --- | --- |
| | Soul's Detour is a project started by me years ago when I had a blog about historical and not so popular tourist destinations in Eastern Belgium, West Germany and Luxembourg. Nowadays, this blog no longer exists, but I'm still here - passionate about architecture, art and mysteries and eager to share my discoveries and point of view with you. |
---
---