The space ship from the town of Dimitrovgrad
Following the line of my thoughts from my previous post that we should not take the architecture around us for granted, because it is here today, but it may not be tomorrow, what I will show you in my current post is a good example of it.
Yes, two consecutive posts already show buildings in a very neglected condition. But I promise the next post will not be like that anymore. There has to be variety, right? 😃
So, it is not only the neglected condition of the building that is clearly visible here, but the reason to show you today this particular object is that... it no longer exists.
And although I did not intend to enter the depths of the urban exploration, today I want to show you this masterpiece, because it is a masterpiece and because it can no longer be seen.
For years, decades, as it turned out, people have passed this building every day and one day it disappears. Isn't it sad?
But let me start the story like this: last year, in a casual conversation with an acquaintance of ours, we learned that the building would be demolished. I had no pictures of it. So imagine how feverish I was then: "OMG, the building will be demolished and I have no pictures of it!" 😁
And that's when I went to photograph this building for the first time.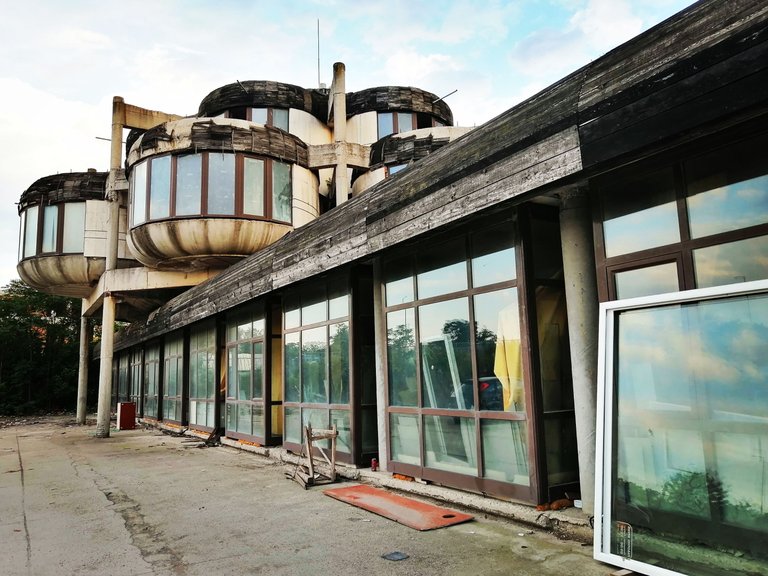 The space ship of Dimitrovgrad is a building left in the rough construction phase.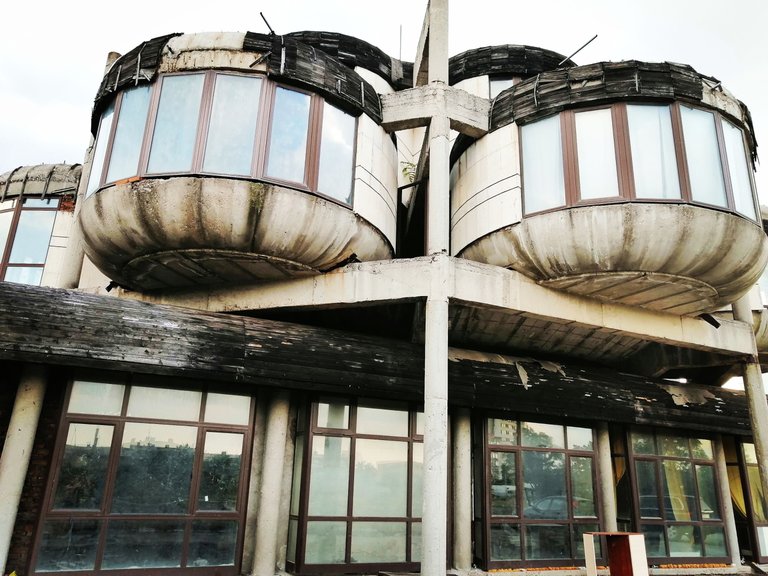 And since I've never seen brutalist architecture with my own eyes, this structure here looked like that to me - concrete, wood and glass (and unusual shapes - alien, you know 😊).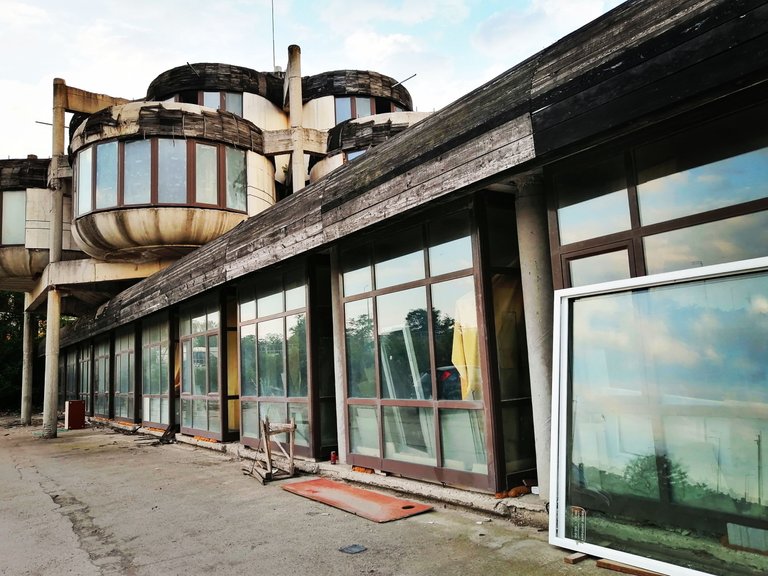 But this effect was achieved only because the project was not completed.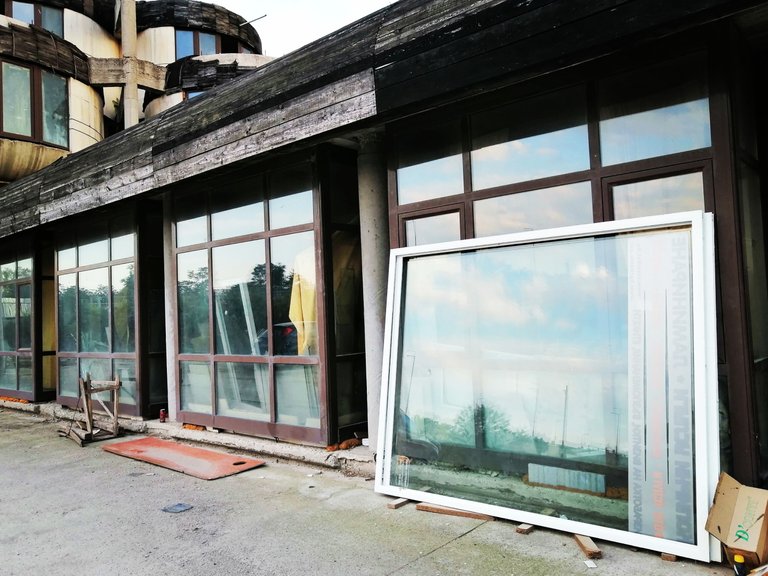 I was unlucky the day I went to photograph this place because it was already being prepared to be demolished. There was a group of Roma workers on the spot, taking some materials out of one of the rooms below.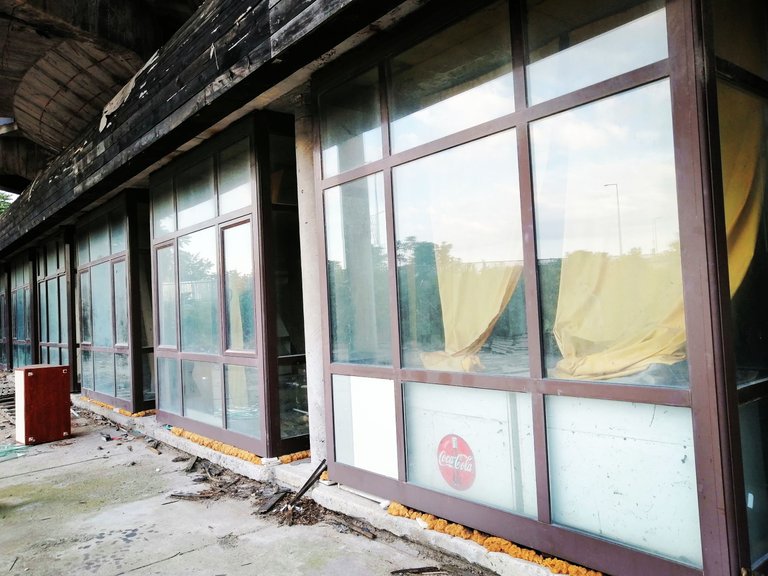 And I couldn't take pictures of everything calmly (I told you how suspicious these people usually are 😄). But still, I managed to capture something of it in one of the last days of its presence on earth.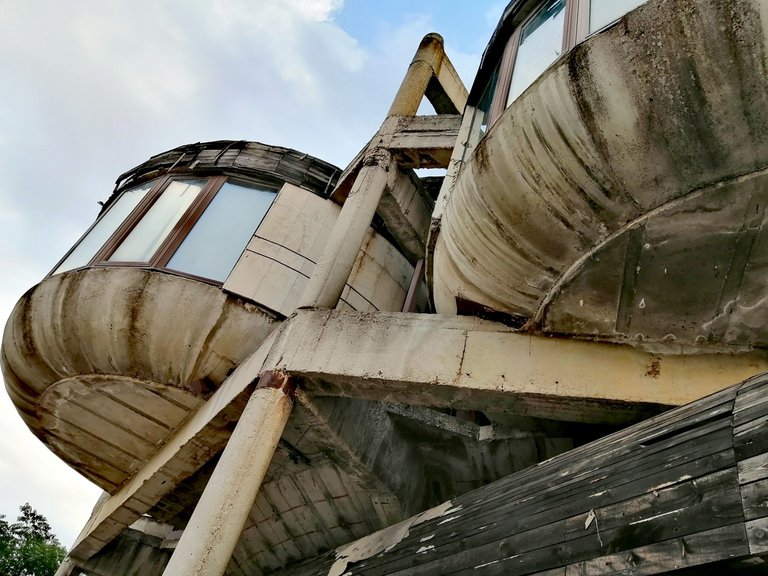 So, I was sure I would not find any information about this building on the Internet. Because it is almost completely clear that it was not a municipal property (but even if it was, again the probabilities of information on the web, and in this case, anywhere, are negligible.)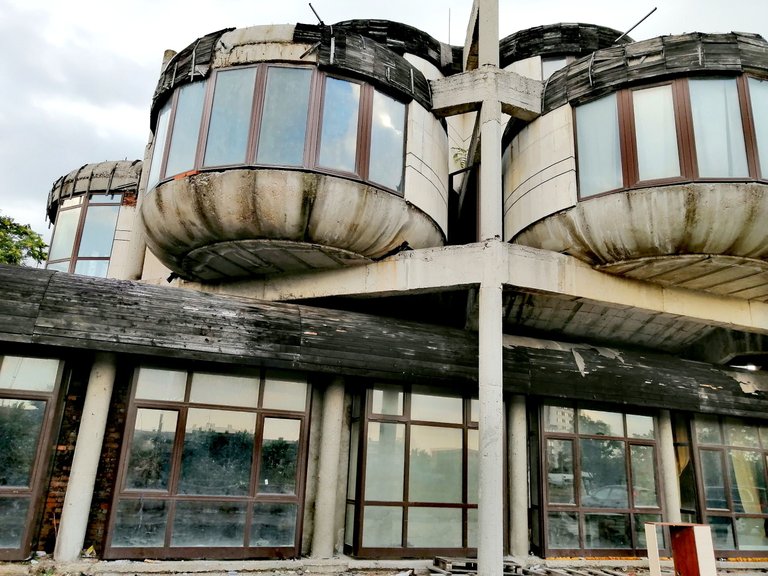 But it turned out that this is not the case and there is some, albeit minimal, virtual data. Just because the demolition of the construction had to be announced. 😄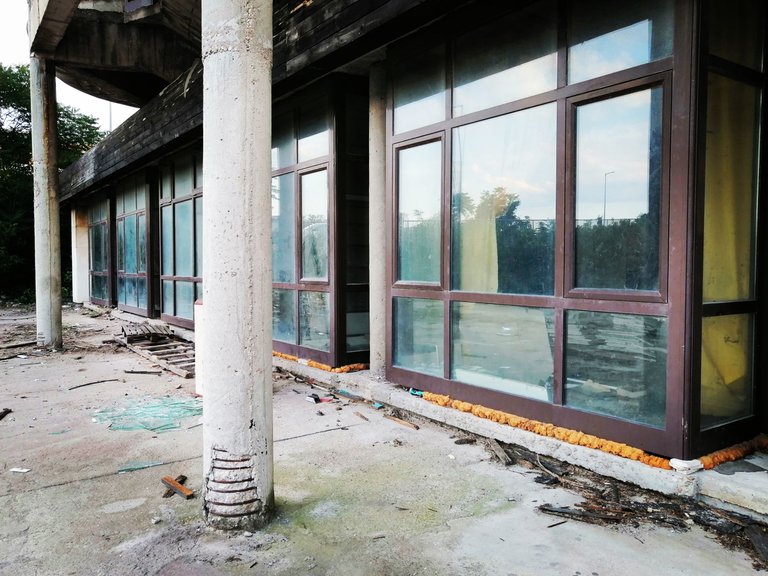 And from these notifications can be found out that the structure was built in the 90s of last century.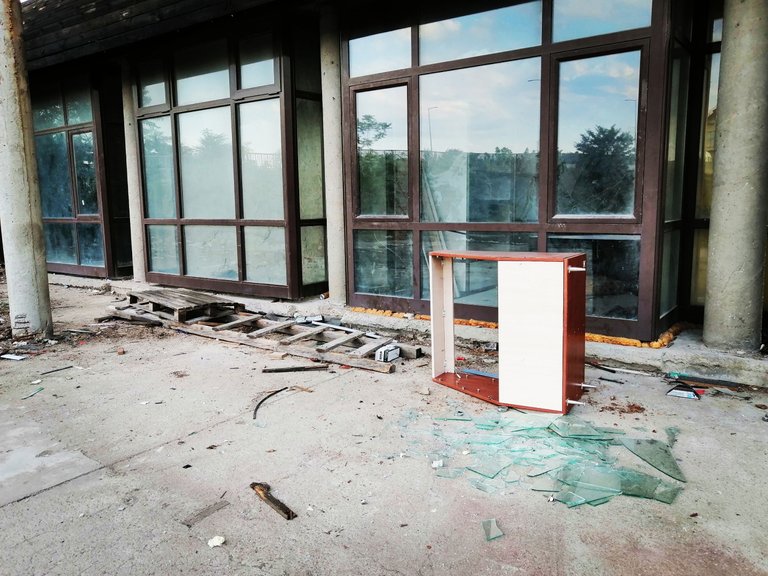 And this is something I could judge for myself, even without reading it anywhere.
I have already told you about these huge architectural projects scattered throughout the country, started before the 90s and unfinished or started in the 90s and also unfinished.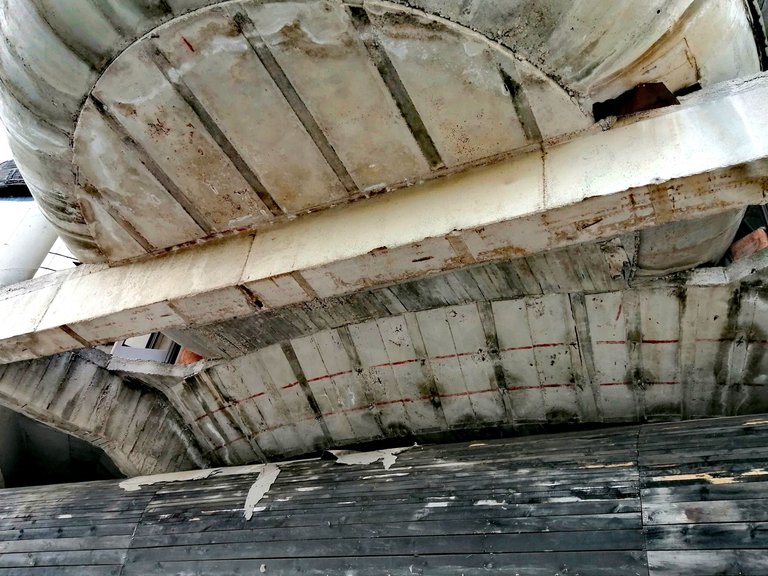 I know nothing about the last owner of the building. And most of all, the man who invented and commissioned the whole project. I can't know him because I'm not a local person. But I suspect the sad history of this building.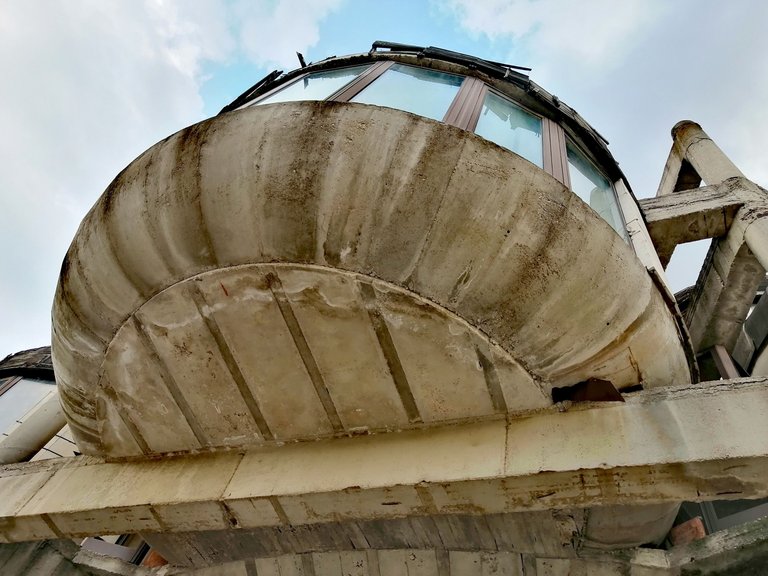 Anyway, as far as I understand it, it was planned as a mall, shop or something, plus office spaces.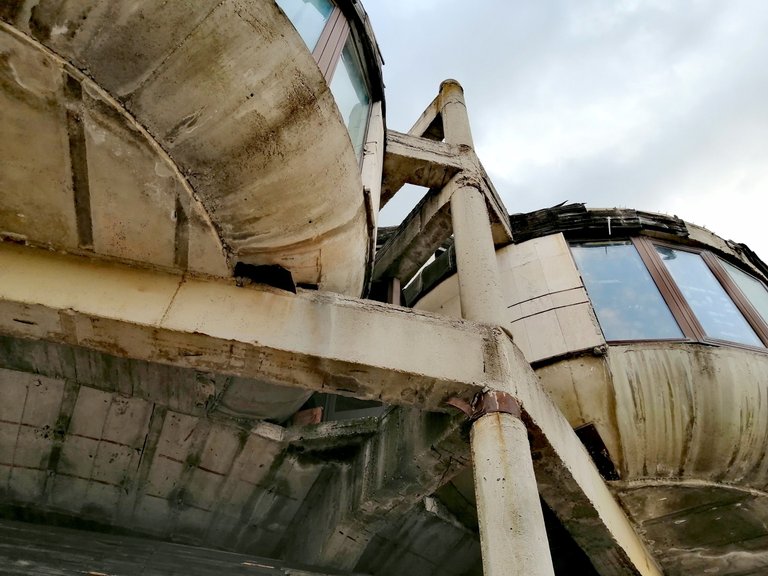 There were some external stairs that led directly to the upper floor - to this alien, ship structure above, which later had to be destroyed.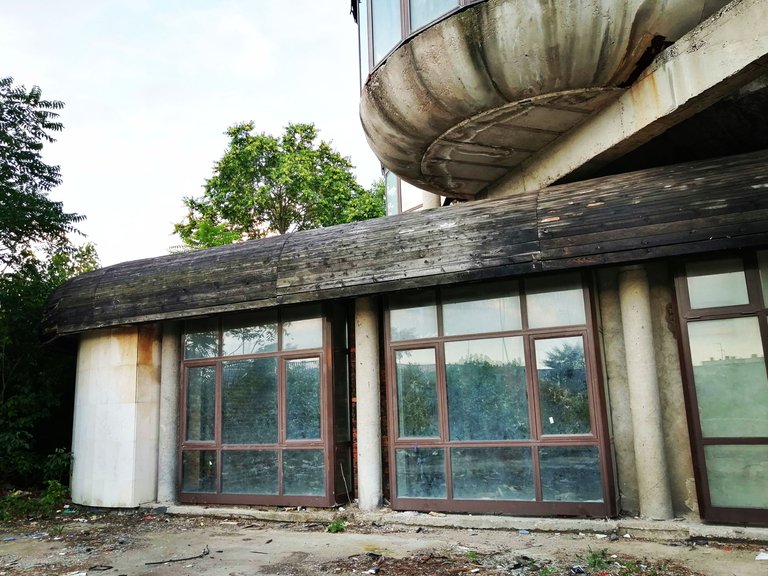 ---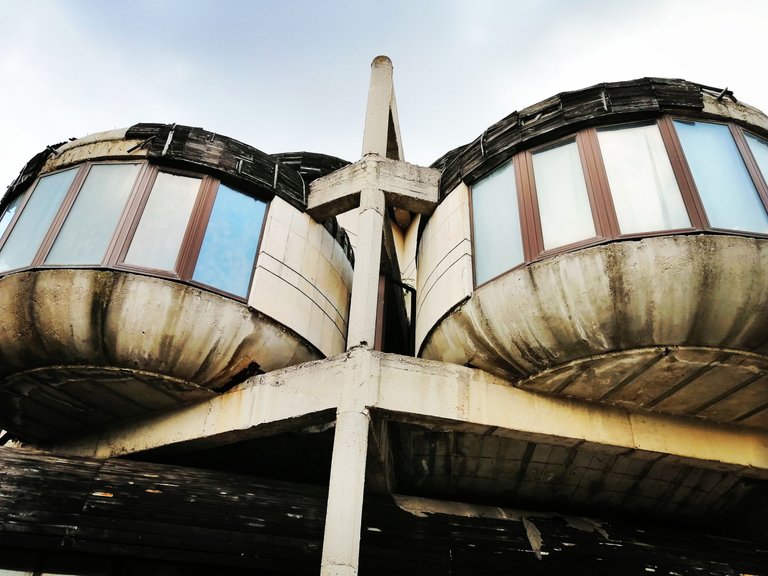 I guess these structures on top, though bearing the same window-frames like those on the first floor have never been used. This does not seem possible to me, given the unfinished and openly dangerous type of construction.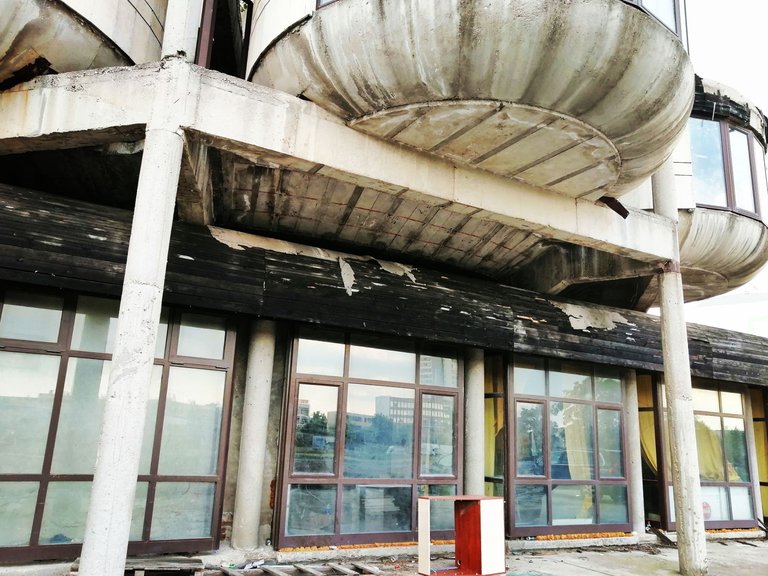 In general, it does not seem possible to me that even the lower floor has been used, given its miserable appearance, but it is obvious that it has been used over the years. Even from various companies (you saw the Coca-Cola add, the curtains and the variety of materials stored inside the spaces below and those already scattered outside).
---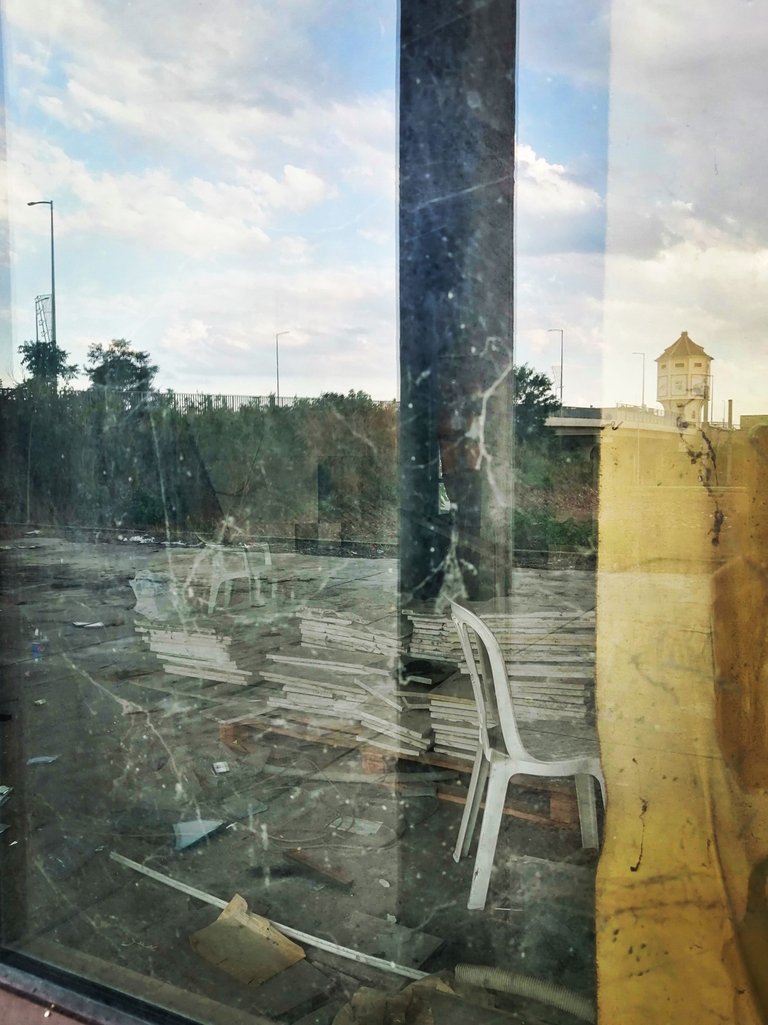 ---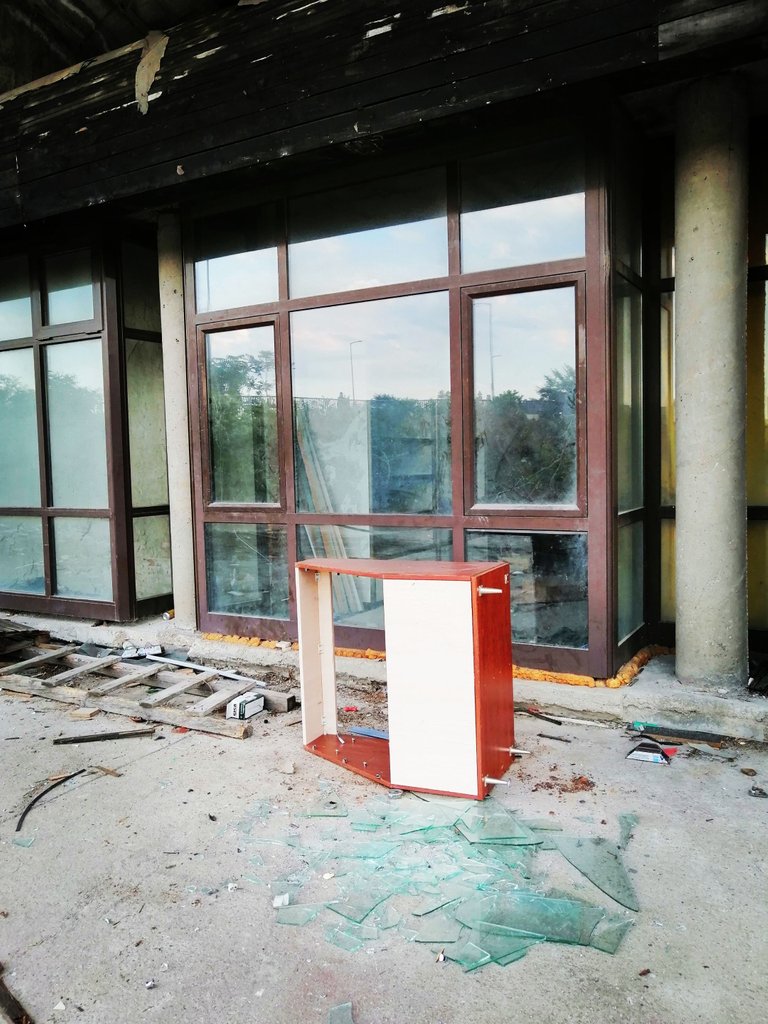 ---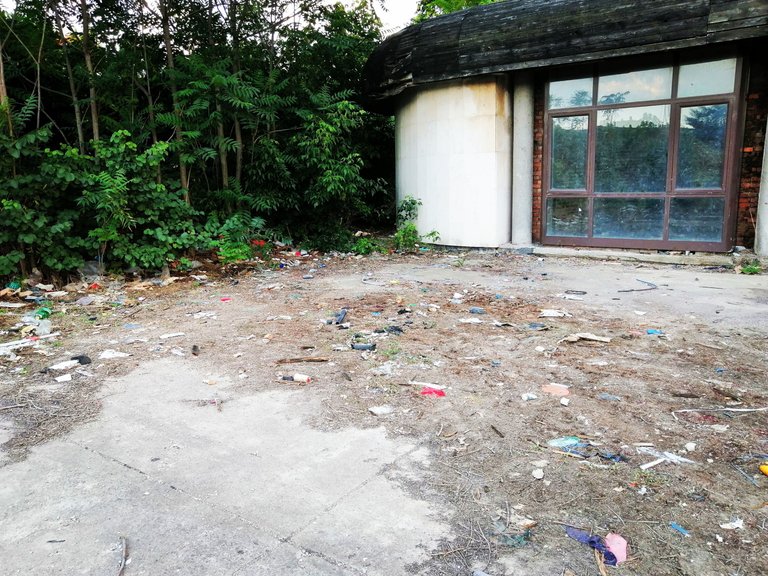 ---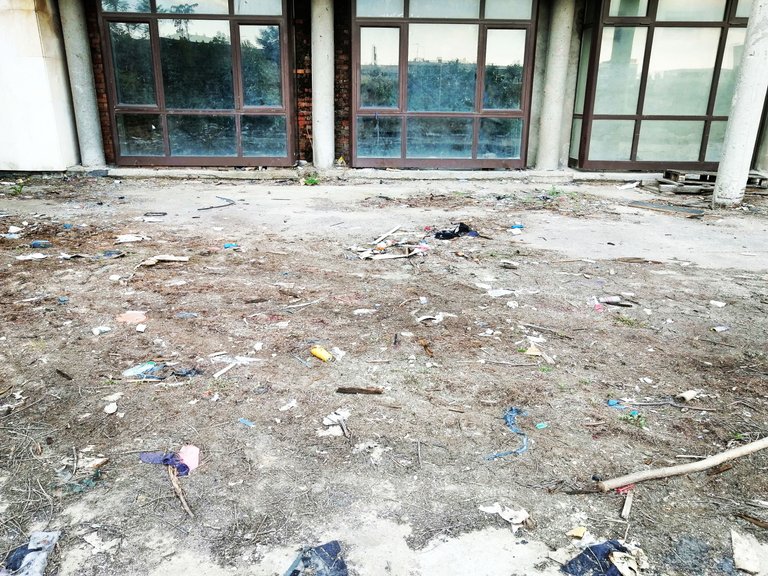 ---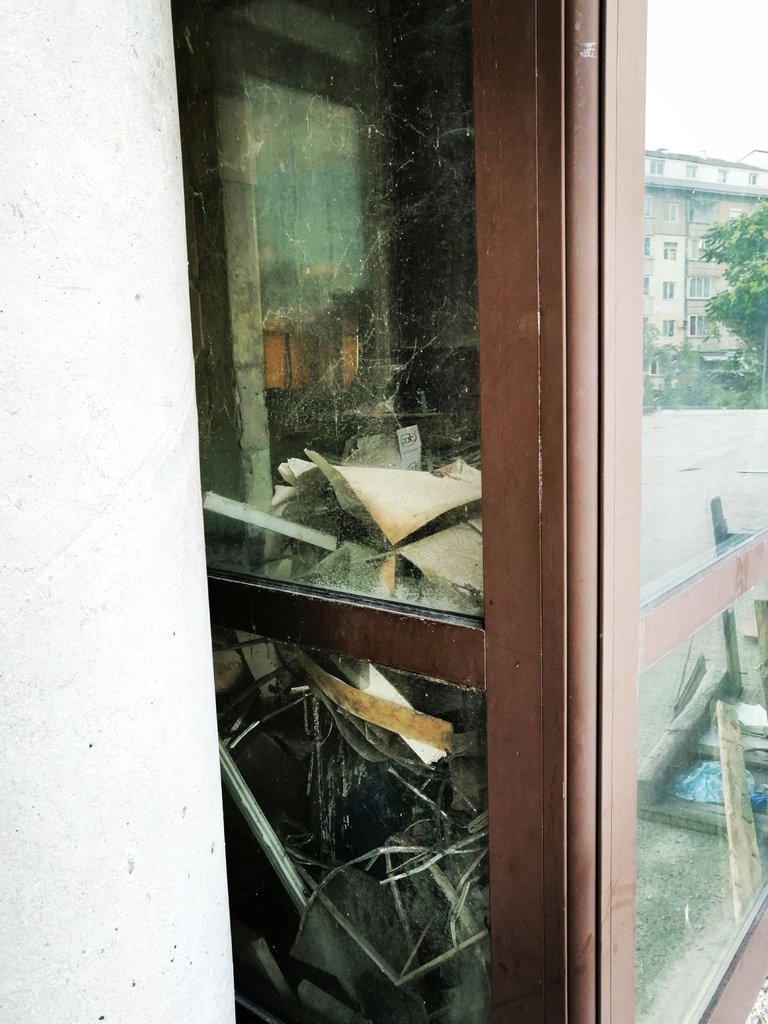 ---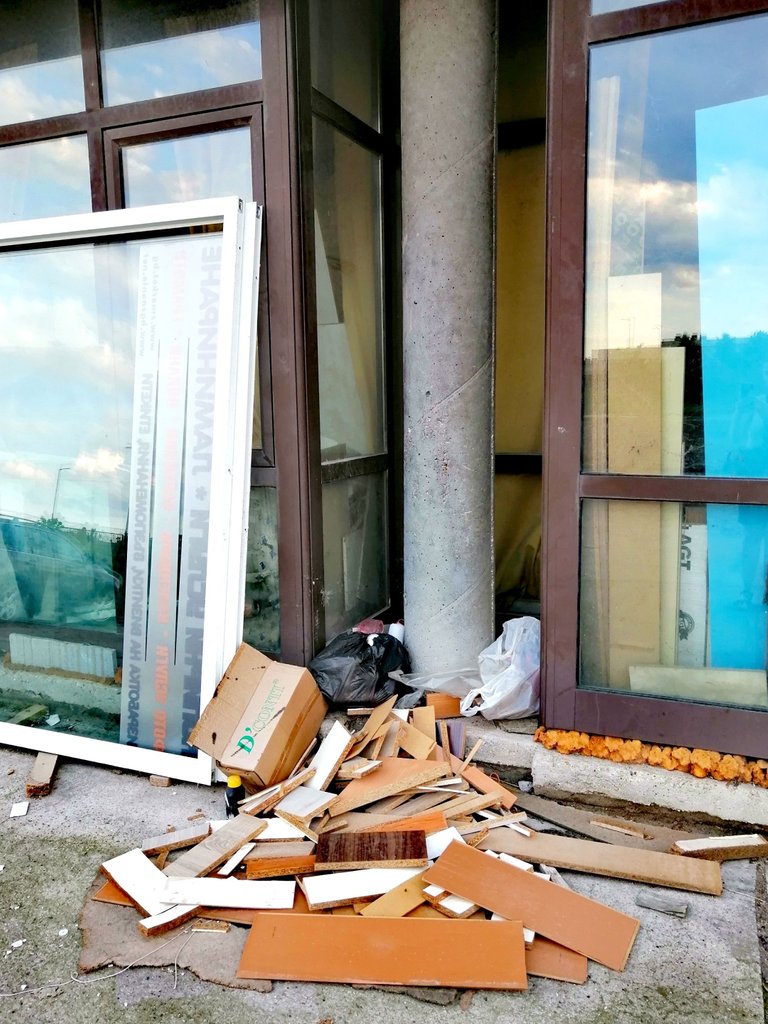 But you may be wondering - what mall and what office buildings could be put here. To me personally, this construction seemed quite small.
But the most surprising thing is that the site actually had an underground floor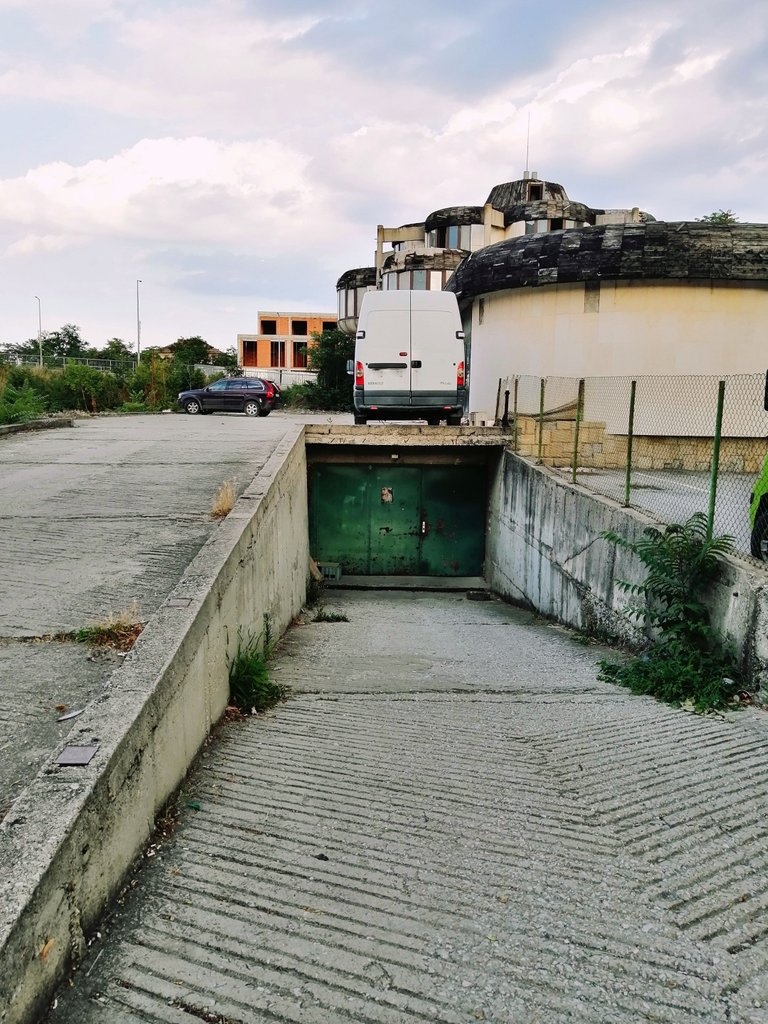 with rooms that were functional to the last, I guess, because according to the information I received, there was at least one sewing workshop there.
Quite a miraculous thing, don't you think? 😁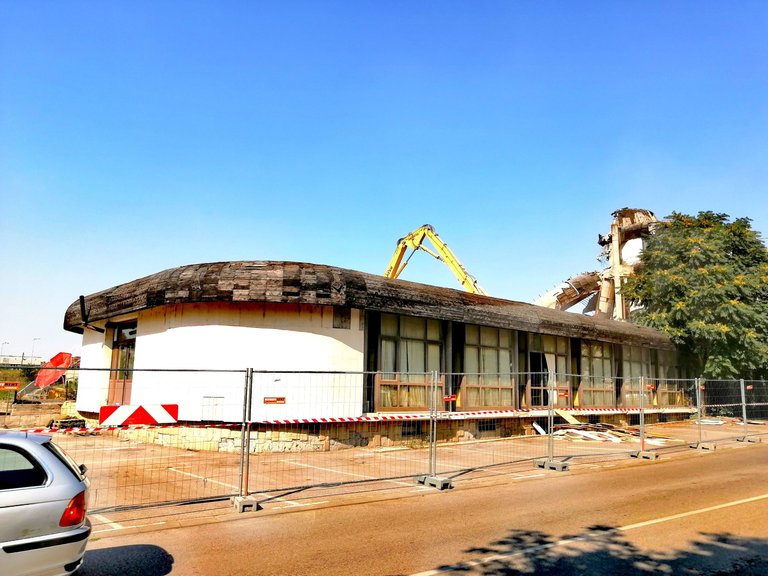 But let's go back to the architecture.
That's the view of the building from the street (the photos I showed you so far were from the other side of the place).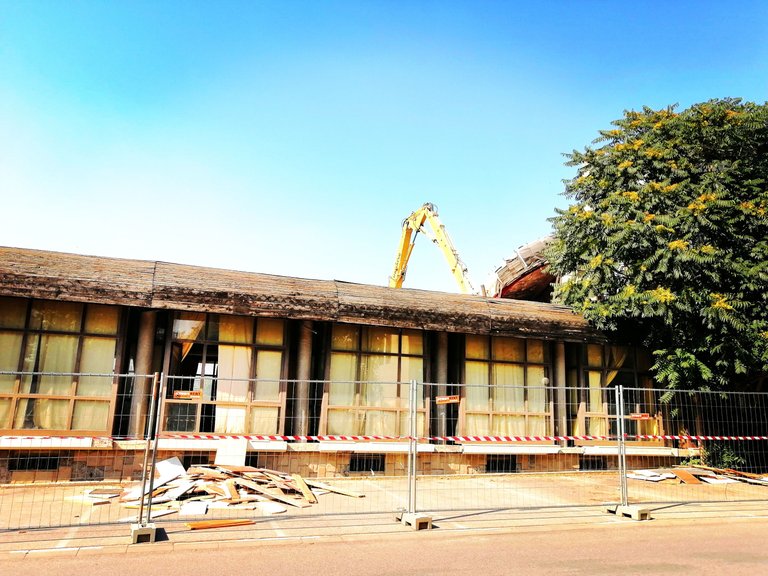 And as you can see, these photos were already taken on the day of the demolition.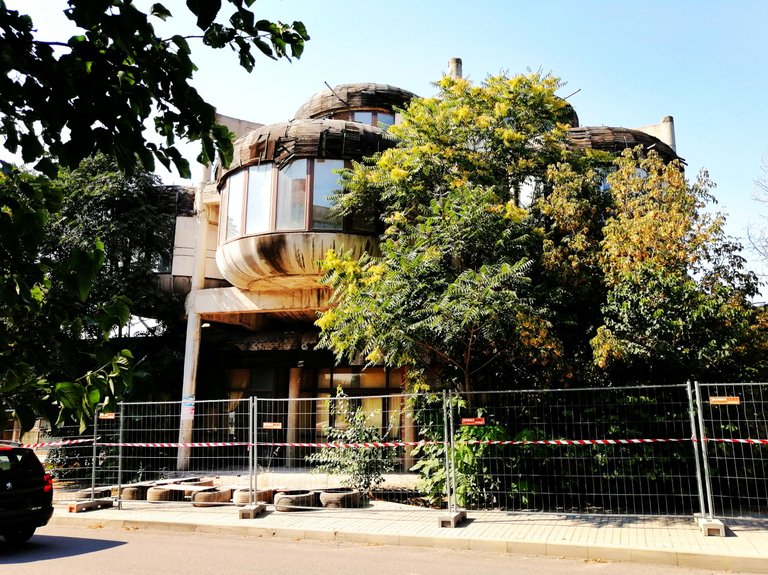 ---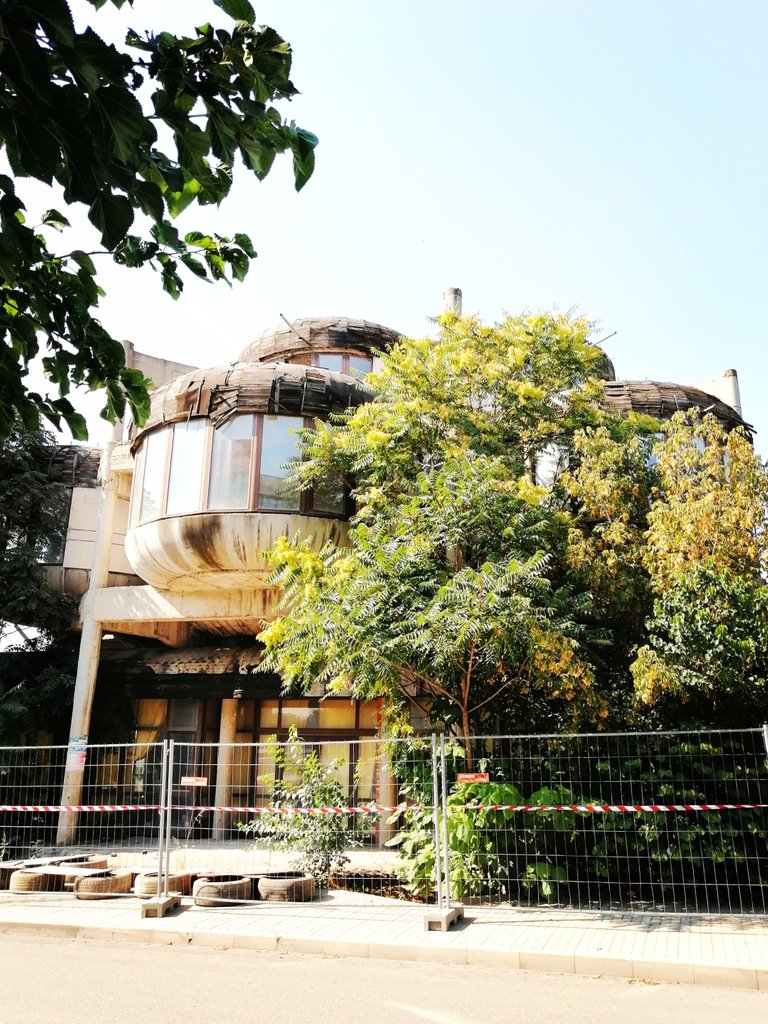 ---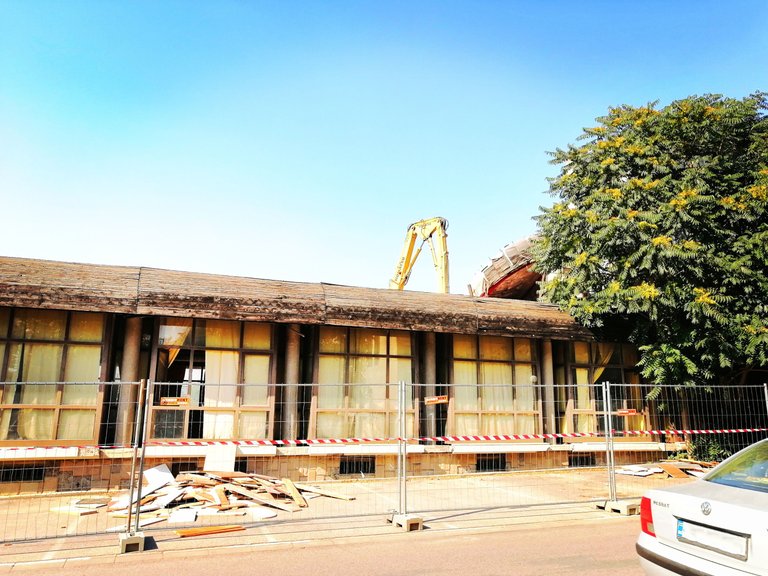 And that was the next unique chance I got to say goodbye to this unique building.
But let's look at this amazing construction again.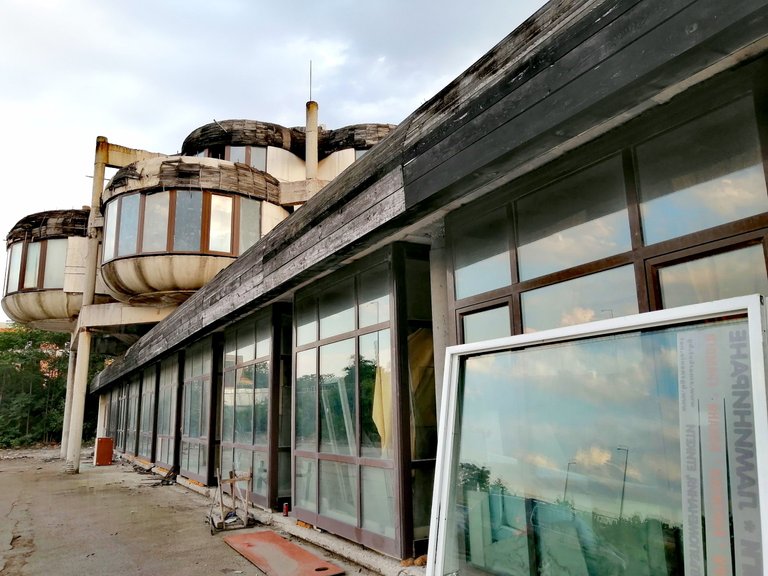 What I learned recently is that the rooms upstairs, the parts of the so-called space ship 😄 were not quite functional. They were probably intended for offices, but were too small for that purpose.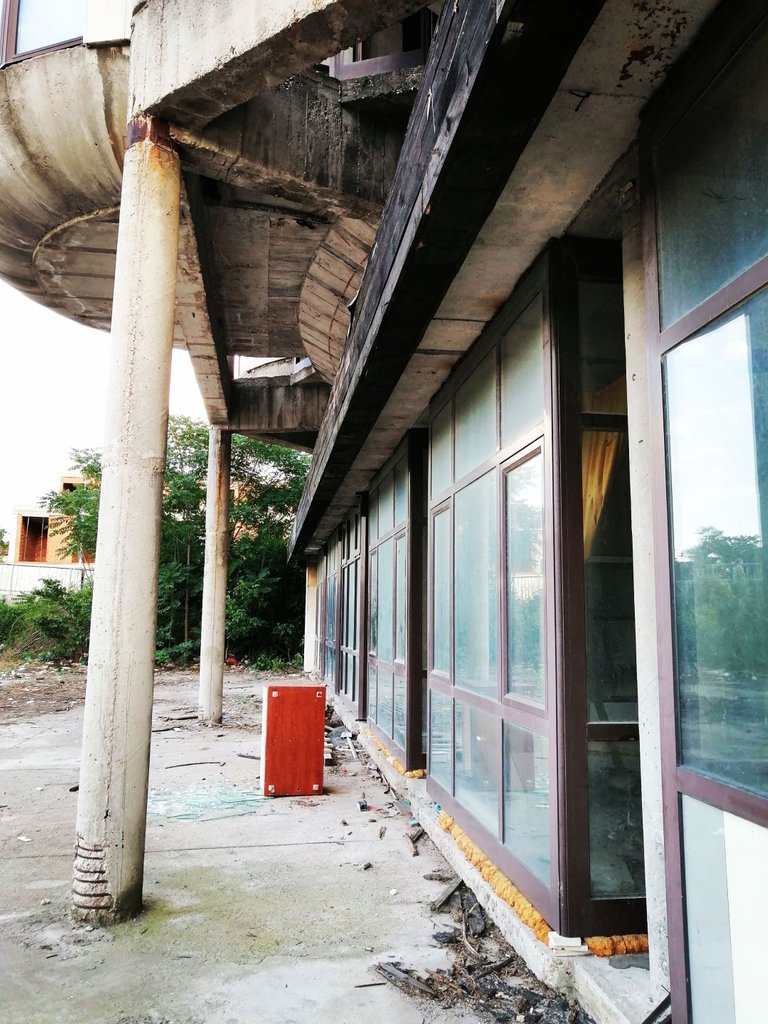 To me, even access to them seems quite dangerous.
Well, nowadays, ie. before the demolition of the building, it was so.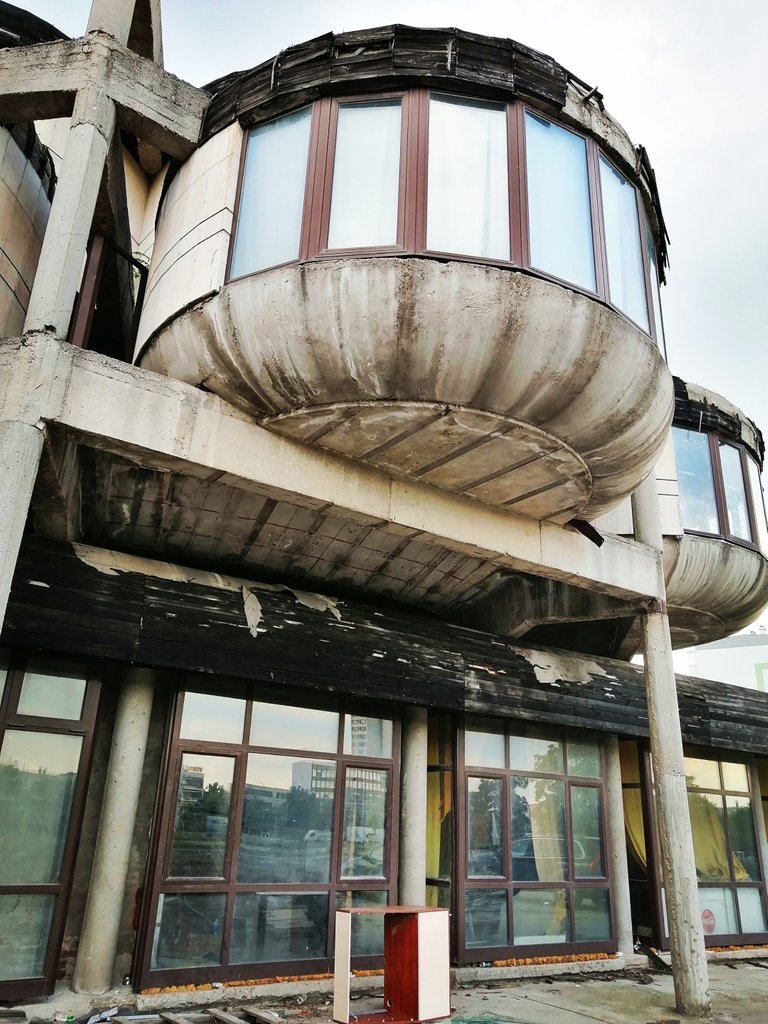 But imagine something - this building was left in a phase of rough construction in the 90s of last century. It was demolished in 2021. This means that it has lived (I deliberately use exactly that word about buildings in general) for more than 20 years in this state. And it has not self-destructed. Which means it was built well. And not only was the design of the building unique, but the workmanship was good.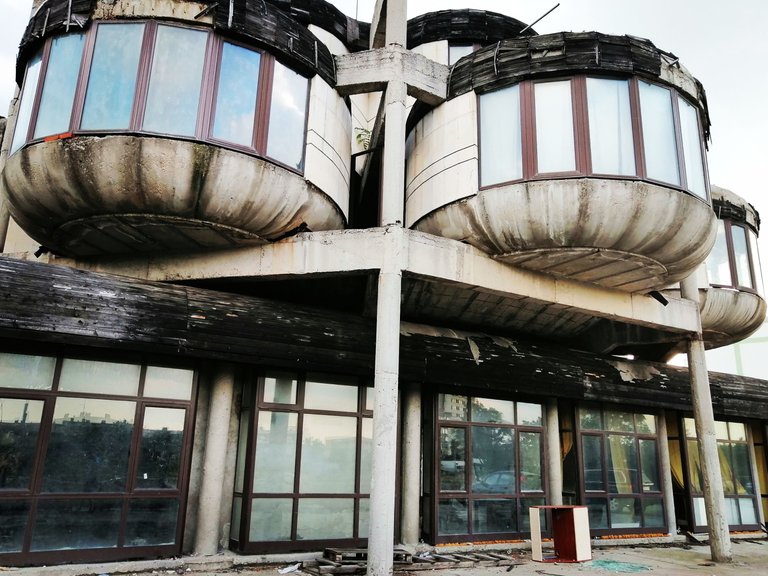 Well, there was a problem with its functionality. And I guess, with the documentation and the legalization too. 😀 But still.
And now I present to your attention the absolute latest photos from the life of this construction: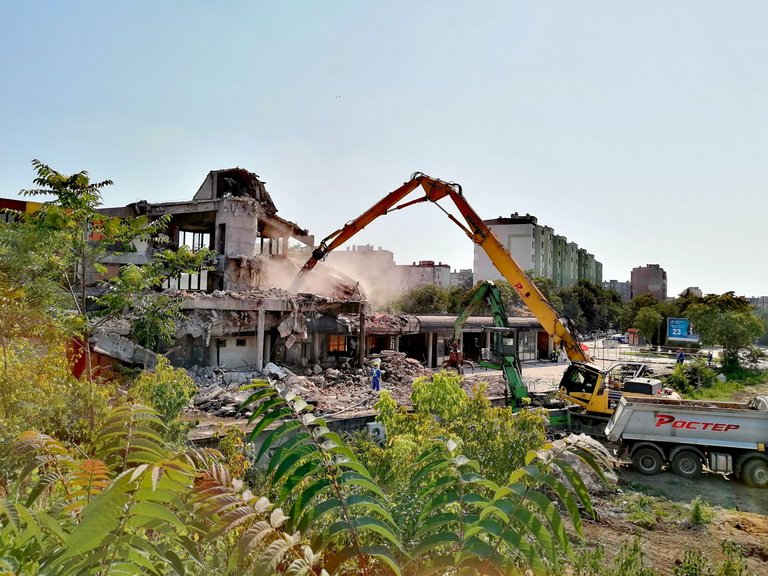 ---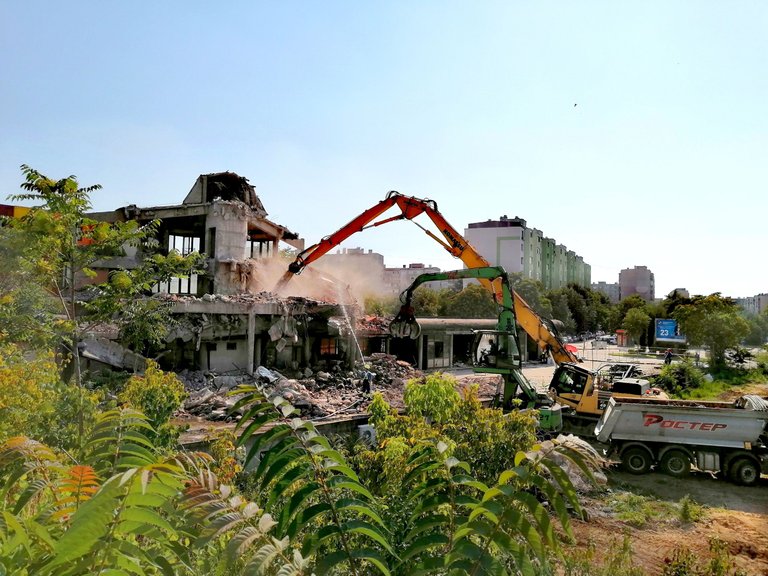 ---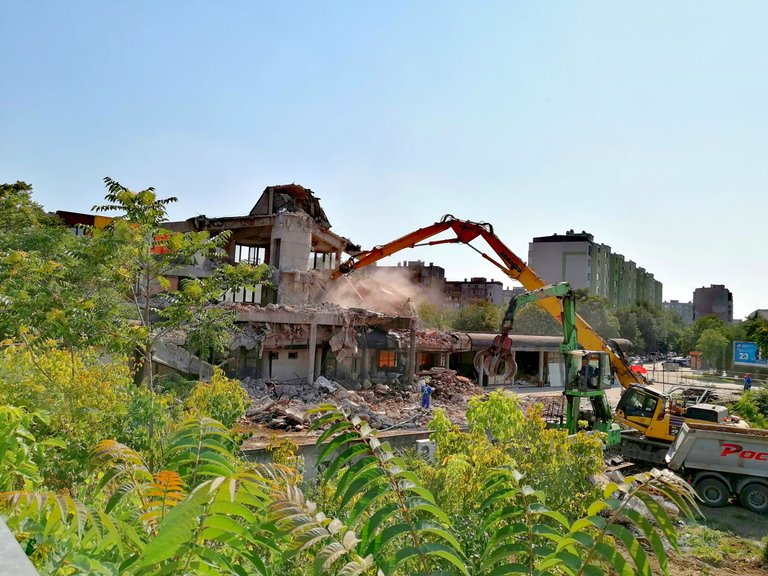 Goodbye, space ship!
In 10 years, will anyone still remember you and your unusual structure and brilliant but unfulfilled idea? 😌
---
Copyright: @soulsdetour
---
| | |
| --- | --- |
| | Soul's Detour is a project started by me years ago when I had a blog about historical and not so popular tourist destinations in Eastern Belgium, West Germany and Luxembourg. Nowadays, this blog no longer exists, but I'm still here - passionate about architecture, art and mysteries and eager to share my discoveries and point of view with you. |
---
---