Reactivation of school transportation
Greetings,
Dear friends a few days ago I made an inspection to a school transport that @valueplan will activate for the school for special children in Revenga.
The school transport stopped operating some time before the pandemic due to lack of battery and until now is that the school with the help of @valueplan will put it back in operation.
The transport was stored in an area of high humidity and very uncomfortable to work in that place at the time to go and turn it on to test it and evaluate the failures the first thing I got was that they left it parked with the emergency brake activated and by the humidity of the area the brakes were locked, it was necessary to disassemble the rear wheels and ungraded the brake bands to release.
---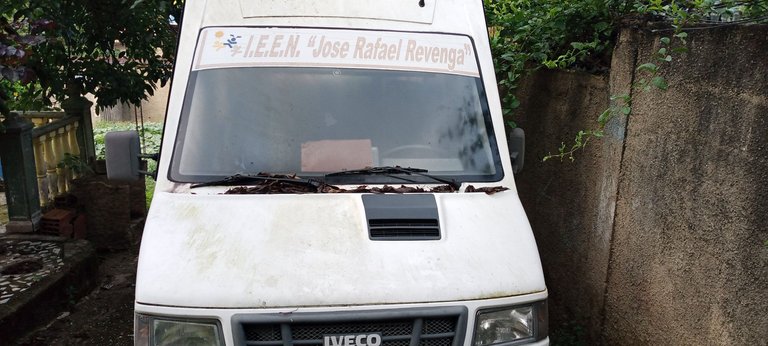 ---
The car in general lines is quite well maintained and in very good overall condition, the faults that I could observe at first glance are as follows.
The front tires are wearing irregularly due to lack of damping in the front as the shock absorbers apart from generating comfort to users are also responsible for limiting the suspension travel and these are damaged which made the wheels open and close a lot.
---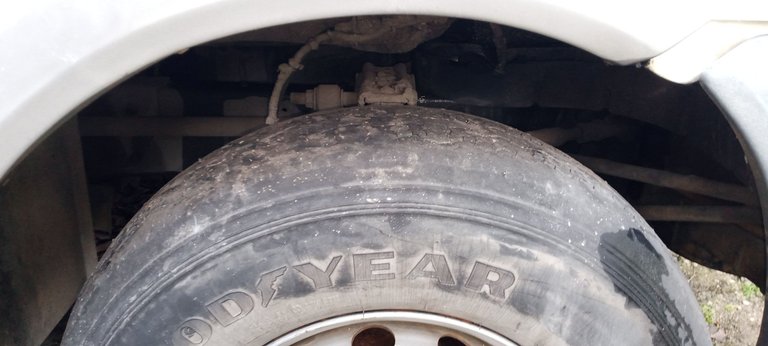 ---
On the other hand a leak was observed in the radiator which is responsible for cooling the engine and a rather delicate failure because with the slightest carelessness of the driver can consume all the coolant and overheat the engine which would bring greater damage, so when performing maintenance will be dismantled and will take to make the corresponding repair.
---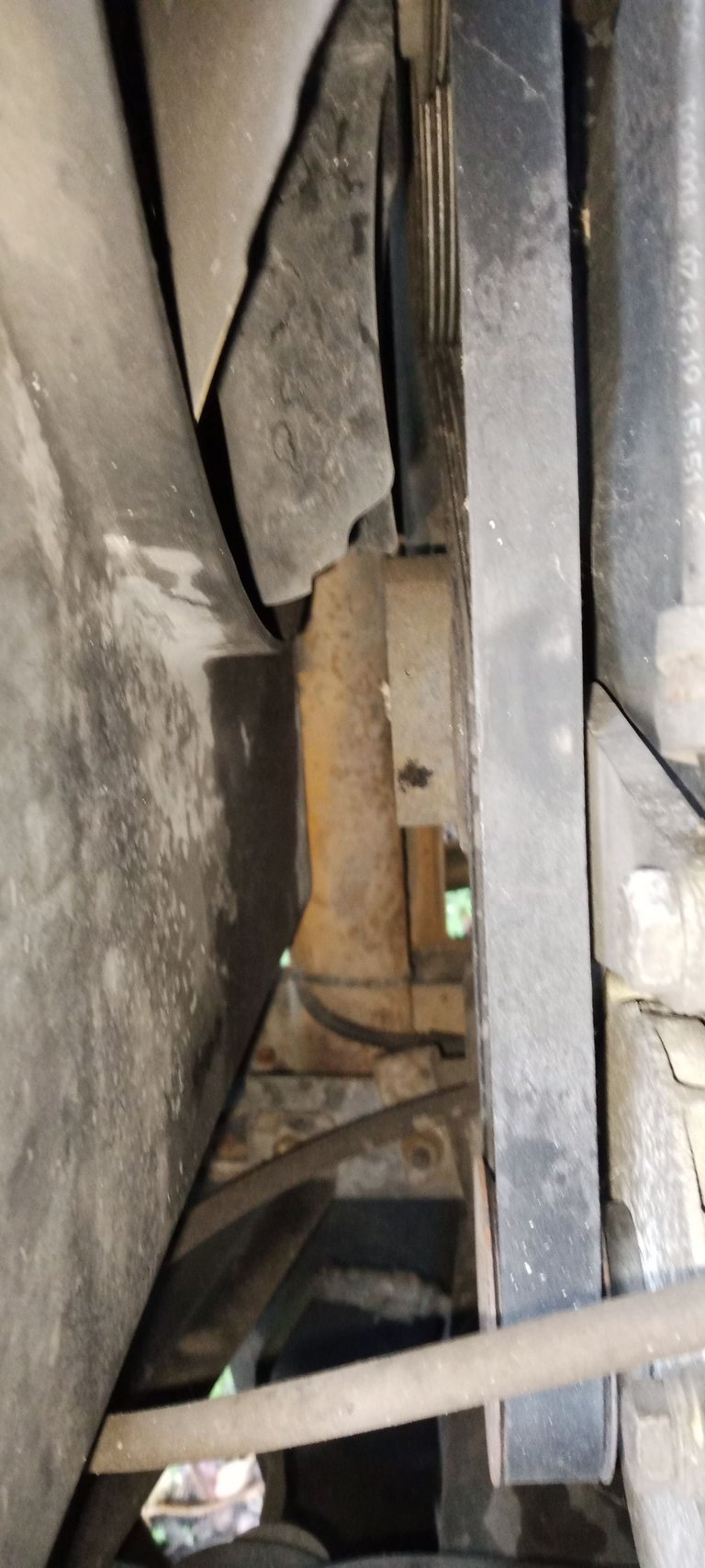 ---
Next on the list and in order to ensure the operability of the transport is to perform a general preventive maintenance, where all fluids and all filters such as air, oil and fuel will be replaced to make a start of work with the maintenance at zero hour.
Also a general washing and greasing will be done to avoid future damages due to the humidity of the place where it is stored.
---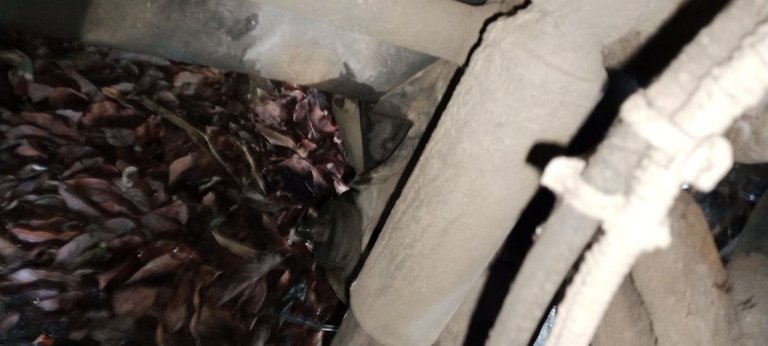 ---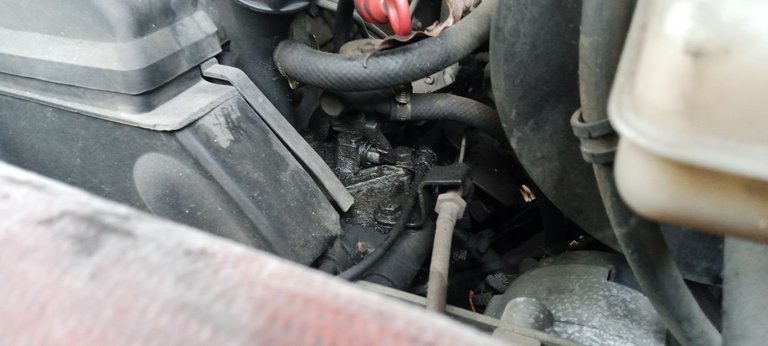 ---
With this maintenance that is planned to perform the transport can operate with total confidence and thus the same start to raise their funds to keep me operational, also the idea is to start operating to see any hidden damage is floated with operability and perform its repair on time.
The model of engine of this transport uses a timing belt, so the school was asked to schedule this service during the school vacations in December so they can raise funds for the purchase of the kit and being on school vacations does not affect the operation of the route.
For now that's all I can tell you about this repair and I have already made the purchases of all the supplies to do it, I promise next week I will show you the process of the service.
Grateful to @guiltyparties for trusting me for the execution of this work for the school of special children of Revenga.
The photos are my property taken with the Infinix Hot 10 i cell phone.
---
SPANISH
---
Saludos,
Queridos amigos hace unos días realice una inspección a un transporte escolar que @valueplan activará para la escuela de niños especiales de Revenga.
El transporte escolar dejo de operar un tiempo antes de la pandemia por falta de batería y hasta ahora es que la escuela con la ayuda de @valueplan pondrá de nuevo en funcionamiento.
El transporte estaba guardado en una zona de mucha humedad y muy incómodo para trabajar en ese lugar al momento de ir y encenderlo para probarlo y evaluar las fallas lo primero que me conseguí fue que lo dejaron estacionado con el freno de emergencia activado y por la humedad de la zona los frenos se trabaron, tocó desmontar las ruedas traseras y desgraduar las bandas de freno para liberar.
---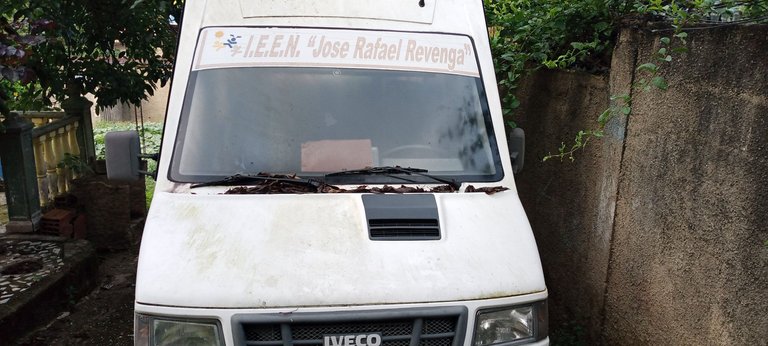 ---
El auto en líneas generales está bastante bien cuidado y en muy buenas condiciones generales, las fallas que pude observar a primera vista son las siguientes.
Los cauchos delanteros se están desgastando de manera irregular por falta de amortiguación en la parte delantera ya que los amortiguadores aparte de generar confort a los usuarios también se encargan de limitar el recorrido de la suspensión y estos están dañados lo que hacía que las ruedas abrieran y cerrarán mucho.
---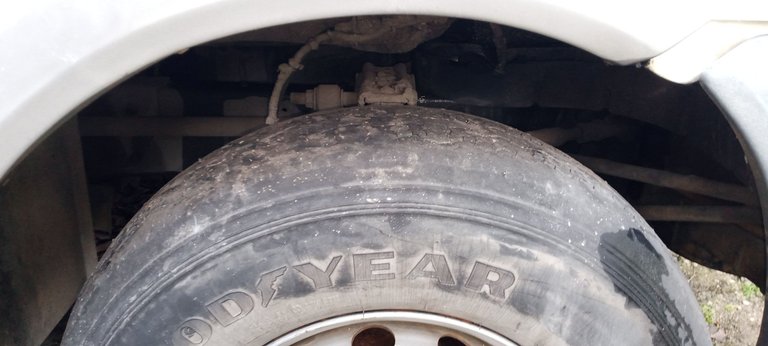 ---
Por otra parte se observo una fuga en el radiador quien es el que se encarga de la refrigeración del motor y una falla bastante delicada ya que con el mínimo descuido del chófer se puede consumir todo el líquido refrigerante y recalentar el motor lo que traería daños mayores, por eso al realizar el mantenimiento se desmontará y se llevará a realizar la reparación correspondiente.
---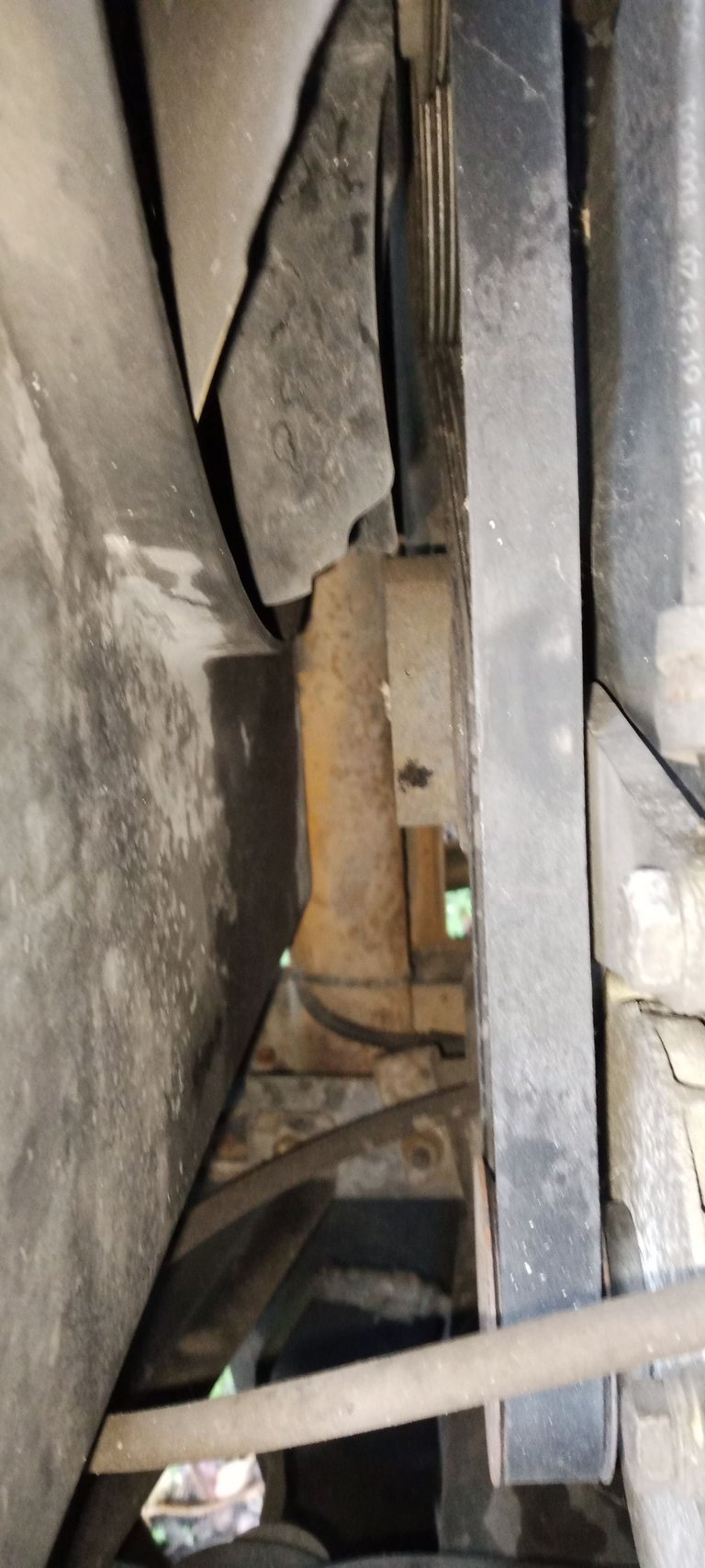 ---
Lo siguiente en la lista y para poder garantizar la operatividad del transporte es realizar un mantenimiento preventivo general, dónde se reemplazarán todos los fluidos y todos los filtros como son los de aire, aceite y combustible para hacer un inicio de labores con el mantenimiento en hora cero.
También se realizará un lavado y engrase general para evitar daños a futuro por la humedad del lugar donde está guardado.
---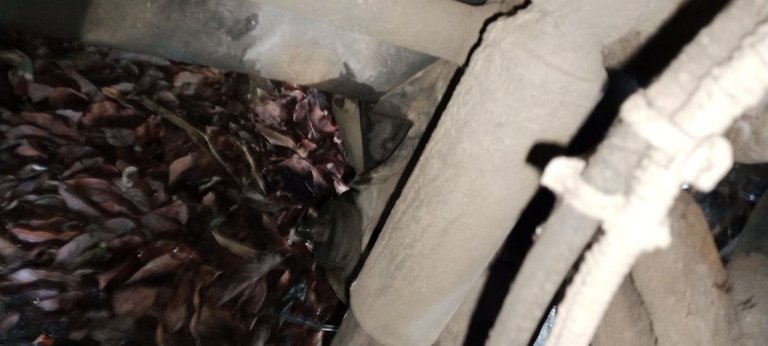 ---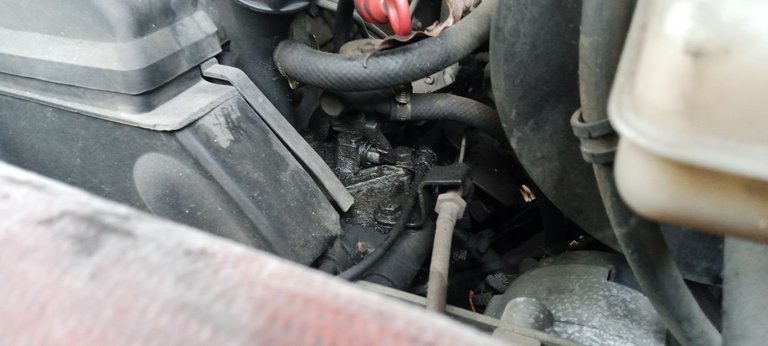 ---
Con este mantenimiento que se planea realizar el transporte puede operar con total confianza y así el mismo empezar a recaudar sus fondos para mantenerme operativo, también la idea es que empiece a operar para ver algún daño oculto se salga a flote con la operatividad y realizar su reparación a tiempo.
El modelo de motor de este transporte utiliza correa de distribución por lo que se le planteo a la escuela programar ese servicio en las vacaciones escolares de diciembre así les permite reunir los fondos para la compra del kit y al estar en vacaciones escolares no afecta con la operatividad de la ruta.
Ya por ahora es todo lo que les puedo contar de esta reparación ya realice las compras de todos los insumos para realizarla prometo la próxima semana mostrarles el proceso del servicio.
Agradecido con @guiltyparties por confiar en mí para la ejecución de está labor para la escuela de niños especiales de Revenga.
Las fotos son de mi propiedad tomadas con el celular Infinix Hot 10 i.
---
---