The Coffee Shop Scene, an Venezuelan and an Arab in Siria
Greetings,
Dear friends once again here to leave my participation in the #spillthebeans, a very interesting exercise to put our imagination to fly.
In this opportunity I am going to develop a story based on the second scenario of the proposed ones so let's go.
---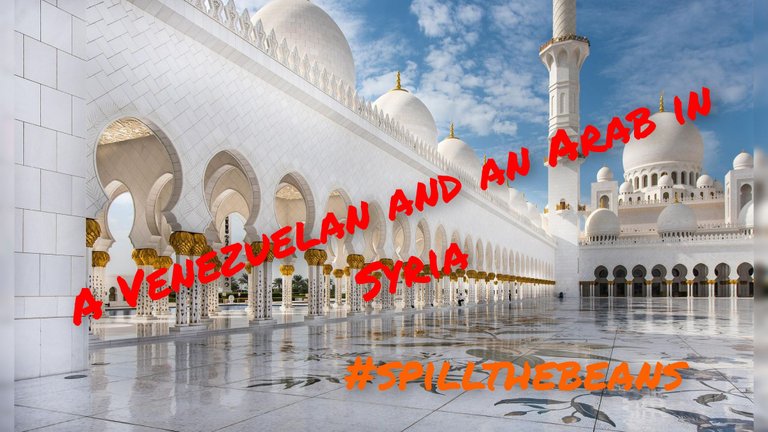 ---
In my country as in many others there are many foreign colonies, these mostly Asians and Arabs, usually the Arabs are more open socially and usually employ more people to work that are not of their origin.
Carlos, who was a Venezuelan boy of about 25 years old, worked for a long time for the owner of a chain of shoe stores, he climbed a lot with his good work and gradually gained much confidence with the family of the owners of the store, so much so that the children of the man liked to spend the afternoons with him since he took them to soccer and helped them with schoolwork and homework.
In repeated opportunities Carlos was invited to family vacations but they were always inside the country than going up to the beach or to the mountain, it was so much the confidence that they had to Carlos that the father of Nael (the Syrian boss of Carlos) got sick and they had to travel to Syria all the family because they thought the worst and they had to go all in case it could be the last embrace.
---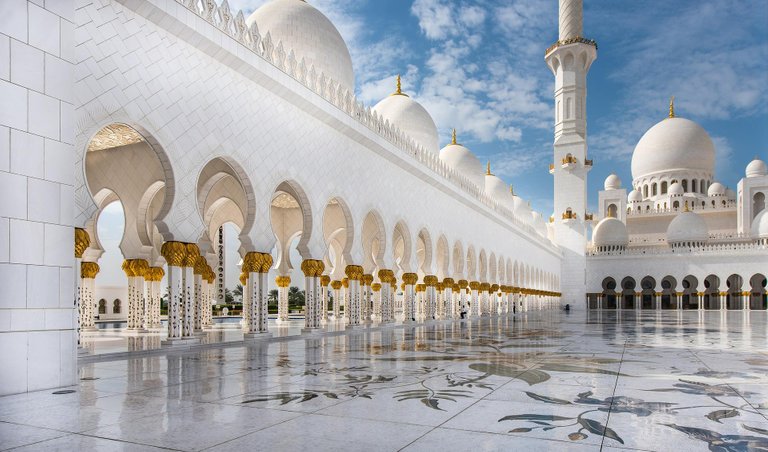 Sourse
---
Nael did not hesitate to invite Carlos to help him with his children while he was doing medical procedures with his father, Carlos was very happy to expedite his documents so as not to lose this opportunity. After 15 days, the day to leave for Syria arrived and everything was going smoothly.
Upon arrival to his homeland Nael introduced Carlos to his brothers and translated while they were together, and the next morning he had to meet with the children Senmer (Nael's eldest son) told him to go for a walk around the city and visit the mosques, Carlos agreed, they got dressed and went out like tourists to learn about the city and its cultures.
Carlos only knew three or four words in Arabic and Senmer didn't master the language either, sometimes he lacked conjugation in the sentences, but they still ventured, on their walk through the center of the city they decided to enter a coffee shop but it was not just any Starbucks type coffee they wanted to consume like a local.
---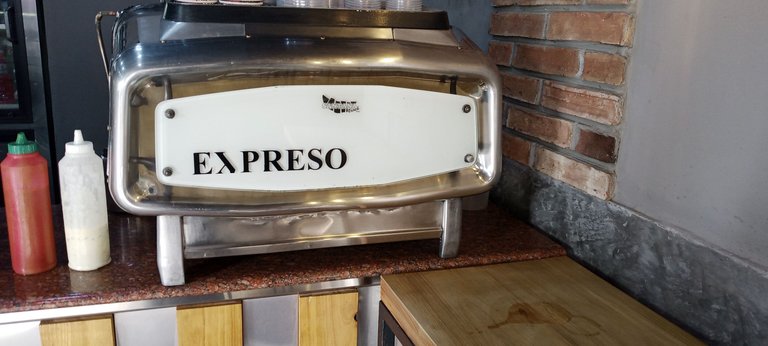 ---
It turns out that they enter a cafe where there was no foreigner only them and there was no reference image to order, both see each other's faces, between surprise, fright and even excited they are encouraged to make their queue to buy. Carlos as the adult is the one who is going to make the order, they see the preparation of the Turkish type coffee with sand and that was the one they were planning to order, at the right time that they are going to take the order Carlos is overcome with nerves and not wanting to look like a tourist he started to babble Arabic words in a crazy way.
At that moment all eyes were on him, his cold sweat began to fall down his face and suddenly a general laughter broke out since instead of ordering coffee he was offering his body and that of his companion to the owners of the place 🤣🤣🤣🤣. For this not to be taken in a bad way Senmer had to run to Carlos and start saying coffee in Arabic so they would understand.
Well thanks to Senmer they managed to dispatch the coffees, but as soon as they tasted it both spit, they had never tasted this coffee and in their mind they imagined something else, this caused displeasure in the place and both were expelled from the cafe.
They had no choice but to run out of the place and buy a water in another local 😜 already when they were on their way back home that pass the scare they did not stop laughing at their anecdote. When they arrived home Nael asked them where they were and they told them it was a whole afternoon of laughter at home that even the grandfather felt much better.
---
---
The days were over and the boys walked more around the city but they never set foot in a cafe again.
This was my story for the #spillthebeans I hope you like it and are encouraged to leave your share.
All names and story is from my imagination.
---
---