Anomalies 😱 Part II (TV Series) || FILM REVIEW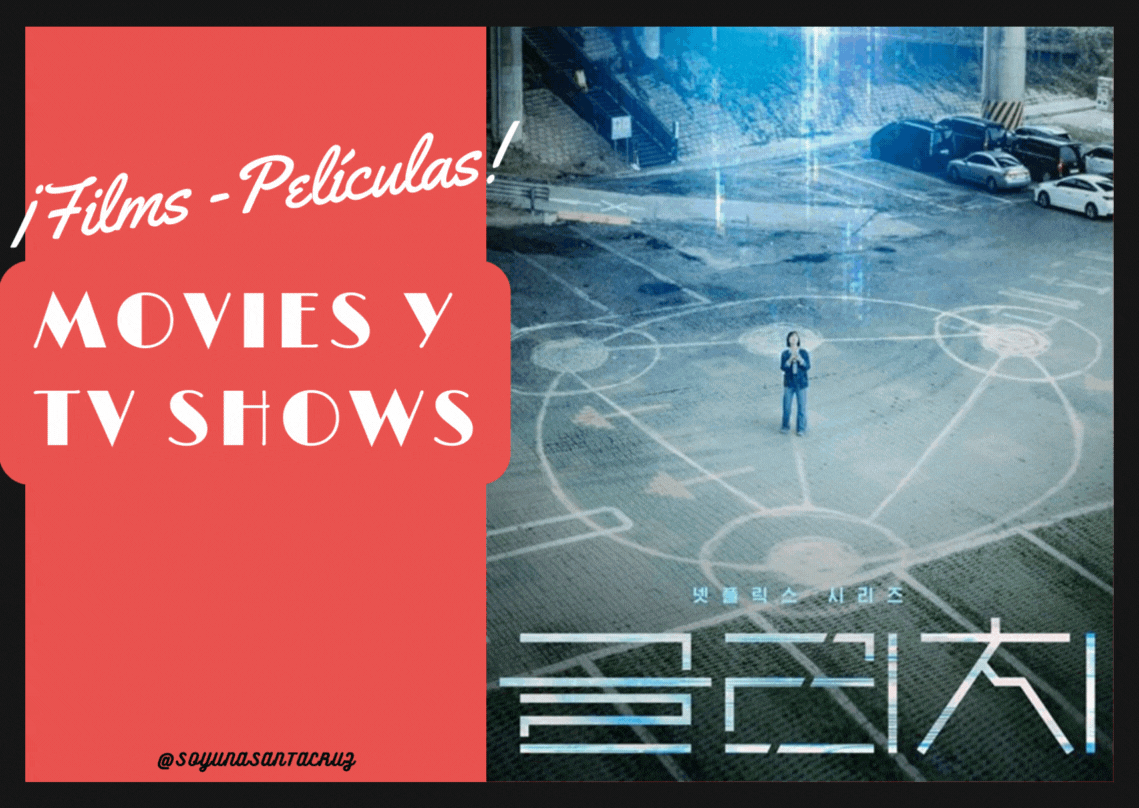 Image created by me with canva Source with resources from filmaffinity

---
Review
---
After suffering an alien abduction, Yi jo spends her life denying this fact under the appearance that it did not happen and tries to lead a normal life, with a stable job, plays sports and worries about learning new things; however, she keeps seeing strange things that remind her of aliens. With a stable relationship of 4 years of courtship and with plans to formalize a home, her life begins to collapse and ends her relationship, after that, her boyfriend disappears and begins a tireless search to know her whereabouts, learning of a conspiracy against her to kill her, which does not happen because she is the messiah of a cult and they are obsessed with the liberation that the aliens will give them.
Reseña
---
Después de sufrir una abducción extraterrestre, Yi jo pasa su vida negando este hecho bajo la apariencia de que no ocurrió e intenta llevar una vida normal, con un trabajo estable, hace deporte y se preocupa por aprender cosas nuevas; sin embargo, sigue viendo cosas extrañas que le recuerdan a los extraterrestres. Con una relación estable de 4 años de noviazgo y con proyectos de formalizar un hogar, empieza a colapsar su vida y termina su relación, después de eso, su novio se desaparece y comienza una búsqueda incansable por saber su paradero, enterándose de una conspiración en su contra para asesinarla, cosa que no ocurre porque ella es él mecías de una secta sin saberlo y están obsesionados con la liberación que les dará los extraterrestres.
---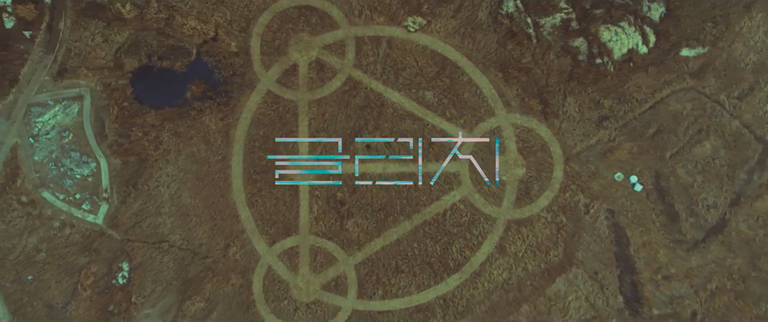 ---
A few days ago I made a review of the first part of this series coriana which is composed of 10 chapters the first part is the review of the first 6, Look at it carefully, I took me to memorize some names of the characters, wow they are difficult to associate sounds I learned the names of the main characters, friend of the protagonist is called bora, the boyfriend li shi gu, and the protagonist Yi jo. When I started watching the series I didn't know anything about it or its genre or what it was about, only the name and the image of the poster caught my attention, it was a surprise to learn that it had fiction, comedy, and I would say a bit of suspense.
Below I will narrate what were the most outstanding events and what it made me feel while watching it from the beginning, the story surprised me, there was no chapter that I could predict the events and I like that a lot, it kept me entertained from beginning to end and today I come to review the last part.
---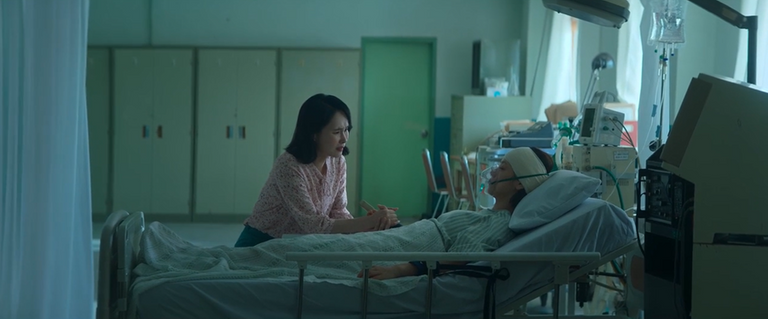 ---
Hace unos días realicé una reseña de la primera parte de esta serie coriana que está compuesta por 10 capítulos la primera parte es la reseña de los primeros 6, mirarla con atención, me llevo a poder memorizar algunos nombres de los personajes, vaya que son sonidos difíciles de asociar me aprendí los nombres de los personajes principales, amiga de la protagonista se llama bora, el novio li shi gu, y la protagonista Yi jo. Cuando comencé a ver la serie no conocía nada sobre ella ni su género ni de que trataba, solo me llamo la atención, el nombre y la imagen del póster, fue una sorpresa saber que tenía ficción, comedia, y yo diría que un poco de suspenso.
A continuación narraré los que fueron los acontecimientos más resaltantes y lo que me hizo sentir mientras la veía desde el principio, la historia me sorprendió, no hubo ningún capítulo que pudiera predecir los acontecimientos y eso me gusta mucho, me mantuvo entretenida de principio a fin y hoy vengo a reseñar la última parte.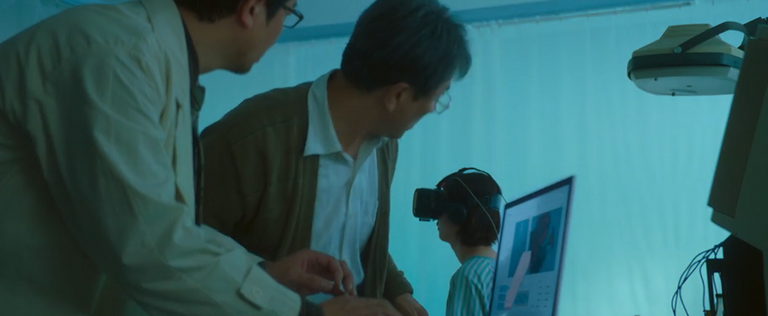 ---
Yi Jo who is the main character and her best friend Bora met in high school when they were still girls, both were accomplices of adventures, but after the kidnapping of Yi Jo by aliens they separated in anger and years later when they were adults they met again, together they undertook adventures to discover the mystery behind a religious sect getting into trouble on their way, these characters are as different in their personality as in their personal presentation, on the one hand, on the one hand, this yi jo who is serene, disciplined, educated and very formal like the people of the Asian continent and on the other Bora who is a social misfit, she dresses in a rocker way, with loose tousled hair and colorful clothes and lives with freedom to do what she wants, she gets her income through the internet by her blog and YouTube account during the whole series you can see how they defend each other, protect and take care of each other and that is one of the nicest messages I could perceive.
These two girls are always in danger forming a group of friends, all interested in the search for UFOs and extraterrestrial contact, on the other hand, there is a lot of understanding around the main character, her father spoils her and cares for her as well as all her friends and new acquaintances. Yi Jo was not the only one or the first to be abducted by aliens, before her there was another person who is the creator of a new religion that leads its members to mass suicide.
☢️ Spoiler alert if you want you can skip to the next paragraph. Yi jo who is the protagonist, for wanting to discover the truth is kidnapped in this case by people and subjected to mental torture that pressures her to remember her experience when she had contact with the aliens; At the point of operating on her head to remove an alleged chip that the aliens had inserted, is when her life is in danger and ceases to be the messiah, because the owner of the sect does not want to lose power and decides to kill her sacrificing her existence to make her a true martyr, actually I do not want to make more spolier of this series the end is light and fun based on fiction.
---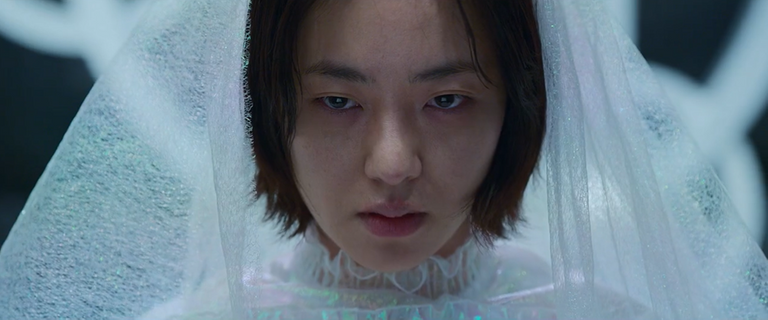 ---
Yi jo que es la protagonista y su mejor amiga bora se conocieron en la secundaria cuando aún eran niñas, ambas fueron cómplices de aventuras, pero después del secuestro de yi jo por los extraterrestres se separaron enojadas y años más tarde cuando ya eran adultas se reencontraron, juntas emprendieron aventuras para descubrir el misterio detrás de una secta religiosa metiéndose en problemas a su paso, estos personajes son tan diferentes en su personalidad como en su presentación personal, por un lado, esta yi jo que es serena, disciplinada, educada y muy formal como las personas del continente asiático y por el otro Bora que es una desadactada social, se viste de forma rokera, con el cabello suelto despeinado y tenido de colores y vive con libertad de hacer los que quiere, consigue sus ingresos a través de internet por su cuenta de blog y YouTube durante toda la serie se pueden ver como se defienden una a la otra, se protegen y se cuidan y ese es uno de los mensajes más lindos que pude percibir.
Estas dos chicas siempre están en peligro formando un grupo de amigos, todos interesados en la búsqueda de ovnis y de contacto extraterrestre, por otra parte, hay mucha comprensión alrededor de la protagonista, su padre la consiente y se preocupa por ella, así como todos sus amigos y recién conocidos. Yi jo no fue la única ni la primera en ser secuestrada por los extraterrestres antes de ella había otra persona quien es la creadora de una nueva religión que lleva a sus integrantes al suicidio masivo.
☢️ Atención de Spoiler si quieres puedes pasar al siguiente párrafo. Yi jo que es la protagonista, por querer descubrir la verdad es secuestrada en este caso por personas y sometida a torturas mentales que la presionan a recordar su experiencia cuando tuvo contacto con los extraterrestres; al punto de operarle la cabeza para sacarle un supuesto chip que le habían insertado los alienígenas, es cuando su vida está en peligro y deja de ser el mesías, pues el dueño de la secta no quiere perder el poder y decide asesinarla sacrificando su existencia para hacerla una verdadera mártir, en realidad no quiero hacer más spolier de esta serie el final es ligero y divertido basado en la ficción.
---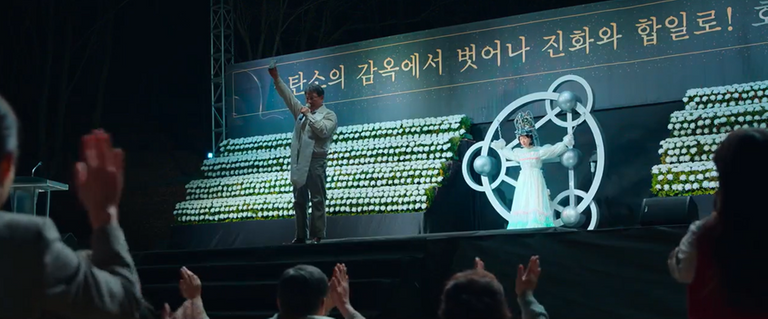 ---
Opinion
---
The story always presents comedy, suspense, fiction, and some drama, the good thing is that it kept motivated and with expectation.
The way they exaggerated the religious fanatic characters by showing them as ridiculous with a sarcastic and humorous sense of humor, gave me the impression that they were somehow looking for the viewer to make an introspection of their behavior before their beliefs.
Friendship is not criticized, it is supported and treated with kindness, this is the main plot of the series, I liked it and I recommend it for any age.
---
Opinión
---
Durante la historia siempre está presente la comedia, el suspenso, la ficción y algo de drama, lo bueno es que mantuvo motivada y con expectativa.
Por la forma como exageraban los personajes fanáticos religiosos al mostrarlos ridículos con un sentido de humor sarcástico y chistoso, me dio la impresión que buscaban de alguna forma que el espectador hiciera una introspección de su propio comportamiento antes las creencias.
La amistad no se critica, se apoya y se trata con amabilidad, esta es la trama principal de la serie, me gusto y la recomiendo para cualquier edad.
---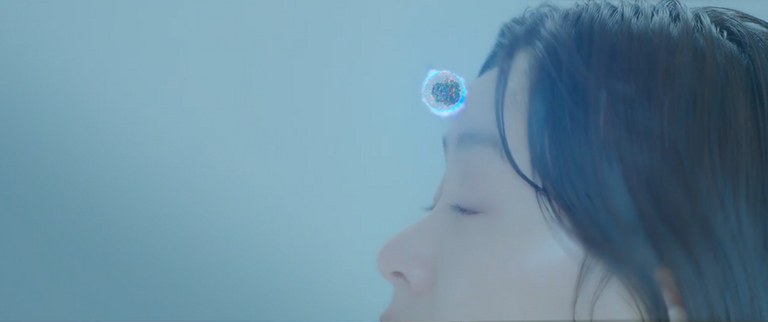 | Technical Details | Detalles técnicos |
| --- | --- |
| ☢️ Rated: PG-13 | ☢️ Clasificación: PG-13 |
| 🎭 Genre: TV series. Science fiction. Comedy. Intrigue. Extraterrestrials | 🎭 Género: Serie de TV. Ciencia ficción. Comedia. Intriga. Extraterrestres |
| Original language: English | Idioma original: Inglés |
| 🎥 Director: Roh Deok | 🎥 Director:Roh Deok |
| 📅 Release date: 2022 | 📅 Fecha de estreno: 2022 |
| 🎬 Running time: 60 min. | 🎬 Duración: 60 min. |
| ✍️ My score: 7 to 10 | ✍️ Mi puntaje: 7 de 10 |
---
Trailer Subtitulado en Español
---
---
Credits - Créditos
---
The English translation was done with Deepl Translator.
Images without source are screenshots from the movie. - Las imágenes sin fuente son capturas de pantalla de la película.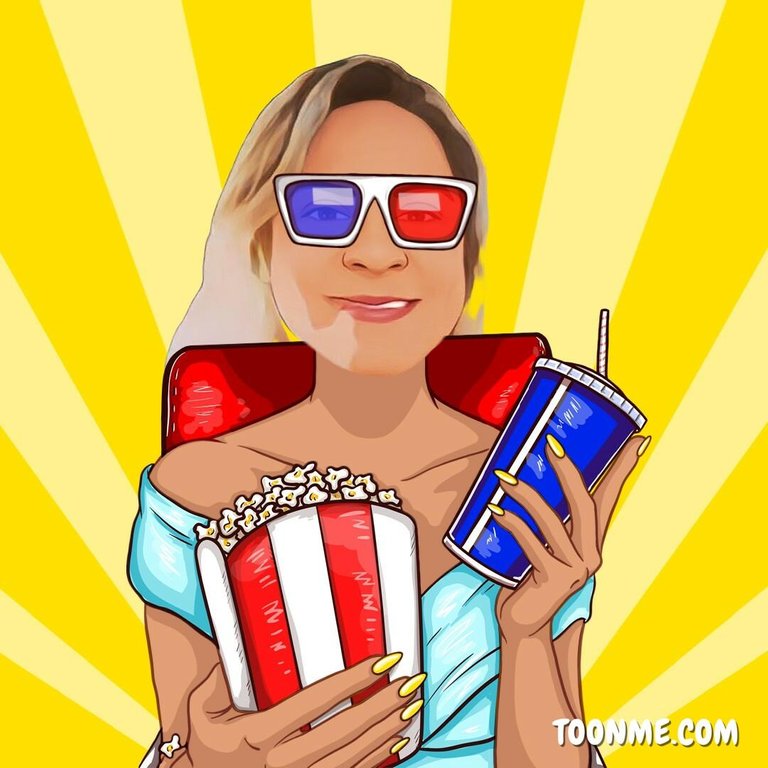 ¡May your dreams of prosperity come true! ¡Que tus sueños de prosperidad se vuelvan realidad!
¡Hi Hivers! If you want to tell me something, give me some advice or just say hello, you can leave me a comment that I will gladly answer you, @soyunasantacruz.
Thank you for your visit and support 💐
¡Hola Hivers! Si quieres decirme algo, darme un consejo o simplemente saludar, puedes dejarme un comentario que con gusto te responderé, @soyunasantacruz.
Gracias por tu visita y apoyo💐

---
---