Coffee between hivers

Happy day, receive from me a greeting as fresh as the morning and rich with a good coffee.
Coffee is part of my life since I can remember, they say that it is not good to give coffee to children, but in my family, they have ignored that and all children wake us up with a good coffee with milk or guayoyo as they say in my land that is clear coffee, over the years coffee has become more relevant in my personal and social life, now I use the excuse to meet with friends to have a coffee, I feel it is the best combination to enjoy the time.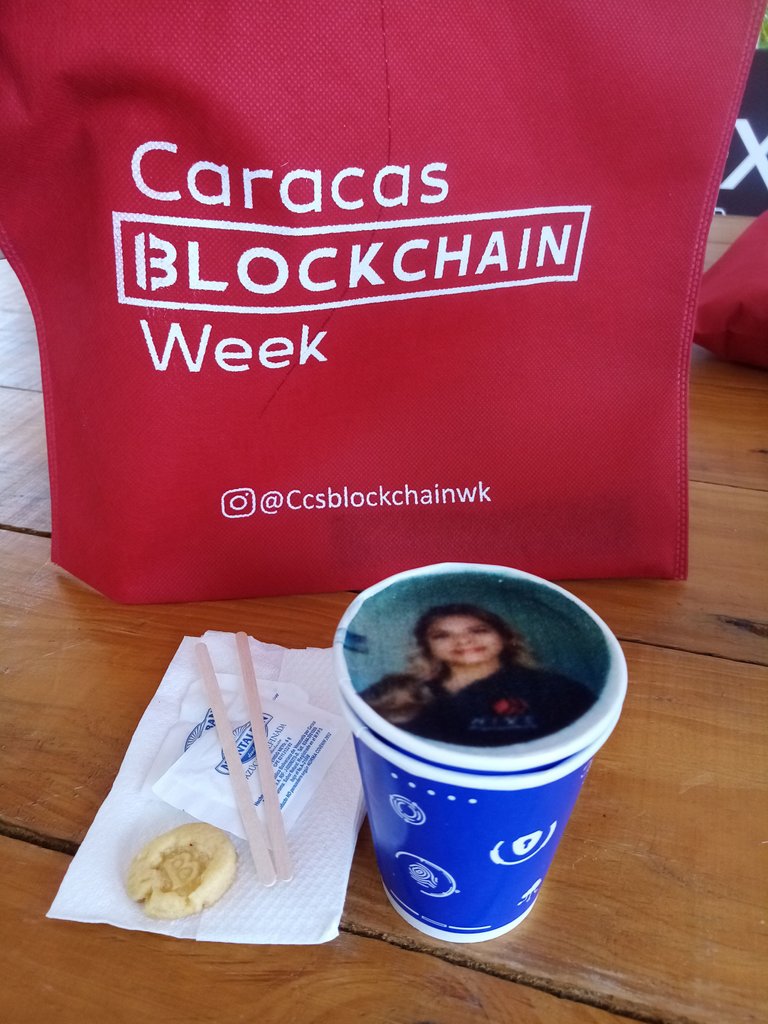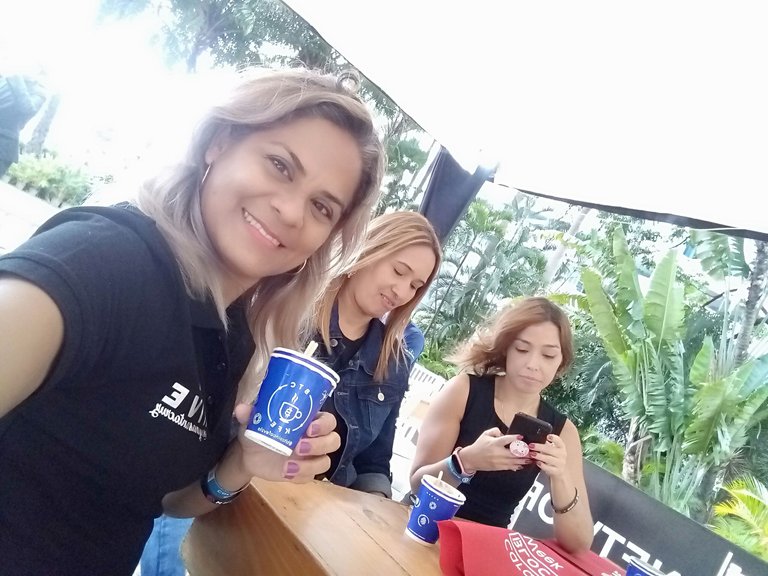 This week I was able to participate in the Caracas Blockchain week in Venezuela and in which Hive had an important participation, I had not spent much time after arriving when I noticed that there was an enterprise called Bitcoin coffee and not just any coffee, this was super special because you could print a photo in its foam, I immediately said I want that coffee, I was in the company of @yolimarag and @jomarbym and all excited we went to ask the details to buy the coffee.
The amounts varied depending on the type of coffee and printing, I chose the most expensive because when it comes to coffee I did not limit myself, mine had chocolate plus the printing of the image with a cost of $ 4, the process was as follows, I sent a photo of me to the people of @bitcoincafe in this image appeared with my shirt and hive logo, they passed that photo to a printer and ready, the coffee comes out with my photo. What a thrill to drink me 😂🤣!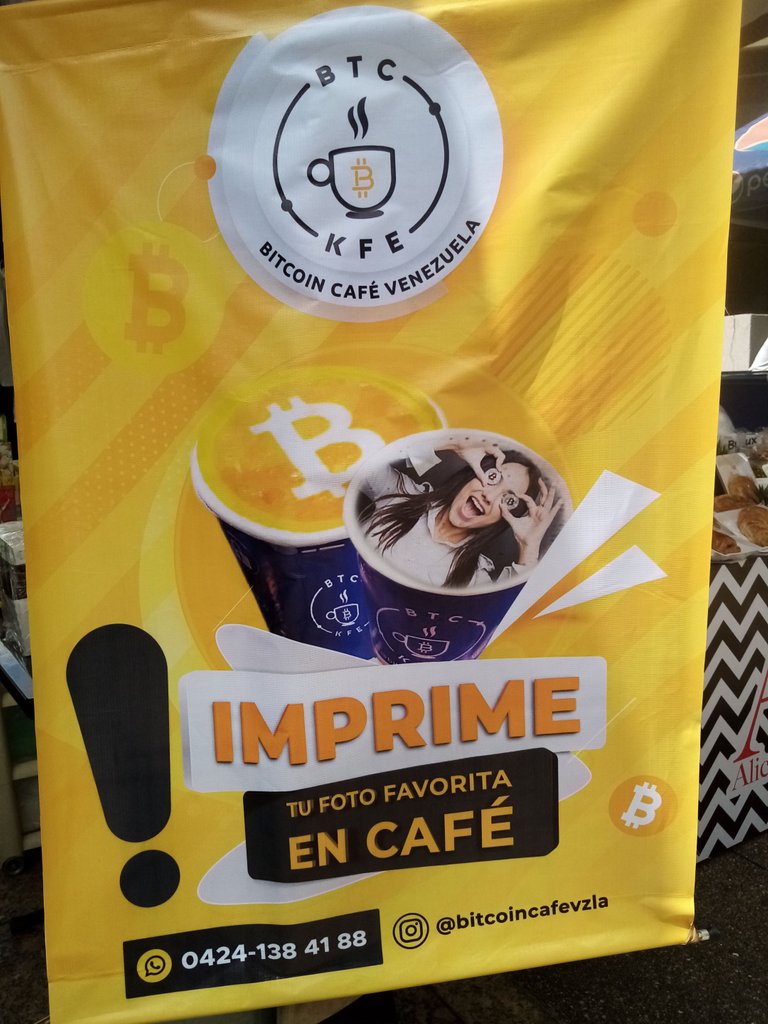 I don't like cold coffee, but it was obvious that on this occasion it would get cold, as the number of photos I took was not normal, I took a thousand to use a few in this post. We laughed a lot and it was a coffee between hivers, the first I've had with people from the community, so it was a very emotional coffee.
After the laughs and photos, it was time to taste the coffee, and to be honest, it wasn't what I expected. It didn't taste like coffee and it was more like painted water, 🥺😔 a bit disappointing the taste, but well the emotion of being in that place, with other hivers and visualizing a coffee with my printed photo compensates for it a bit.
@yolimarag didn't finish her coffee so she decided to give it to me and I gladly accepted, hers was supposed to be coffee with milk and it came out at 3 $ mine as I mentioned before was with chocolate, when I tasted hers it tasted the same as mine 😒😏🤣 these are things that happen.
As I write this post I smiled remembering that moment, I hope to come back soon to tell about the importance of coffee in my life. Thank you for joining me in this experience until next time.
---
---