After many years they finally made another good Predator movie!

Greetings CineTV community and movie lovers, I hope everyone is having a great time, today I want to share with you my opinion about the movie Prey, which is the most recent entry in the Predator film series.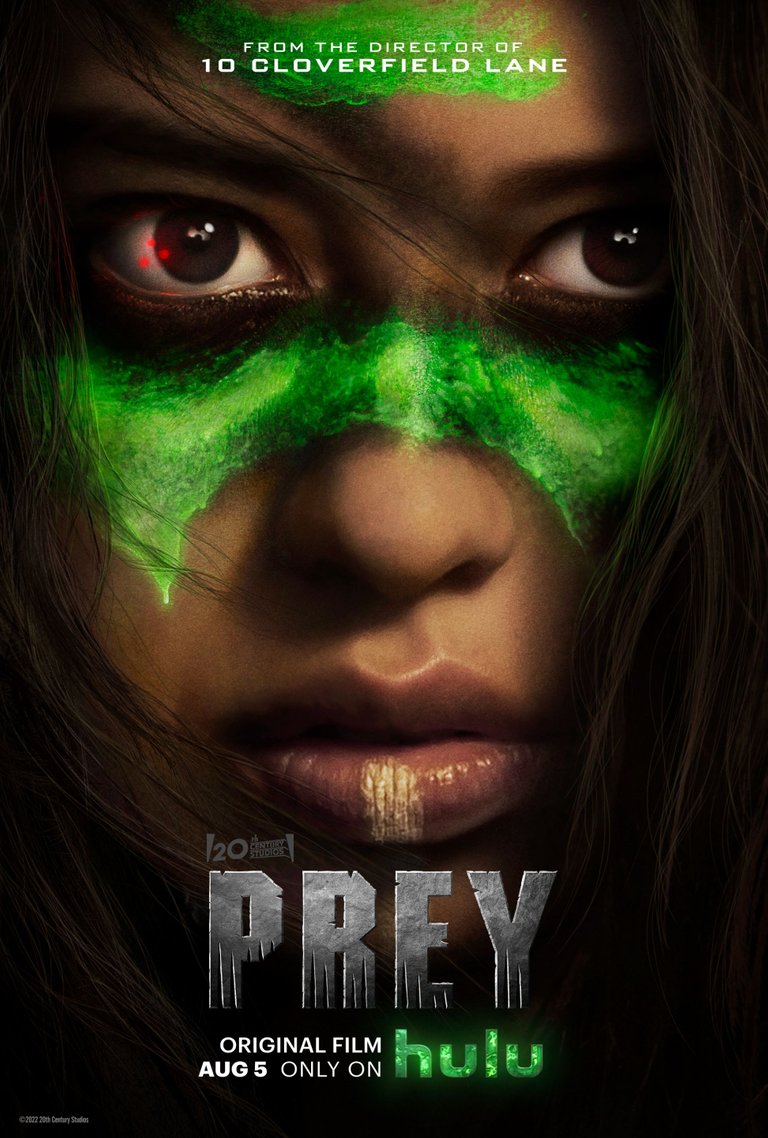 Source
This review does not contain Spoilers
First of all I have to admit that when the production of this movie was announced, I thought it was going to be another disaster due to the disappointing sequels that this franchise has had over the course of the years, however when I saw the trailers my perspective changed and I began to have some faith in this project, because it seemed that this time its creators were trying to do something interesting and different.
So what is this movie about? Well it basically tells us the story of the first visit of a Predator to a Comanche territory some centuries ago and how an aboriginal young woman, tries to show her worth as a hunter to then face this mythical creature.
---
The positive
I have to say that one of the aspects that I liked the most about this movie, is the place and the time perdiod were its creators choose to set the story, because I have never liked the concept of setting the Predator films in the middle of a populated city, for me that just takes away the whole mysterious aura that surrounds this character.
As for the development of the adventure of this young female warrior, I think it was mostly well handled, especially because she is not one of those character who does everything with perfect results, in fact we see her failing and striving hard to overcome many obstacles within the whole course of film, so I really like this aspect about her story.
Regarding the action scenes, I think most of them are quite well executed to fulfill and convey that sense of adventure and danger, also the photography direction of the film has some remarkable sequences and shots that show us beautiful and captivating landscapes.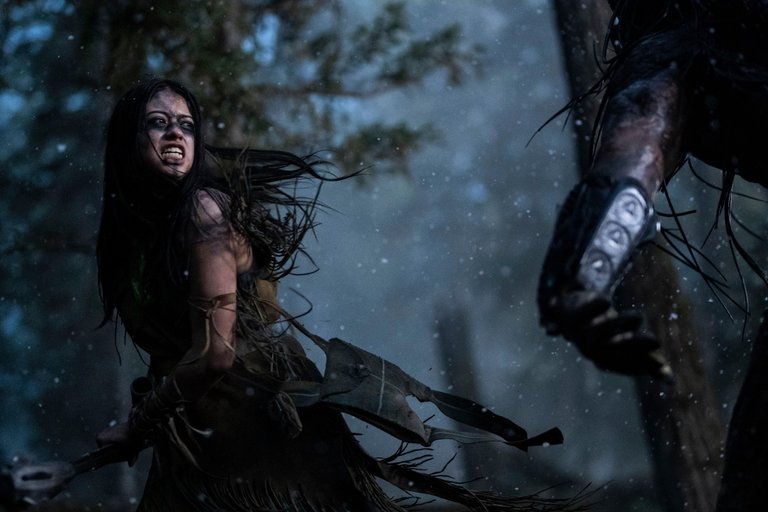 Source
The negative
Now talking about the aspects that were not so good, I consider that the representation of a tribe from the Comanche culture was superficially addressed, what I mean is that the film does not explore their customs and traditions in a truly meaningful way, if the creators would have better developed this aspect of the movie, its plot would have been more interesting to me, I also think that there are some characters that should had more presence in the overall story, because most of them have pretty basic roles.
Last but not least is something that did not entirely convinced me, this new Predator takes much more damage than any other we have seen in the series before and he barely shows any signs of exhaustion during the whole course of the film, I understand its creators wanted to represent him as a very powerful and imposing creature, but his ability to withstand and survive to so many serious injuries as if they were simple scratches, was something that at least for me seemed a little exaggerated.
---
Conclusions
I think that Prey is a solid movie and what the franchise needed since long time ago, the journey of this young woman to become a warrior is very entertaining and mostly well founded, as a fan of the original film I definitely recommend you to watch this movie if you have not done it yet.
Well, now I would like to know how was Prey for you? and what is your favorite movie in this franchise? I will be gladly reading your comments.
---
---