One of the most beautiful animated movies I have seen in recent years!
Greetings CineTV community and movie lovers, I hope everyone is having a great time, today I want to share with you my opinion about the movie Klaus, which is an animated film that I had the opportunity to recently watch, thanks to a friend's recommendation.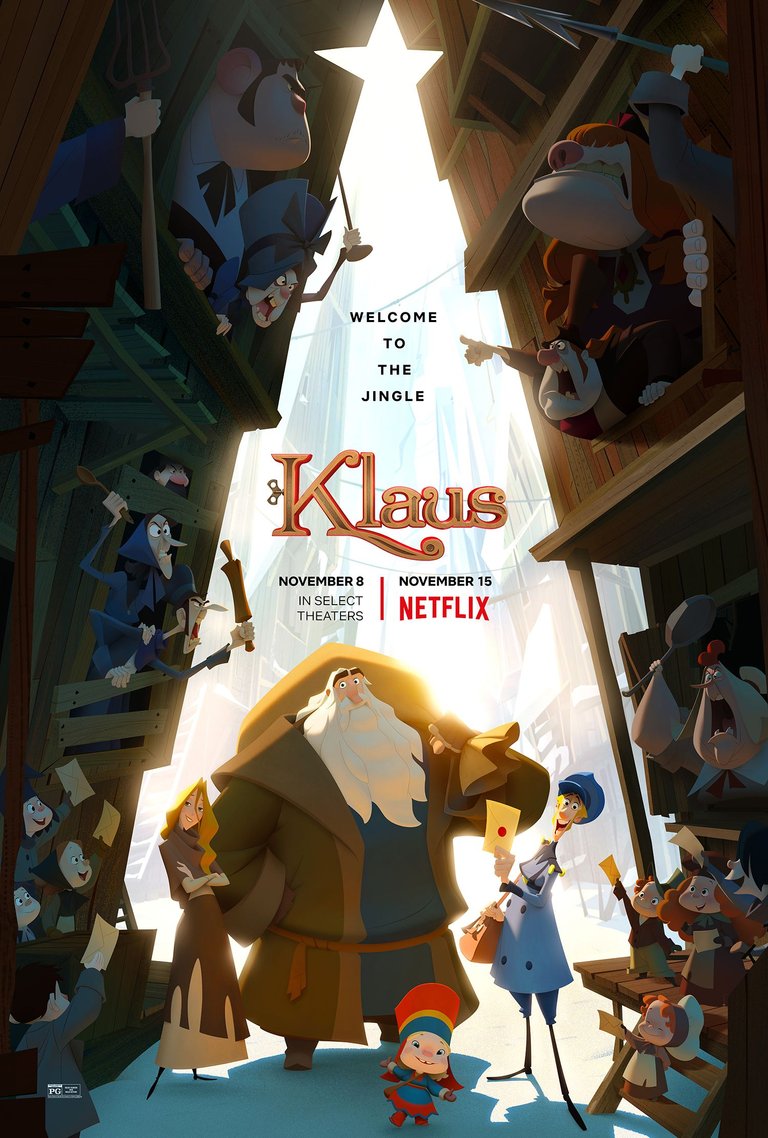 Source
This review does not contain Spoilers
Klaus tells us the story of Jesper, who is a lazy young man used to a life full of luxuries and known for being the worst performing student of the postal academy, because of that his father decides to assign him a job sending him to the town of Smeerenburg, a place located on a frozen island on the Arctic Circle, where people are not very happy or friendly, so Jesper will have to figure out how to fulfill his duty and get out of that place as soon as possible.
The first thing I would like to highlight about this movie is its visual style, cause I think it is great and very distinctive, thanks to the fact that it takes advantage of traditional hand-drawn techniques, combined with some subtle touches of CGI, to deliver a really appealing visual experience, in fact I think that the film has many frames that could be used to make spectacular wallpapers.
As for the characters, I have to say that beyond their splendid designs, they all have unique characteristics that manage to transmit a lot to the construction of the whole story, leaving us moments that manage to touch our heartstrings and evoke all kinds of feelings.
Each one of them has very defined motivations and well developments arcs within the whole story, displaying different personalities and attitudes to teach something meaningful to us as viewers, in a natural and organic way to make us easily connect with several of them.
---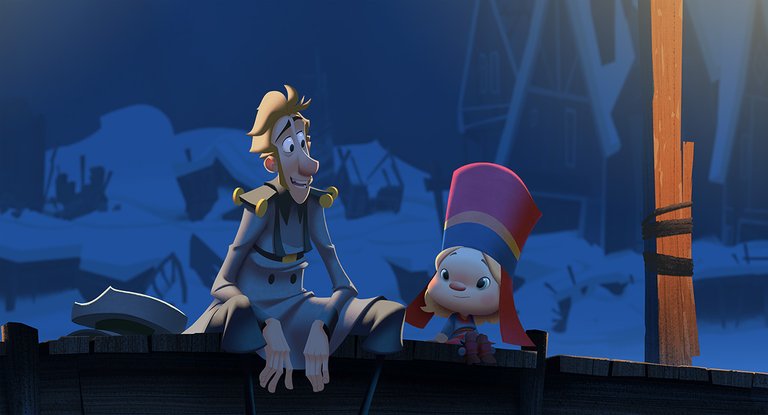 Source
Another aspect that I want to highlight is the soundtrack of the movie, because it has melodies that really manage to infuse all that heartwarming emotions from Christmas holidays and at the same time, they serve to impeccably complement the rhythm of the story. It should also be mentioned that this film tells the origin story of Santa Claus in a very unique and interesting way, making this ancient legend feel even more believable.
I found very interesting that although it is a family friendly movie, it does not fall into the typical infantilization that we often see in these kind of productions, therefore I believe that any adult can enjoy this film even more than a child, because it has very well thought situations, the sense of humor that it handles is universal and has reflective moments that do not fall into melodrama, in fact I think it is very well balanced in all its storytelling departments.
Conclusions
This work of art from animation pays a wonderful tribute to such a beautiful time as Christmas, because it really manages to immerse us in a carousel of feelings and emotions very authentic, I consider it to be one of the most captivating animated films I've seen in recent years, because it uses very well all the resources already known in this kind of films, to show us how important the human sensitivity, union, collaboration, love and friendship are in our lives, so if I had to give it a rating it would be a solid 9 out of 10.
---
Now I would like to know if you have watched Klaus and if you did, what do you guys think about this movie? I will be gladly reading your comments.
---
---