Puss in Boots: The Last Wish (Review) | A wonderful surprise by Dreamworks Animation

Over the years I have noticed how some animation studios have lowered the narrative quality of their productions, giving me the impression that companies no longer care so much about creating meaningful stories in this media, however from time to time there are some interesting surprises as it is the case of Puss in Boots: The Last Wish, so today dear CineTV community I bring to you my brief opinion on this movie that I have recently watched.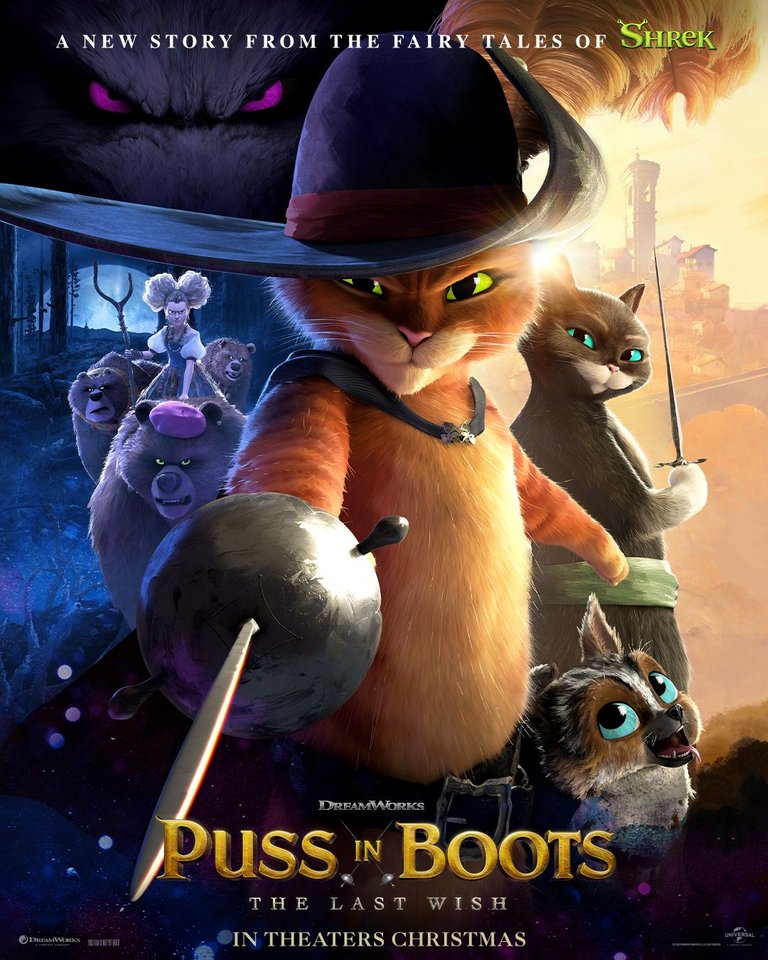 Source
To begin with I will tell you a little of what the plot is about, in this new adventure Puss discovers that he has used eight of his nine lives, so he begins to be afraid of dying, especially after he is chased by an apparent bounty hunter who is really intimidating, this causes him to lose confidence in himself, deciding to abandon his life full of dangerous adventures, to take refuge in the home of a lady who lives with many cats, however in that place he finds out that there exist a wishing star, so he embarks on a journey to find it and to recover all his lives.
The first thing that caught my attention about this movie, was the change in design and animation style, which looks a little more cartoonish and somehow seems to mimic the movie Spider-Man: Into the Spider-Verse with it fewer frames per second that resemble a comicbook, it also has action scenes that reminded me to the ones from several Japanese anime shows for the way they look, so the whole aesthetics of the film in my opinion looks pretty great.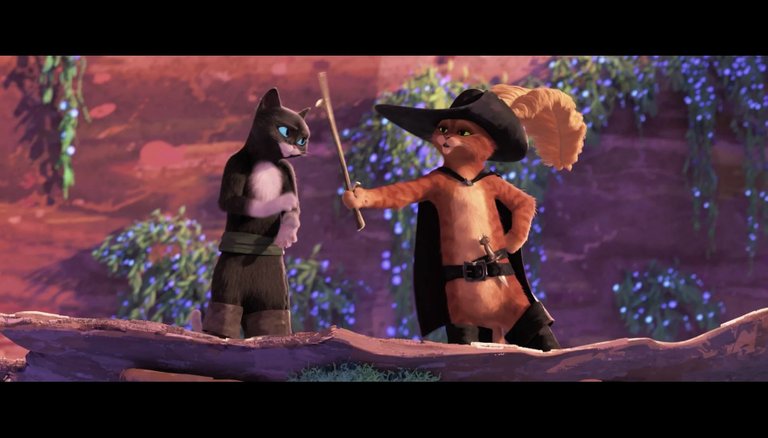 Source
Moving on to talk about the characters, I have to tell you that Perrito (little dog) has a very endearing personality, in fact there is a scene that I found particularly touching which takes place under a tree at night, which reminded me of the times when my pet has tried to bring me comfort when I'm a little sad, continuing with the others, I really liked the development of the relationship between Puss and Kitty, with the whole issue about trusting each other and what they really want for their lives. On the other hand, the Wolf is one of the most interesting antagonists I've seen lately in this kind of animations, because of his seriousness and all the mystery built around his true identity, all those elements together with the theme of depression and existential crisis that Puss goes through are really well done to me.
I also thought it was really good how the movie took advantage of the nostalgia factor with characters and small scenes from previous films of the franchise, the truth is that for having been released many years after the first Puss film, the writers and the director did a fantastic job, not only keeping the personality of the protagonists but also with the details that characterize the universe of Shrek, as the mature humor and the world full of references to other fairy tales, specially regarding characters and mystical objects, plus the story has a really interesting message about finding a purpose and reasons to live.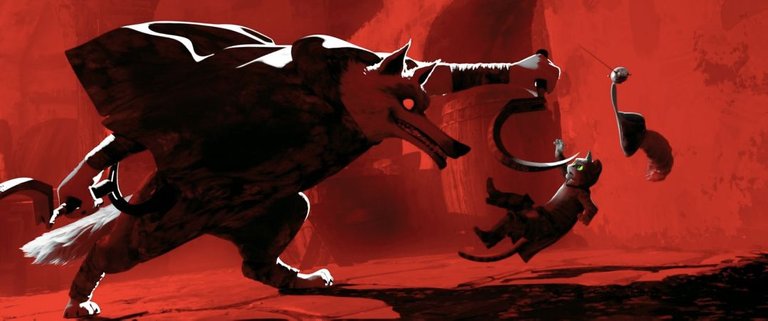 Source
In conclusion I think this sequel is a pretty solid and fresh comeback for such a charismatic character, that even without the company of Shrek and Donkey shows that he has enough personality to fill the screen, thanks to the always energetic and charming voice of Antonio Banderas, to entertain us with a fun adventure full of drama, action, comedy and even a few frightening moments that manages to catch people of all ages, as I think all this kind of movies should always be.
Thanks for stopping by to read and support my post 👋😄
---
---