Newbies Task 5 -Tribal Tokens, Tipping and Use of BeeSwap for conversion using Hive Keychain Dapps
Hello everyone and welcome to the Fifth task of our Newbies initiative programme.
Having been thought about Tribal Tokens, Tipping, Mining Tokens and Hive Engine, let's get down to answering the questions...
Stay tuned... Oh! It's not a radio😅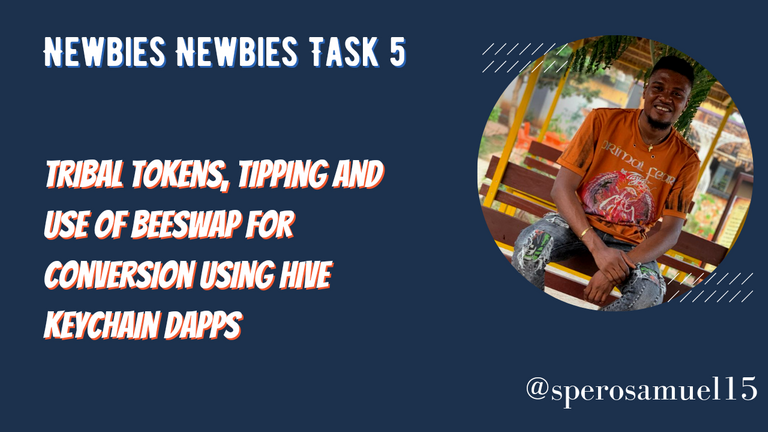 Designed using Canva

How is Swap.Hive different from Hive?
Well, it was my first time hearing about Swap.Hive since I joined Hive (I guess Newbies programme is just a programme of discoveries).
Swap.Hive is actually the same with Hive when it comes to value and worth but then for the purpose of Hive token transactions (buying and selling) using Hive Keychain as a medium, it works with Swap.Hive and not Liquid Hive.
That aside, Hive is the coin in blockchain while Swap.Hive is more like a clone of Hive.
We Powerup and do most activities on Hive with Hive and not Swap.Hive also.
You might be wondering why the 1.1Hive conversion won't give me the same 1.1 Swap.Hive if I said they were equal but wonder no more, the 0.25% transaction fee gulped up the rest and that's why I can still get something close to 1.1Swap.Hive but not exactly 1.1Swap.Hive.

Mention 2 examples of Tipping Tokens, and state 2 abuses of the service.
Alright.... I must say I've been seeing and receiving a lot of tips but then I was thinking it was reserved for the big men on Hive 😂, I didn't know I just needed a little to actually join the big men if that was what it was all about.....
Tipping tokens is just a generous act that involves you gifting these tokens to authors whose post are in line with the token you want to tip.
One beautiful thing about this particular tipping is that it doesn't even reduce the quantity of that token you have, so you literally did good which costs you nothing and sometimes even benefits you,
For instance the !LOH when tipped, the person receives the token and you also receive it too... Isn't that amazing?

LOLZ
I receive this a lot especially in my entries on the #Comedyopenmic Community.
Just like the name implies, it should be tipped to humourous and funny posts.
It is tipped using the command:
!LOLZ !LOL
Two Areas Of Abuse:
I feel it will be an abuse of this token when tipped to an author who just made a post in the Rants and Complaints Community...
Of course, for someone angry, there's no atom of fun exhibited in the post so, why tip the person LOLZ token when he or she is battling with tears🙄

Tipping yourself with another account of yours is also a form of abuse I think for this token.

HBITS
I immediately fell in love with this token when I saw it didn't require me to have a certain figure in store to issue out the command. It is free of charge 😃
It could be tipped with the following commands:
!HBIT !WUSANG


Of course, I rushed to my last post and practiced it immediately 😅
Two Areas of Abuse:
Unlike other tokens that you can give alongside others, this token will be abused when the command is given with other token commands and I don't think it will even go through.

It will also be an abuse when we try tipping the token to another author's post instead of just our own post or comment since the token Is specifically meant for us in person... I don't know the reason though.

Convert 1.1 Hive to Swap.Hive, and convert it back to Hive.
For the answer to this particular question, you can journey with me as I won't just be answering them but also teaching you how to do that when you follow the procedures I'll outline.
You've got Hive Keychain Dapps already I guess, Just lauch the app.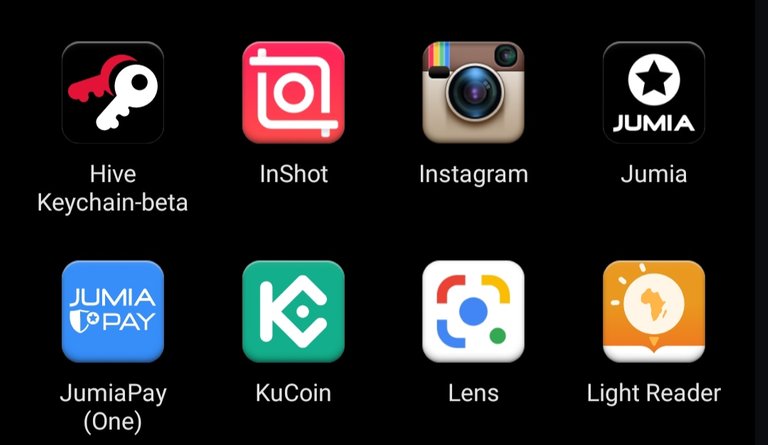 Then click on the three arrows at the top right area and you'll see a display containing the browser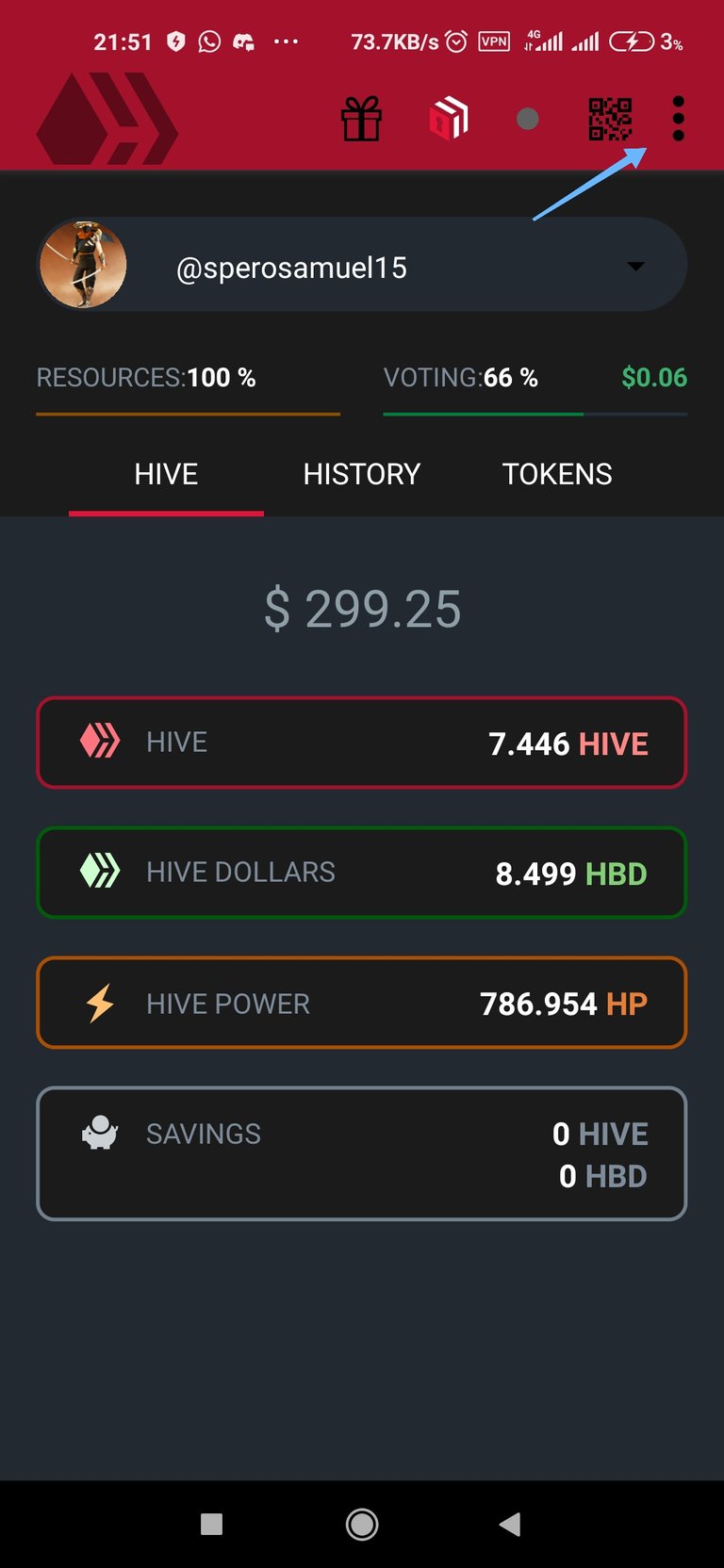 Click on that browser and the page here will show up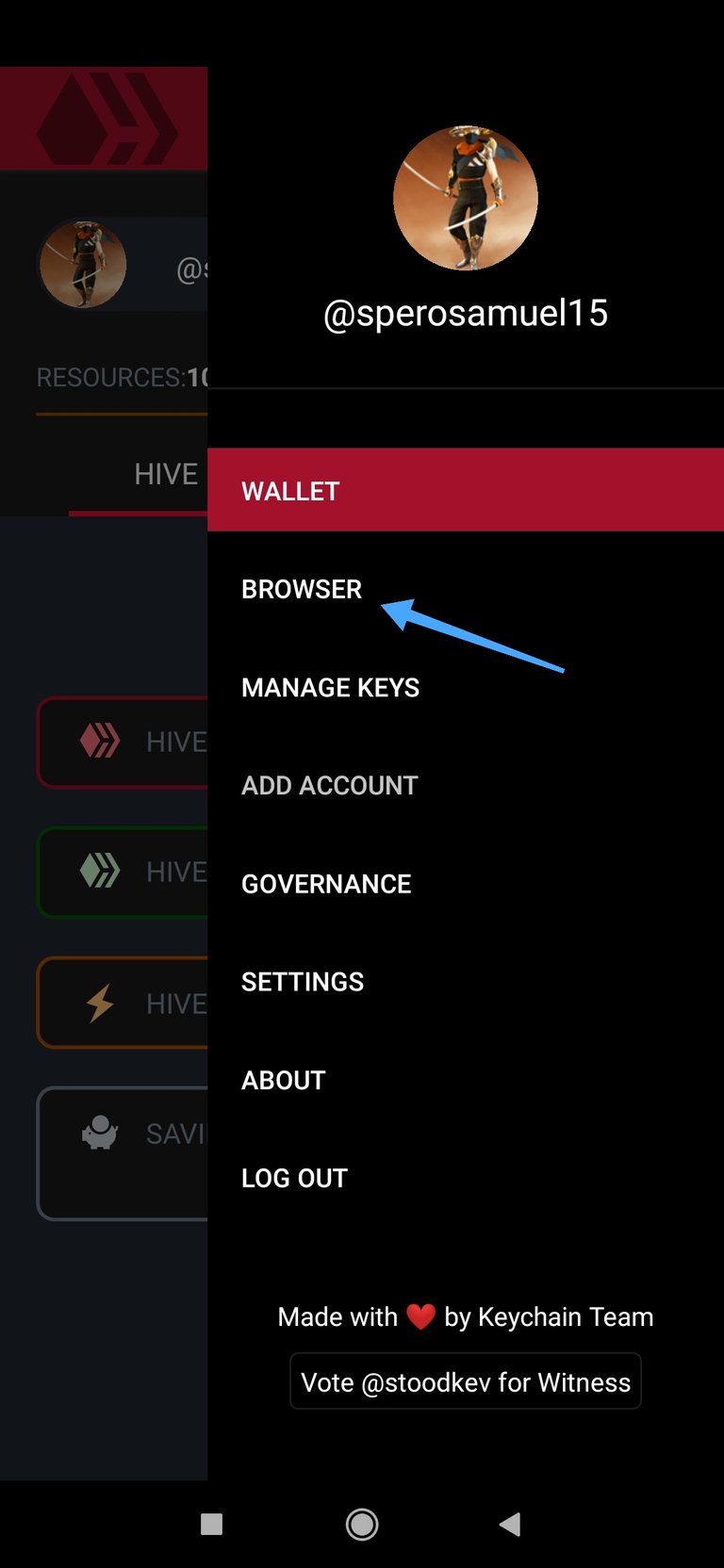 The search box above contains a space you can access any website from....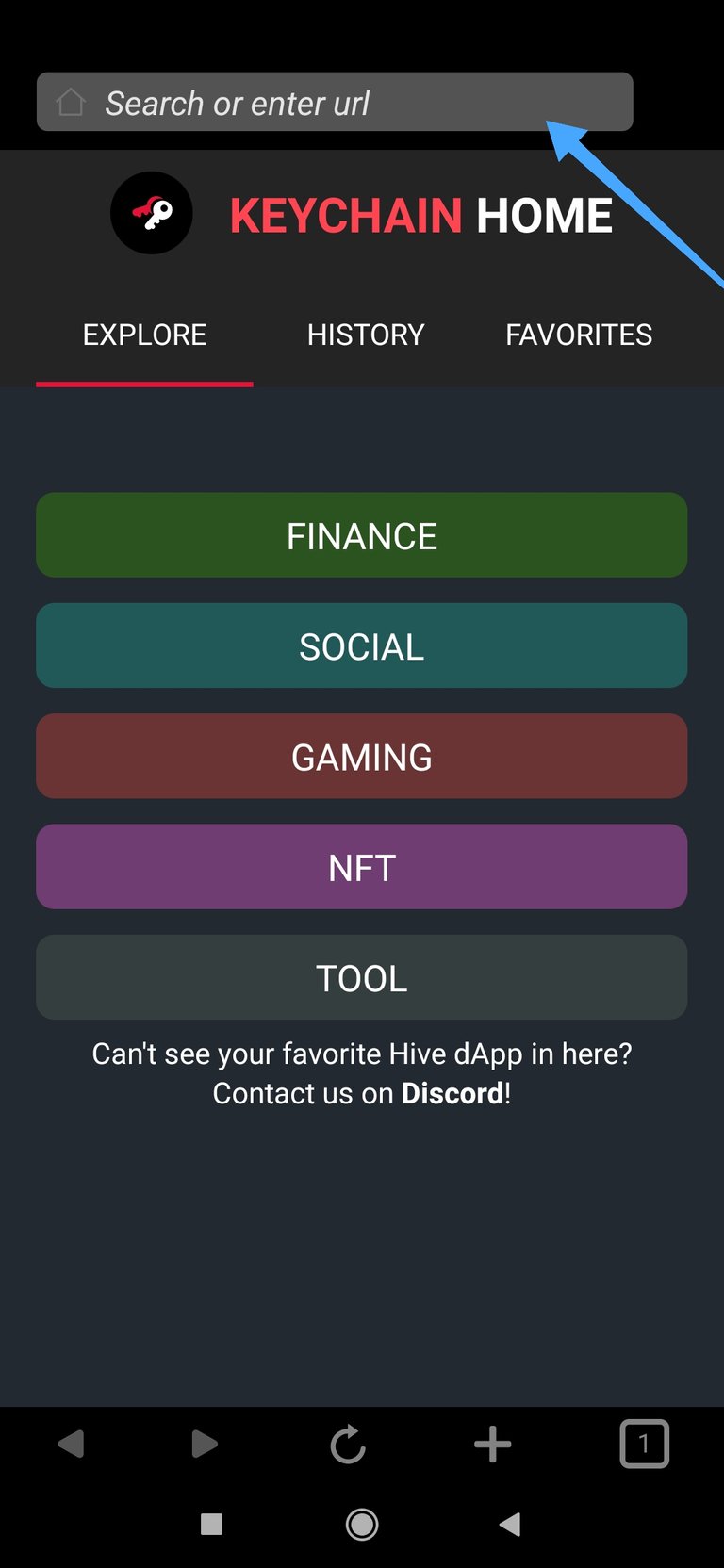 Then key in beeswap.dcity.io/convert in the search option.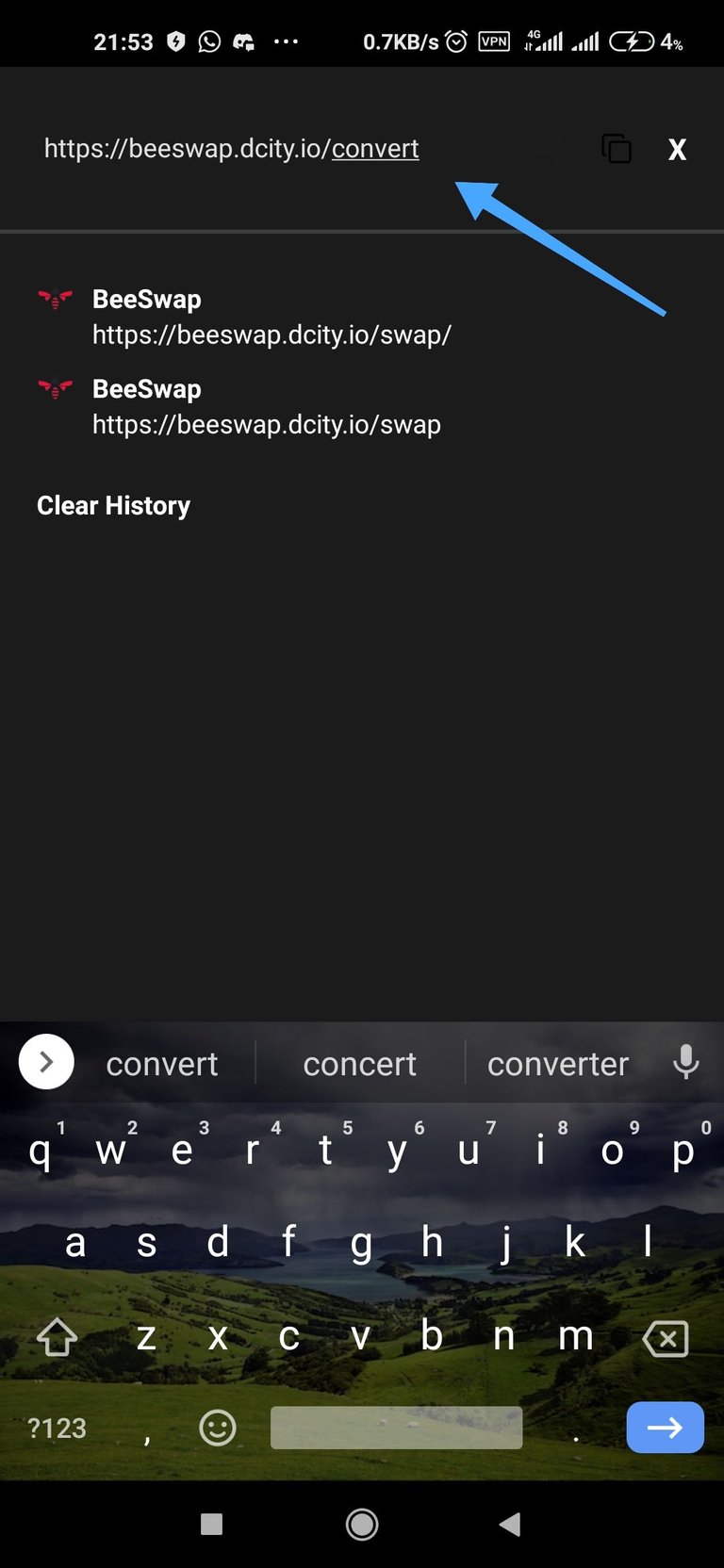 Click on the three lines above to get you logged in and then display your wallets fully.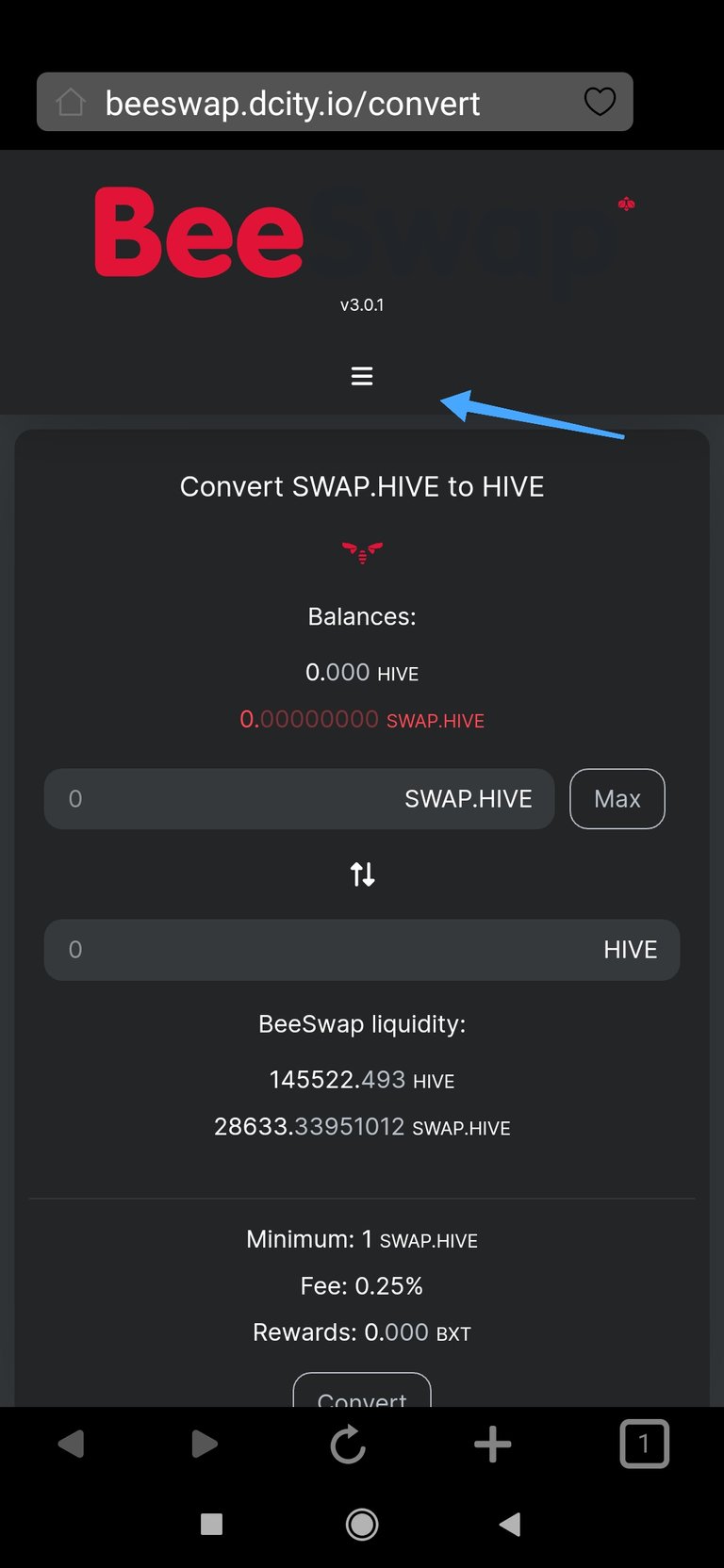 Click on the "login" option you're seeing below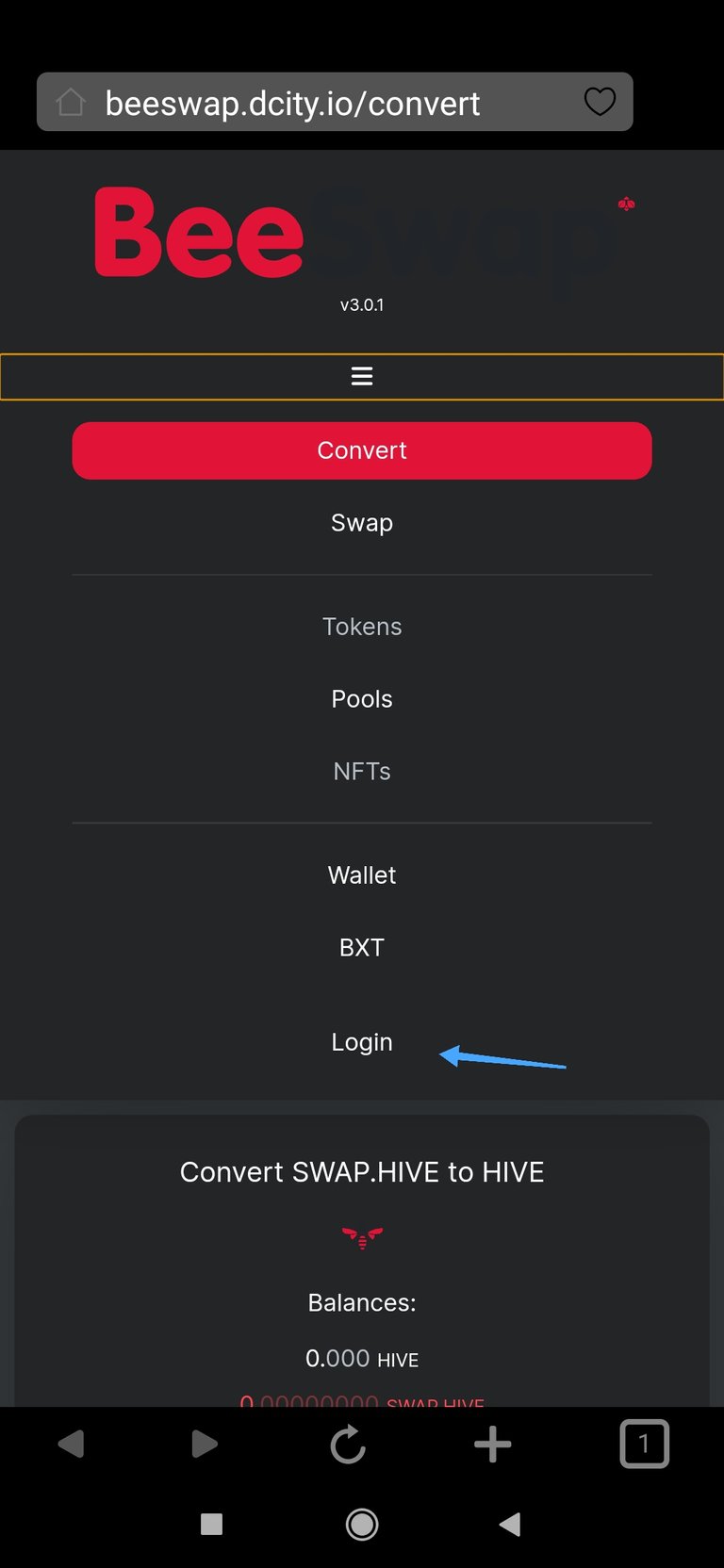 Input your hive username and sign in with keychain and then you're logged in 😌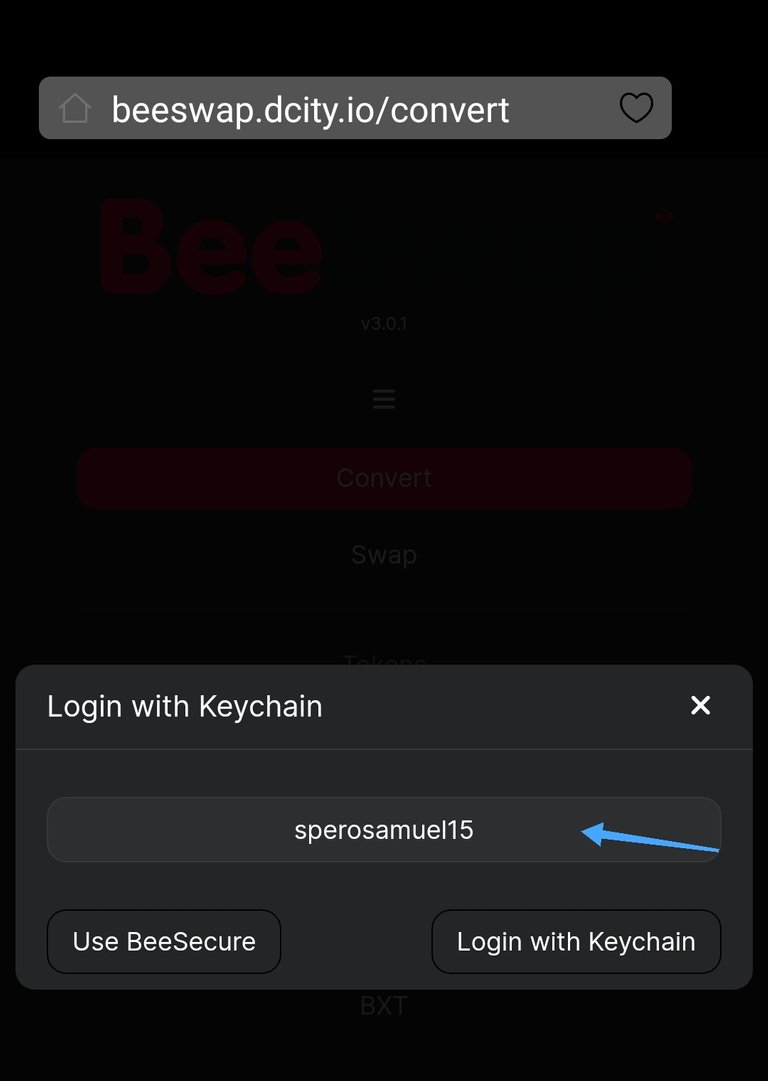 For the purpose of this task, we're meant to convert 1.1Hive to Swap.Hive first, so I'll be clicking on this to place the Hive on top and then Swap.Hive at the bottom.
Take note how it is arranged currently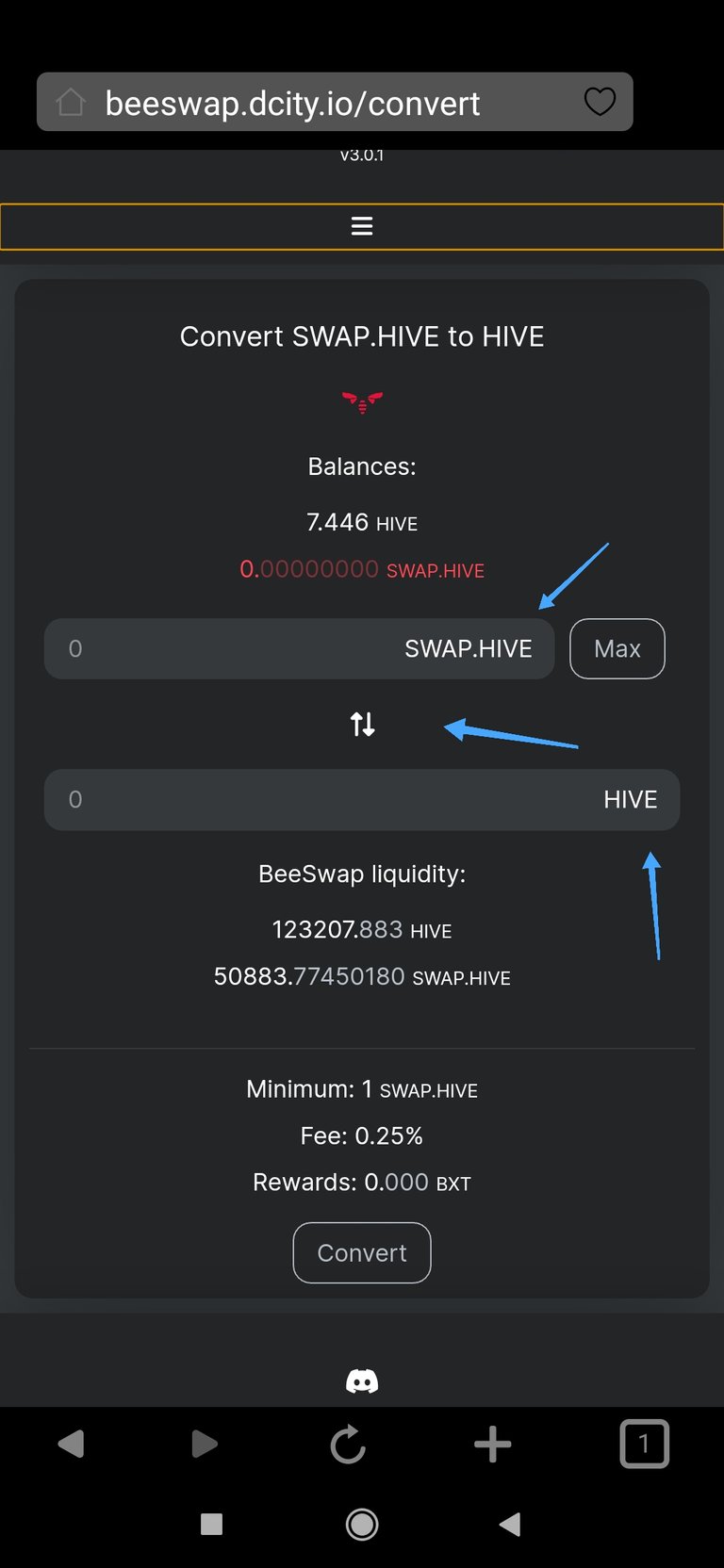 Now take note as how the arrangement looks now, you can fill these manually or Just simply by pressing the button showed by the middle arrow, the up and down arrow.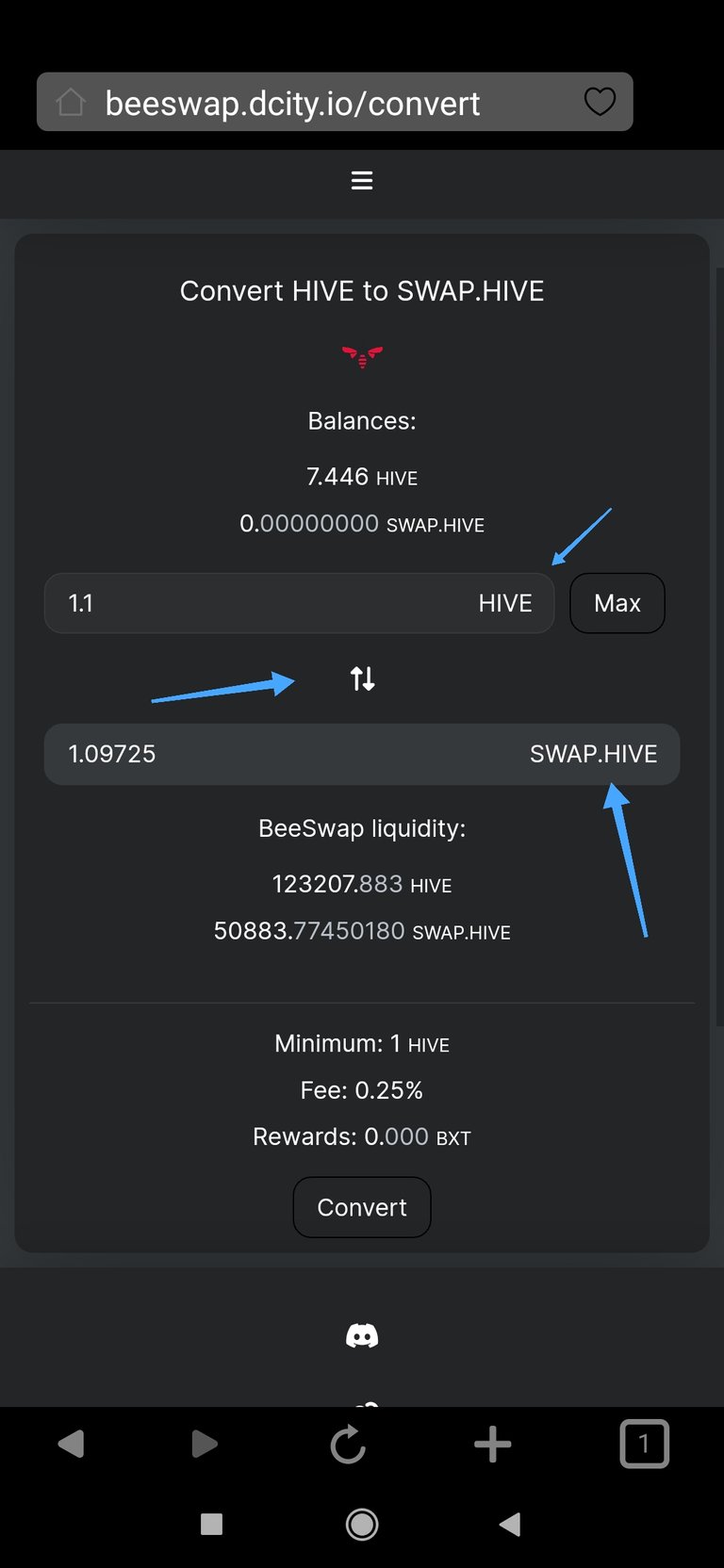 After that, I will just click on the convert. Mine went almost immediately I clicked....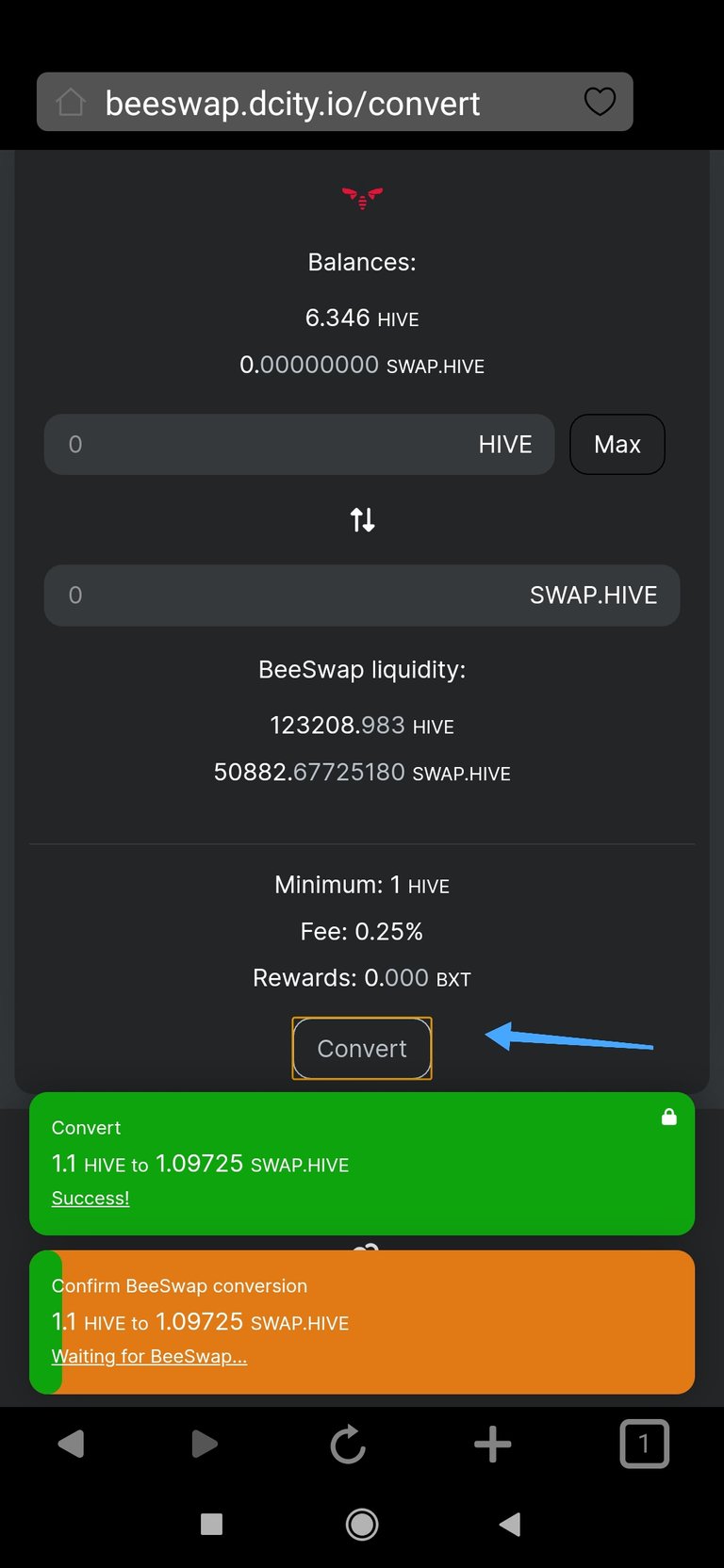 And I just got the notification

I guess... Successful 😅

Conversion of Swap.Hive to Hive
Then for the conversion of Swap.Hive back to Hive, it's basically doing everything same until you get to the point where you have to interchange the entries...
Here you will change the upper space to Swap.Hive and then the lower space to Hive.
I'll be converting everything I got, so using the max by the left I'll easily get the figure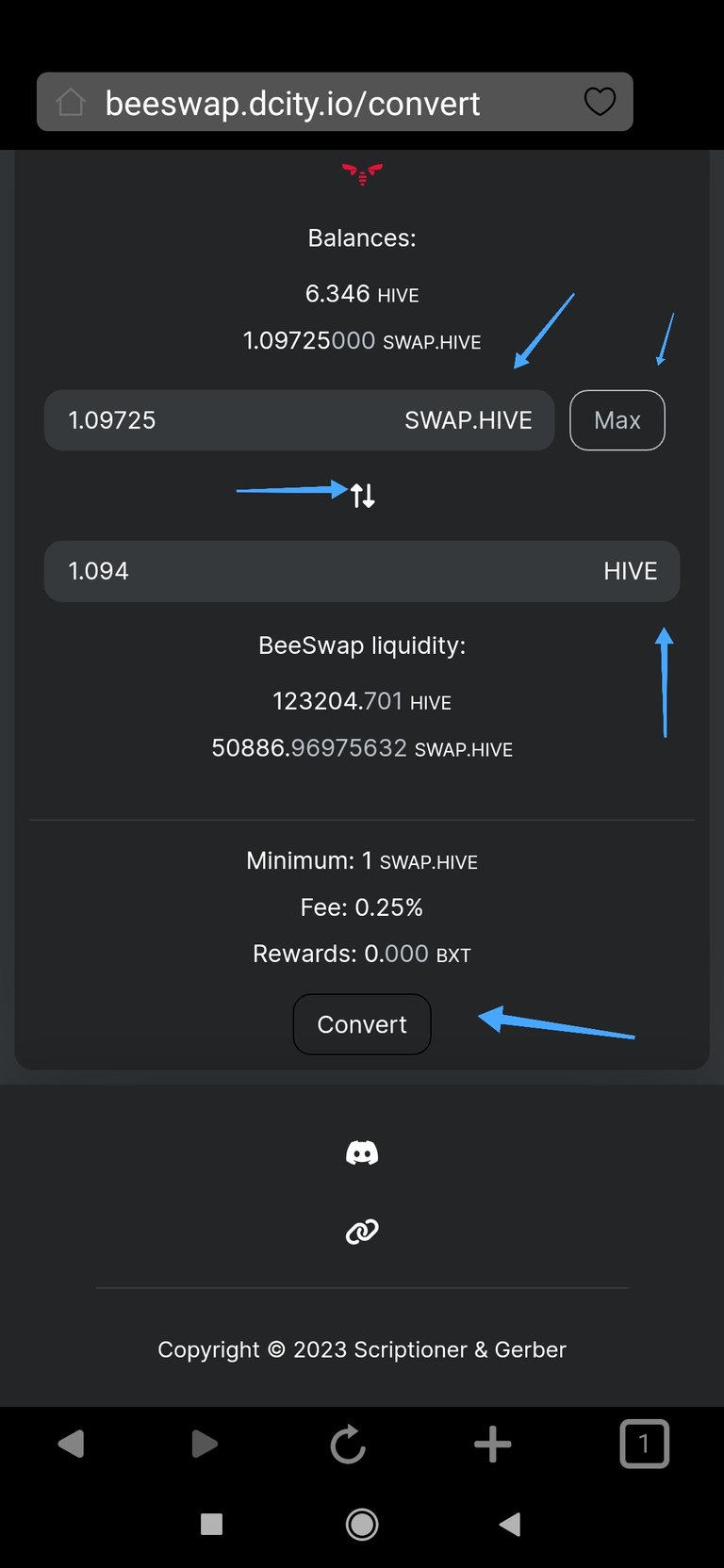 Then click on confirm and then convert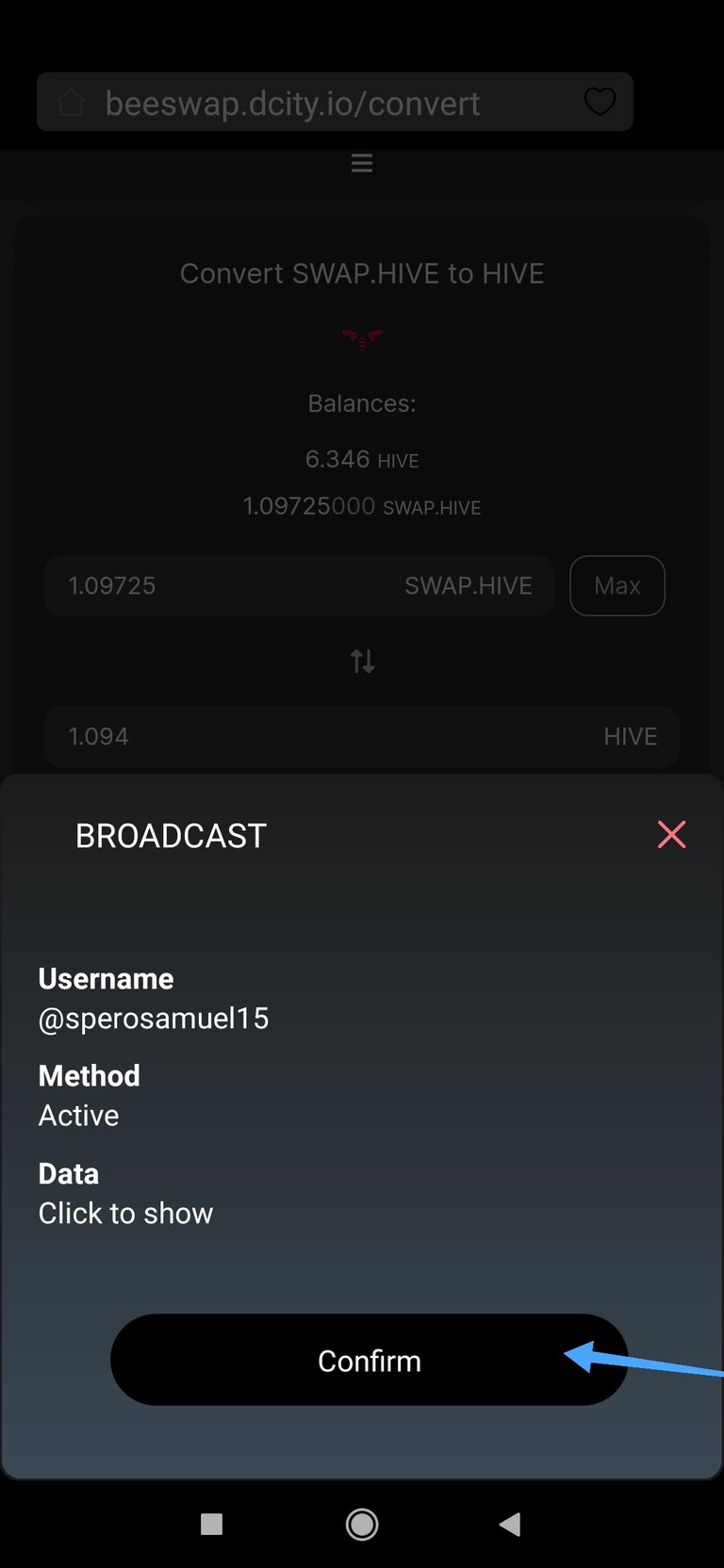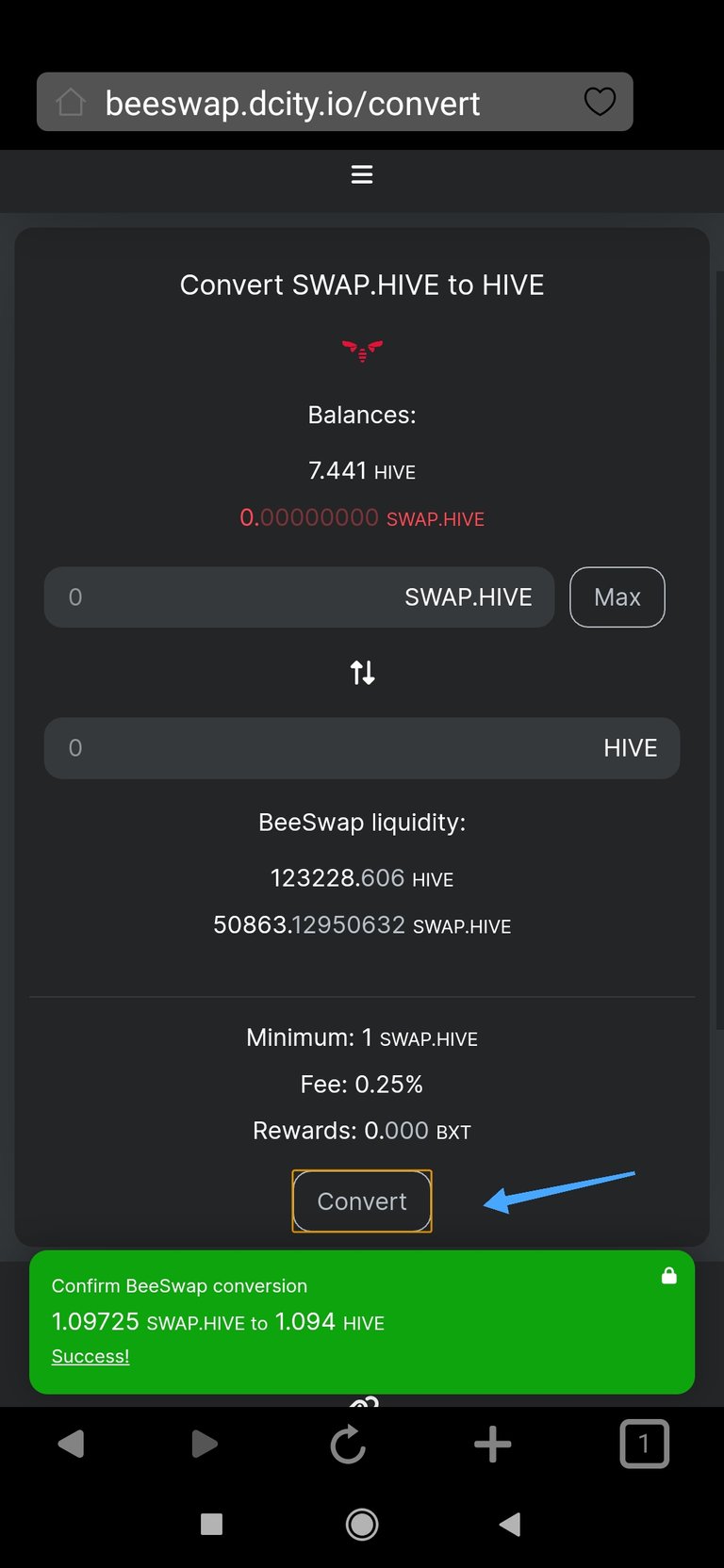 And that's that, I got the notification

That's a wrap👍

APPRECIATION
I really wish to thank everyone in one way or the other making sure that thus programme remains a world of discovery for the Newbies and I thank in a special way @ksam for making out time to teach us this week and also making his post available for us.
I would like to thank my team leader @justfavour also for his assistance and @starstrings01 for hosting this programme.
Thank you all
---
N:B: All Pictures asides from the header are all screenshots gotten from my phone
Thanks for reading and have a great day👍
---
---