Another Splatts Burger ~ Pastrami, Mushroom, Onion Cheeseburger
Sometimes I get a little burnt out on the tradition burger. Cheese, lettuce, tomato, onion, pickle, and sometimes avocado. Don't get me wrong, they are always delicious but every once in a while you gotta switch it up.
Scavenging through the fridge looking for a way to change up my burger making game and I saw some pastrami lunch meat. Oh looky there, some mushrooms and a half a red onion. Hmmmmm Yep… going for it!!!
Slice up the pastrami lunch meat into strips, break up the sliced baby Bella mushrooms a bit and cut the onion into rings then in half.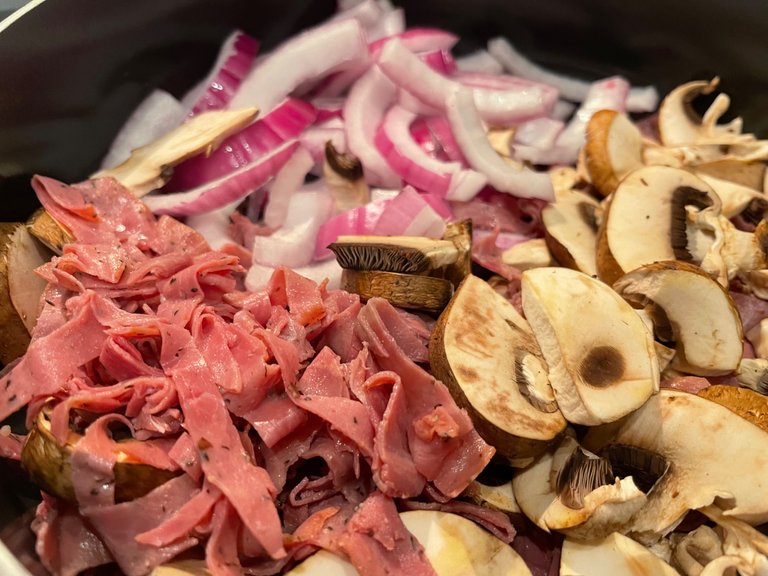 Mix it all up, and sauté them until the onions become translucent and the mushrooms become really dark.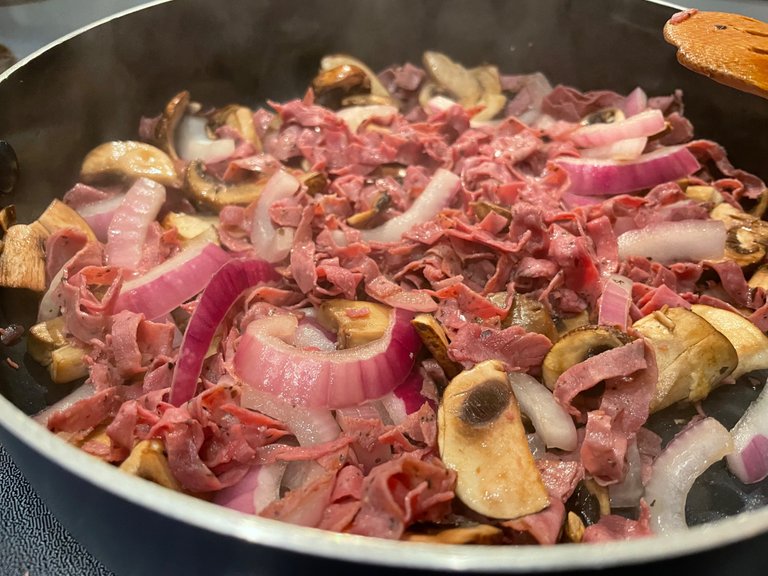 Toss all that lettuce and tomato stuff aside and just pile this on the burger… you won't regret it.
Add a few onion rings and some tater tots and get your grub on!!!
So this one was made with cheddar cheese, but about a week ago I made one with pepper jack cheese… go with the pepper jack, it's amazing!!!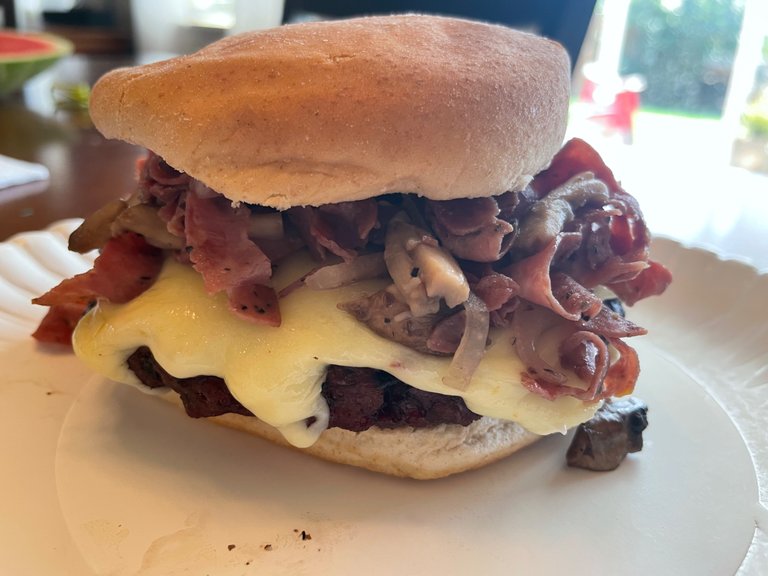 It even looks better doesn't it??
This one is going down in the old Foodie memory bank that is for sure!!

Your Random
Dose of...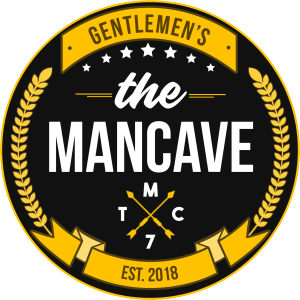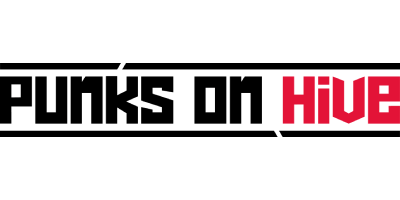 ---
---