Welcoming A Couple New Members to The Splatts Family
They Finally Broken Me Down..
Back in November it was time to say good-bye to our Sweet Sadie girl. She was 13 and her health was on a severe decline. She was getting more miserable by the day and I could see it in her face every time she fell down in the yard. She had a condition where the nerves in her hips and lower back were deteriorating. With the help of some meds she lasted another couple years from the time she first started having issues. Then the day came and we had to make one of the toughest decisions of my life. It was the right one but honestly it is one of the toughest things I have ever had to do.
Sadie Will Always Have a Special Place In Our Hearts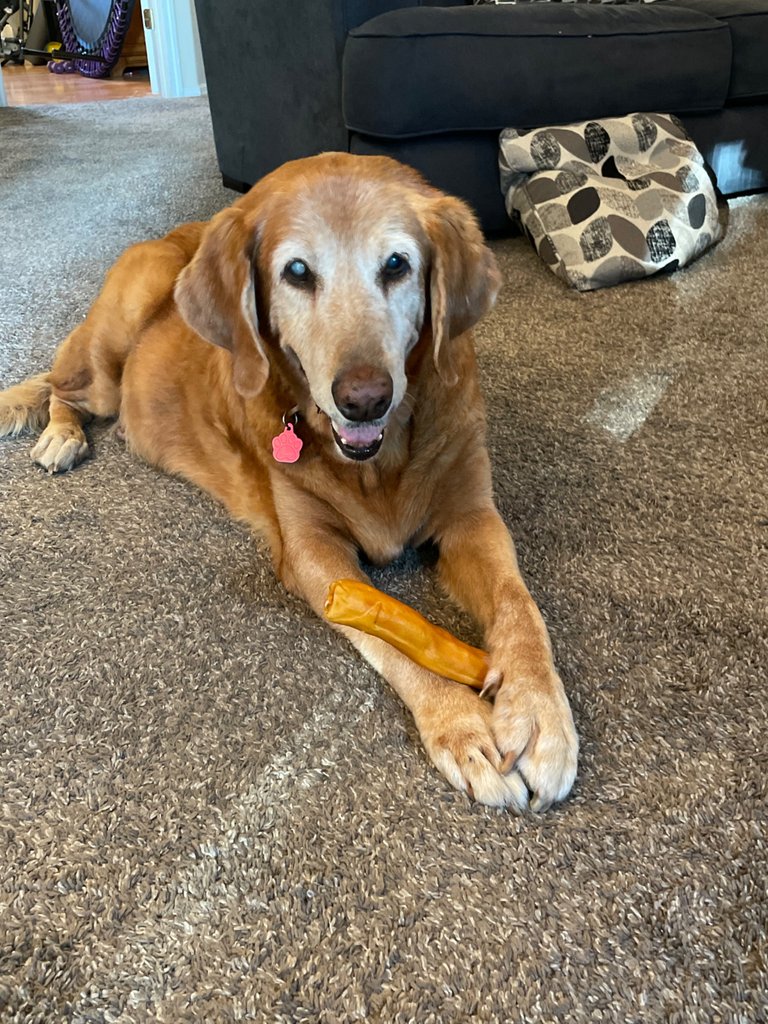 Mama-Splatts and the kids had been asking about another dog for a long time. I just didn't think Sadie would like having a little puppy running around annoying her all day. Also the puppy would be getting all the attention and Sweet Sadie needed our attention.
It's been for months since Sadie went to Doggy Heaven and my wife and kids finally broke me down.
WE GOT PUPPIES!!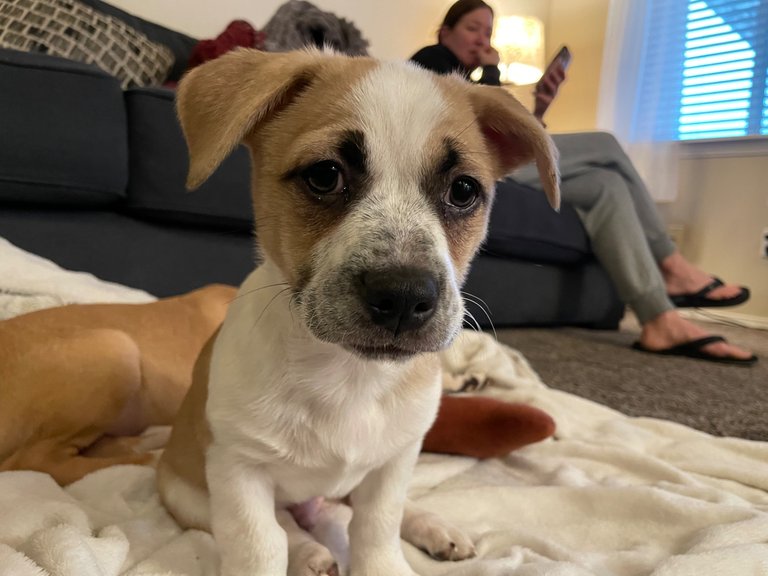 Elmer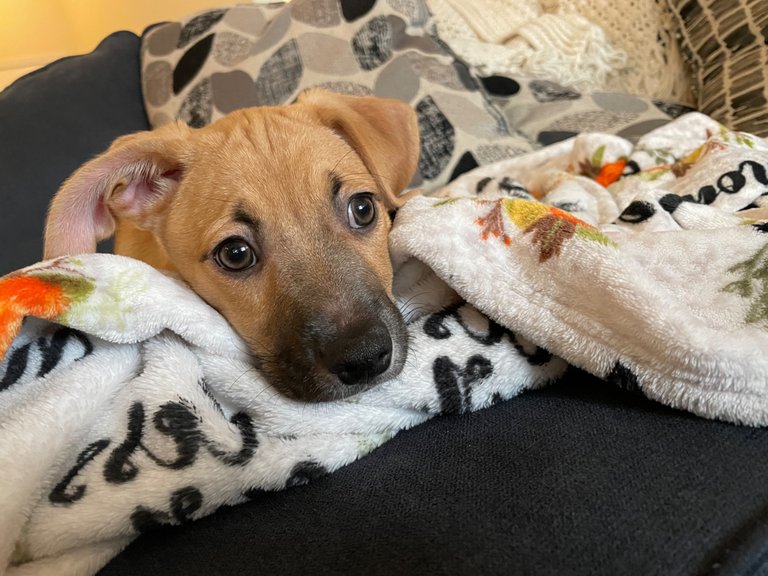 William
The name they gave him at the shelter.
I think Tony Fits him better
These little psychos are a mix of Chihuahua, Australian Shepherd, and Border Collie. Yes they are litter mates but look totally different. Elmer is short and stalky with a long body. He he those Chihuahua eyes but he has legs like a Corgy. William is tall with really long legs. Elmer and dang near run right underneath him. I've see. His do it a few times.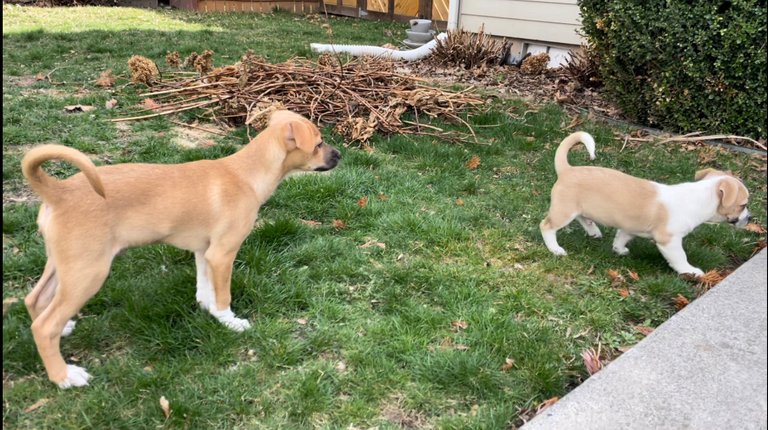 William is an absolute nutcase!! He is always the one instigating wrestling matches. Out of nowhere he will come flying in at 1,000 mph and take down little Elmer. Then the Puppy brawl begins and they are running all over the place attacking each other. I just sit back, watch, and laugh my ass off!!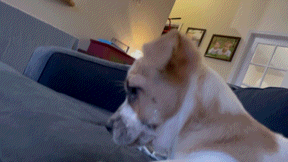 William has no problem leaping onto the couch. Little Elmer can get it once in a while but most of the time he bounces off and lands on his back. Poor little dude's legs just ain't long enough.
Spazzing out and going berserk for an hour or so then it's nap time.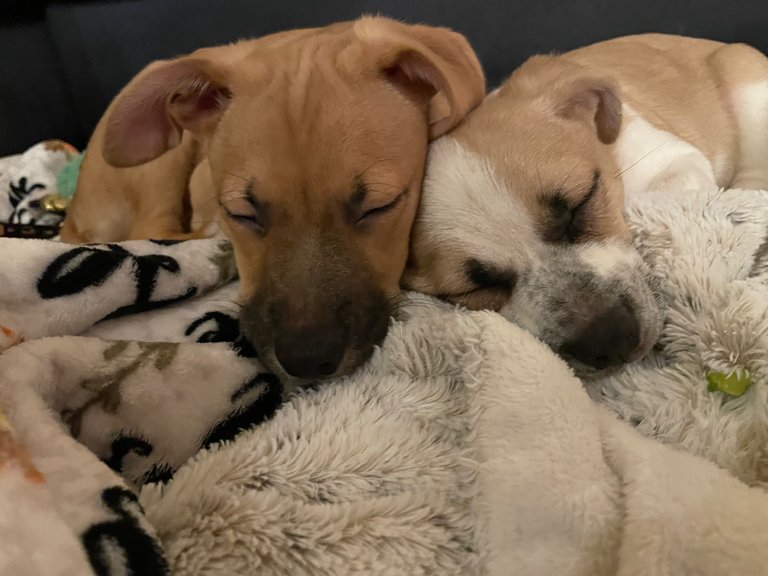 Ready
And
Fight!!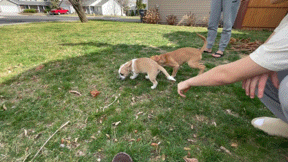 Nap Time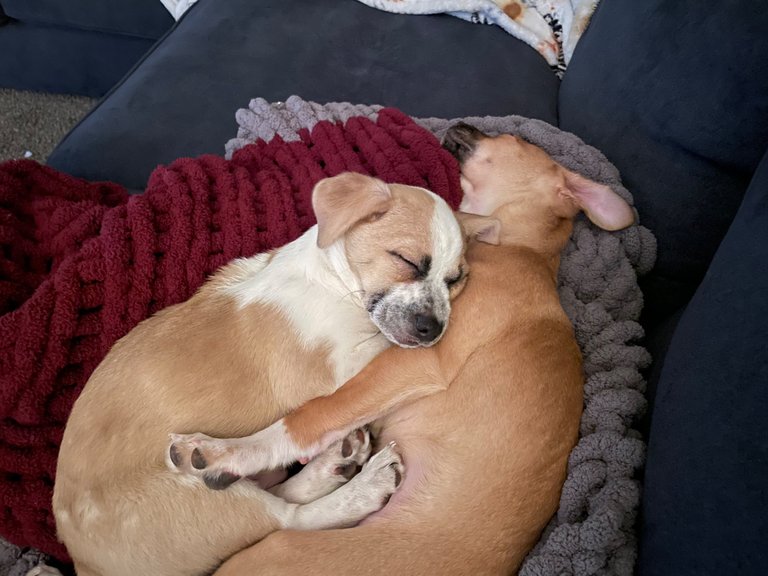 Attack Mommy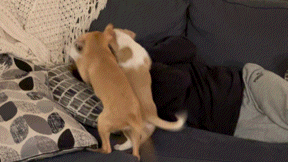 Nap Time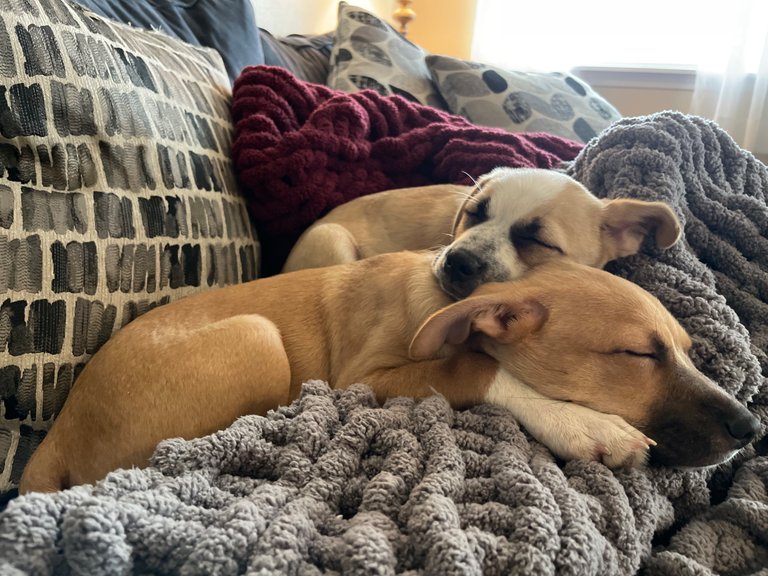 Bite Daddy's Ears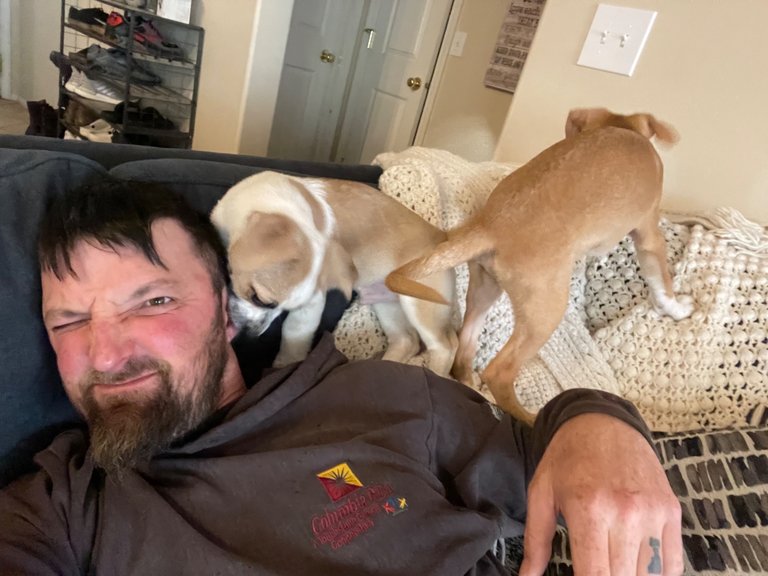 Nap Time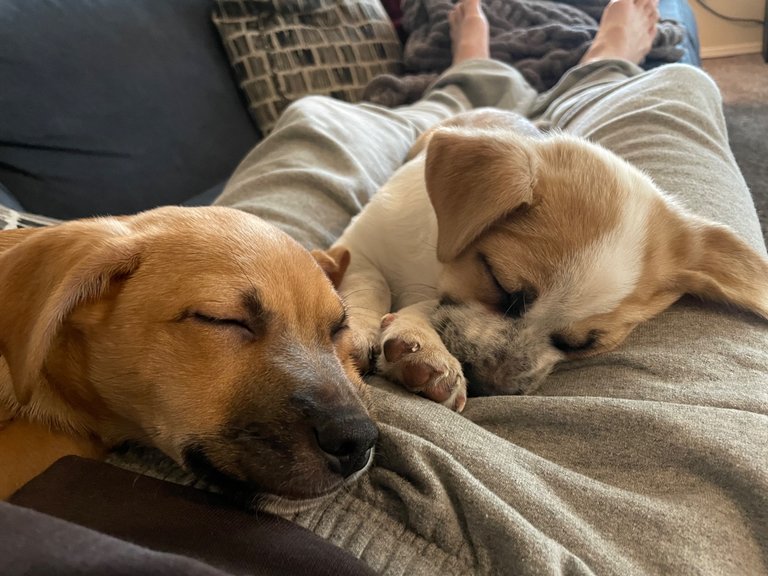 I'm not used to owning smaller dogs. I grew up with labradors and I haven't owned any other type of dog. They have always been big 100 pound dogs. These 2 little dudes are gonna be a handful that's for sure. They are doing great when it comes to potty training. We have had them for 3 days and have only had one accident. Frequent trips outside have been key. When they take a little dump or pee we cheer them on. Speaking of dumps… these little things are hard to find in the yard. I'm used to 2 pound turds from 100 pound dogs. Not these cat turd looking things. LOL
Today we are gonna introduce them to the Runner Ducks. This should be fun!! Curious, hyper puppies… let's hope William doesn't engage into his Zoomiez and go puppy attack mode on one of them.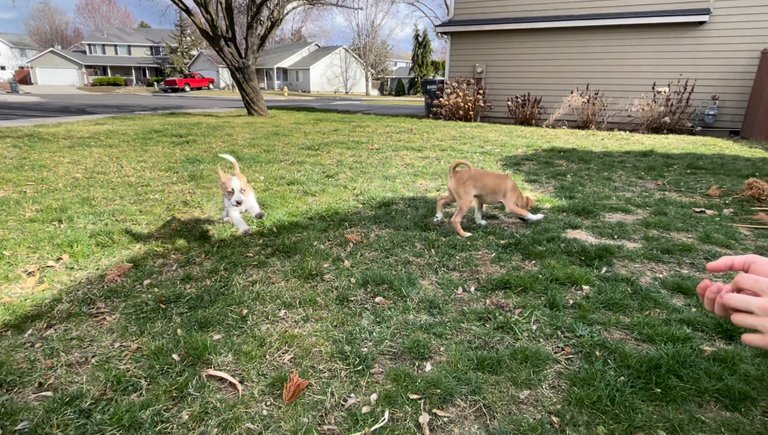 I gotta get back to taming these wild beasts. Pray for my sanity and if sleeping puppies don't put a smile on your face… you got issues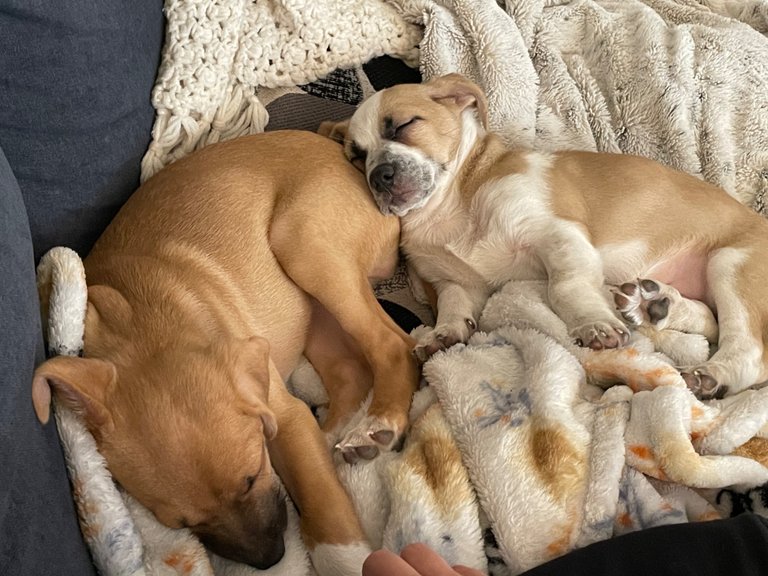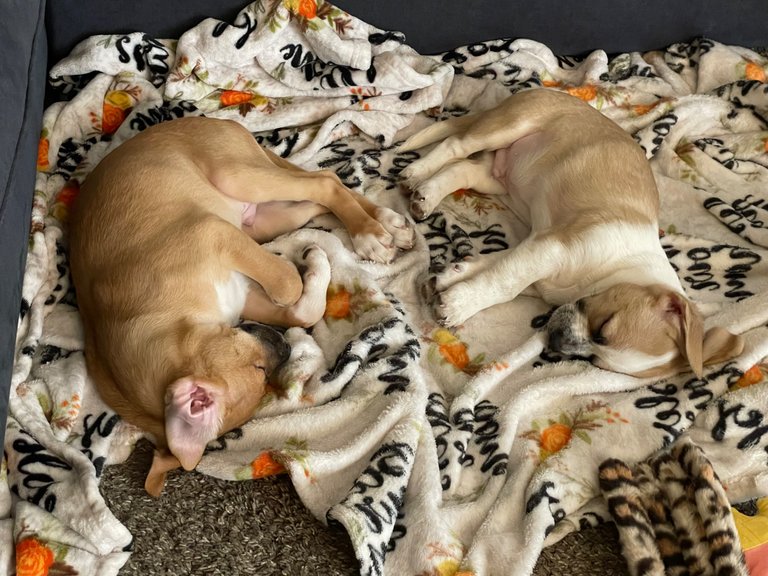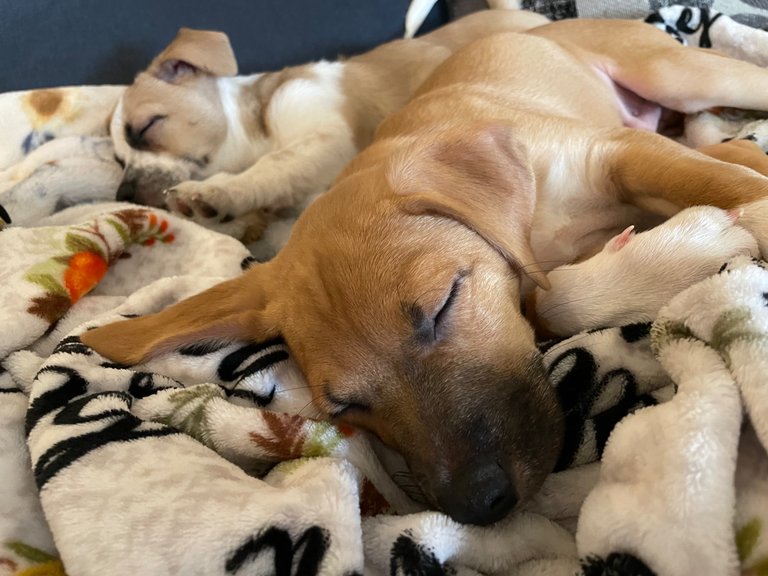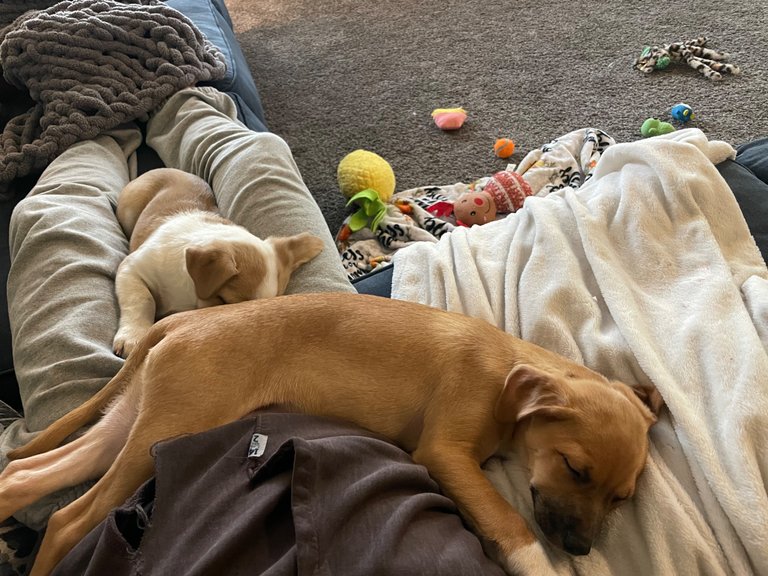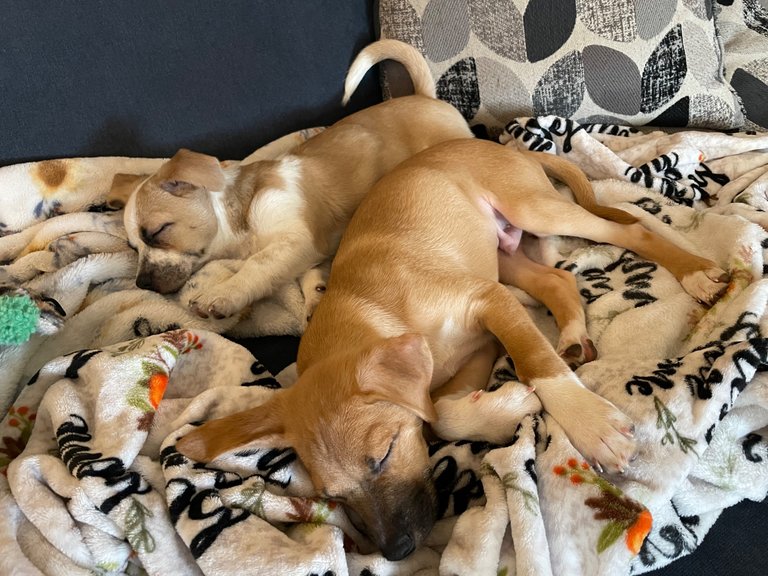 Your Random
Dose of...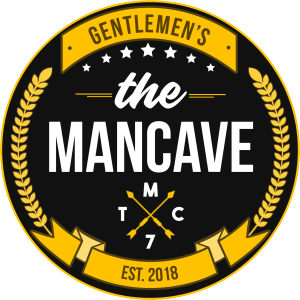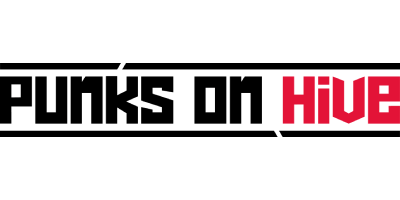 ---
---