Splinterlinks: Your One Stop Shop for the Best Splinterlands Tools and Links!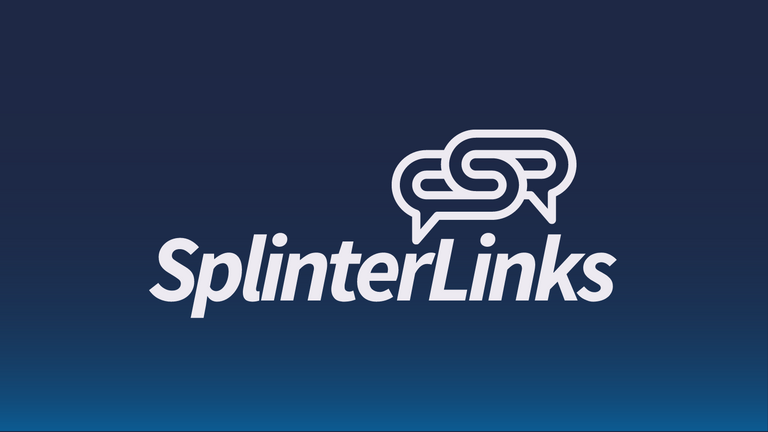 We are excited to announce the launch of Splinterlinks.com, the one-stop shop for the best Splinterlands tools and links! A brand new project by @iviaxpow3r
Splinterlinks is a community-curated collection of the best Splinterlands tools and links, designed to help you maximize your Play-to-Earn crypto gaming experience. Whether you're looking for the latest Splinterlands tools, tips and tricks, deck-building advice, or just a place to chat with other Splinterlands fans, we've got you covered.
The site is currently in a public alpha release, so please be aware that there may be some bugs and missing features. However, we are constantly working on improving the site and adding new features based on community feedback, so please feel free to let us know what you think!
In the meantime, here's a breakdown of some of our key features and future potential plans:
---
Current Features
User-submitted links: Anyone can submit their favorite Splinterlands-related link for inclusion on the site.

Community-curated upvotes: Upvote the links you love to help us surface the best of the best.

Claim Links: Site and tool owners can claim their links, and manage them from their own dashboard.

Feature your link: Splinterlinks offers paid link featuring to help promote your site or tool.

Dedicated Discord Server: Join our Discord server to get help/support or to offer feedback to improve this site for everyone!.
---
Future Plans
Web 3.0 features: We'd love to take this Web 2.0 proof-of-concept and turn it into the Web 3.0 platform it should be! (If you're interested in helping, contributing, or partnering on the project, please send me a message in Discord)
Hive Sign-On: We're exploring integrations with Hive to manage user accounts and sign-on to make Splinterlinks even more fun and easy to use.
Platform governance: We're considering a dedicated token and staking model to allow our users to help govern the Splinterlinks platform.
User-validated submissions: We're looking into ways to allow our community to validate link submissions through staked weighted voting.
Claim ownership to a Hive Account: We're working on a way for users to claim ownership of their links, and tie them to their Hive account.
Pay With Crypto: We're investigating ways to allow our users to pay for featured listings with cryptocurrency.
---
Who this site is for:
Players - Looking to improve your strategy, find new opponents, or just chat with other players? Find the best links to help you level up your game!
Collectors - Trying to complete your collection, or find the perfect card for your deck? We've got you covered with the best links to help you buy, sell, or trade cards.
Investors - Find the perfect tool to score the best deals and manage your collection with ease!
Content Creators - Looking for new ways to promote your content? Add a link to your blog or hub to our collection and help promote your work to our community of users.
Developers - Have you built a tool or site for the Splinterlands community? We want to help you promote it! Claim your link and start driving traffic today.
No matter what your role is in the Splinterlands community, we hope you'll find Splinterlinks to be a valuable resource.
---
What this site is not:
A place to spam your referral links. We love referrals as much as the next person, but this site is for high-quality content only. If your submission is nothing more than a referral link, it will be removed.

A place to plagiarize or steal content. All submissions must be original content. If we find that you have plagiarized someone else's work, your submission will be removed and you may be banned from the site.

A place to promote illegal or unethical activity. We have a zero-tolerance policy for anything that goes against the terms of service of Splinterlands, and any submission that violates these terms will be removed.

A place to bash other players, tools, sites, etc. This site is meant to be a positive and helpful resource for the community. If your submission is hurtful, hateful, or otherwise offensive, it will be removed.
---
Wrap Up
Be sure to check Splinterlinks.com often, as we'll be constantly adding new features and links based on community feedback and submissions. And if you have any suggestions for how we can improve the site, please don't hesitate to let us know over in our discord!
So what are you waiting for? Head on over to Splinterlinks and start browsing our collection of the best Splinterlands tools and links today!
---
---