Pixelated Splinterlands Fan Art // - Flame Monkey - GIF

Flame Monkey - Splinterlands Fan Art
Weeks have been passed and I'm still doing my best to show the best graphics interchange format related to @splinterlands. For this week's competition I'm rooting for a pixelated Flame Monkey.
The Card Used as Inspiration and Reference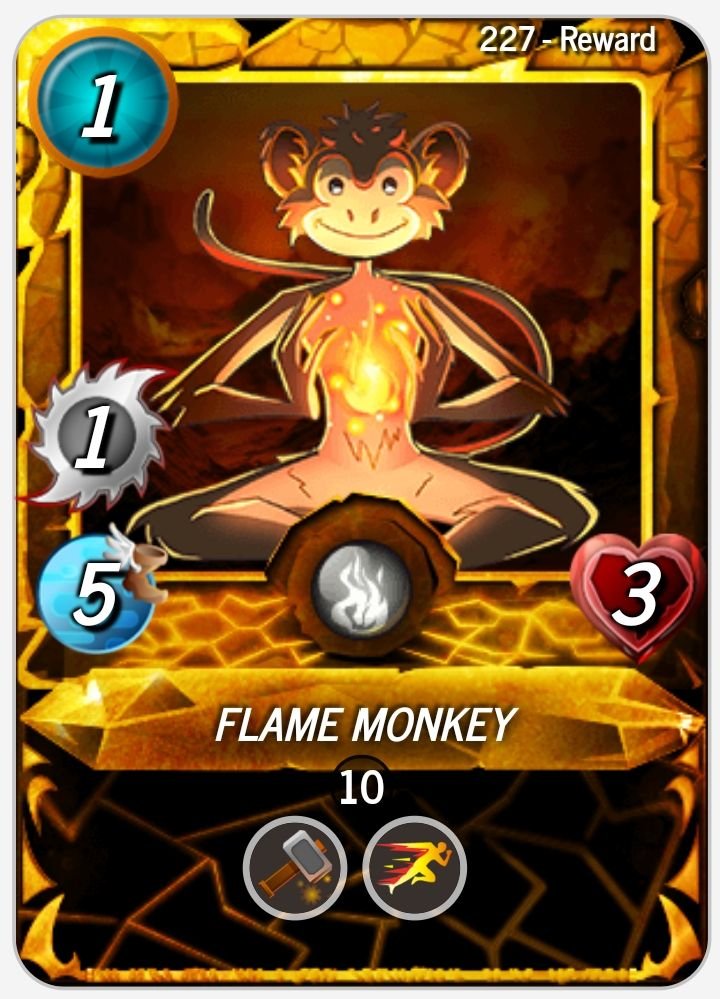 Lore
These large monkeys were bred for the Kobolds some two hundred years ago as a gift from the Gloridax. They are easy to train and can sustain incredibly high temperatures, but the Flame Monkey's greatest feature is its ability to make fire by rubbing its hands together rapidly.
The Process
All Steps in 4 Phases
Phase 1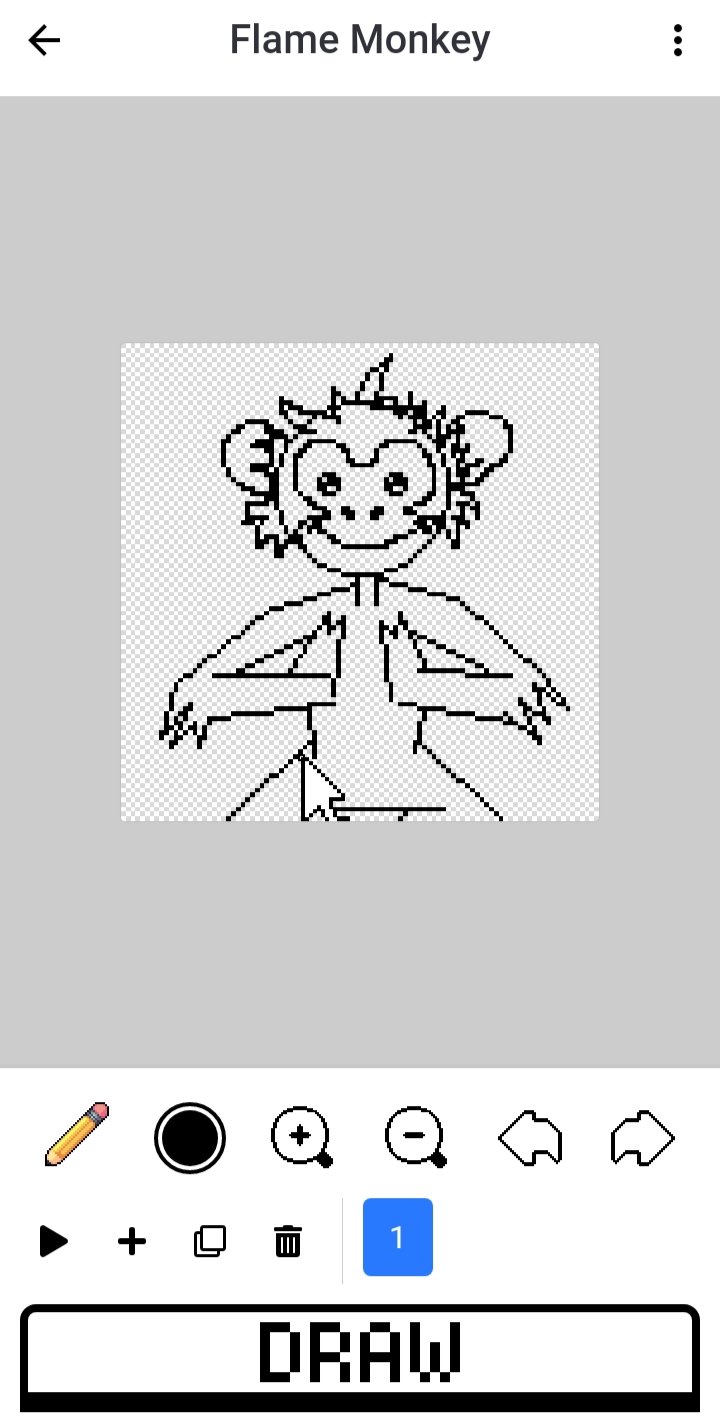 The initiation of this GIF Pixelated art is always the sketch. So by that sketch I just started a circle to serve as guide for the head and then proportionally allocating the entire blocks for the body.
Phase 2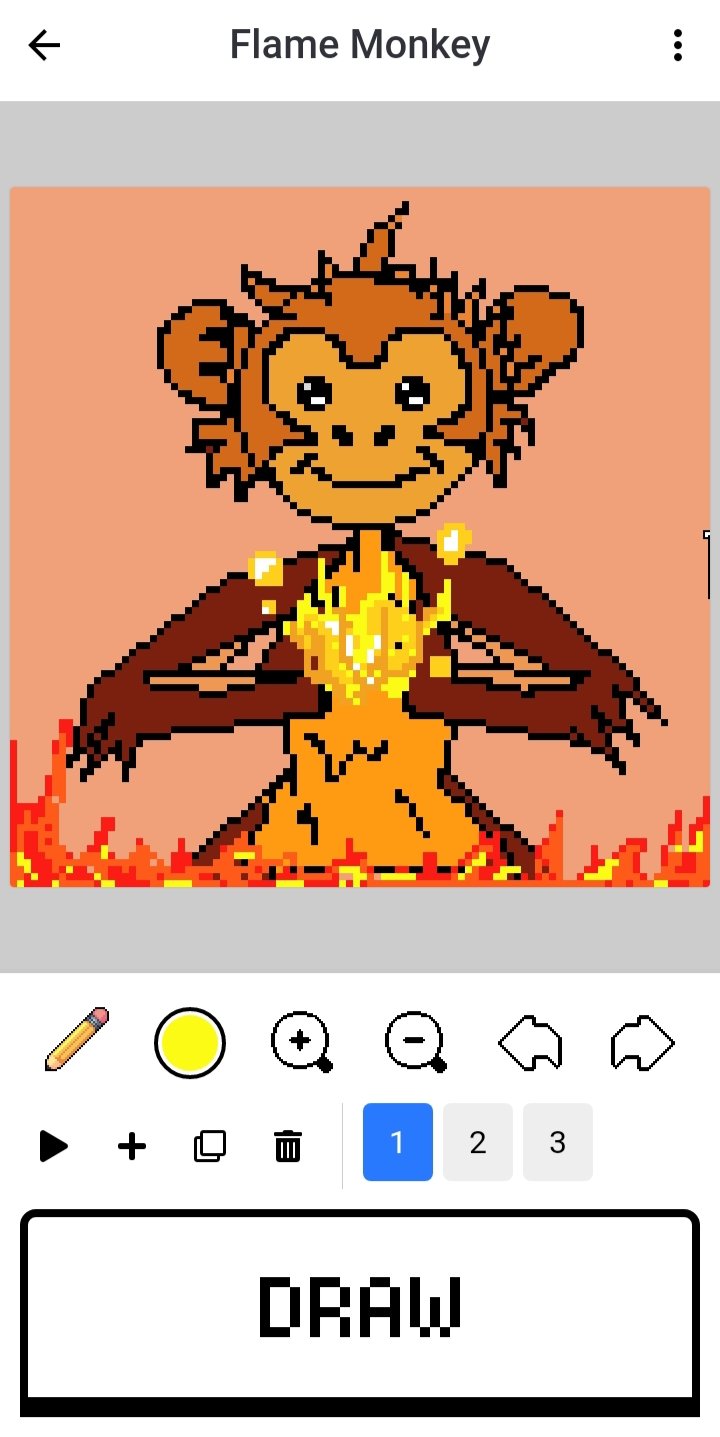 Secondly, the first frame. In this frame the character has been colored already. Then I just add the accurate pigment and the initiation of igniting assets like the fire.
Phase 3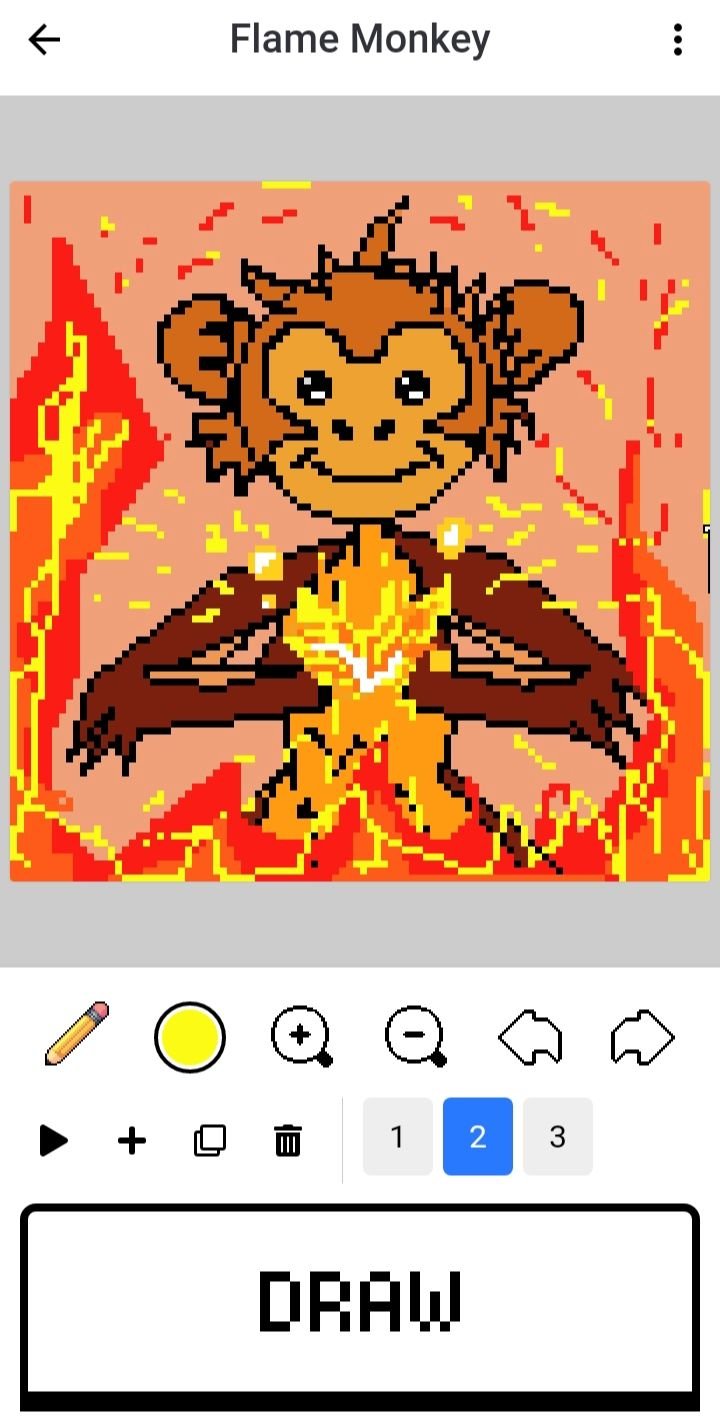 This scope is about the second frame. I just make a duplicate of the primary frame. Then I manipulate some of the former assets to make an animated movement. Like forming a new fire structure. The fire burst can be seen here!
Phase 4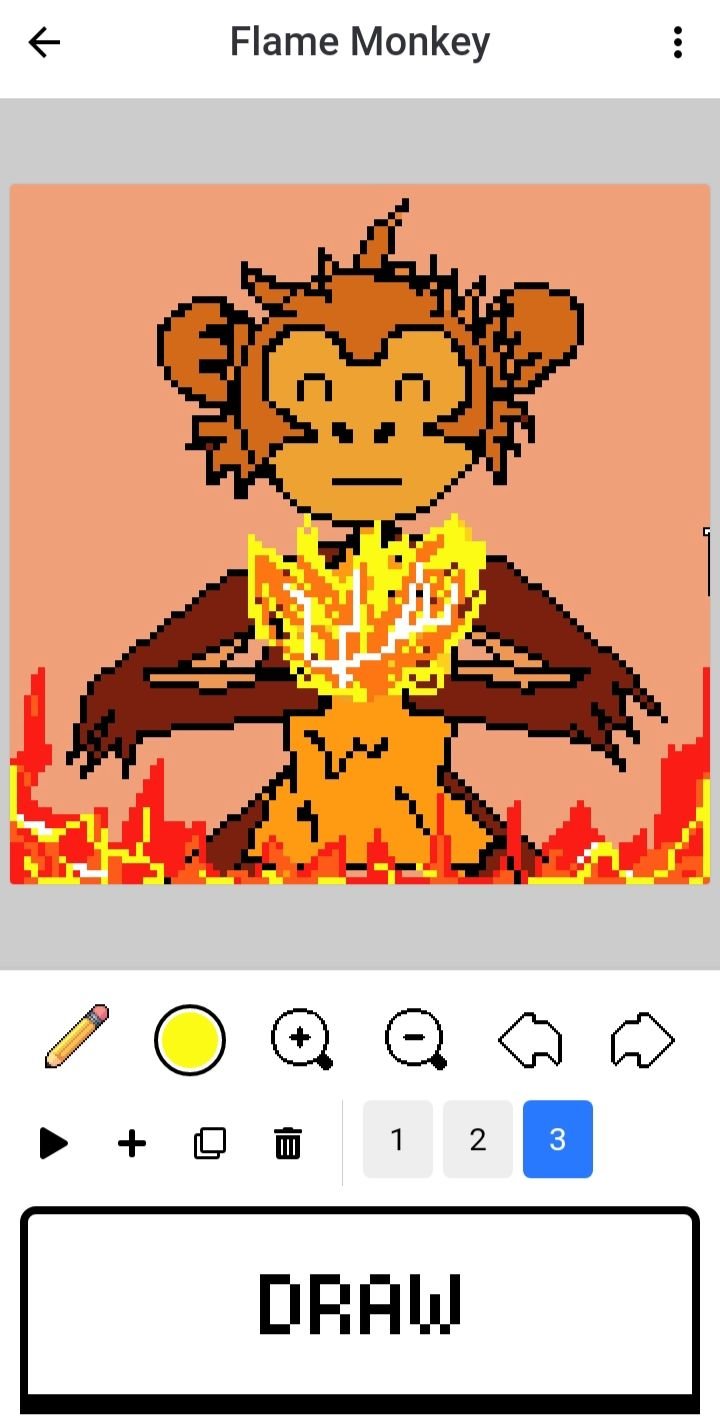 The inclusion of the last phase is the ending frame. The fire structure goes back to the primary frame, but not totally similar. Then I just recharge the face of the monkey to make a face movement if compiled as GIF.
Final Art Converted in GIF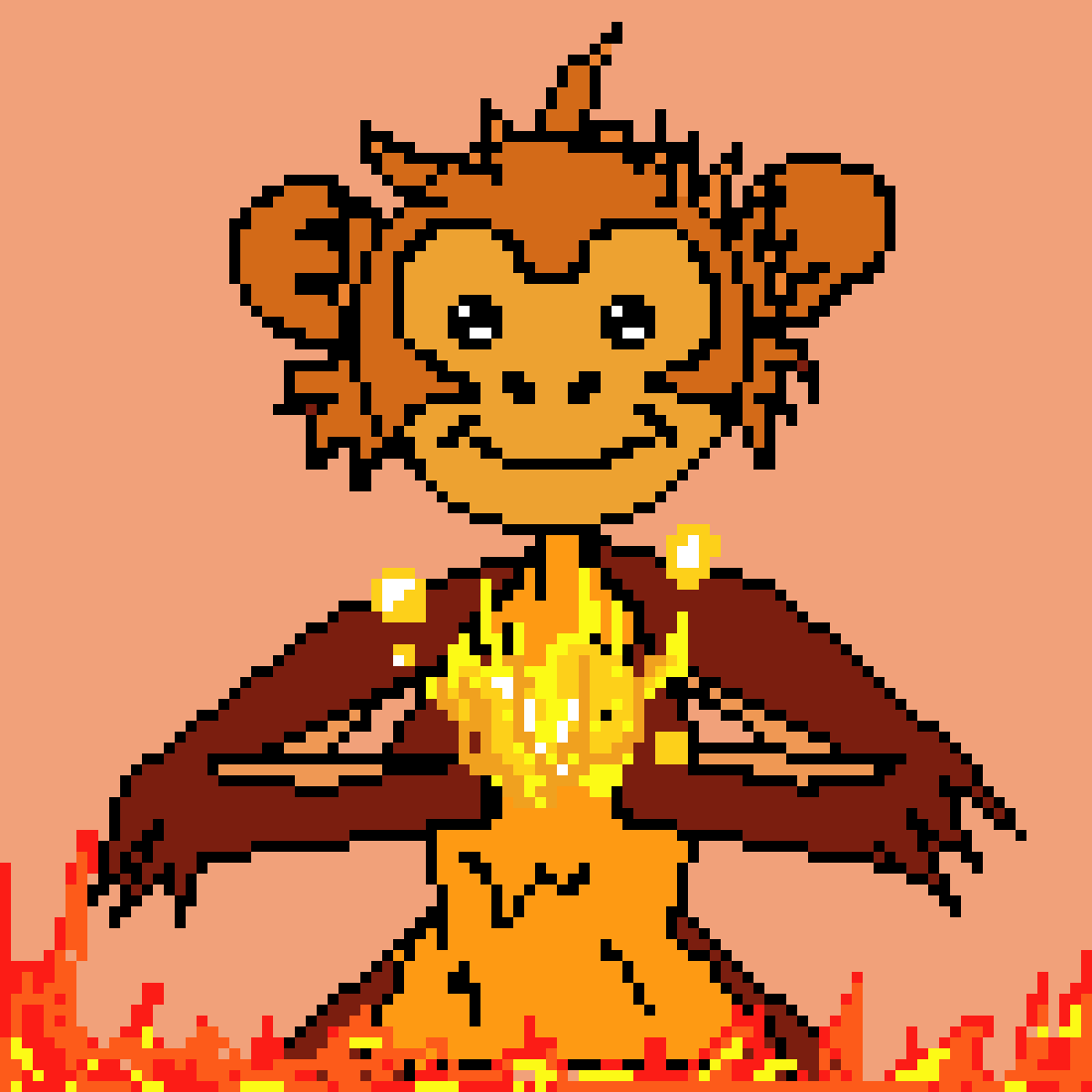 The final GIF is the compilation of all frames. It makes the art into a moving image. The art is absolutely igniting!
Art Application: Pixelart
Thanks a lot! See you on my next fan art.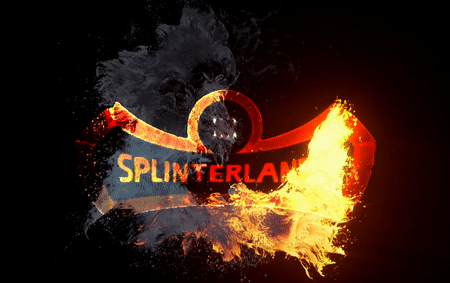 ---
---