Sportstalk Curation Showcase #28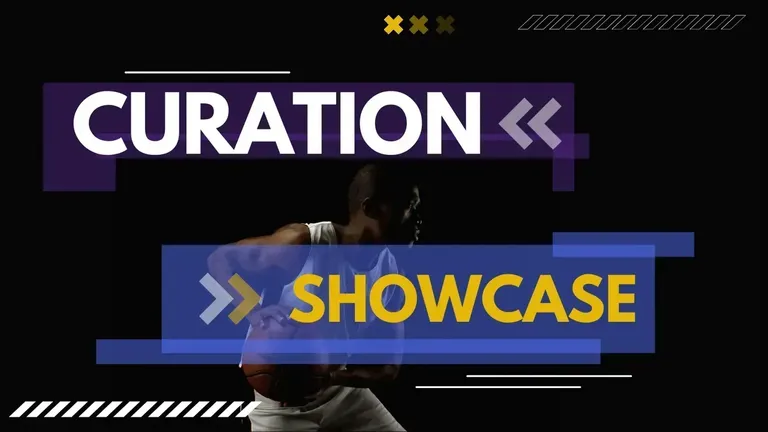 Hello and welcome to another edition of the Sportstalk Curation Showcase and this will turn into a bumper edition as there have been so many decent posts over the last few days. All of the following posts highlighted are live meaning they fall well within the 7 day window of curation.
With the World Cup on us I will try and avoid the obvious as that would just bore everyone to death as we are only on day one with many days to come. Heaven help us lol.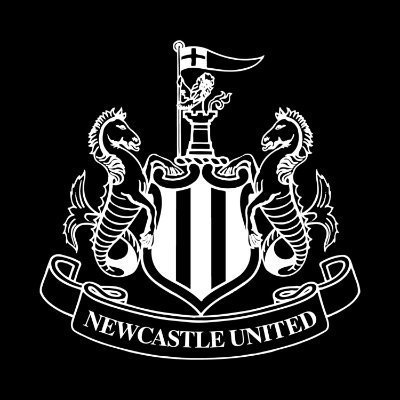 Newcastle United (The Undergods In The EPL)
First up is a non World cup related post by @iamchuks who writes about how Newcastle United have come from nowhere really. They have new wealthy owners, but haven't spent the money they could have and have spent wisely. personally I think this is all about making top 4 and then they will start buying as players would then take them seriously. It actually shows you how easy this is and how poorly other clubs have performed with their managerial and squad purchases. Get the right manager like @iamchuks says and limit his budget making sure he is the right man first for the job. Newcastle should easily finish top 4 this season as the likes of Chelsea and United still look clueless.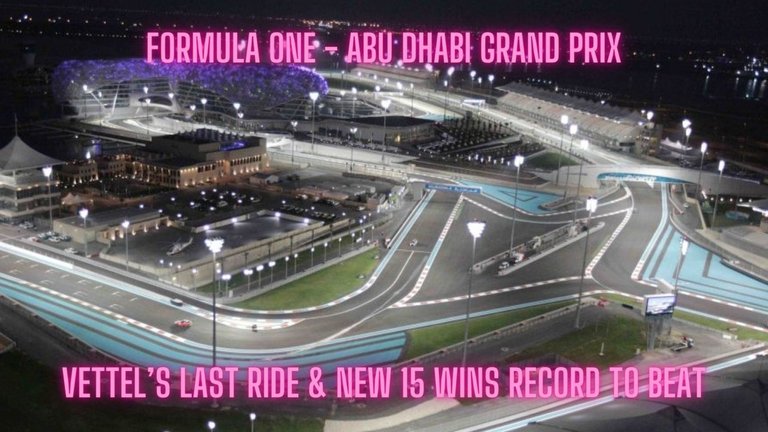 Formula One - Abu Dhabi GRand Prix - Vettel's Last Ride & New 15 Wins Record To Beat
@ga38jem is back with his Abu Dhabi Grand Prix summary from the weekend and there was plenty going on. I think we are all sad to see Vettel retire but something tells me he won't be going far. Will he be back in two years as a team principal possibly for Audi? he has always been earmarked for bigger things and he could easily become the new race controller for F1. This is where I see him heading and this will bring confidence back to the sport. Next season will be bigger and better as we have Vegas coming up which should be an epic weekend. So no more updates for the next 3 months or so as the season is now finished and @g38jem will no doubt keep us informed if anything new happens that could be of interest. I thank him for keeping the tribe informed with his in depth high quality summaries throughout the season.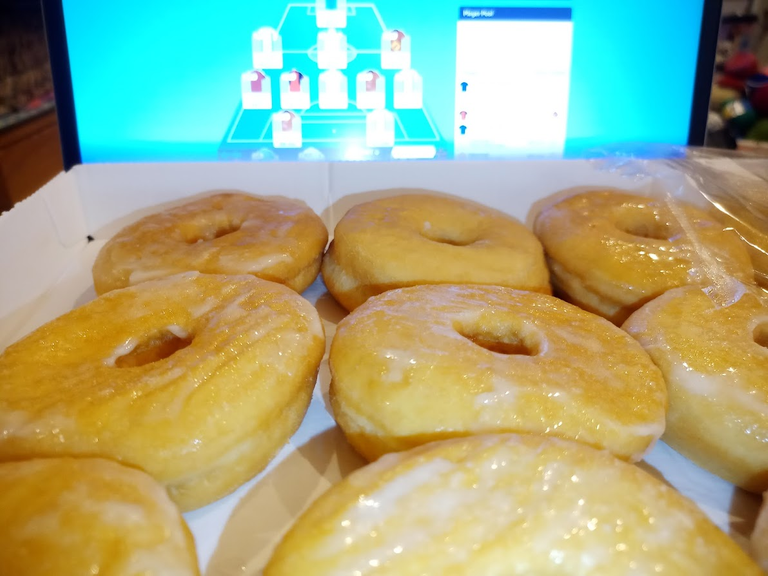 HIVE World Cup Fantasy League LFG already
I always enjoy reading @tengolotodo's posts as they are so entertaining. I agree with him like many others have posted about saying how low key the World Cup has been with the build up. I think the World doesn't really care to be honest as the hype is not there this time around and a total let down. This is like an after thought even though it is the biggest sporting event in the World which is slightly odd and also the most expensive event costing over $220 billion.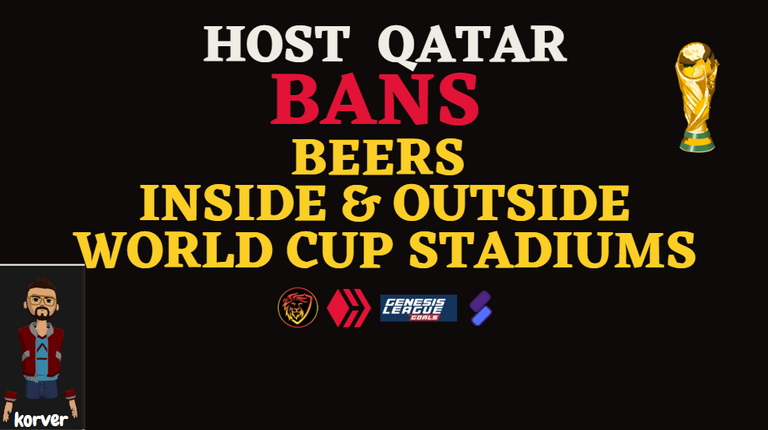 Qatar Bans Beer Inside & Outside World Cup Stadiums
@korver discusses what the fans are going to expect during the World cup or rather those that are attending the matches and staying in the villages. I think everyone has seen the Budweiser snub with beer bans but the village fan accommodation takes the cake. We all know how hot a shipping container gets as it has steel walls, but throw it in a desert and you have an oven. The air-conditioning inside your room I have read about is very loud with some comparing it to a jet taking off lol. Without alcohol how are you going to sleep to drown the noises out? Who knows if this will be a successful tournament or not or will FIFA lose money (hopefully) and not take bribes for votes in the future. Interesting post by @korver who was in the sports tribe at the very beginning before abandoning us (joking).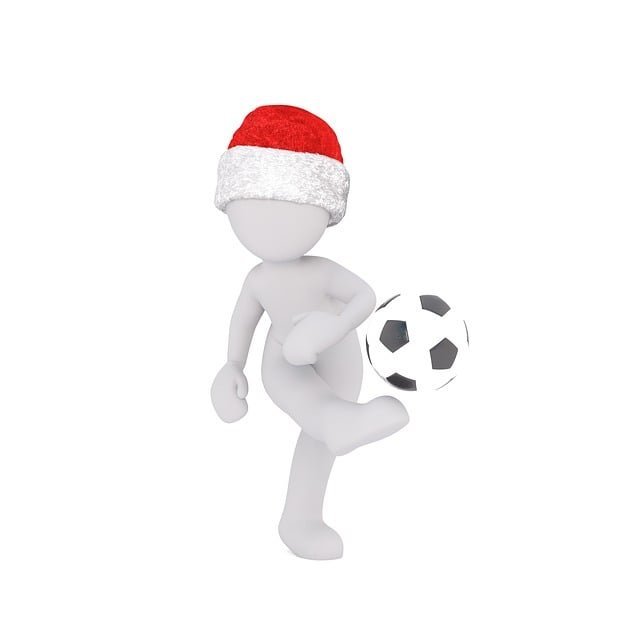 The World Stands Still For the FIFA World Cup, But I Don't
@empress-eremmy I think sums up what the majority of us think about this World Cup and that it is not a priority must watch as there are plenty of other sports taking place. I for one will pick and choose matches to watch, but if I miss them I won't be upset or watch the highlights. I don't think the players even want to be there if they were honest about it as anywhere, but Qatar would be great. World Cups are meant to be played in the off season and this just feels like it is in season, because it is in the middle of the football season. The timing is not right and why it has no hype as the interest is not there. I suppose we have to give it a chance as it may turn into a cracking tournament yet. I am still on @empress-eremmy's side though as there is other sports to watch before the knockout stages start happening.
Thanks yet again to everyone to contributing to the sporting tribes feed and if you weren't highlighted in this edition I will lookout for you for the next one. Remember to please comment and engage with others as other wise you are selling yourself short and cannot be qualifying for extra curation. This week there were so many decent posts that were ignored due to lack of community activity. Until next time have a great week.
Posted using SportsTalkSocial
---
---