Lord Shiva temple Festival celebration at my village
In my village we are celebrating 11 days festival of lord shiva temple , today is the first day and every day we celebrate with different flower dacaration and style , today lord shiva was seated on "AAdhi Sheshu" vahan.
Lord Shiva is one of the most worshipped deities in Hinduism, and his festivals are celebrated with great fervour and enthusiasm in many parts of India. In your village, I understand that there are several festivals dedicated to Lord Shiva, and I will take you through some of them.
Lord "shiva" with his wife goddess Kamakshi seated on "Aadhi Shesha Vahan" with beautiful flower decoration: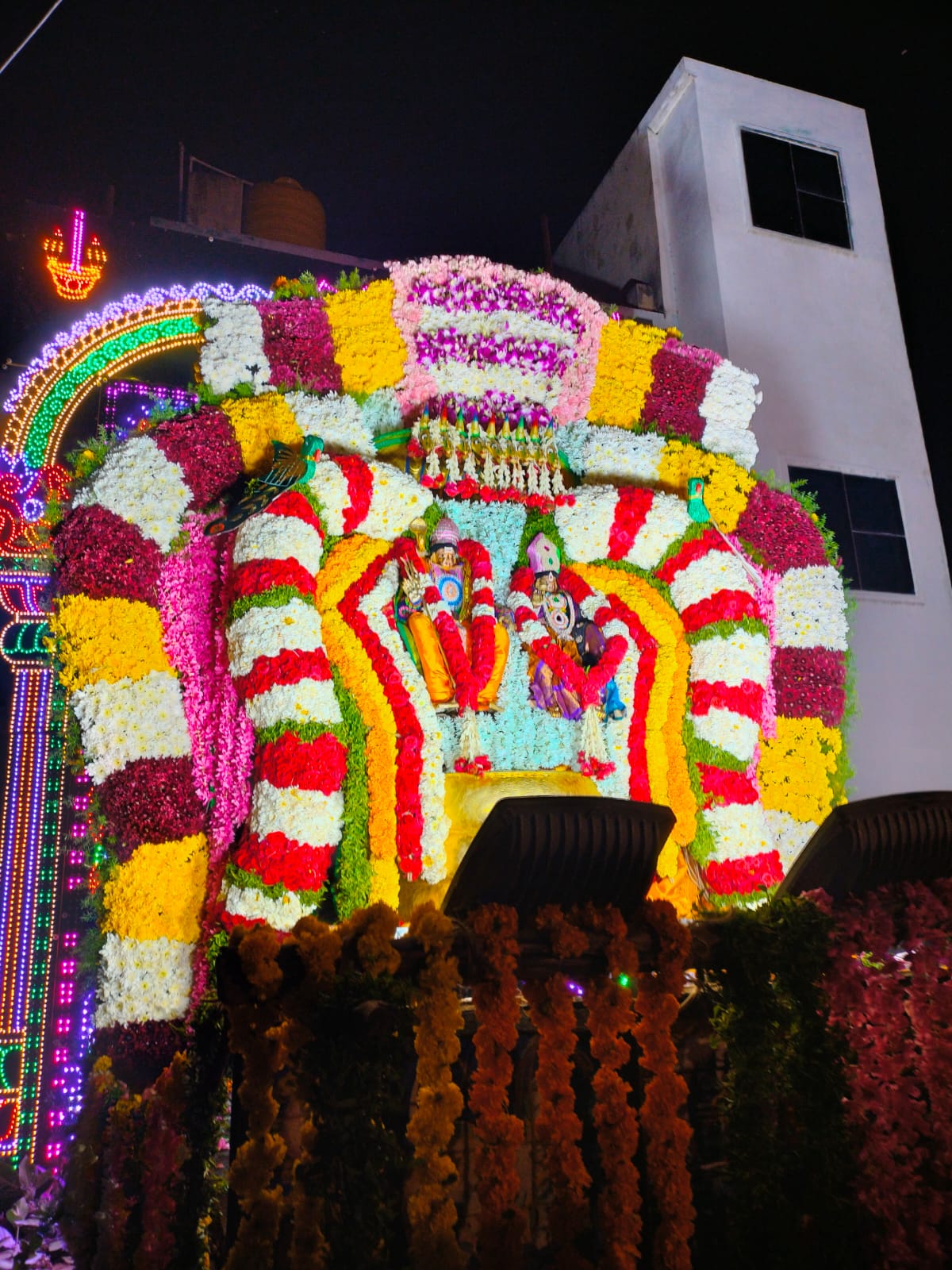 Welcome Entry decorated with beautiful flowers: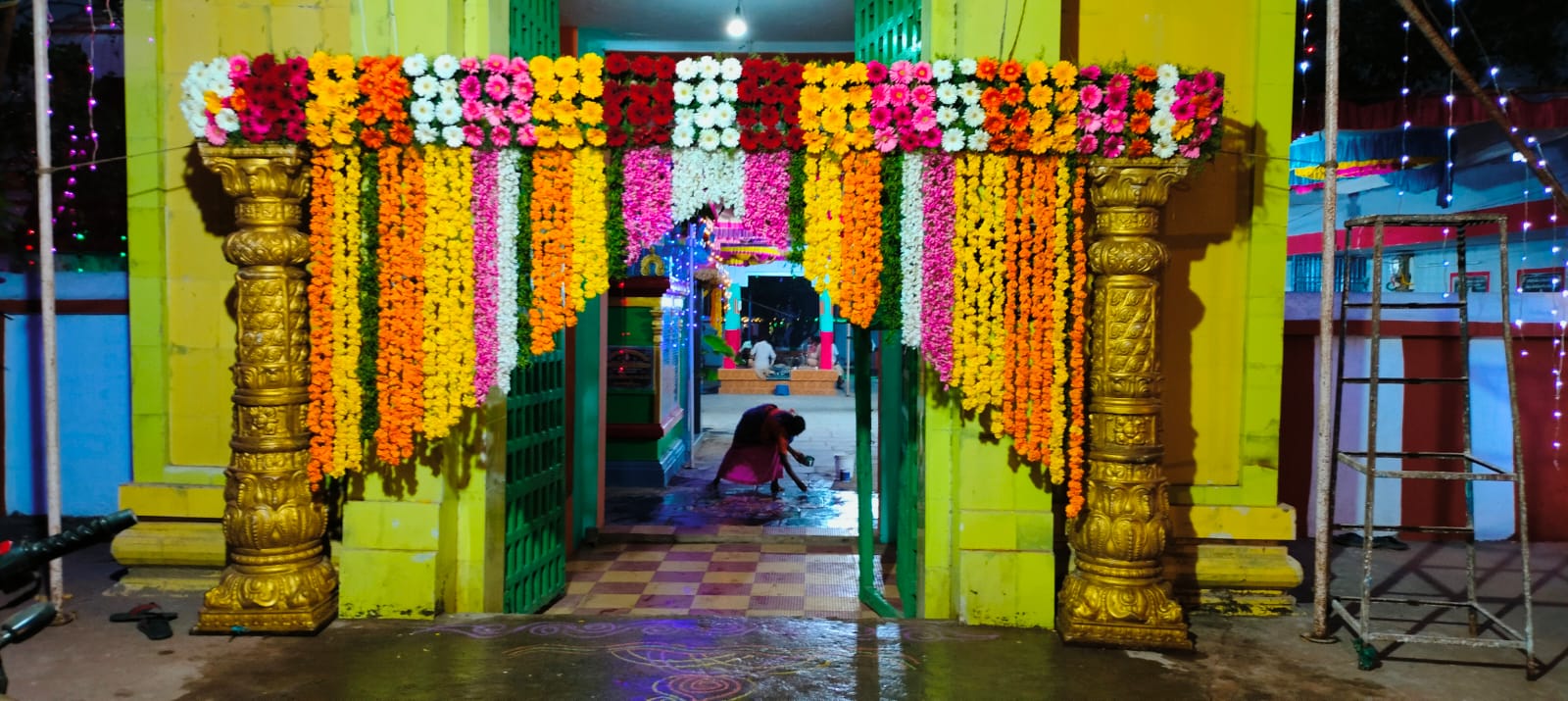 This is one of the oldest temple in my village which was inaugurated in 1032 year, built by "Chola" Empires. And here so many historical things also present .This temple present in Talamanchi village , koadavaluru(Mandal),Spasr Nellore(District), Andhrapradesh.
Temple back side decorated with electrical lighting sets: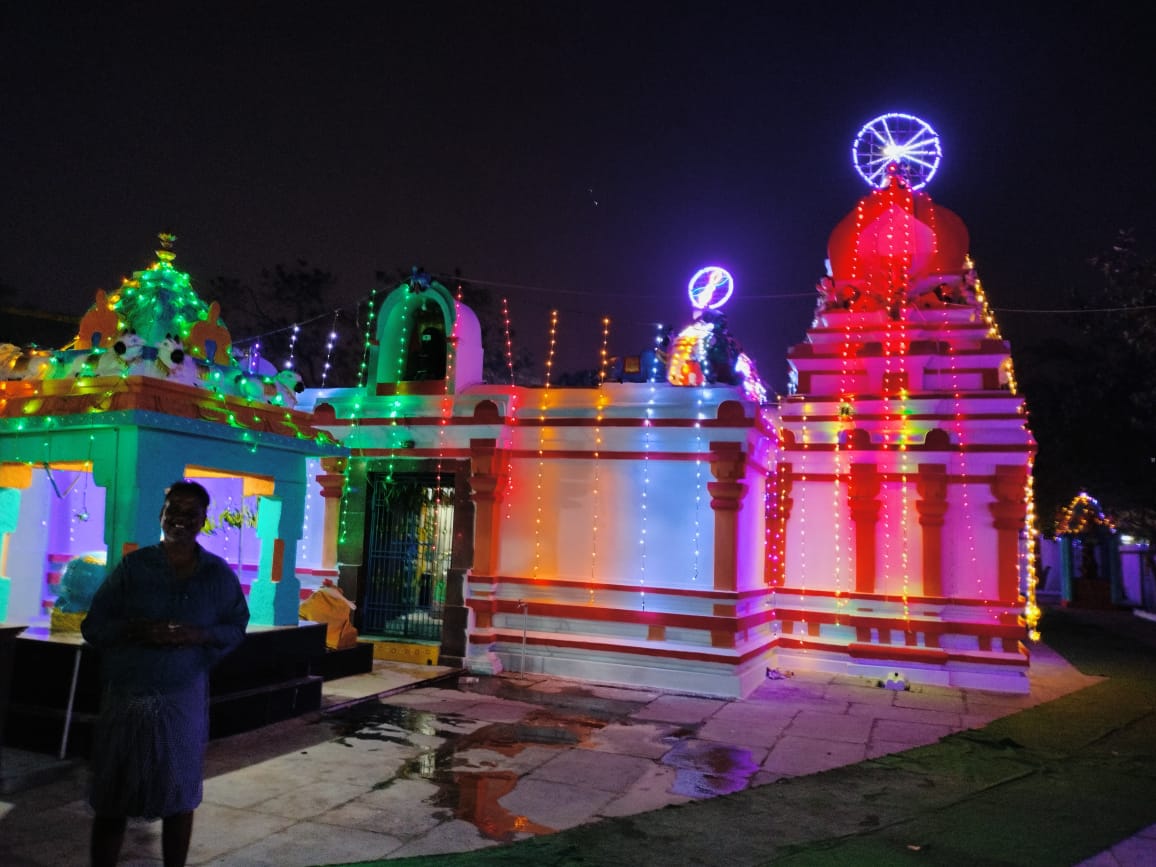 Celebrating mode: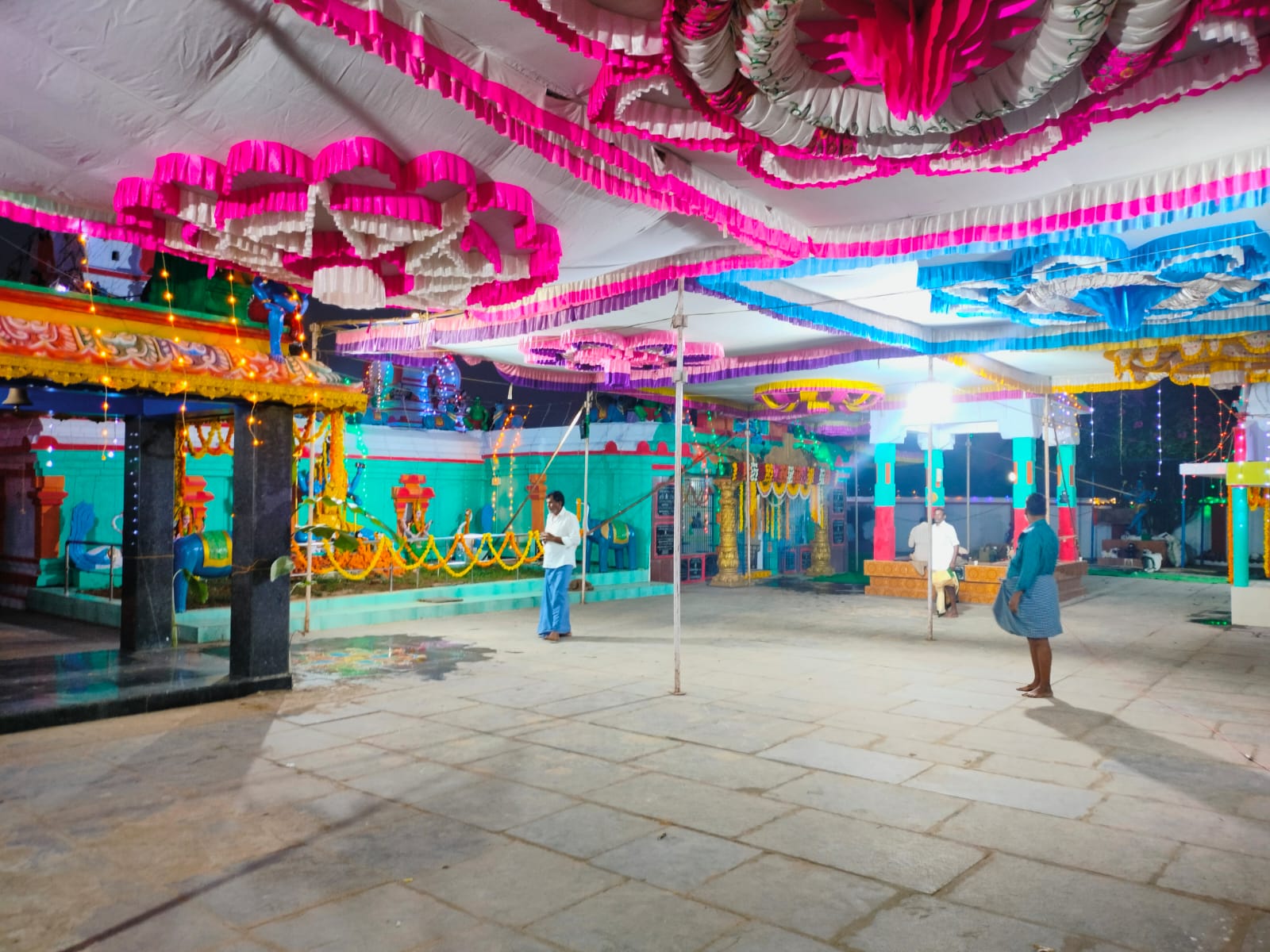 ---
---