A Beetle Pooped In My Hand 💩 Lady Bug 🐞 Grasshopper 🦗🌸
While I walking and I saw a beetle on the sweet potato. I stopped at it and I saw it be quiet here. I tried to touch it but it's fell down on the ground. I catch it and put on my hand.
During I taking pictures of it and I wondering why it's not fly away. After just a moment and it poop in my hand lol 😂, after it poop already and it flew away from my hand. Now I knew why it on my hand 😂.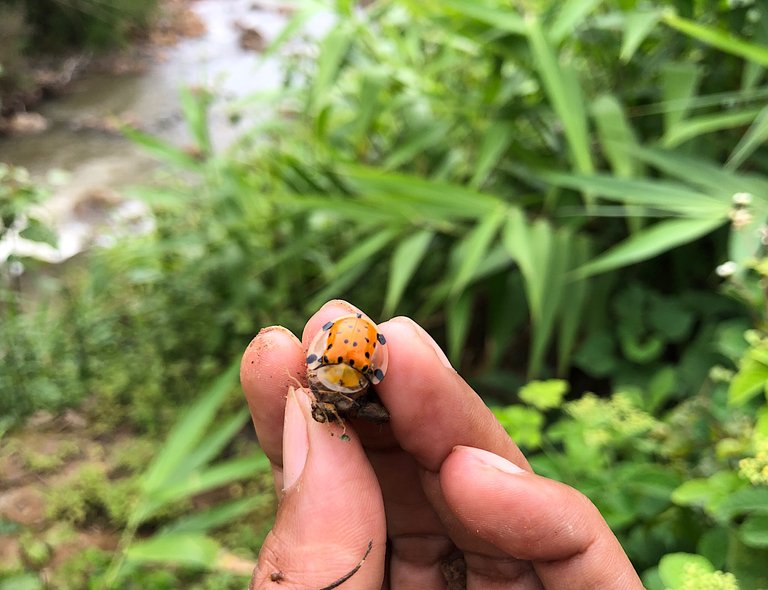 When I took it from the ground at first.
After I put it in my hand, it's very quiet. It's tiny beetle and looking so cute beetle. I used see this kind more time but it's not easy to get pictures of it.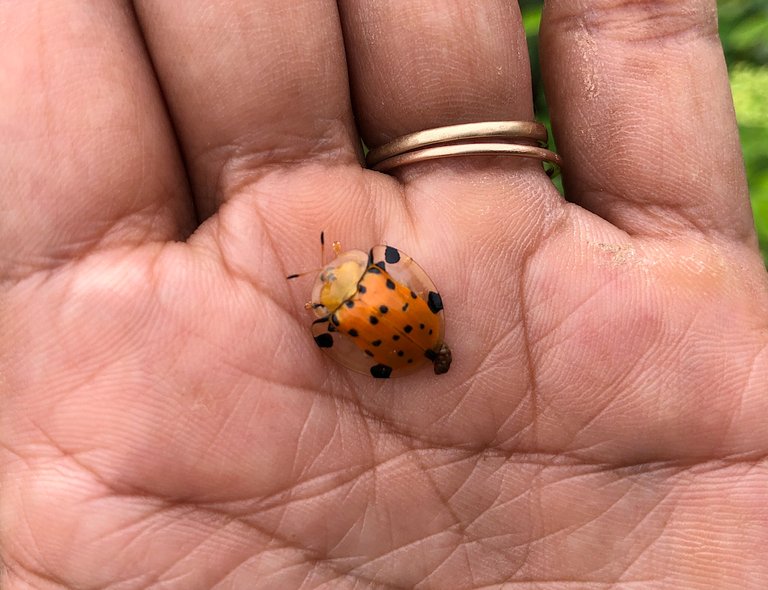 It's pooping! It's very surprise me that time. I don't think it can do that with me. I do not upset with it and it made me laugh because I'm overwhelmed. I learned its named is Aspidimorpha miliaris.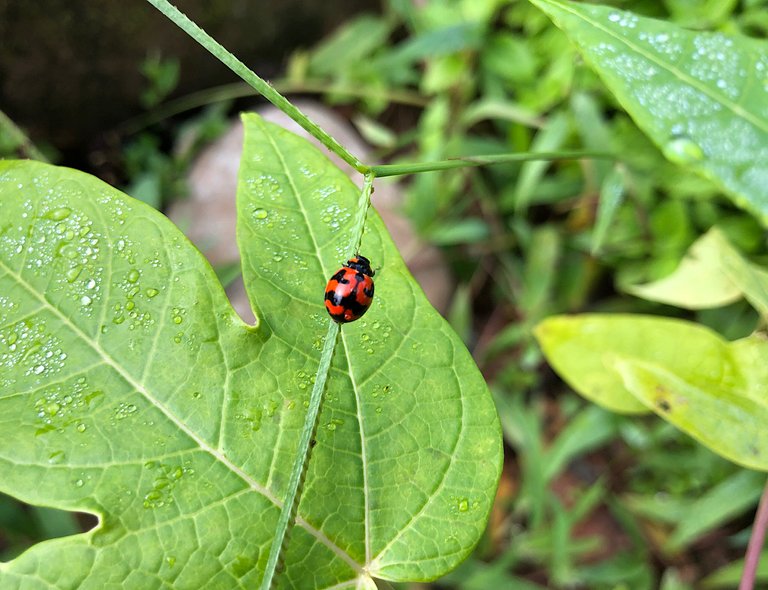 This is a red ladybug 🐞. I knew it very well because I saw it a lot. This kind of ladybug are so many different colors.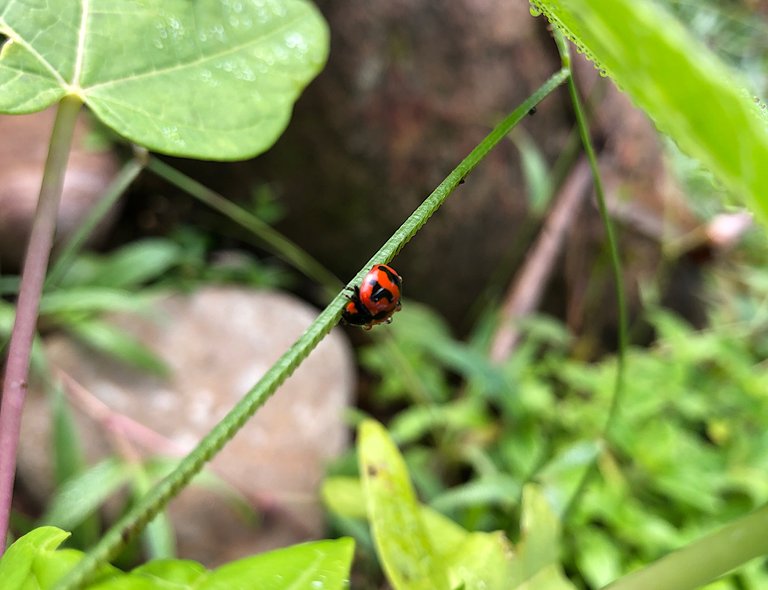 It's a small and easy to lost everywhere, so when I saw it I always to get pictures very fast of it before it gone in somewhere. So this picture is not clear enough.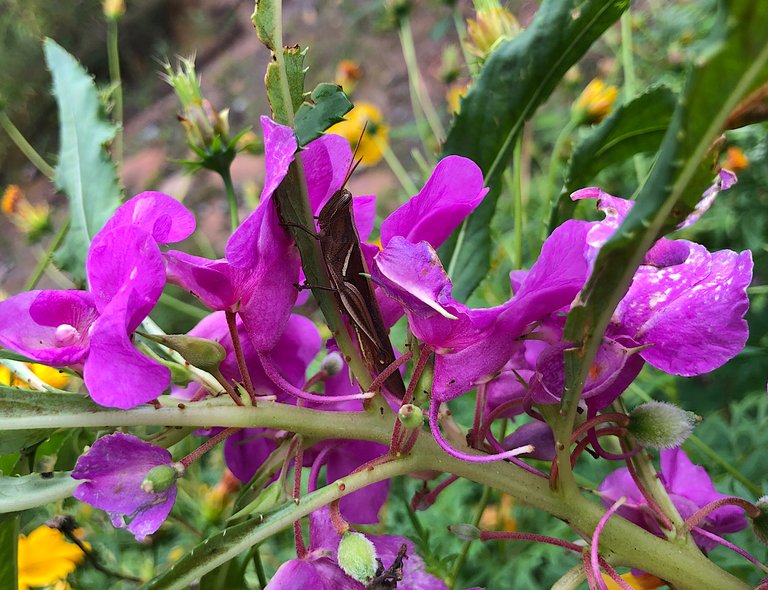 The grasshopper is in the flowers. I hope you enjoyed it. Have a great weekend.

CLICK HERE TO JOIN HIVE AND START EARNING CRYPTO LIKE US
---
---