A Crane Truck Took Light Pole From Our Land & more! 🏗️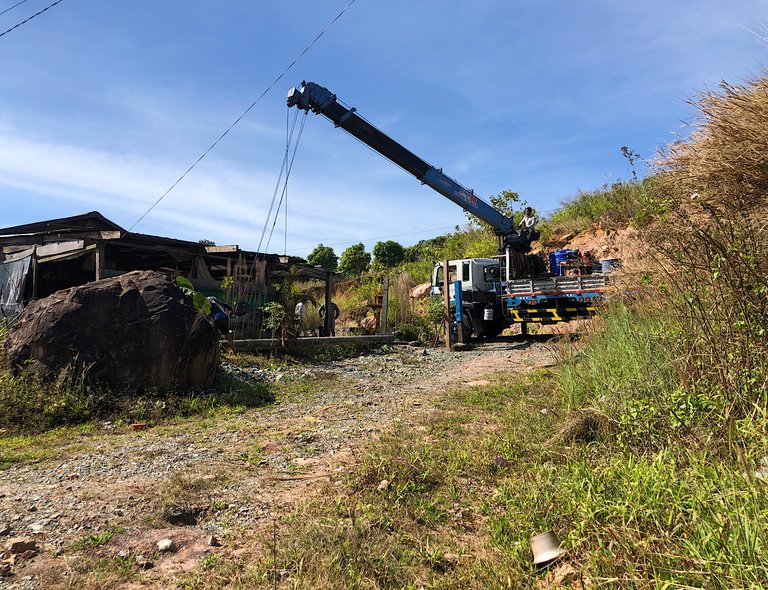 Happy Chinese New year to all China people. Today I want to share my daily with you. We have the state light pole that fell on our land from the previous owner. My husband and I want to get it off our land first and we build a fence. My brother arrived three days ago to build a fence for us, but he had to wait for my uncle to start building the fence because he could not do it alone. But my uncle said that after the Chinese New Year, he came because he is a Cambodian of Chinese descent. I just tell my brother about that in two days ago and he said if he see a crane truck cross our road he will to stop it. I live there nearly a year and I never see a crane truck cross our road.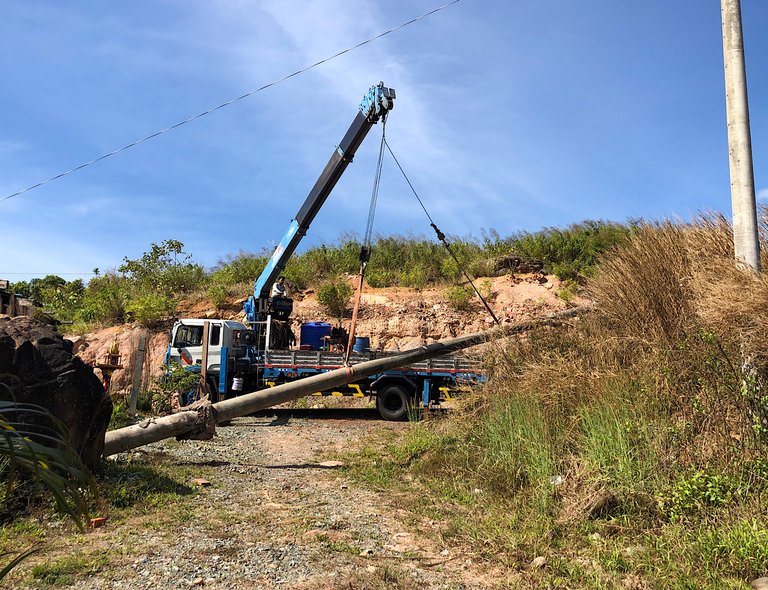 But yesterday, my brother see it and he made it stops. I asked them for price but they said, I could give them as I would.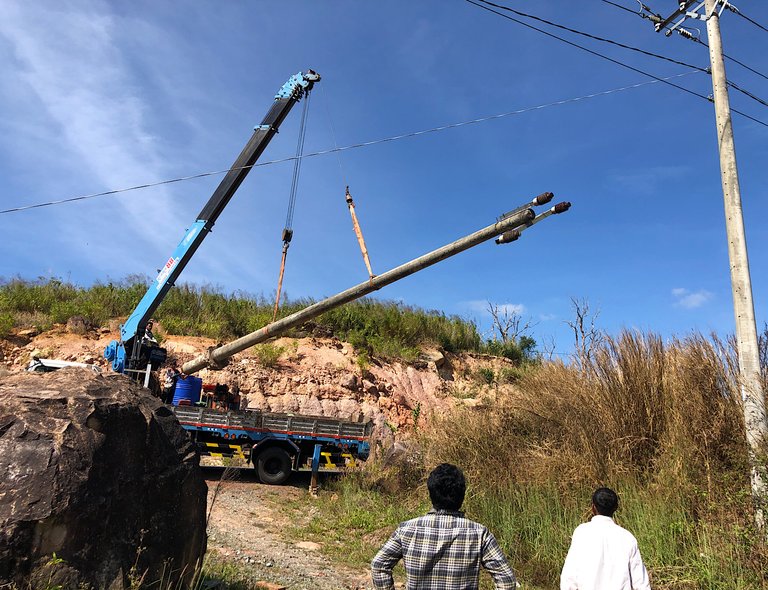 It's not easy working and looks like dangerous work. So it makes hard for me to give them money. Then I asked my neighbor that, how much money it right for them and he said, maybe give them $20. Before I give them the money and I asked them again how much money and they said $15. It's easier when they set the price. Then I chat to my husband about that and send him a picture. He replied me on the road coming back home, he is so surprised and said it's very lucky to took it before we make the fence.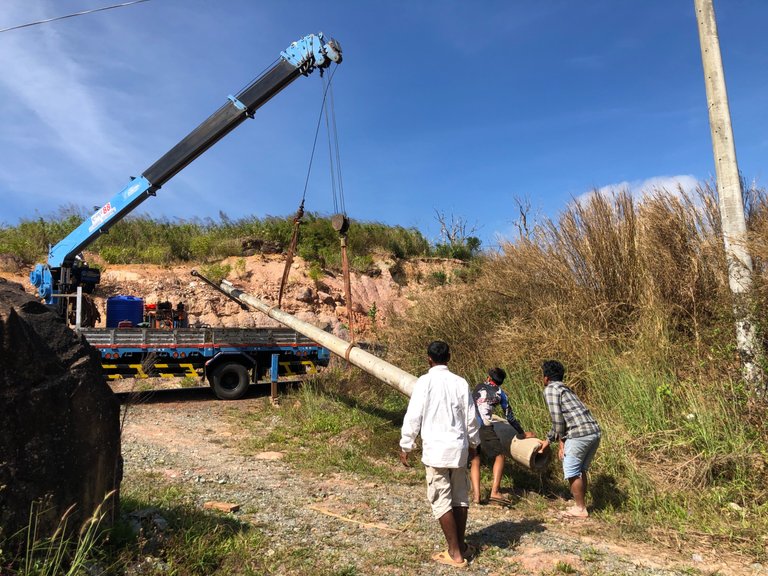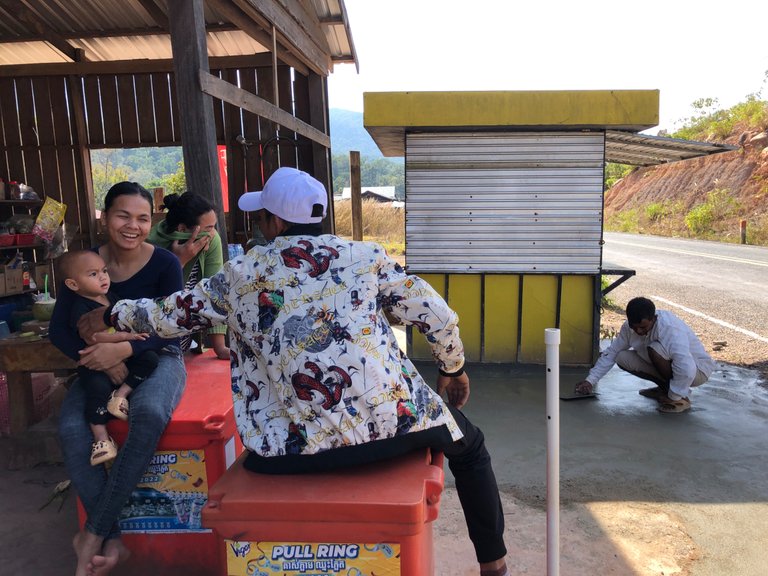 After my neighbor helped me took a light pole and after my brother to help my neighbor make a poured concrete.
My husband and Monkey-B staying home and he went to cut a tree near our hut. He wants to put the rock over here but he can't not take it out because it's heavy. Have a good day everyone.

CLICK HERE TO JOIN HIVE AND START EARNING CRYPTO LIKE US
---
---