🏠 A House Got Burned Last Night In My Village 🔥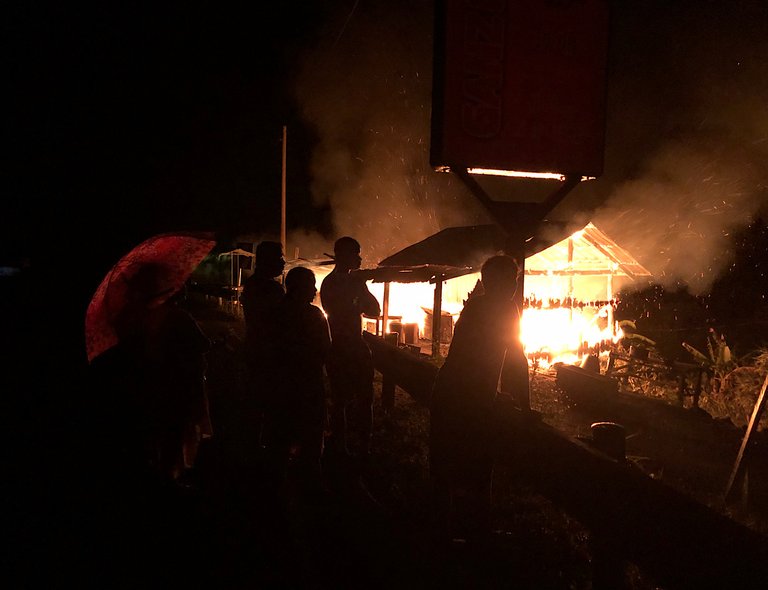 Last night in my village a house got burned. They have three small kids. The father is a soldier and he sleeps in the barracks, leave his newborn daughter for 4 months at home with his 6-year-old son and 9-year-old son at home.
Before he went to sleep at the barracks, he begged her to stay home one night because it was Sunday night, but her husband refused and told his wife that he is a soldier. He had to sleep at the barracks. That's what she told me this morning.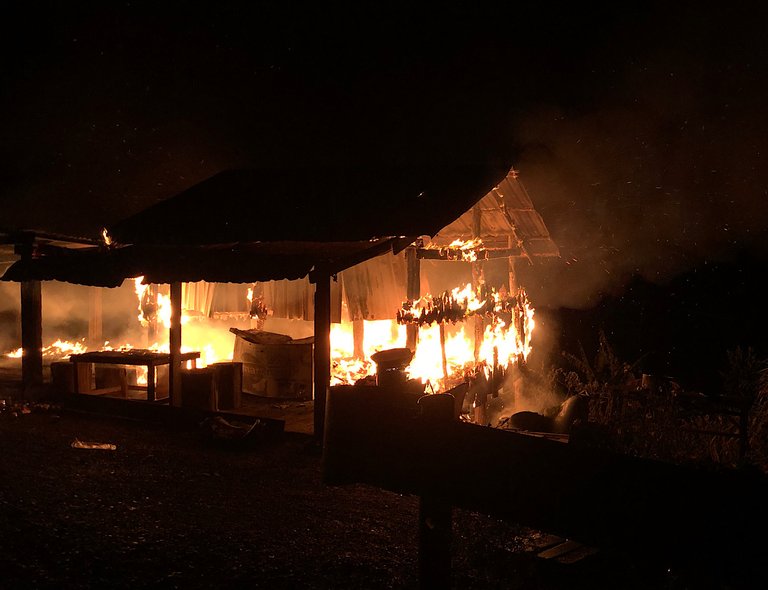 At 10.pm I was sleeping because I'm sick and my neighbour called us to help house that catch fire. I woke up and I'm not feeling good and with worries about those kids. When we got to the house it burned almost completely, we could not help but stand and feel sorry for them. But I was also relieved to know that the children and the mother were safe. The house is a grocery and gas station near the road.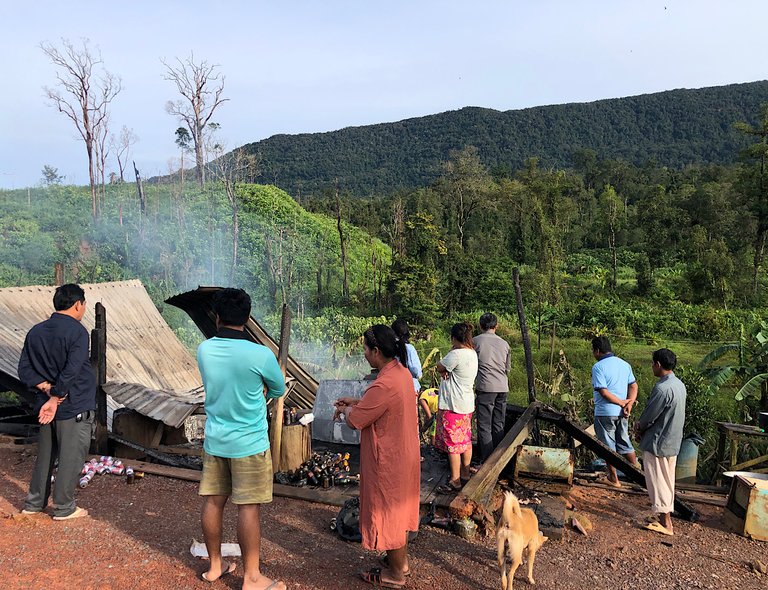 She told us she couldn't get everything from her house, she can took only her kids from fire and she crying a lot. She lost everything in fire. When I came back home I can't sleep because I'm thinking about those kids are cold at night. I told my husband that I wanted to give them some blankets, but it was over 12 o'clock and I did not dare walk alone. Then my husband took me to their house, but it was not their house, it was a small house they had left behind.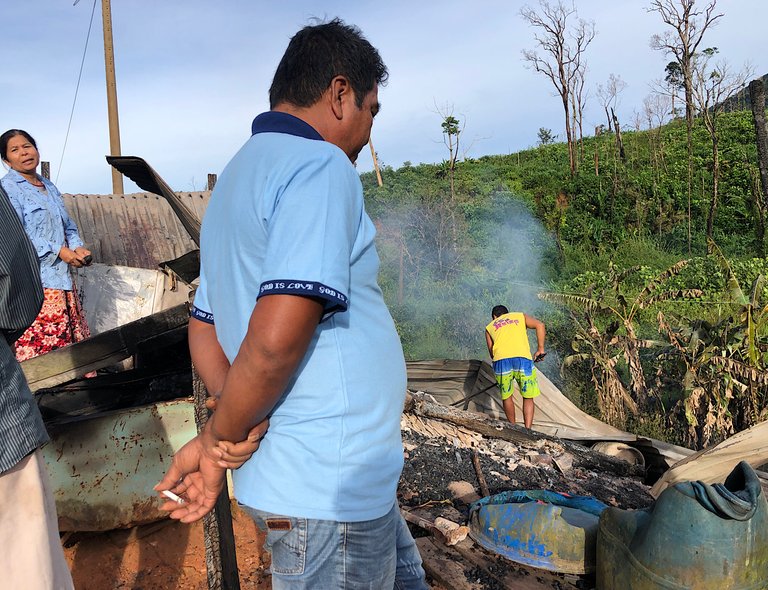 In the morning the people in our village went to visit them. I took some clothes for her and for her kids with a pan and some people give them the pots and other things to use in the kitchen. In this picture you can see a man finding the google but he still can't find it. Last night my husband and I had some difficult time to sleep and I need to make breakfast at 5am for my daughters to go to school.

CLICK HERE TO JOIN HIVE AND START EARNING CRYPTO LIKE US
---
---