A Landscape In Front Of Our Cabin 🪴Growing Wild Plant 🌱🌺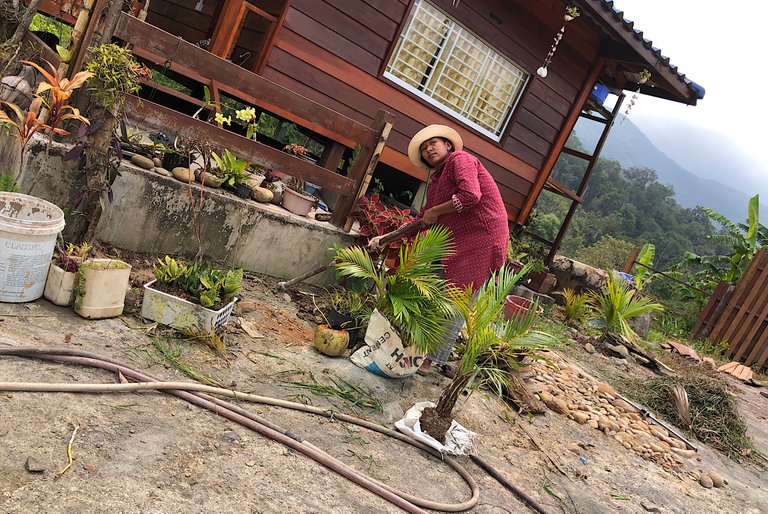 Two weekend ago I picked some kind of plant from the trees in behind our house and I arranged them in dead trees stumps.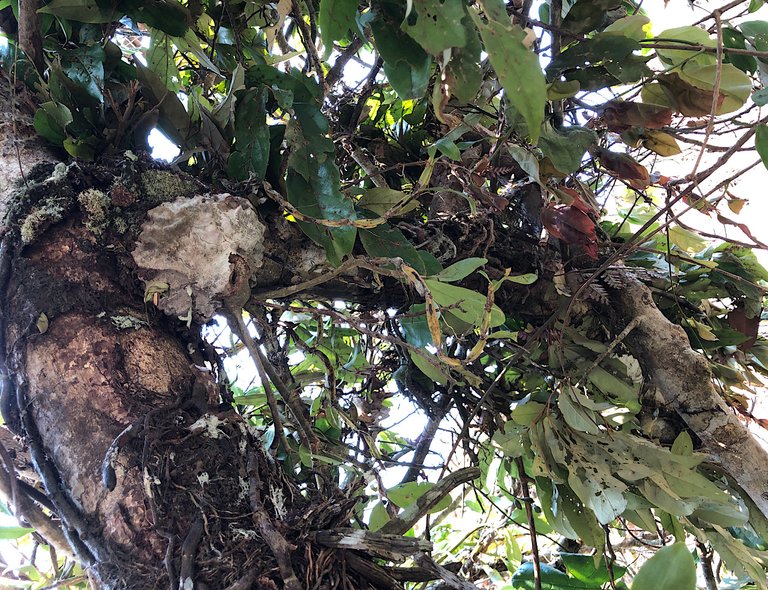 These are some different kinds of wild plants in a tree that we hired someone to cut the end of three tree in a few weeks ago. Because we were afraid theme would break and endanger people because they were in our land.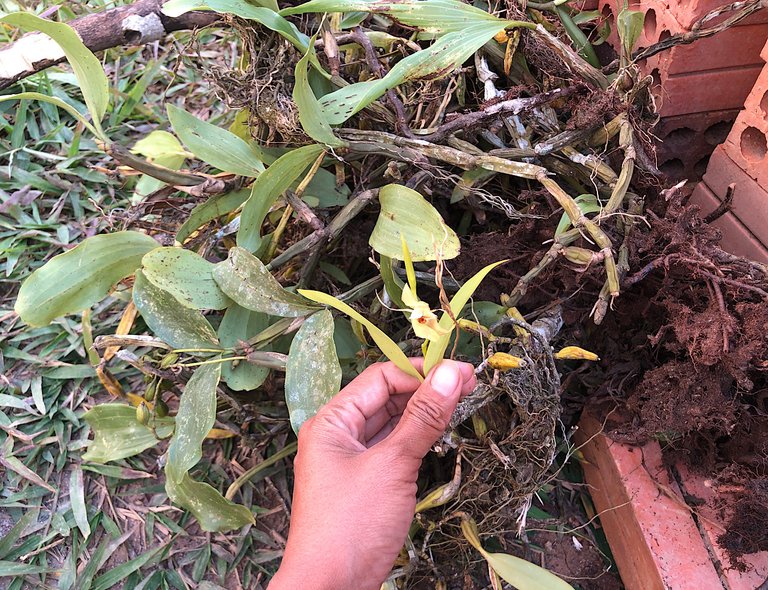 That tree has a lot of this kind plant and a little bit other kind also.
I picked up the stumps and tied them with other plants. This kind I used to grow it before and its flowers are pretty like orchids too but it's smaller.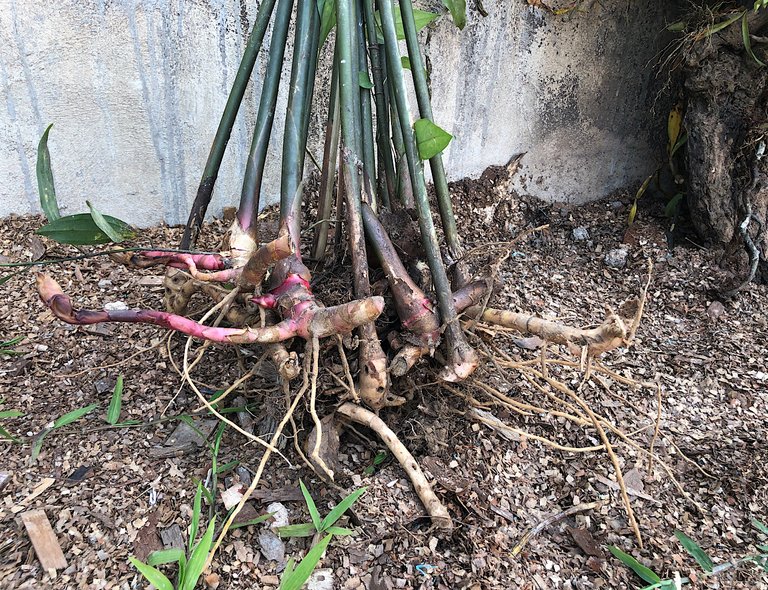 This is cardamom in jungle behind our house. My brother and my uncle are to walked to visit forest in a few days ago for find madeleine and they saw cardamon, they took it some for me growing at home.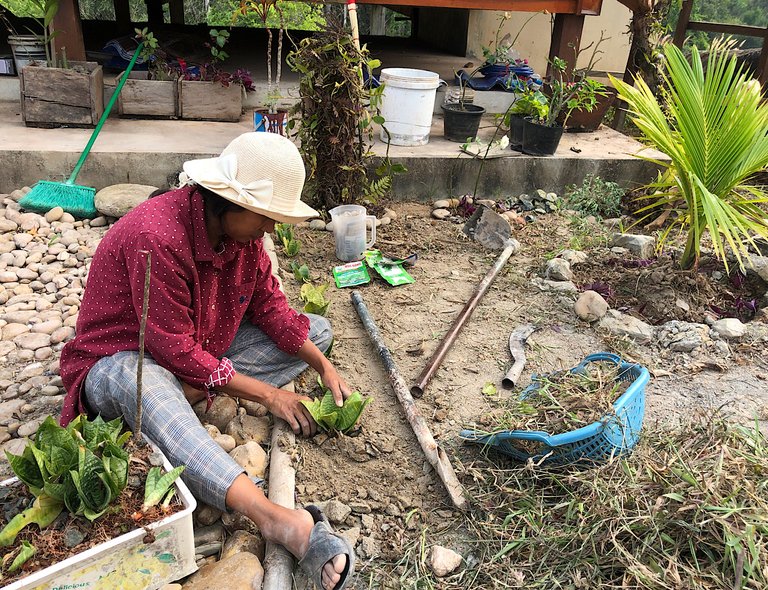 I starting to make my small garden on Sunday because my two daughters are not study and I made them to help me make housework. So I have the time landscaping and I doing it a little bit every day. Now it's not yet finished but I want to show you some.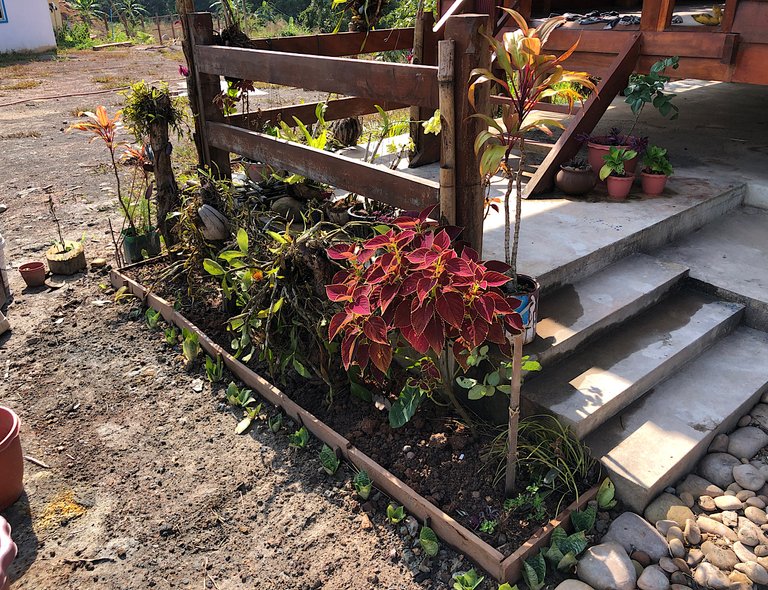 I cleaning the grass, dig the soil and put the stumps of plants in there. I also took the wood and put the soil in for the growing other plants around them.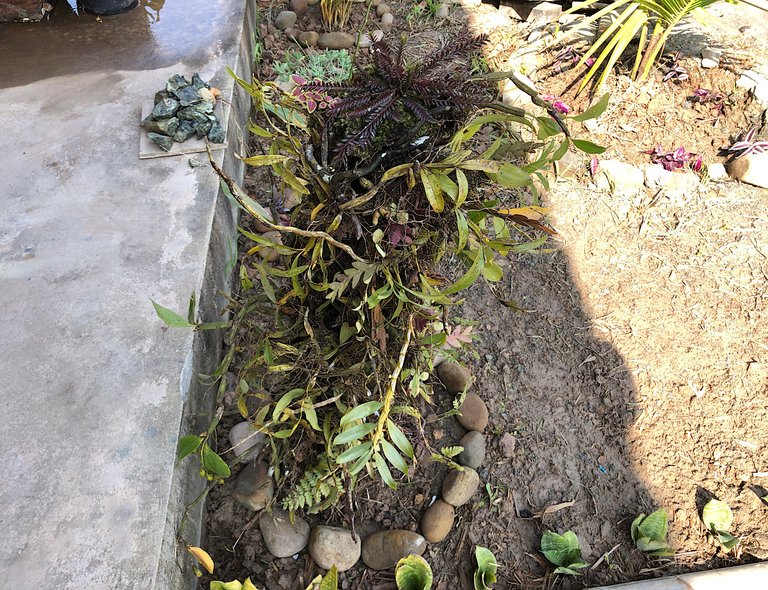 For this stump I put a lot of many different types of plants. I thought I had two trees of wild-orchids also but I don't know what kind color of them. So I waiting to see their flowers.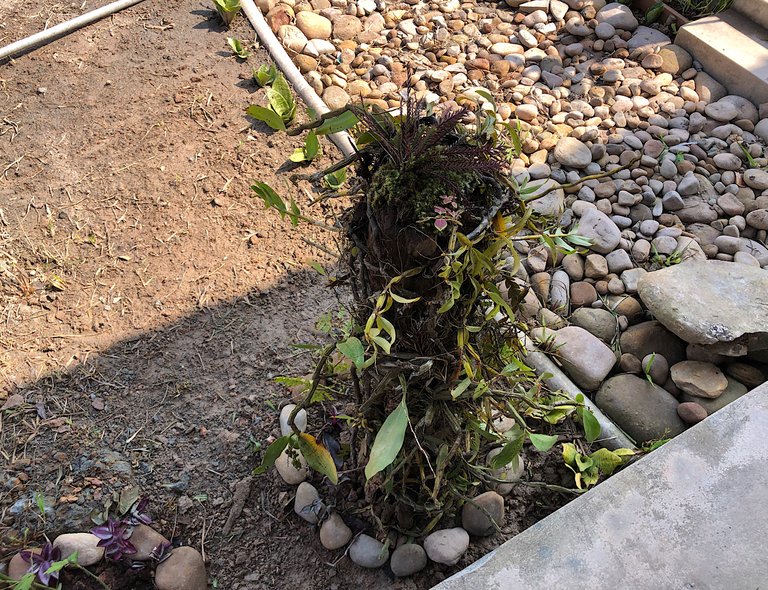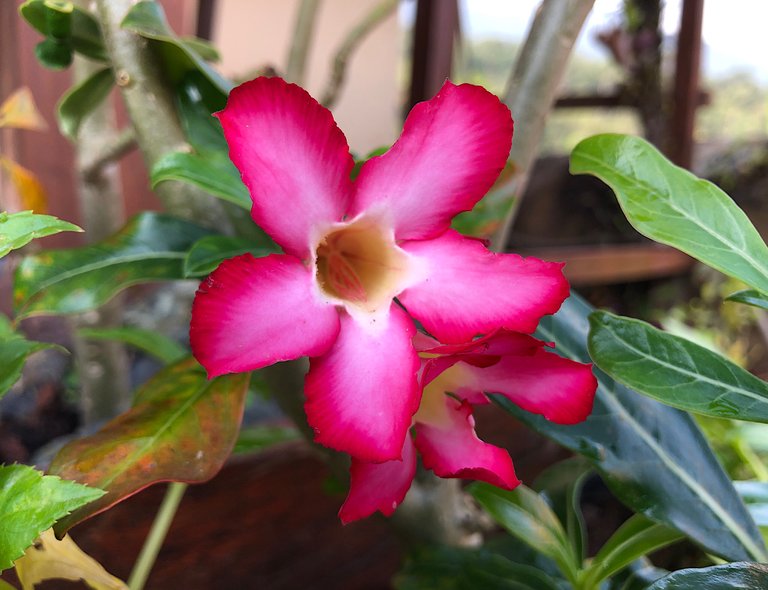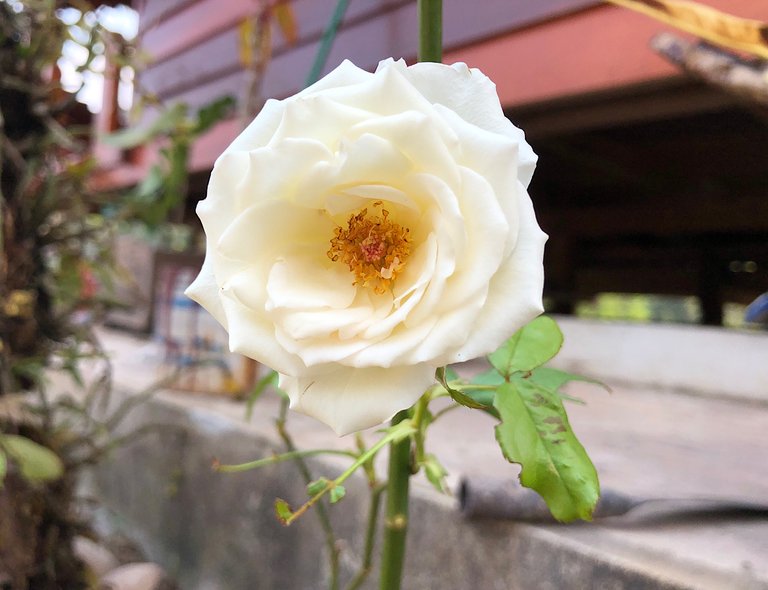 I hope you are all well everywhere you are.

CLICK HERE TO JOIN HIVE AND START EARNING CRYPTO LIKE US
---
---