A Moth & A Grasshopper Came To Visit Us 🦋 I Slipped In The Rain ☔️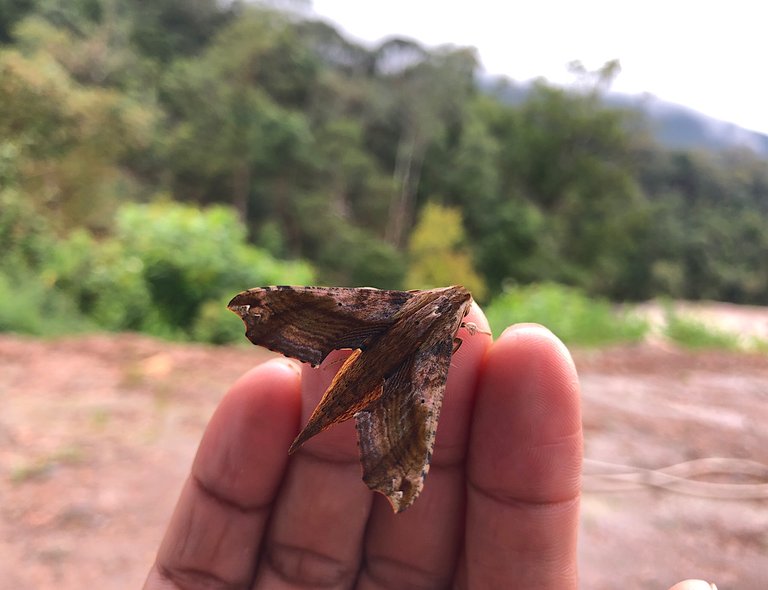 Hello everybody, how are you? It has been raining and windy for three to four days and the road has been badly damaged. It was very windy at night, it scared me and made it hard for me to sleep.
Last morning, my husband drove the tuk-tuk to take the children to school, but it was difficult to get out because too much rain made the ground soft. I also helped push the tuk-tuks to get on the road, and my husband told me before leaving to pick up the rocks and pour them here, and I said okay to him.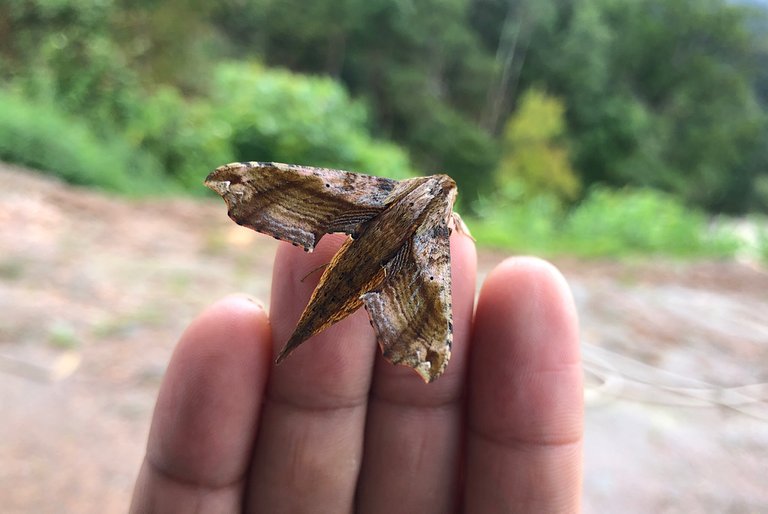 But the rain did not stop, so I used an umbrella and picked up four bags of stones at the entrance to the tuk-tuk, but when I was holding the stone bucket and the umbrella, I slipped back. I was muddy and wet from the rain, and I was very hurt.
Suddenly I could not get up, and I looked around myself and there was no one. That's made my body is sick and I have the flu now. When he came back I tell him about that but he do not say anything to me and making me a little bit upset with him. I hope you are doing well everywhere you are.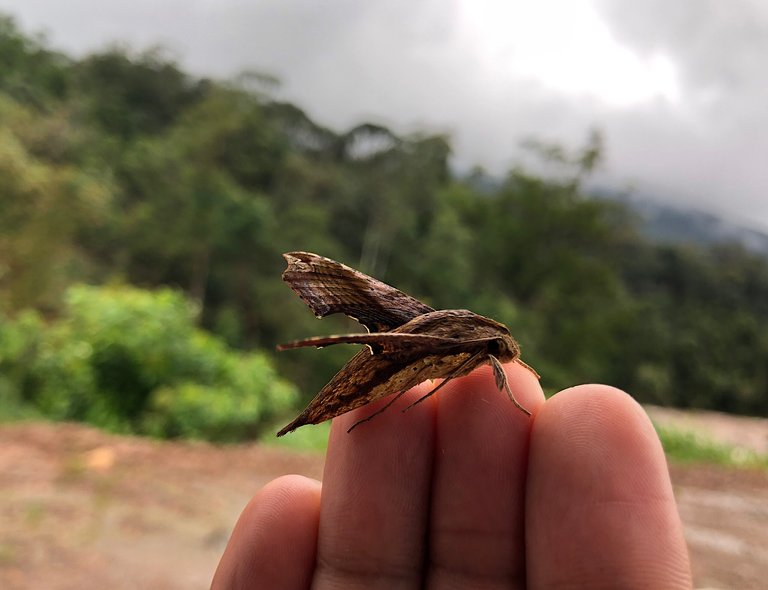 During I take a rest on my bed and I saw a moth fell down near me and it's very quiet here. I took it outside the window to take the pictures of it. I think, this kind I have never seen it before. It looks a little bit fat.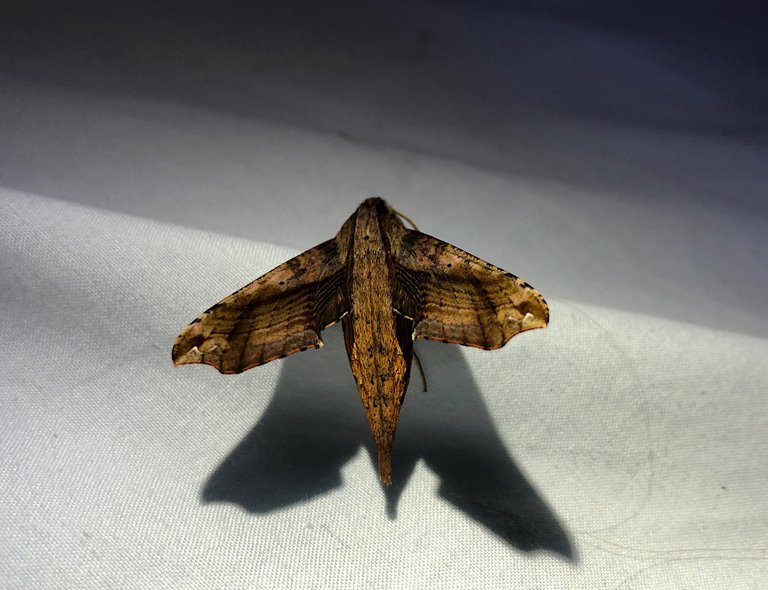 After I took the pictures, I put it on my bed and it's still not move to other place. I scared I forgot it and maybe someone sleep on it. Then I took it and put it on the window.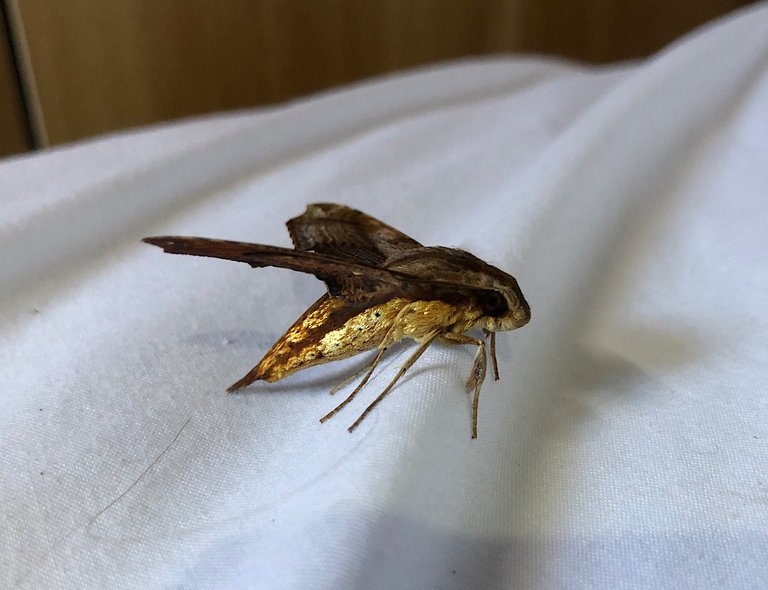 My room is dark because outside is raining. I also saw a few different insects at my house but they are high. I think because so much rain and they are need warmth.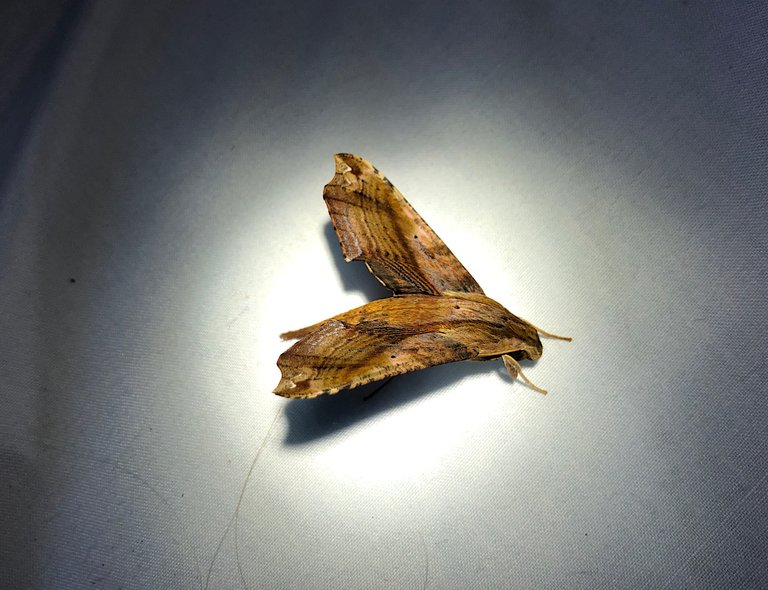 This picture my little girl helped me for light.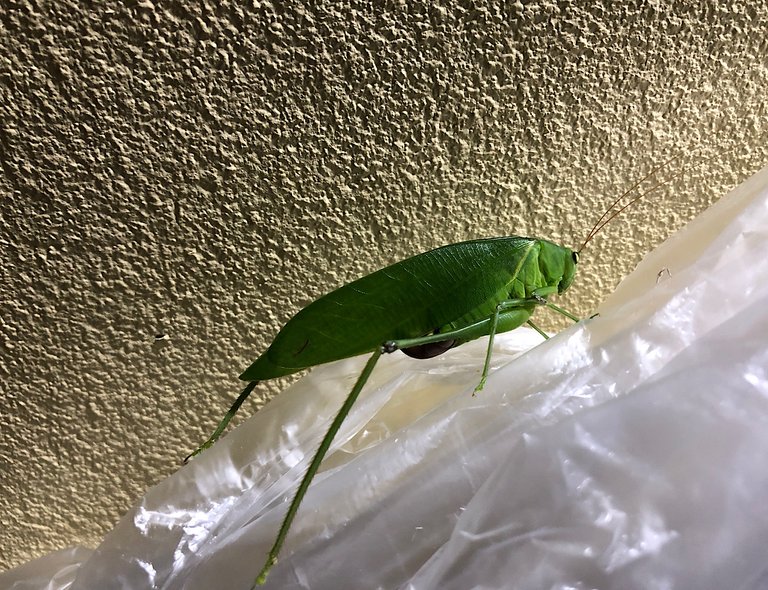 This is a green grasshopper and it came inside my house also. Good night 😘.

CLICK HERE TO JOIN HIVE AND START EARNING CRYPTO LIKE US
---
---