A Pretty Butterfly In The Window, A Caterpillar & A Tiny Spider 🕷🦋🐛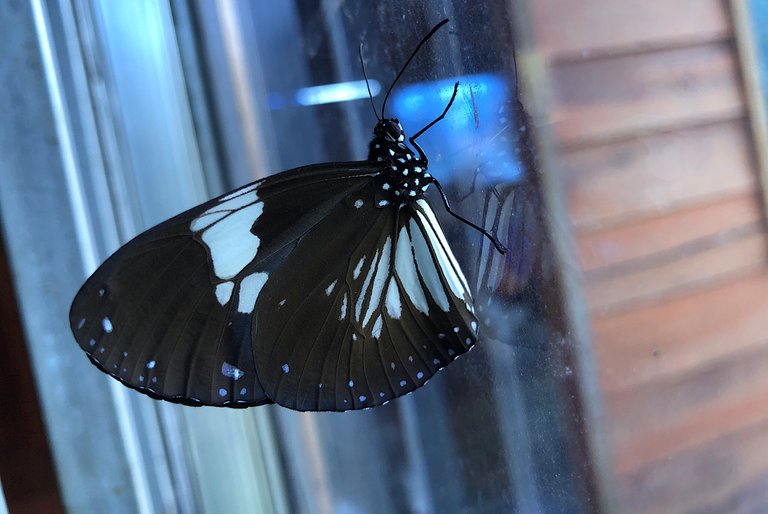 Hello everybody! This morning I saw a butterfly in the window and it tried to fly out. It hit the window many times, I think it's wondering because the window can see outside but it can not fly out. It flew and hit the glass and stopped in the window many times. It tried to change the places in the window but it still not go outside.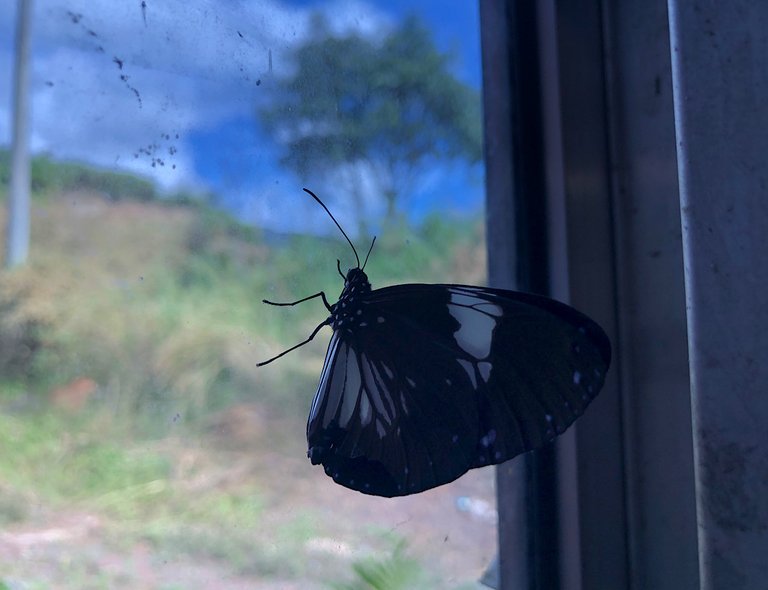 I just got some pictures of it and I open the window for it to fly away. But when I open the window and it still stay at the same place.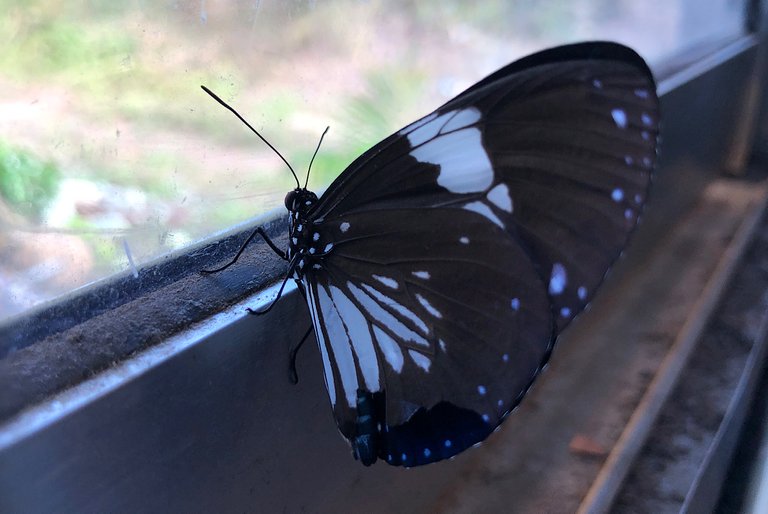 I was busy cooking that time and I made my food again. Then my husband stand outside our room and looks at me making food and he saw it in the window. He took it to showed it to me and he said that "this is a beautiful butterfly in my hands, do you want to take pictures of it?" Because he don't know I saw it before him and I got the pictures already.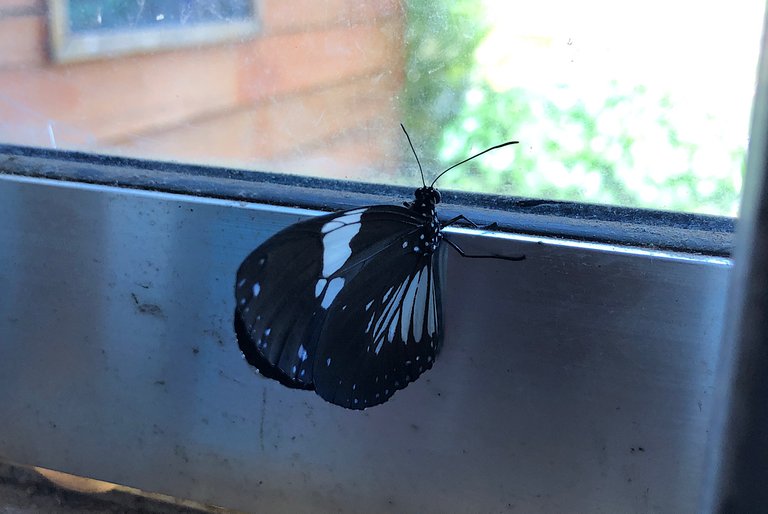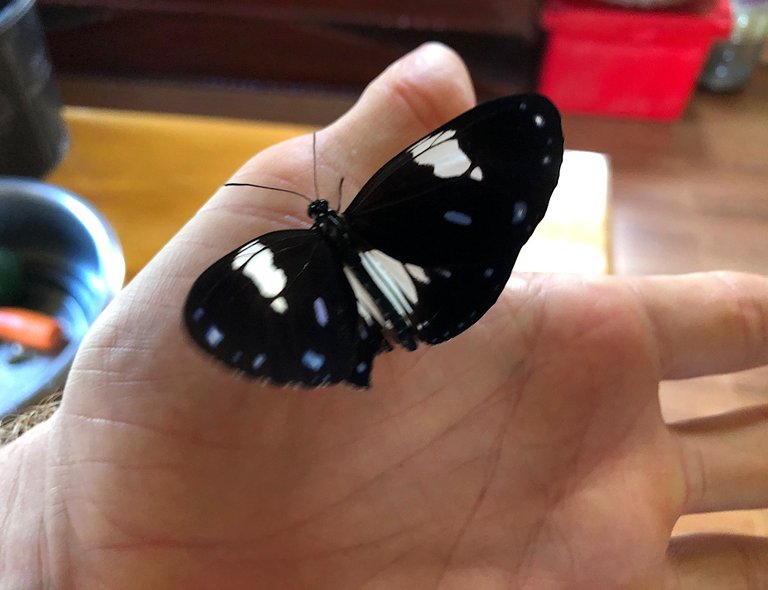 I said to him, I took photos of it already but I can take pictures of it again to make you happy. Then he opened his hand and I took only one picture and it flew away from our house. I learned its named also but internet is very slow because we living on the mountains.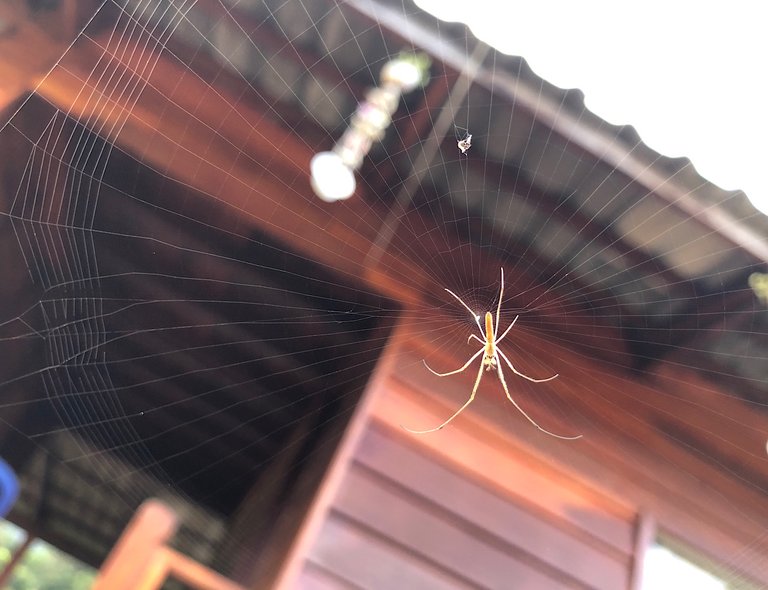 This is a tiny spider in its web. It's high from my hand, so it's not clear picture.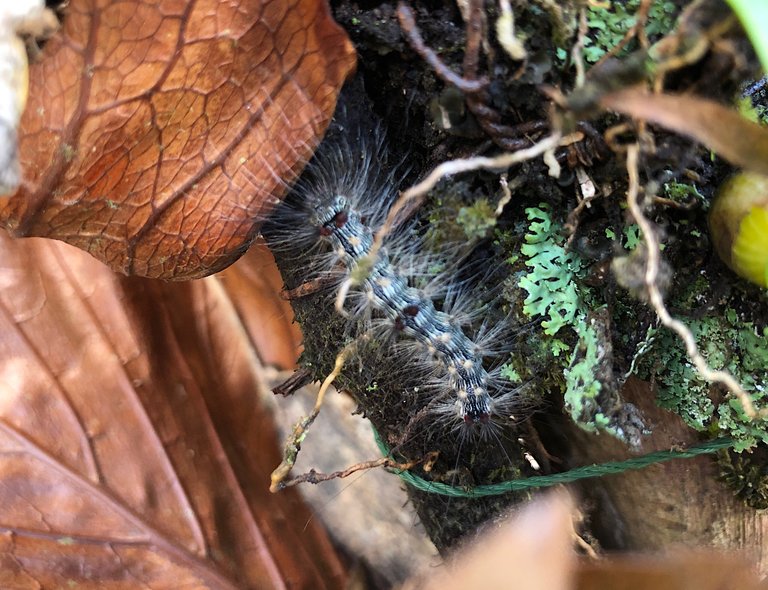 I just saw this caterpillar a few days ago in this plants and today I saw it again at the some place. I think it's living over there until it become a moth. Thank you for the stopping by.

CLICK HERE TO JOIN HIVE AND START EARNING CRYPTO LIKE US
---
---