🦋 Beautiful Pictures Of Butterflies In Wildflowers 🌺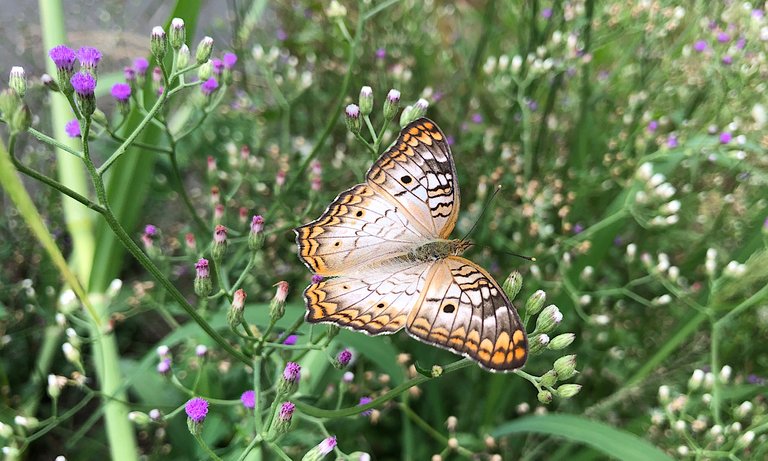 Two weeks ago I took many pictures of white peacock butterflies but I do not yet show everyone. I wanted to show you new insects before these butterflies because I used to share white peacock butterflies so many times.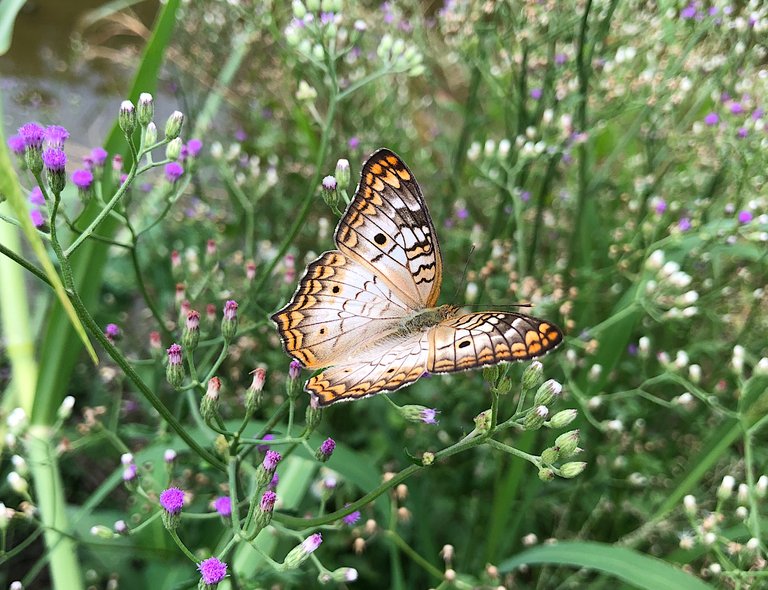 They're such beautiful butterflies, and I am never tired look at them and take pictures. It has bright colors on its wings.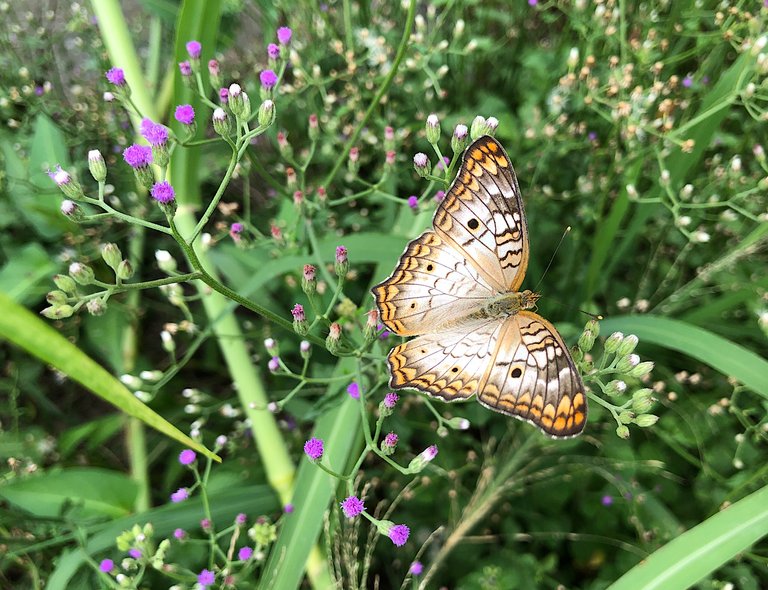 The white peacock butterflies love these wildflowers so much. I always see them over there a lot and the other insects love these flowers too. Normally where there are flowers, there must be butterflies right 🥰?
This is another butterfly from a a different day, Its color is not as bright. It looks like an old white peacock butterfly.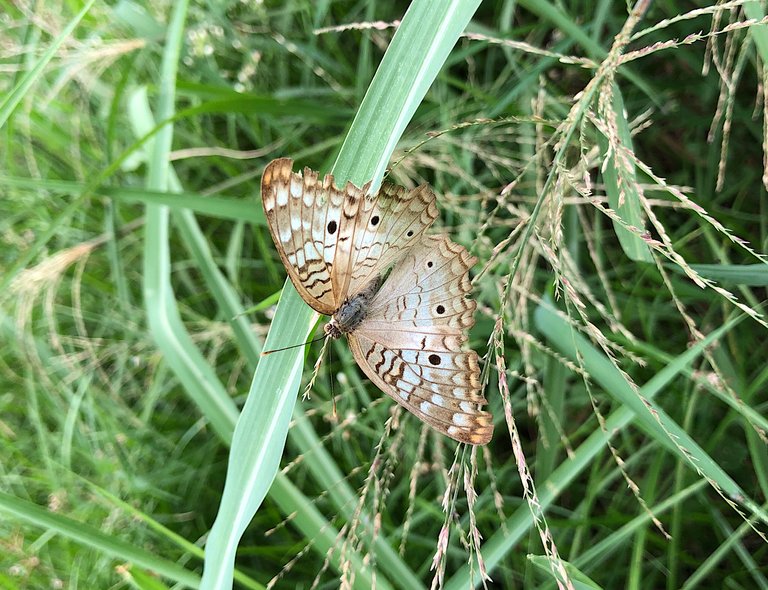 Its wings are a little broken but it flew away very fast.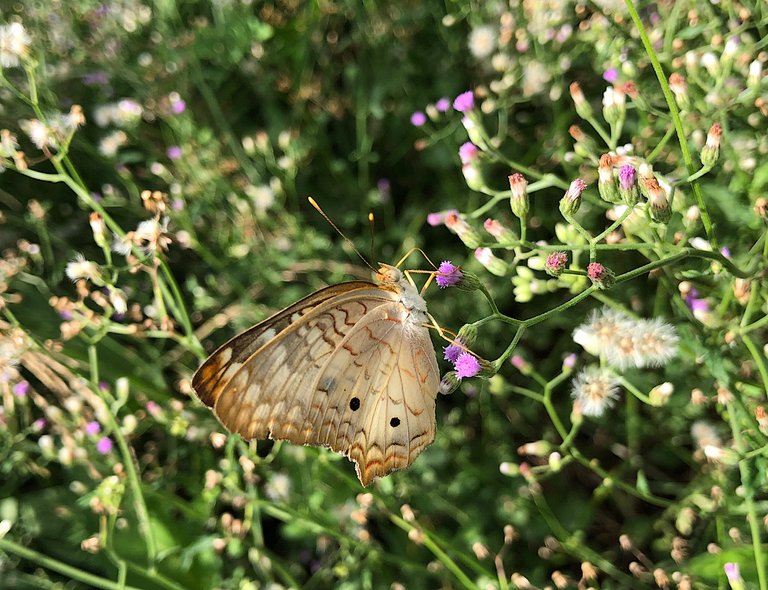 This is another butterfly in another place, but in the same wildflower patch.
I got very close to it and it was still for me. So it's easy for me take the pictures.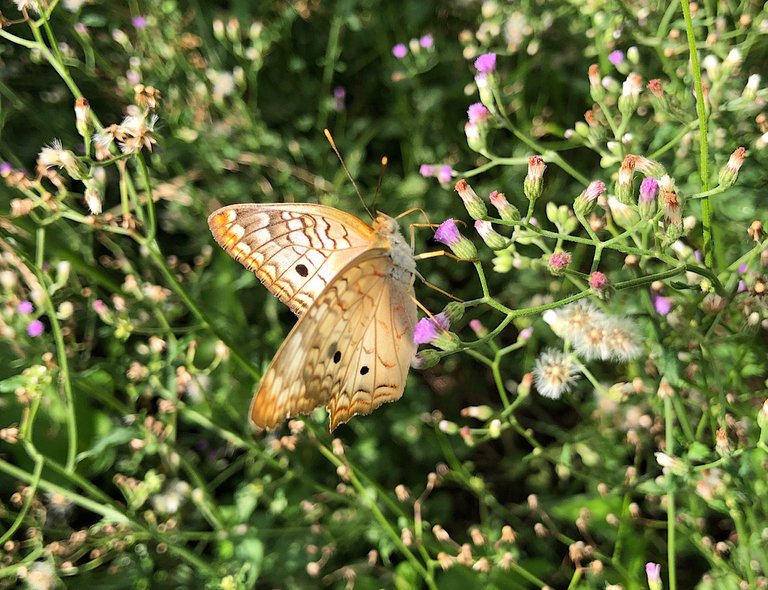 Before it flew away I have some pictures of it.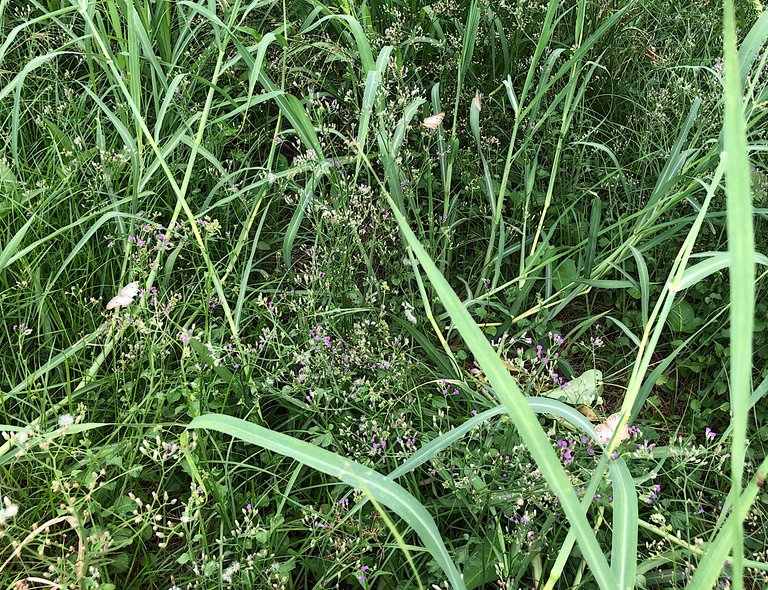 There are so many butterflies I really miss to find them but I can't do it now because the landowner sprayed the herbicide last week. Everywhere is brown now and all the butterflies are gone.
I do not have a good place to find insects two weeks already. I try to found insects near the road but I birds more than insects. I hope you enjoyed them. Have a great day everyone ❤️.

CLICK HERE TO JOIN HIVE AND START EARNING CRYPTO LIKE US
---
---