Beautiful Pictures Of Jungle Flowers 🌺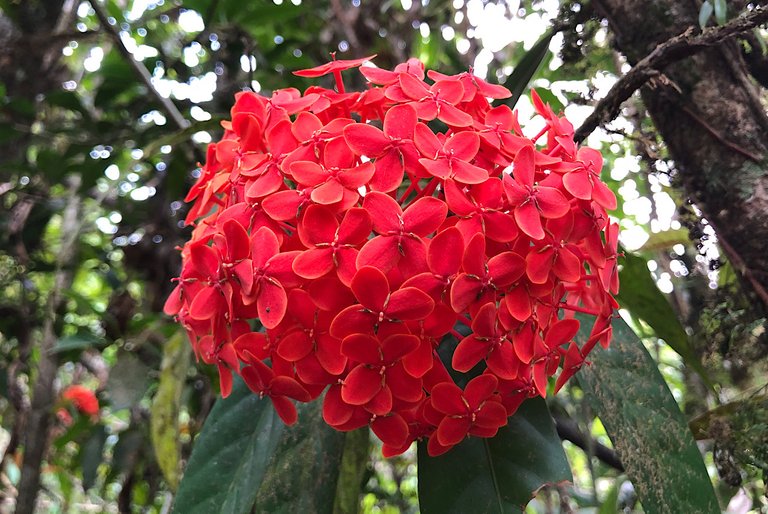 Hello to you all. Because I living in nature, so I have a lot of pictures from nature for sharing with you all. In a few days ago I found some interesting in the jungle and I dragonflies and butterflies are everywhere in jungle and river. But I can't take any pictures of them because they are flying and they are not stop for me. I just looked at them flying around me and they are flew away from me.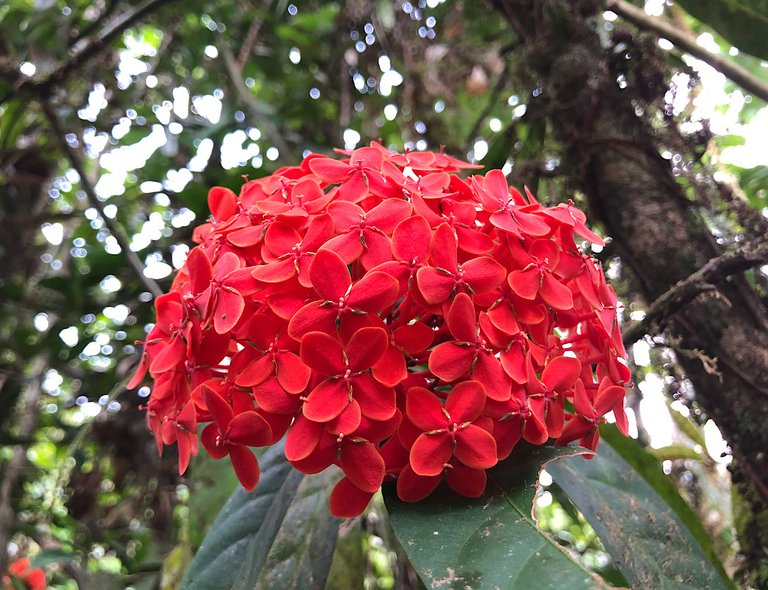 Although I can't take pictures of insects but I got so many pictures of flowers and mushrooms. I want to make a post from mushrooms for #FungiFriday but I can't to put the pictures in my drafts and I don't know why. I tried put the pictures a few times but it's still not working. So I just post where I put the some pictures yesterday. I want to add more pictures of flowers in this post but I can't do it. In this mouth I difficult to put the photos in my drafts more often, I don't know if it's from my internet is slow or for from the Peakd are updating. I don't know if someone has the problem like me or not.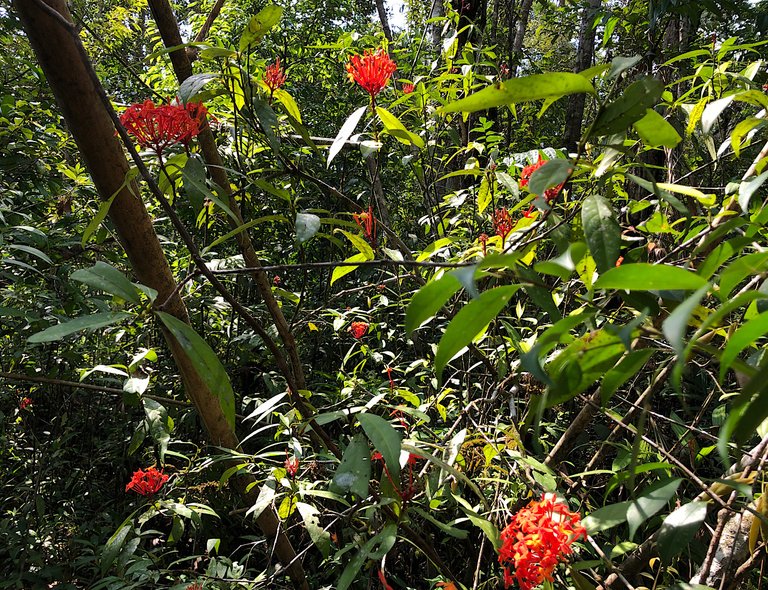 In this jungle has this kind flowers almost everywhere. I think it is the season when they bloom. I learned its named in English name, its name is Jungle Geranium. I normally see this kind flowers in gardens and they have a few different colors. But I never know it's the kind plant from the jungle.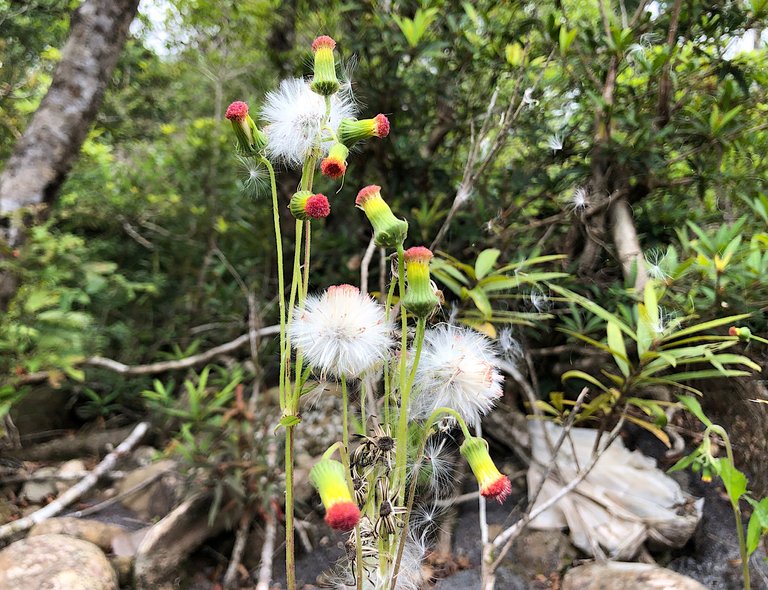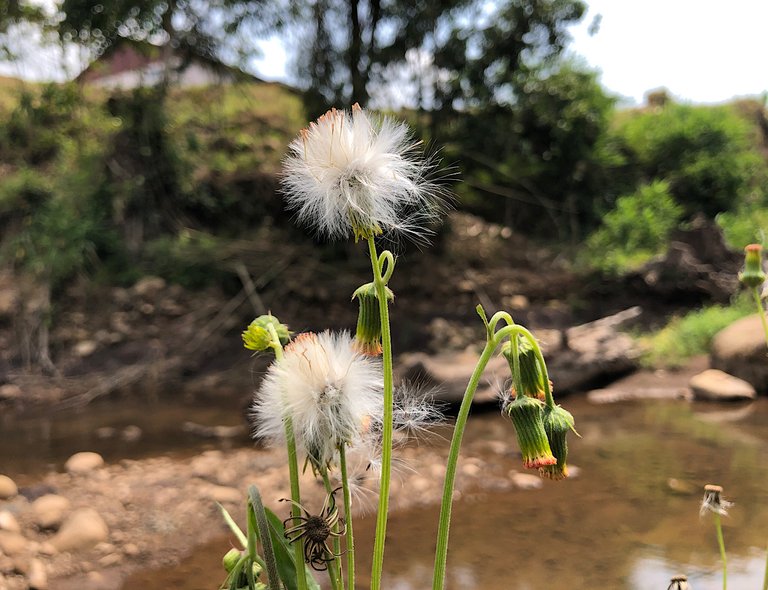 Beautiful pictures of wild white flowers near river. They are growing everywhere and my little girl loves to blow them every time she sees them. It's reminded me of my childhood, when I was a kid and I also love. blow them.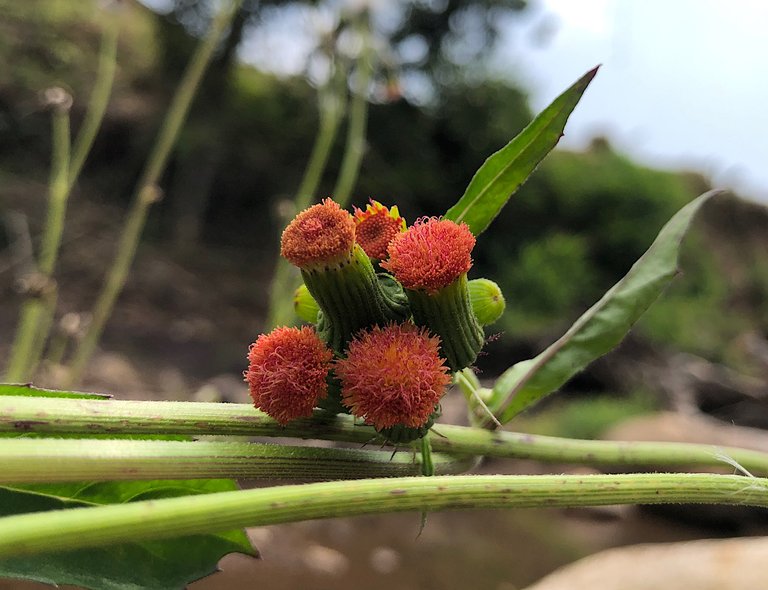 It's beautiful color also when it's not yet blooming. I hope you enjoyed it.

CLICK HERE TO JOIN HIVE AND START EARNING CRYPTO LIKE US
---
---