Beautiful Pictures On The Road 🌄 Our Wedding Anniversary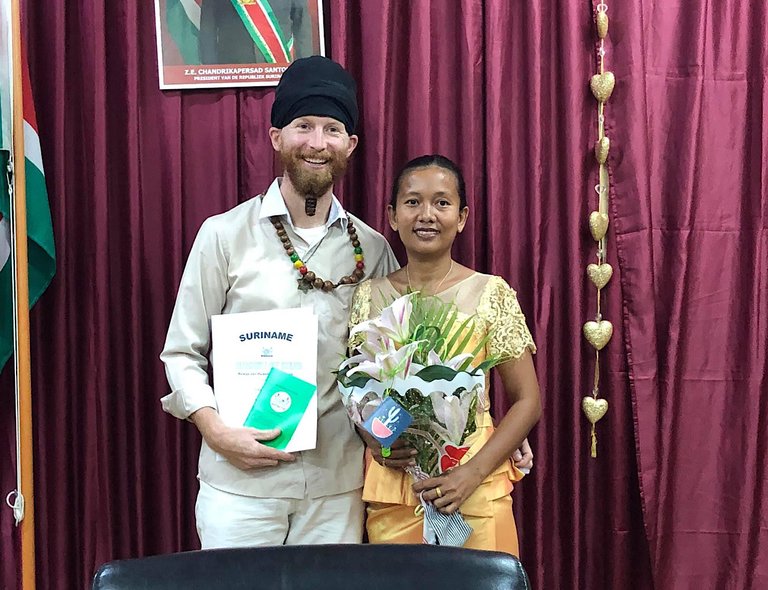 Today is our wedding anniversary and we want to go shopping at Pramoy Market together. On the way up the mountain, it rained until it reached the market. We buy a lot of vegetables, fruits, snacks and more.
I also bought some clothes for my brother and my two daughters are enjoyed to bought stories books and other things. It's our anniversary but it's like special day for my two daughters. But we enjoyed to see them have a lot of fun. I do not take any pictures in the market but I took some pictures on the road when we return.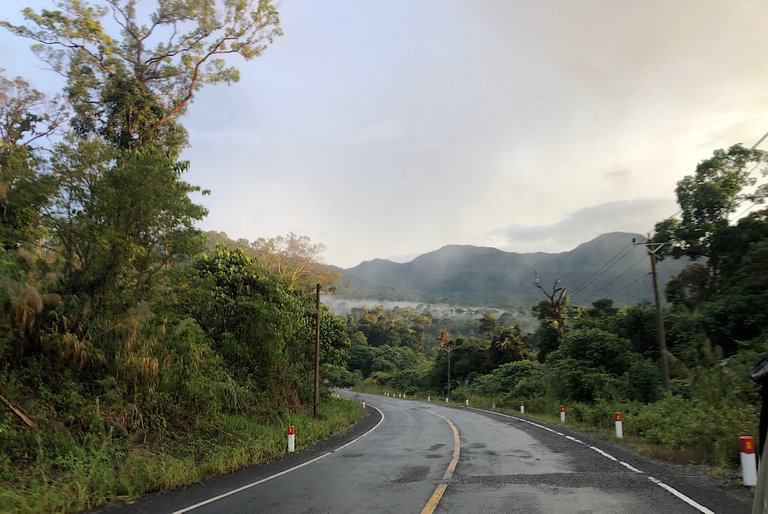 On the way back, it was still raining in some places and very cold. There is a lot of fog on the mountain. We rode the tuk tuk for more than an hour before reaching our house.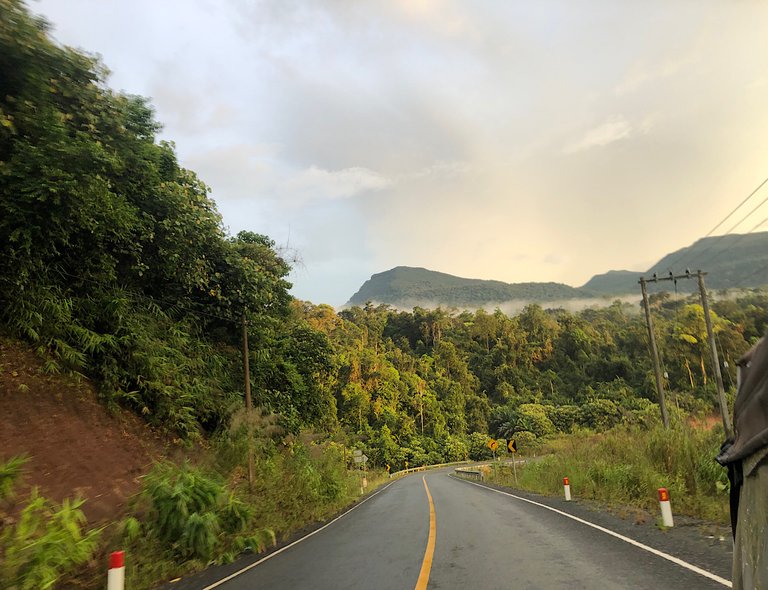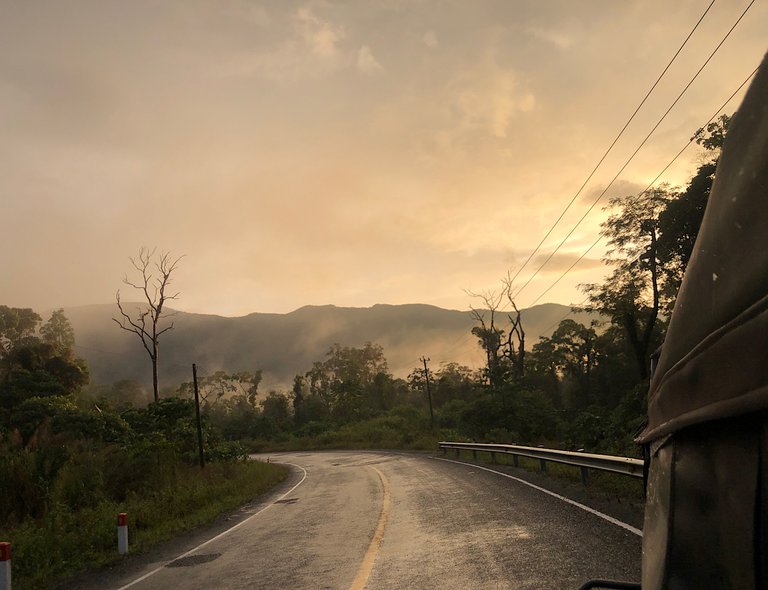 This is a view of the sunset as we ride down the mountain. I took it from the tuk tuk.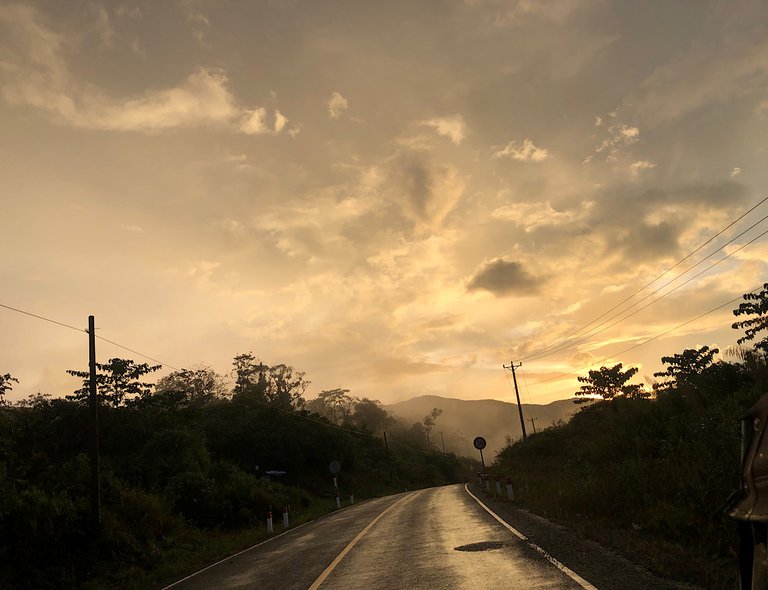 In this picture I see a cloud that looked like a human face. The mountain that you see in this picture is called Ghost Mountain. Just hearing the name is scary, but I'm not afraid of ghosts. I was scared when I had no money and my two daughters had nothing to eat and could not go to school lol.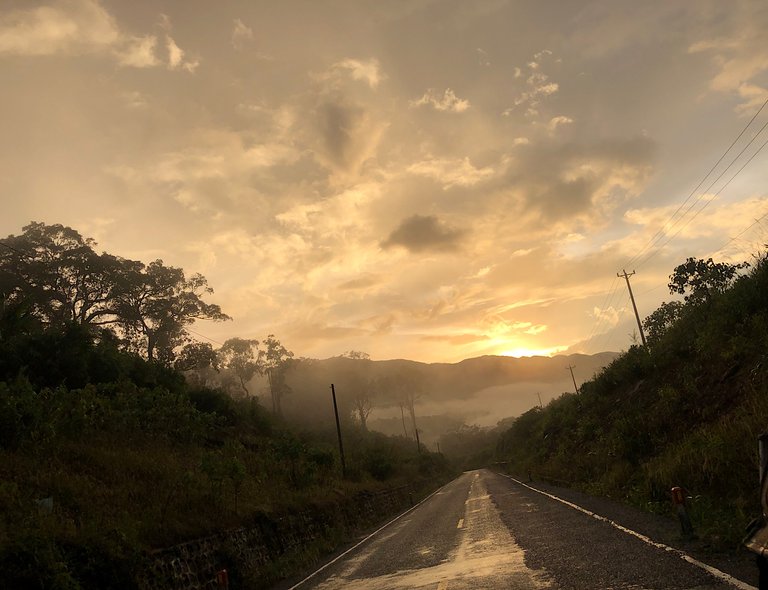 Are you afraid of ghosts?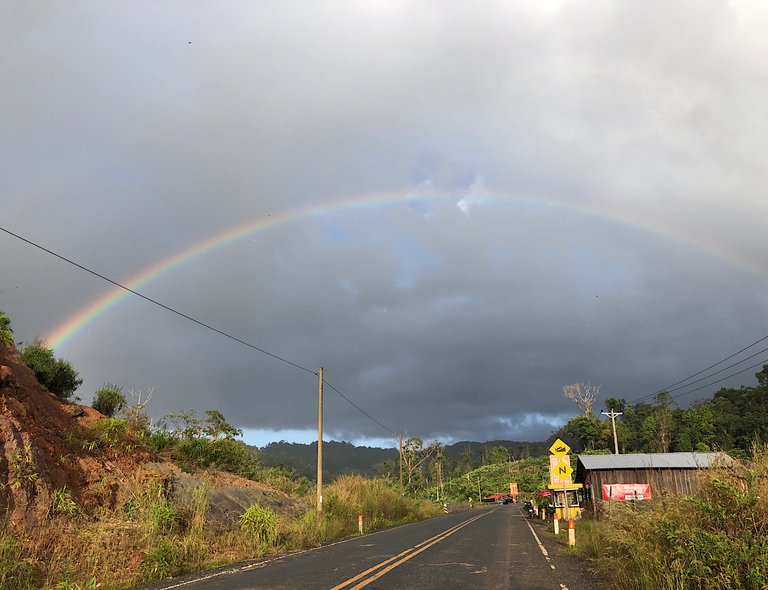 This is the rainbow picture from yesterday. It's a beautiful rainbow but my camera is not good for it. On our wedding day, we do not do anything special for ourselves, everything we give importance to the heart and our children enjoy, we are also happy. That is something special for us. Hope you enjoyed it. Good night 😘.

CLICK HERE TO JOIN HIVE AND START EARNING CRYPTO LIKE US
---
---