Bye Suriname, Hello Cambodia 👋 Part 1: Amsterdam Airport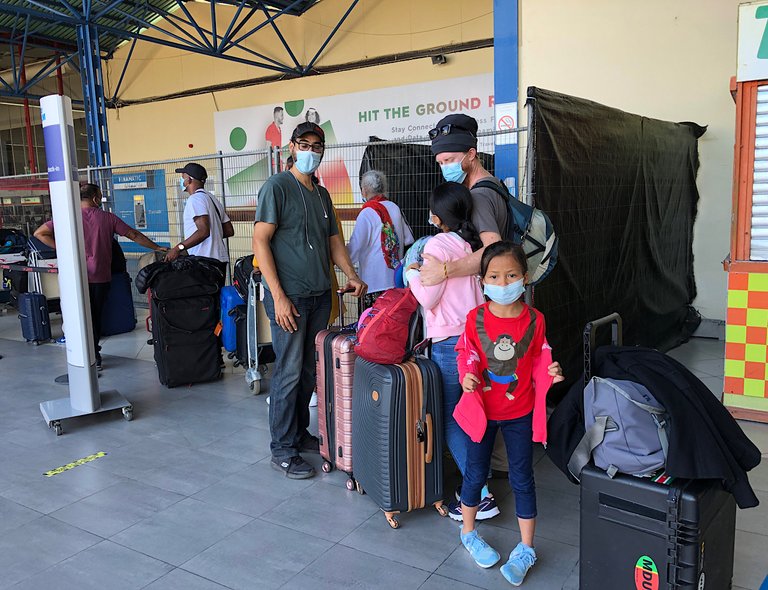 On the 23rd of November, I left Suriname for Cambodia to fly through the airports of the Netherlands and Singapore. I waited for a long time.
I am so excited to come back home and I am worried about losing the flight too because this is my first time flying with my two daughters without @justinparke.
Those days our friend also accompanied us to Suriname Airport and said bye. I hope to see him in the future.@faustofraser is a good friend in Suriname.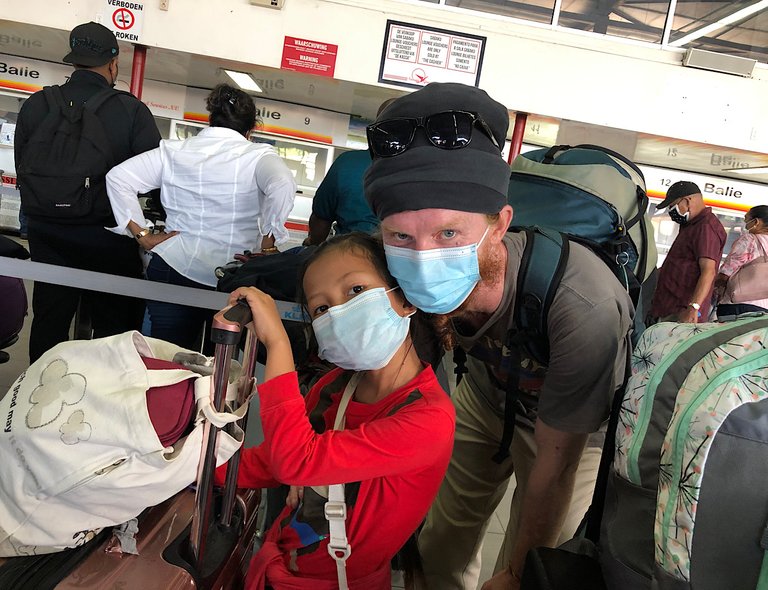 My husband tries to help me check in a fly to Amsterdam.
When we are in the door to fly to Amsterdam I try to message my husband and friend but Wi-Fi not working there. And this flight is so slow, my daughters and I don't understand what happened. Our flight is 20:00 but we waited until 21:35.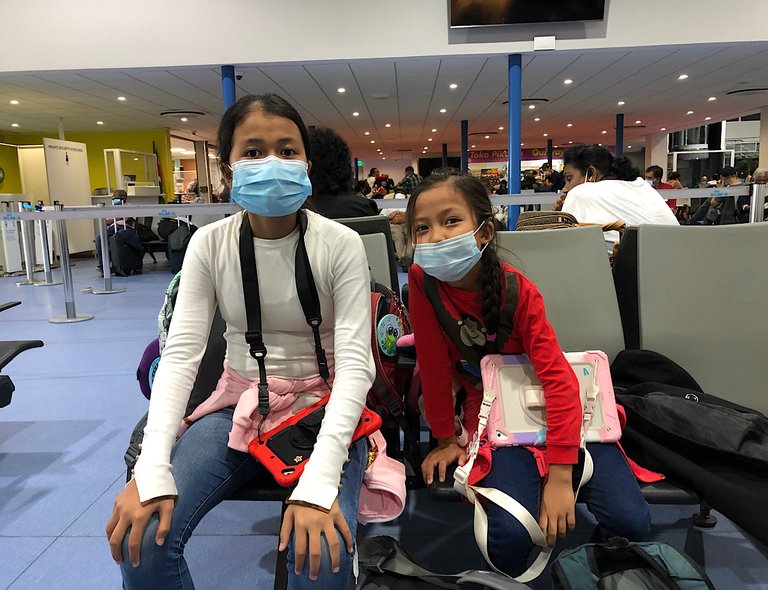 That time I worry about everything, I can't contact my husband and my flight not yet leave. I try to ask information and they just said it's right, that's the door to Amsterdam.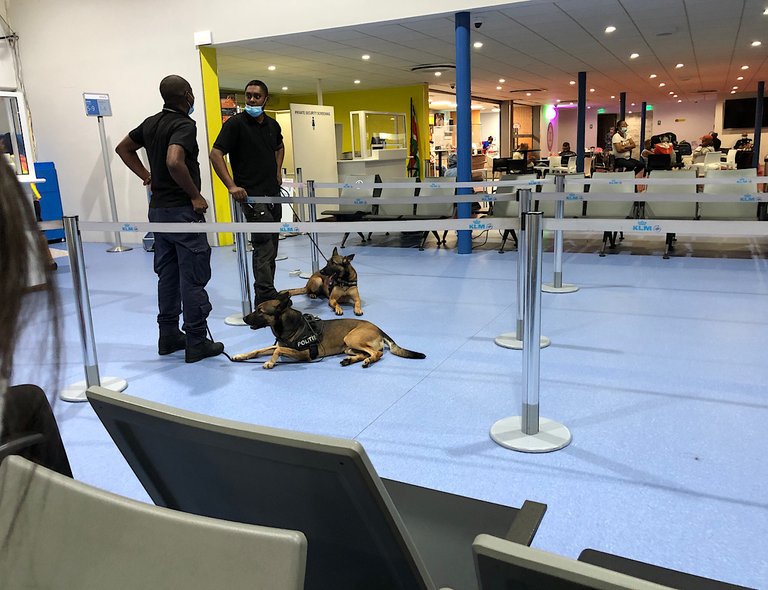 This is my first time to see them use the dogs in the airport to smell the people to find something. I don't know what they find but I think they are looking for drugs.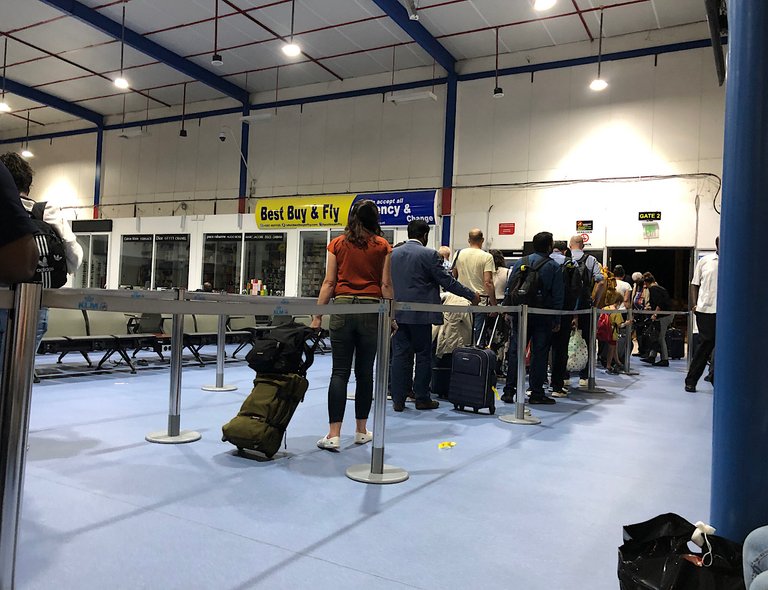 Finally, we got to fly to Amsterdam airport.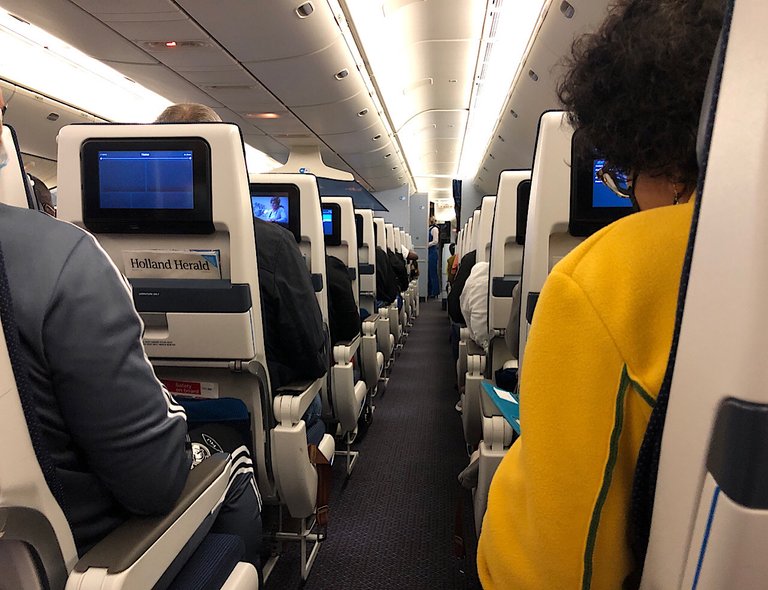 This is a big flight and full of people in the flight.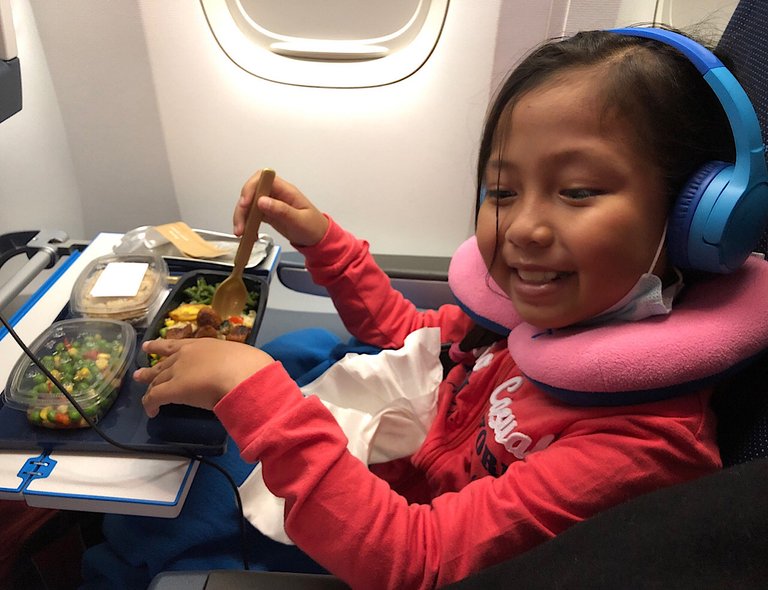 When we fly one more hour they give us dinner time. My little girl so enjoyed eating it because it's special food my husband order for us. We can eat before all the people on the plane.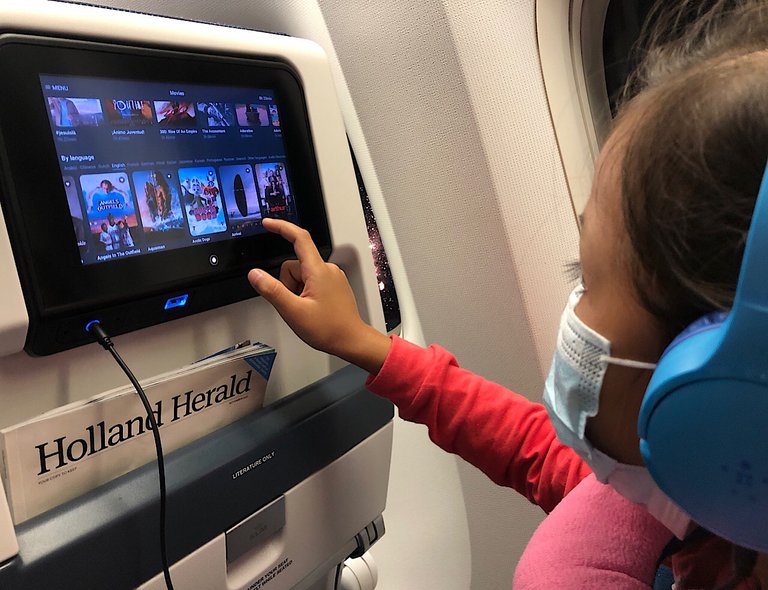 After we eat we are sleeping until breakfast arrived.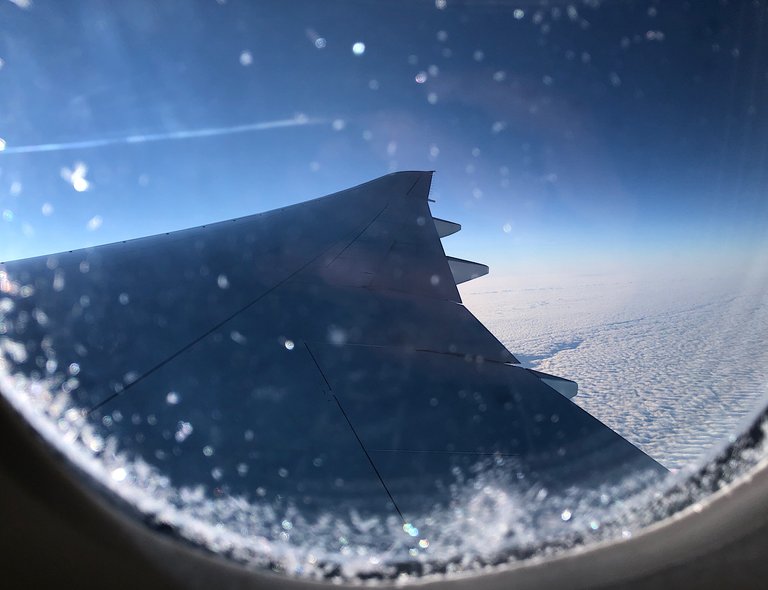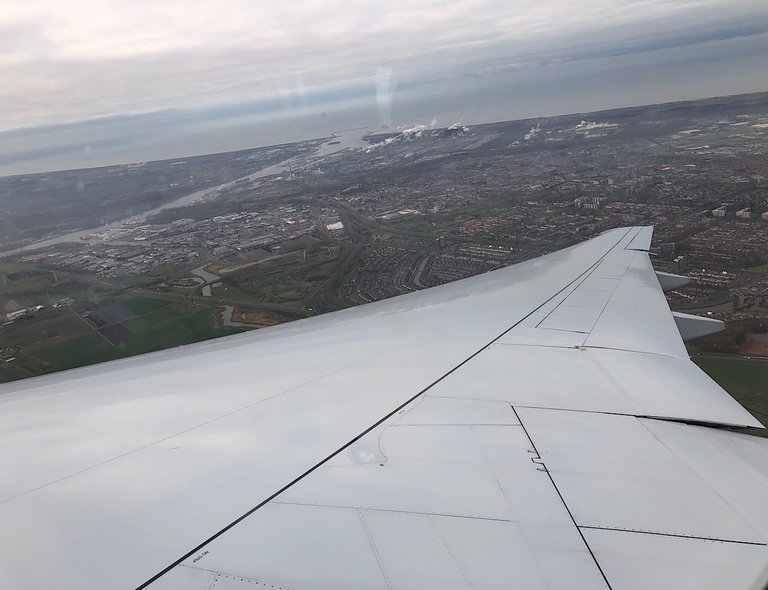 These pictures are before the plane went down in Amsterdam airport.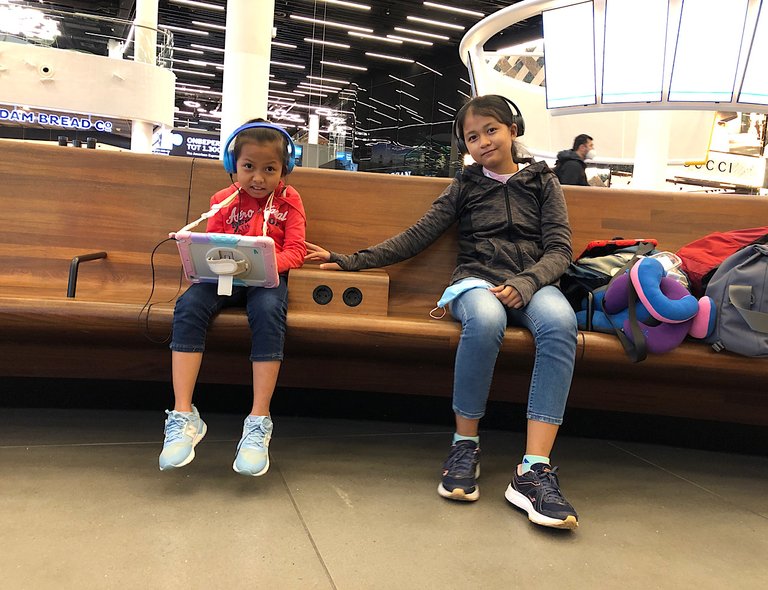 We waited 12 hours for flights to Singapore. There is good Wi-Fi forfree. I can contact my husband and my family in my country.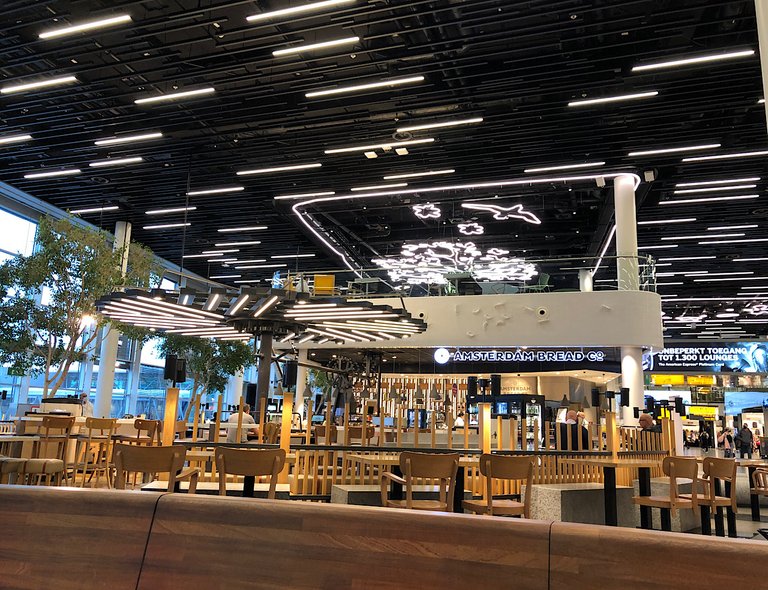 This airport is so big and very clean. t was difficult to find E-1, the door for Singapore. I try to ask the people working over there but my English is not good and my daughter Srey-Yuu understands it but she thinks E-1 is the wrong door. She thinks we have to wait to see the screen and provide information as the flight time approaches.
I put my bags and my daughters set a place and I walked to find E-1 door for one hour. Finally, I can find it. Then I so enjoyed finding food to eat.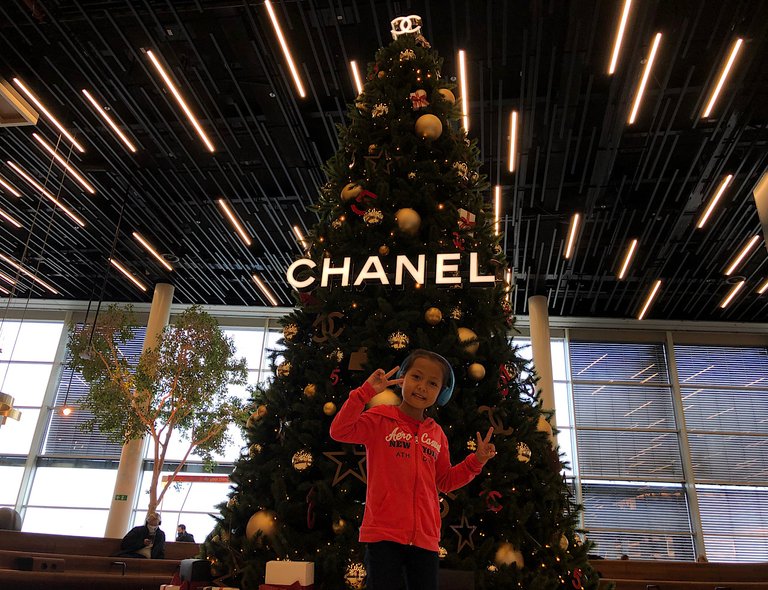 After we eat already we were happy to get some pictures there and waited for the door to open.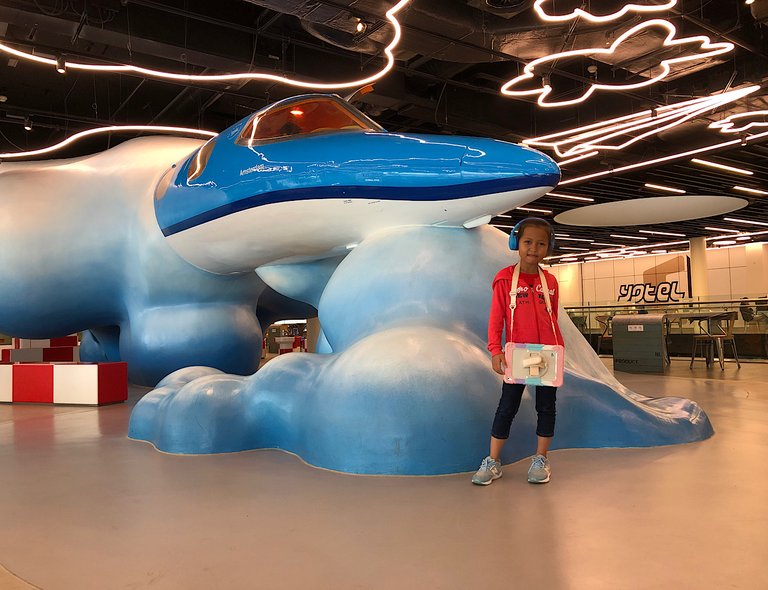 When they open the door we see Cambodian people also behind us. I wanted to say hello that time but so many people waiting for the plane. When the stop in Singapore and we can say hello and talk about our life outside our country.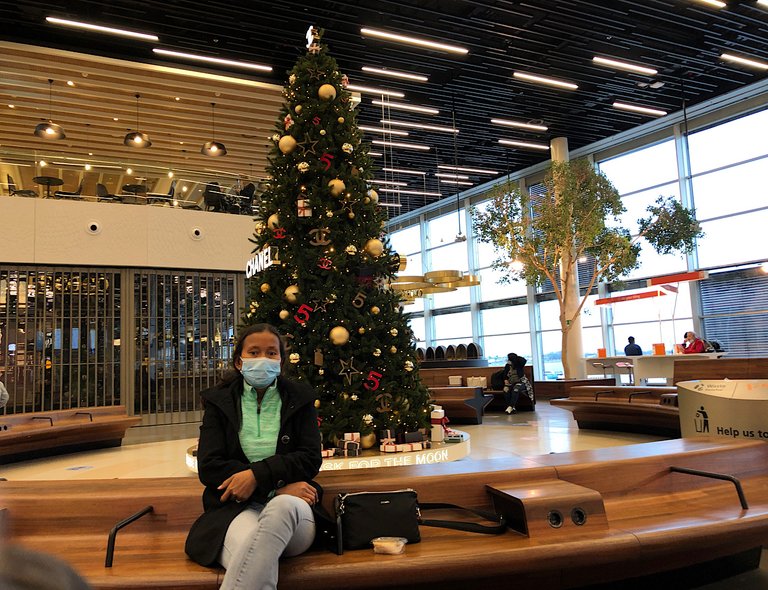 I will share with you about Singapore airport and Phnom Penh airport. I am sorry my English is not good. When I lived with my husband he try to help me with English. It's better before the post but now I try to make it by myself. Have a beautiful day everybody.

CLICK HERE TO JOIN HIVE AND START EARNING CRYPTO LIKE US
---
---