Cymbidium Aloifolium Wild Orchid And More Flowers In Garden 🪴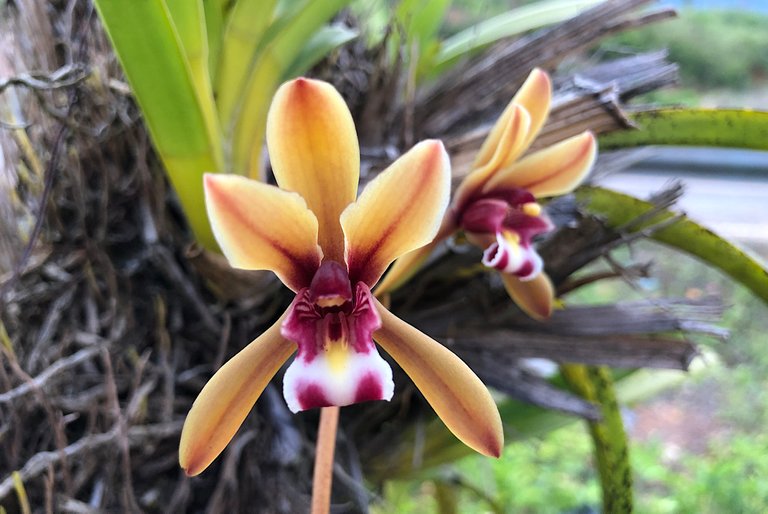 Hello dear Hive friends, I hope you are well everywhere you are. This is the rainy season in our country, so the rain is coming almost every day now but not much rain like last year. Because of the rain and it's making the flowers bloom and the plants are green.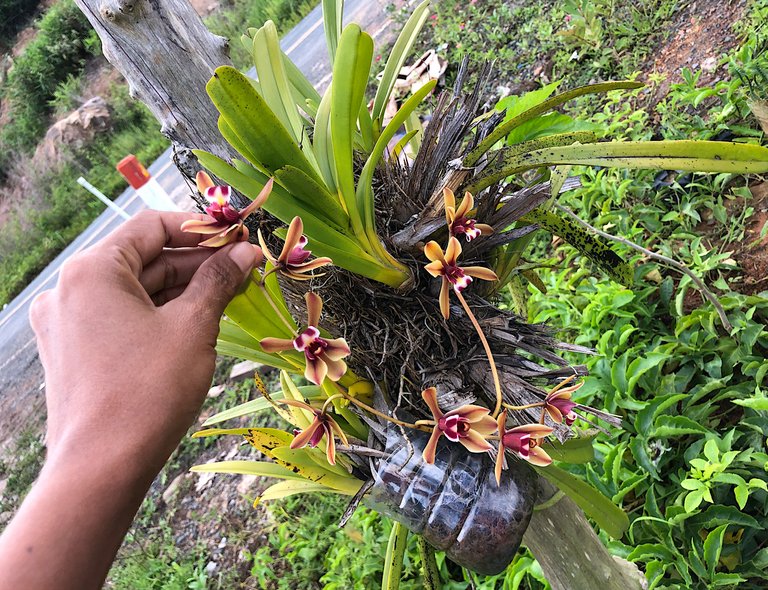 All the plants in my garden are blooming and they are looking so beautiful. Today I go to my neighbors house for bought something and I saw my neighbor's garden had flowers blooming too. This kind I have also in my garden but they are not yet bloomed.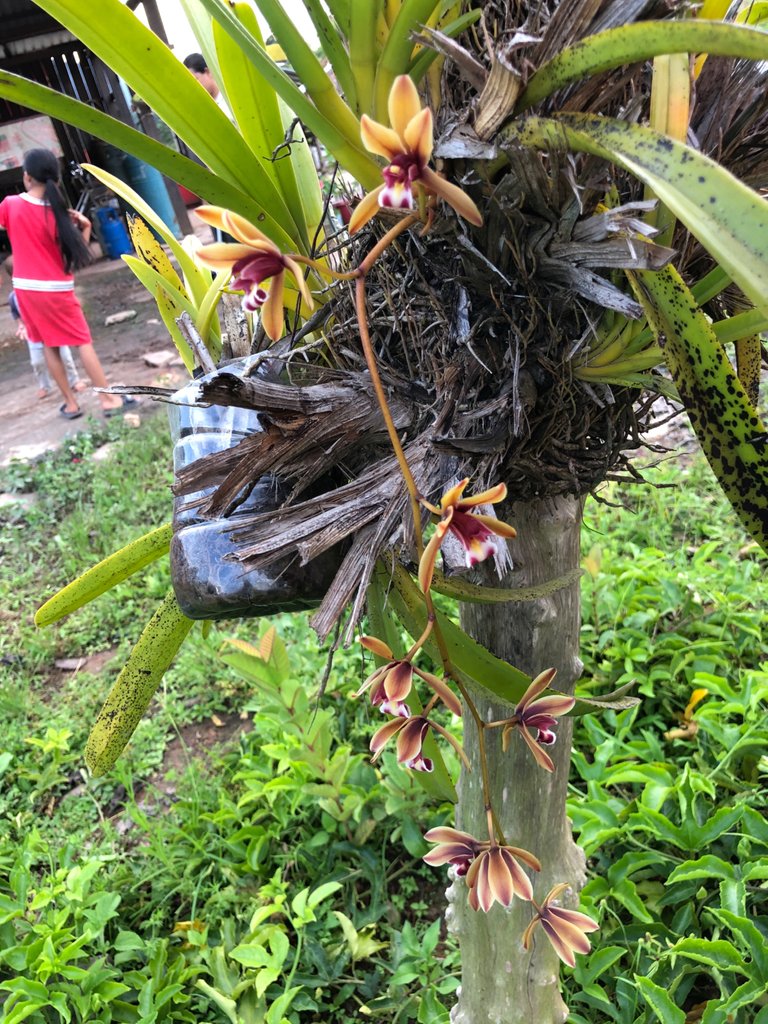 I learned its named in google photos also, its called Cymbidium Aloifolium Wild Orchid. I asked my neighbor where she got it from and she said she picked from the jungle near her farm. I told her I just picked it from a tree in jungle too.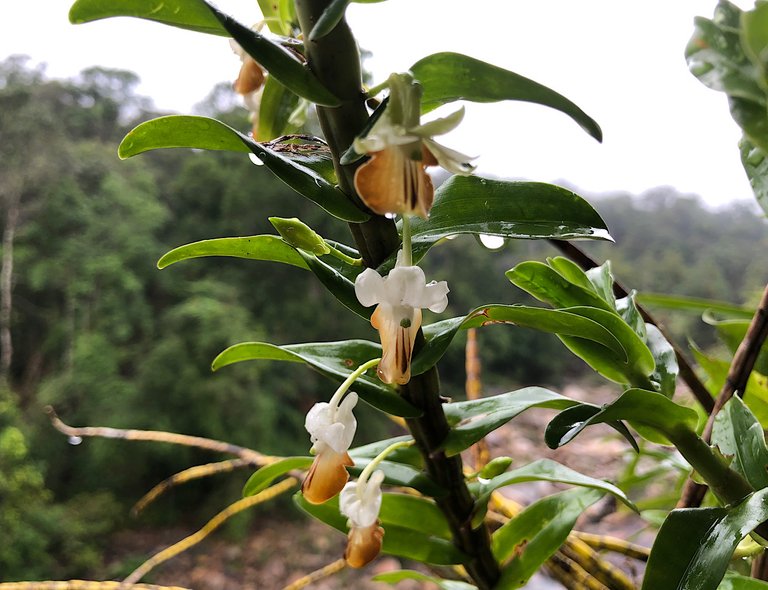 This kind flowers is in orchids family too and its smells is so sweet. They are in behind our cabin. This pot I bought from the villager in last month and they picked it from the jungle.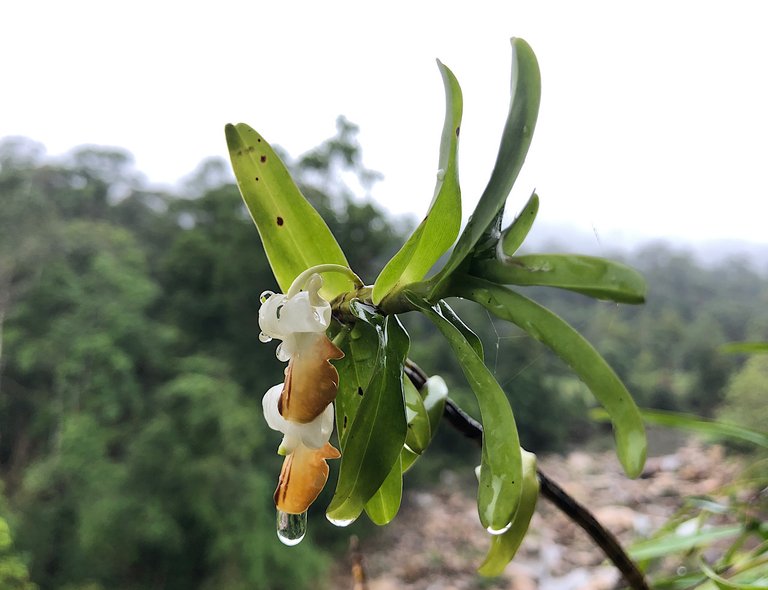 I also learned about its name in google photos and they are having different names but the flower looks like the same. So I don't choose one. This flower name in my Khmer language Kesor Kol and it's in the family orchid. Thess pictures I took when the rain storm.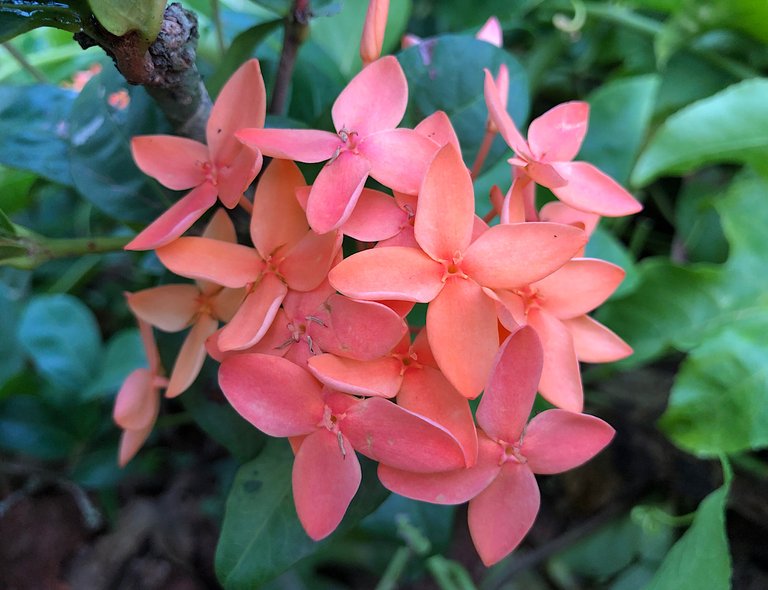 This is orange lxora flower.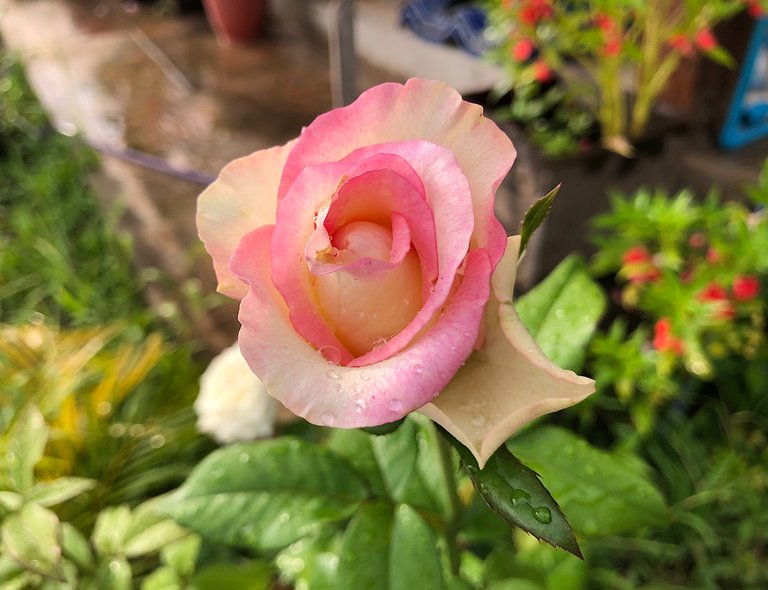 Beautiful rose in my garden.
This is ** red Balsam flower**. This kind flowers are easy to grow everywhere. I have four different colors in my garden and they are growing by themselves around my house.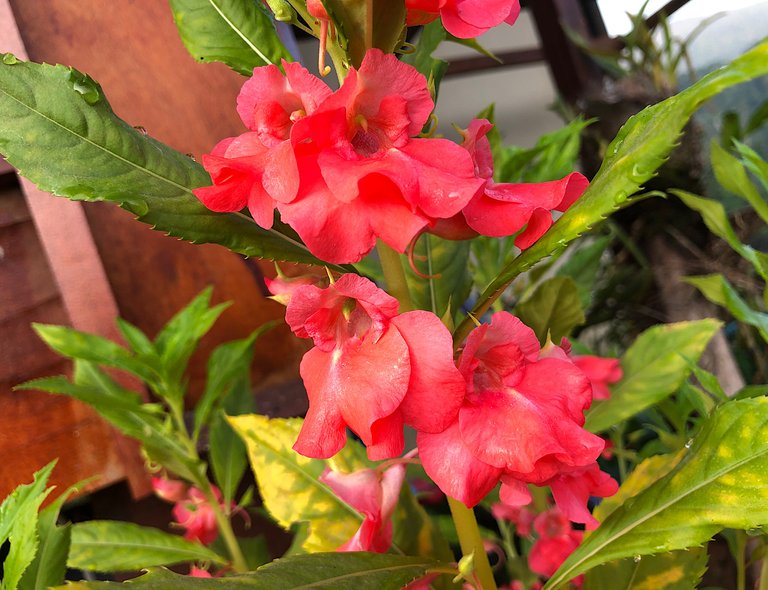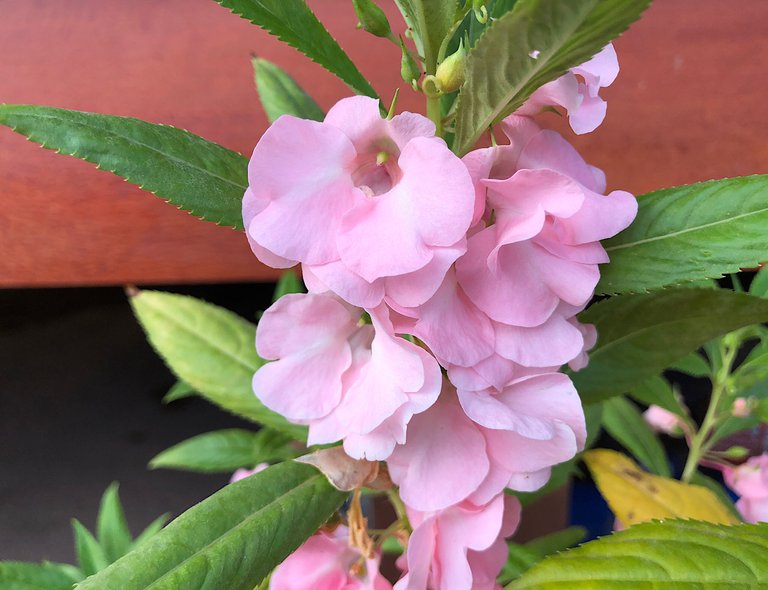 Pink Balsam flowers in garden.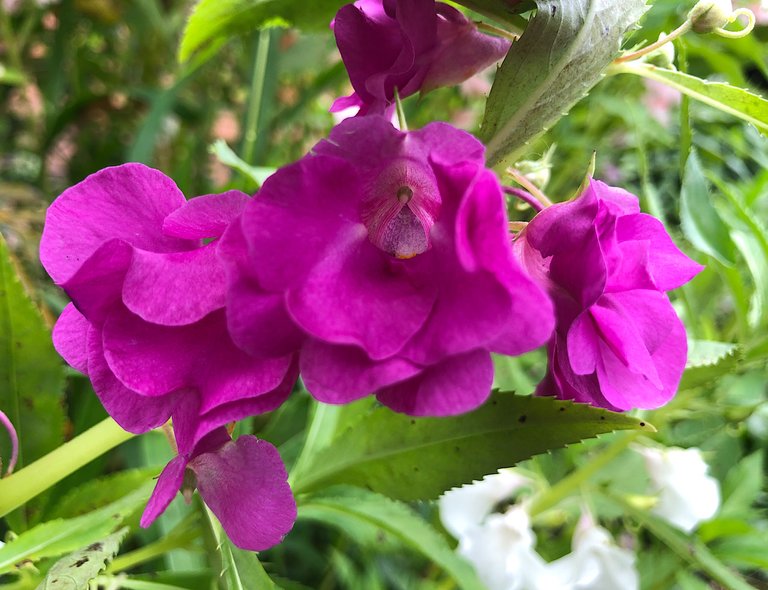 Purple Balsam flowers.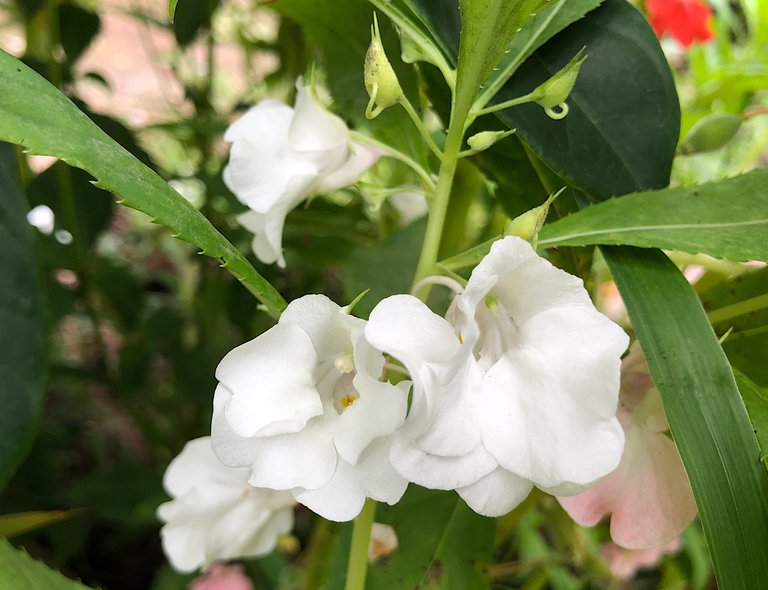 White Balsam flower.

CLICK HERE TO JOIN HIVE AND START EARNING CRYPTO LIKE US
---
---