Enjoying Nature With My Husband 🏊🏽‍♀️🌳🪨 Steung Kach, Cambodia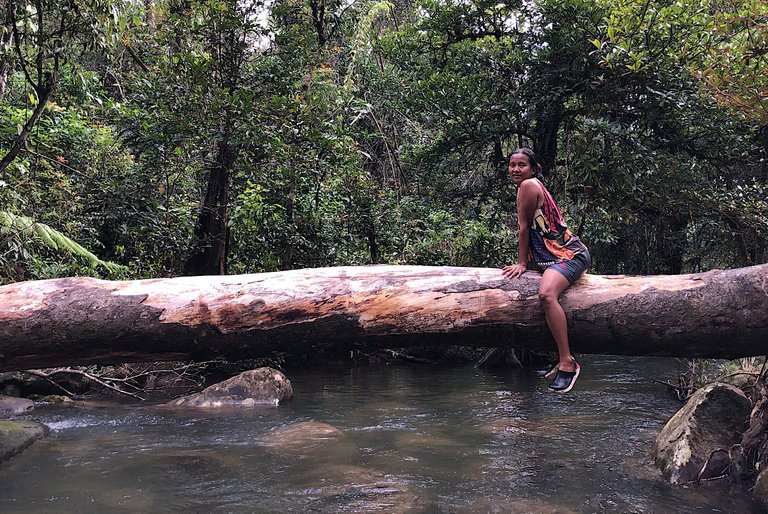 Today it is not rain and the weather is good. After lunch my husband went to remove the some wood from our hut, because it's broken and lost some wood in the flooded from before days. Then I followed him for help.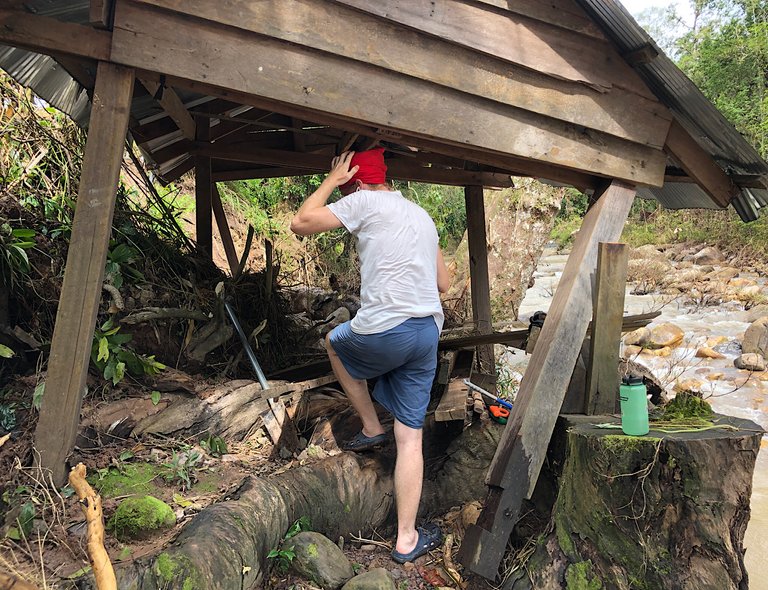 It's a hard working and can not remove all for a day. Maybe we need some one for help us. We take some wood and lift it up. I fell many times because the ground was soft, it hurt me and there was a little blood, but it was okay for me.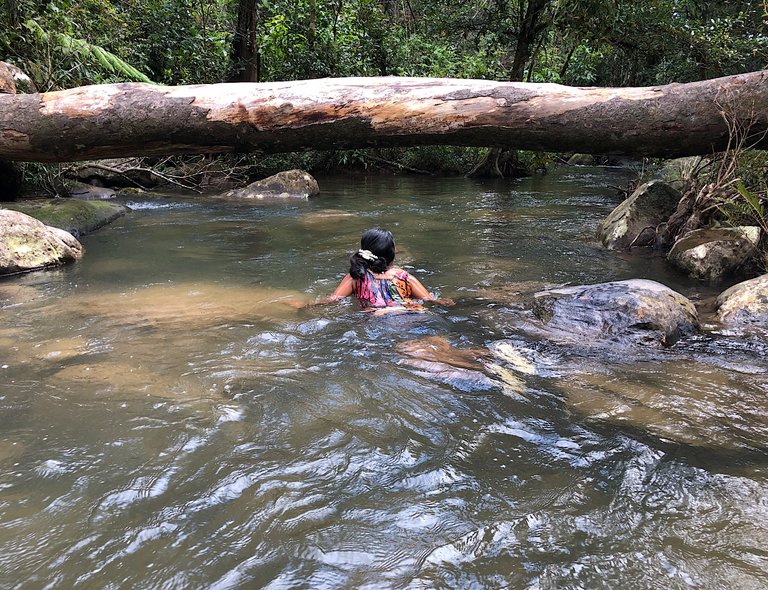 After we were tired, we wanted to go swimming on the other side. That side is the waterfall from the mountain and the water is always clear no matter how much rain.
This big tree used to be on the waterfall, but when the heavy rains and floods of the previous day made it move here and there, it was stuck with other living trees and rocks.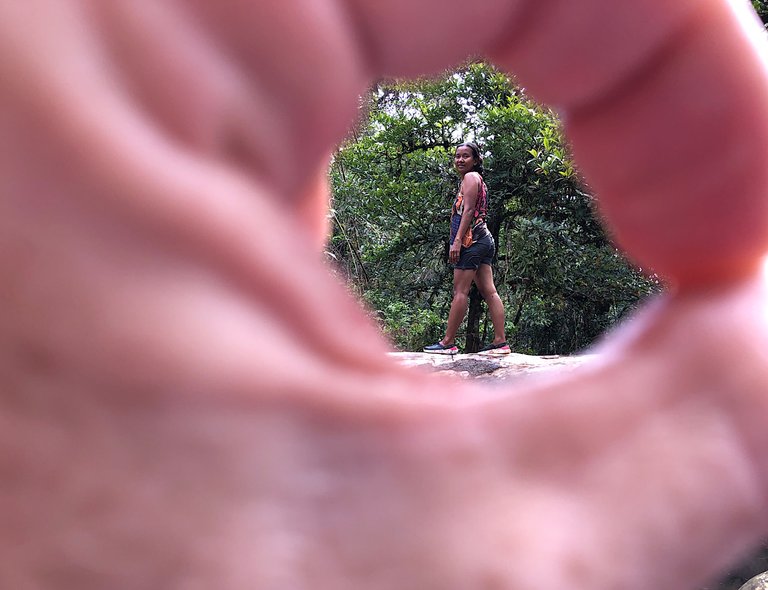 My husband took the pictures of me in his arms. I love this picture, it's like he wants to tell me that in his arms and his heart is only me hahaha 🫢😁😜. It's right @justinparke?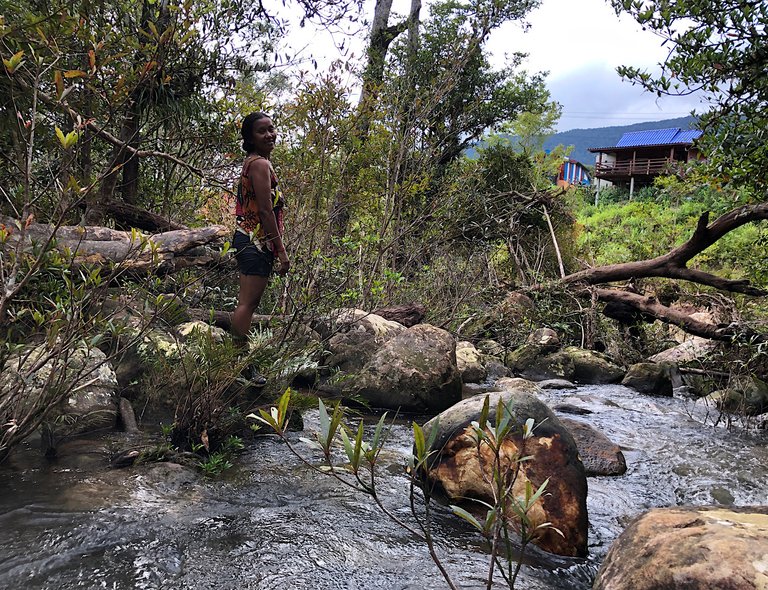 This picture you can see our cabin. I love this view from there. It's not clear photo because it's in the evening.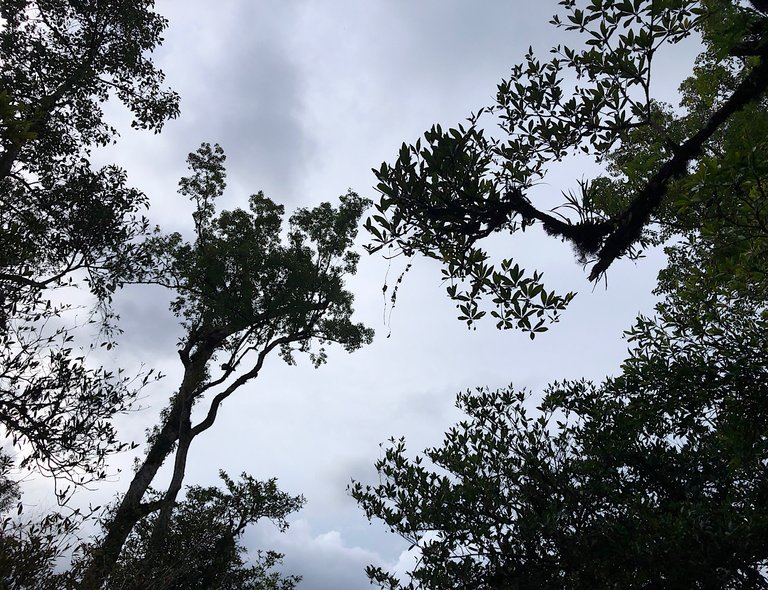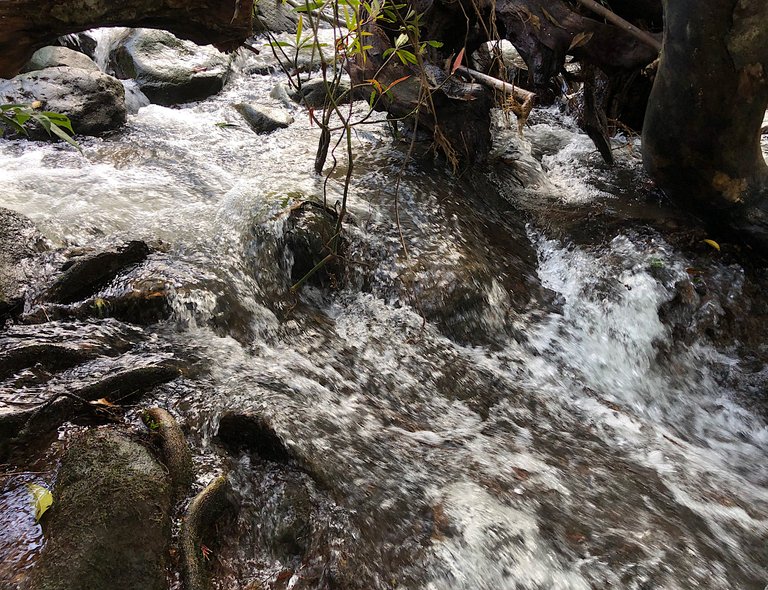 Every day, especially at night, we always hear the sound of waterfalls, and it is like music to make us fall asleep early.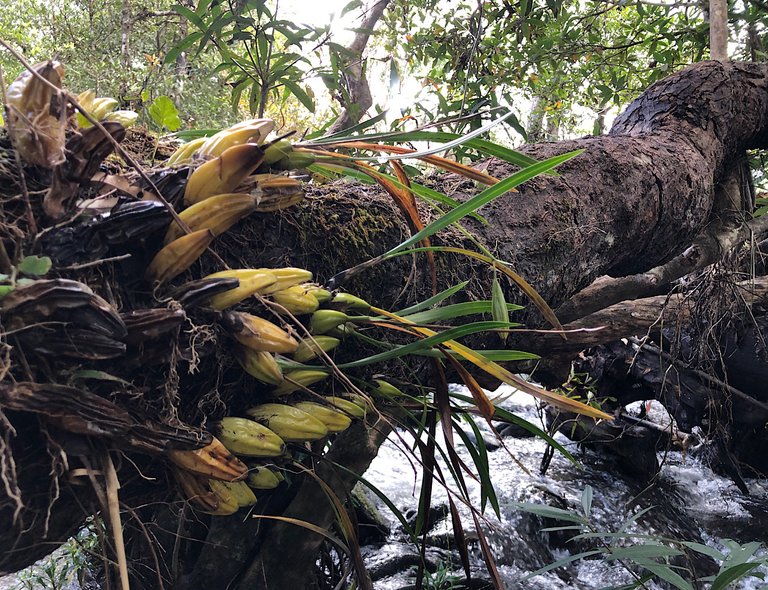 This plants are like to living with dead trees and I have to pick them to put in my garden in next month too. I will show you of it in next time.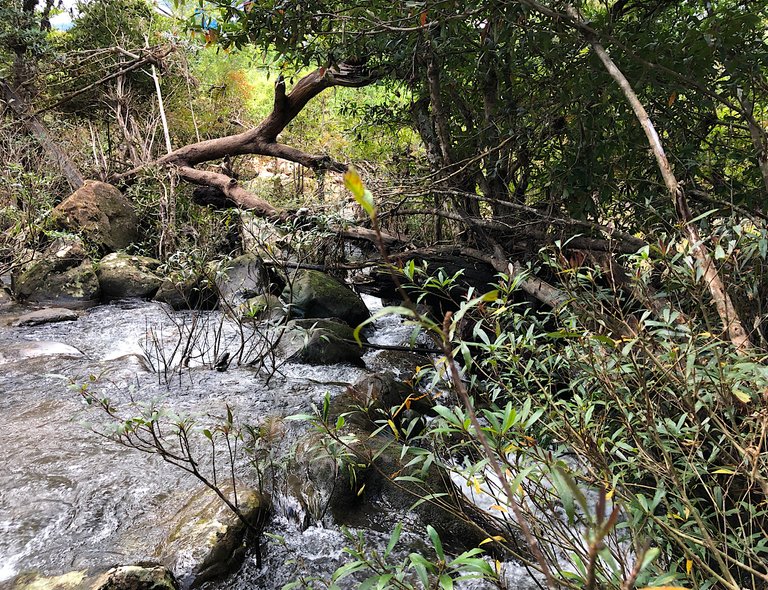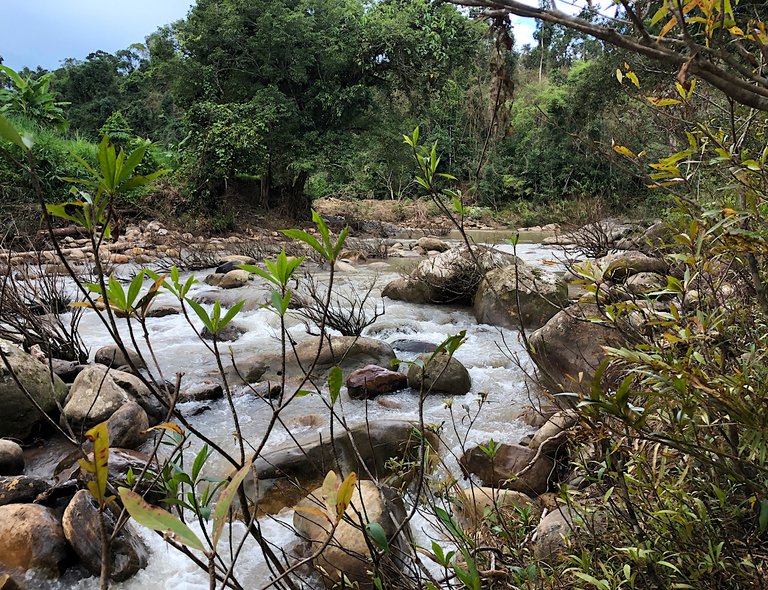 Now we got a bigger river than before. But I hope the rain can stop for a long time to make the soil hard and easy to do something else.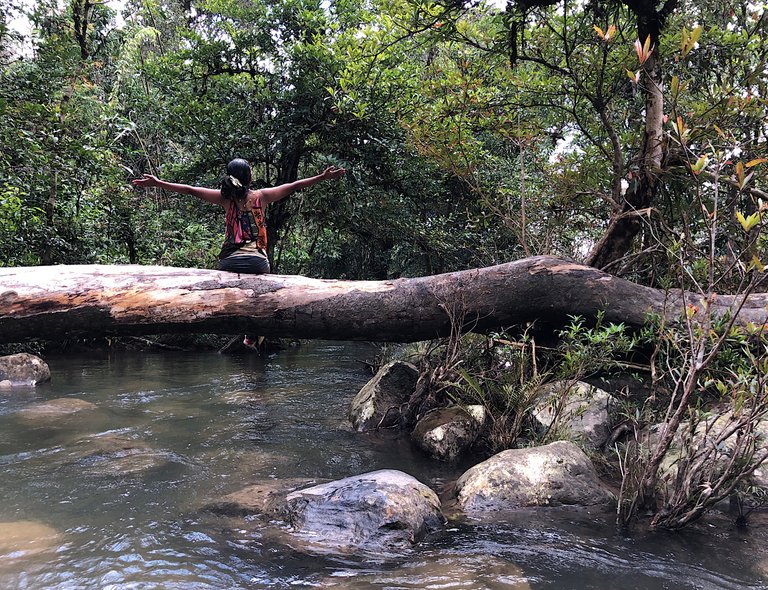 Today my husband and I are busy but also enjoy with nature. I hope you enjoyed it too. Have a beautiful day everybody.

CLICK HERE TO JOIN HIVE AND START EARNING CRYPTO LIKE US
---
---