Fiery Skipper, Cassius Blue And More Butterflies On Flowers 🦋🐝🌼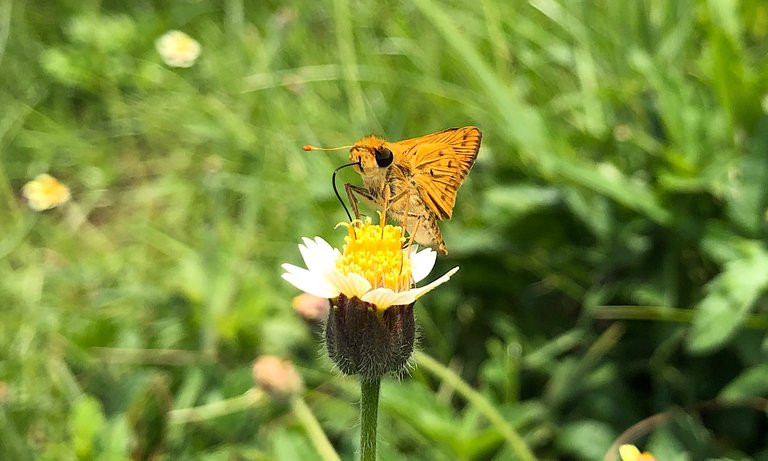 Greetings everyone! Today I found insects again and again in the same place as yesterday because there were so many different ones. Yesterday I got pictures from only one butterfly and came back home because the weather is so hot.
I try to go back and find them in evening yesterday, but they are gone. Those butterflies love the hot weather. So I found them again at the noon today. They like that weather and they look like so happy.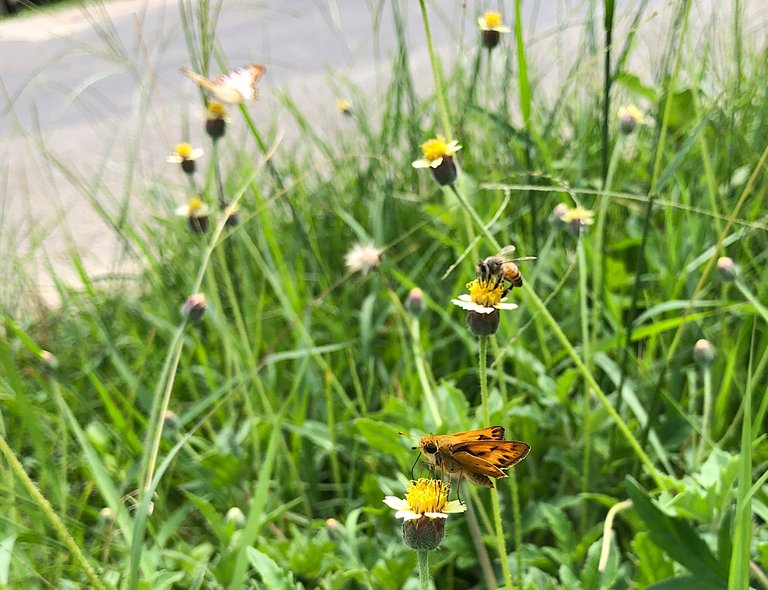 In this picture there are three different insects. I try making clear pictures of them but I can't do it. I only caught the "fiery skipper butterfly" clearly, then the move to the other flowers.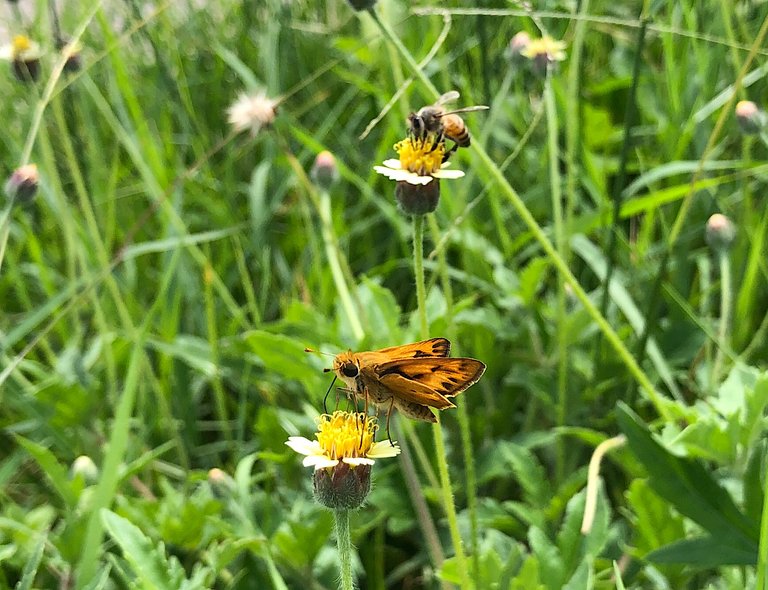 This butterfly is small but it's a bigger than a bee. They were both grabbing flowers, so I chase after the photos and shoot them until I feel a little bit dizzy and because the weather is so hot too.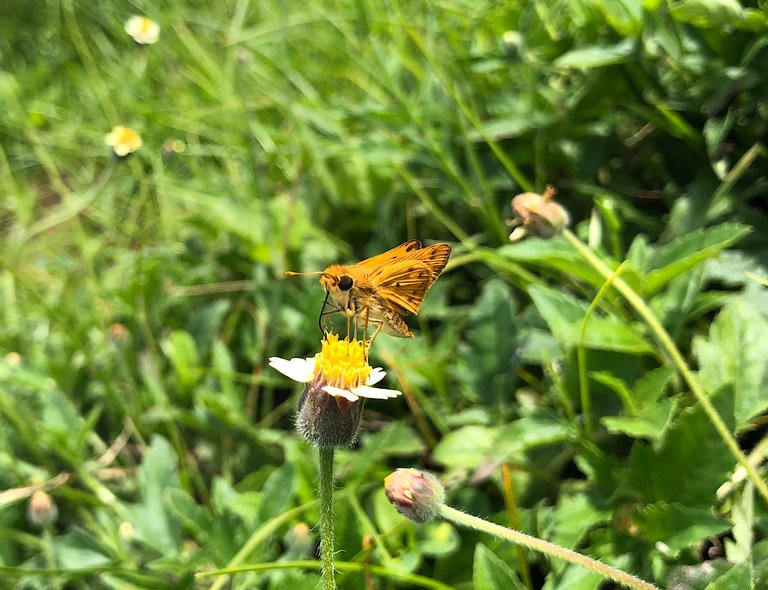 This kind of butterfly was very difficult to follow it for better pictures. It changed places a lot.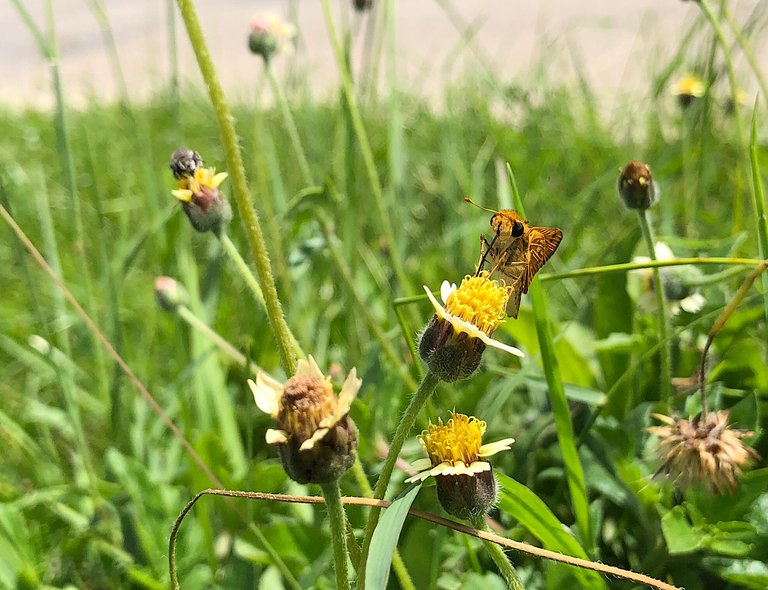 This kind butterfly I used see them so many times but they do not let me get photos of them.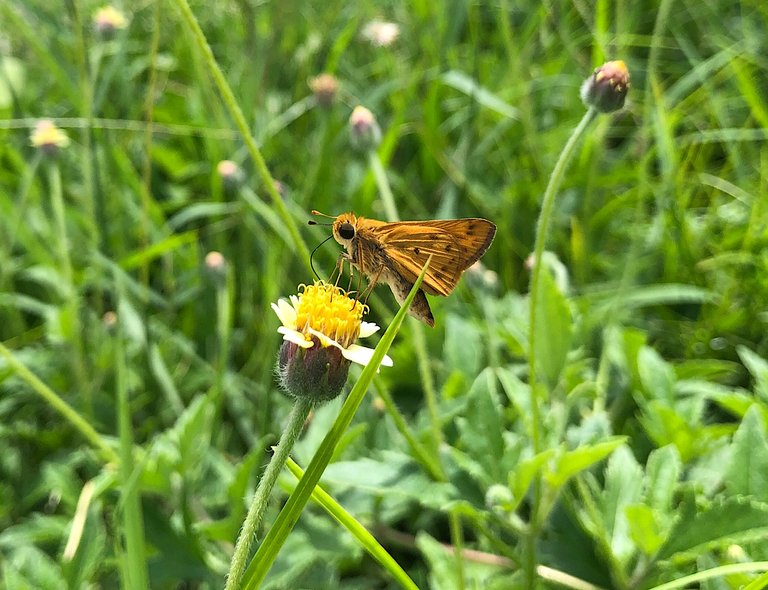 Today is a lucky day, it let me got close to it and take pictures of it.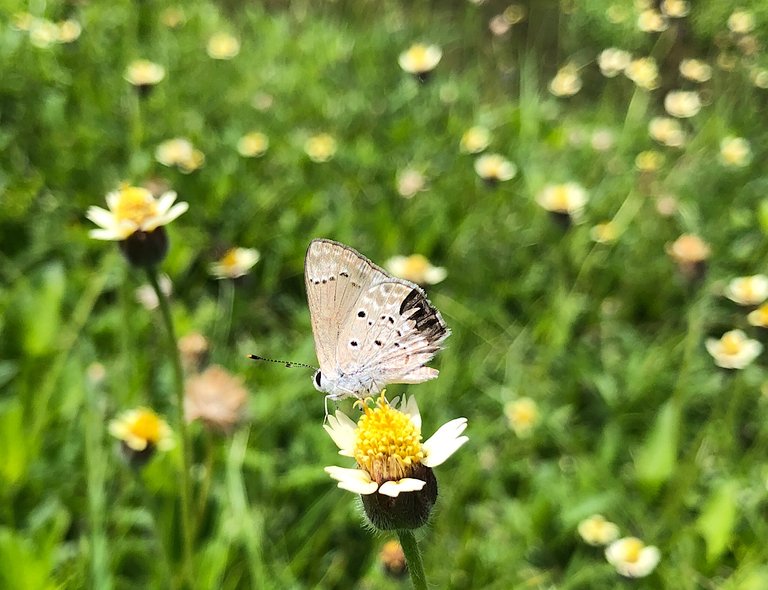 This is a "Cassius Blue butterfly", behind its wings are blue and also looks like purple.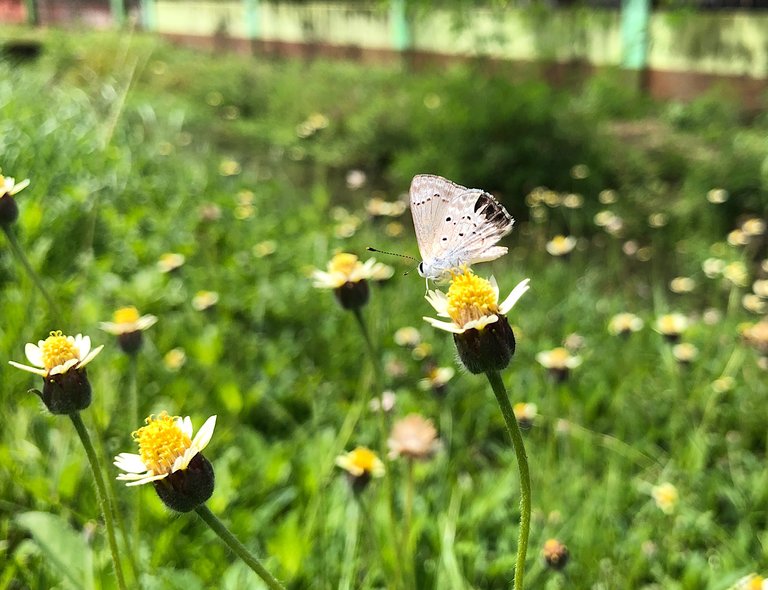 There were a few of this kind of butterfly.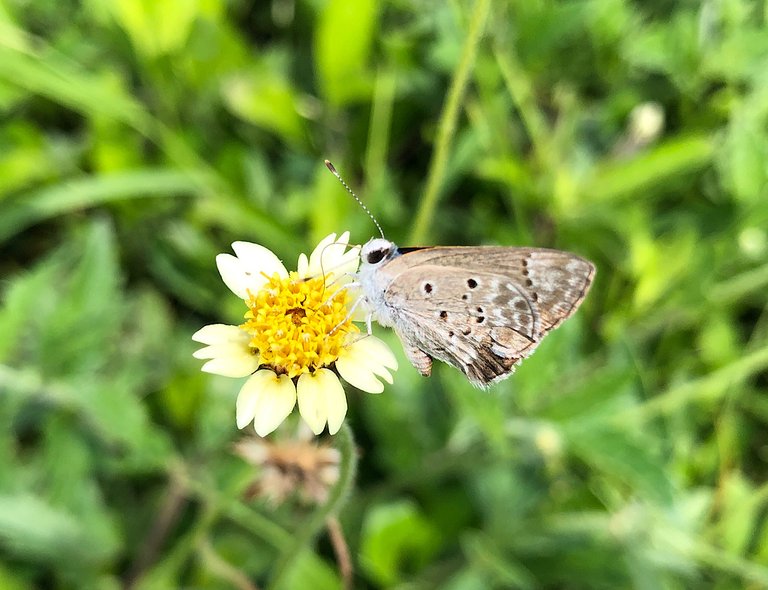 I think this kind of butterfly loves those flowers, everywhere that has these flowers will have this kind of butterfly too.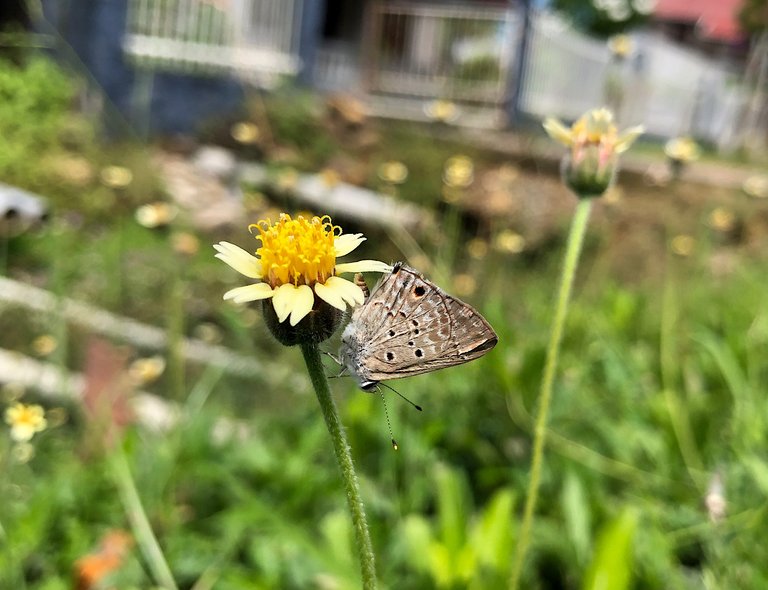 This kind of butterfly is sometimes easy to take photos of and sometimes difficult to get photos too.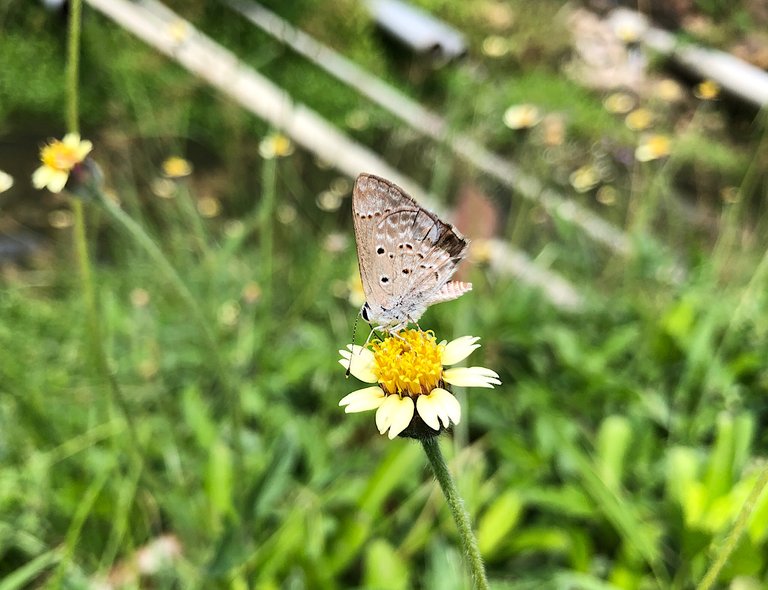 It closed its wings a lot, and I waited for it to open its wings, but it did not do it. Its wing tips are so beautiful.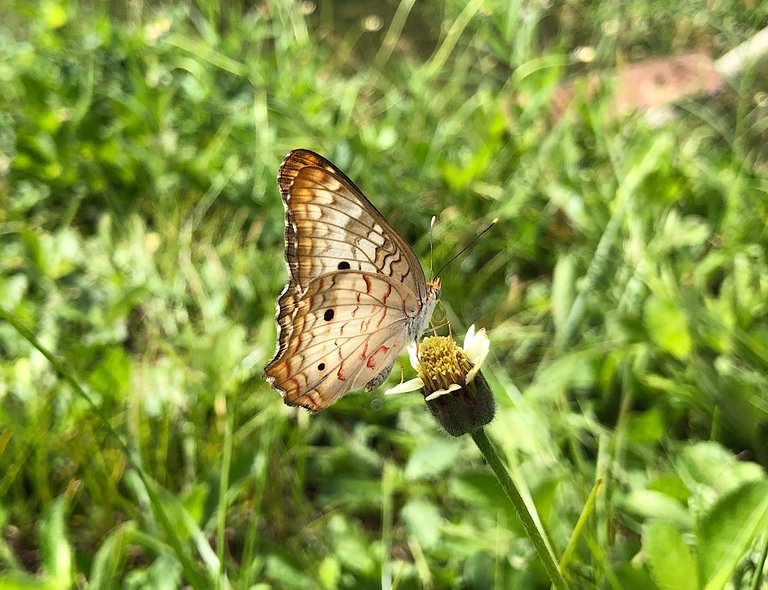 This is a white peacock butterfly. It loves flying around and stopping on those flowers too. There are three of this kind of butterfly here.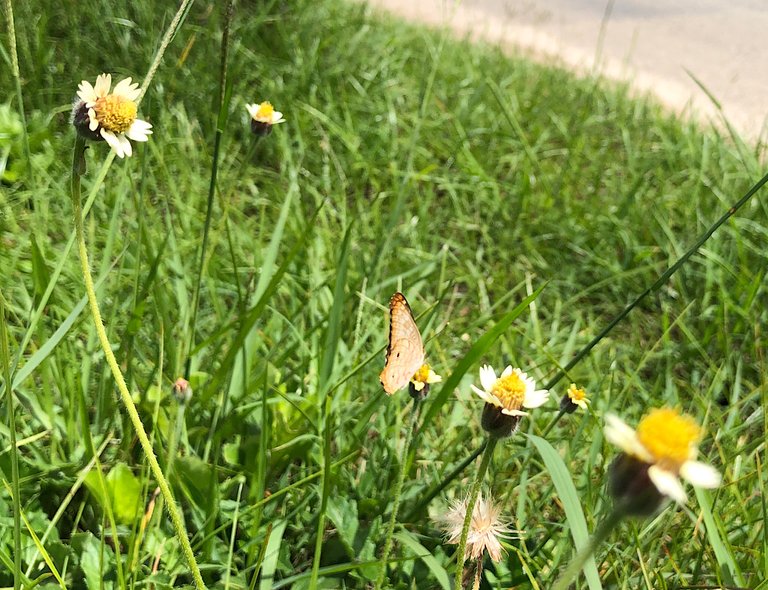 Have a great weekend everybody and stay healthy ❤️.

CLICK HERE TO JOIN HIVE AND START EARNING CRYPTO LIKE US
---
---