Happy #WednesdayWalk With My Family 💞👨‍👩‍👧‍👧🥰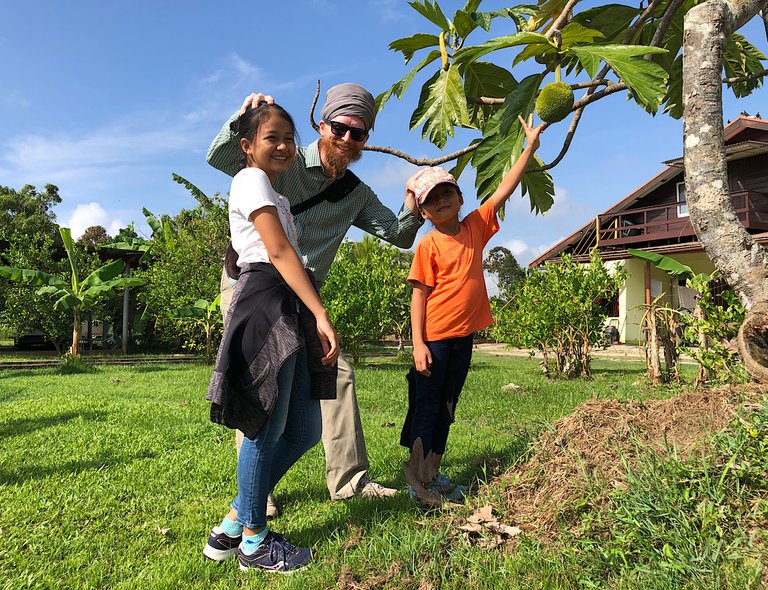 Greetings dear Hive friends! Today is #WednesdayWalk and #MakeMeSmile, I want to share the big smiles from my family with you all. Today we need to got our last vaccine in the city, but in my area it's very difficult to find a taxi.
So our landlord has a feeling to take us to the city, but he asked us to wait 15 minutes for him to make and drink coffee. So our family wanted to visit birds and take pictures in the garden.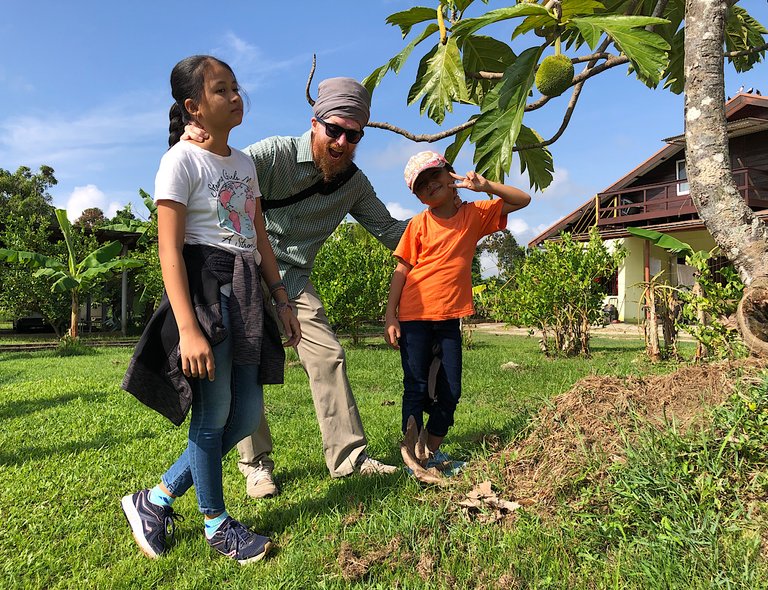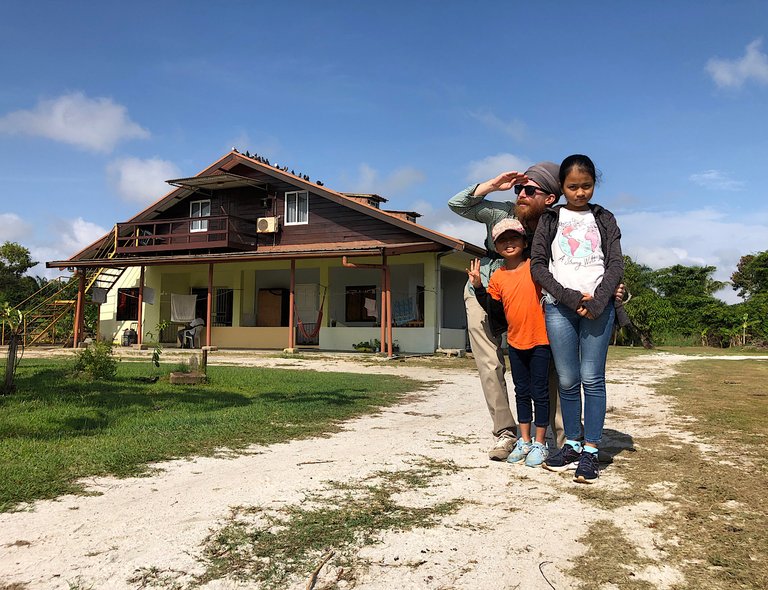 I wanted to take pictures of my family. Monkey-B always enjoys taking pictures and Srey-Yuu sometimes gets bored when we take pictures of her almost every time. My husband likes to make crazy pictures a lot.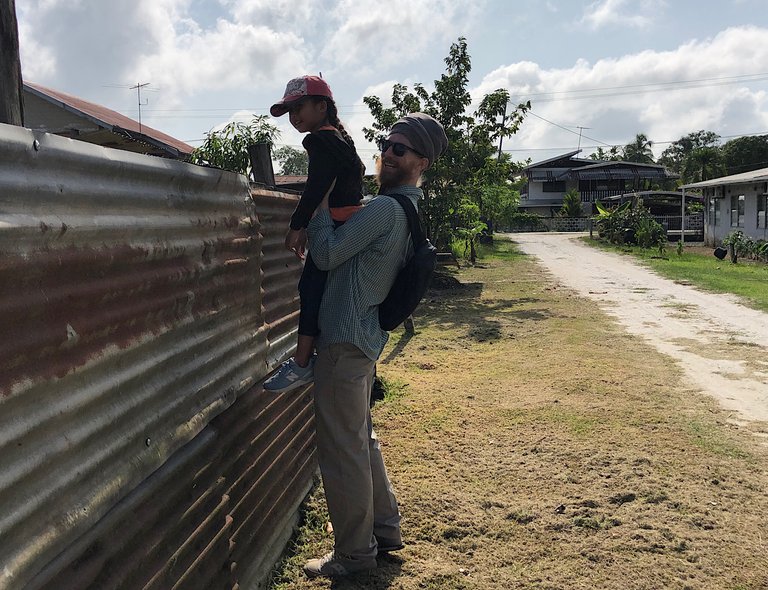 While we took pictures in garden, we heard the sounds of Harry shouting. We think maybe he hear the sounds of us. Then Monkey-B wanted to look at him, but she can't do it. So she made her dad lift her to see Harry.
Harry and his parents live in there with chickens.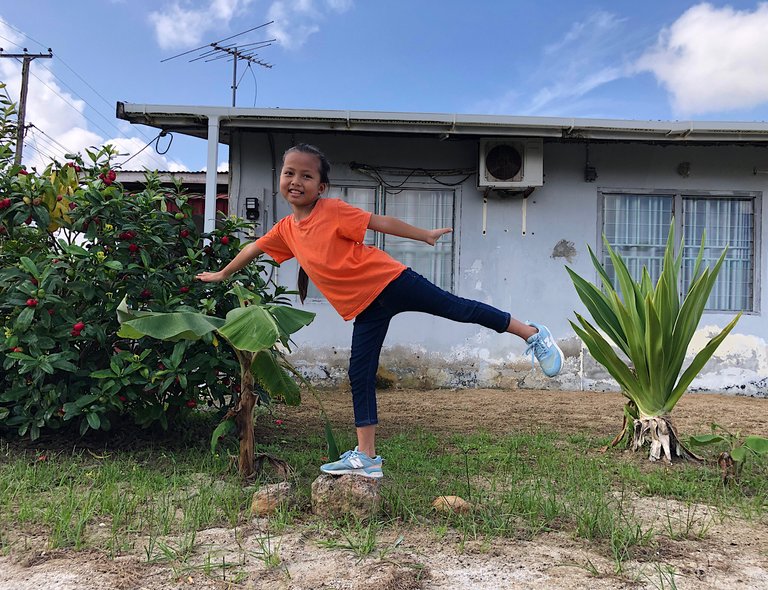 She enjoyed time with her family and she likes to make so many different styles for me to take pictures.
Then we went to look at a pied water-tyrant's nest. Monkey-B was happy to look at baby birds, but Srey-Yuu don't care about that, she just looks at us from the road. She isn't interested in birds or insects like Monkey-B and me. She is is like a big girl now.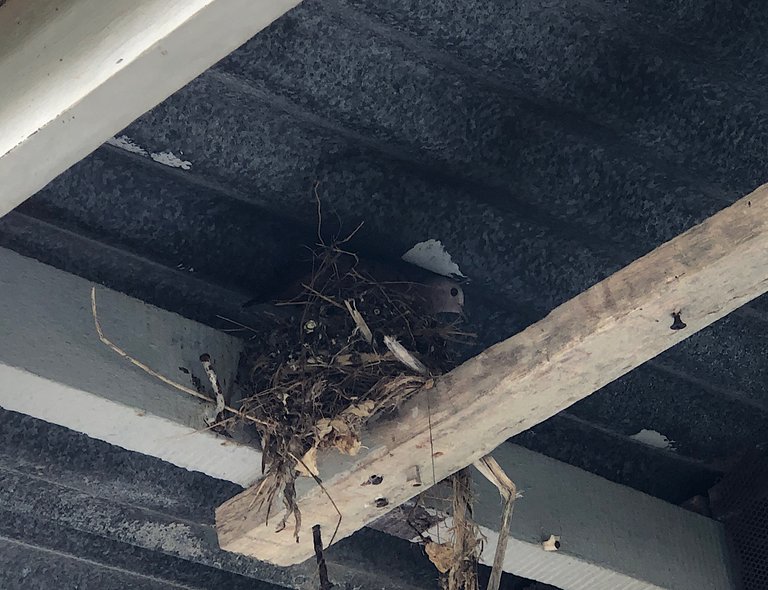 This is another bird's nest near the landlord's house. I saw five nests around our place.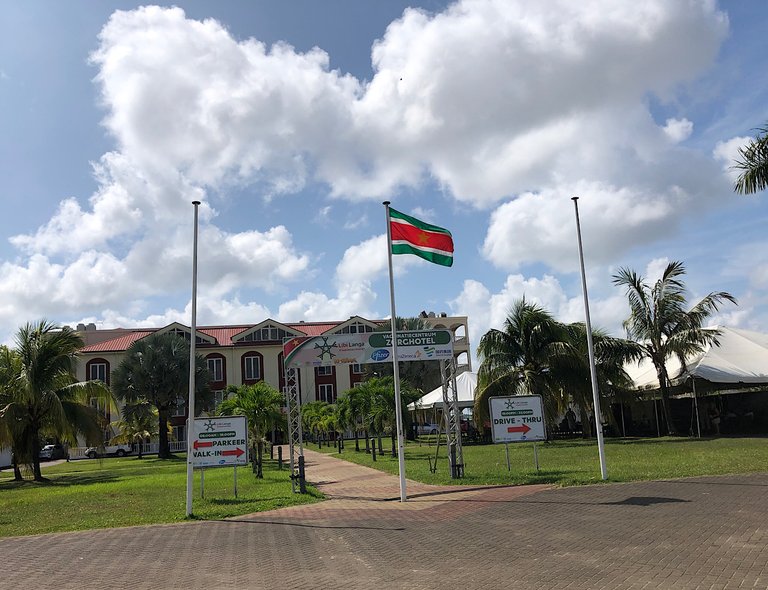 This is the hospital we came to get vaccines today. Now we can fly after waiting at least two weeks. Have a beautiful day everybody and stay healthy ❤️👨‍👩‍👧‍👧.

CLICK HERE TO JOIN HIVE AND START EARNING CRYPTO LIKE US
---
---