🌸🦋 Hunting Beautiful Veined White-Skipper Butterflies 🦋🌸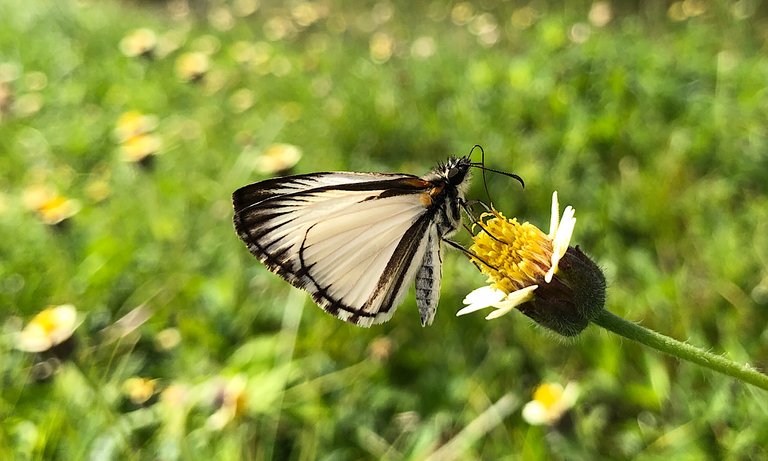 Today is a lucky day, I saw a beautiful "veined white-skipper" butterfly on the flowers near the road and canal. Also, I got a box from my mother-in-law. I have new shoes and sunglasses from her, but my lovely husband buy them for me to go back home.
I love those shoes so much, I have never had such good flip-flops like that before I know him. I used to buy cheap clip-flops in my country, $2 to $3 dollars for a pair and they're always broken after six months. I am so excited I have good shoes so I can wear them a long time.
This is my first time to see this kind of butterfly in Suriname. Have you ever seen this kind of butterfly before?
At first I see only white peacock butterflies there while I was taking pictures, and then I see this butterfly come and stop on that flower. It made me very surprised and was a a special day.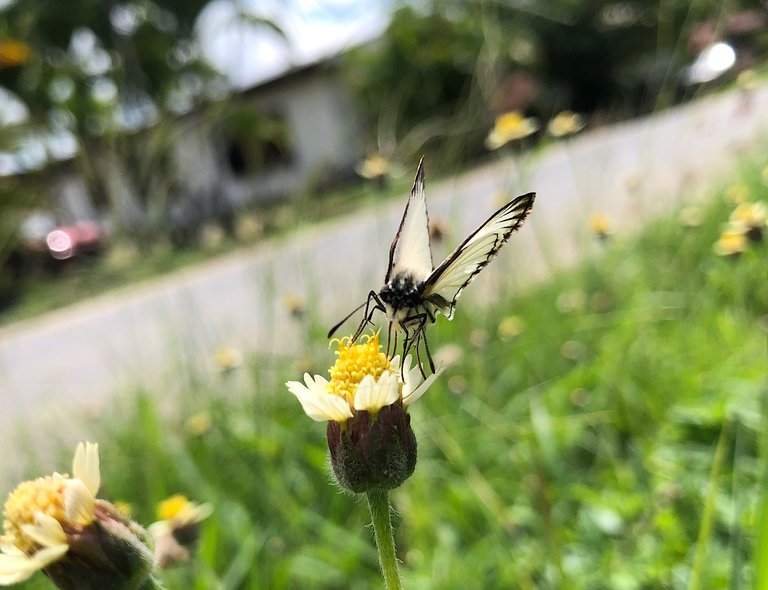 There are so many kinds of this flower. Before there are not many of these flowers growing here. We're just having after so much rain, so these flowers make the butterflies and bees come there more now.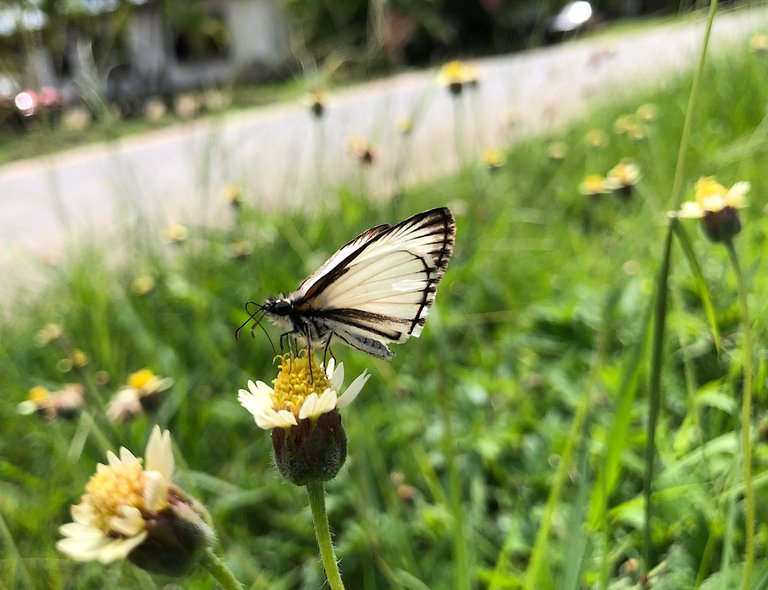 There are maybe four to five butterflies and bees but I am interested in this butterfly more than other butterflies.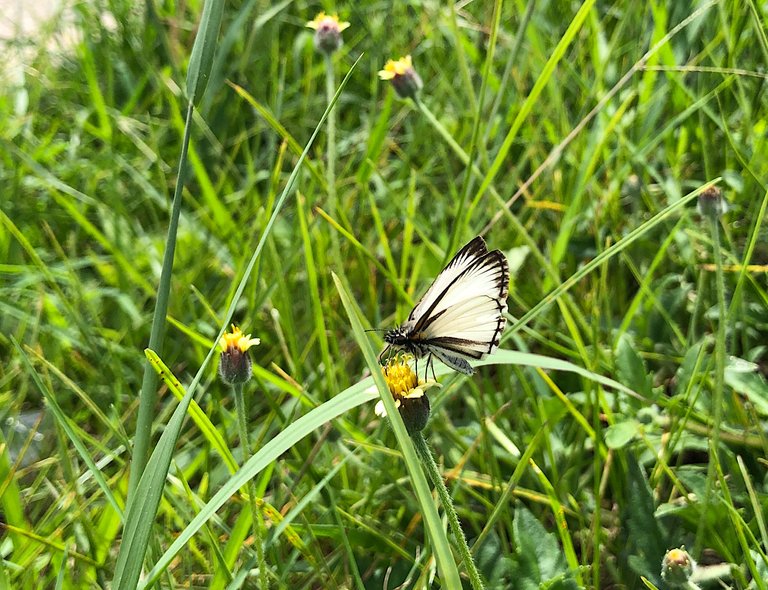 It is moving the place a lot but I am not tired to follow it for photos. I did it with a big smile.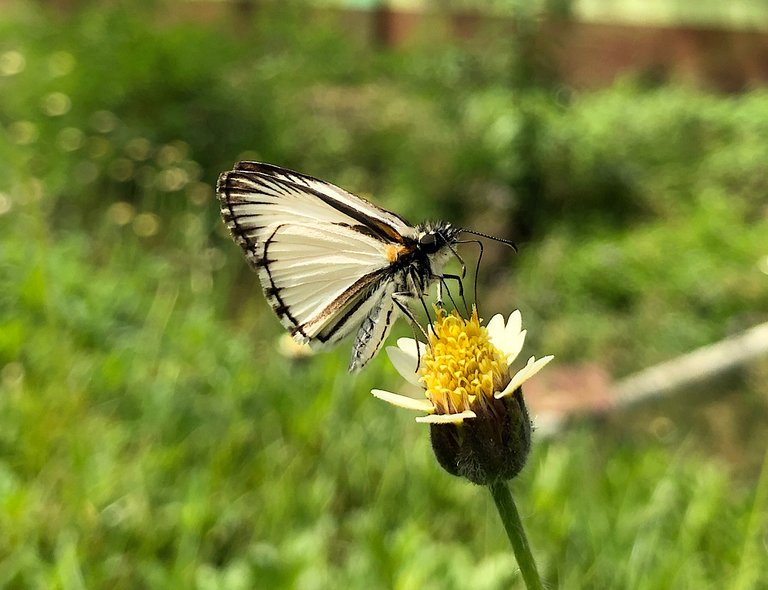 It's really beautiful on a flower! I love it so much!!!!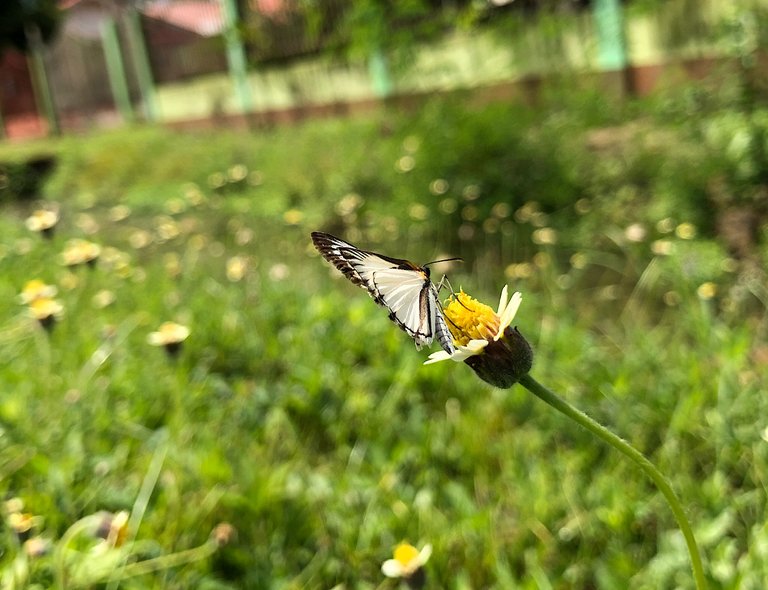 I am happy taking pictures of it and I don't want to leave it but my little girl called me come back home because the weather is so hot today.
I think I have enough pictures for me too, so I come back home with her.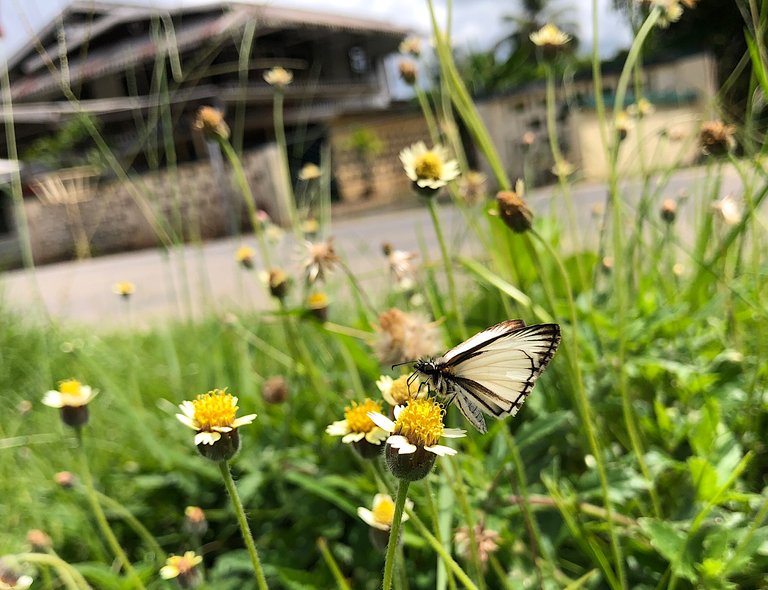 All the photos I took from my phone camera. And I do not zoom camera, I got so close to it. And all the pictures are not edit. They're original pictures.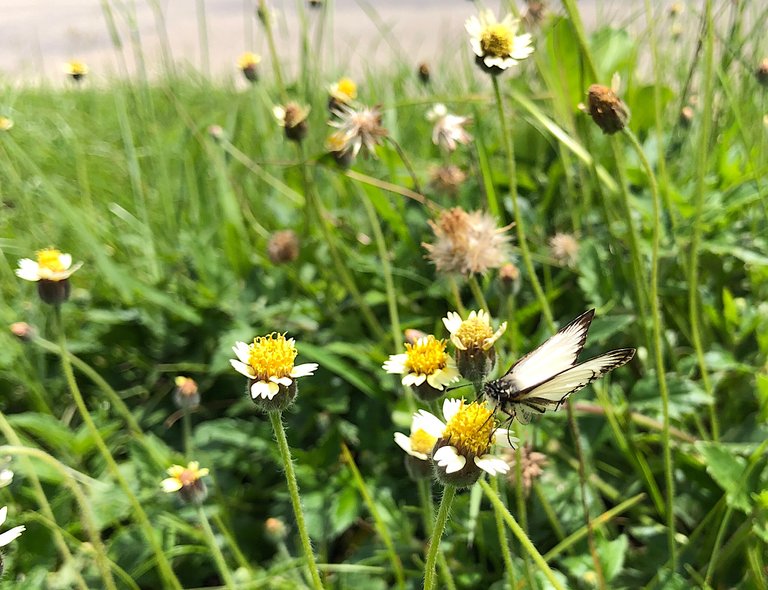 I hope you enjoyed them. Have a great weekend and stay healthy everyone 🦋🌸💕😻.

CLICK HERE TO JOIN HIVE AND START EARNING CRYPTO LIKE US
---
---