Late Happy Father's Day & A Long Journey With My Family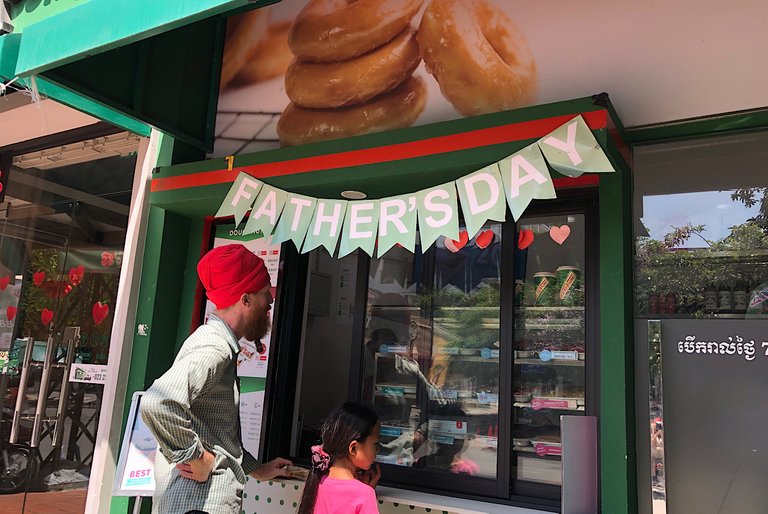 Happy Father's Day to everyone. I hope you enjoyed with your family. I can't make post a few days already because I got a big cold sore throat and headache but feeling a bit better now.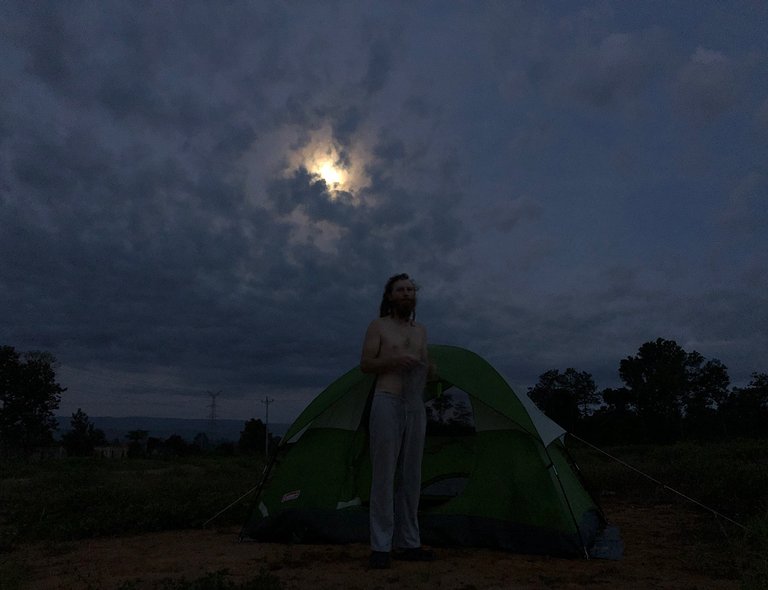 We left home at 5 pm and set up camp near Pursat. That night the full moon was very good and I fell asleep and woke up to see the full moon. I wake up at 5 am and cook breakfast and coffee for my family. This picture is at 5 o'clock in the morning.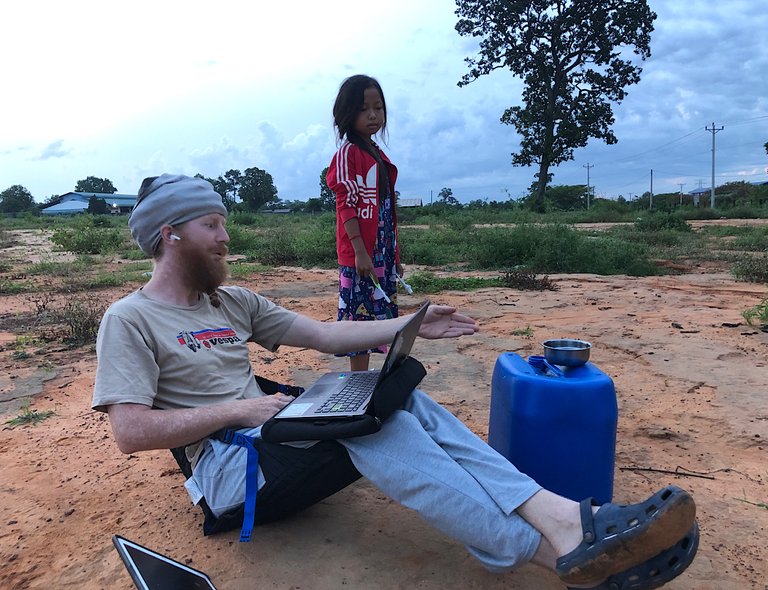 While I cooking and my husband made hive. My husband making hive everywhere.
After he took a shower 🚿. This is my first time to see shower like that.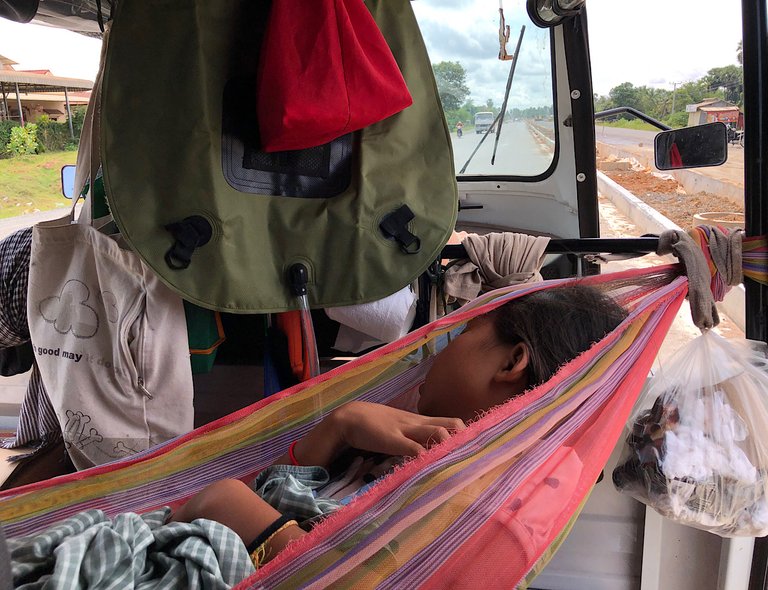 My little daughter sleeps in hammocks a lot on the street.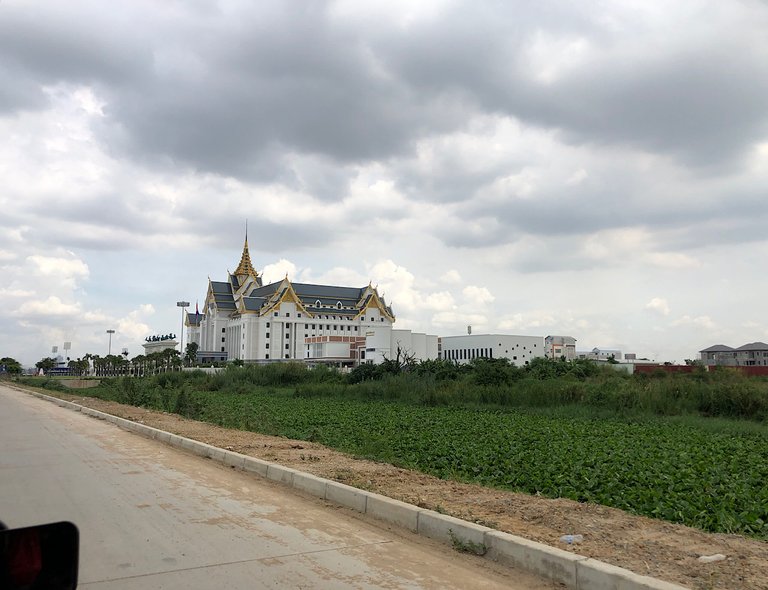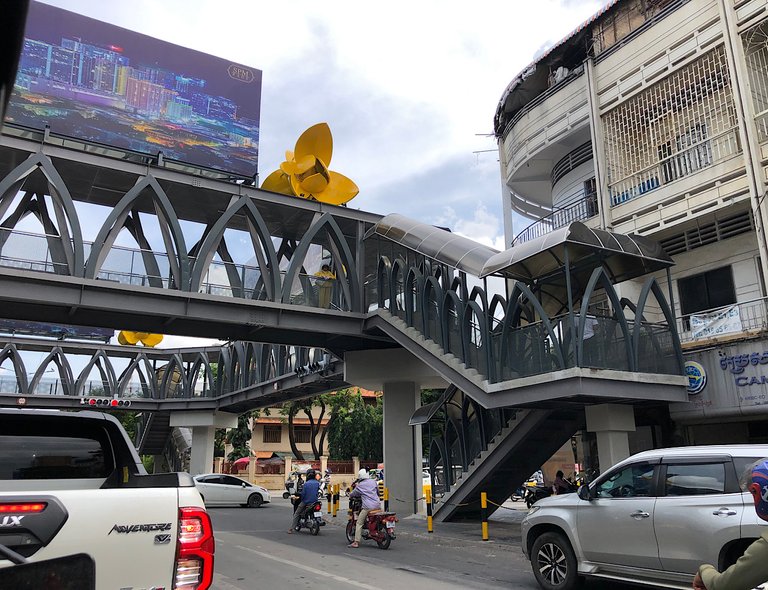 We arrived in Phnom Penh city at 2pm.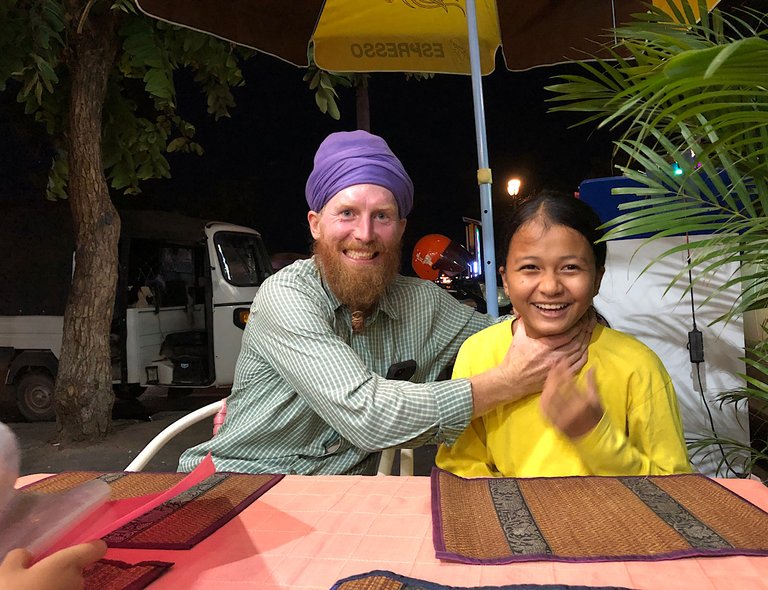 We got dinner in Chiang Mai Thai restaurant, this is our favorite restaurant. We are so busy in PP and we do not have time to visit my sister house.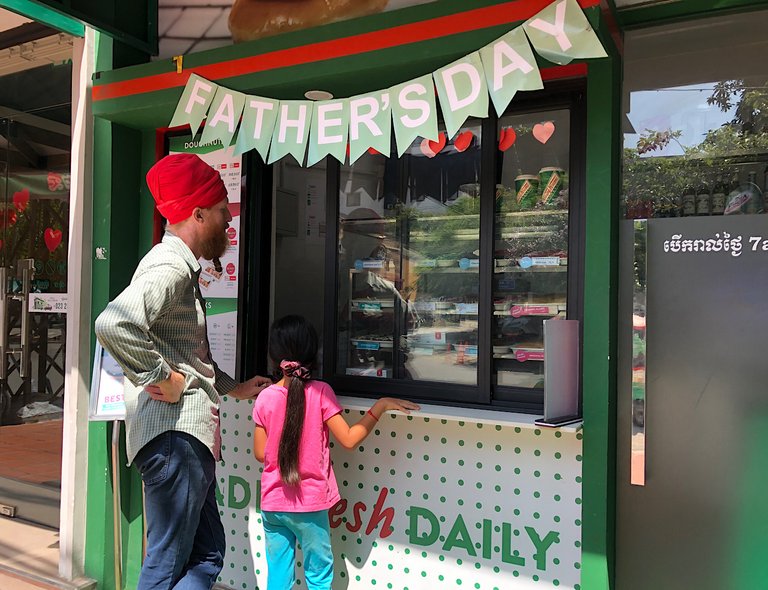 This morning my husband missed to eat donuts from his country taste and he found it from Google Maps.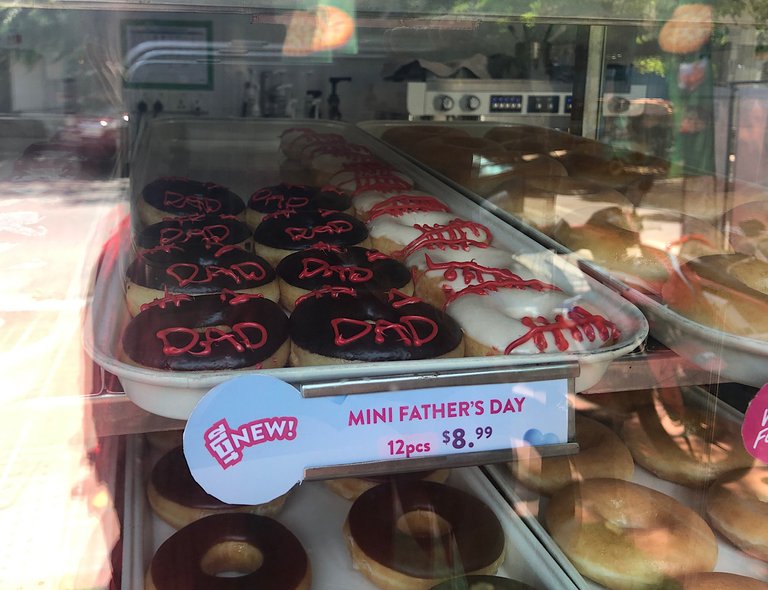 I do not know on Sunday is Father's Day because it is not a festival in Cambodia, but some Cambodians do it for their father. But I have never done it for my father because he died a long time ago. Before I knew it, outside of Cambodia there was Father's Day. I really want say Happy Father's Day to my father so so much and I really miss him a lot. When I written about my dad I can control my eyes, I love you so much daddy.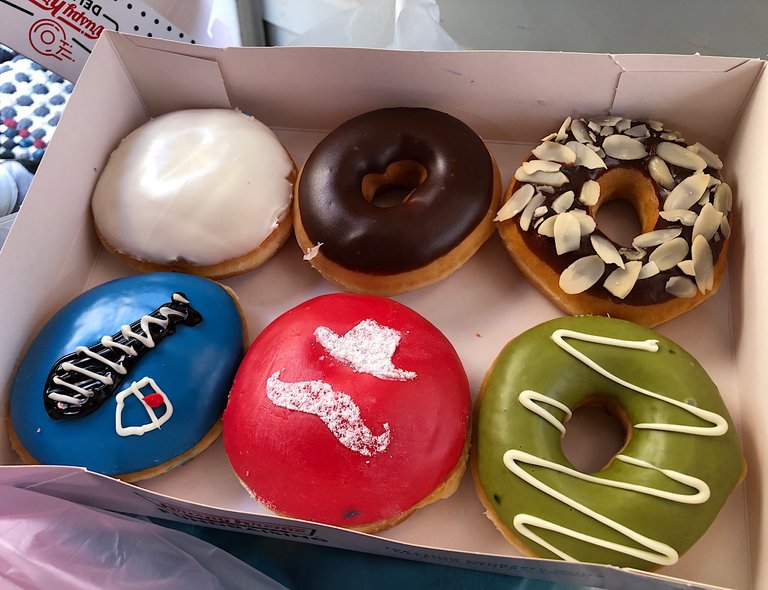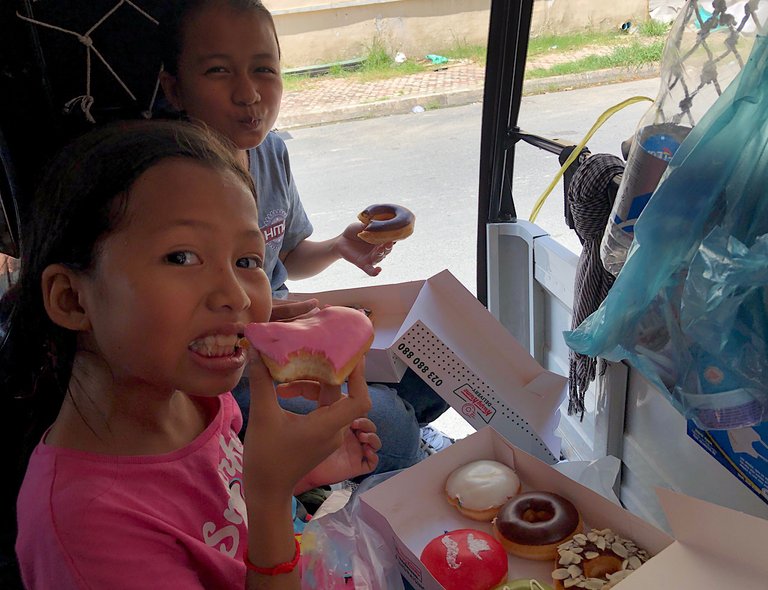 I wish you all have a wonderful day with your dad in a special day and keep so much love with him. This post is made from on Sunday but I late for post because we on the road and busy.

CLICK HERE TO JOIN HIVE AND START EARNING CRYPTO LIKE US
---
---