Life In The Countryside 🐟🐸🪷 Time To Go Back Home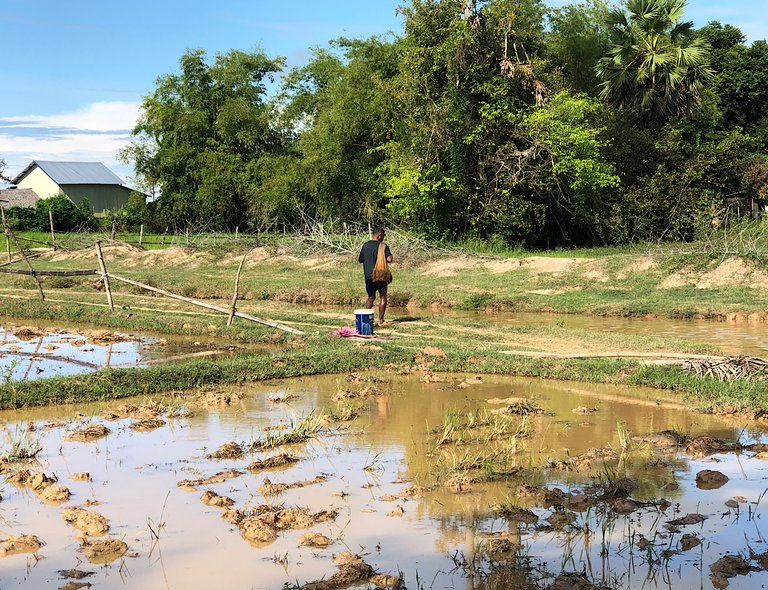 One day after Pchum Ben, my brother went fishing in a canal and picked some waterlilies for make sour soup. He picked waterlilies from a place little far from his house and he came back fishing near his house.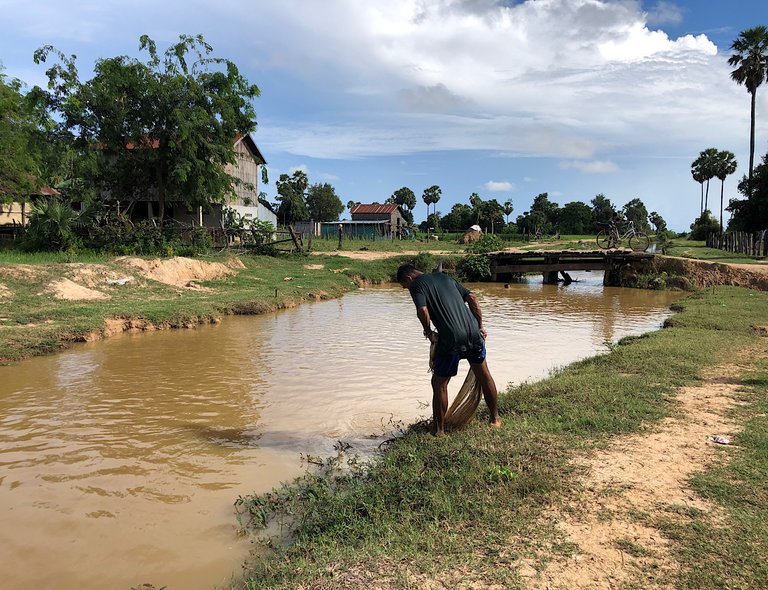 He said today is not a good day to fish as many fish as usual. Normally, he can fish a lot of fish.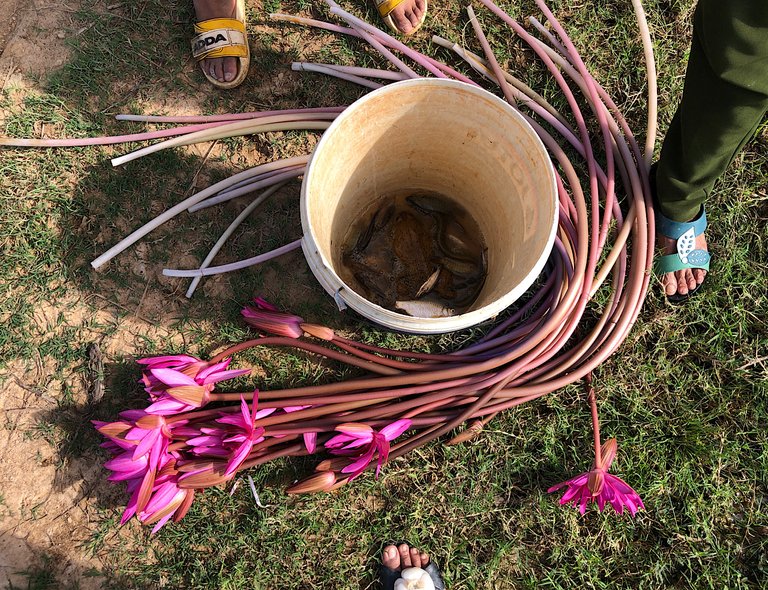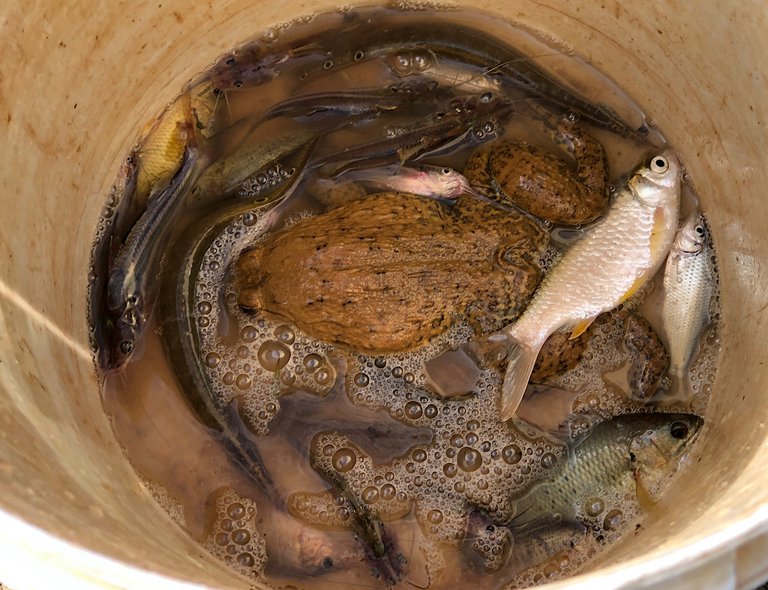 But he got a big frog. My sister go to looked and she took the waterlilies and fish to make sour soup.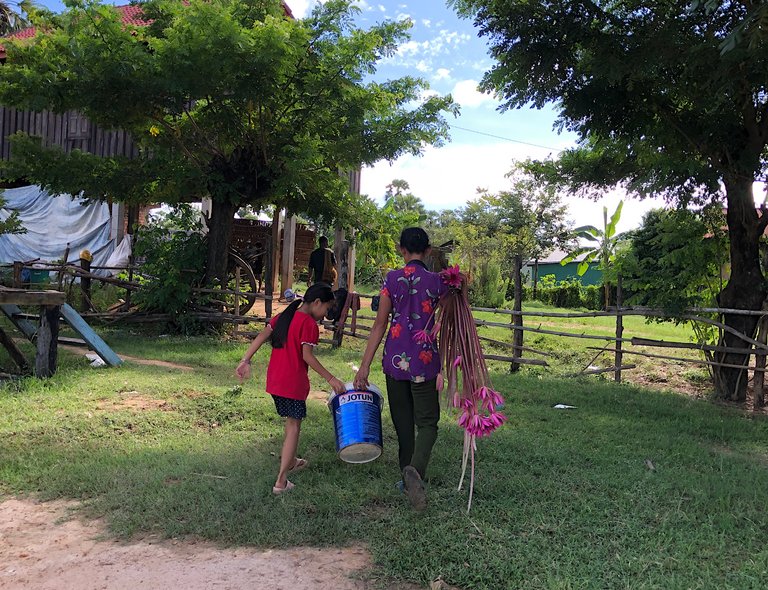 While she was walking and Monkey-B run to look at the fish and she has a big smile and says something to her aunt.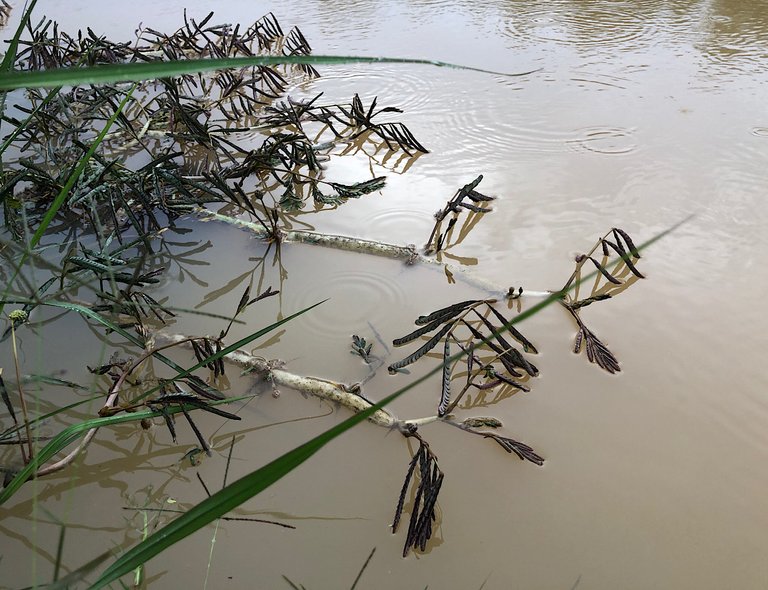 In the afternoon I saw two people picking Water Mimosa and I want to talk with them and pick those plants also. They look really good in the water.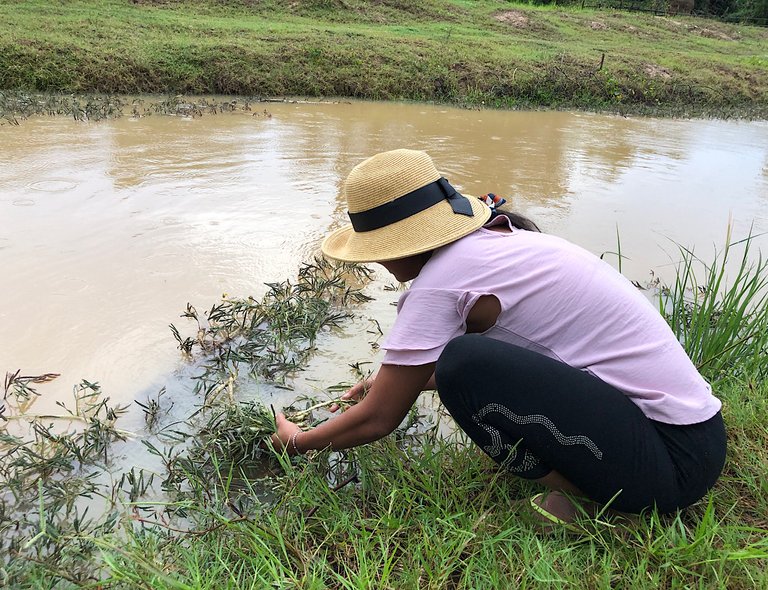 I picked vegetables gradually and joked as they gradually. I asked her what she was going to do with it, and she replied that she would eat it like salad.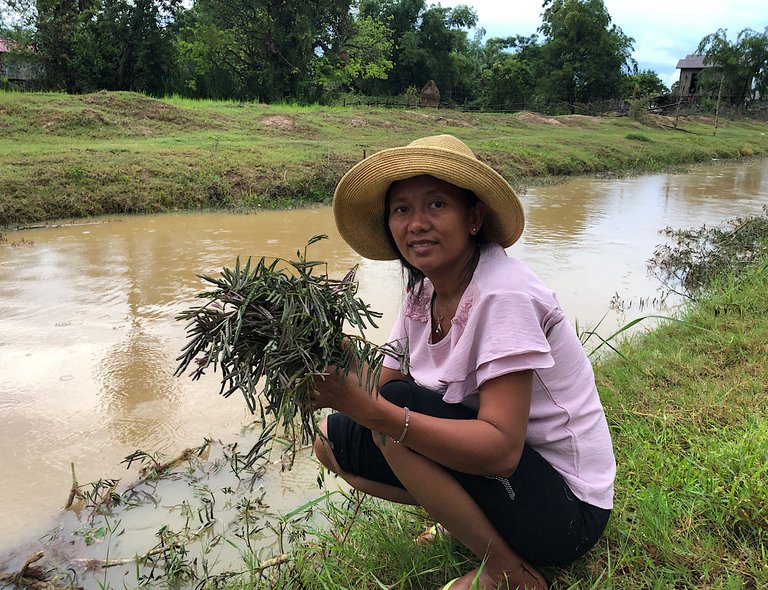 I picked it for eat like salad too and take it some for stir fry. This vegetables we can make sour soup too.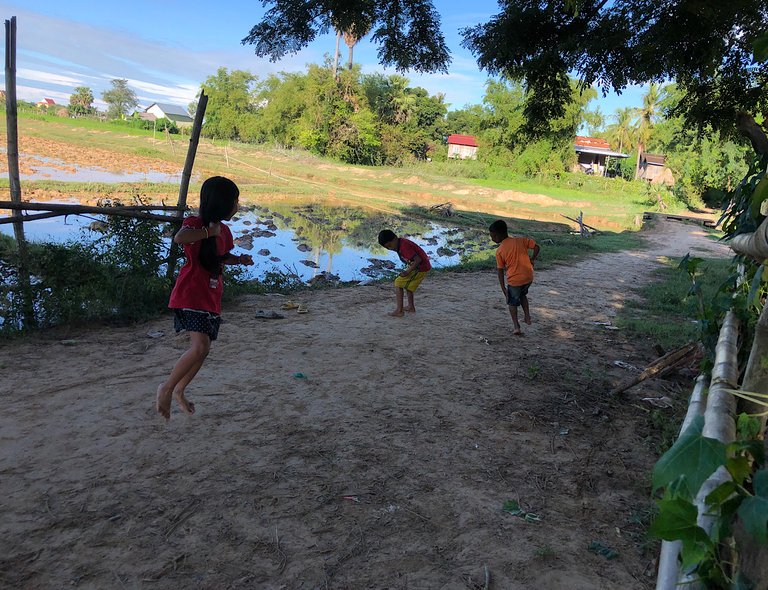 Mey Yii and Monkey-B are playing a lot with the kids in this village and they are so happy together.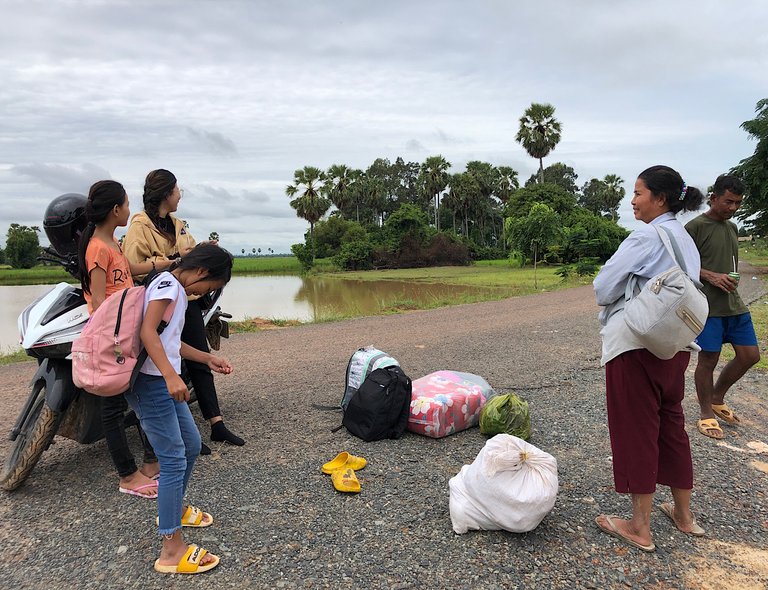 The next morning, I and the children packed up and headed home. I took some ripe coconuts and some vegetables. We had to ride three motorbikes to get our luggage and all of us to the taxi station.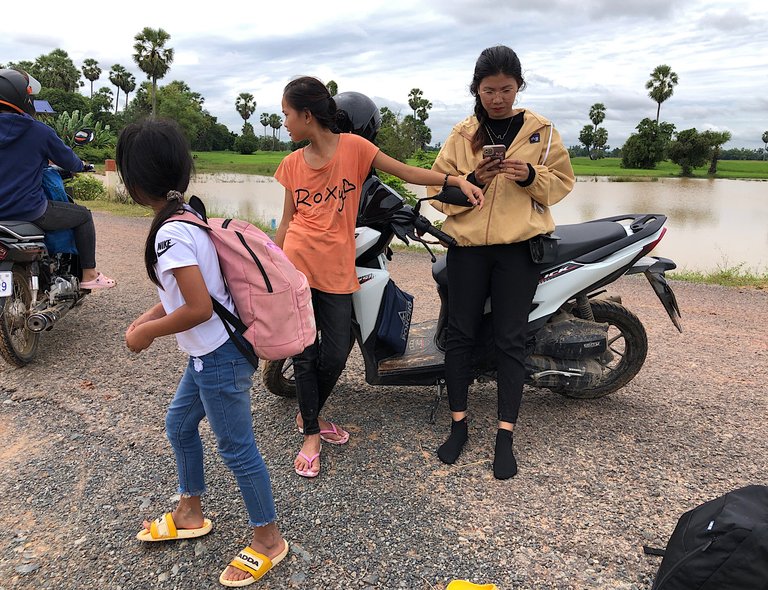 My aunt and uncle and my sister helped us pick up our luggage on the main road and rode motorbikes to the taxi station together.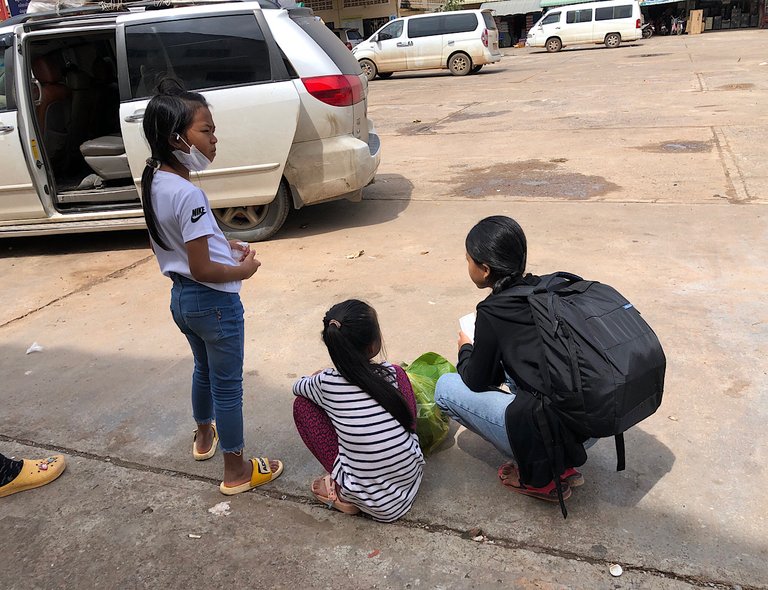 We waited for the driver to pack our bags and we left for Thmor Da. We drove about three hours to our house. We are really enjoyed to hug our man at our house and he was cooking for us. Thank you for stopping by.

CLICK HERE TO JOIN HIVE AND START EARNING CRYPTO LIKE US
---
---