Make Flowers Pots From Leftover Wood For Orchids 🌼🪵
Hi all from there! On Sunday I bought two pots of orchids and another flowers. I want to split it into more pots. So I need to make flowers pots for them. I have a lot of leftover wood in my house and I use it to my advantage. It's easy to make it and it's good for growing orchids and other some plants.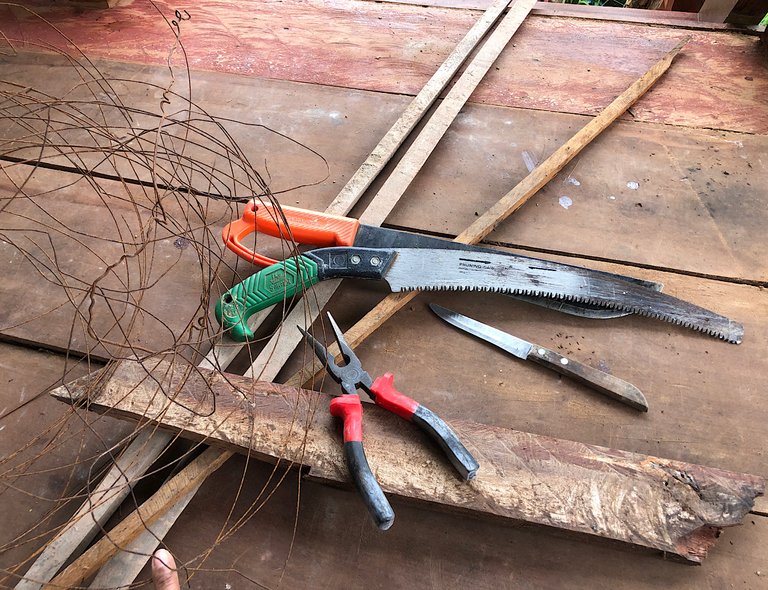 For make this flower pot, we must have a knive, a saws, some wire, a pliers and 16 small stick left over.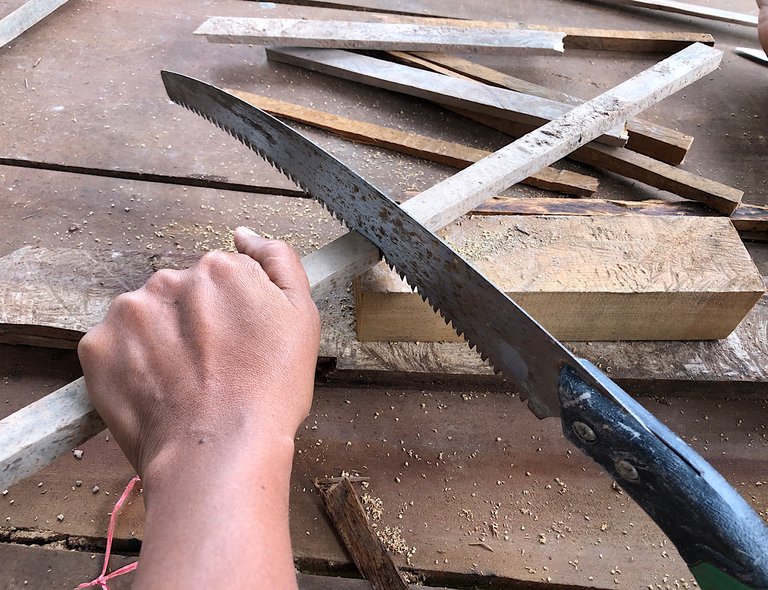 I use a saw and cut the wood as short as I want, all the wood is cut evenly.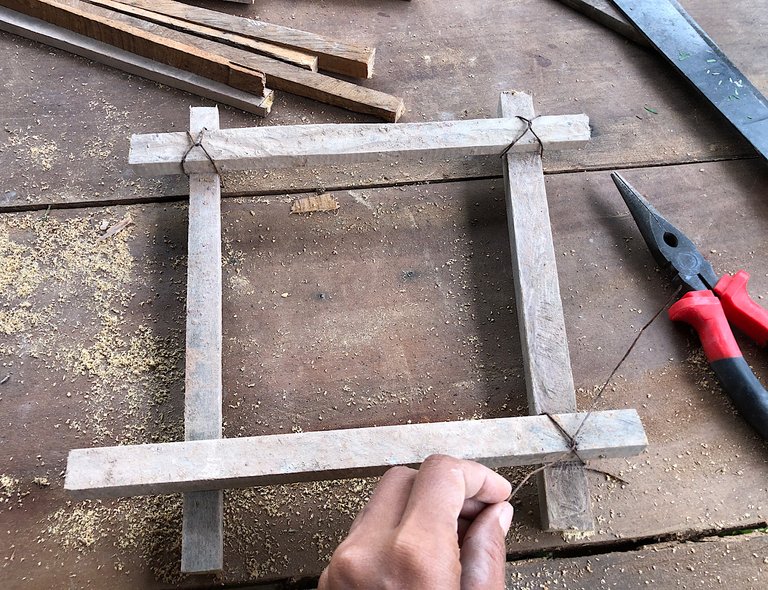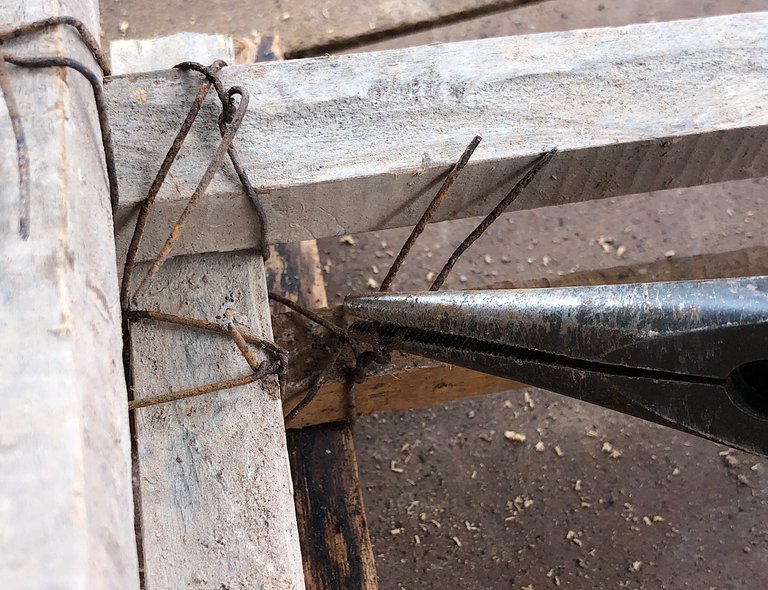 I cut the wire and tied it like this, and when tying it, I used pliers to tie it.
I tied it three stories high and finally tied four sticks at the bottom.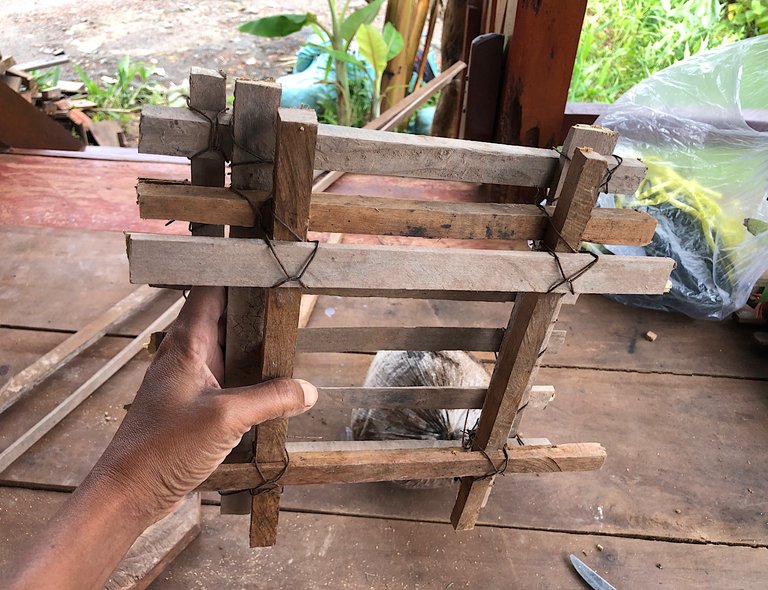 It's ready now! I made it for orchids, I need to find coconut shells for it.
I put some of coconut shells under and I grow orchids, then I put coconut shells around orchids and a little on the roots. During I made it I have a lot of fun because it's my dream to have some orchids in my house. I will to see theirs flowers soon.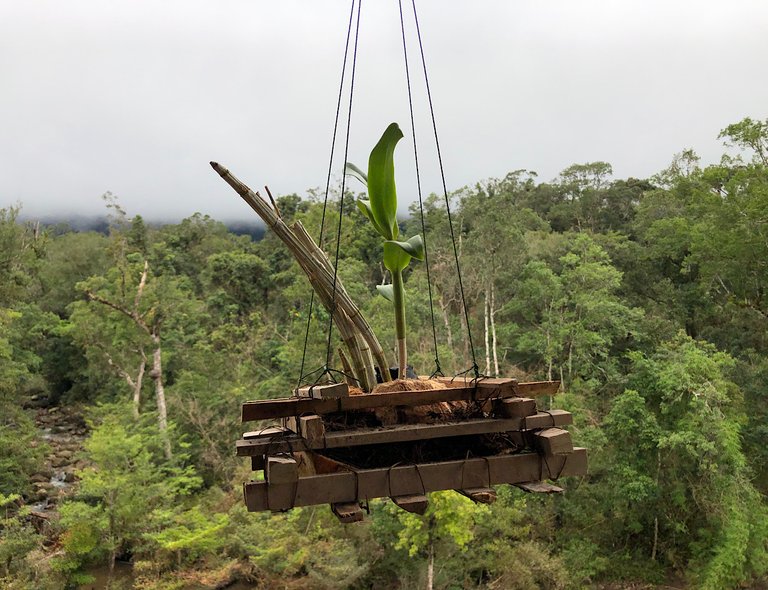 Then I use string and tie it to the back of our cabin. Now I have 6 orchid pots and 2 existing flowers and 4 more pots without flowers. But I do not to show you all of them. I did a lot of it yesterday evening and this morning I woke up and went to see them first. The view in river and those flowers pots are made my feelings very fresh and have a big smiles 😊.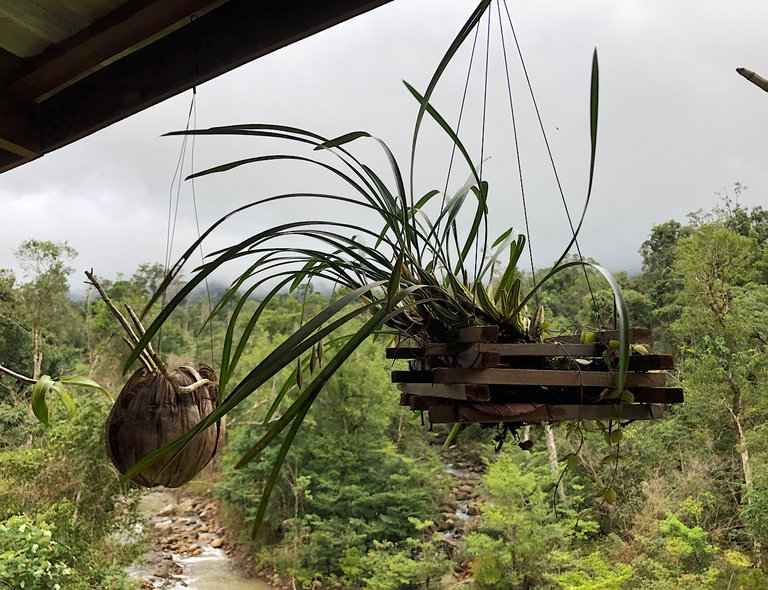 This is a flower pot I made it before day and I grow wildflower in it. This wildflowers I picked it from waterfall in behind our house. Every time I visited over there and I always picked some different plants and weird plants that I never saw for came back my home and grow them. There are so many different types of plants but it's difficult to get them because they are like the tall trees. For this kind it's easy to pick them and they have a lot on the dead trees.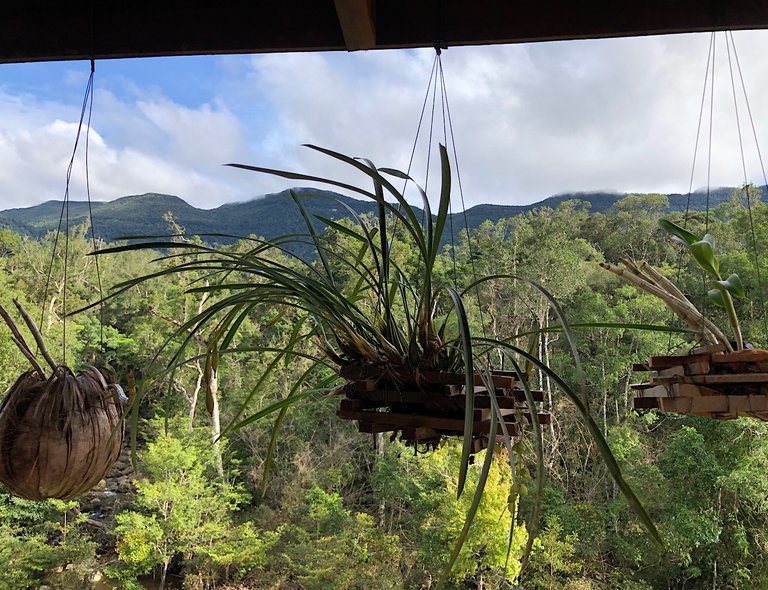 I will show you more weird plants later. Thank you for stopping by.

CLICK HERE TO JOIN HIVE AND START EARNING CRYPTO LIKE US
---
---