Many Lime Butterflies 🌸🦋 Talk With My Neighbor About Butterflies 🦋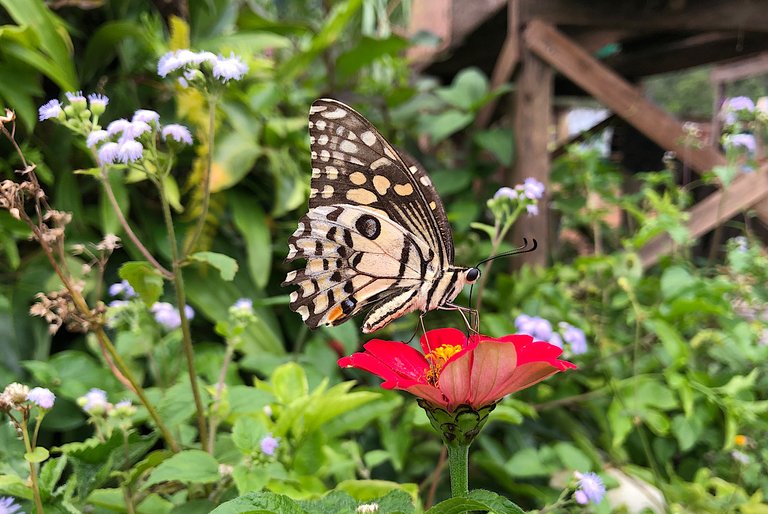 Last week I walked to the bridge and stopped talking with my neighbor a little more. During I talking and I saw many beautiful flying around the flowers near the bridge and in front of my neighbor's house. Then I can't control myself, I said sorry to my neighbor and I go to take pictures of them.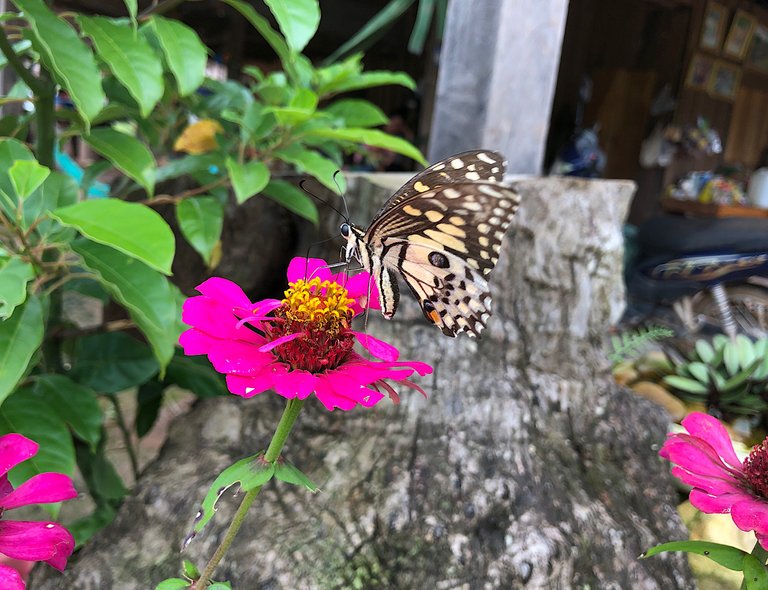 While I walking for getting to them I already take my phone and clean camera phone.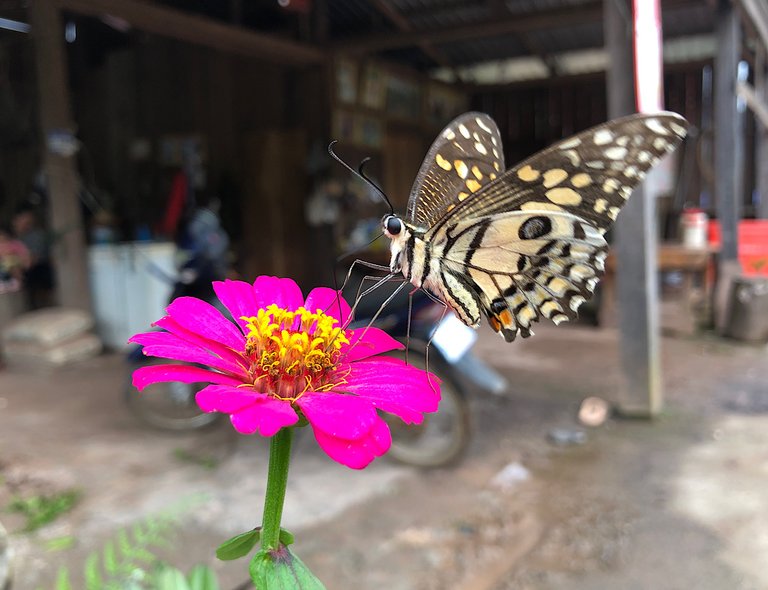 I walked slowly and tried to get close to them for the pictures. Some of them are flew away and stopped to other flowers. But still some of them are not removed to the other place.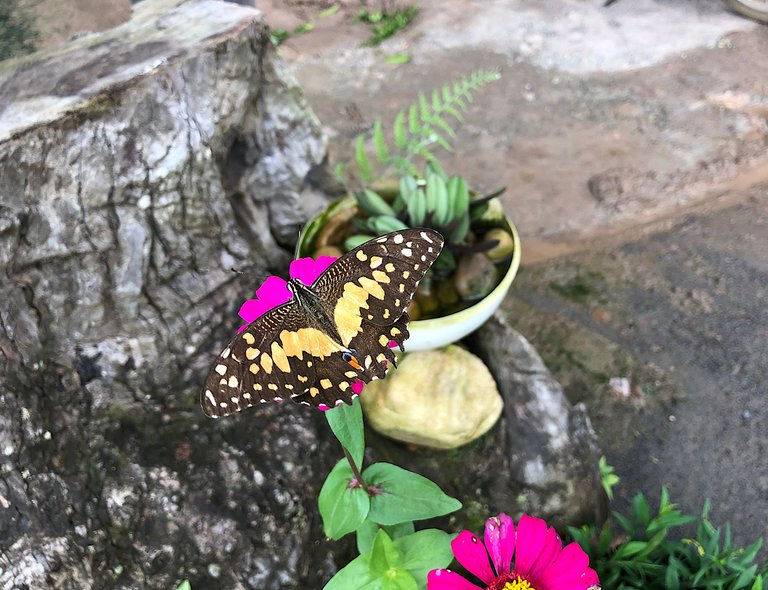 It's open wings and close many times. I waiting a moment for it stopped its wings and I can got the pictures of behind its wings.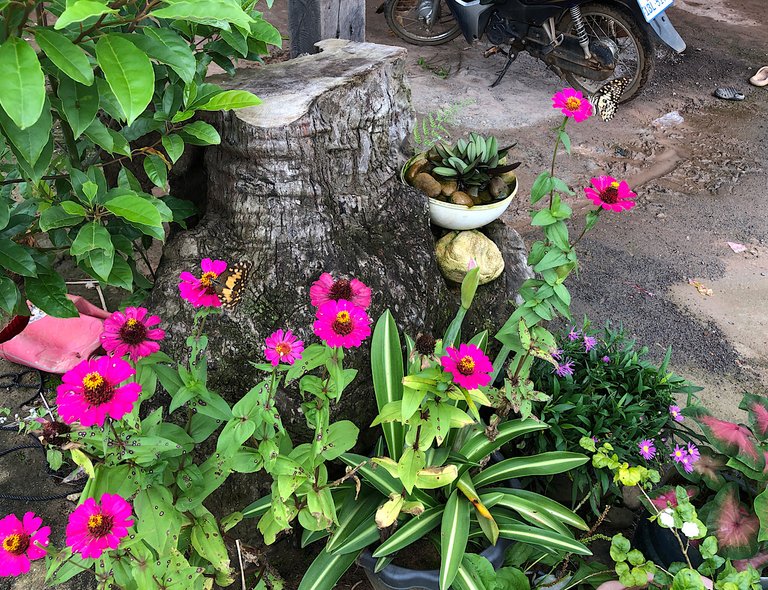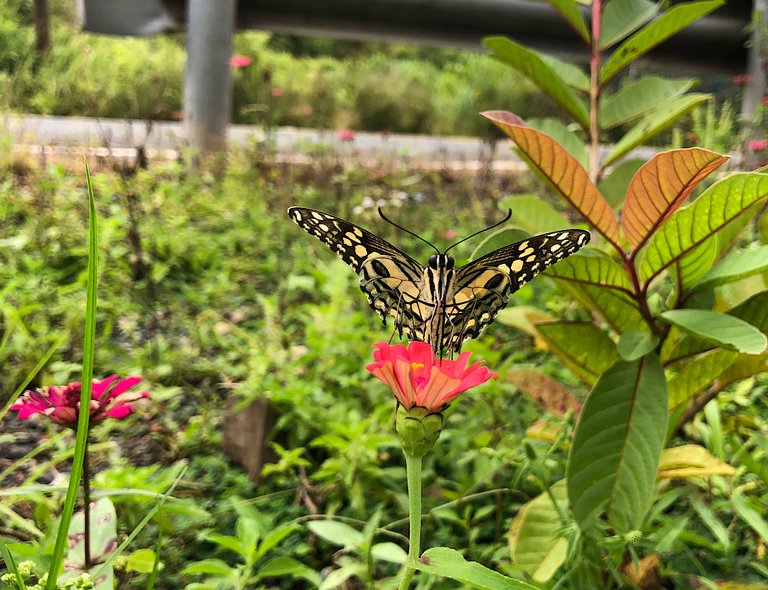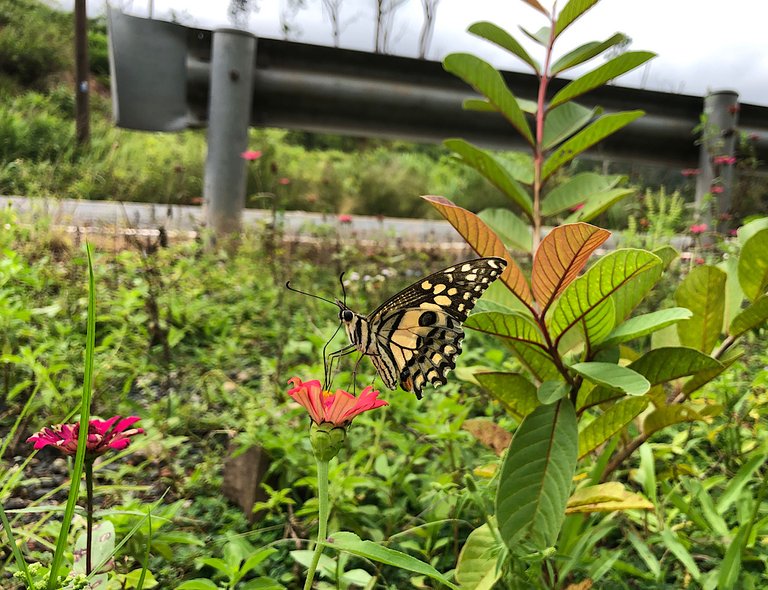 After I got some pictures of them and I showed my neighbor of those butterflies. My neighbors say that, "you are very good at taking pictures of butterflies and take beautiful pictures. As for me, I did not go near them, they flew away before". I told her that if you want to get close to them, you have to be patient. The first time you get close to them, maybe they will fly away, but do not give up trying and wait for them to come back after you try again and again and you will get some photos of them. She said "oh I'm too lazy to wait for them and I don't know taking pictures of them for what".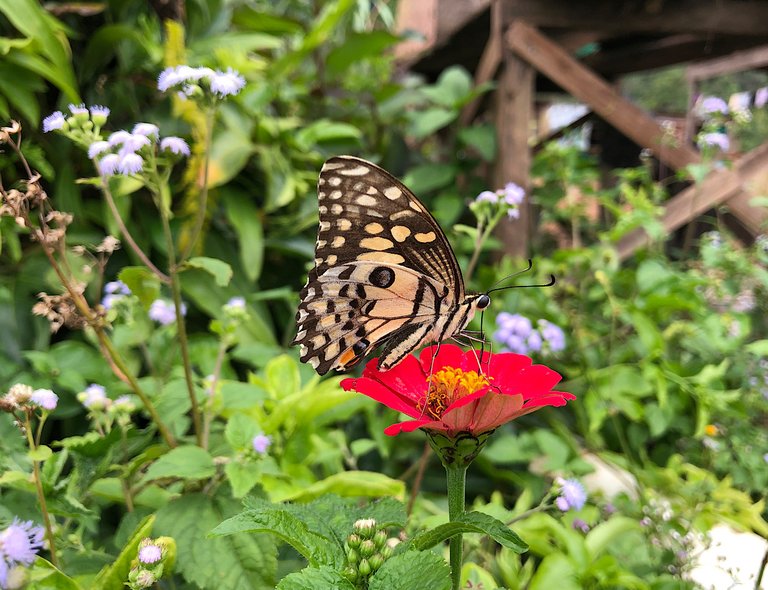 I smile and I said, yes but if you love butterflies and you will enjoy for waiting or following them. She said again, she looks to butterflies are beautiful but to see them every day is normal. But for me they are beautiful and special every day.
That's day I talk a lot about butterflies and weather with my neighbor. She loves talking but I can't talk much with her because I need to make my house work.

CLICK HERE TO JOIN HIVE AND START EARNING CRYPTO LIKE US
---
---