Market Of My Neighbor's Village And More 🐟🥬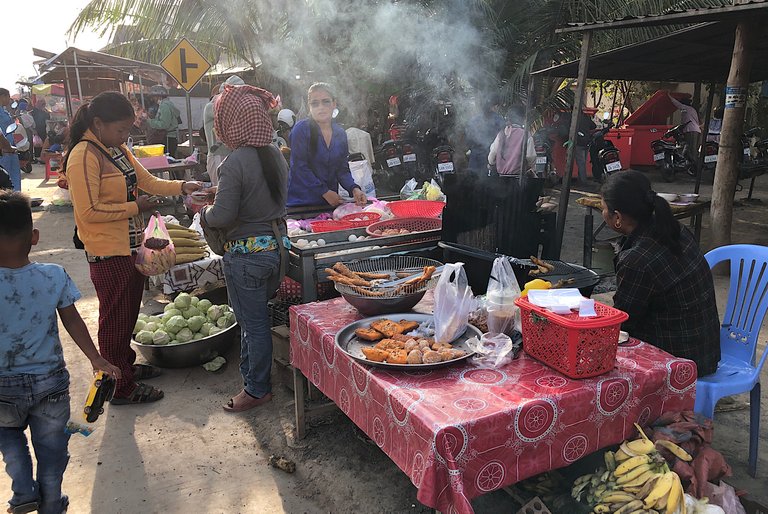 When I visited my neighbor in the morning, they took me to visit the market in their village. This market has a lot of fresh fish and vegetables and most of the vegetables are grown locally in the village and the fish the people catch from the river.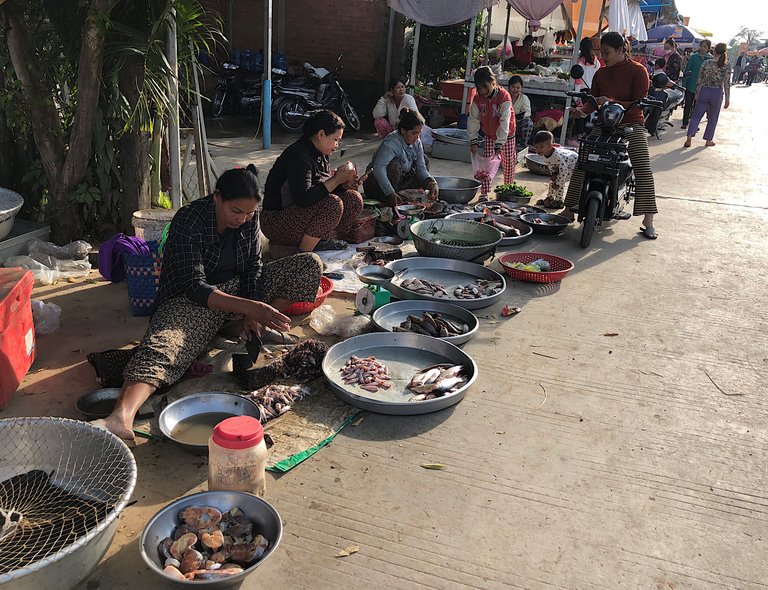 I saw a of the people coming here for buy food and other things and looked like they are enjoying about to buy everything from this market.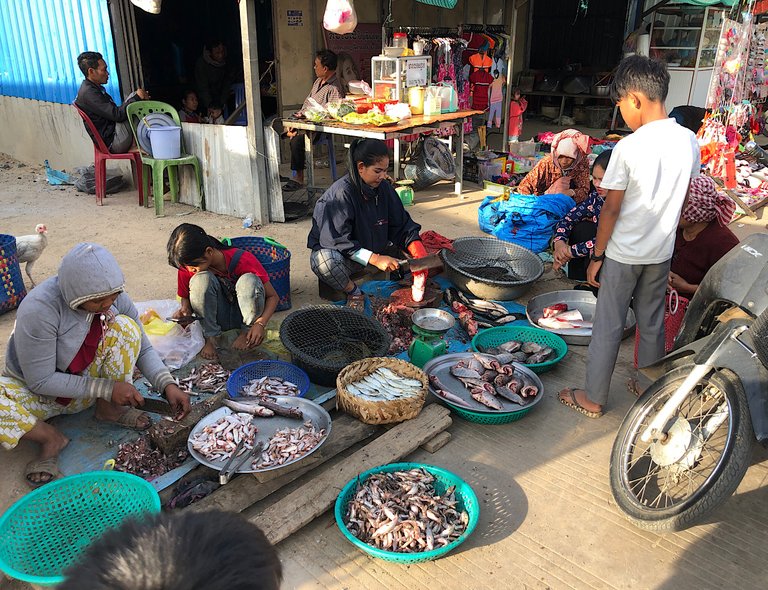 My neighbor tells me this market we callings is Widow Market. I asked him why they called this market like that. He told me, because at first had only a few windows selling food there. But after there are a lot of people selling.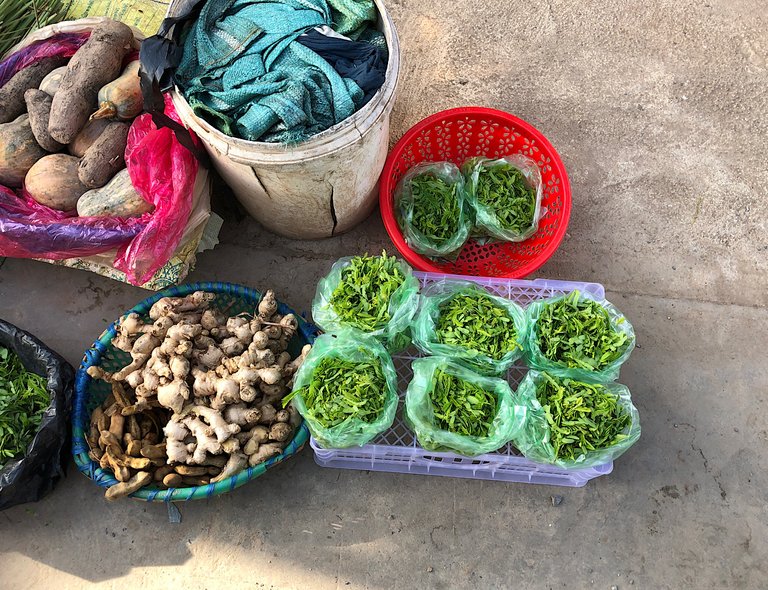 In the plastic bag are tamarind leaves. Tamarind leaves are popular vegetables and sour in our food. I love eating. But in my area is not have tamarind trees and I used to grow them by the seeds tamarind and they are grow but after are dead. I don't know why but I just do it again and I hope they are have some growing and good.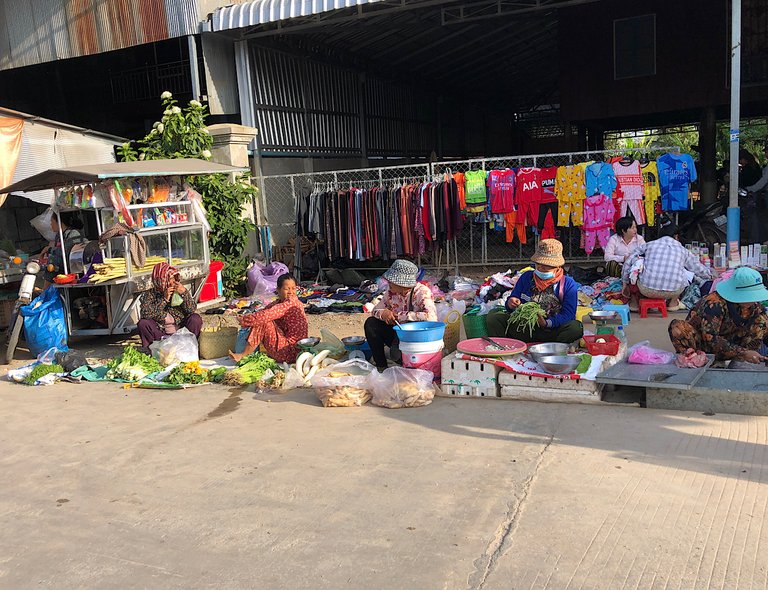 These women are selling pickles and some vegetables from their own garden.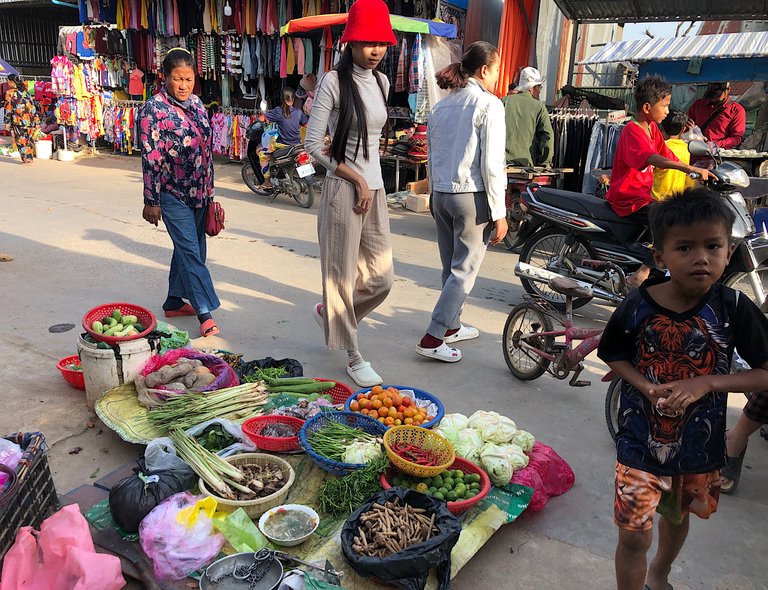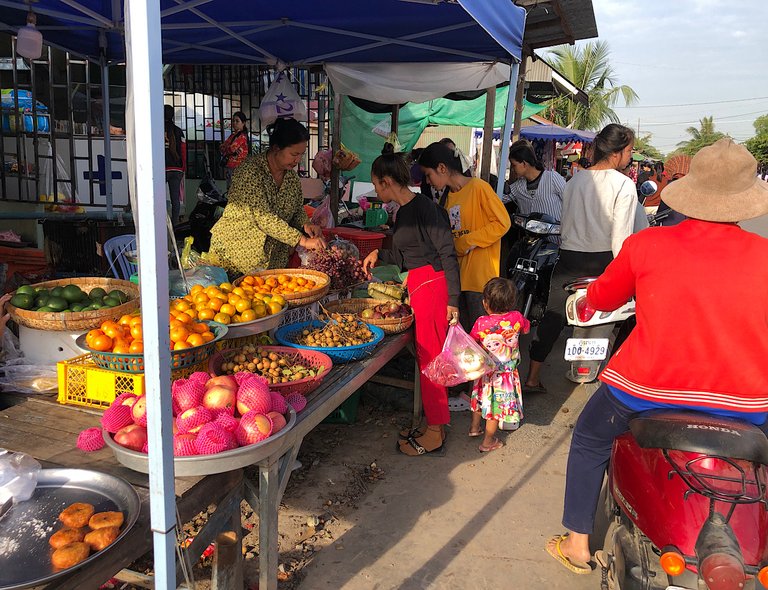 They sell on both sides of the road, but it is a small road for the villagers to cross, so it does not block the road. But it makes people drive slowly through here.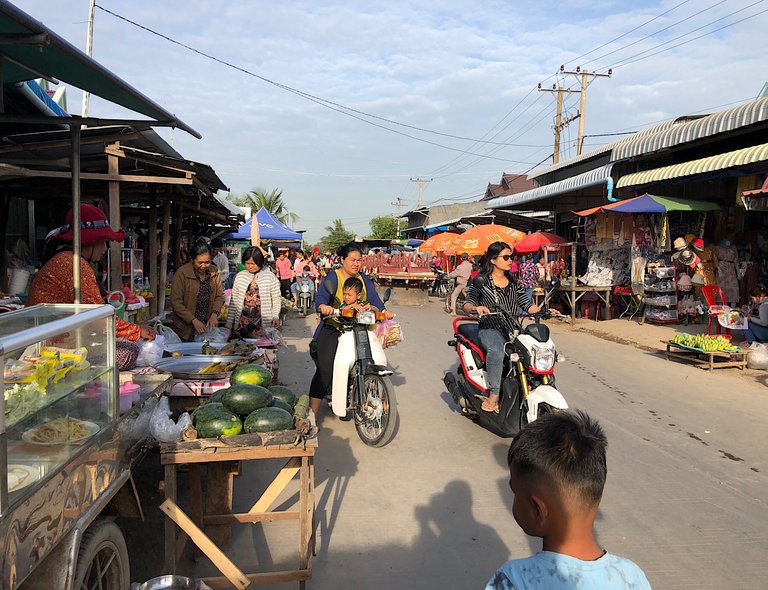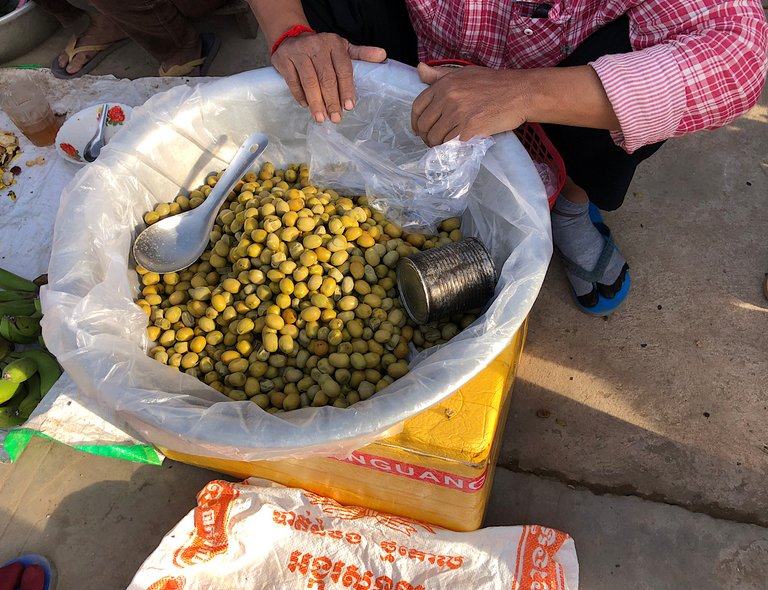 These are the old boiled lotus seeds or lotus nuts. One can of lotus seeds is 1000r but if we buy three cans are 2500r. So I bought it three cans for share with their family of my neighbors.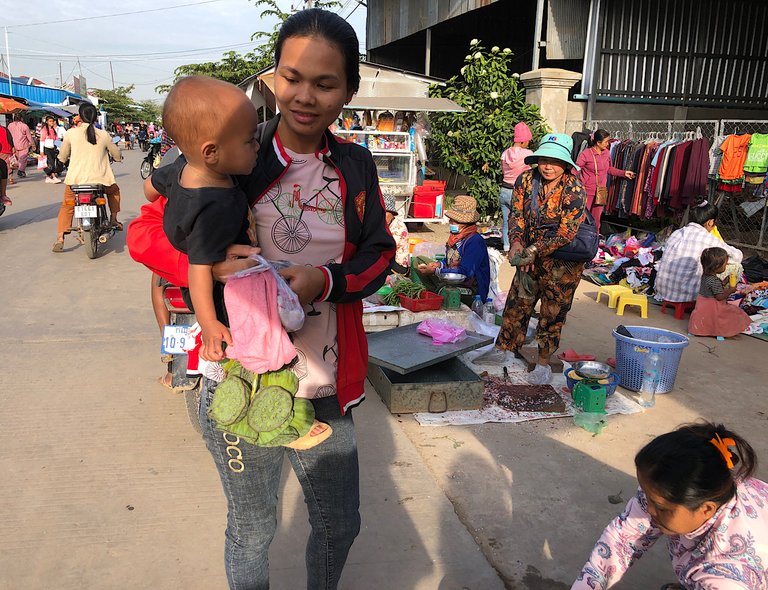 I also bought fresh lotus seeds. I love eat them the same.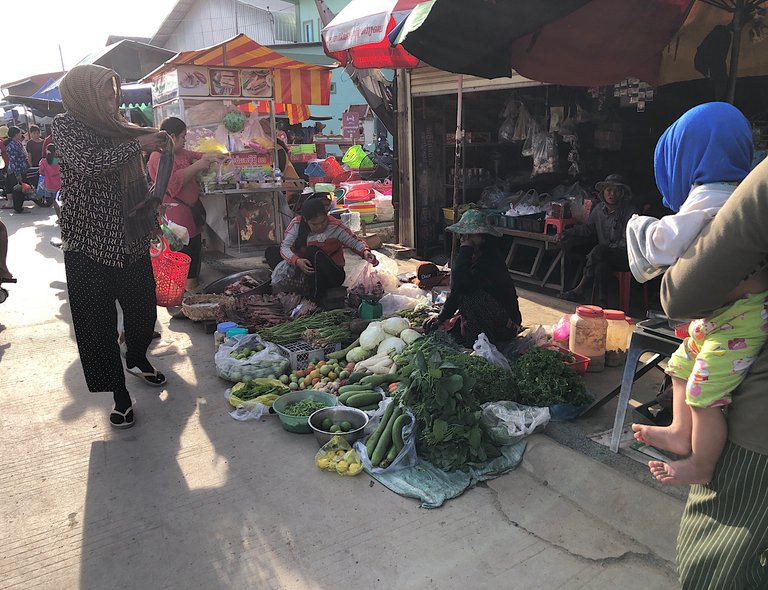 The vegetables and fish in this market are very cheap and all kinds of everything compared to the prices in my area are very different.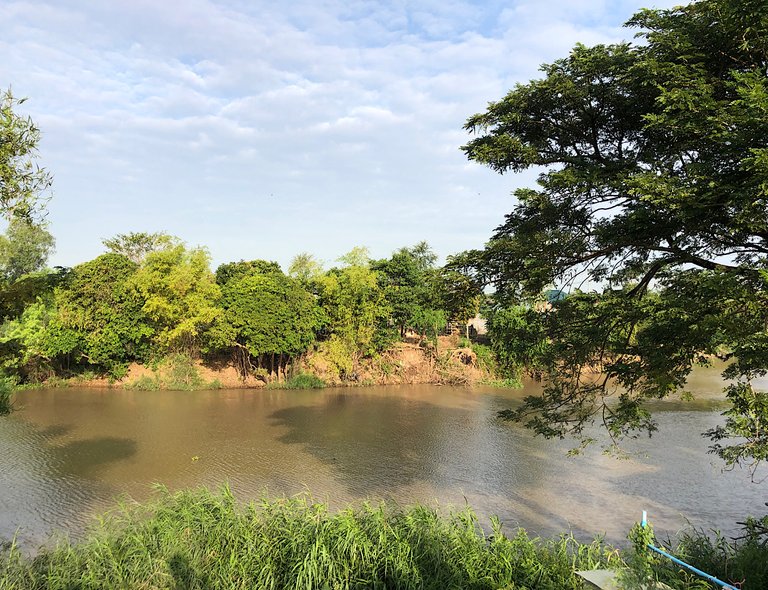 This is the river in this village. The livelihoods that people do every day for their livelihood are farming, fishing, raising cattle and other animals.

CLICK HERE TO JOIN HIVE AND START EARNING CRYPTO LIKE US
---
---