My New Name Is French Wife And Cuts Weeds 🌳⚔️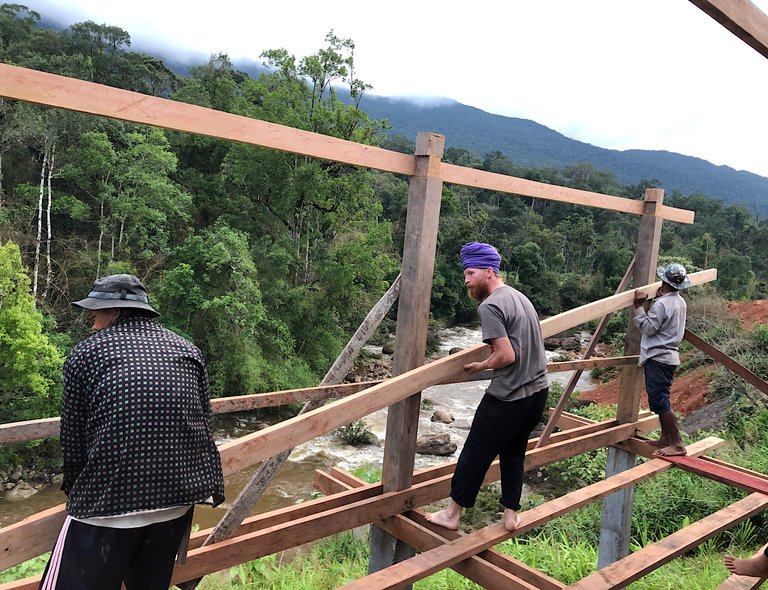 Yesterday, my husband helped my brother and uncle lift wood to build a house because it was difficult for both of them to lift 8 meters of wood.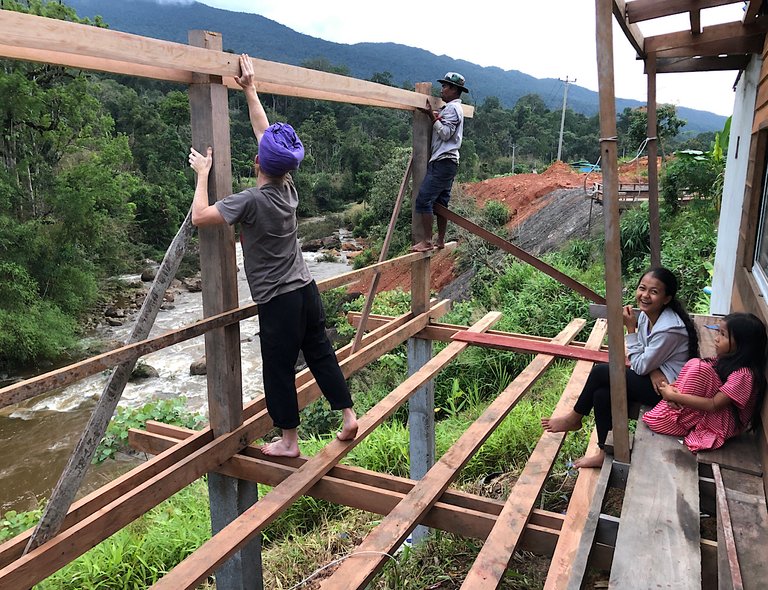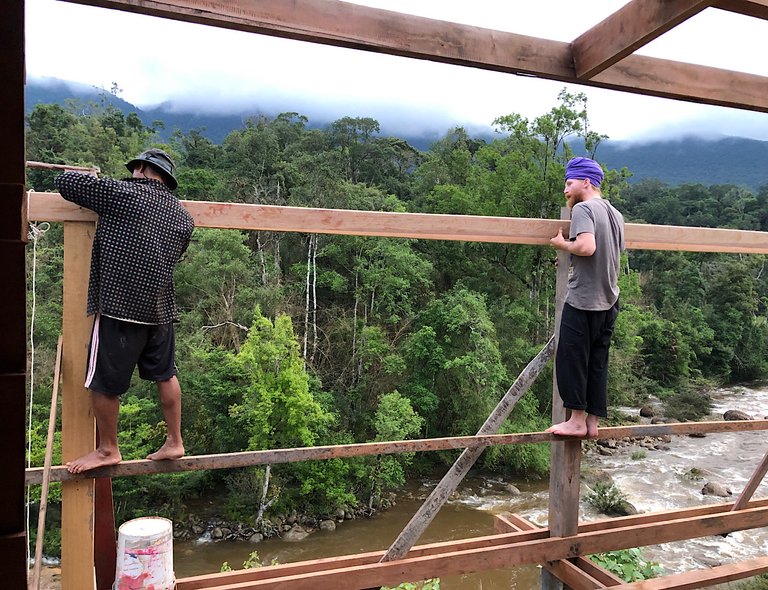 My daughter and I joked with my husband that the French helped build the house and we laughed. This villagers call my husband French and my husband and I used to tell them he was American, but they still call my husband French and they call me French wife. At first I don't agree with them but now I don't care what they are calling me because I can't to change their minds.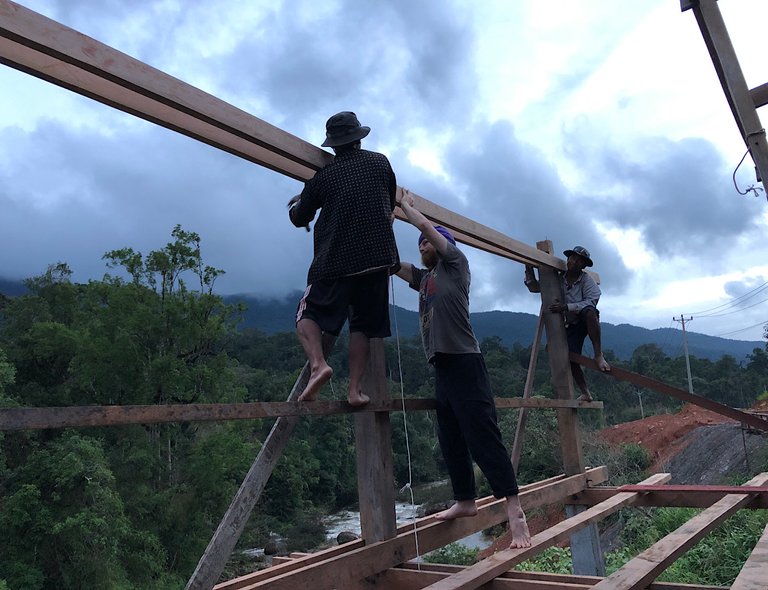 Yesterday it rained heavily in the morning but in the afternoon there was no rain, so they wanted to work until it was dark.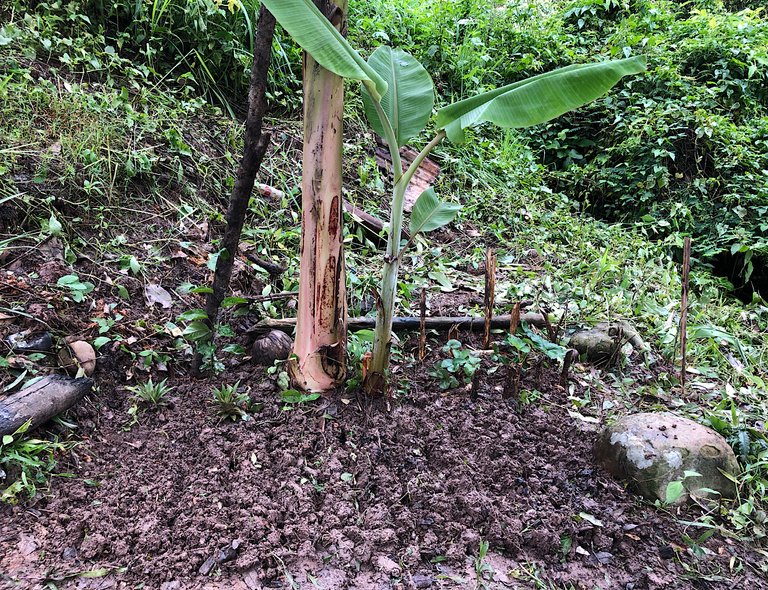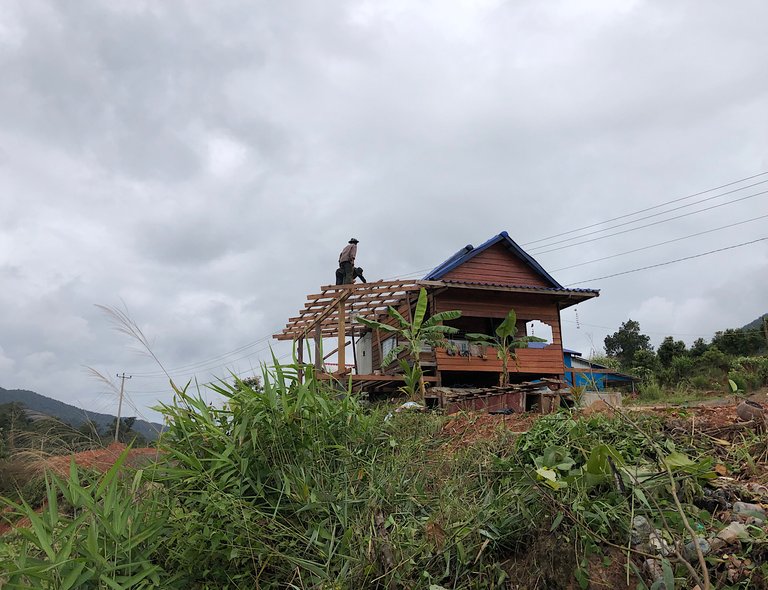 Today is the first day of the week without rain. We are easy to do different jobs. My brother and uncle continue to build houses, and I cuts grass along the riverbank. I have been doing it for almost a week, but it is still not finished because the grass are too thick and the stems are big and hard. They hurt my hands.
When I cut the grass, my husband picked up the rock and did whatever he wanted to do and he made Hive a lot.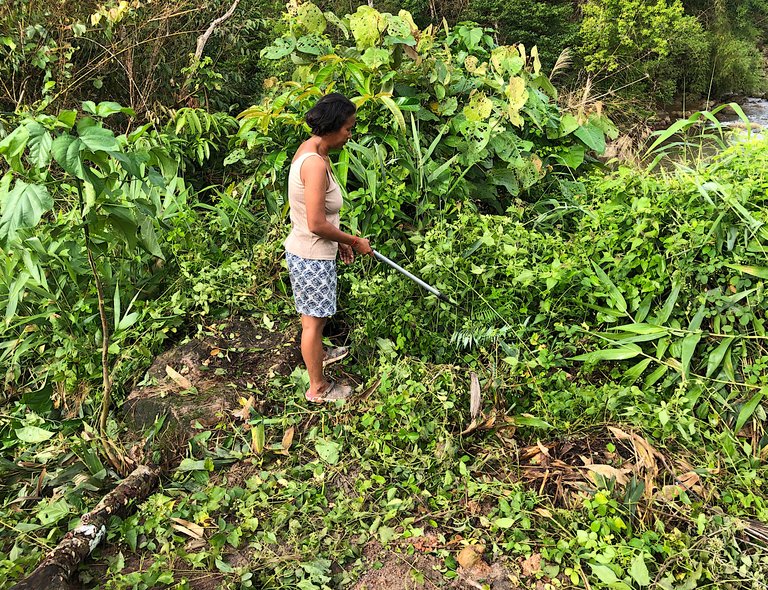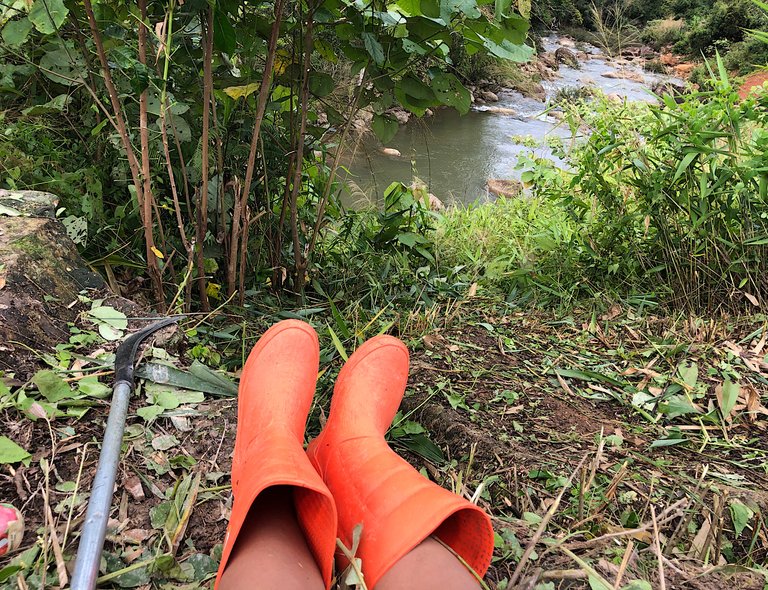 At first I cut the grass, I wore flip flops, but after I cut the grass a bit, I saw a lot of ants and other poisonous animals. That's why I wear boots.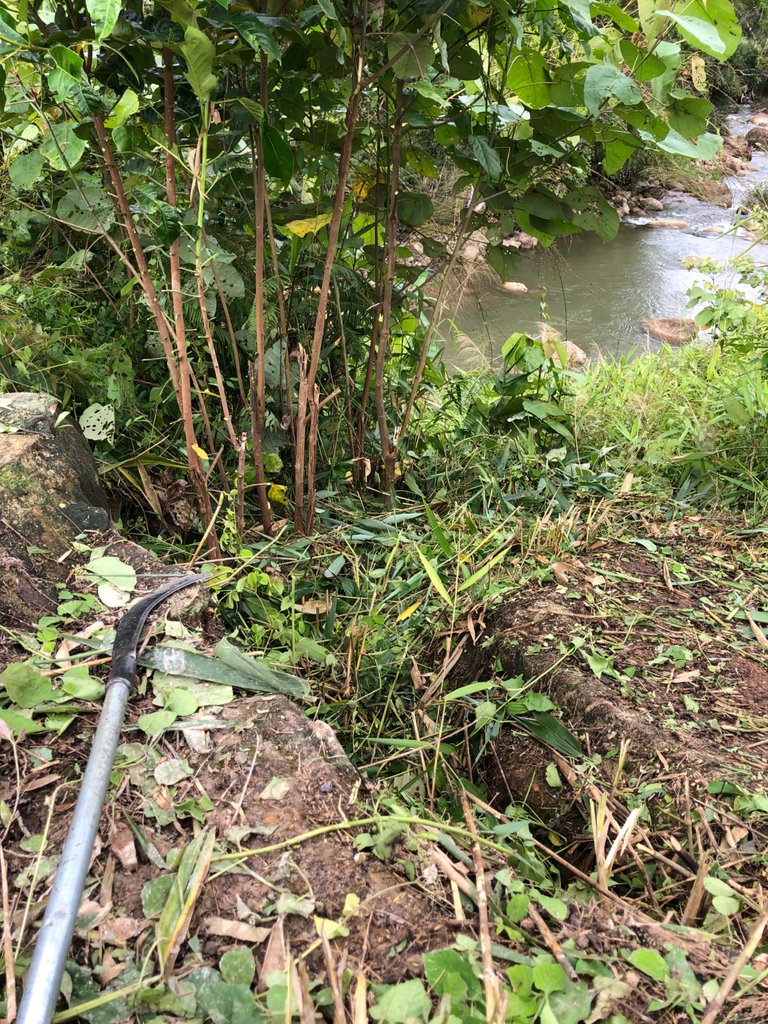 I hope you enjoyed it. Thank you so much for your visited and support my blog.

CLICK HERE TO JOIN HIVE AND START EARNING CRYPTO LIKE US
---
---