Our Woodcutter Surprised Me With Wildflowers 🌼 Watering My Garden & More 🌳🍌🥭🍍
Every day I water my plants in garden and other crops around our land it's dry season. While I watering to them my villager walked into my house and called me and told me he got a big yellow flower clump from a big tree in the wild. When I see it I am very excited because it's so pretty flowers. I asked him what kind of it and he said it's Lueng Chan its mean Yellow Moon in my language.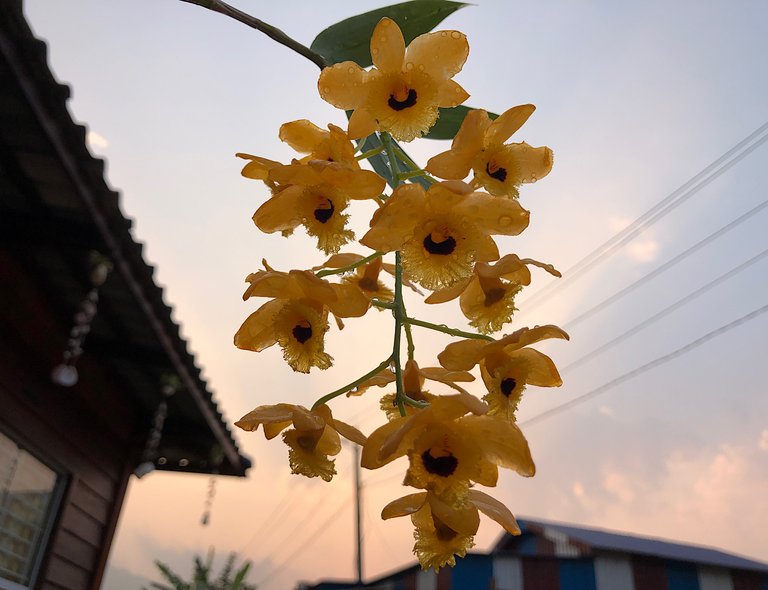 I asked him for take some of it for growing but he wants me to take it all and I asked him how much for all? He said it's $30. I said to him it's expensive and he said, he gives a man to climb a tree is $10, It is not expensive to break it into three or four flower pots. I do not have much money to buy, I just want a little to grow because I love yellow flowers.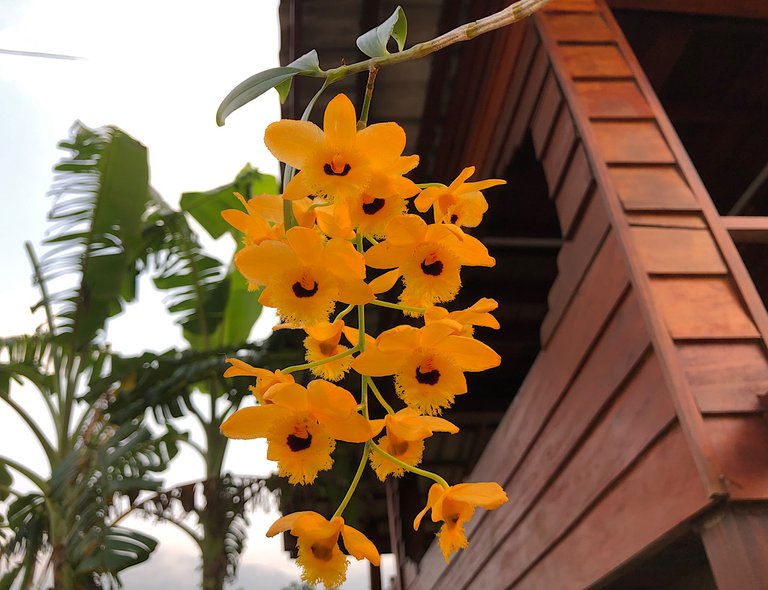 He gives me a few trees but just one has the flowers blooming and he took $5. Its smells really good and its color looks like the moon as its name.
I learned its name in Google Lens, its name is Dendrobium fimbriatum it's a species of orchids flowers.
I am very excited to grow it. After I grow it already and I took it to showed my husband and he said yes. He didn't like flowers, so he doesn't care about any kind of flowers.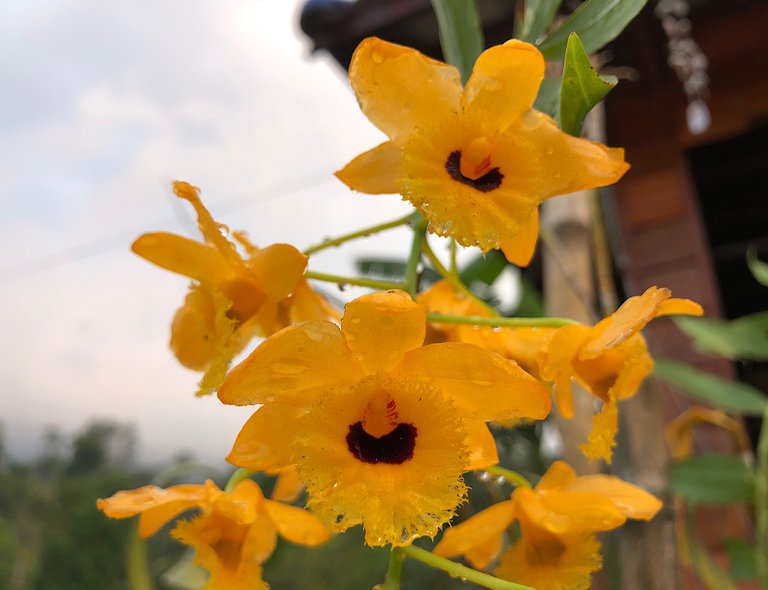 It's beautiful like other kinds of orchids but its flowers are not bloomed a long time like orchids.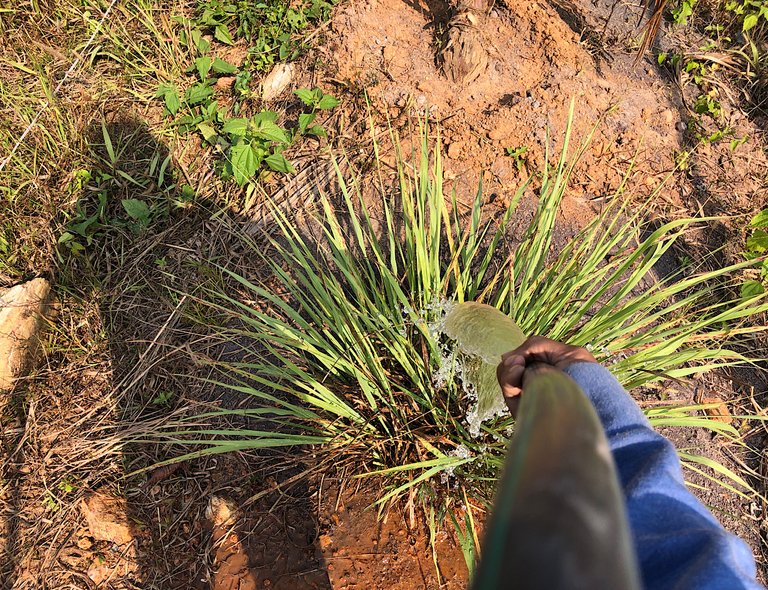 This morning I spent one hour for water lemongrass, Durian trees , mangoes trees, coconut trees and other crops.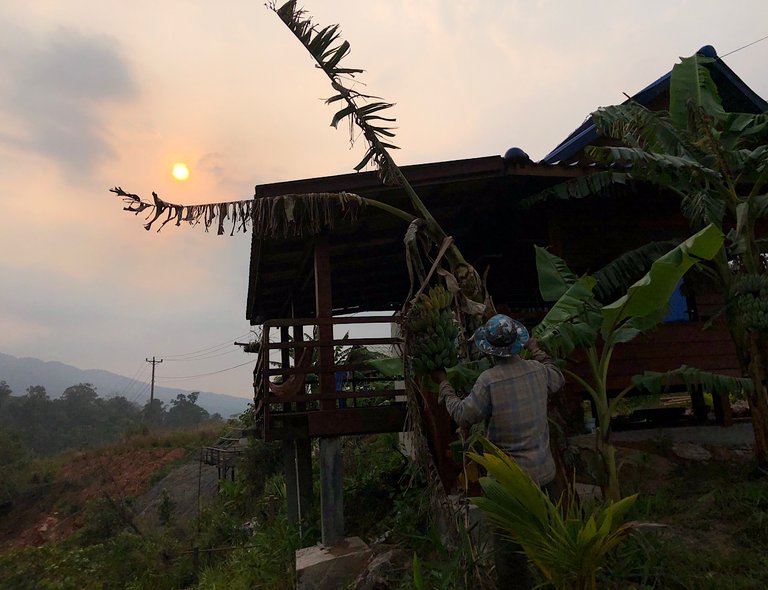 In the afternoon my brother cut a banana because it's ripe. It's natural banana so it's so sweet.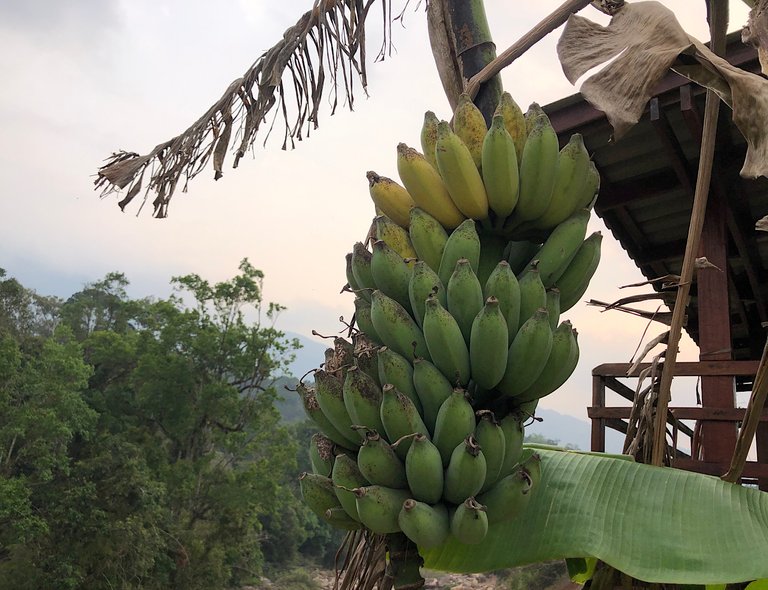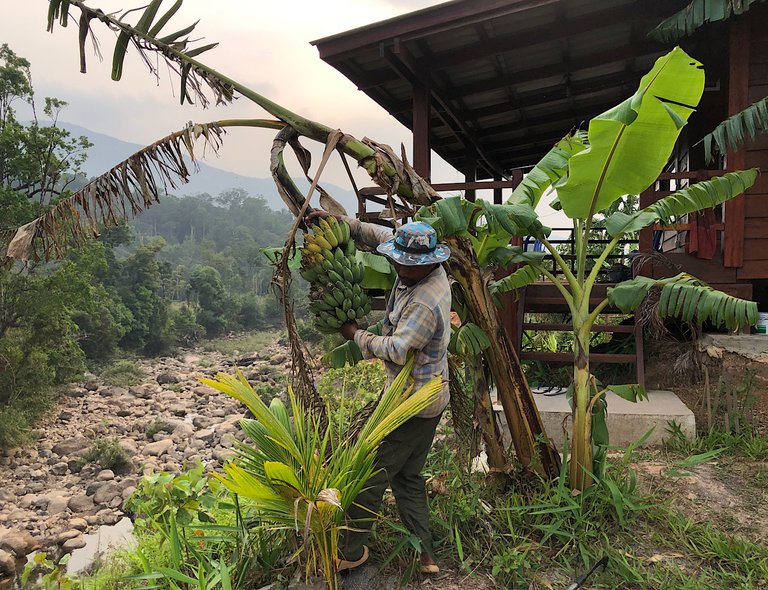 I hope you are all well everywhere you are. Good night

CLICK HERE TO JOIN HIVE AND START EARNING CRYPTO LIKE US
---
---