Pagoda Trip With Family For Pchum Ben 🛕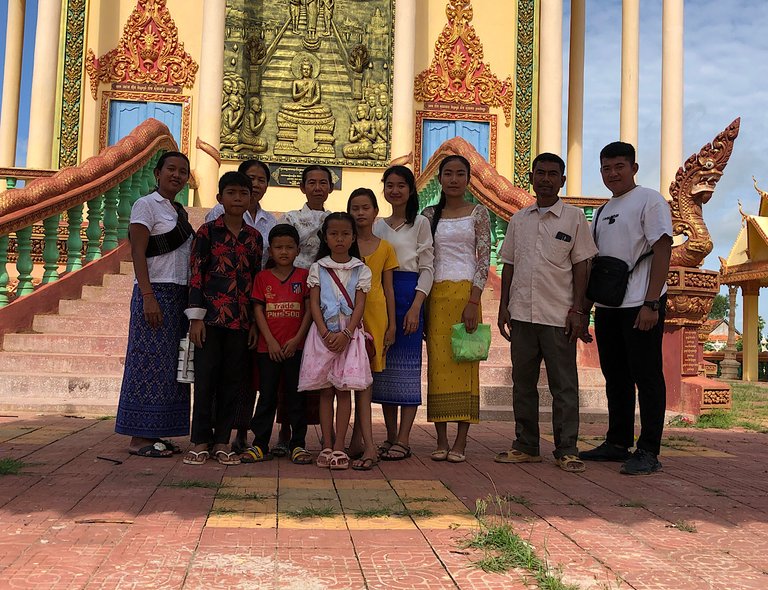 Greetings everyone 🙏🏻. I can't made the post and doing Hive three day because in the countryside internet is very slow and difficult to work. On Saturday, we went to the pagoda together at the pagoda where my mother's bones were laid. We took the foods, Ansam cake and some drinks to pagoda. Most people dress traditionally but also mix some styles.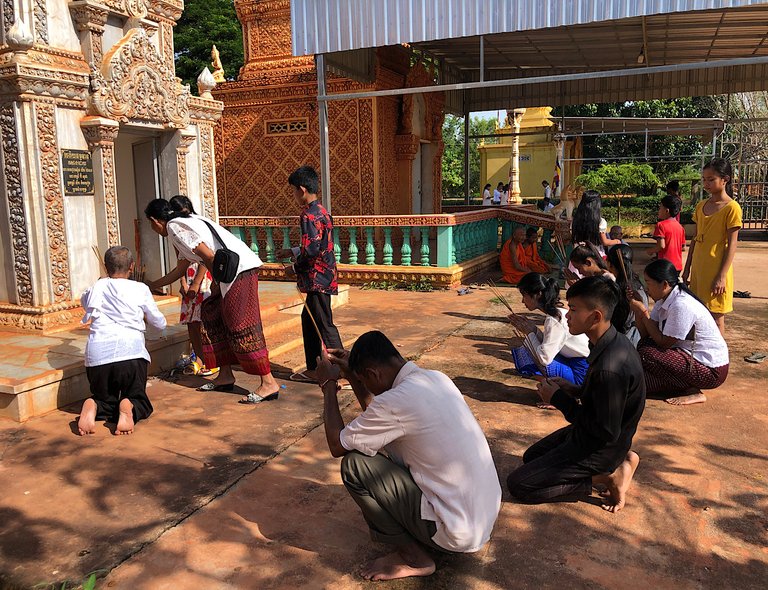 The day I went to the pagoda was the 14th day of Pchum Ben and the 15th day was the last day. My brother invited two monks to give birth to our mother. We light a fire and miss her.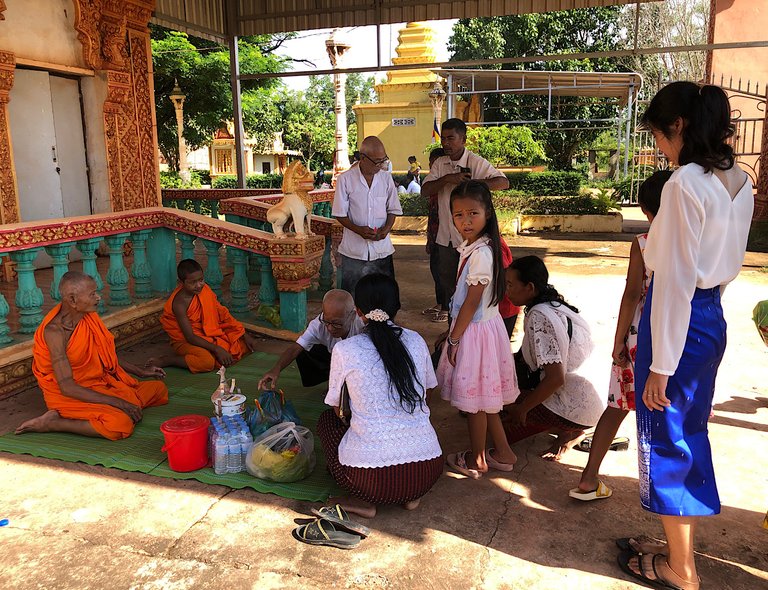 Then the priest prayed to our mother. This is a belief that we have been practicing since ancient times in the Buddhist way. We always do it during Pchum Ben.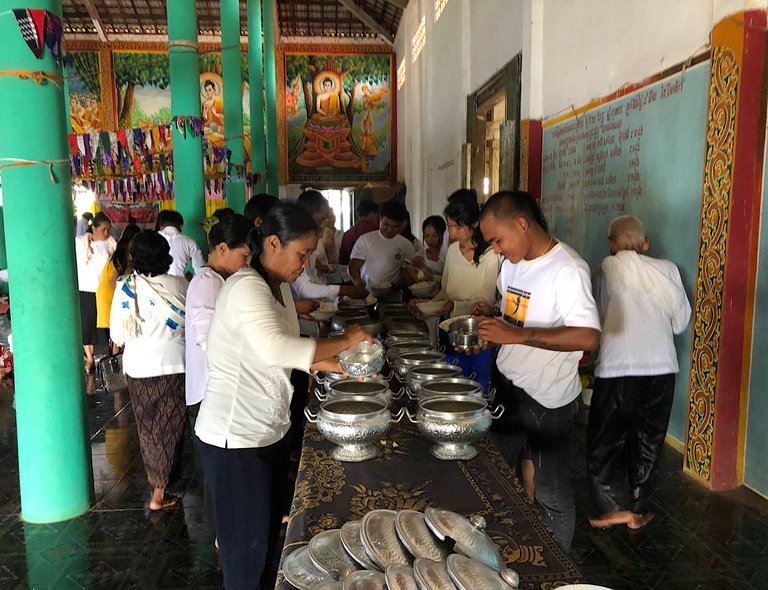 After that, we take food and cakes to prepare for the monks and the people who come to the pagoda for lunch.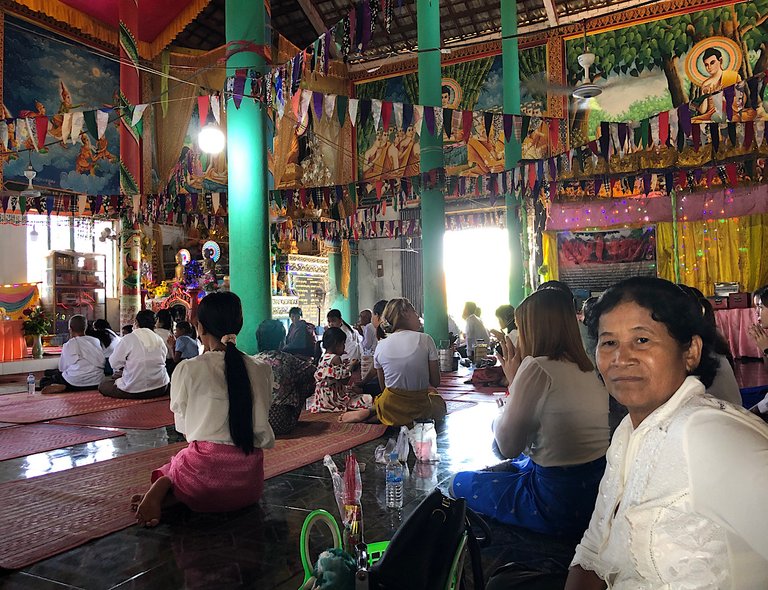 At the pagoda, I met many acquaintances that I had not seen for a long time. They ask me a lot about my husband and my life. They asked me to visit their house, but I did not have time to go.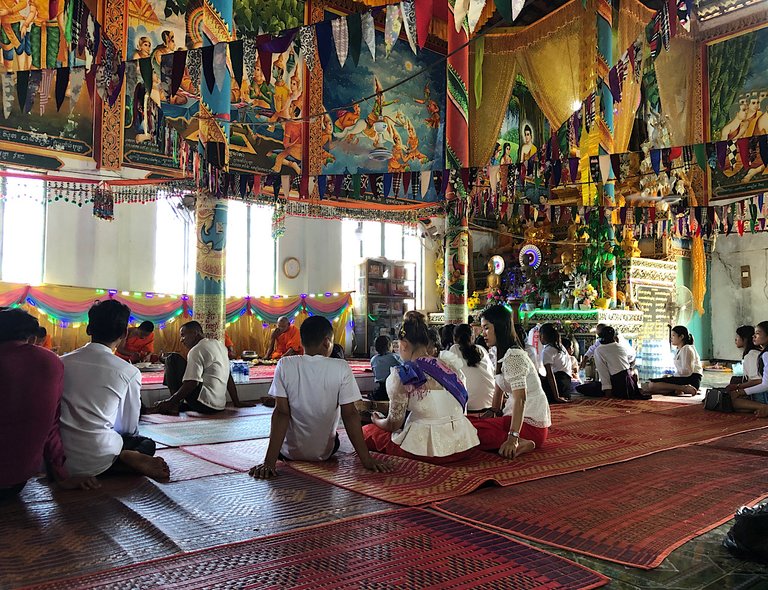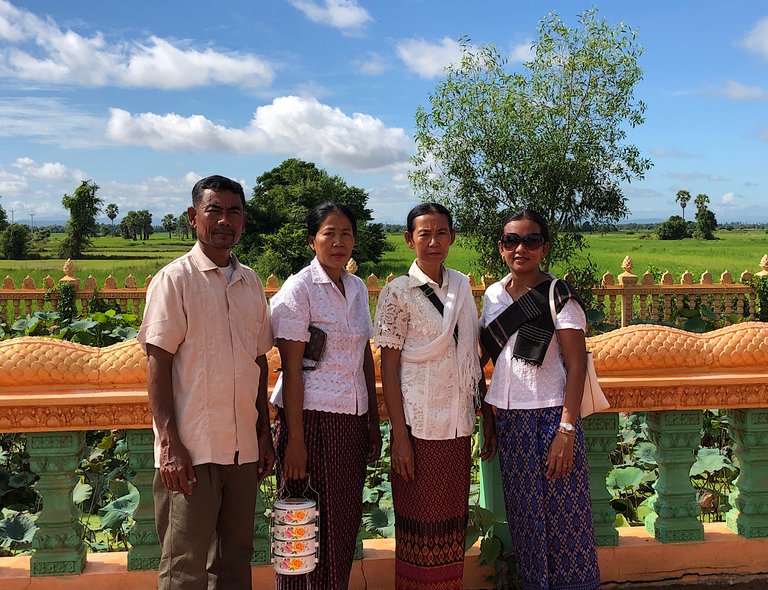 After we wanted to outside and take the some pictures together. This is my brother and his wife and my sister.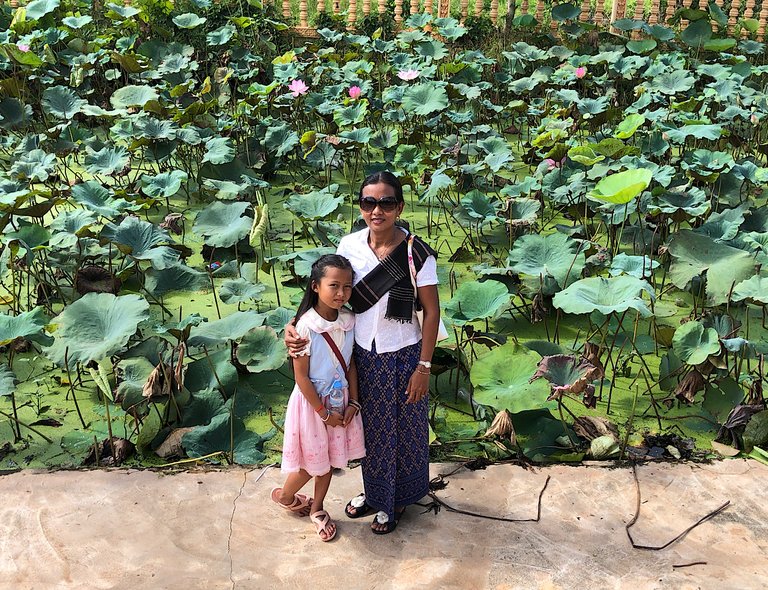 Here the weather is hot, unlike where we live, and the sun is bright. Which makes it hard for me to open my eyes. That's why I have to wear the sun glasses.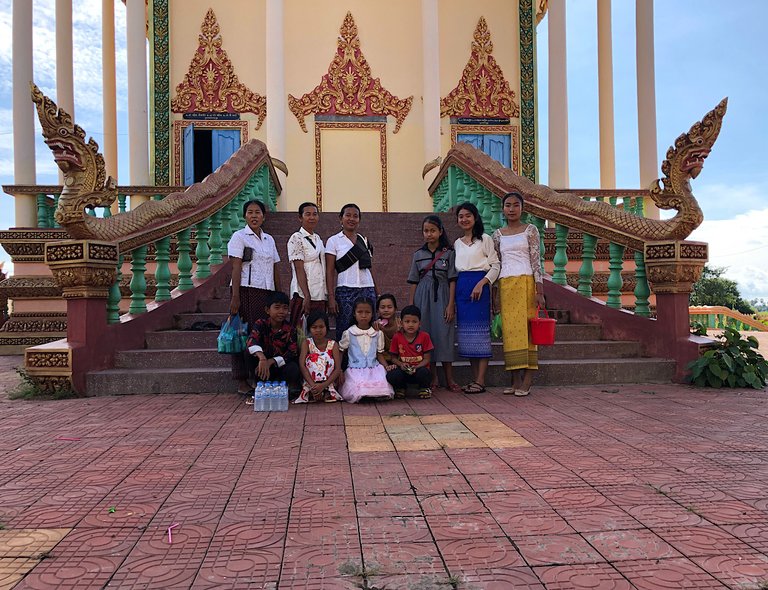 These are my nieces, my nephew, my sister and my sister in law. Have a great day everyone.

CLICK HERE TO JOIN HIVE AND START EARNING CRYPTO LIKE US
---
---