Pickle Bamboo Shoots 🌶 Vegan Recipe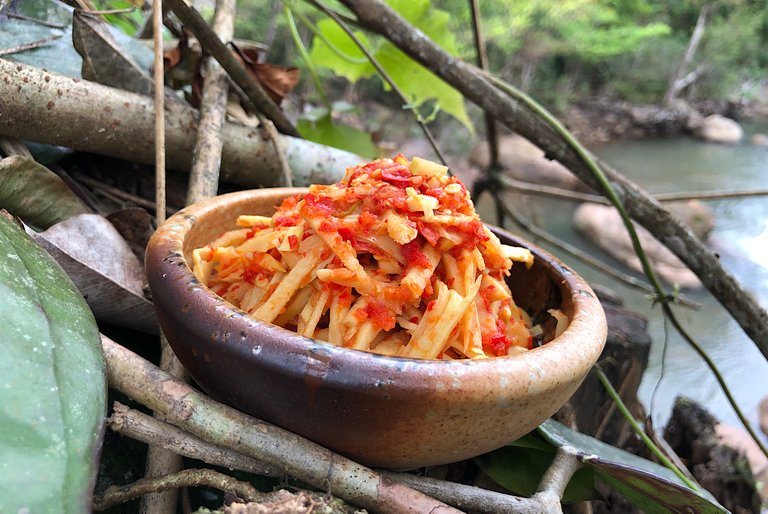 This weekend my neighbors gave me some bamboo shoots from her farm. I wanted to make pickle bamboo shoots and share the recipe with you all. I love all the kind of pickle but I like eat pickle bamboo shoots the most. We have a few different recipes for making pickle bamboo shoots. But this recipe for eat with fry meat or grilled meat or fish also.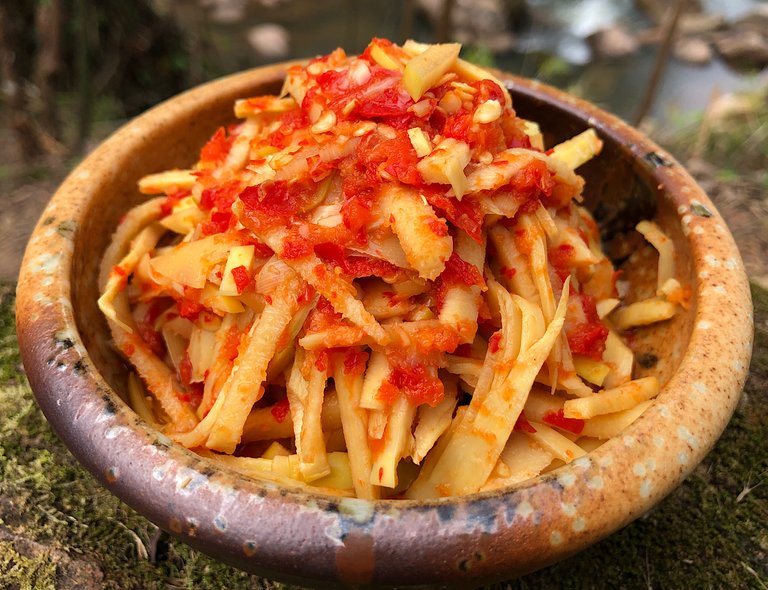 It's easy to make eat and delicious. I hope you like it.

Ingredients For Make Pickle
9 small bamboo shoots
4 big chili
8 cloves garlic
1/4 cup of vinegar
salt taste
2 tbsps palm sugar
1 cup of water
Peel bamboo shoots and take only young bamboo shoots. Cut them small and boiled them 15 to 20 minutes and take them from the hot water and put in the cool water. Then remove them from the water.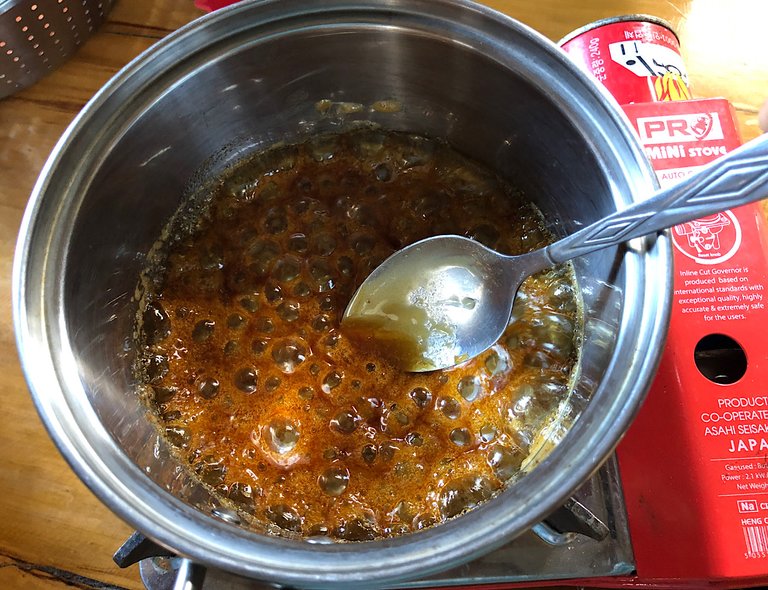 Grind chili with garlic.
Heat palm sugar and stir fry it until it is brown.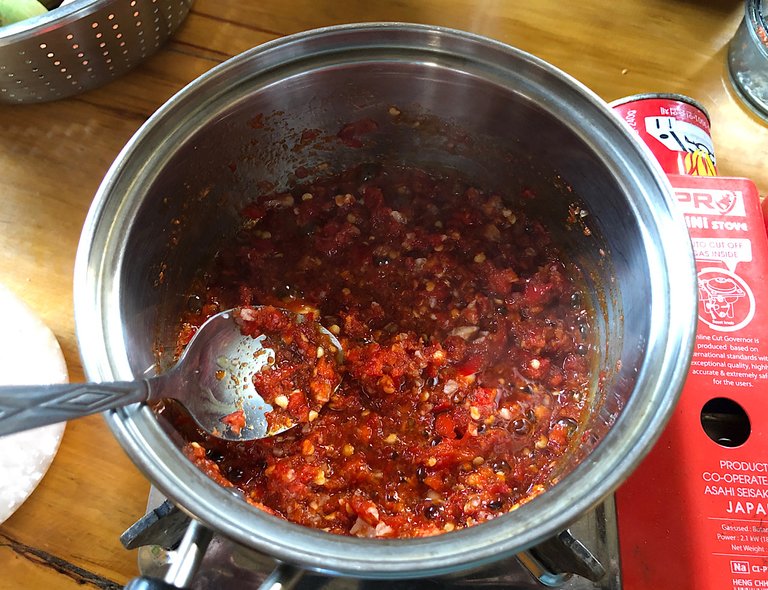 Put chili and garlic stir fry until it smells good. Then add salt, vinegar, and stir it's little bit and pour water.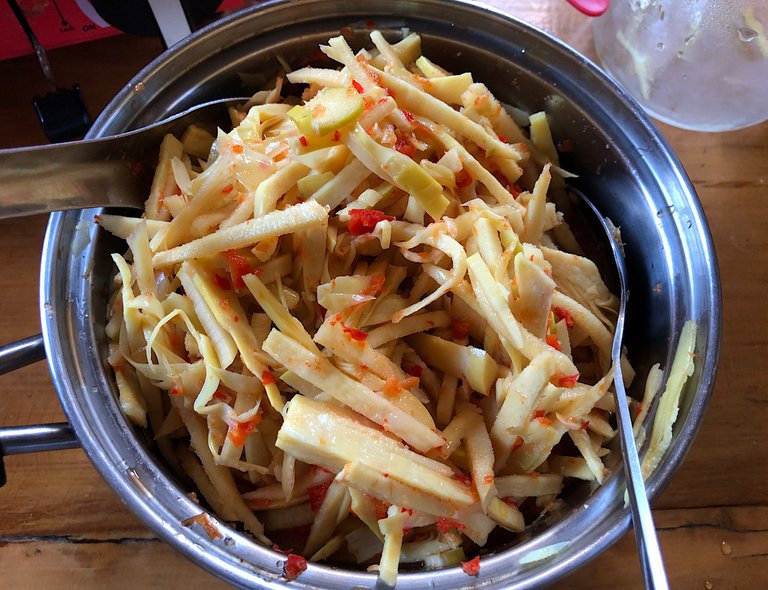 After boiling water, taste it and we can add more ingredients by our taste and turn off the stove. Then add bamboo in the pot and mixed it up.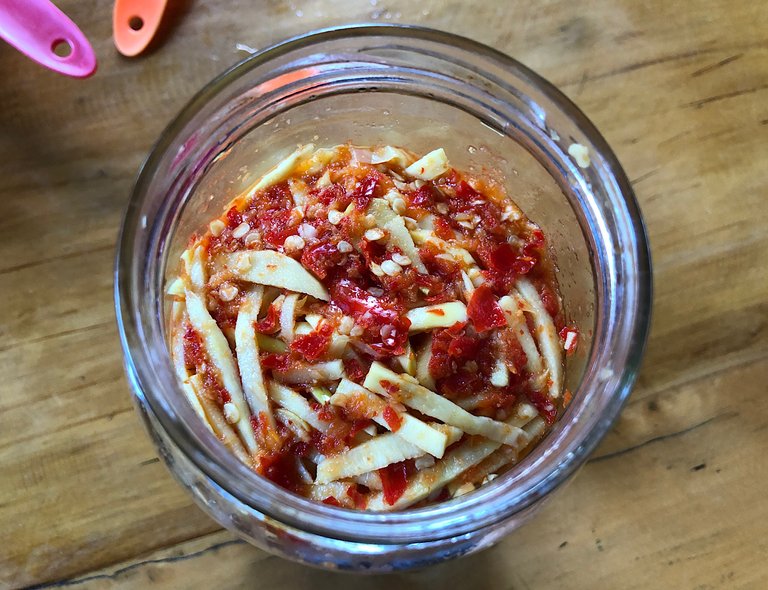 Put it in a jar and keep it one or two days for the good taste.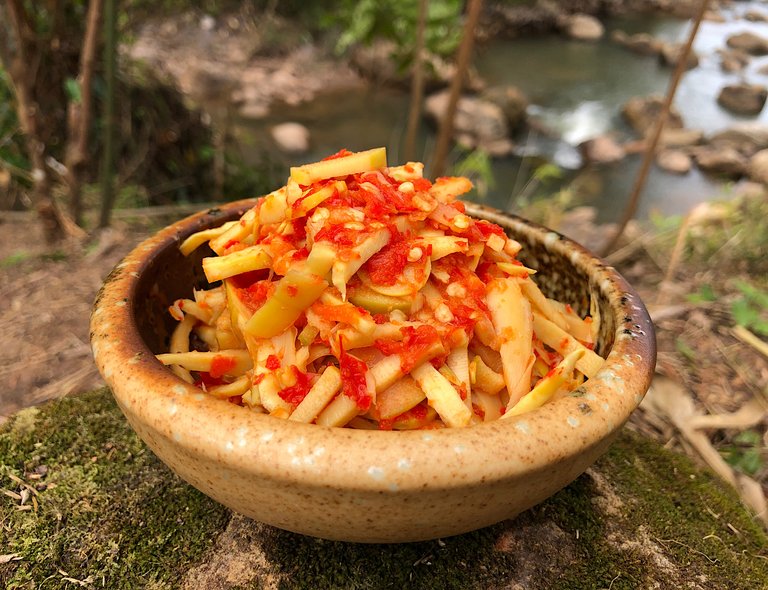 After two days already I eat with fry tofu and rice. You eat it with anything you want.

CLICK HERE TO JOIN HIVE AND START EARNING CRYPTO LIKE US
---
---