Red Helen Butterfly 🦋 Two Different Caterpillars 🐛🕸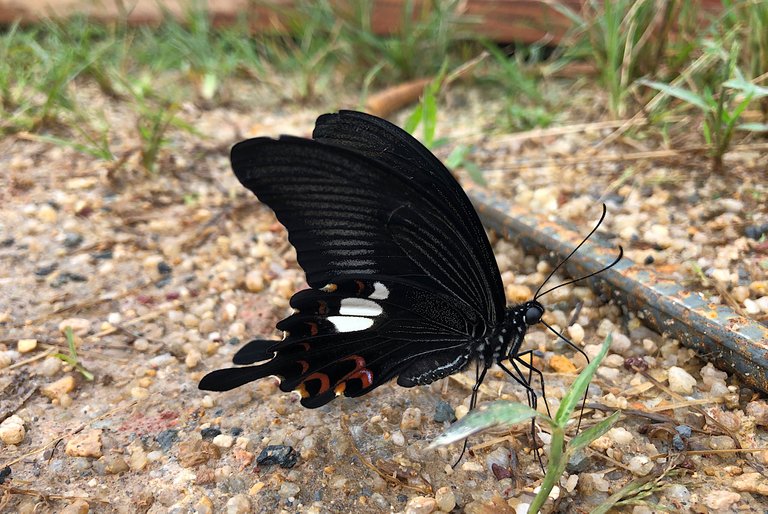 Hello everyone, how are you doing today? Today I was busy cutting weeds and growing a few different vegetables for eat. While I cutting weeds I saw a big butterfly stopping near me. Then I took my phone camera got pictures of it. I can got very close to it and it not fly away from over there.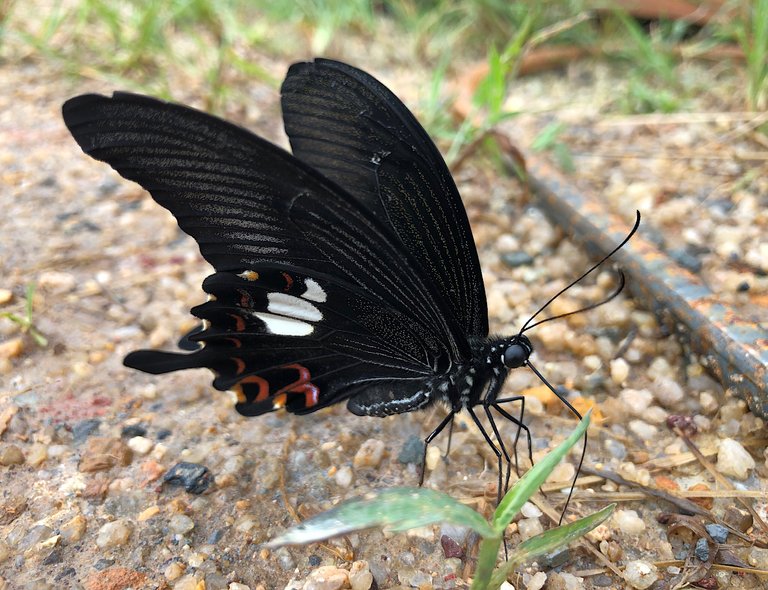 When I was taking a picture of it, my neighbor came to see me taking a picture of this butterfly, and she said why it does not fly out normally, it will be surprised when people approach it. I replied to her that maybe it liked this place or taste something. She looked puzzled and still stood looking at me taking pictures of this butterfly.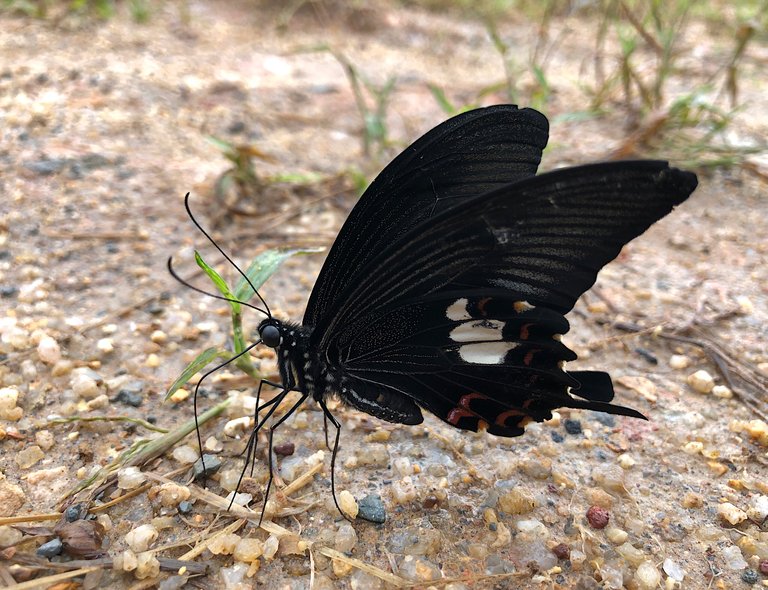 She saw me take a lot of pictures and the butterfly was still in one place, she also said that I think its legs stopped in the ground and it can not fly. I replied to her that in my experience it was not stuck and I touched it to make it fly away. To let her know that it is not stuck.
I learned its named is Red Helen Butterfly.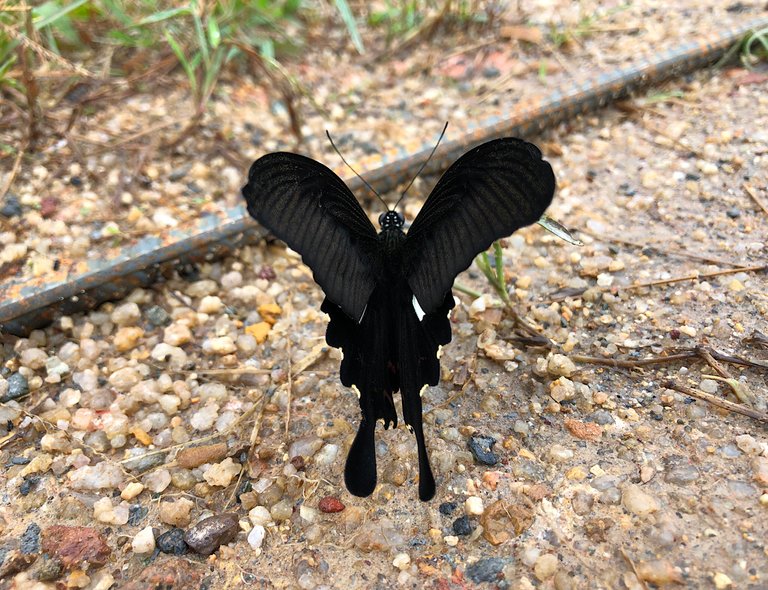 All images are original. I did not zoom or edit it.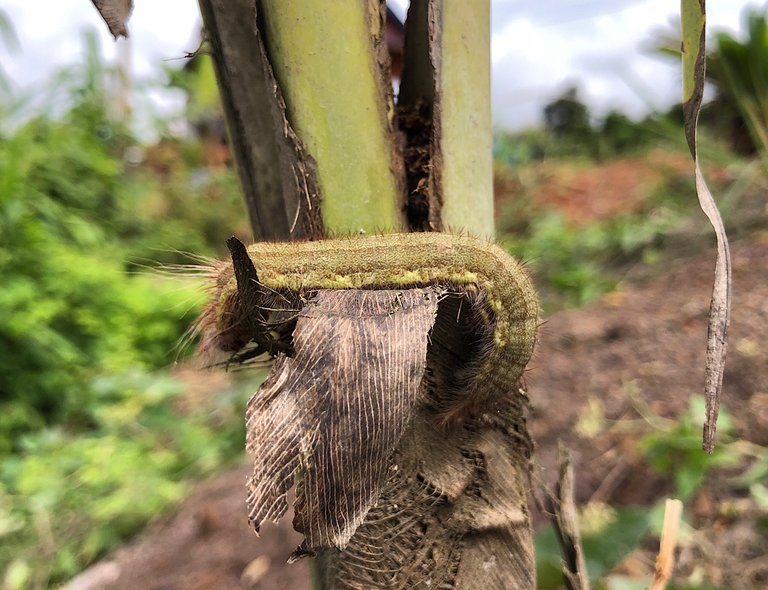 While I cutting grass around coconut tree and I saw a big caterpillar in coconut tree.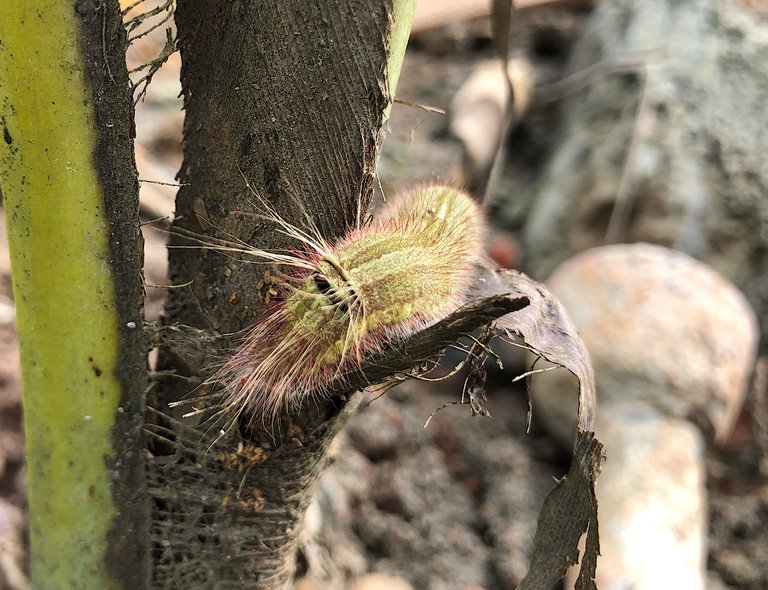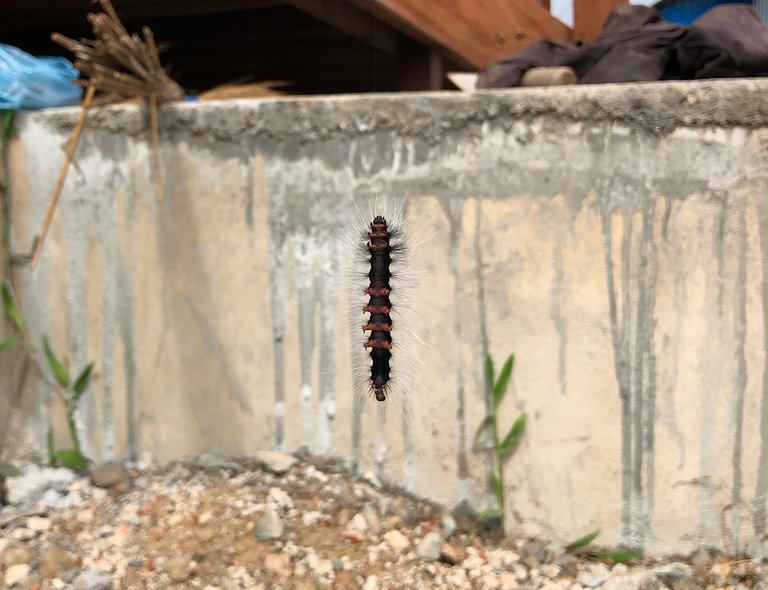 When I was working my little girl called me that "mom has a caterpillar can to fly" and I said, caterpillar can fly? Then I went to look at it and it's in the spider's web lol. Thank you for your support me. Stay healthy everyone.

CLICK HERE TO JOIN HIVE AND START EARNING CRYPTO LIKE US
---
---