Rural Life & Harvest This Winter In Cambodia 🌾🌞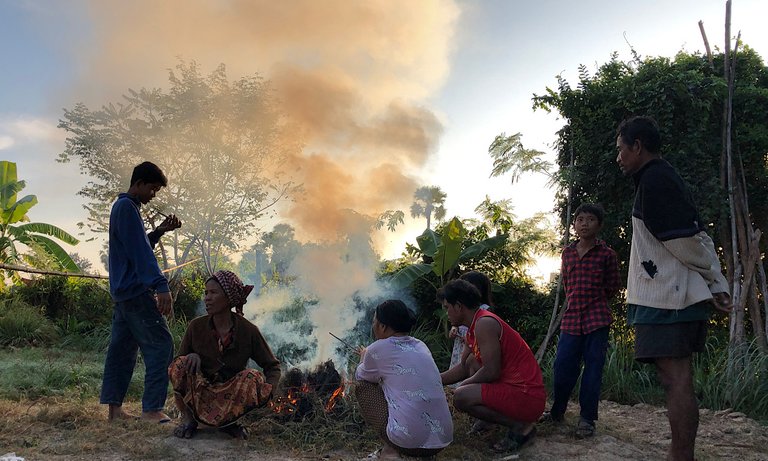 Greetings everyone from Pursat province. I left my sister's house two days ago to visit my brother's house in the countryside of Pursat province. This is the harvest season and it is also winter.
In morning the some people make fire to warm the body. At night the house has old people make fire for good sleeping. That's just like my childhood. I have not done like that a long time already.
Sunrise view and rice storage house. This morning it's cooler than yesterday.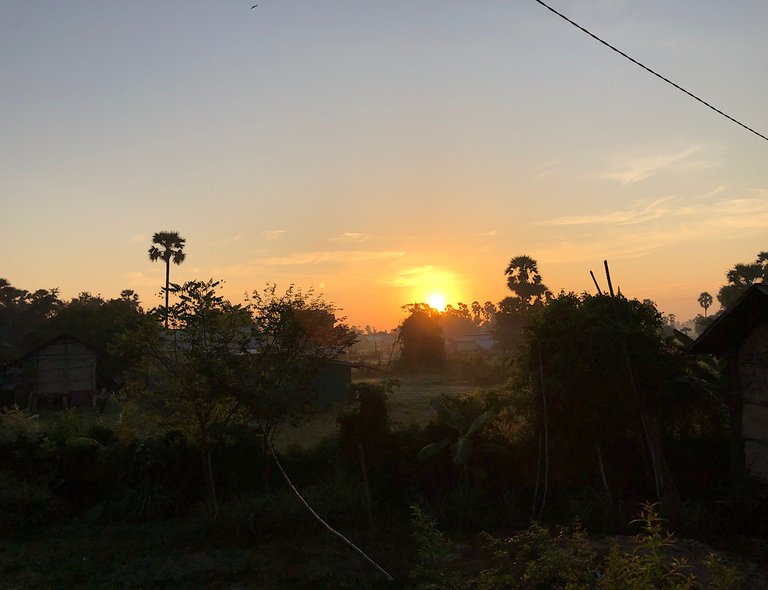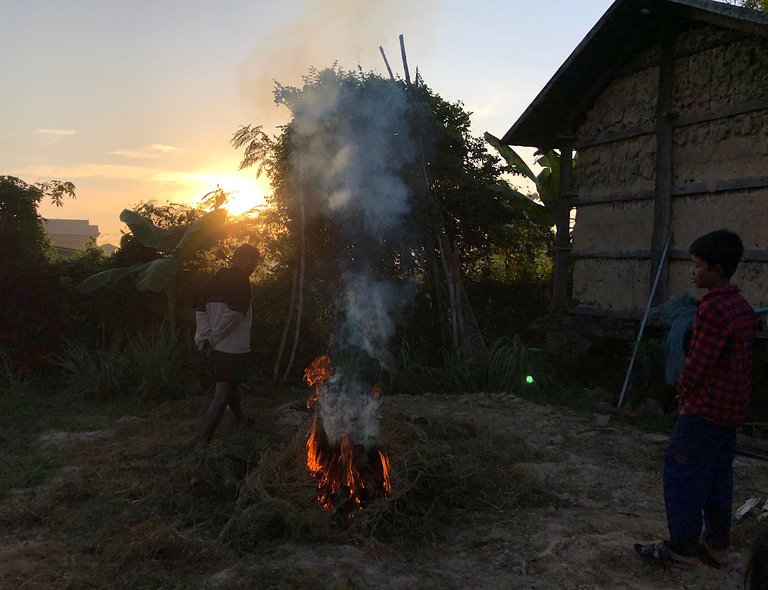 This is my brother and his son.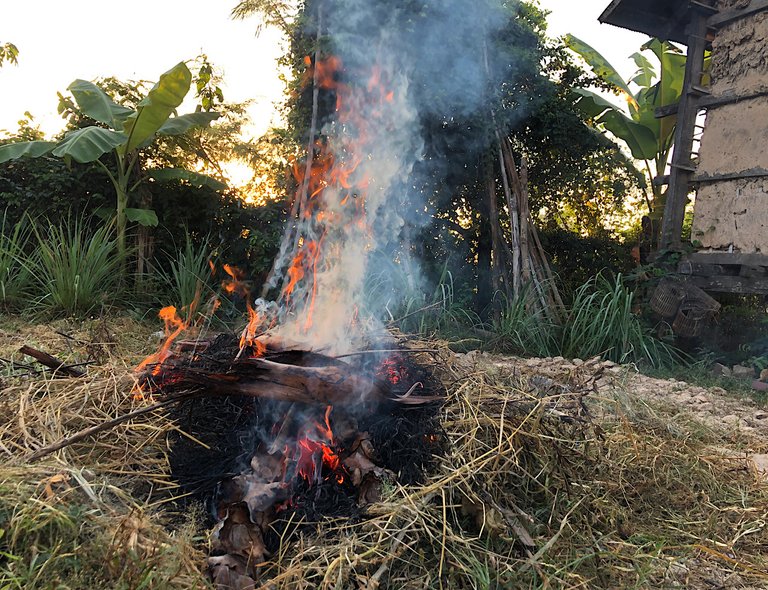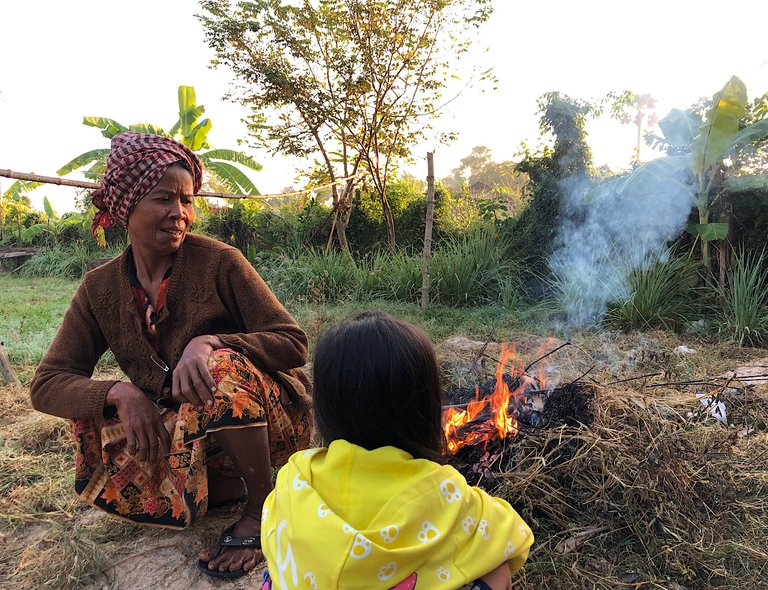 This is my mother's distant cousin, and she is @phuong.sitha's mother. She came to grill and to warm up and be friendly with us.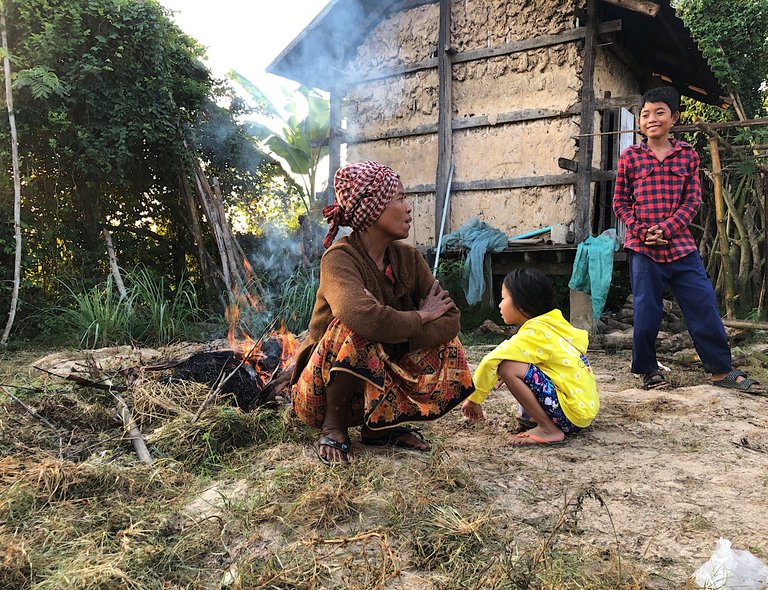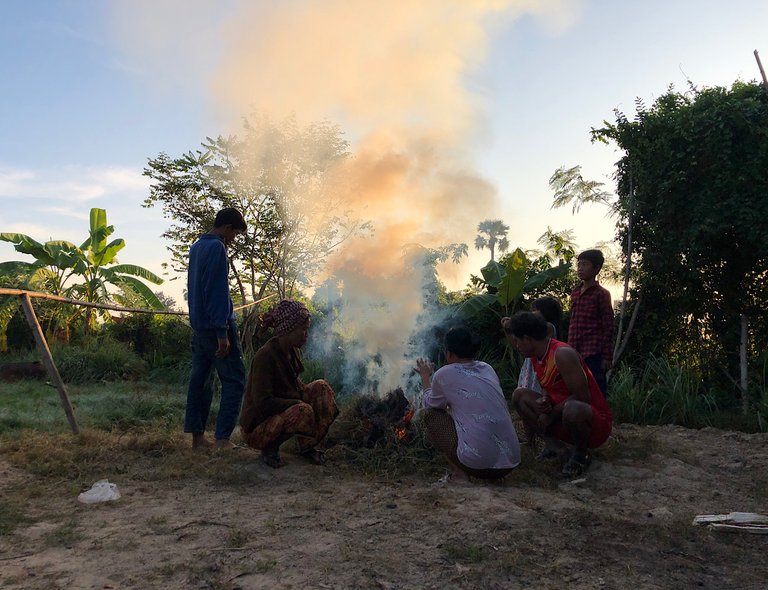 We are talking so much about our life and about fun story. Then we laugh together. I have not been happy like that a long time with my mother's family.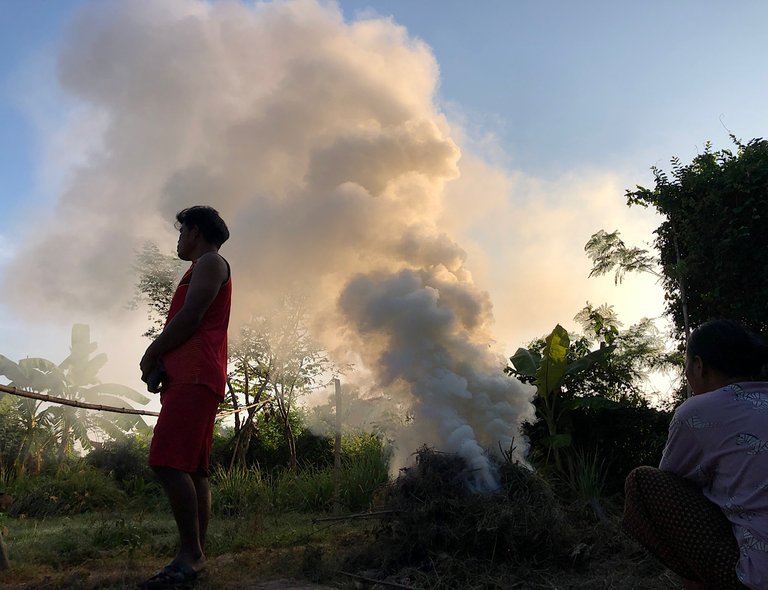 My brother cut firewood for cooking. This is countryside, the people still use firewood for cooking.
My brother called the mill workers to transport the rice to the mill, and my brother and his son helped lift the rice onto the motorbike.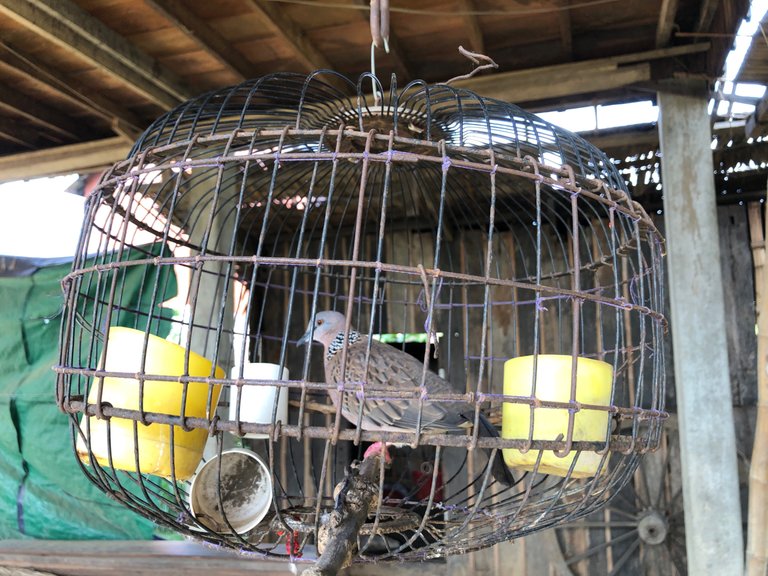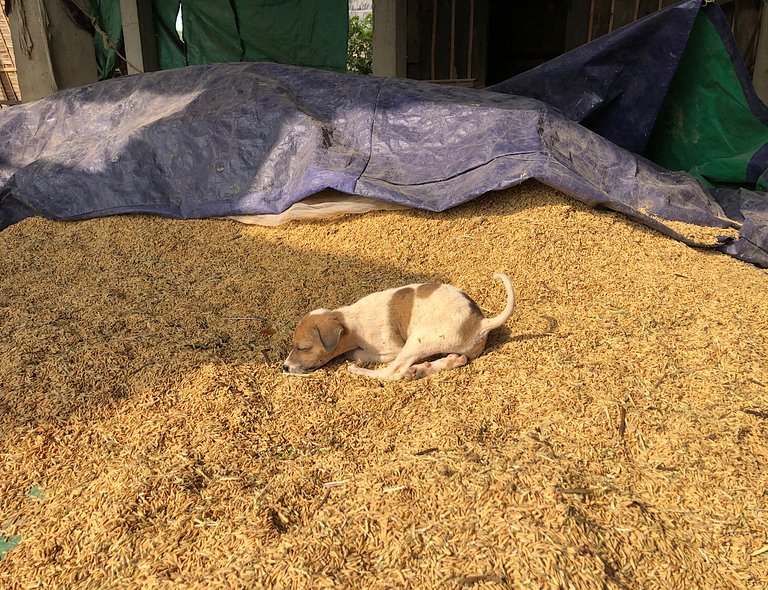 The dog slept on the rice because it's warm.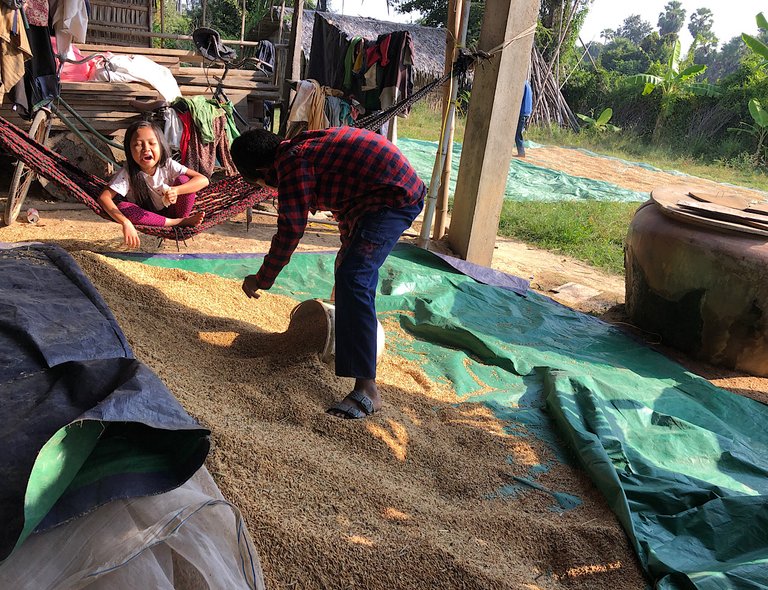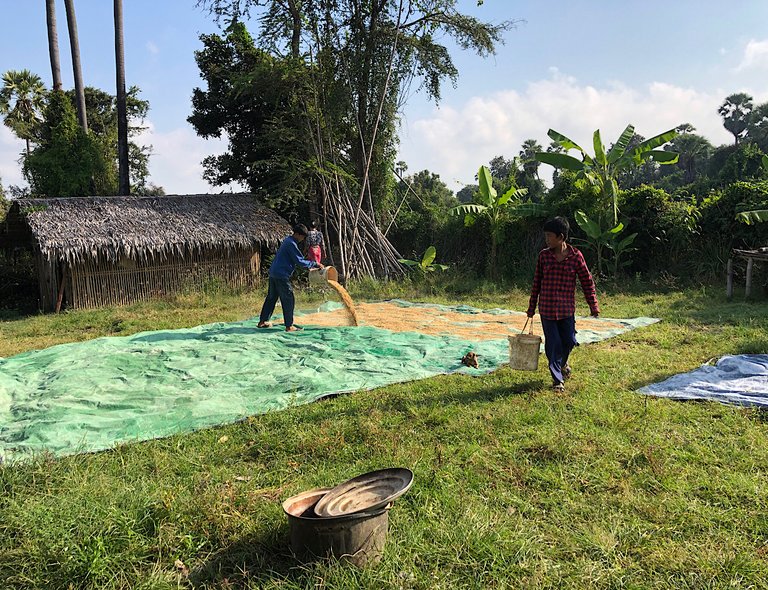 When the sun is shining, my two nephew dries the rice under the sun.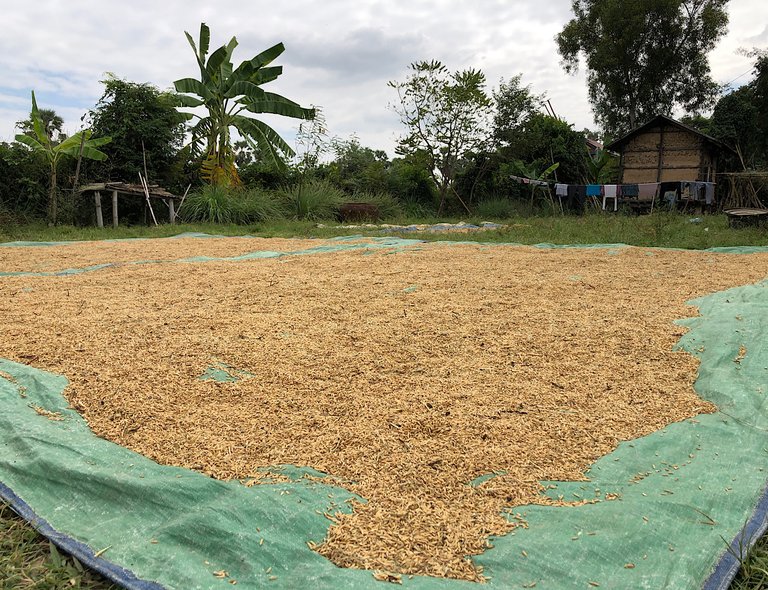 If have a good sun, they dries two days and take it in the rice house.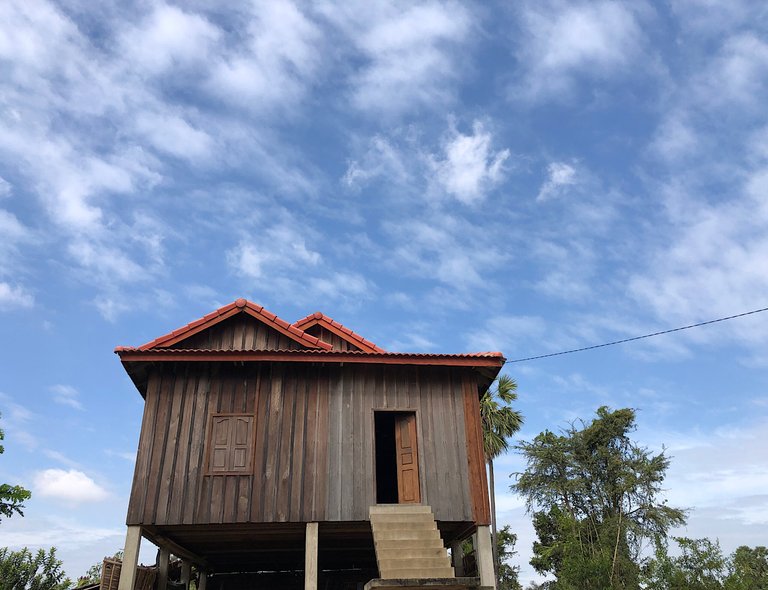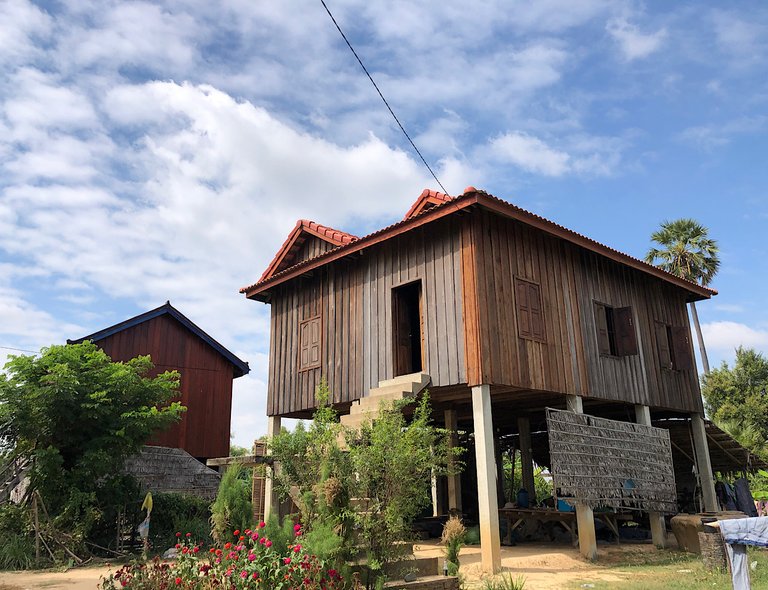 This is my brother's house. He has two daughters and three sons. Here, almost all the people build high houses because there are always floods every year.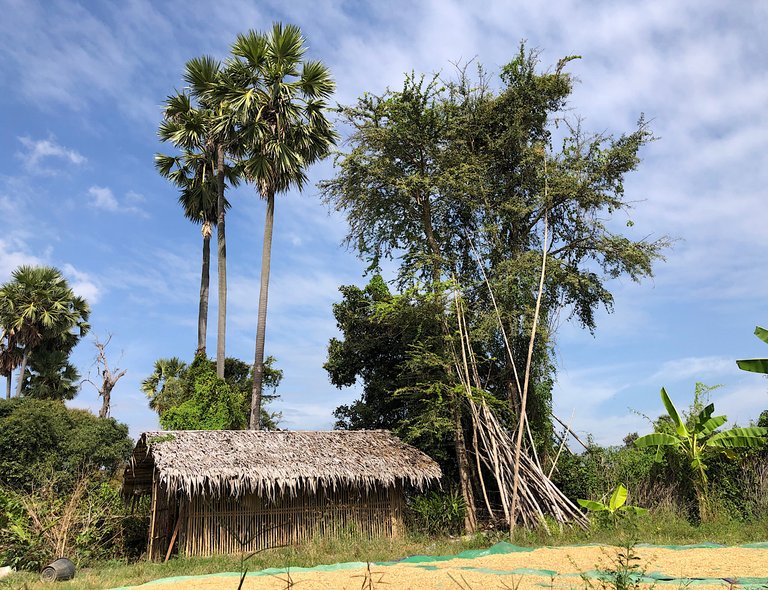 This is a chicken house. My brother made it by himself. I hope you are all well everywhere you are. Stay healthy everyone.

CLICK HERE TO JOIN HIVE AND START EARNING CRYPTO LIKE US
---
---