Stir Fried Cardamom Shoots 🎍Vegan & Ital Recipe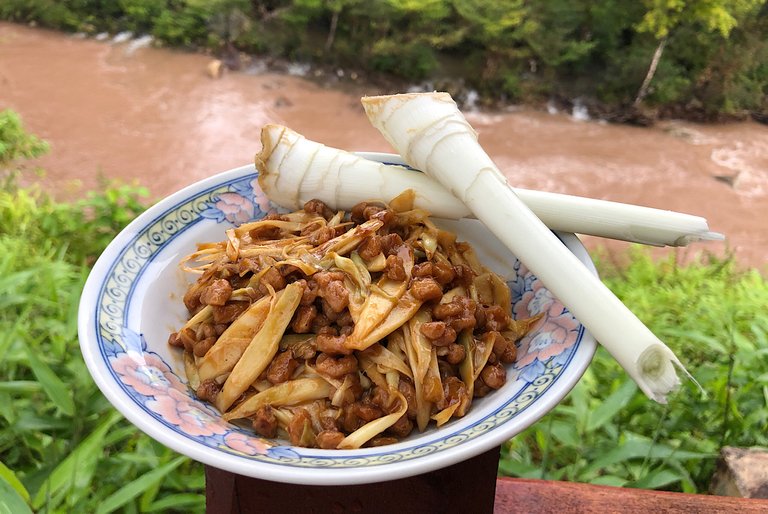 I made a special Cambodian recipe is fried cardamom shoots with soy chunks. Normally, the people in my country made it with meat. This cardamom is a special plant. It grows only in the Cardamom Mountains (Kravanh ភ្នំក្រវាញ) in Pursat province and the mountains where I live have it also.
But now some people also grow it in the village because they are believed it's the medicine and good for healthy. This cardamom, we can make it like soup, sour soup and other things. It's expensive because different to find it. The people have to climb mountains to get cardamom trees. 1 kilo 25,000 R is equal to 6 dollars 25 cents. But I got it free from my neighbor.

👩‍🍳 Fried Cardamom Shoots (Ital) Recipe 🔪
វិធីធ្វើឆាដើមក្រវាញ

Ingredients
10 of cardamom shoots
1/2 cup of soy chunks
3 cloves garlic
salt taste
palm sugar taste
2 tbsp soy sauce
1 tbsp vegetarian oyster sauce
1 tbsp nutritional yeast
1 tsp tom yum paste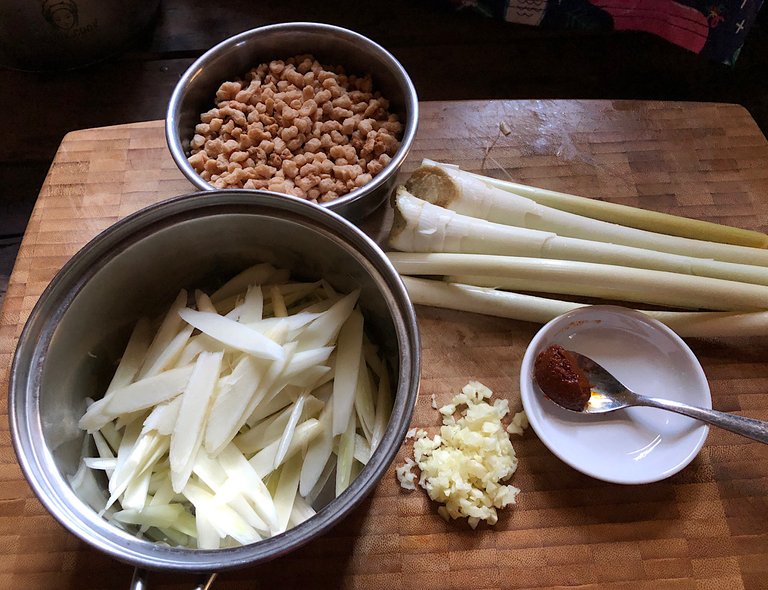 Soak soy chunks in the water until soft and remove it from the water and squeeze it. Chops garlic and cut cardamom like thin.
Step 1

Heat oil fry garlic until brown and add soy chunks stir fried it. Then add tom yum paste, salt, sugar, nutritional yeast, oysters sauce and soy sauce stir fried together very well.

Step 2

After add cardamom shoots and stir fried a few minutes and taste it.

Step 3

It is ready now. If you have green onion you can add it.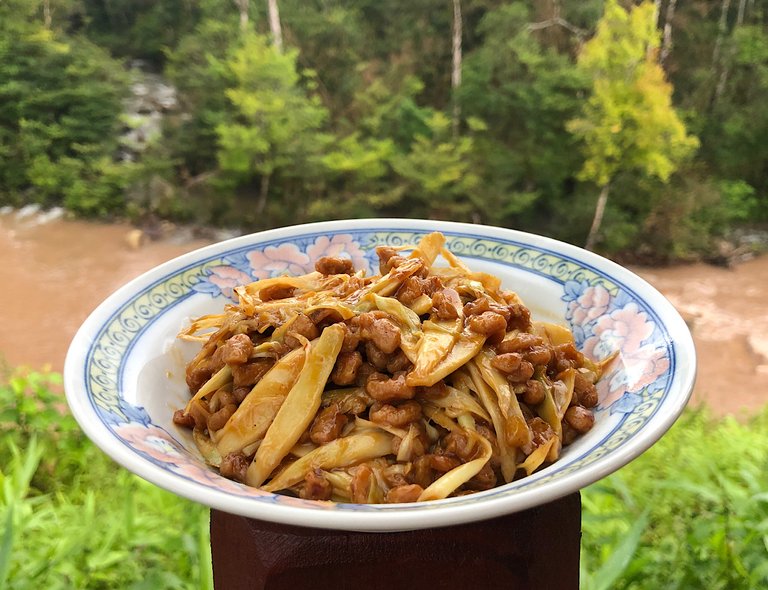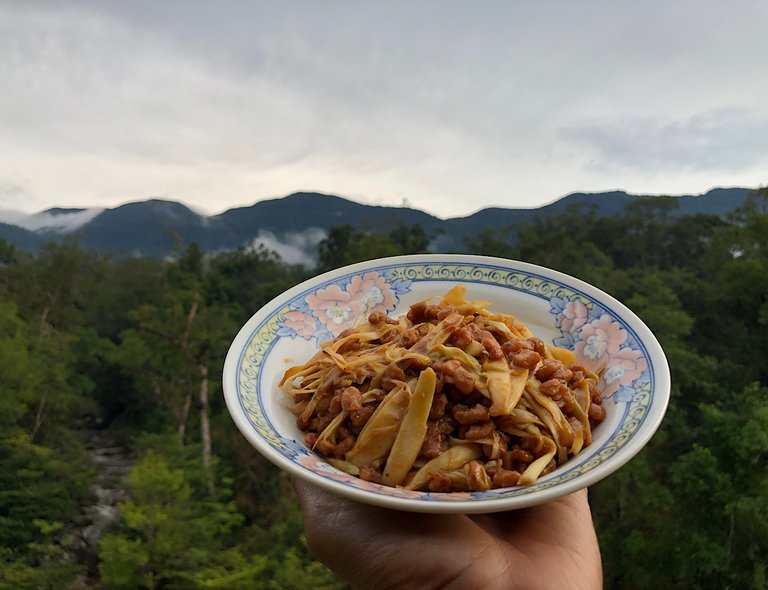 This dish I made for our dinner. This is my first time to see cardamom and eat it. Its taste a little bit strong and strange but delicious. Good night everybody 😘.

CLICK HERE TO JOIN HIVE AND START EARNING CRYPTO LIKE US
---
---