What's We Are Doing For The Day 🔥🌕👨‍👩‍👧‍👧 And More 🪴🐟🐢
Greetings everyone from Cambodia. I wanted to tell you about my family doing for a normal day. In the morning I made the breakfast for my two daughters before go to school. Then I cleaned the house. I went to the river, pumped water into all the tanks and watered the flowers, plants and my crop in the garden and in our cabin. Next I put our clothes in the washing machine and I went to wash dishes.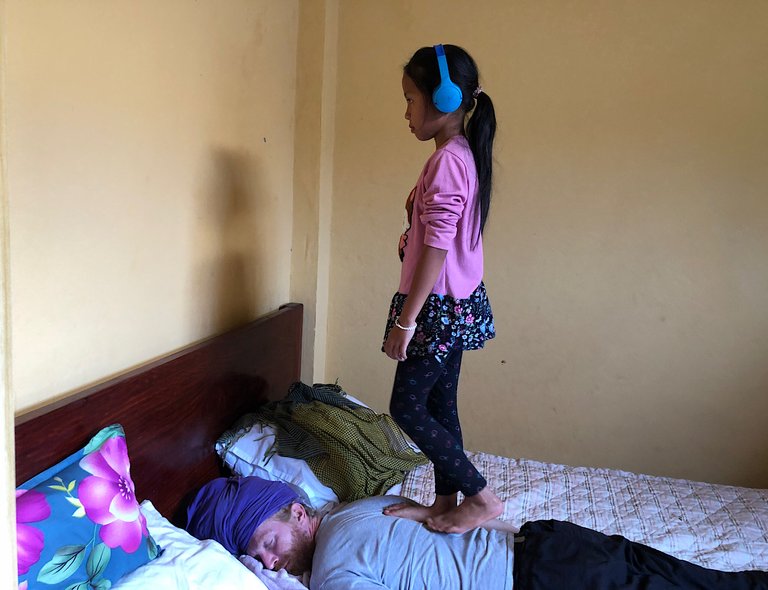 After my two daughters come back from school, we got the lunch together. After one hour my husband wanted to got some massage. I massage him first and then my little girl wanted to walk on his back. Everyday my two daughters love listening to podcasts so much, when they doing something.
After I gave a massage to him and I went to my neighbor's house to buy something for drinks. I see my neighbor make fish and turtle for food. These fish, they fished them from our river.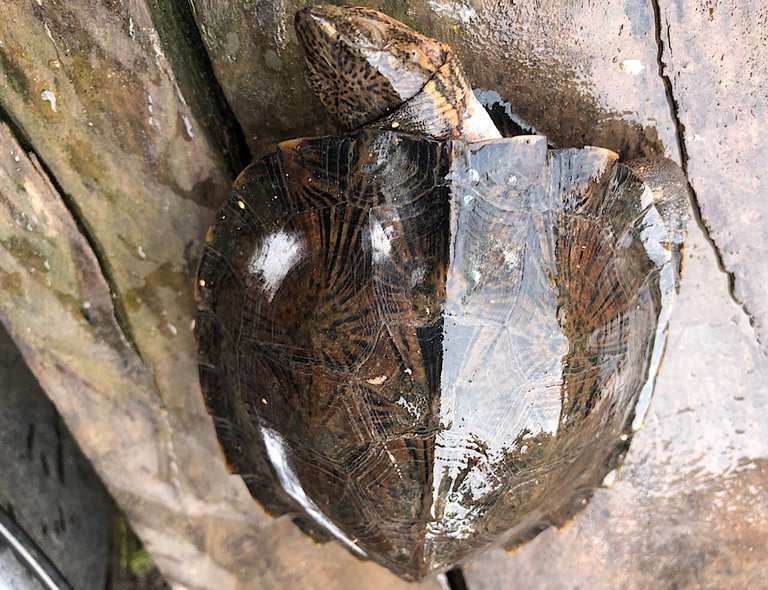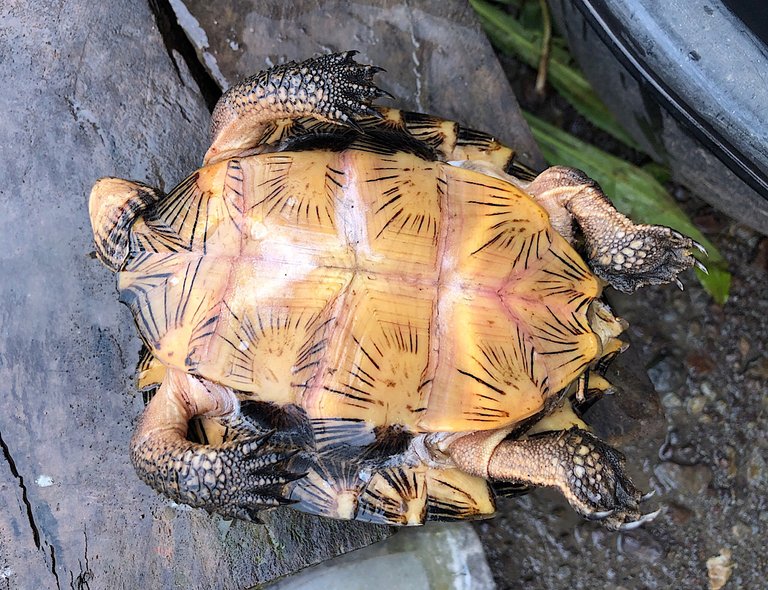 This turtle is dead already and they catch it from jungle in the water. I do not take any photo, when him making turtle because I feel uncomfortable when I see it.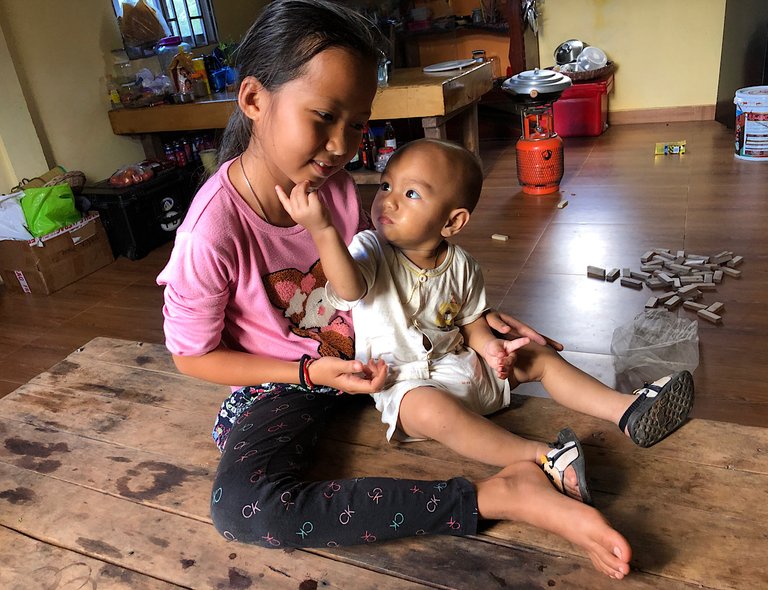 When I came back home and their little girl followed Monkey-B and my daughter took her to visited our house. She is so happy to play with us.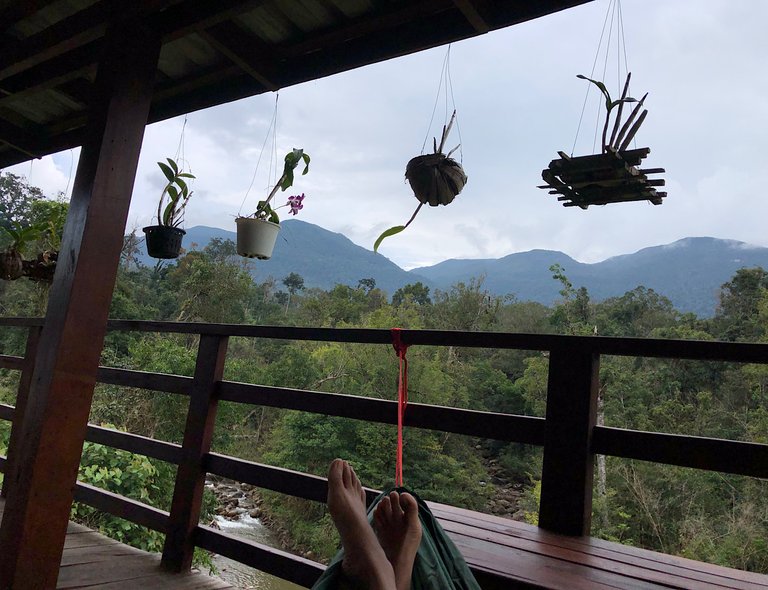 After I wanted to relax in hammock behind our cabin and looks at the river and the mountains. That's good viewing pictures, I love sleeping over here so much. It's my favorite place.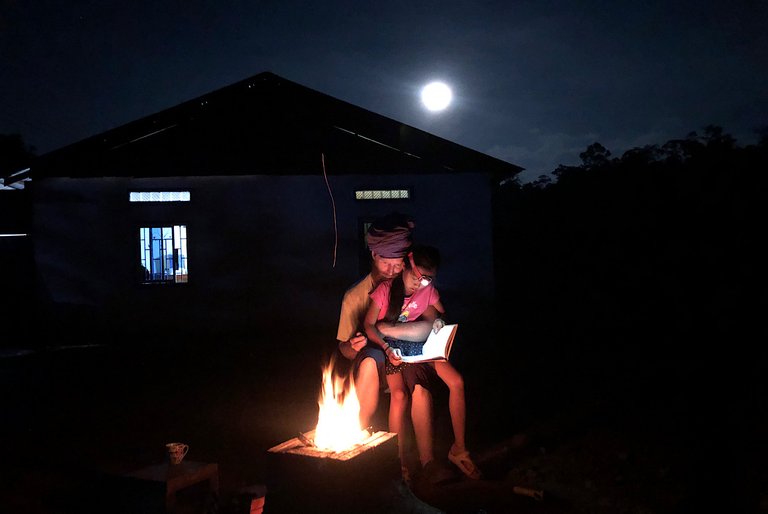 Ater we made dinner already, my husband lit a fire and we ate dinner and grilled.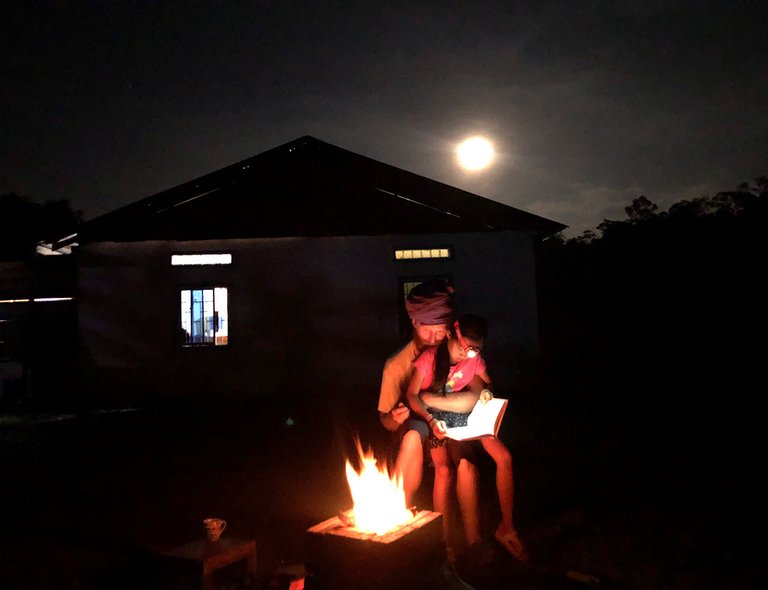 Monkey-B read a story book in English and I listed to her and looks at the full moon. It's a nice day for the family and a good memories. We doing like that a weekend. When it's going good like that I want to make everything is stop forever.

CLICK HERE TO JOIN HIVE AND START EARNING CRYPTO LIKE US
---
---