❇️ ORGANIC GREEN SUPERFOOD! I REALLY HATE EATING VEGETABLES! 🌿 🍀 🥦 🥒 🥬️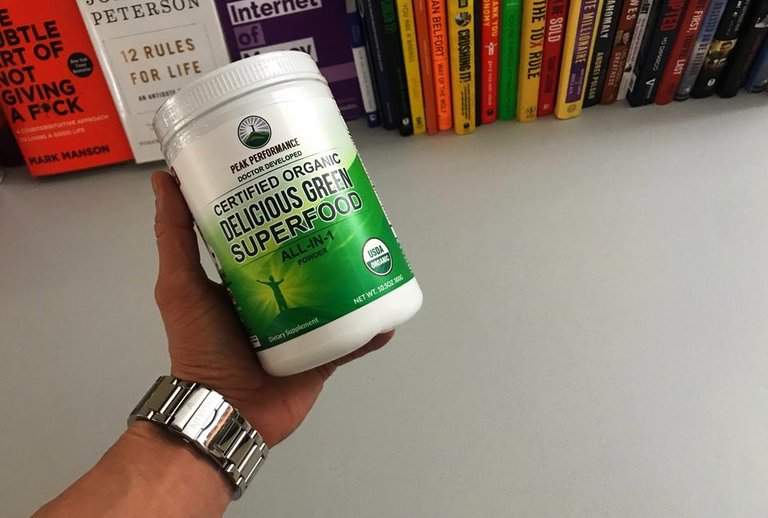 If you're like most people, we tend to hate and/or not eating eating enough of those healthy leafy green vegetables on a daily bases.
Most vegetables these days lack the the "Nutritional Value" (due to poor farming practices) to maintain a healthy lifestyle. 🙋‍♂️
Shit, you got eat pounds of veggies a day just to get enough vitamins, minerals, and micronutrients to get any benefits.... I don't have time for that! 😂 😅
This is where "Green Supplementation" comes in... I've been taking a half of scoop a day of "Peak Performance" Green Superfoods and I feel great.
One little scoop of this is like eating pounds of veggies!! If you are interested in trying this out, you can get it on Amazon. 🛍
This bad boy will last about a month and it's a better way to get my "Greens" in than eating pounds of veggies a day. I'm not a rabbit! 🐰 😂
Here is the nutrition content if you happen to give a F*ck. 😬
Remember 2020 is around the corner, might as well start the new decade with a good diet plan.
Keep On STACKIN! 😎
~ Charles Fuchs
For those who's interested in following my "Content" and "Daily" Posts... you can just follow me @stackin to get my updates.
You Can Follow Me Here:
➡️ UpTrennd: https://uptrennd.stackin.co
➡️ Facebook: https://facebook.stackin.co
➡️ Twitter: https://twitter.stackin.co
➡️ Instagram: https://instagram.stackin.co
➡️ Steem: https://steem.stackin.co


---
---